10-Year-Old Girl Commits Suicide For 'Not Doing Well at School', Leaves Farewell Video
"This is something I have to do," the 10-year-old told her parents in a video message.
News of the suicide of a young girl by self-poisoning has shocked Chinese netizens. Pressure at school, circumstances at home, and the ease of availability of pesticides in China have all potentially contributed to the girl's death.
A 10-year-old girl from Xuzhou city in Jiangsu province died this week after self-poisoning in her own home. She left behind a 3-minute video and a 2-page farewell letter to her family, Beijing News reports through Weibo.
In the video, the girl calmly says: "Mum, dad, I'm off. I want to tell you I am sorry. I want to go to heaven, and want to bid you all farewell."
"When my birthday comes up, don't forget to place a cake in front of my grave. (..) Thanks mum and dad, for taking care of me all these years."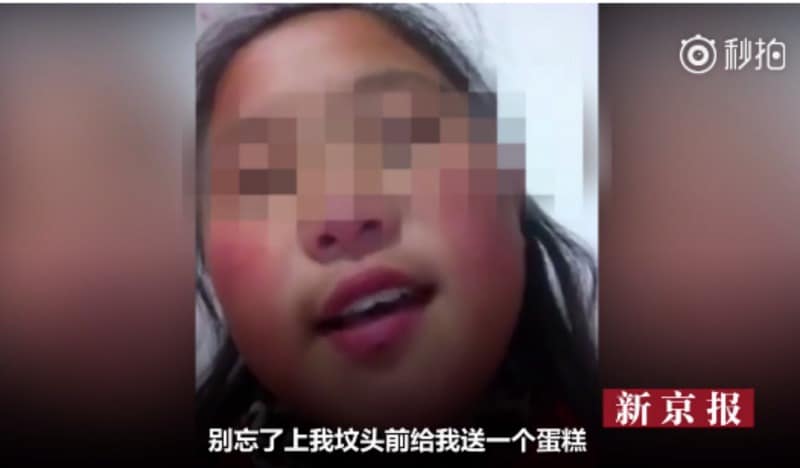 "You beat me and you scold me," the girl added: "But I know it is all for my own good. I will take care of you from heaven. I don't want to let you down. This is something I need to do."
The young girl stated in her farewell message that she wanted to go to heaven because she was "not doing well at school."
Too Much Pressure
According to Sina News, the young girl died after drinking pesticides on November 14 – just 3 days before the mid-term exams would be held at her school.
The girl reportedly was receiving low grades this semester and was punished for it by her teacher, who did not want her to take part in the mid-term exams because she would allegedly bring down the average grade of the whole class.
Her mother told Chinese news outlet The Paper that the pressure at school might have led to the child's suicide.
According to a 2010 study, one third of Chinese primary school children suffer from psychological stress because of the pressure at school and their parents' expectations.
In November of 2014, the suicide of a 10-year-old boy from Guangzhou after his mid-term exams also shocked netizens. The boy, who received just 39 points for an English exam, hung himself after writing about his low grade in his diary.
A year prior, in 2013, another 10-year-old committed suicide by jumping from a building after being scolded by a teacher after failing to complete an assignment.
Pesticide Suicides in China
Suicide is the top cause of death among Chinese youth; school stress is often a major factor. But in the case of the Jiangsu girl, the availability of pesticides might also relate to her death.
"When I was that age, I also thought of committing suicide," one person on Weibo wrote: "I found a person through QQ who could sell me pesticides. He asked 900 for it [±135$] and I thought it was too expensive so I didn't buy it. I don't even know how I'm still alive now."
Suicide by pesticide poisoning is the most common method of suicide in China, both for males and females. Pesticides are readily available, especially in China's rural areas, where the occurrence of self-poisoning are much higher than in urban areas (Page et al 2017).
A recent study published in BMC Public Health this year (Yimaer et al 2017) found that pesticide poisoning for children is a serious problem in China. In the 2006-2015 period, a total of 2952 children were poisoned by pesticides in the province of Zhejiang alone.
Weibo Discussions
On Weibo, the young girl's death has led to many discussions. Some people blame the parents for the girl's death, others say that Chinese children are too pressured by the school system. There are also those who do not believe that such a prepared suicide could really be the work of a 10-year-old alone, and wonder if someone perhaps made her do it.
"At 10 years old, she does not even grasp the what death is," some say.
There are also people who share their own childhood problems. "When I was that age I also had suicidal thought," one commenter writes: "But I never had the courage. She is more courageous than I am."
On November 16, the local education department stated that authorities are currently further investigating the case.
By Manya Koetse
@manyapan
Follow @whatsonweibo
References
Page, A., Liu, S., Gunnell, D., Astell-Burt, T., Feng, X., Wang, L., & Zhou, M. 2017. "Suicide by pesticide poisoning remains a priority for suicide prevention in China: Analysis of national mortality trends 2006–2013." Journal of Affective Disorders, 208(November 2016): 418–423.
Yimaer A., Chen G., Zhang M., Zhou L., Fang X., Jiang W. 2017. "Childhood pesticide poisoning in Zhejiang, China: a retrospective analysis from 2006 to 2015." BMC Public Health 17(1): 602.
Spotted a mistake or want to add something? Please let us know in comments below or email us.
©2017 Whatsonweibo. All rights reserved. Do not reproduce our content without permission – you can contact us at info@whatsonweibo.com.
'Cecolin' Is Here: First Made-in-China HPV Vaccine Priced at US$47
China is the third country in the world to produce its own HPV vaccine, and it is cheaper than its foreign counterparts.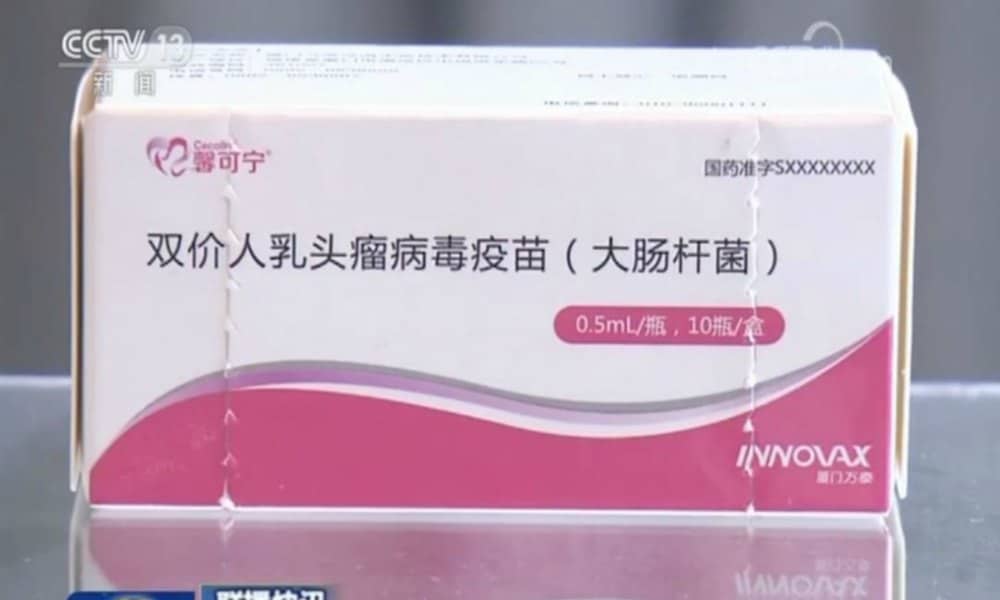 While Chinese media praise Cecolin for being China's first domestically produced HPV vaccine, Chinese social media users are more concerned with its price, quality, and availability.
In the first week of 2020, the first China-made HPV vaccine was approved by Chinese drug regulators. The domestically produced HPV vaccine became a major topic of discussion on Chinese social media. On Weibo alone, the topic received more than 580 million views since early January.
The human papillomavirus (HPV) vaccine prevents infection with the specific viral infection that causes cervical cancer. The earliest HPV vaccine, 'Gardasil' by American multinational pharmaceutical company Merck & Co., first became available in 2006. Along with Pfizer's 'Prevnar 13' – the vaccine deployed for the prevention of pneumococcal pneumonia – Gardasil is among the world's best-selling vaccines.
With the introduction of the first Chinese HPV vaccine, the virtual monopoly position of Merck's vaccine might now change as the Chinese vaccination is entering the market.
The Chinese vaccine is named 'Cecolin' (馨可宁), and was co-developed by drug maker Innovax (万泰沧海生物技术) and Xiamen University. It is intended for girls and women aged 9-14 (two shots needed) and 15-45 (three shots needed). According to CGTN, some 8 million shots will be produced in China in 2020.
Gardasil and Cecolin are not entirely the same, however. Gardasil is a so-called quadrivalent vaccine, which targets four different antigens (HPV types 6, 11, 16 and 18), while Cecolin is a bivalent vaccine only protecting against HPV 16 and 18 types, the two most common viruses leading to cervical cancer. Another type of HPV vaccine is the nonavalent kind, the Gardasil 9 vaccine, preventing diseases caused by HPV types 6, 11, 16, 18, 31, 33, 45, 52, and 58.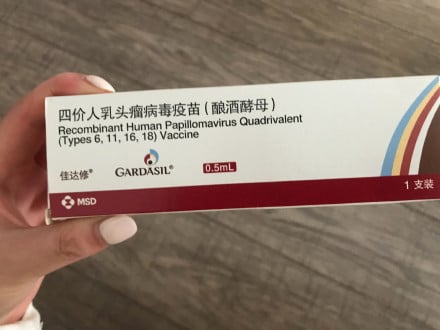 Nearly all sexually active people will be exposed to HPV at some point in their life, and if girls and women are given the vaccine before any natural infection with HPV, the vaccines have been shown to protect against pre-cancer of the cervix. Males can also get the quadrivalent and nonavalent HPV vaccines to protect against genital warts, anal precancers, or the spread of HPV to sexual partners.
While Chinese media emphasize the fact that China is now the third country in the world, after US and UK, to succeed in producing its own HPV vaccine, one of the topics receiving the most attention on Chinese social media is the price of the Cecolin vaccine.
Cecolin is currently priced at 329 yuan (US$47) per shot, which is considerably cheaper than the approximate $250 per dose of the Gardasil vaccine in the United States.
The nonavalent vaccine costs about 1300 yuan or more per shot in China ($186+), with the quadrivalent Gardasil being priced at approximately 800 yuan per shot ($115), and the imported bivalent vaccine costing 600 yuan per dose ($86).
Many Weibo commenters praise the arrival of the Chinese vaccine and its relatively low price. A complete vaccination programme would now only be either 660 or 1000 yuan ($94/$143, depending on needing two or three shots) instead of $260 or more.
"Whoa that's cheap!" some commenters write, with others saying: "This makes it possible for the poorer girls to get their shots."
But there is also a lot of discussion on the quality of the vaccine, and whether the bivalent vaccine is effective enough (for clarity -the two HPV types the vaccine protects against causes 84.5% of all cervical cancers in China). Some Weibo users say they would still like to get the more expensive nonavalent vaccine instead – even if they will need to spend around 4000 yuan ($570) on their completed shots.
Other commenters are most concerned with the general availability of HPV vaccines in China, as there is still a shortage of vaccinations.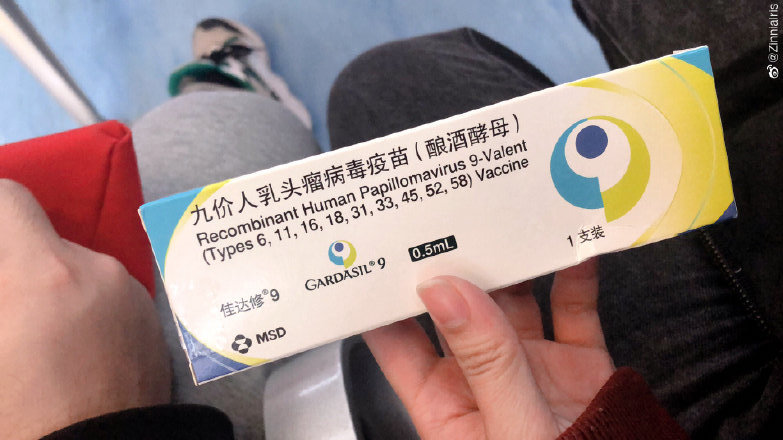 The imported HPV vaccine was issued 1,46 million times in 2017, going up to 7 million shots in 2018 and 8,7 million in 2019. On Weibo, some commenters say they have previously gone to Hong Kong to get their shot.
One user from Nanjing writes: "I made an appointment for my site and needed to wait for four months, I finally got it. I don't want to wait around for the domestic shot to become available here."
A Weibo user from Liaoning is appreciative that those who want to have the vaccine now have more options: "If you can financially afford it, you can choose the nonavalent vaccines, if you can't afford it, you can get the quadrivalent or bivalent ones."
Starting from May of 2020, Cecolin will be available at community hospitals across various regions in China.
By Manya Koetse
Follow @whatsonweibo
Spotted a mistake or want to add something? Please let us know in comments below or email us. First-time commenters, please be patient – we will have to manually approve your comment before it appears.
©2020 Whatsonweibo. All rights reserved. Do not reproduce our content without permission – you can contact us at info@whatsonweibo.com.
40-Year-Old Woman Completes Shanghai Marathon While 8 Months Pregnant
Pregnant marathon runner Lili clashes with Chinese traditional attitudes towards women who are expecting a baby.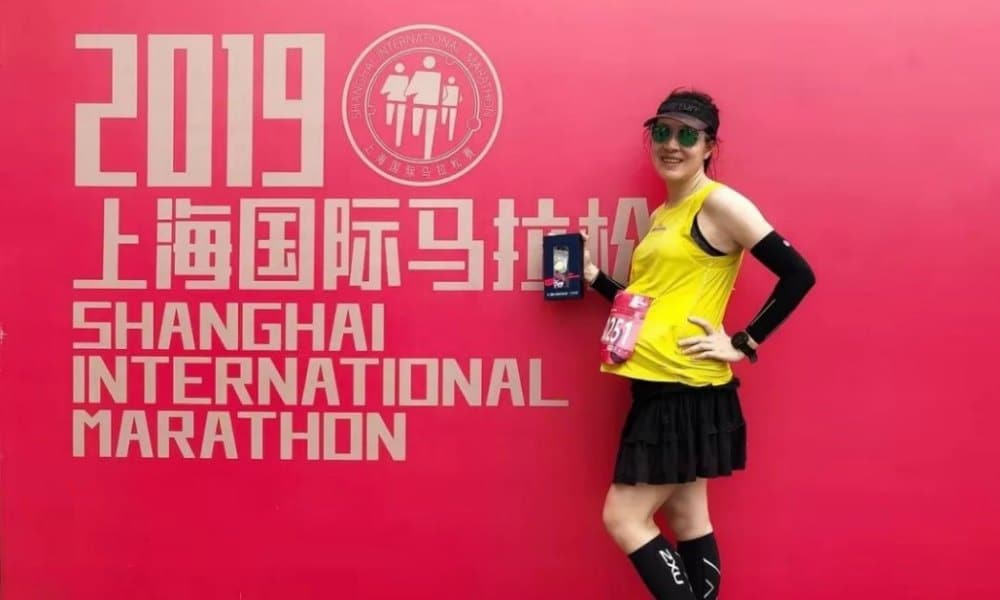 Published
A 40-year-old woman named Li Lili (黎莉莉) became news in China after she ran the Shanghai Marathon last Sunday while 32 weeks pregnant, completing the race in five hours and 17 minutes.
This was the third marathon Li has run during her pregnancy. She ran the first two during week eight (with a time of 3:54:43) and week 22 (with a time of 4:47:58) of her pregnancy.
Lily is an avid runner, having completed 62 marathons during her lifetime. Her story went viral on Weibo under the hashtag "8 Months Pregnant 40-Year-Old Woman Runs Marathon" (#40岁孕妇怀胎8月跑完全马#), which has received over 200 million reads at time of writing.
Her story has ignited debate across Weibo this week regarding the merits and dangers of vigorous exercise during pregnancy. In interviews with the press, however, Li remained defiant in the face of her critics.
"For many people, they are worried about this because they don't understand it," she told video news site Pear Video in an interview.
"Many people have told me it is dangerous. They criticize me, just like they criticized Chen Yihan," she says, referring to Taiwanese actress Ivy Chen (陈意涵) who faced fierce online criticism after posting pictures of herself running while five months pregnant in 2018.
"But most of these critics have never even been pregnant," Li continued: "The fact is, I did this because I have a very deep understanding of my own body. I've run over 60 marathons, I am an extremely good runner. I've run a marathon in 3:28, which is considered an excellent time even for talented athletes, even for men. I have my own training methods, I've been training for a very long time, and have carefully prepared for these marathons."
The reactions to Li's story online have ranged from enthusiastic praise to outright condemnation.
"Wow! I admire how strong she is! It is said that each person knows what is right for them in their own heart. It's none of your business what she does with this unborn hero!" gushes the most popular comment on Pear Video's Weibo post about the story.
But another popular comment argues that marathon running is actually inappropriate for Chinese women in general: "Foreigners running marathons is fine, but this is not for Chinese women. Pregnant Chinese women running marathons is equivalent to them not caring for their children."
The results from a poll put out by Chengdu Economic Daily so far show the majority of readers do not oppose Li's decision to run a marathon, with 54,000 choosing the option "One case cannot represent the whole, it will vary from individual to individual" and 38,000 choosing "Support, if the mother's body is strong enough." Only 17,000 chose the option "Oppose, pregnant women should not engage in vigorous exercise."
Some comments on the poll argued that Li was irresponsible to take part in a marathon, in case something did go wrong: "Problems come up when you least expect them. If it's just you running on your own, that's one thing. But this is a group race. I can't say if it's right or wrong, but it could bring a lot of trouble to other people."
But the majority of popular comments expressed outright support and admiration, or at the very least opposition to Li's critics, telling them to mind their own business.
The support for Li's decision appears to fly in the face of Chinese traditional attitudes towards pregnant women. The list of dos and don'ts for Chinese mothers-to-be is long and complex, ranging from the bizarre (no eating/drinking dark foods so as not to affect the baby's skin color) to the more common (avoiding shellfish).
The belief that pregnant mothers should avoid exertion is high on the list, extending even to the month after birth.
But despite these strong traditions, Li's strength and determination have clearly inspired new support for expectant mothers who wish to continue an active lifestyle while pregnant.
Also read: 'Sitting the Month' – a Gift or Torture?
Also read: Bad Mom To Be? Pregnant Woman Intentionally Trips 4-Year-Old Boy in Baoji
By Jessica Colwell
Follow @whatsonweibo
Spotted a mistake or want to add something? Please let us know in comments below or email us. First-time commenters, please be patient – we will have to manually approve your comment before it appears.
©2019 Whatsonweibo. All rights reserved. Do not reproduce our content without permission – you can contact us at info@whatsonweibo.com.