Huawei Phone with Built-In Muslim Prayer Function Stirs Controversy
Huawei's response to criticism over its Mate 10 Pro's special alarm function for Muslim prayers has spiraled into a 'PR crisis.'
The built-in Muslim prayer reminder function on one of Huawei's latest smartphone models has stirred controversy online. But Huawei's response to the issue has now become a bigger controversy than the function itself.
A commercial for Huawei's popular smartphone model the 'Mate 10 Pro' has been met with harsh criticism earlier this week.
Chinese English-language media outlet Sixth Tone reports on Friday that controversy around the Huawei phone started when a Chinese poster for the new model showed the Mate 10 Pro's prayer reminder for Muslims alongside a function to locate nearby mosques. Author Lin Qiqing notes that "Chinese Islamophobes take issue with Huawei's new smartphone" and that its prayer alarm feature "irks the irreligious and intolerant." (The article has since been removed from the Sixth Tone website.)
Huawei, however, believed that netizens' "vicious attack" on the company was the result of a targeted campaign by people who deliberately "distorted the facts." They described the angry commenters as an "Internet water army" (shuijun 水军): a group of online ghostwriters paid to post comments to manipulate a company's public relations. They also threatened to take legal actions against these commenters.
The company issued the statement on November 16, saying that the model with the alarm function would not be available on the Chinese market and that the alarm function is specifically designed for customers in overseas regions. They later removed the commercial from their website and from all other online platforms.
"Don't discredit netizens by labeling us as a 'water army.'"
Online commenters denied the criticism on Huawei was part of a larger conspiracy against the brand. "Don't discredit netizens by labeling us as a 'water army,'" one popular comment on Weibo by microblogger @Zhuzhou (@煮肘) says. The netizen, who received much backing, also writes that "companies should not contribute to spreading religion."
Huawei is one of China's most popular smartphone brands. Its model Huawei Mate 10, the follow-up to last year's Mate 9 along with the Huawei Mate 10 Pro, became a trending topic on Weibo in October, with the hashtag #华为Mate10# receiving over 480 million views in some days time.
On Weibo, many commenters say that they feel that brands such as Huawei should maintain a neutral image.
One blogger wrote: "That Huawei has added a smartphone function to remind Muslims to pray is actually a small thing, causing a big wave [of controversy] online. Technology companies should indeed take a neutral position in their design, and should not build in this kind of special religious (..) functions. It is really easy to design an app for prayer reminder; Huawei is doing more than it should."
"A recurring keyword in these online discussions is 'halalification.'"
The latest Huawei controversy follows consecutive online controversies in China over the past years concerning companies or institutions adapting to the diet or lifestyle of Muslim communities.
Earlier this year, delivery app Meituan sparked online anger when it introduced separate boxes for its halal food deliveries. Many netizens said the measure discriminated against non-Muslims, or said that if there are special boxes for food for Muslims, there should also be special boxes for food for Buddhists, Daoists, atheists, etc.
In September last year, the introduction of special "Muslim-only" shower cabins at a Chinese university also provoked anger about alleged "Muslim privilege."
A recurring keyword in these kinds of online discussions is "qīngzhēn fànhuà" (清真泛化). It basically means 'halal-ification' or 'halal generalization,' but because qīngzhēn also means 'Islamic,' it can also imply 'Islamization.'
Those who oppose the spread of halal food or special services for Muslims in the PRC connect the normalization of Islamic dietary laws and lifestyle to an alleged greater societal shift towards Islam.
In response to heated discussions and growing online anti-Islamic sentiment, Chinese authorities blocked various online words that are considered demeaning to Muslims in September of this year for "undermining ethnic unity."
"I do not understand why a customized service for Saudi Arabia would appear on the official Chinese Huawei website."
On Weibo, the 'Huawei incident' or 'Mate 10 Incident' (mate10事件) has become a much-discussed topic, especially after Huawei issued its statement that the phone with the built-in prayer and mosque locator function was designed for overseas usage.
Many netizens are angry about Huawei's response to the issue, not just because they took the criticism as an organized attempt to smear the brand's image, but also because they did not explain why a function meant for overseas markets would be advertised within China.
Netizen @GoogleMuqin (@google木沁) writes:
"This is my attitude about the mate10 incident:
1. I do understand that Huawei releases customized products for Muslim countries such as Saudi Arabia, and I support that.
2. I do not understand why a customized service for Saudi Arabia would appear on the official Chinese Huawei website.
3. And I loathe the patronizing attitude of Huawei in responding to this issue."
The 'alarm clock incident' is triggering so much criticism online, that many people consider it a 'PR crisis' for Huawei.
"I think that people are not so much upset about whether or not the phone has this function or not, but they are more upset about Huawei's reaction to this issue," one commenter says: "If this function is not available in China, why did Huawei advertise it on so many platforms in China, is this not misleading conduct?"
There are also people who do not understand what all the fuss is about in the first place: "As a Huawei user, I am not offended at all by this function. I have many Muslim friends, and they respect my preferences and I respect their religion."
It's all just business, many also say: "There are 1.6 to 2.1 billion Muslims in this world. China also has some twenty million. As a commercial company, it is understandable that Huawei does this."
One netizen (@夜光边) writes: "This is not a sign of Huawei's friendly relations with Muslims (..), it is just a sign that they are targeting Muslims as their customers. If you're not Muslim, then just don't use this function. It won't affect you at all."
By Manya Koetse
@manyapan
Follow @whatsonweibo
Spotted a mistake or want to add something? Please let us know in comments below or email us.
©2017 Whatsonweibo. All rights reserved. Do not reproduce our content without permission – you can contact us at info@whatsonweibo.com.
The Fisherman's Advantange? China Post Starts Partnership with Huawei
Today marks the start of an unexpected 'romance' between Huawei and China Post, as the two just announced their strategic cooperation.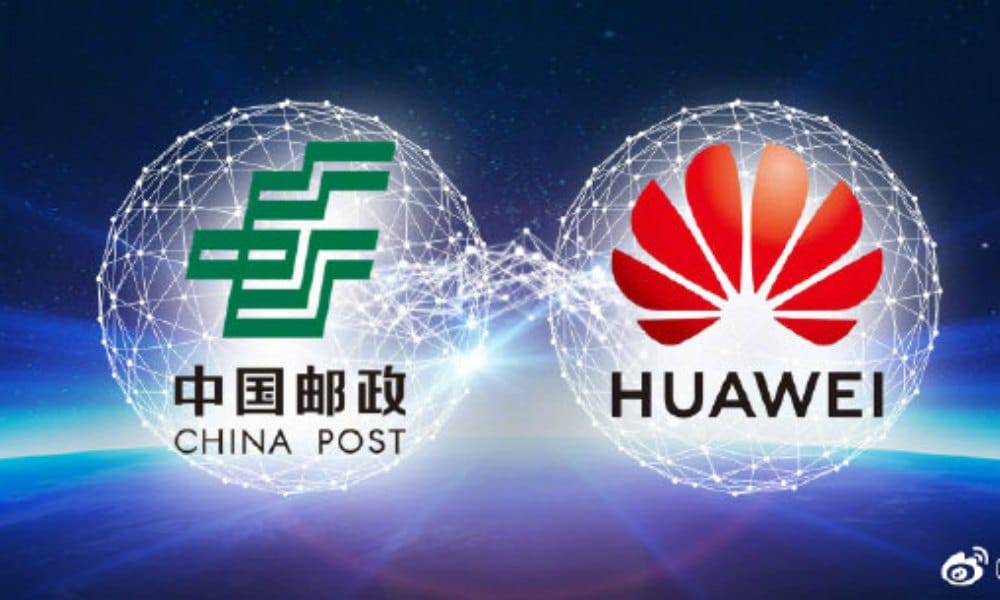 First published
Just in! Huawei and China Post announce a close partnership. Is China Post profiting from Huawei's tough spot amid China-US trade tensions? The strategic cooperation inspired the creative writing of Weibo users today.
On June 5, the topic "China Post Starts Cooperation with Huawei" (#中国邮政与华为合作#) became one of the hottest topics on social media site Weibo shortly after the state-owned China Post Group Corporation announced that it would start a strategic partnership with the Chinese multinational tech company.
According to CNbeta.com, one of China's major tech news sites, China Post and Huawei will start a close partnership and set up a "China Post Huawei New Technology Application Lab" (中国邮政·华为新技术应用实验室) to jointly develop strategies concerning financial services, tech innovation, big data, post logistics, and more.
News of the cooperation was widely shared on Chinese social media today by various state media outlets, with some threads attracting thousands of comments.
For many Chinese netizens, the press release apparently was the right time to complain about China Post being "too slow," expressing hopes that the new partnership would make the postal services run more smoothly.
"Little Huawei crying on the shoulders of China Post."
Others suggested that the recent trade war with the US, in which Huawei plays a key role, might have to do with this new move. "This is like little Huawei was being bullied outside, and then came back home to cry on the shoulders of China Post," one Weibo user jokingly writes, soon receiving over 10,000 likes.
Others called China Post the "the fisherman with an advantage." This comes from a Chinese saying, that goes 鹬蚌相争,渔翁得利 Yù bàng xiāng zhēng, yúwēng dé lì : "When the snipe and the clam fight, the fisherman has an advantage," with the 'fisherman' being the third party who catches both the snipe and the clam, profiting from the conflict of two others.
The Chinese telecom giant Huawei was added to a trade blacklist earlier last month, as the China-US trade war reached another tipping point. Some experts suggest that US President Trump is using Huawei as a bargaining chip after he earlier stated that Huawei could be included in "some kind of trade deal" with China.
News of the Huawei/China Post partnership also comes days after China's postal regulator said it would launch an investigation into US delivery company FedEx, which diverted two parcels destined for Huawei in China to the US. Chinese government authorities reportedly issued a statement saying that FedEx's actions had "violated Chinese laws and regulations on the express delivery sector."
"China Post kissed Huawei's face and said: I will handle this for you."
Chinese netizens seem to be creatively inspired by Huawei's tough spot in the China-US trade war situation and the sudden appearance of China Post in this story. Many commenters personify 'Little Huawei' and 'Big China Post,' imagining that China Post comforts the crying Huawei and takes it in its arms.
One person writes:
"One day, Hua returned home, and went straight to bed. China Post saw it, and softly asked 'What happened, who made you upset?' Huawei pulled the blanket over his head and sighed: 'Nothing, it's a trivial matter, I can handle it myself.' But the Post pulled down the blanket, bowed down to kiss Huawei's face and said: 'You go and rest now. I will handle this for you.'"
"They're so cute together!", multiple Weibo users write, suggesting that the Huawei China Post partnership has a 'romantic' element to it.
Although some people expect that there are ulterior motives behind the sudden cooperation between China Post and Huawei, many do applaud the fact that it is truly a 'Chinese' cooperation. "In crucial times we always rely most on our own family," a student remarks.
By now, the cooperation is not just triggering people's fictional creativity, it is also setting off the online meme machine, with a potential new logo for the China Post x Huawei company circulating online (see below).
Whether or not Huawei and China Post indeed get to live happily ever after? We'll just have to wait and see.
Also read: Waves of Support for Huawei on Chinese Social Media following US Blacklisting
Also read: CNN Question "What Do You Think Is the Main Reason Behind the US Campaign against Huawei?" Goes Trending on Weibo
By Manya Koetse
Follow @whatsonweibo
Spotted a mistake or want to add something? Please let us know in comments below or email us. Please note that your comment below will need to be manually approved if you're a first-time poster here.
©2019 Whatsonweibo. All rights reserved. Do not reproduce our content without permission – you can contact us at info@whatsonweibo.com
Top 10 China's Most Popular Smartphone Brands & Models (May/June 2019)
These are the ten most popular smartphone brands and models in China right now.
There is one topic that is always buzzing on Chinese social media: the latest smartphone trends. This is a top 10 of the most popular Chinese smartphone brands and their hottest models of the moment.
In 2018, What's on Weibo listed the top 10 most popular smartphone brands in China. With a smartphone market that is dynamic and rapidly changing, it's time for an update to see which smartphones brands are currently most popular in the PRC.
Since 2017, we've seen various smartphone trends coming and going. Bezel-less devices, increasing the size of the screen, have gone from trend to norm. In the selfie era, the same holds true for high-performing front-facing cameras. More temporary trends have given way to more sophisticated gadget design. It's all about superzoom cameras, full-view displays, pop-up selfie cameras, and let's not forget about 5G.
One other major trend that is ongoing for the past years is that despite the popularity of Apple and Samsung, 'made in China' brands are dominating the smartphone and tablet market.
But the biggest trend now, more so than trendy and colorful design or smooth edges, is photography: the latest devices from different brands are now, more than ever, competing over who has the best (main) camera.
Looking at popularity charts on Baidu and Zol.com, leading IT portal website in China, the brands Oppo, Vivo, and Huawei are still the top popular smartphone brands in China. Huawei, Oppo, and Vivo were also the best-selling smartphones on the market in Q1 (Sohu), followed by Xiaomi, Apple, and Samsung.
Making an absolute top 10 of most popular smartphone brands in China at this moment is not so straightforward, however, since the rankings are different depending on the source and on which phone models are sold the most at a particular time.
The charts of leading e-commerce platforms JD.com and Suning, for example, are not exactly the same as Zol's smartphone popularity rankings. We will stick to the Zol rankings for this article, looking at brands first and matching them with their most popular device models.
#10 Realme and the Realme X
Realme is a Shenzhen-based company that was established in 2018: it is the youngest smartphone brand in this list. Previously, it was a subbrand of OPPO but became independent in May of last year.
Realme has 1,2 million followers on Weibo. Realme is recently promoting its Realme X device, of which the hashtag page has a staggering 120 million views.
The Realme phone price starts at ¥1499 ($216) for the 4GB + 64GB storage variant. It has a a 6.53-inch full-HD+ (1080×2340 pixels) AMOLED screen, and features a 48-megapixel primary camera.
On social media, the Realme is mostly praised for its strong camera and friendly price.
#9 OnePlus (一加) and OnePlus7 Pro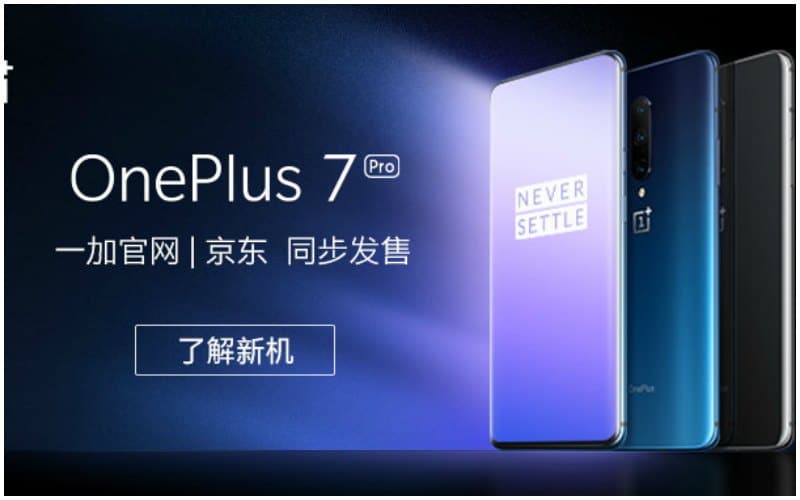 OnePlus is a Shenzhen based Chinese smartphone manufacturer founded by Pete Lau and Carl Pei in December 2013. The company officially serves 32 countries and regions around the world as of January 2018.
The OnePlus 7 Pro of ¥4999 ($722) is currently listed as the number one popular smartphone by Zol.com; the brand itself is on the lower end of the top 10 most popular smartphone brands in China.
The 7 Pro device was called "one of the best Android phones you can buy" by AndroidCentral, on top of being "the best phone OnePlus has released to-date."
The phone is big: it features a 6.67-inch display with a screen resolution of 1440 x 3120 pixels. It has fingerprint sensor, a 4000 mAh battery, and a rear 48MP + 16MP + 8MP camera.
#8 Meizu (魅族) and the Meizu 16s
Meizu is another Chinese homegrown brand, established by high school dropout Jack Wong (Huáng Zhāng 黄章) in 2003.
The Meizu device that is currently ranked in the top 10 hot-selling lists is the 16S that was released in April and is priced at ¥3198 ($462). The device has a 6.2 inch AMOLED screen (1080 x 2232 px). The main camera is a 48 MP, and the device is equipped with a 3600mAh battery.
The cheaper 16Xs (#魅族16Xs#) was a popular topic on social media on May 30, which is when it was launched.
#7 Xiaomi (小米) and the Redmi Note
Since the launch of its first smartphone in 2011, Beijing-brand Xiaomi has become one of the world's largest smartphone makers. In the Zol rankings the brand is currently listed at number 7, in JD.com's hot-selling lists, it's ranked 3. The Redmi is actually a sub-brand of Xiaomi, but it's still listed as Xiaomi in ranking lists such as that of JD.com.
The Xiaomi Redmi Note 7, Redmi K20, and Xiaomi 9 are all doing well, with the Redmi being the more popular device within the PRC. Techradar describes the Redmi Note 7 as a "great budget smartphone" with "stellar battery life."
The Xiaomi Redmi Note 7 has a 6.3 inch (1080 x 2340) full-HD display (Full HD+) and a 12 MP main camera(the Redmi Note 7S has a 48 MP main camera). The cheapest models of ¥998 ($144) are among the lowest priced devices in this list.
#6 Apple (苹果) and the iPhone XR/XS Max
The position of Apple in China's smartphone market has become a hot topic of discussion on social media recently in light of the rising China-US trade tensions. Although iPhone sales in China have indeed been dropping according to news reports, the iPhone XR and iPhone XS Max currently rank number 8 and number 10 most popular devices according to Zol at time of writing, with Apple ranking 6 in the top 10 smartphone brand charts. In the current list of best-selling smartphones on e-commerce site JD.com, the iPhone XR even ranks number one.
The iPhone XS Max is bigger than ever: it has a 6.5-inch OLED (2,688 x 1,242 pixels) screen whereas the XR has a 6.1-inch LCD (1,792 x 828 pixels). The camera of the XS Max has a dual 12-megapixel camera with wide-angle and telephoto. The XR has a single 12-megapixel wide-angle.
Some Chinese bloggers don't understand why the iPhone is still so popular in China. Influential Weibo tech blogger Keji Xinyi (@科技新一) recently wrote: "The exterior of all Android flagship devices looks better than iPhone, they take better pictures too, why do girls still like the iPhone so much?"
Some of the popular answers include that people like iOS, that they prefer the "uncomplicated" use of the iPhone, and praise it for being "stable."
With its ¥8399 ($1214) price tag, the iPhone XS Max is the most expensive phone around. The XR is currently priced at ¥5399 ($780).
#5 Honor (荣耀) and the Honor V20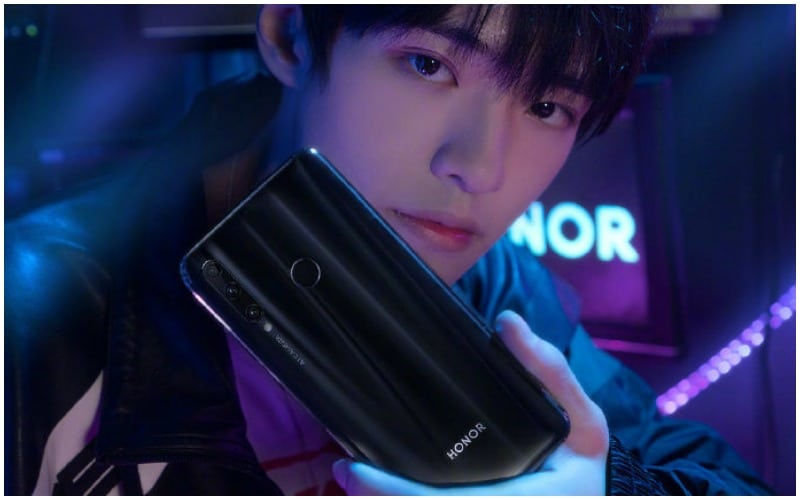 Honor, established in 2013, is the budget-friendly sister of the Huawei brand. The company's sub-brand has been doing very well over the past years. Honor focuses on great value for money.
The brand has over 21 million fans on Weibo. Honor targets younger consumers, not just with its relatively low prices, but also with its trendy designs, often offering phones in vibrant blue, pink and purple colors.
While the Honor brand currently ranks 5 on China's nationwide smartphone brands popularity charts, its most popular device, the Honor V20, now ranks number 9 within smartphone device rankings. Another bestseller is the Honor Magic 2.
Priced at ¥2799 ($404), the V20 device is one of the cheaper ones in the popularity charts. It has a 6.40-inch display with a resolution of 1080×2310 pixels. Its rear camera is a 48-megapixel camera, with its selfie camera being a 25-megapixel one. It is available in colors Charm Sea Blue, Magic Night Black, Charm Red, Phantom Red, and Phantom Blue.
#4 Samsung (三星) and the Galaxy S10
Samsung currently is the most popular smartphone brand in the PRC that is not made-in-China. The brand seems to have been able to win back consumer's trust after its previous problems with overheating and exploding batteries. In the first half of 2018, China actually replaced the US as the biggest market for Samsung.
The Galaxy S10 is the most popular Samsung device of this moment, and recent reports on bugs that allegedly come with a recent update have not seemed to impact its ranking.
The S10 has a 6.1-inch Super AMOLED QHD+ screen with 1440 x 3040-pixel display resolution.  Like most devices on this list, its camera is good: a triple rear camera (12 MP x 12 MP x 16 MP) that can shoot panorama shots on ultra wide.  The device has a dual-SIM tray/microSD card slot, and is water-resistant.
Price: ¥5999 ($867).
#3 Huawei (华为) and its P30 Series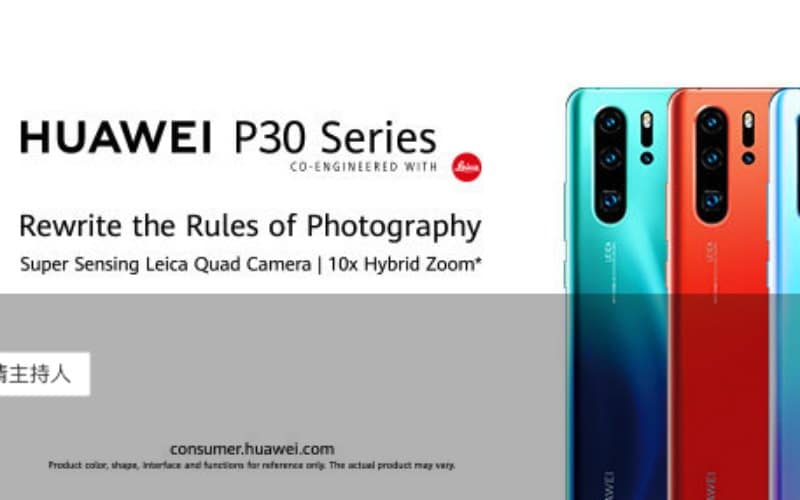 In light of the China-US trade war, Huawei has been making international headlines recently. Judging from e-commerce ranking lists and ZOL.com popularity lists, Huawei's popularity within the PRC seems to be unaffected by the recent consternation; if anything, it has only made the brand more popular within mainland China. Huawei remains to be one of China's top smartphone brands.
The most popular device of the Huawei brand currently is the Huawei P30 Pro mobile, ranking fifth in Chinas most popular smartphone charts of this moment. The Huawei P30 is slightly less popular, ranked at number 8.
The P30 Pro features a Full HD+ OLED 6.47 inches display, an integrated fingerprint sensor in the display, with a screen resolution of 1080 x 2340 pixels. It has a 40MP + 16MP + 8MP camera that is the best part of the device, with an impressive zoom function: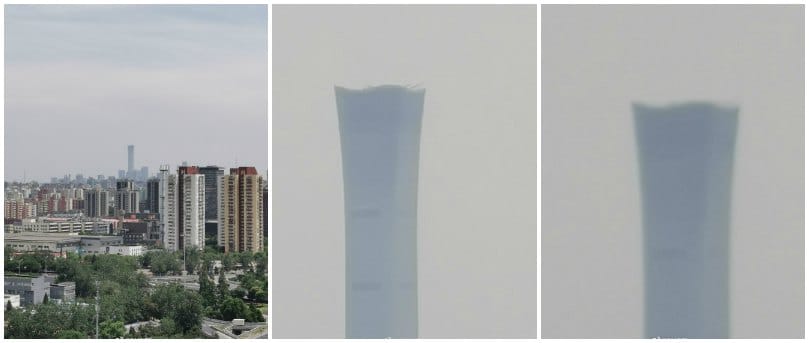 The device has been called "one of the best and most unique phones" to be released this year, and is an absolute winner for its camera compared to the Samsung S10 or the iPhone XS Max. The Pro price is set at ¥5488 ($793), also making it one of the most expensive phones in the top lists of this moment.
#2 Vivo and its Vivo X27

Vivo is another Chinese brand that has gained worldwide success since it first entered the market in 2009. Its headquarters are based in Dongguan, Guangdong.
Vivo often cooperates with Chinese celebrities in its marketing campaigns, such as Chinese singer and actor Lu Han (born 1990) or Chinese actress Zhou Dongyu (born 1992), clearly targeting the post-90s consumer group.
The brand has over 37 million followers on its Weibo account, making it the most popular brand in terms of online fans.
The Vivo X27 device was launched in China in March of 2019 and is specifically marketed as a "night photo" wonder tool.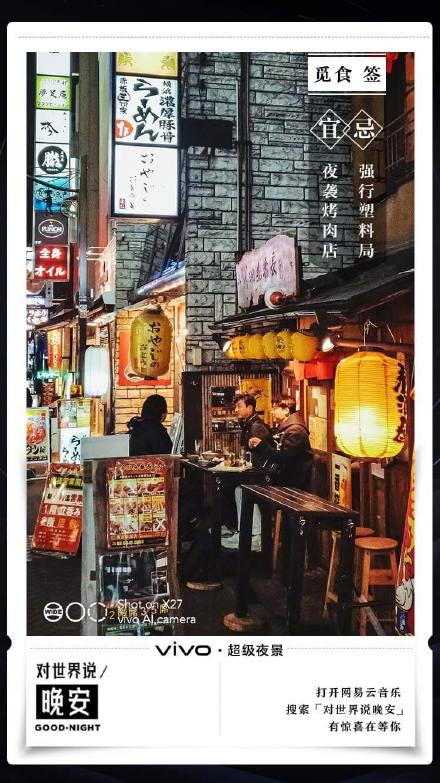 The VivoX27 is a 6.39-inch dual-sim device with a super AMOLED screen. It has a 48 MP main camera and 12 MP selfie camera, and in-display fingerprint sensor.
The Vivo X27 Pro hashtag (#vivo X27 Pro#) has over 96 million views on Weibo at time of writing, with most netizens mostly praising the device for its ability to make good photos at night. The device is currently also ranked number one on Zol.com in the best mobile gaming device category.
Priced around ¥3598 ($520).
#1 Oppo and its OPPO Reno Series

2019 is the year of 5G, and OPPO Reno is ready for it. Oppo launched its latest 5G supported OPPO Reno smartphone in April of 2019 and has since been a hit on Chinese social media. The OPPO Reno hashtag (#OPPO全新Reno#) has a staggering 560 million views on the Sina Weibo platform at the time of writing, with the launch of the orange Reno becoming a trending topic in late May.
OPPO is a Guangdong-based brand that officially launched in 2004. The brand is known for targeting China's young consumers with its trendy designs and smart celebrity marketing. In 2016, the brand hit international top smartphone lists and ranked as the number 4 smartphone brand globally.
OPPO currently has over 25 million fans on Weibo.
The OPPO Reno has a 6.4-inch AMOLED display, a 48-megapixel main camera, a wedge-shaped pop-up camera (16-megapixel front-facing), and in-display fingerprint scanner. Besides the standard Oppo Reno, there is also the OPPO Reno's 10x Hybrid Zoom, and that model is mostly praised on Chinese social media for its photo quality under the OPPO Reno 10 X Zoom hashtag (#OPPOReno10倍变焦版#). Check the photos below of one Weibo user (@塔湾小魔王) trying out the zoom.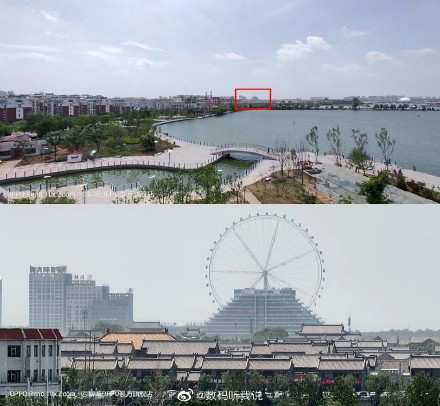 Price starting from: ¥3599 ($520).
Worth mentioning:
Some brands that did not make this top 10 list are still worth mentioning. One of them is Nubia (努比亚): Nubia may not be a very well-known brand outside of China, but in the PRC it's been consistently hitting top brand lists. Nubia, owned by parent company ZTE, has been doing very well in China's top-scoring smartphone lists since it was officially launched in 2015.
Other popular brands include Lenovo, ZTE, and Smartisan, Meitu: all Chinese companies.
"China has so many domestically produced smartphone," Chinese tech blogger Keji Xinyi (@科技新一) recently wrote on Weibo: "Xiaomi, OPPO, vivo, OnePlus, Meizu, Lenovo, etc. etc. Why is it that if we're talking about Chinese phones we're always talking about Huawei?"
Among the hundreds of responses, many think Huawei is simply the best, with others saying it just has a very strong marketing campaign. Most people, however, agree that Chinese smartphone market has much more to offer than Huawei alone.
By Manya Koetse
Spotted a mistake or want to add something? Please let us know in comments below or email us.
©2019 Whatsonweibo. All rights reserved. Do not reproduce our content without permission – you can contact us at info@whatsonweibo.com