20 Facts About Dogs & Dog-Eating in China
Yulin's dog-eating festival has caused online outrage. But it is said that what dragon steak is in heaven, dog meat is on earth. Time for 20 facts about dogs and dog-eating in China.
Yulin's dog-eating festival has caused outrage, both within China as internationally. But it is said that what dragon steak is in heaven, dog meat is on earth. Time for 20 facts about dogs and dog-eating in China.
Over the past week, the Yulin Dog Meat Festival has been trending on China's social media. The recurring festival, that is held in the south of China starting from June 21st celebrates the Summer Solstice by eating lychees and dog meat. Approximately 10,000 dogs are slaughtered during this festival; an abundance of food stalls in Yulin sell dog meat specialties.
Dog lovers and animal rights supporters have cried out against the event; many of them came to Yulin to protest against the practice of eating dog meat. Yulin locals resent these demonstrations and stand up for their legal right to eat dog meat. Online discussions have flared up in the light of this event, with strong sentiments against the eating of dog meat. Time to list some facts about dogs and dog eating in China.
1. The practice of dog eating is an ancient tradition. In China, it can be traced back to around 1700 B.C., starting in the north (Liu 2006, 102).
2. 13 to 16 million dogs are eaten in Asia on a yearly basis. Dog flesh can be found on the menu in North-Korea, South-Korea, Vietnam and China (Podberscek 2009, 616-617). (Image below: stew made of dog meat). 
3. In ancient China, a dog could have three different functions within a household. It could be a watchdog (to guard the farmhouse), a hunting dog, or a dog that would be slaughtered to eat (Liu 2006).
4. Although dog-eating originally was a northern Chinese tradition, it was brought to the south around the 6th century. It became popularized due to northern nomadic groups that travelled south, bringing all kinds of customs with them – including dogs and their meat (Liu 2006,102).
5. The dog is one of China's twelve zodiac signs. People who are born in the year of the dog are generally believed to be loyal, faithful and unselfish. They can also be pessimistic, anxious, and doubtful about many things in life.
6. Dogs and dog meat were considered important offerings in ancient China. It was common that the deceased were buried together with their dog to accompany them to the other world. Dogs were also sacrificed as food for the gods (Liu 2006, 102-103). This shows that since ancient times, the dog was considered both a foodstuff and a friend in Chinese culture. (Image below: ceramic crouching dog, excavated from Henan burial site, dating from Han Dynasty, 206BC-220AD, Henan Museum). 
7. The importance of dogs in rituals of sacrifice is evident through Chinese scripture: the Chinese character for 'offer' (献, xian) incorporates the character for 'dog' (犬, quan) (Liu 2006, 102). (Image below: the character 'xian').
8. Around the 10th century, the meaning of dog meat started to change for many Chinese, who no longer perceived dogs as food. It is likely that the popularization of Buddhism caused this general change in attitude; Buddhism does not advocate the killing of any animals, but particularly rejects slaughtering dogs for their meat. Because of the dog's general traits, such as loyalty to its owner, it came to be believed that killing dogs was bad karma (Liu 2006, 104). (Image below: a Buddhist nun with her dog at Seda monastery, ABC 2013).
9. Eating dog is considered taboo in Manchu culture. When the Manchu came to rule China from the 17th century, the eating of dog meat was labelled 'barbarian' and the practice was banned. Southern Chinese continued eating dog flesh (Hopkins 2004, 20).
10. Because followers of the Kuomintang ('China's National People's Party') were very much anti-Manchu, they symbolically would start their meetings by cooking dog meat (Hopkins 2004, 20).
11. Although dog eating has become relatively rare in China, the idea that dog meat is 'tasty' is ingrained in its culture and language. One famous saying goes: "Dragon meat in heaven, dog meat on earth" (天上龙肉,地上狗肉) (Liu 2006, 105).
12. Not long ago, dog flesh was also eaten in some parts of America, Africa and Europe. In Germany, dog meat was eaten until the early 20th century, and in 1996 it was still served in some areas in Switzerland. In the Phillippines, dog eating became illegal in 1998 (Podberscek 2009, 616-617; Roberts 2004, 20).
13. Today, dog meat is still mostly eaten in the south of China. Some say people in the south of China will eat almost anything. An old Chinese joke goes: "Anything with two legs is edible except your parents, so is anything with four legs, except the bed" (Yue 1999, 1).
14. Beijing currently still has 122 listed restaurants that serve dog meat or are specialized in it. (Image below: dog meat hanging outside a Beijing restaurant in 2009. Picture taken by author).  
15. Dog meat is commonly praised for its good taste and health benefits. It is believed to be good for one's 'yang', which stands for the hot (in contrast to the 'ying', which is cool). It is said to provide warmth in the winter and to have medicinal value. Not only is it presumed to be good for the liver; it supposedly also enhances the male sex drive (Roberts 2004, 20; Liu 2006; Hopkins 2004, 20). (Image below: dog meat hot pot).
16. Although dogs were rarely seen in Chinese cities up to the late 1980s (Roberts 2004, 124), they have now become a popular pet. In China's urban areas, one will often see dogs with colored tails or ears – a fashion trend. 
17. In 2006, 50,000 dogs were beaten to death during a five day crackdown in Yunnan after three people died of rabies. Only 3% of China's dogs are vaccinated against rabies, and 2000 people die because of it every year. During the Yunnan crackdown, authorities halted people who were walking their dog. The dogs were beaten to death on the spot (NBCN 2006). 
18. In 2012, the city of Harbin issued a law banning 49 different breeds of larger dogs, including Golden Retrievers, Labradors and Chow Chows. If people had not disposed of their dogs by November 2012, they would be taken away by authorities. Weibo netizens collectively posted pictures of their dogs wearing an "SOS" sign as an outcry over the regulation (Ministry of Tofu 2012).
19. Eating dog flesh is only allowed in Mainland China; in Hong Kong, consuming dog meat has been illegal since 1954. In Taiwan, it was banned in 2001.
20. From shoes to dresses, from hats to sweatbands. You can find over 23,000 different items to dress and accessorize your dog when searching for dog's clothing on China's Taobao.
By Manya Koetse
Follow @WhatsOnWeibo
References
Hopkins, Jerry. 2004. Extreme Cuisine: The Weird & Wonderful Foods that People Eat. Singapore: Periplus.
Kaiman, Jonathan. 2014. "Chinese dog-eating festival backlash grows." The Guardian. June 24 http://www.theguardian.com/world/2014/jun/23/chinese-dog-eating-festival-backlash-yulin-animal-rights (Accessed online June 24, 2014). 
Liu Piaobing 刘朴兵. 2006. "Luelun Zhongguo Gudai de Shigou zhi Feng Ji Renmen dui Shiyong Gourou de Taidu 略论中国古代的食狗之风及人们对食用狗肉的态度 [A Discussion of China's Ancient Dog Eating Practice and People's Attitude Towards Eating Dog] (In Chinese). Yindu Xuekan 殷都学刊:102-106.
Ministry of Tofu. 2012. "Dog owners irate, tearful over Harbin's crackdown on large dogs." Ministry of Tofu. April 12 http://www.ministryoftofu.com/2012/04/dog-owners-irate-tearful-over-harbins-crackdown-on-large-dogs/ (Accessed June 23, 2014). 
NBCN. 2006. "Chinese county clubs to death 50,000 dogs." NBCN. August 1 http://www.nbcnews.com/id/14139027/ns/health-pet_health/t/chinese-county-clubs-death-dogs/#.U6rV142SzV5 (Accessed Online June 25, 2014). 
Podberscek, Anthony. 2009. "Good to Pet and Eat: The Keeping and Consuming of Dogs and Cats in South Korea." Journal of Social Issues 65(3): 615-632.
Roberts, J.A.G. 2004. China to Chinatown: Chinese Food in the West. Chicago: University of Chicago Press.
Young, Connie. 2014. "Canine controversy: Chinese festival serves up dog meat." CNN. June 23 http://edition.cnn.com/2014/06/22/world/asia/china-yulin-dog-meat-festival/ (Accessed online June 24, 2014).
Yue Gang. 1999. The Mouth That Begs: Hunger, Cannibalism, and the Politics of Eating in Modern China. Durham & London: Duke University Press.
Images 
ABC. 2013. http://www.abc.net.au/news/2013-04-29/seda-monastery2c-china/4657486. 
BBC. 2009. http://news.bbc.co.uk/cbbcnews/hi/newsid_8150000/newsid_8150200/8150213.stm. 
Henan Museum. http://www.chnmus.net/dcjp/node_4140.htm.
What Are Weibo's "Super Topics"?
Explaining Weibo's "Super Topics"
What are Weibo's "Super Topics" (超级话题) and what makes them different from normal hashtags?
Over the past year, Weibo's so-called "Super Topics" (超级话题) have become more popular on the social media platform as online spaces for people to connect and share information.
Weibo's "super topic" function has been around since 2016. The function allows Weibo users to create and join interest-based content community pages that are online groups separated from the main Weibo space. One could perhaps compare these Weibo Super Groups to 'mega-threads' or 'subreddits' on Reddit.
These are the most important things to know about Weibo's Super Topics:
#1 A Super Topic is Not the Same as a Hashtag
Similar to Twitter, hashtags make it possible for Weibo users to tag a topic they are addressing in their post so that their content pops up whenever other people search for that hashtag.
Different from Twitter, Weibo hashtags also have their own page where the hashtag is displayed on top, displaying how many people have viewed the hashtag, how many comments the hashtag is tagged in, and allowing users to share the hashtag page with others.
A Super Topic goes beyond the hashtag. It basically is a community account where all sort of information is shared and organized. People can 'follow' (关注) a Super Topic and can also 'sign in' (签到).
On the main page of every Super Topic page, the main subject or purpose of the super topic is briefly explained, and the number of views, followers, and posts are displayed.
A super topic-page can be created by any Weibo user and can have up to three major hosts, and ten sub-hosts. The main host(s) can decide which content will be featured as essential, they can place sticky notes, and post links to suggested topics.
#2 A Super Topic Is a Way to Organize Content
Super Topic pages allow hosts to organize relevant content in the way they want. Besides the comment area, the page consists of multiple tabs.
A tab right underneath the main featured information on the page, for example, shows the "sticky posts" (置顶帖) that the host(s) of the page have placed there, linking to relevant information or trending hashtag pages. Below the sticky notes, all the posts posted in the Super Topic community are displayed.
One of the most important tabs within the Super Topic page is called "essential content" (精花), which only shows the content that is manually selected by the host(s). This is often where opinion pieces, articles, official news, or photos, etc. are collected and separated from all the other posts.
Another tab is the "Hall of Fame" (名人堂), which mainly functions as a reference page. It features links to the personal Weibo pages of the super topic page host(s), links to the Weibo pages of top contributors, and shows a list of the biggest fans of the Super Topic. Who the biggest fan of the page is, is decided by the number of consecutive days a person has "checked-in" on the page.
#3 Super Topics Are a Place for Fans to Gather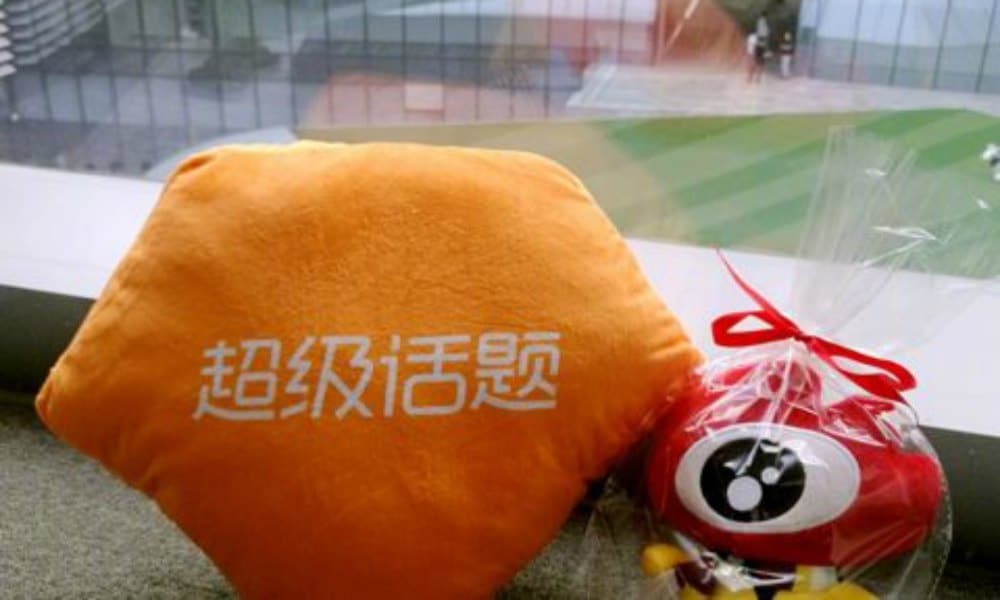 Although a Super Topic could basically be about anything, from cities to products or hobbies, Super Topics are often created for Chinese celebrities, video games, football clubs, or TV dramas.
Through Super Topic pages, a sense of community can be created. People can be ranked for being the most contributive or for checking in daily, and comment on each other's posts, making it a home base for many fan clubs across China.
The host(s) can also help somebody's page (e.g. a celebrity account) grow by proposing them to others within the group.
Super Groups are ranked on Weibo based on their popularity. This also gives fans more reason to stay active in the group, making their Super Topic top ranking within their specific category (TV drama, food, photography, sports, games, etc).
What makes the Super Topic group more 'private' than the common Weibo area, is that people posting within the Super Topic can decide whether or not they also want their comment shared on their own Weibo page or not. If they choose not to, their comments or posts will only be visible within the Super Topic community.
By Manya Koetse & Gabi Verberg, with contributions from Boyu Xiao
Spotted a mistake or want to add something? Please let us know in comments below or email us.
©2019 Whatsonweibo. All rights reserved. Do not reproduce our content without permission – you can contact us at info@whatsonweibo.com
Why Trump Has Two Different Names in Chinese
Why does 'Trump' have multiple names in Chinese?
First published , updated version published March 7, 2019
It is confusing even for Chinese netizens and journalists: why does Donald Trump have multiple names in Chinese? And which is the right one to use? What's on Weibo explains.
Donald Trump has two most commonly used different names in Chinese. In Mandarin*, they are Tèlǎngpǔ (特朗普) and Chuānpǔ (川普). Both names have been used by Chinese mainstream media and netizens for years.
*(Due to the scope of this article, we'll just use the Mandarin pinyin here.)
In the Chinese translation of Donald Trump's autobiography The Art of the Deal (1987), the 'Tèlǎngpǔ' transliteration is used, whereas the translation of the George Ross book Trump-Style Negotiations (2008) uses 'Chuānpǔ' as the Chinese name for Trump.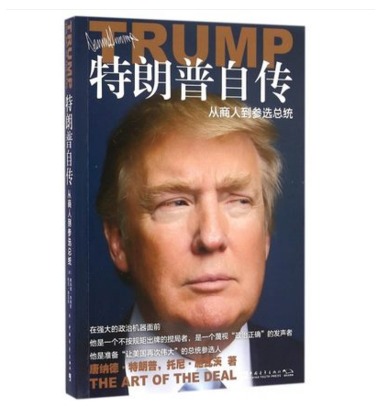 Considering that Trump is making headlines every day, more people are wondering why Trump has two Chinese names, and which one is the correct name to use. There are even discussions about the topic on Chinese social media.
Why are foreign names translated?
Why are non-Chinese names actually translated into Chinese at all? With English and Chinese being such vastly different languages with entirely different phonetics and script, the majority of Chinese people will find it hard to pronounce a foreign name that is written in English.
Writing foreign names or terms in Chinese script has a long history and practical reasons which won't be further elaborated on here. At present, aside from being standardized, it does not just help Chinese speakers to pronounce these words, it also makes it easier to remember them. Most Chinese names usually consist of two or three characters; the first character is the surname, and the last character(s) is the given name.
Translating a name to better adapt to the culture in which it is used does not only happen with English names in China; you often see the same happening with Chinese names in foreign countries.
In that case, the first character (surname) is moved to the back, and the given name changed into an English one. Alibaba's Ma Yun, for example, has become globally known as 'Jack Ma.' Film star Zhao Wei is called 'Vicky Zhao', Tencent's Ma Huateng is known as 'Pony Ma,' and the popular actress Lin Yun is called 'Jelly Lin.'
The right way to translate a foreign name in Chinese
There are multiple ways to translate a foreign name to Chinese. Most commonly, a name is translated into Chinese characters that are phonetically similar to the original name, without necessarily being very meaningful. The transliteration of 'Hillary' (Clinton), for example, is 'Xīlālǐ' (希拉里). 'Bush' is translated as 'Bùshí' (布什).
Another option is to choose a name purely based on meaning rather than phonetics. One example is Elvis Presley, who is called 'Cat King' (Māo Wáng 猫王) in Chinese, which stays close to his nickname "The Hillbilly Cat."
The best option when translating a foreign name into Chinese, however, is to make sure it stays close to its original pronunciation while also using elegant characters. In other words; it is nice when a name's translation makes sense both phonetically and semantically. Marilyn Monroe's last name in Chinese is Mènglù (梦露), for example, which sounds like 'Monroe' and has the characters for 'Dream Dew' – a perfect transliteration for such a dreamy actress.
Even when the characters used for a foreign name in Chinese are not necessarily intended to convey a certain meaning, it is important that they do not have any negative connotations. Nobody wants a character in their name associated with divorce, disease or death – it is believed to bring bad luck.
Another thing is that it is considered helpful for foreign names in Chinese is to maintain a 'foreign flavor' to it, to make it clear that the name is actually a transliteration. To give an example raised in this Nikkei article: President Reagan's name is generally translated as Lǐgēn 里根 in Chinese – the characters being somewhat uncommon for a Chinese name.
The same name could also be written with the characters 李根, very common for a Chinese name, but then it would be difficult to know whether a media report is talking about Reagan the President or just a local Chinese person by the same name. Transliterations of foreign names, therefore, are often easily recognizable as foreign names on purpose.
Trump, Tèlǎngpǔ, and Chuānpǔ
In the case of Trump, his Chinese names are mainly chosen for phonetic reasons, with different sources using different characters. Part of the challenge in deciding the right Chinese translation for his name, is the fact that Chinese does not have consonant cluster 'tr' as one sound.
The Chinese-language Nikkei newspaper dedicated an op-ed written by Chinese scholar Ke Long (柯隆) to the matter, who argues that although it may all seem trivial, it is actually quite confusing and unpractical for president Trump to have more than one name in Chinese.
The Chinese media in Taiwan, Hong Kong, and most overseas Chinese-language media, refer to Trump as 'Chuānpǔ' (川普).* According to the World Journal, the biggest Chinese-language newspaper in the US, it is the only proper way to translate this name, yet most Chinese state media and Chinese-language UK media (such as BBC) all use 'Tèlǎngpǔ.'
* (The Chinese version of The New York Times 纽约时报中文版 is an exception, as 'Tèlǎngpǔ' 特朗普 is generally also used in this publication.)
Author Ke Long explains that Chinese translations of foreign names try to stay as close as possible to the pronunciation of a name in its original language. This is why the name of the city 'Paris' is pronounced 'Bālí' (巴黎) in Mandarin Chinese, staying close to the French pronunciation, and 'Amsterdam' being 'Āmǔsītèdān' (阿姆斯特丹), which follows the city's Dutch pronunciation.
If the British would pronounce 'Trump' as 'te-lan-pu,' then it would thus perhaps be more understandable why media such as the BBC would write Tèlǎngpǔ. But they don't pronounce it like that, Ke Long argues, saying that the use of 'Tèlǎngpǔ' thus does not make sense, and is actually closer to the Japanese way of writing Trump's name ('トランプ': to-ra-n-pu).
More so, the author writes, it does not make sense for Chinese media to take over the British transliteration of the Trump name. Considering Trump is American, Chinese media should follow the translations made by American media. He also notes that if it would be about the Prime Minister of Britain, the Chinese transliteration should follow the one used by the media in the UK.
Although the Nikkei author seems to advocate for a singular use of 'Chuānpǔ' by all media, no Chinese media are necessarily 'wrong' in their transliteration of the name Trump. The 'Tèlǎngpǔ' 特朗普 translation follows the example of outlets such as the BBC, while Chuānpǔ 川普 follows that of other media.
Some Chinese bloggers argue that Chuānpǔ 川普 is the best way to write Trump's name, because the first character, that actually means 'river,' is commonly used in Chinese, making the name sound more 'natural' and easy to pronounce than 'Tèlǎngpǔ.' Moreover, they argue that the Mandarin 'chuan' sound is more appropriate to convey the pronunciation of 'tr' than the 'te-lang' way.
In the end, the reason why Trump has two names most commonly used in Chinese is just a matter of media, with various mainstream outlets adopting different names since Trump first made headlines, and without there being any clear consensus on which Chinese name to use across all these different Chinese-language media platforms around the world.
Chuángpù and Chuángpò?
On Chinese social media, President Trump even has more than two names. There are also netizens referring to him as 床鋪, 闯破 or 床破 (Chuángpù/Chuángpò); these are all transliterations that contain strange or negative characters, making the name unrefined and harsh-sounding on purpose to make the name 'Trump' look and sound bad.
Although there have been online discussions on the right transliteration for the name Trump, it is unlikely that there will be one official Chinese name for the US President in the near future. Xinhua News, China's official state-run press agency, has consistently been using Tèlǎngpǔ 特朗普 for years, and will probably continue to use it.
Many netizens simply use both versions of his name in one post to avoid confusion, and some news reports have even started using both names in its headlines (image below).
Despite the somewhat confusing situation at hand, there are also those who do not seem to mind at all. "Who cares if it is Tèlǎngpǔ or Chuānpǔ anyway?" one netizen says: "In this day and age, we all know who it is we are talking about."
– By Manya Koetse
Follow on Twitter or Like on Facebook
This article first appeared in 2017 and has been republished with various corrections:
– The first version did not properly convey the argument made by author Ke Long in his Nikkei piece, which is more clearly laid out in this version.
– This version has added some extra information coming from sources after 2017.
Spotted a mistake or want to add something? Please email us.
©2019 Whatsonweibo. All rights reserved. Do not reproduce our content without permission – you can contact us at info@whatsonweibo.com