While Chinese netizens collectively commemorate a young Chinese peacekeeper killed in an attack on a UN peacekeeping camp in Mali, they also reflect on China's role in international peacekeeping.
On May 31st, a United Nations peace-keeping camp in Gao, Mali, suffered a terrorist with an explosive device, killing one Chinese peacekeeper and three civilians working for the UN's Mali mission. The attack generated international reactions, with UN General Secretary Ban Ki-Moon issuing a statement on June 1st 2016, expressing his "deep concern" for the recent series of attacks, and reiterating that "nothing can excuse these acts of terrorism."
Al-Qaeda's North African Affiliation has claimed responsibility for the attack.
Besides the four casualties, four other Chinese peacekeepers were also injured during the attack, as confirmed by the Chinese embassy in Mali.
Hua Chunying, spokeswoman at China's Foreign Policy Department, offered condolences to the families of the dead and injured and stated that terrorist attacks against UN peacekeepers is "a serious, intolerable crime". She pressured for the Mali government and United Nations to conduct thorough investigation, and expressed China's persistent support for the cause of peacekeeping.
The stance of the Department of Foreign Policy was echoed in a UN press conference the same day by Chinese diplomat Liu Jieyi (刘结一).
Mali is in the grip of an enormous political crisis, as the country fell to Tuareg separatists and then Islamic extremists following a military coup in 2012. Mali has become the most deadly UN operation internationally, with 65 peacekeeping troops having died in action since the start of the mission in 2013.
Earlier this week, on May 29, five UN peacekeepers were killed in an ambush in central Mali during broad daylight. On May 18, another deadly attack also killed five peacekeepers and injured three others of the UN mission.
Chinese Peacekeeper Commemorated on Weibo
Soon after news of the deadly attack was released, the identity of the killed Chinese peacekeeper was revealed on Chinese social media. It concerns the 29-year-old corporal Shen Liangliang.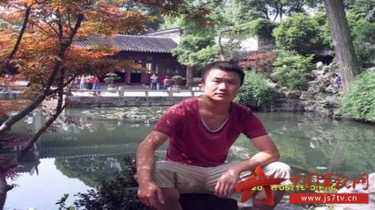 Many netizens lit digital candles on Sina Weibo for the killed soldier to express their sympathy and condolences. "I hate to hear such news. For most of us, they are peacekeepers; but more importantly, they are children, husbands, and fathers. I don't dare to imagine how his family will take such news", said one netizen with several crying emoticons in the post.
"I pay my respects to those who fight for peace and against terrorism," one Weibo user says.
The other injured soldiers are also not forgotten amidst all social media comments: "Come home when your condition is more stable! There is nothing in that poor country", says one netizen.
China and International Peacekeeping
Although China's government officially values 'non-interference' as a high principle, the country began to take part in selected UN peacekeeping efforts since the early 1990s. Chinese participation in UN peacekeeping operations includes, amongst others, that in Iraq-Kuwait (1991), Mozambique (1993), Sierra Leone (1998) and Congo (2001), and roughly saw a 20-fold increase since 2000 (Kornberg & Faust 1995, 219-220; Huang 2016, 338). As Huang (2016) notes: "Beijing's expanding role in peacekeeping creates new opportunities for China to strengthen its role as a responsible major power" (338).
In 2014 and 2015, China made a historical move when it sent a motorized infantry brigade to Mali and started deploying hundreds of troops to South Sudan. China is now the largest contributor of peacekeeping troops among the five permanent members of the United Nations Security Council.
Throughout the years, numerous Chinese Blue Helmets have died during their mission. Amongst others, there were two UN soldiers who died in Cambodia in 1993 during a fire attack, casualty in Liberia in 2005 during a shooting, the death of UN observer Du Zhaoyu during a raid in Lebanon in 2006, and the death of 8 peacekeepers during the Haiti earthquake in 2010.
Most netizens acknowledge peacekeeping as a noble and worthy cause and see the Chinese peacekeepers as respectable heroes. "I pay my highest salute to you, all those who risk their lives and endure separation with their families for the peaceful lives of people from other countries", writes one netizen.
Some Weibo users also see China's participation in UN missions as an inevitable part of China's growing importance in international society. User Lan Cheng says: "If we want to lift China's international position and prestige, joining peacekeeping operations is necessary."
But some netizens are more critical about the UN mission in Mali. One netizen responding to Liu Jieyi's speech about the joint effort of the Mali government and the UN writes: "Isn't peacekeeping supposed to protect local people? Why should it need protection from the locals"?
Some also point out that "peacekeepers are armed forces". Since the attack happened in the UN's own camp which was supposedly heavily guarded, they say they "should reflect on why peacekeeping forces are situated there in the first place".
There are also netizens who argue that China should "stop bleating like a sheep and take some action". As this Weibo user writes: "I fully support China dispatching troops and fight agaist terrorism!" "A government with guts does not satisfy itself with protesting", says another netizen.
While China is an active participant in peacekeeping operations, it is not involved in the fight against ISIS.
However, the central point in the discussion of the Mali attack is not China's involvement in peacekeeping, nor its contribution to the fight in the Middle East – it is focused on honoring those who have died, and those who are defending the peace.
As one Zhejiang policeman writes: "We will always remember you. In the most dangerous and impoverished corners of the world, there is a group of Chinese Blue Berets defending hope and peace with their own lives. Respect to you, my peacekeeping heroes, and I wish you all a safe return for every mission you join."
– By Diandian Guo & Manya Koetse
Follow @WhatsOnWeibo
Featured Image by Panos London.
References
Faust, John R. and Judith F. Kornberg. 2005. China in World Politics: Policies, Processes, Prospects. Toronto: UBC Press.
Huang, Chin-Hao. 2016. "China and Peacekeeping Operations". In The Ashgate Research Companion to Chinese Foreign Policy, Kavalski, Emilian; Kavalski, Assoc. Prof. Emilian, 337-349. Surrey: Ashgate Publishing Limited.
©2016 Whatsonweibo. All rights reserved. Do not reproduce our content without permission – you can contact us at info@whatsonweibo.com.