China's Post-90s Workers: The Job-Hopping Generation
Only 40% of China's post-90s graduates stay in their job for longer than 2 years, a new study says. Many young Chinese are not afraid to quit their jobs, with some media even reporting cases of twenty-somethings resigning because "the weather is too cold".
Only 40% of China's post-90s graduates stay in their job for longer than 2 years, a new study says. Many young Chinese are not afraid to quit their jobs, with some media even reporting cases of twenty-somethings resigning because "the weather is too cold". China's post-90s generation is a job-hopping one, that chooses personal freedom over financial security. Is it true they quit their job over every little thing?
My 24-year-old Chinese friend Nana has just started her third job within a period of three years. She worked at a Beijing office, but soon got bored and then resigned.
Nana was very excited about becoming a henna tattoo artist in the capital's lively Sanlitun area last year. But the henna tattoo business turned out to be too slow. She now works as a kindergarten teacher. Recently, she told me that she might quit soon: "It's not really what I want in life."
"8% of post-1990ers have four or more different jobs within a time frame of 3 years."
Nana is not the only post-90s urban Chinese who often changes jobs. According to a recent study by the Mycos research institute (麦可思数据有限公司), the post-1990ers who graduated in 2011 on average have two different employers within a period of three years. The study also says that within three years, 8% has four or more different jobs. Only 38% worked for the same company within a 3-year-period.
The 'Post-90s generation' or the 'Jiǔ líng hòu' (九零後, '90-after') is a generation in China, especially in urban areas, born between 1990-2000, although the Post-95s generation is generally also viewed as a specific generation with its own distinct characteristics.
[rp4wp]
The post-90s generation is often considered to be self-focused. They are generally viewed as bad team players who are much less concerned about hierarchical relations at the workplace than China's older generations are.
They are also generally considered a confident generation that demands more from a job than just the right salary. They want a job to be interesting, offering room for personal development, and provide them with a suitable working environment.
A Chinese cartoon with post-70s generation (left) saying: "I work overtime." The post-80s generation says: "I don't work overtime!". The post-90s generation (right) says: "I don't work at all!"
As with all generational cohorts, the post-90s truly are a product of their time. They were the first generation born in a post-Mao (1976) and post-Tiananmen-protest (1989) era, and belong to the one-child-policy (1978) generation. They did not suffer from great hardships in the way their parents and grandparents did, and often grew up with much material wealth in a rapidly developing China.
"Quitting my job because the winter is too cold."
Throughout the years, post-90s workers consistently attract the attention of Chinese media, often for writing unconventional resignation letters. Last year, one recently graduated male real estate agent reportedly quit his job because there were "too many women in the workplace", which "negatively influenced" his personality.
Another resignation that went viral in late 2015 was that of a Hunan female office worker who wrote her employer that she was quitting her job because "winter is too cold", making it "difficult to get out of bed in the morning".
"For the working post-90s generation, personal fulfillment goes above anything else."
Sina News published an article about the Mycos report, that is titled "Representations of Post-90s Generation in the Workplace" ("90后职场肖像"), on September 13.
In the article, Sina reiterates the study's findings that for the working post-90s generation, personal fulfillment goes above anything else.
Sina News interviewed several urban post-90ers who recently quit their job.
MA graduate Zhang Yang had a good job at a state enterprise. Although his company paid him very well and often allowed him to travel abroad, he quit anyway. Why? Because the work was "too monotonous". "If I would've continued doing this job," Zhang said: "every day of the rest of my life would be the same until my retirement. That would be awful."
Female law graduate Chen Tingting resigned from her job as a secretary in an office because she "could not get along" with her direct superior. The 24-year-old Zhang Bin had three different employers within one year. Not one time did he resign for salary-related reasons, he told Sina – all of them had to do with a "bad atmosphere" at the office, or not being on good terms with his colleagues.
"Why is the "post-90s" label used again?"
News of the post-90s workplace survey made its rounds on Sina Weibo today. The topic "The Post-90s Generation Quits Their Job for Every Little Thing" (#90后一言不合就辞职#) attracted many comments.
Not all netizens agree that job-hopping has to do with being part of the post-1990s generation per se, and that it is untrue this cohort quits their job "for every little problem". The post-90s generation often is viewed as being selfish, rude, or only following their own dreams – and many post-90ers do not agree with this view.
"Why is the "post-90s" label used again?", a 22-year-old netizen named @Lakin says: "Why don't you write that companies nowadays squeeze out recent graduates? Why don't you talk about the fact that there's more and more superficial multi-level marketing trash companies? Why don't you investigate how the flows of people are now so big that there's even fraudulent companies? It's because of those sh*theads that this topic even came about. I've already switched jobs 4 times!"
Another Weibo user agrees with @Lakin that it is more a problem of present-day companies than the post-90s attitude that there are so many people job-hopping: "There's a reason for everything. Who likes to look for a job and go to interviews every day? If the company would be good, nobody would want to quit! You're making the post-90s look bad."
There are also many post-90s generation netizens who recognize themselves in the survey, and understand why many of their generation choose different jobs. "This is my second job, and every day I dread going to work. I feel like a robot, I feel numb," one post-90s commenter says.
Another popular comment of a post-90s netizen says: "All in all, life is short. Relatively speaking, isn't it important to be happy? We all have different situations, different living environments and mentalities. It is not worth the trouble to worry about how others see you. We have to be ourselves and do our own things. We can do our duties while enjoying our rights."
"Who cares about the post-90s generation anyway?" one netizen wonders: "We are the post-00s generation, we are the future!"
– By Manya Koetse
Follow @WhatsOnWeibo
Related Vocabulary
跳槽 (Tiàocáo)- job-hopping
九零後 (Jiǔ líng hòu) – Post-90s generation
Featured image: News2500sz,
Kaixian TV.
©2016 Whatsonweibo. All rights reserved. Do not reproduce our content without permission – you can contact us at info@whatsonweibo.com.
The Day After the "3•21" Devastating Yancheng Explosion: 47 Dead, 640 Injured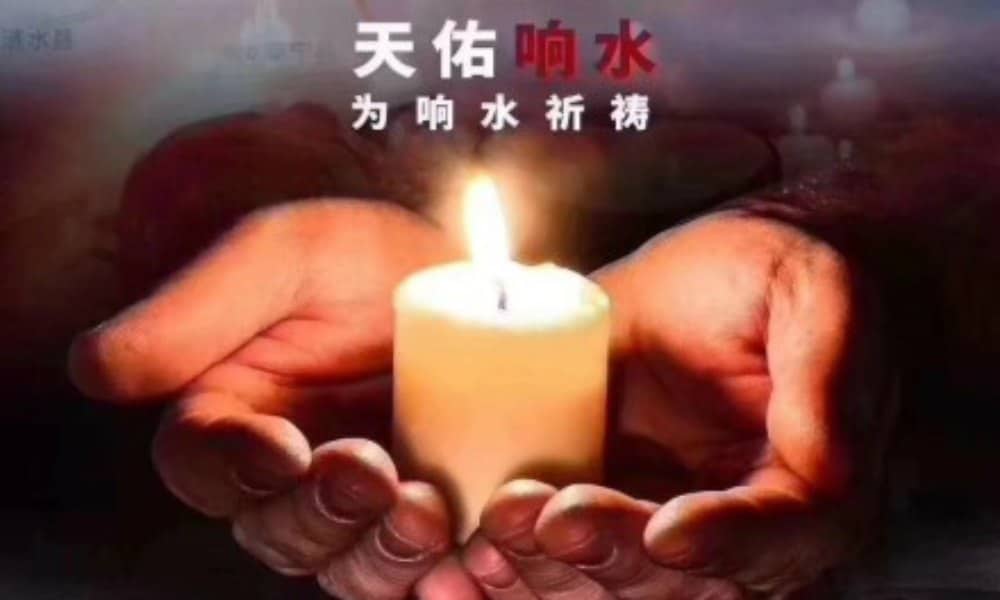 Last updated
The enormous explosion at a chemical plant in Jiangsu's Yancheng on March 21st has sent shockwaves through the country. While state media are focusing on the efforts of rescue workers, Chinese social media users are mourning the lives lost and are searching for those still missing.
One day after a devastating explosion occurred at a chemical plant in Yancheng city in Jiangsu, at the Xiangshui Eco-chemical Industrial Zone, the number of confirmed casualties and injured has now gone up to 47 dead, 90 critically injured, with around 640 requiring hospital treatment (issued Friday 19.00 local time).
The explosion happened on Thursday around 14.48 local time at the Jiangsu Tianjiayi Chemical Plant (天嘉宜化工厂). Images and videos of the explosion and its aftermath quickly spread on Weibo and other social media, showing the huge impact of the blast.
Footage showed shattered windows from buildings in the area and injured persons lying on the streets. Other videos showed children crying and blood on the pavements. There are residential areas and at least seven schools located in the vicinity of the chemical plant, leading to injuries among residents and students due to glass that was allegedly "flying around."
Footage published by WeMedia show the impact of the Jiangsu Yancheng chemical plant explosion that occurred around 14.00 local time – https://t.co/pXM7Eg6Jf6 pic.twitter.com/LEL36M30z5

— Manya Koetse (@manyapan) 21 maart 2019
It is reported that there are residential areas and 7 schools in the vicinity of where the Yancheng explosion happened, people have been injured because of glass that was "flying around," eyewitnesses said. pic.twitter.com/LYYNQgwLl4

— Manya Koetse (@manyapan) 21 maart 2019
According to official sources on Weibo, a total of 930 firefighters worked side by side to control the fire.
The hashtag "Lining Up to Donate Blood in Xiangshui" (#响水市民自发排队献血#) also attracted some attention on Weibo, with state media reporting that dozens of local residents have donated blood to help the injured. On Thursday night, there were long lines at a local mobile blood donation bus.
What is quite clear from the Chinese media reports on the incident and the social media posts coming from official (authorities) accounts, is that there is an emphasis on the number of people who are helping out, rather than a focus on the number of people that were killed: there are at least 930 firefighters, 192 fire trucks, 9 heavy construction machinery, 200 police officers, 88 people rescued, 3500 medical staff, 200 people donating blood, etc. – the number of people joining forces to provide assistance in the area is overwhelming.
A man is rescued from the site of the devastating Yancheng explosion, and firefighters give him a phone to call home to let them know he's come out alive. He's visibly emotional and shocked, yet the conversation seems so casual: "I was out of battery", "Where are you going?".. pic.twitter.com/f4RBU33AbN

— Manya Koetse (@manyapan) 22 maart 2019
Meanwhile, there are desperate family members who are turning to social media in search of loved ones, posting their photos and asking people if they know anything about their whereabouts since the explosion.
While dozens of Weibo users are airing their grievances on what happened, there are also more personal stories coming out. The wife of the local factory worker Jiang is devastated; her husband of four years, father of one son, celebrated his 30th birthday on Thursday. She received a message from her husband twenty minutes before the explosion occurred. He was one of the many people who lost their lives.
On Thursday, Chinese netizens complained that their posts about the Yancheng explosion were being taken offline, suggesting that information flows relating to the incident are being strictly controlled. "This is just too big to conceal," one commenter said.
This is not the first time such an explosion makes headlines in China. In 2015, an enormous explosion at a petrol storage station in Tianjin killed 173 people and caused hundreds of people to be injured. Two years ago, an explosion at a Shandong petrochemical plant left 13 people dead.
By Manya Koetse 
Spotted a mistake or want to add something? Please email us.
©2019 Whatsonweibo. All rights reserved. Do not reproduce our content without permission – you can contact us at info@whatsonweibo.com.
Chinese Netizens' Response to New Zealand Mosque Attacks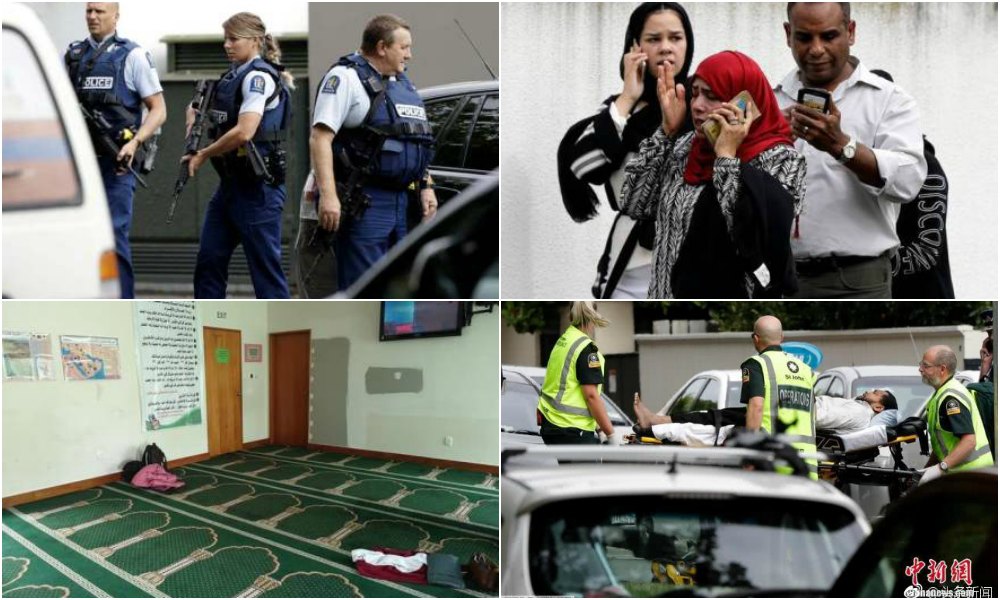 The shocking New Zealand mosque attack, killing at least 49 people, is making headlines worldwide. On Weibo, it is the top trending topic today. A short overview of some of the reactions on Chinese social media.
At least 49 people were killed and 20 wounded when an attacker opened fire at two mosques in Christchurch, New Zealand, on Friday. According to various media reports, one man in his late 20s had been arrested and charged with murder. Three other people, two men and one woman, have also been arrested in relation to the attack.
Footage of the brutal shootings, which was live-streamed by the gunman, has been making its rounds on social media. Although the videos are being taken down from Facebook and Twitter, people are still sharing the shocking images and footage on Weibo at time of writing.
The gunman, who has been named as the 28-year-old Brenton Tarrant, reportedly also posted a 70-page manifesto online expressing white supremacist views.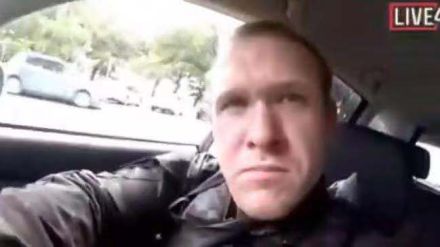 On Chinese social media platform Sina Weibo, the New Zealand mosque attack became a number one trending topic on Friday night, local time, with the hashtag "New Zealand Shootings" (#新西兰枪击案#) receiving at least 130 million views, and thousands of reactions.
"It takes the collaborate efforts of all people to work on a beautiful world, it just takes a few people to destroy it," one Weibo user wrote.
"Extremism is incredibly scary," others said. "I saw the livestreaming video and it's too cruel – like a massacre from a shooter video game." "I'm so shaken, I don't even want to think of the panic these people must have felt."
"I've seen the footage, and this is so horrible. It makes me want to cry. It's a massacre." Other commenters also write: "This is just so inhumane."
One aspect that especially attracted attention on Chinese social media is that, according to many people posting on Weibo and Wechat, the main suspect expressed in his manifesto that the nation he felt closest to in terms of his "political and social values" is "that of the People's Republic of China."
Journalist Matthew Keys reportedly uploaded the main suspect's manifesto, which was published on January 21, 2019. This article says that to the question about whether he was a fascist, Tarrant indeed wrote that "the nation with the closest political and social values to my own is the People's Republic of China."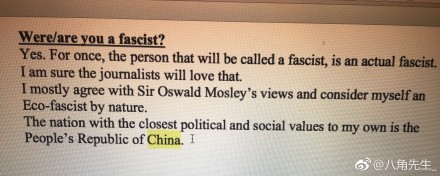 Some netizens wrote that, in mentioning the PRC, the shooter "also vilified China." Others also said that the shootings definitely "do not correspond to the values of China."
There are also dozens of Weibo users who blame Western media for the attacker's comments on China corresponding to his own values. "What he appreciated is what Western media is propagating about our management of Muslims in Xinjiang," some say: "He was influenced by the foreign media disseminating that we're anti-Muslim."
"He sympathized with the China portrayed by foreign media, not with the real China."
"Western governments and media have demonized China for a long time, what they are making Western people believe about what China is, this is what the New Zealand shooter felt closest to in terms of his values," one person wrote.
"These kinds of extreme-right terrorists would be destroyed in China," others wrote.
Among all people expressing their disgust and horror at the Christchurch shootings, there are also those expressing anti-Muslim views and hatred, with some comment sections having turned into threads full of vicious remarks.
Then there are those criticizing the Muslims that are also commenting on Weibo: "The Muslims in China were quiet when it was about the [islamist extremist] attacks in Kunshan, but now that this massacre happened at the pig-hating mosque, they are all bemoaning the state of the universe and are denouncing terrorism."
Among the thousands of reactions flooding in on Weibo, there are countless comments condemning those who turn the shocking attack into an occasion for making anti-Muslim or political remarks. "This is a terrorist attack. The victims are ordinary people. Why would you make malicious comments?"
One Weibo user simply writes: "The world has gone crazy." "A tragic event. I hope the victims will rest in peace."
By Manya Koetse 
Spotted a mistake or want to add something? Please email us.
©2019 Whatsonweibo. All rights reserved. Do not reproduce our content without permission – you can contact us at info@whatsonweibo.com.