China's Unsolved (Murder) Mysteries: 10 Most Notorious Cold Cases Still Discussed in China Today
Even if they happened 80 years ago, these unsolved murder cases still haunt Chinese netizens today.
Every country has mysterious missing-person or crime cases that will be engraved in the collective memory of people for decades – especially when they remain unsolved. These are ten notorious cases that are still discussed on Chinese social media and have become recurring stories in Chinese popular culture to this day.
The recent shocking murder on a Chinese stewardess during her ride home from the airport, using the Didi Chuxing car-hailing service, has been on top trending lists on Chinese social media this month.
Although the main suspect in the case, a Didi driver named Liu, was initially missing, police finally retrieved his body from a local river earlier this week. The man allegedly jumped into a river and drowned after killing the passenger.
It is a tragic murder that will be remembered as the 'Didi Murder' for years to come, just as many other criminal cases, many unsolved, are still being discussed by China media and netizens to this day.
It led to the compilation of this list by What's on Weibo on China's top ten unresolved (murder) mysteries ("中国十大悬案"), based on stories and lists from Weibo, message boards, and media reports.
● 10: The Murder of Pamela Werner
This is a case that, even after over 80 years, is still attracting much (online) attention both in China and abroad. Pamela Werner (帕梅拉•沃纳) was a 19-year-old British girl who was brutally murdered on her way home from a skating rink in Beijing in January 1937.
Pamela Werner was the adopted daughter of author and former British consul of Fuzhou, Edward Werner; her adoptive mother had previously died. She was raised in Beijing, and in the winter of 1937, she had returned from her Grammar School in Tianjin.
On January 7th, Pamela was going out to have tea with a friend and afterward cycled to the French skating rink. She left the rink around 7.30 at night, when it was already very dark, and did not return home. The following day, her body was found in a ditch at what was then called the Fox Tower.
Pamela was not just found murdered – she was also found to have been sexually violated and was left seriously disfigured and mutilated. Shockingly, her body was found without the heart, which had been taken from the severed body.
Besides the brutality of the murder, there are many other reasons why Werner's case has become so well-known. Such a horrific murder of a British girl in China was unheard of, and the setting of a pre-communist Beijing in a China that was on the verge of the outbreak of the Second Sino-Japanese War made her case all the more intriguing to many – especially because investigations of the case offer a glimpse into the 1930s foreign community of old Peking.
Although Pamela's father was obsessed with the investigation into his daughter's murder, the case was never solved. Among the rumored suspects were some eccentric expats, vengeful Japanese soldiers, and even senior diplomats from the British embassy.
In 2011, Paul French published the book Midnight in Peking: How the Murder of a Young Englishwoman Haunted the Last Days of Old China
, which sparked a new wave of interest in the case.
The newest work on the Pamela Werner mystery is that of retired police officer G.D. Sheppard, Life & Death In Old Peking: The Murder of Pamela Werner
, which contains new research material (will appear under new publisher somewhere this year).
● 9: The Dushanzi Missing Car Case
On October 20 of 1996, two young men from Dushanzi (独山子) in Xinjiang province named Guo Nonggeng (郭农耕) and Wang Changrui (王昌瑞) (both Han Chinese) disappeared without a trace after they had embarked on a journey to Urumqi.
The men were heading to Urumqi to join a second-hand car market. They were never seen again.
Despite extensive police research and monetary rewards for anyone providing insights into the case, the case was never solved. What has been especially puzzling to officials investigating the case is that not just the two men were lost without a trace, but also that their car – a grey Volkswagen Santana – was never found.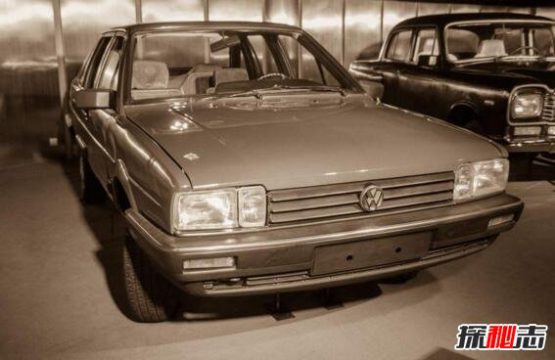 The men were both in their early twenties at the time of disappearance. The parents of the two men are still looking for them, and Chinese media occasionally still report on the case – although there have been no developments.
● 8: Scientist Peng Jiamu's Lop Nor Disappearance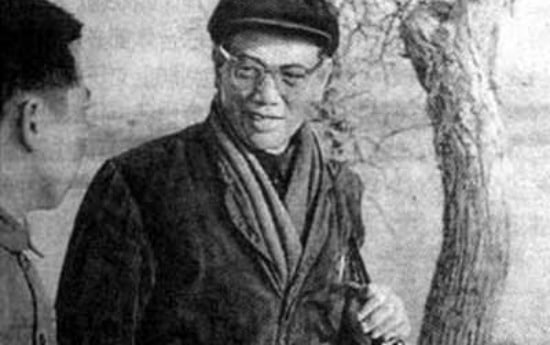 The case of Peng Jiamu (彭加木) is a famous one, which has been elaborately written about both in Chinese as in English-language sources.
Peng Jiamu was a renowned scientist and explorer. Born in Guangdong Province in 1925, he was a biochemist graduate who subsequently worked at the Shanghai Institute of Biochemistry and Cell Biology, and who joined several scientific expeditions to Xinjiang since 1956.
During one of these missions in 1980 to the Xinjiang Lop Nur (罗布泊) desert, the so-called "Wandering Lake," the 55-year-old Peng was the leader of a research team of 11 scientists. He vanished from his camp in the early afternoon of June 17, after leaving a note saying he was going eastward to find water as he and his team were out of water and fuel. They had already asked for rescues via telegram, which would arrive the following day.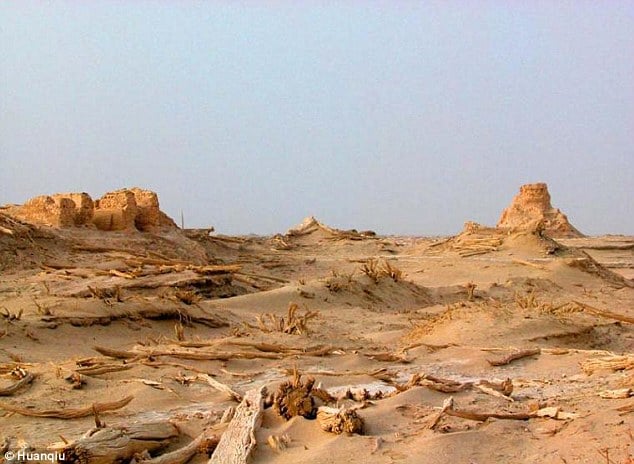 Lop Nor is a landscape of shifting sand dunes and a largely dried-up basin where the Tarim Lake once was, which covered more than 10,000 km2 in the Tarim Basin. It is known as a dangerous area for its strong winds, dry weather, hot temperatures during the day and extremely low temperatures during the night.
On the 24th of June, the CCP Radio issued a broadcast announcing the disappearance of the famous scientist. Despite large-scale rescue operations involving helicopters and jeeps, Peng was not found again.
His disappearance captured the imagination of so many because Peng was a well-experienced researcher and explorer familiar with the area. Some have linked his case to supernatural events, even suggesting the scientist was abducted by aliens. Other theories include Peng being murdered by fellow scientists, or him defecting to the Soviet Union.
● 7: The Hong'an County December Murders
This well-known case involves the brutal slaughter of eight people on December 26 of 2007 at a factory in Shangxinji Town, Hong'an County, in Hubei Province. It is known as the most horrific murder case of Hubei.
The mass homicide was discovered by police after receiving multiple calls in the early morning of December 27. They found that one of those murdered was Wang Shishu (汪世书, 56), a man who ran the lime factory in Hong'an County. The other victims were his wife Chen Xiaorun (54), his cousin's family, and three factory workers. Four of the victims were over the age of 60, the youngest was only 9 years old.
According to Shanghai Daily, six of the victims were found dead in a bedroom with their bedding untouched, indicating they were killed before falling asleep.
Wang Shishu's wife was found lying in a pool of blood near the factory gate with a slashed throat, while the body of Wu Xiaofa, his cousin-in-law, was found in a ditch beside a road near the factory.
Despite that the police offered a 50,000 yuan (±US$7900) for anyone who could provide more information about the killer, the case has not been solved to this day.
All that is known, is that Wang Shishu had money stolen from him (15,000 yuan or US$±2370 in cash) six weeks before the murders and that the attacker wore a pair of EU-size 40 leather shoes.
● 6: The Beijing Passion Nightclub Murder
Passion Nightclub, also known as Heaven on Earth (天上人间 Tianshang Renjian), was one of Beijing's most notorious clubs, known for its sexy "66 pink ladies" waitresses or 'hostesses', who were all tall, elegant, and well-educated. According to Asia Times, it was also known as Beijing's most exclusive men's club.
One of the club's many ladies was the beautiful Liang Hailing (梁海玲), who was known as the "No.1 courtesan in Beijing" (花魁). The woman, from Hebei province, was known to be extremely charming, fair-skinned and 172 cm tall with a weight of 45 kilograms. She started working for the club in 1996 and stayed on as the best-paid lady of the club until her death in 2005 – at the height of the club's success.
The Passion Nightclub attracted rich and powerful men, influential people, who would spend a lot of money there. Renting a private room at the Passion would cost up to 5,000 yuan (±US$790), with clients spending 20,000-30,000 yuan (±US$3160-4740) per night.
In this People's Daily editorial, it says that one time during the 1990s, the police had to be called for a dispute that got out of hand at the club which involved a bureau chief of the Ministry of Public Security – indicating that higher level officials also frequented the club.
Liang was killed in her own home on November 13, 2005, supposedly through strangulation. After Liang's death, police investigating her house found that not only did she have millions of yuan saved at her home, but that she also had the personal contact details of many provincial and ministerial officials, who apparently maintained close ties with her.
The names of the men who maintained close relations with Liang were never revealed by the police, and the murder case remains unsolved to this day.
The Passion Nightclub was raided by police in May of 2010, when 118 night club girls were arrested and the club was (temporarily) closed for offences involving prostitution. According to this news article from April of 2018, the Passion is currently still open but is nothing more but a KTV box now.
The case of Liang Hailing's murder is still a hot topic of speculation on Chinese social media and in the media, with many people saying she was murdered by one or more of her own 'lovers,' who paid her a monthly fee for her services, and that Liang knew too much about people who were too influential.
Go to next page to continue reading.
K-Pop's Recipe for Success: Why Korean Idol Groups Got So Big in China and are Conquering the World
The success of K-Pop in China and beyond is evident – the causes for its success are less obvious.
K-Pop (Korean pop music) is one of South Korea's most successful export products today. With bands such as BTS that are dubbed the 'biggest boy band on the planet', it is obvious that the locally produced K-Pop has become a globally well-liked phenomenon. Although its popularity is obvious, the reasons why K-Pop became so big, from China to the US and beyond, are less evident.
On coming Saturday, October 13, the South-Korean boy band BTS will perform in an Amsterdam area in front of thousands of fans who have been looking forward to this event for months. Ticket sales for the first concert of the 7-member boy group in the Netherlands were sold out within minutes, despite their relatively high prices, with people paying up to €250 ($290) in the official sales, or even €400 ($460) and more for a single ticket in the unofficial online sales afterward.
It is not just the success of the BTS European tour that is making headlines; the record-breaking views on YouTube on their videos – the latest being the song 'Idol', that had more than 200 million views in little over a month – is also attracting the attention of the media.
And BTS is not alone. Other Korean pop (K-Pop) groups such as EXO, BIGBANG, TWICE, Shinee, or Got7, have also broken records when it comes to online video views or Spotify plays.
Although the English-language media attention for the K-pop phenomenon is more recent, the Korean entertainment industry has since long been extremely popular in China and on Chinese social media. In this overview, What's on Weibo explores the K-Pop popularity (focusing on its idol boy and girl groups), its short history, and success formula.
BTS and More: An Army of Fans
The pop group BTS (방탄소년단), also known as the Bangtan Boys (防弹少年团, lit: 'Bulletproof Boyscouts'), is an award-winning seven-member South Korean boy band formed by Big Hit Entertainment that debuted in the summer of 2013. They are currently hyped as the "biggest boy band on the planet."
Initial auditions for the band were held in 2010, followed by roughly three years during which the band was formed and prepared for their major debut, that was promoted on social media months before their actual launch in June of 2013.
The band consists of multi-talented young men. Singer-songwriter Kim Seokjin (Jin) (1992) was studying film at Konkuk University when he was invited to audition by Big Hit; rapper Min Yoongi (Suga) (1993) was an underground rapper before he was signed; dancer and rapper Jung Hoseok (J-Hope) (1994) was part of a dance team in his pre-BTS life.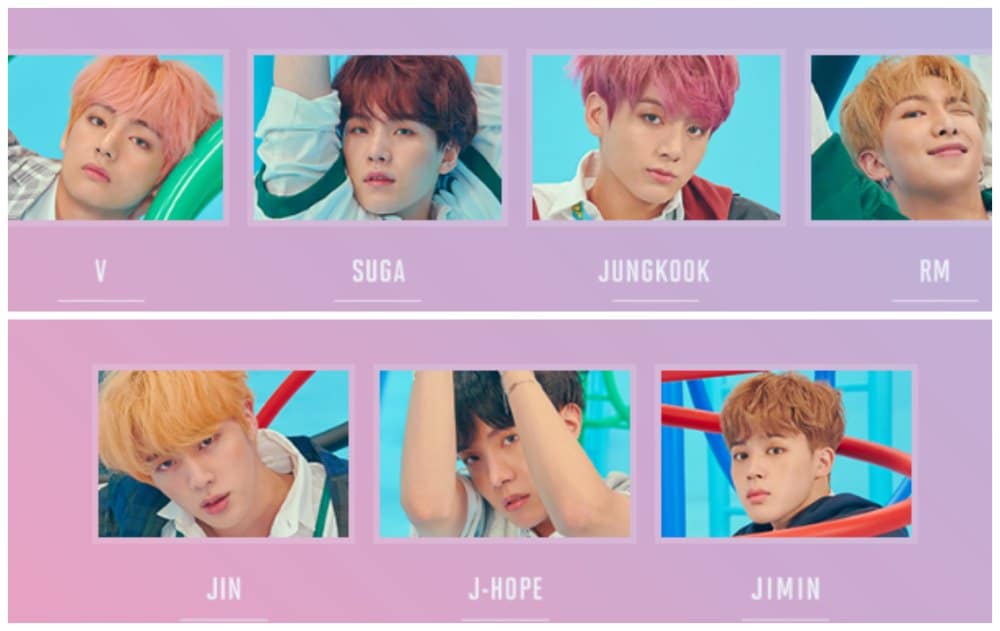 Lead rapper Kim Namjoon (RM) (aka Rap Monster, 1994) was already active in the music scene as rapper and producer; dancer and vocalist Park Jimin (Jimin) (1995) was a top student as Busan School of Arts before joining; vocalist Kim Taehyung (V) (1995) is known to have one of the most expressing voices of the group; and main vocalist Jeon Jungguk (Jungkook) (1997) was only 12 years old when he auditioned for BTS, followed by three years of intense training.
BTS, formerly 'Behind The Scenes', is known for its strong social media presence, which helps to spread its music and connect to its fans, who call themselves an 'ARMY' (also stands for Adorable Representative Master of ceremonies for Youth). The band has more than 16 million followers on Twitter, 3.3 million fans on Weibo, 12 million subscribers on Youtube, and nearly 8 million followers on Facebook.
Although BTS is the band that is currently dominating the headlines, there are many more K-Pop bands that are extremely popular on Weibo and beyond. The nine-member South Korean–Chinese boy band EXO, for example, has dozens of fanclubs on Chinese social media. Band member Oh Se-hun alone already has almost 9,5 million fans on his Weibo page. BIGBANG has more than 7 million Weibo fans, the eight-member girl band Girl's Generation (少女时代) is on the rise with 1,5 million Weibo followers, Super Junior over a million, and the list goes on.
CREATING SUCCESS
A Short History of K-Pop: Finding a Sublime Entertainment Formula
Besides media attention, there has been ample scholarly attention for the Korean pop culture phenomenon over the past decade. The year 2012 especially marked a special moment in the history of K-Pop, when the song 'Gangnam Style' by Korean rapper Psy broke all YouTube records and became a global hit.
But before K-Pop became a global force to reckon with – that seemingly rose out of nowhere -, it had already made its first international successes in neighboring countries China and Japan since the early 2000s.
In China, the success of Korean popular culture is defined as Hallyu (韩流)*, the 'Korean Wave' since 1997 (Yang 2012, 105). Hallyu encompasses far more than idol bands; it includes the boom of South-Korean dramas, films, celebrity idols, and entertainment programs. In 2002, for example, the South-Korean soap opera 'Winter Sonata' became a hit in both China and Japan.
The early 2000s mark the 'first Korean wave' in China, that mainly revolved around TV dramas produced in South Korea and were liked by females above the age of 30. It was followed by the second wave from the mid-2000s to 2010, when the K-Pop music genre popularized in China.
The third period, after 2010, marks the moment when K-Pop was further incorporated into mainstream Chinese popular culture, with a ubiquity of K-Pop idols in everyday Chinese pop culture, and the launch of Chinese versions of Korean entertainment programs (Ahn 2014, 47). It was also in this 'third wave' that you saw the debut of pop groups such as EXO. Formed in 2012, that band incorporates both Korean and Chinese members, performing in both languages.
Although K-Pop from South Korea became somewhat less visible in the PRC during the past few years, mainly because the industry suffered from various politically-motivated bans on Hallyu in China, the genre's influence on China's mainstream pop culture is evident, with some Chinese groups, for example, also being modeled after K-Pop bands.
Entertainment Powerhouses
Many studies explain the foreign success of Korean popular culture in Asia, mainly China and Japan, through "cultural proximity," saying that the success of K-Pop especially occurred in China and Japan because they have, for example, linguistic similarities and corresponding Confucian values (Ahn 2014, 47; Messerlin & Shin 2017, 412).
But the more recent global wave of K-Pop shows that cultural proximity is not the sole answer to the genre's success. Besides, there is actually nothing traditionally "Korean" about K-Pop, which only emerged in the 1990s (Shin & Kim 2013, 256).
The genre's success mainly lies in the big players that brought forth the first Korean pop idol groups and have excelled (and still do) in selecting the right entertainment "products" to invest in, with a strong focus on both on the production side and the market demand side.
SM Entertainment, JYP, and YG Entertainment are the first major and leading entertainment houses of the 1990s. Big Hit Entertainment, home to BTS, followed later; founder Bang Si-Hyuk (1972) used to collaborate with JYP Entertainment founder Park Jin-Young (1971) before going his own way in 2005.
-SM Entertainment, founded 1988 by musician and TV host Lee Soo Man (1952)
-YG Entertainment, founded in 1996 by musician Yang Hyun-Suk (1970)
-JYP Entertainment, founded in 1997 by musician and producer Park Jin-Young (1971)
-Big Hit Entertainment, founded in 2005 by producer/songwriter Bang Si-hyuk (1972)

What characterizes these entertainment houses is that they are/were small in terms of revenue and employees (very different from big labels such as Sony or Universal), and play multiple roles as intermediate between musicians and consumers, as well as producers.
Different from many international big players in the entertainment world, K-Pop entertainment companies integrate processes of artist selection, songwriting, management, signing advertisement deals, etc. in-house rather than leaving these processes to various parties outside their own studio (Shin & Kim 2013, 260). Significant about the founders of these entertainment powerhouses is that they all had ample experience in the music industry themselves before starting their studios.
The story of SM Entertainment, which was founded by musician and TV host Lee Soo Man in 1988, is crucial in understanding the beginning of the K-Pop industry. Lee was inspired by the transforming American music market after spending time there in the 1980s, and decided to replicate US entertainment in a new way. In his first studio he brought together the right equipment, the right expertise, and the right talent all in one place to kick-start his business (Shin & Kim 2013, 263).
Although the first acts that came from SM's studio were no instant success, Lee was determined in learning through trial and error until he found the right beat and image that struck a chord with young consumers. In doing so, he adopted a strategy in which teenagers were surveyed on what they wanted, and in which he focused on scouting new talent from all over the country to give them intensive training in dancing, singing, and acting at the SM Studio (Shin & Kin 2013, 264).
In 1996, eight years after Lee Soo Man started his entertainment company, and going through years of changing, refining, and improving his strategies, the first success was there. The boy band H.O.T., consisting of five hand-picked members who each had their own strength, debuted in 1996 and became the first major success in the short history of K-Pop.
Companies that followed after SM's initial successes further experimented in adopting new strategies and trying out new styles of music, but stayed true to the idea of in-house training of young, new artists, rather than selecting renowned artists with defined styles (Shin & Kim 2013, 264). With frequently held auditions and training programmes that can last for years, some trainees start as young as 5 or 6 so that they are fully equipped for the entertainment industry by the time they reach adolescence (ibid., 265).
More than being teachers, producers, songwriters, marketers, etc., these entertainment houses are also trend watchers; training their talents in various areas now in order to be able to place them in the right setting and format in the future, corresponding with (global) market demands.
Companies such as SM place an emphasis on the export of music, and focus on appealing to global audiences, making use of hundreds of composers and experts from around the world in doing so. In producing and performing the K-pop girl band Girl's Generation's song 'Genie', for example, SM Entertainment used a Japanese choreographer, a Norwegian songwriter, and Korean lyricist (Shim 2016, 38).
SHAPING SUCCESS
The Popularisation of K-Pop: A Digital Strategy
Although a main cause of K-Pop's initial success lies in the (training) strategies adopted by the aforementioned entertainment houses, there are also other major factors that have contributed to its global influence.
The Korean government contributed to the initial success of K-Pop by developing a world-leading internet infrastructure (although the goal of developing that infrastructure, obviously, was not to promote K-Pop), which helped the rapid rise of the genre through online strategies.
According to some studies (e.g. Messerlin & Shin 2017, 422-425), Korean entertainment companies have been the first in the world when it comes to realizing the potential of the internet for the distribution and marketing of their performances; they were already long awake to its possibilities and were acting upon them, while many big players in Europe and America were still focusing on traditional album formats.
What also helped the spread of K-Pop at the time were the relatively friendly and equally balanced Korean policies on issues such as copyright, that were (and are) less protective and restrictive compared to America or the EU (Messerlin & Shin 2017, 421).
The first success (1997-2007) of K-Pop and other Korean popular culture products in China, Japan, and other countries within Asia, have also been called the first major Korean Wave, whereas the current period (2008-present), represents the 'New Korean Wave,' that is defined by the role that is played by new media technology and social media as a platform for K-Pop to reach every corner of the world (Jin 2016).
Online strategies were particularly relevant in the context of the (early) K-Pop industry because 1) it was dominated by relatively small businesses that did not have the means to invest in other major publishing platforms than that of efficient online distribution and 2) they did not have costly plants where they could produce CDs, DVDs, or vinyl. Having the high-tech Korean electronical market on their side, online strategies were thus a natural and cost-efficient solution to give publicity to their performances (Messerlin & Shin 2017, 426). More so than focusing on traditional album releases, the release of digital singles that come with visually attractive online videos, for example, is one important K-Pop production characteristic.
Probably the best example showing that this strategy works is the global success of 'Gangnam Style' that was made possible through YouTube. By now, six years after its release, the world-famous song by Psy, who was signed by YG Entertainment, has over 3,2 billion plays on YouTube.
The revenue of concert tickets for K-pop performances, its merchandise industry, the digital singles, advertisement income, the many brands wanting to associate themselves with the star industry that K-pop has generated, etc., makes K-Pop production a money-making machine that shows that the model that focuses on traditional (CD) album formats and promotional single releases has become outdated.
CONTINUING SUCCESS
Marketing more than a Band: Active Fans and Interesting Characters
While South-Korea's innovative music enterprises were crucial for the international launch of K-pop, its worldwide fanbase has now also become a motor driving its continuing success.
Different from the initial spread of K-Pop in China or other Asian countries – where K-Pop has become common in everyday pop culture -, is that many consumers of the genre in the US, Europe, or elsewhere, fully depend on the internet and social media to access K-Pop, as it is not a genre that is prevalent in the mainstream popular culture of their own countries.
The fact that fans of K-Pop in these regions have to actively seek for the latest information and releases of their favorite groups, also means that they have become participatory and engaged consumers in the spread of K-Pop – almost turning them into the 'soldiers' of fandoms such as the BTS 'army'. They have become part of enormous (online) subcultures in various countries across Europe and America.
More than just listening and watching K-pop, these fans become members of the 'culture' by translating material, circulating it to friends, or integrating it on their own social media channels (Jin & Yoon 2016, 1285).
What further strengthens this fandom is that the successful K-Pop bands are anything but one-dimensional. More than just building on their synced choreography, flawless singing, fashionable looks, and visually attractive videos, the band members of groups such as BTS, EXO, or TWICE, have their own identities, voices, and goals that go beyond music; their various characters and roles within the group resonate with their different fans.
The fact that many K-Pop groups and members also have an androgynous and gender-bender appearance also makes them more interesting to many fans, with many K-pop boys being 'pretty and cute' and girls having a 'strong and handsome' look, breaking through typical male and female stereotypes.
Furthermore, more than pop bands, these K-Pop groups have virtually become 'platforms' with their own streaming channels, websites, television shows, merchandise shops, lively online communities, stories, and so on.
In their recent appearance on the US Tonight Show by Jimmy Fallon, BTS frontman RM explained the group's mission in perfect English, saying: "It is about speaking yourself, instead of letting other people speaking for you. Cause in order to truly know ourselves, it is important to firstly know who I am, where I'm from, what my name is, and what my voice is."
Many find their voice in K-Pop. And that is a sound, from a local Korean product to a global force, we can expect to grow much louder in the future.
By Manya Koetse
Follow @whatsonweibo
* For clarity: note that due to scope this article focuses on the development of the K-pop phenomenon, and does not explore the anti-Hallyu or anti-Korean wave movement in China, and the previous bans on Hallyu in the PRC.
References
Ahn, Jungah. 2014. "The New Korean Wave in China: Chinese Uders' Use of Korean Popular Culture via the Internet." International Journal of Contents, 10 (3): 47-54.
Jin, Dal Yong. 2016. New Korean Wave: Transnational Culture in the Age of Social Media. University of Illinois.
Jin, Dal Yong, and Kyong Yoon.2016. "The Social Mediascape of Transnational Korean Pop Culture: Hallyu 2.0 as Spreadable Media Practice." New Media & Society 18 (7): 1277-1292.
Messerlin, Patrick A. and Wonkyu Shin. 2017. "The Success of K-Pop: How Big and Why So Fast?" Asian Journal of Social Science 45: 409-439.
Shim, Doobo. 2016. "Hybridity, Korean Wave, and Asian media." Routledge Handbook of East Asian Popular Culture,Koichi Iwabuchi, Eva Tsai, Chris Berry (eds), Chapter 3. London: Routledge.
Shin, Solee I. and Lanu Kim. "Organizing K-Pop: Emergence and Market Making of Large Korean Entertainment Houses, 1980-2010." East Asia 30: 255-272.
Yang, Jonghoe. 2012. "The Korean Wave (Hallyu) in East Asia: A Comparison of Chinese, Japanese, and Taiwanese Audiences Who Watch Korean TV Dramas." Development and Society, 41 (1): 103-147.
Spotted a mistake or want to add something? Please let us know in comments below or email us.
©2018 Whatsonweibo. All rights reserved. Do not reproduce our content without permission – you can contact us at info@whatsonweibo.com
Beyond Four Walls: 'Home' and 'Unhomeliness' in a Rapidly Transforming China
About changing concepts of home in China: from 'home is where my pig is' to 'has your frog returned home yet?'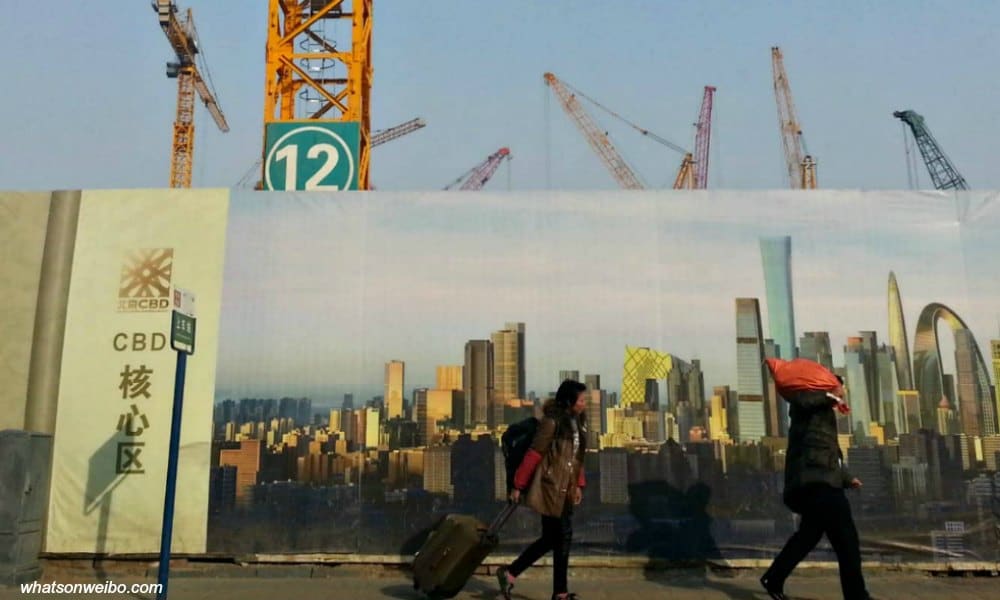 First published
A new global research report by IKEA has found that, increasingly, the feeling of home is no longer restricted to the four walls of residential buildings. In China, the study finds, approximately one-third of people in cities feel more 'at home' at other places than the space they live in. How can we translate these findings into present-day China? An overview by What's on Weibo editor Manya Koetse.
According to a global research report released by IKEA Group this week, traditional ideas of where people "feel at home" are drastically changing. The annual study on international living trends found that 35% of people feel more at home elsewhere than the place where they live, with a staggering 29% of people not feeling at home where they live at all.
The findings show remarkable changes associated with "feeling at home" compared to earlier annual reports, indicating that demographic, technological, and cultural forces are rapidly transforming conceptions of "home" in various places across the world.
China is part of this trend. The report, undertaken by London-based agency C Space, is based on studies that were conducted from March to August of 2018. Besides China, a large-scale survey was undertaken in 21 other countries among 22,854 respondents (11,325 from urban areas), and qualitative research was conducted in China, US, Germany, Denmark, Italy, and the UK.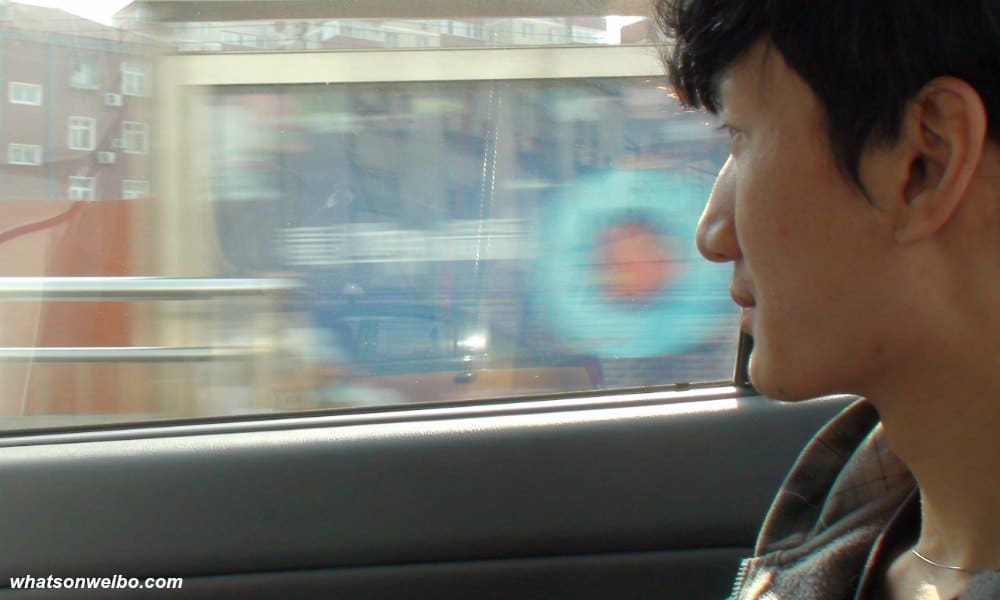 The results of the study might resonate with what many experience in Europe and the US, but also with the societal changes they have seen in China over the past decade – although the reasons for these developments are different between these places.
These are transformations that do not only become clear from the trends on Chinese social media, but, for me personally, also from the lives of friends and social circles in Beijing and Shanghai, and the rapid pace in which I have seen them moving from residence to residence, from neighborhood to neighborhood, and sometimes even from city to city, often with seemingly little emotional attachment to the houses where they have lived for years as urban dwellers. Where is that place called 'home'?
Going "Home" in China
"'Home' is much more than the place where people sleep at night: it is there where the (grand)mother cooks."
Every year at the time of China's Spring Festival, there is one hashtag that always goes trending on Chinese social media platform Weibo: "Return Home", #回家, Huíjiā.
For many people, the Spring Festival is the only time of the year they can return to their hometowns to celebrate the new year with their family and friends. As many now know, the travel season leading up to the Festival, the chūnyùn (春运), is the biggest annual mass migration of the world. Many of China's urban areas become deserted as people return to their native provinces to be 'home.'
The word for 'home' in Chinese, '家' jiā, means both 'home' and 'family.' The character has a history of some 3000 years; first depicting a house with a pig inside, as this article explains, and then evolving into the character it is today (see image below). In its earliest meanings, the 'home' was simply there where pigs were raised and where family activities took place; there where the family house was situated.
This duality in the concept of jiā still plays an important role in how the meaning of 'home' is understood in China today. In a small-scale survey that was done for the dissertation research of Wei Zhao (2015), for example, participants had various answers to the simple question of "what is jiā?", some describing it as a space or place, some seeing it as an abstract concept (representing, amongst others, 'harmony'), with others understanding it as the (extended) family itself (Zhao 2015, 125).
A simple search for the words 'going home' (回家) on Chinese social media today comes up with dozens of photos of mostly food, with Weibo users describing 'home' as that place where they eat the traditional home cooking from their family, also suggesting that 'home' is much more than the place where people sleep at night: it is there where the (grand)mother cooks, it is there where the land is, it is there where the family residence might have been situated for decades.
According to Wei Zhao's research, people from Yanxia, a town in the Zhejiang region of China, often associate 'home' with the various forms of land, both in the present and past, that is tied to where their families live or lived. It is a "place-bound relationship," Zhao writes (2015, 123), "enriched with social meanings," where the land incorporates those places that "support various kinds of daily activities, help construct social relations, and sustain cultural performances."
Many people who have moved from outside their family homes or villages to far away places or cities are no longer physically connected with this concept of 'home', drastically impacting how people experience "feelings of home" and how it relates to the places where they actually reside.
Unhomeliness and the City
"36% of Chinese renters get a sense of "belonging" from other spaces outside their residential home."
Due to many different factors, including the privatization of farmland, surplus of rural labor, and increased labor demands in the city, China is currently seeing the largest rural-to-urban migration in human history.
Rural residents who have lived in the same homes for decades are being relocated to new settlements, old houses are being demolished, and China's so-called 'ghost cities' are rapidly coming to life.
For the first time in Chinese history, more people are living in China's cities than they do in the countryside. In 2020, it is expected that 60 percent of the Chinese population will be permanent urban residents (Xinhua 2018).
A significant percentage of China's population is what is called a "floating population," China's internal migratory population; those who are living as temporary residents or 'migrant workers' in the cities (without changes in their 'hukou' or household registration). According to data provided by Chinese state media, that number of people is expected to hit 291 million in 2020 (Xinhua 2015).
As described by Yang et al (2014) in their article in Transforming Chinese Cities, there is a gap in living conditions between household residents and the 'floating' population, with the latter holding an 11,4 square meter size residence per capita, compared to 27.1 square meter per capita for the household population. Besides size, the 'floating' population also has less access to the more basic necessities in a home such as a kitchen (more than 45% has no kitchen) or flushing toilet (nearly 75% have to do without) (Yang et al 2014, 71).
In cities such as Beijing, underground nuclear bunkers from the Cold War era still serve as a residence to many urban dwellers. According to some sources, there are still one million people living in this underground world in Beijing alone, often dealing with poor air circulation and tiny living spaces with no daylight.
Although the nuclear bunkers are an extreme example, the living conditions of many people in Chinese cities, whether they are migrant workers, students, or those who have restricted access to urban housing, are far from ideal; think of overcrowdedness and a lack of what many would consider basic conditions for comfortable housing.
So, without even considering the idea that the perfect concept of "home" might always be a place outside of one's (urban) residence, it perhaps does not come as a surprise that many people do not always feel at home at all in their own house.
In China, the IKEA-commissioned study* found that 32% of those surveyed felt more at home outside their residential home, and that 36% of Chinese renters get a sense of "belonging" from other spaces than where they actually live (in other physical and/or virtual environments).* Since 89% of those surveyed lives in an urban location, these sentiments are especially telling about experiences of 'home' in the city.
A Sense of Belonging
"I felt that my house was the place I rented, but it was not my 'home'."
When residences are experienced as "unhomely," it could mean many things. There might be a lack of comfort, a lacking sense of community, a feeling of security/privacy that is not there, or a missing feeling of 'rootedness' in the place where one lives.
The findings of IKEA's study in China perhaps makes more sense when one considers the study's results that found that 62% of those surveyed believe that community is an extension of the residential home. This strengthens the idea that 'home' is not the four walls one lives in, but an emotional landscape that is influenced by all kinds of factors.
An interesting 2013 study by scholar Xiaobo Su argues that ideas of 'home' are made through social and emotional relationships, and that 'houses' in China are often perceived as exchangeable commodities to which one does not necessarily have these emotional connections, whereas 'home' is a sphere where one feels free and at ease.
People, therefore, go looking for that 'experience of home' through other ways; it might be through friends and social events, through (digital) communities, or through tourism: traveling to those places where people do get that sense of home. Su (2013) suggests that Chinese domestic tourists consume the idea of 'home' by visiting (heritage) tourist sites that embody that image for them.
Earlier this year, the huge success of the mobile 'Travelling Frog' game in China became a media hype. The game revolves around the travels of a little frog who lives in a stone cave and goes on frequent trips. Although perhaps far-fetched, some Chinese media tied the success of this game to a need for belonging and family, saying that higher house prices, intensive jobs, and the collapse of the pyramid family structure had led to a decline in young people starting their own family and homes; and started looking to these type of games or digital communities to fill the gap. "Has your frog returned home yet?" even became somewhat of a common question among young people in January of 2018.
Besides the rise of various online communities, the rapid digitalization of China has also made it easier for families and friends to stay in touch through social media and messaging apps. This also brought about that physical proximity to relatives has become less of a priority now than in earlier (nondigital) times (Tao et al 2014, 197).
A China Merchants Bank commercial that went viral in late 2017 titled 'The world is no bigger than a fried tomato omelette' ("世界再大,大不过一盘番茄炒蛋") shows how a mother helps her son to cook a home-made dish via mobile video while he is studying abroad. The viral campaign hit home for many exchange students.
Despite the fact that the dwellings of many people in present-day China lack space, privacy, or comfort, it does not necessarily mean that those living in these houses are dissatisfied. An interesting study by Li Tao et al (2014) on residential satisfaction of migrant workers in China found that kinship, family, friendship, and mobility, all play a significant role in how people feel about how they live. Additionally, instead of a focus on the sizes of their houses or the privacy they have, there is also a heightened focus on the low costs and transportation convenience of where one lives.
The fact that 'home' is an ever-changing and hot topic also becomes evident from the many posts on Chinese social media dedicated to this issue. As said, food is a recurring topic in these posts. On October 9, one Weibo netizen named Zhang Xizi (@张西子) wrote:
"What do you think is 'home'? For me, at one time, I felt that my house was the place I rented, but it was not my 'home'. If I was hungry, I would just order something, and I hardly touched my stove at all. But then I started feeling that although I rent my home, it is still my life. Home should be a place with character. And then I started to enjoy cooking, especially when other people enjoy the food with me, is when I feel happy. So feel welcome to come to my home."
Another Weibo user nicknamed 'I love rabbits' (@我爱兔子) writes:
"What is home? It's a person's most private space. What is happiness? It is the warmth one feels with every dish at the dining table after returning home."
A person named Sofo concludes: "What home is? If the people I love are there, then even a tent on the beach could be my home."
Interested to read more relating to this topic?
* Viral Merchants Bank Commercial Hits Close to Home for Chinese Students Abroad
* Chinese Ghost Cities Coming to Life
* Chinese Media Ascribe 'Traveling Frog' Game Hype to China's Low Birth Rates
* "I Am Fan Yusu" – Beijing Migrant Worker's Writing Takes Chinese Internet by Storm
Find the IKEA Life at Home report here.
By Manya Koetse
Follow @whatsonweibo
* Note that not all of the market specific results have been publicly issued by IKEA. What's on Weibo author has access to the market-specific results. Please email us if you have further questions about this data and the report's findings or contact IKEA.
* The report says that "36% of renters look to other physical spaces or even virtual environments for a sense of belonging"; for Chinese home-owners, this is 22%.
References
IKEA. 2018. Beyond Four Walls: Life at Home Report 2018. October. https://lifeathome.ikea.com/home/ [9.10.18].
Su, Xiaobo. 2014. "Tourism, Modernity and the Consumption of Home in China." Transactions of the Institute of British Geographers, 39(1): 50-61.
Tao, Li, Francis K.W. Wong, Eddie C.M. Hui. 2014. "Residential Satisfaction of Migrant Workers in China: A Case Study of Shenzhen." Habitat International 42:193–202
Xinhua. 2015. "China's floating population to hit 291 million in 2020: report." China Daily, Nov 12. http://www.chinadaily.com.cn/business/2015-11/12/content_22438127.htm [9.10.18].
Xinhua. 2018. "Urbanization rate of China's agricultural province exceeds 50 pct." Xinhua, March 5. http://www.xinhuanet.com/english/2018-03/05/c_137017957.htm [9.10.18].
Yang, Shangguan, Chunlan Wang and Mark Y. Wang.2014."Synergistic Evolution of Shanghai Urban Economic Development Transition and Social Spatial Structure." In Transforming Chinese Cities, Mark Y. Wang, Pookong Kee, and Jia Gao (eds). London: Routledge.
Zhao, Wei. 2015. "Home Beyond the House: The Meaning of Home for People Living in Yanxia Village, Zhejiang Province, China." Dissertation / Degree of Doctor of Philosophy in Architecture, Graduate College of the University of Illinois at Urbana-Champaign.
Spotted a mistake or want to add something? Please let us know in comments below or email us.
©2018 Whatsonweibo. All rights reserved. Do not reproduce our content without permission – you can contact us at info@whatsonweibo.com