China's Unsolved (Murder) Mysteries: 10 Most Notorious Cold Cases Still Discussed in China Today
Even if they happened 80 years ago, these unsolved murder cases still haunt Chinese netizens today.
Every country has mysterious missing-person or crime cases that will be engraved in the collective memory of people for decades – especially when they remain unsolved. These are ten notorious cases that are still discussed on Chinese social media and have become recurring stories in Chinese popular culture to this day.
The recent shocking murder on a Chinese stewardess during her ride home from the airport, using the Didi Chuxing car-hailing service, has been on top trending lists on Chinese social media this month.
Although the main suspect in the case, a Didi driver named Liu, was initially missing, police finally retrieved his body from a local river earlier this week. The man allegedly jumped into a river and drowned after killing the passenger.
It is a tragic murder that will be remembered as the 'Didi Murder' for years to come, just as many other criminal cases, many unsolved, are still being discussed by China media and netizens to this day.
It led to the compilation of this list by What's on Weibo on China's top ten unresolved (murder) mysteries ("中国十大悬案"), based on stories and lists from Weibo, message boards, and media reports.
● 10: The Murder of Pamela Werner
This is a case that, even after over 80 years, is still attracting much (online) attention both in China and abroad. Pamela Werner (帕梅拉•沃纳) was a 19-year-old British girl who was brutally murdered on her way home from a skating rink in Beijing in January 1937.
Pamela Werner was the adopted daughter of author and former British consul of Fuzhou, Edward Werner; her adoptive mother had previously died. She was raised in Beijing, and in the winter of 1937, she had returned from her Grammar School in Tianjin.
On January 7th, Pamela was going out to have tea with a friend and afterward cycled to the French skating rink. She left the rink around 7.30 at night, when it was already very dark, and did not return home. The following day, her body was found in a ditch at what was then called the Fox Tower.
Pamela was not just found murdered – she was also found to have been sexually violated and was left seriously disfigured and mutilated. Shockingly, her body was found without the heart, which had been taken from the severed body.
Besides the brutality of the murder, there are many other reasons why Werner's case has become so well-known. Such a horrific murder of a British girl in China was unheard of, and the setting of a pre-communist Beijing in a China that was on the verge of the outbreak of the Second Sino-Japanese War made her case all the more intriguing to many – especially because investigations of the case offer a glimpse into the 1930s foreign community of old Peking.
Although Pamela's father was obsessed with the investigation into his daughter's murder, the case was never solved. Among the rumored suspects were some eccentric expats, vengeful Japanese soldiers, and even senior diplomats from the British embassy.
In 2011, Paul French published the book Midnight in Peking: How the Murder of a Young Englishwoman Haunted the Last Days of Old China
, which sparked a new wave of interest in the case.
The newest work on the Pamela Werner mystery is that of retired police officer G.D. Sheppard, Life & Death In Old Peking: The Murder of Pamela Werner
, which contains new research material (will appear under new publisher somewhere this year).
● 9: The Dushanzi Missing Car Case
On October 20 of 1996, two young men from Dushanzi (独山子) in Xinjiang province named Guo Nonggeng (郭农耕) and Wang Changrui (王昌瑞) (both Han Chinese) disappeared without a trace after they had embarked on a journey to Urumqi.
The men were heading to Urumqi to join a second-hand car market. They were never seen again.
Despite extensive police research and monetary rewards for anyone providing insights into the case, the case was never solved. What has been especially puzzling to officials investigating the case is that not just the two men were lost without a trace, but also that their car – a grey Volkswagen Santana – was never found.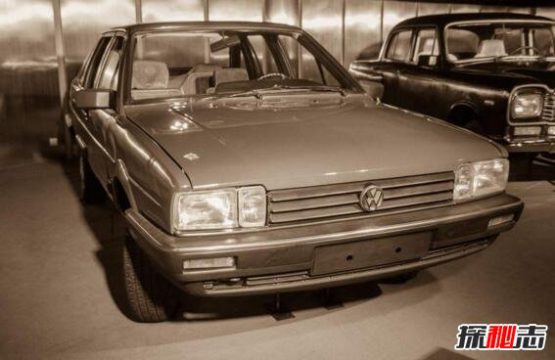 The men were both in their early twenties at the time of disappearance. The parents of the two men are still looking for them, and Chinese media occasionally still report on the case – although there have been no developments.
● 8: Scientist Peng Jiamu's Lop Nor Disappearance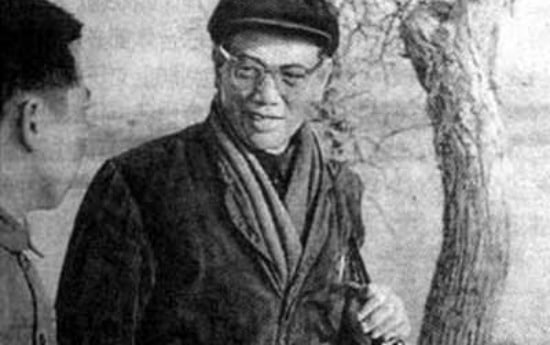 The case of Peng Jiamu (彭加木) is a famous one, which has been elaborately written about both in Chinese as in English-language sources.
Peng Jiamu was a renowned scientist and explorer. Born in Guangdong Province in 1925, he was a biochemist graduate who subsequently worked at the Shanghai Institute of Biochemistry and Cell Biology, and who joined several scientific expeditions to Xinjiang since 1956.
During one of these missions in 1980 to the Xinjiang Lop Nur (罗布泊) desert, the so-called "Wandering Lake," the 55-year-old Peng was the leader of a research team of 11 scientists. He vanished from his camp in the early afternoon of June 17, after leaving a note saying he was going eastward to find water as he and his team were out of water and fuel. They had already asked for rescues via telegram, which would arrive the following day.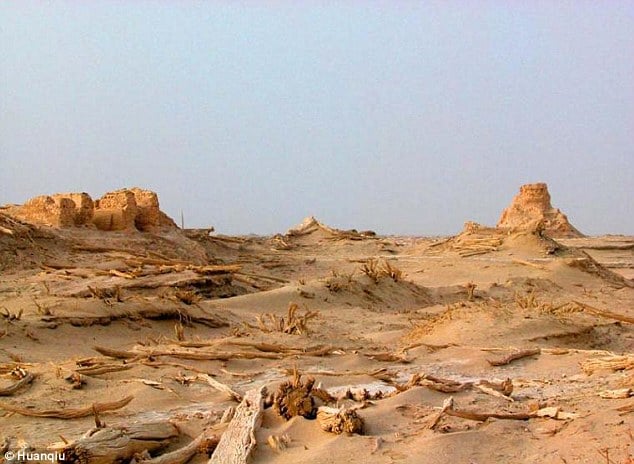 Lop Nor is a landscape of shifting sand dunes and a largely dried-up basin where the Tarim Lake once was, which covered more than 10,000 km2 in the Tarim Basin. It is known as a dangerous area for its strong winds, dry weather, hot temperatures during the day and extremely low temperatures during the night.
On the 24th of June, the CCP Radio issued a broadcast announcing the disappearance of the famous scientist. Despite large-scale rescue operations involving helicopters and jeeps, Peng was not found again.
His disappearance captured the imagination of so many because Peng was a well-experienced researcher and explorer familiar with the area. Some have linked his case to supernatural events, even suggesting the scientist was abducted by aliens. Other theories include Peng being murdered by fellow scientists, or him defecting to the Soviet Union.
● 7: The Hong'an County December Murders
This well-known case involves the brutal slaughter of eight people on December 26 of 2007 at a factory in Shangxinji Town, Hong'an County, in Hubei Province. It is known as the most horrific murder case of Hubei.
The mass homicide was discovered by police after receiving multiple calls in the early morning of December 27. They found that one of those murdered was Wang Shishu (汪世书, 56), a man who ran the lime factory in Hong'an County. The other victims were his wife Chen Xiaorun (54), his cousin's family, and three factory workers. Four of the victims were over the age of 60, the youngest was only 9 years old.
According to Shanghai Daily, six of the victims were found dead in a bedroom with their bedding untouched, indicating they were killed before falling asleep.
Wang Shishu's wife was found lying in a pool of blood near the factory gate with a slashed throat, while the body of Wu Xiaofa, his cousin-in-law, was found in a ditch beside a road near the factory.
Despite that the police offered a 50,000 yuan (±US$7900) for anyone who could provide more information about the killer, the case has not been solved to this day.
All that is known, is that Wang Shishu had money stolen from him (15,000 yuan or US$±2370 in cash) six weeks before the murders and that the attacker wore a pair of EU-size 40 leather shoes.
● 6: The Beijing Passion Nightclub Murder
Passion Nightclub, also known as Heaven on Earth (天上人间 Tianshang Renjian), was one of Beijing's most notorious clubs, known for its sexy "66 pink ladies" waitresses or 'hostesses', who were all tall, elegant, and well-educated. According to Asia Times, it was also known as Beijing's most exclusive men's club.
One of the club's many ladies was the beautiful Liang Hailing (梁海玲), who was known as the "No.1 courtesan in Beijing" (花魁). The woman, from Hebei province, was known to be extremely charming, fair-skinned and 172 cm tall with a weight of 45 kilograms. She started working for the club in 1996 and stayed on as the best-paid lady of the club until her death in 2005 – at the height of the club's success.
The Passion Nightclub attracted rich and powerful men, influential people, who would spend a lot of money there. Renting a private room at the Passion would cost up to 5,000 yuan (±US$790), with clients spending 20,000-30,000 yuan (±US$3160-4740) per night.
In this People's Daily editorial, it says that one time during the 1990s, the police had to be called for a dispute that got out of hand at the club which involved a bureau chief of the Ministry of Public Security – indicating that higher level officials also frequented the club.
Liang was killed in her own home on November 13, 2005, supposedly through strangulation. After Liang's death, police investigating her house found that not only did she have millions of yuan saved at her home, but that she also had the personal contact details of many provincial and ministerial officials, who apparently maintained close ties with her.
The names of the men who maintained close relations with Liang were never revealed by the police, and the murder case remains unsolved to this day.
The Passion Nightclub was raided by police in May of 2010, when 118 night club girls were arrested and the club was (temporarily) closed for offences involving prostitution. According to this news article from April of 2018, the Passion is currently still open but is nothing more but a KTV box now.
The case of Liang Hailing's murder is still a hot topic of speculation on Chinese social media and in the media, with many people saying she was murdered by one or more of her own 'lovers,' who paid her a monthly fee for her services, and that Liang knew too much about people who were too influential.
Go to next page to continue reading.
What Are Weibo's "Super Topics"?
Explaining Weibo's "Super Topics"
What are Weibo's "Super Topics" (超级话题) and what makes them different from normal hashtags?
Over the past year, Weibo's so-called "Super Topics" (超级话题) have become more popular on the social media platform as online spaces for people to connect and share information.
Weibo's "super topic" function has been around since 2016. The function allows Weibo users to create and join interest-based content community pages that are online groups separated from the main Weibo space. One could perhaps compare these Weibo Super Groups to 'mega-threads' or 'subreddits' on Reddit.
These are the most important things to know about Weibo's Super Topics:
#1 A Super Topic is Not the Same as a Hashtag
Similar to Twitter, hashtags make it possible for Weibo users to tag a topic they are addressing in their post so that their content pops up whenever other people search for that hashtag.
Different from Twitter, Weibo hashtags also have their own page where the hashtag is displayed on top, displaying how many people have viewed the hashtag, how many comments the hashtag is tagged in, and allowing users to share the hashtag page with others.
A Super Topic goes beyond the hashtag. It basically is a community account where all sort of information is shared and organized. People can 'follow' (关注) a Super Topic and can also 'sign in' (签到).
On the main page of every Super Topic page, the main subject or purpose of the super topic is briefly explained, and the number of views, followers, and posts are displayed.
A super topic-page can be created by any Weibo user and can have up to three major hosts, and ten sub-hosts. The main host(s) can decide which content will be featured as essential, they can place sticky notes, and post links to suggested topics.
#2 A Super Topic Is a Way to Organize Content
Super Topic pages allow hosts to organize relevant content in the way they want. Besides the comment area, the page consists of multiple tabs.
A tab right underneath the main featured information on the page, for example, shows the "sticky posts" (置顶帖) that the host(s) of the page have placed there, linking to relevant information or trending hashtag pages. Below the sticky notes, all the posts posted in the Super Topic community are displayed.
One of the most important tabs within the Super Topic page is called "essential content" (精花), which only shows the content that is manually selected by the host(s). This is often where opinion pieces, articles, official news, or photos, etc. are collected and separated from all the other posts.
Another tab is the "Hall of Fame" (名人堂), which mainly functions as a reference page. It features links to the personal Weibo pages of the super topic page host(s), links to the Weibo pages of top contributors, and shows a list of the biggest fans of the Super Topic. Who the biggest fan of the page is, is decided by the number of consecutive days a person has "checked-in" on the page.
#3 Super Topics Are a Place for Fans to Gather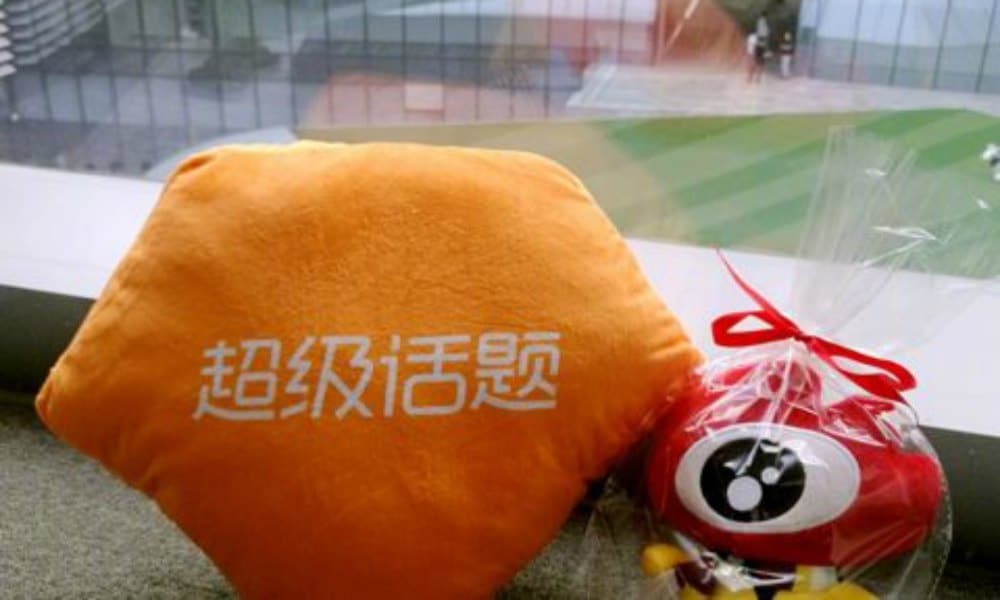 Although a Super Topic could basically be about anything, from cities to products or hobbies, Super Topics are often created for Chinese celebrities, video games, football clubs, or TV dramas.
Through Super Topic pages, a sense of community can be created. People can be ranked for being the most contributive or for checking in daily, and comment on each other's posts, making it a home base for many fan clubs across China.
The host(s) can also help somebody's page (e.g. a celebrity account) grow by proposing them to others within the group.
Super Groups are ranked on Weibo based on their popularity. This also gives fans more reason to stay active in the group, making their Super Topic top ranking within their specific category (TV drama, food, photography, sports, games, etc).
What makes the Super Topic group more 'private' than the common Weibo area, is that people posting within the Super Topic can decide whether or not they also want their comment shared on their own Weibo page or not. If they choose not to, their comments or posts will only be visible within the Super Topic community.
By Manya Koetse & Gabi Verberg, with contributions from Boyu Xiao
Spotted a mistake or want to add something? Please let us know in comments below or email us.
©2019 Whatsonweibo. All rights reserved. Do not reproduce our content without permission – you can contact us at info@whatsonweibo.com
Why Trump Has Two Different Names in Chinese
Why does 'Trump' have multiple names in Chinese?
First published , updated version published March 7, 2019
It is confusing even for Chinese netizens and journalists: why does Donald Trump have multiple names in Chinese? And which is the right one to use? What's on Weibo explains.
Donald Trump has two most commonly used different names in Chinese. In Mandarin*, they are Tèlǎngpǔ (特朗普) and Chuānpǔ (川普). Both names have been used by Chinese mainstream media and netizens for years.
*(Due to the scope of this article, we'll just use the Mandarin pinyin here.)
In the Chinese translation of Donald Trump's autobiography The Art of the Deal (1987), the 'Tèlǎngpǔ' transliteration is used, whereas the translation of the George Ross book Trump-Style Negotiations (2008) uses 'Chuānpǔ' as the Chinese name for Trump.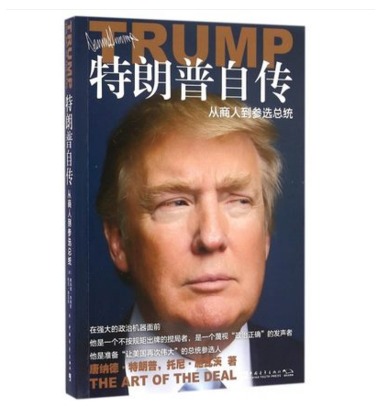 Considering that Trump is making headlines every day, more people are wondering why Trump has two Chinese names, and which one is the correct name to use. There are even discussions about the topic on Chinese social media.
Why are foreign names translated?
Why are non-Chinese names actually translated into Chinese at all? With English and Chinese being such vastly different languages with entirely different phonetics and script, the majority of Chinese people will find it hard to pronounce a foreign name that is written in English.
Writing foreign names or terms in Chinese script has a long history and practical reasons which won't be further elaborated on here. At present, aside from being standardized, it does not just help Chinese speakers to pronounce these words, it also makes it easier to remember them. Most Chinese names usually consist of two or three characters; the first character is the surname, and the last character(s) is the given name.
Translating a name to better adapt to the culture in which it is used does not only happen with English names in China; you often see the same happening with Chinese names in foreign countries.
In that case, the first character (surname) is moved to the back, and the given name changed into an English one. Alibaba's Ma Yun, for example, has become globally known as 'Jack Ma.' Film star Zhao Wei is called 'Vicky Zhao', Tencent's Ma Huateng is known as 'Pony Ma,' and the popular actress Lin Yun is called 'Jelly Lin.'
The right way to translate a foreign name in Chinese
There are multiple ways to translate a foreign name to Chinese. Most commonly, a name is translated into Chinese characters that are phonetically similar to the original name, without necessarily being very meaningful. The transliteration of 'Hillary' (Clinton), for example, is 'Xīlālǐ' (希拉里). 'Bush' is translated as 'Bùshí' (布什).
Another option is to choose a name purely based on meaning rather than phonetics. One example is Elvis Presley, who is called 'Cat King' (Māo Wáng 猫王) in Chinese, which stays close to his nickname "The Hillbilly Cat."
The best option when translating a foreign name into Chinese, however, is to make sure it stays close to its original pronunciation while also using elegant characters. In other words; it is nice when a name's translation makes sense both phonetically and semantically. Marilyn Monroe's last name in Chinese is Mènglù (梦露), for example, which sounds like 'Monroe' and has the characters for 'Dream Dew' – a perfect transliteration for such a dreamy actress.
Even when the characters used for a foreign name in Chinese are not necessarily intended to convey a certain meaning, it is important that they do not have any negative connotations. Nobody wants a character in their name associated with divorce, disease or death – it is believed to bring bad luck.
Another thing is that it is considered helpful for foreign names in Chinese is to maintain a 'foreign flavor' to it, to make it clear that the name is actually a transliteration. To give an example raised in this Nikkei article: President Reagan's name is generally translated as Lǐgēn 里根 in Chinese – the characters being somewhat uncommon for a Chinese name.
The same name could also be written with the characters 李根, very common for a Chinese name, but then it would be difficult to know whether a media report is talking about Reagan the President or just a local Chinese person by the same name. Transliterations of foreign names, therefore, are often easily recognizable as foreign names on purpose.
Trump, Tèlǎngpǔ, and Chuānpǔ
In the case of Trump, his Chinese names are mainly chosen for phonetic reasons, with different sources using different characters. Part of the challenge in deciding the right Chinese translation for his name, is the fact that Chinese does not have consonant cluster 'tr' as one sound.
The Chinese-language Nikkei newspaper dedicated an op-ed written by Chinese scholar Ke Long (柯隆) to the matter, who argues that although it may all seem trivial, it is actually quite confusing and unpractical for president Trump to have more than one name in Chinese.
The Chinese media in Taiwan, Hong Kong, and most overseas Chinese-language media, refer to Trump as 'Chuānpǔ' (川普).* According to the World Journal, the biggest Chinese-language newspaper in the US, it is the only proper way to translate this name, yet most Chinese state media and Chinese-language UK media (such as BBC) all use 'Tèlǎngpǔ.'
* (The Chinese version of The New York Times 纽约时报中文版 is an exception, as 'Tèlǎngpǔ' 特朗普 is generally also used in this publication.)
Author Ke Long explains that Chinese translations of foreign names try to stay as close as possible to the pronunciation of a name in its original language. This is why the name of the city 'Paris' is pronounced 'Bālí' (巴黎) in Mandarin Chinese, staying close to the French pronunciation, and 'Amsterdam' being 'Āmǔsītèdān' (阿姆斯特丹), which follows the city's Dutch pronunciation.
If the British would pronounce 'Trump' as 'te-lan-pu,' then it would thus perhaps be more understandable why media such as the BBC would write Tèlǎngpǔ. But they don't pronounce it like that, Ke Long argues, saying that the use of 'Tèlǎngpǔ' thus does not make sense, and is actually closer to the Japanese way of writing Trump's name ('トランプ': to-ra-n-pu).
More so, the author writes, it does not make sense for Chinese media to take over the British transliteration of the Trump name. Considering Trump is American, Chinese media should follow the translations made by American media. He also notes that if it would be about the Prime Minister of Britain, the Chinese transliteration should follow the one used by the media in the UK.
Although the Nikkei author seems to advocate for a singular use of 'Chuānpǔ' by all media, no Chinese media are necessarily 'wrong' in their transliteration of the name Trump. The 'Tèlǎngpǔ' 特朗普 translation follows the example of outlets such as the BBC, while Chuānpǔ 川普 follows that of other media.
Some Chinese bloggers argue that Chuānpǔ 川普 is the best way to write Trump's name, because the first character, that actually means 'river,' is commonly used in Chinese, making the name sound more 'natural' and easy to pronounce than 'Tèlǎngpǔ.' Moreover, they argue that the Mandarin 'chuan' sound is more appropriate to convey the pronunciation of 'tr' than the 'te-lang' way.
In the end, the reason why Trump has two names most commonly used in Chinese is just a matter of media, with various mainstream outlets adopting different names since Trump first made headlines, and without there being any clear consensus on which Chinese name to use across all these different Chinese-language media platforms around the world.
Chuángpù and Chuángpò?
On Chinese social media, President Trump even has more than two names. There are also netizens referring to him as 床鋪, 闯破 or 床破 (Chuángpù/Chuángpò); these are all transliterations that contain strange or negative characters, making the name unrefined and harsh-sounding on purpose to make the name 'Trump' look and sound bad.
Although there have been online discussions on the right transliteration for the name Trump, it is unlikely that there will be one official Chinese name for the US President in the near future. Xinhua News, China's official state-run press agency, has consistently been using Tèlǎngpǔ 特朗普 for years, and will probably continue to use it.
Many netizens simply use both versions of his name in one post to avoid confusion, and some news reports have even started using both names in its headlines (image below).
Despite the somewhat confusing situation at hand, there are also those who do not seem to mind at all. "Who cares if it is Tèlǎngpǔ or Chuānpǔ anyway?" one netizen says: "In this day and age, we all know who it is we are talking about."
– By Manya Koetse
Follow on Twitter or Like on Facebook
This article first appeared in 2017 and has been republished with various corrections:
– The first version did not properly convey the argument made by author Ke Long in his Nikkei piece, which is more clearly laid out in this version.
– This version has added some extra information coming from sources after 2017.
Spotted a mistake or want to add something? Please email us.
©2019 Whatsonweibo. All rights reserved. Do not reproduce our content without permission – you can contact us at info@whatsonweibo.com