Chinese PhD Student Goes Missing in London (Updated)
The 36-year-old female PhD student Yan has been missing for 10 days.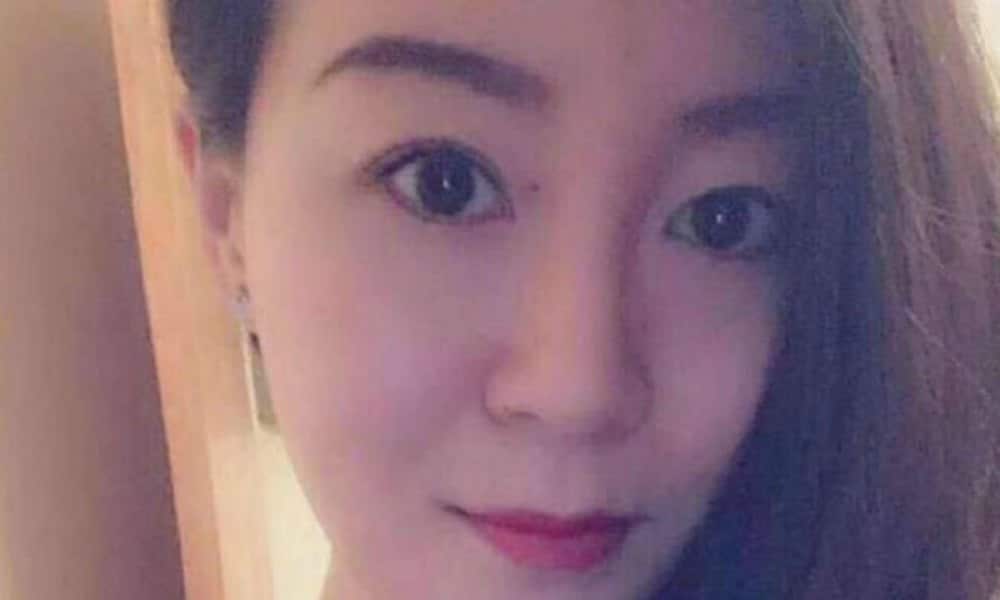 A 36-year-old woman from Shenyang, China, who is a PhD student at London's King's College, has been missing for ten days. Her mother is reaching out for help on Weibo.
This article has been updated to include new information since its initial posting. Police believe they have now found the body of Yan Sihong (see information at end of this article).
A Chinese female exchange student from Shenyang, studying at King's College in London, has been reported missing earlier this week. On Tuesday, the missing person case became one of the most-searched topics on Sina Weibo.
The woman's family turned to the Chinese Embassy in the United Kingdom on Monday after they were unable to reach her since February 17. She was reportedly also last seen on that day.
On February 27, various Chinese news sources reported about the missing student, whose name is Yan Sihong (闫思宏, 1982). Yan is affiliated to the Lau China Institute, a multi-disciplinary centre for the study of all aspects of China which is part of the London King's College.
London police are currently investigating the case. The Chinese Embassy in the UK, which posted a notice about Yan on their official website, is closely following the issue.
The news received a lot of attention on Chinese social media on Tuesday, as official state media such as CCTV, Global Times and People's Daily shared it through their official Weibo channels. The Chinese Ministry of Public Security also posted the missing person case on Weibo.
Yan's mother reached out for help on Weibo on Tuesday. In a blog post, the worried mother explains that Yan Sihong started her studies in the UK in September of 2016 and has always been in close touch with her family. They were not able to reach her again after their last Wechat conversation over Chinese New Year on the night of February 15 to February 16. "We have no idea what happened to her since," the mother writes.
Media outlet Chinese Weekly (@华闻周刊) wrote on Weibo that Yan may have fallen victim to kidnapping, although few other sources currently confirm if there is any truth to these speculations.
The Weibo account of the independent media source for overseas Chinese called 'This is Great Britain' (@这才是英国) does say that there are leads in this case signalling a kidnapping, which potentially includes a second person by the name of Rong Luqi (容露琦) – another student allegedly affiliated to the Faculty of Science and Engineering (not confirmed by other sources). The Weibo account posted screenshots of a WeChat conversation in which a person calls for help, saying they are being abducted. (Read more about this case here).
As more Chinese are studying abroad, news about Chinese students going missing in foreign countries is more often making headlines. The disappearance of Michelle Leung in Australia, which later turned out to be a homicide case, also became a trending topic on Weibo in 2016. The disappearance of Yingying Zhang in Illinois also made headlines last year.
"I hope she is okay," many Weibo netizens wrote about Yan, also expressing their hope that other Chinese students abroad take care of their safety. In response to the news, the Communist Youth League posted some information sheets on Weibo containing information for Chinese studying abroad, including warnings on getting intoxicated and leaving one's drink unattended. The sheets also warn student not to go out alone late at night.
At time of writing, no UK news websites, nor the King's College website, has yet mentioned anything about Yan's missing.
Chinese official media and the embassy are calling on people who know more about Yan's whereabouts to contact the local police in the UK.

UPDATE Wednesday 12:05 pm (London time): London police have issued a statement that officers investigating the disappearance of Yan have found a woman deceased at an address in Westminster. She is believed to be Yan Sihong. The death is being treated as non-suspicious. The family has been informed.
By Manya Koetse
Follow @whatsonweibo
Spotted a mistake or want to add something? Please let us know in comments below or email us.
©2018 Whatsonweibo. All rights reserved. Do not reproduce our content without permission – you can contact us at info@whatsonweibo.com.
CCTV Reporter Taken Away by Police after Screaming & Slapping at UK Conference on Hong Kong Autonomy
CCTV and the Chinese embassy condemn how the Chinese journalist was treated.
A video in which a female CCTV reporter is seen screaming and lashing out at a pro-Hong Kong democracy event during the annual Conservative Party Conference in Birmingham, has triggered controversy on social media. A spokesperson of the Chinese embassy has since condemned the UK Conservative Party for its "interference in Hong Kong's internal affairs."
Video footage of a CCTV reporter shouting and refusing to leave during a Birmingham conference on Hong Kong is making its rounds on Twitter and Weibo today (For the 2.00 minute Weibo video check here).
The incident occurred on Sunday, September 30, during a Hong Kong-focused event of the annual Conservative Party Conference. The fringe event was themed around "the erosion of freedom, the rule of law and autonomy in Hong Kong."
Hong Kong Free Press (HKFP) reports that Enoch Lieu, a Hong Kong-born British graduate from Keele University, was slapped in the face twice by the female reporter while volunteering at the event in Birmingham.
On his Twitter account, Lieu (@enochcafe) writes that the event was focused on "China's continued suppression of Hong Kong, human rights, and China's breach of the Joint-Deceleration," and that the female journalist shouted from her seat, accusing people in the panel of "trying to separate China," saying they were "puppets" and "fake Chinese."
Lieu says the woman had a press pass, and that he later learned she works for the Chinese state broadcaster CCTV.
When Lieu, as he writes, told the woman she was no longer welcome at the conference and tried to escort her out, she allegedly turned violent and slapped Lieu in the face. When other people intervened and tried to get her to leave, she allegedly continued shouting and slapped Lieu again.
The woman was eventually removed by police, HKFP reports.
"I love my country, and this CCTV journalist is great."
On Weibo, one post that included the video of the incident was reposted more than 500 times at time of writing (and is quickly attracting more attention).
Blogger 'HuanYa SYHP' (@寰亚SYHP) writes: "This CCTV reporter is great! At a conference on Hong Kong issues held by the Conservative Party in Birmingham, she slapped a 'Hong Kong independence poison fans' (港毒分子). At the conference hall, she criticized 'HK independence poison fans' saying: you are traitors, you are anti-Chinese. You want to separate Hong Kong from China, you are not Chinese, you are traitors."
The online slang term 'Gǎng dú fēnzǐ' ('港毒分子') literally means 'Hong Kong-poison-members' (or '[harmful] political elements') and is a derogatory term for those supporting Hong Kong independence. The characters for 'Hong Kong poison' (港毒 gǎngdú) have exactly the same pronunciation as those for 'Hong Kong independence' (港独 gǎngdú).
"Let's organize an event in Beijing to discuss Birmingham independence, too," some commenters jokingly say.
Author Xicheng Jiezi (@西城誡子), who has more than 800,000 fans on Weibo, wrote about the incident: "I love my country, and this CCTV journalist is great."
Although the journalist is praised by some on Weibo, there are also commenters that call her behaviour "shameless."
"The job of a journalist should be to do unbiased reporting of the news, and pay attention to their neutrality," an anonymous commenter wrote: "But this reporter deliberately put herself in the middle of the news, she is not a genuine journalist."
"Puzzling that the Chinese journalist should encounter obstruction in such a way."
On Monday, October 1st, CGTN (formerly CCTV International) published a response to the issue from a Chinese embassy's spokesperson, who was quoted as saying that "In a country that boasts freedom of speech, it is puzzling that the Chinese journalist should encounter obstruction in such a way," and that "The Human Rights Committee of UK Conservative Party should stop interfering in China's internal affairs and stop meddling in Hong Kong affairs."
The spokesperson further said that the organizer of the fringe event should apologize to the Chinese journalist.
Financial Times correspondent Ben Bland posted a response to the Chinese embassy's statement by human rights activist Benedict Rogers, who helped organise the Birmingham event, on Twitter (@benjaminbland):
State media outlet China Radio International published another article today that discloses the name of the reporter as the Europe correspondent Kong Linlin (孔琳琳). It further states that a CCTV spokesperson condemned the behavior of the people at the event towards their correspondent as "inacceptable." Just as the Chinese embassy, they demand an apology from the UK Conservative Party.
Kong Linlin describes herself as a Chinese TV journalist mainly focused on "Brexit UK" on her Twitter account. On Weibo, she has more than 60,000 followers on her account.
It is not the first time Kong's name comes up in an online controversy. In 2016, she accused a BBC correspondent John Sudworth of creating "fake news" and spreading "hate propaganda for BBC" on Twitter, as the blog China Change reported at the time.
By Manya Koetse
Follow @whatsonweibo
Editor's Note: for those interested in how Chinese foreign correspondents work we recommend this thoroughly researched and nuanced book by Pal Nyiri: Reporting for China – How Chinese Correspondents Work with the World.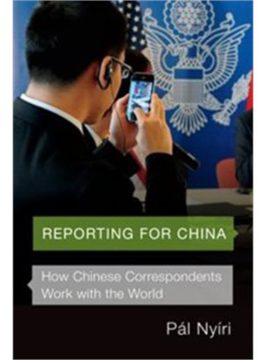 Spotted a mistake or want to add something? Please let us know in comments below or email us.
©2018 Whatsonweibo. All rights reserved. Do not reproduce our content without permission – you can contact us at info@whatsonweibo.com
Jia Zhangke Responds To Criticism From Global Times Editor Hu Xijin (Full Translation)
When the editor-in-chief of state tabloid Global Times gave Jia Zhangke's latest film a bad review on Weibo, the renowned director responded with a bad review of the bad review.
This week, an online quarrel between Global Times editor-in-chief Hu Xijin (胡锡进) and Chinese director Jia Zhangke (贾樟柯) drew much attention on Chinese social media.
The issue started when Hu Xijin criticized Jia Zhangke's latest film Ash Is Purest White (江湖儿女) on Weibo on September 24, calling the film "depressing" and "full of negative energy," and suggesting the film Dying to Survive is much better.
At SupChina, Jiayun Feng translated Hu's comments. Besides condemning the film for its negativity, Hu also wrote:
"Please don't place stinky tofu under our noses and force us to get used to that particular smell. I am aware that some people love to watch horror movies and negative energy can also attract audiences in a way like how opium gets people hooked. But I still hope filmmakers in China can study movies created by Hollywood and Bollywood and produce some movies with normal views about what's good and what's evil."
Adding:
"I know I can't blame others because I bought the [movie] ticket and no one forced me to watch it. But what I'm doing here is to caution my fans no to be deceived by the movie's title. It uses a gloomy style of filming to tell a banal story of how nice people don't get properly rewarded for good deeds. It's neither pleasant nor sad enough to bring you to tears. It only makes you frustrated and upset."
Hu's criticism was soon after deleted, but the screenshots already circulated online.
Ash Is Purest White, that was released in mainland China on September 21st, is a big box-office success and is Jia Zhangke's highest-grossing film yet. The film revolves around the tumultuous love story between gangster Bin (Fan Liao) and dancer Qiao (Tao Zhao).
Jia's responded to the harsh criticism in a lengthy Weibo post, that has since been shared more than 68,000 times, receiving over 128,000 likes and 30,500 comments.
Here is a full translation of Jia's Weibo post in response to Hu:
"Editor Hu Xijin:
I'm glad you went to watch 'Ash is Purest White'. And I'm sorry it made you feel "depressed" (堵心) during the Mid-autumn Festival. First, I wish you nothing but happiness. Regarding your opinions, I'll respond to them one by one below, comments/suggestions are of course welcome.
1. I also was moved by the movie 'Dying to Survive' (我不是药神). But, as Lu Xun (鲁迅) [famous Chinese writer] once said: "People's joy and sorrows are not connected" (人类的悲欢并不相通). I'm not sure you and I are similar in what makes us happy or sad. That also goes for our feelings on 'Ash is Purest White' – I'm quite confused about how we could be so far apart.
2. About the "negative energy" – I believe energy is built on the basis of telling the truth as much as possible. The truth is the most powerful form of positive energy. Not tolerating truth or facts will bring about negative energy. Seeing or hearing it all the time, but pretending you have not, gains no truth or facts. In the end, it'll lead to even greater negative energy. You should always be seeking truth from facts, don't you agree?
3. Speaking of horror films and their audiences; I've never directed any horror films myself, hence my experience in this area is limited. However, all audiences are equal, regardless of taste. As an atheist, you shouldn't really have any opinion regarding ghosts anyway, as you don't believe in them.
4. With regards to Hollywood and Bollywood; you're a 'complex China' (复杂的中国) reporter, but it would be better for you to further investigate 'complex foreign movies'! Your job is to report 'complex China', and I am interested in making films about 'complex characters.' You can't really be picky about your definition of "complex", now can you?
5. Regarding "normal views about what's good and what's evil" – what I don't really understand is: who should be the judge of what is normal and what is not?
6. About "stinky tofu" – you can certainly use 'fragrant' or 'stinky' as metaphors to comment on a movie. However, I disagree with your slandering of "stinky tofu." For many families in poverty, it is all they eat! I've had a lot myself, and for that I'm eternally grateful.
7. Regarding the fact that you "bought the ticket yourself," great! I'm a big supporter of the 8 provisions [rules stipulated by Chinese government on frugality within Party/government]. We don't give free tickets to chief editors of government media!
8. About "letting your fans know" – I think it's great of you to always have your fans in mind. But your fans might not be exactly the same as you in thinking that a movie is good or bad, in considering stinky tofu edible or not. There are many different colors in this world, if something is not black doesn't mean it's white.
9. About the movie using a "gloomy style" – were your eyes built in Meituxiuxiu? [美图秀秀: Chinese photoshop app]. Things are beautiful because they are real. Accept diversity and this world will be more beautiful.
10. About "nice people not getting properly rewarded for their good deeds" – I also wish good things come to good people, but this world is full of strange circumstances, and no one can have full control over it. Things we can't control are also normal, we should accept that. I didn't know you believed in karma yourself.
11. About it being "a banal story": I've always been curious about strange stories, but would always do my best to understand the lives of ordinary people and this both inspires me and moves me.
12. With regards to you feeling "depressed" (堵得慌) – my apologies for not making you feel all warm and fuzzy during the Mid-autumn festival. I couldn't make you tear up, your feelings didn't get an outlet, instead, you felt "blocked and trapped." But 'feeling trapped' is actually a complicated sensation, a big emotional wave if you will. You've been numb for too long, 'feeling trapped' shows that you still have some emotions. Congratulations! The fact that you 'feel trapped' has raised my hopes for the complexities of China.
Happy Mid-autumn Festival! I wish you all the best."
Many netizens applauded Jia's reaction to the Global Times editor. One of the most popular comments was a wordplay on the two men's names, saying: "Director Jia is not fake ['jia' in Chinese] while Editor Hu is full of nonsense ['hu' in Chinese]. ("贾导不假,胡编真胡 Jiǎ dǎo bù jiǎ, hú biān zhēn hú")
"Perhaps Hu can tell me all the movies he dislikes," another commenter said: "Because I'd sure love to watch them."
At time of writing, the hashtag "Jia Zhangke sents response to Hu Xijin" (#贾樟柯发长文回应胡锡进#) received over 12,5 million views.
Hu dedicated another post to the issue on his Weibo account on Wednesday, saying he had written the bad review in the heat of the moment after watching the film, and that he had deleted it after calming down, never expecting it already went viral.
The editor wrote that he "fully accepted" everything Jia had written, and that he had learned his lesson and will be "more careful" in the future in posting his criticisms on Weibo.
"You have your right to criticize, and Jia has the right to refute it," a popular comment said.
Although many people support Jia's response to Hu, there are also those who are critical of it: "He's just creating a hype to sell more tickets at the box office."
Ash Is Purest White (Director's cut) will also be featured at the upcoming Busan Film Festival.
By Miranda Barnes and Manya Koetse
Follow @whatsonweibo
Spotted a mistake or want to add something? Please let us know in comments below or email us.
©2018 Whatsonweibo. All rights reserved. Do not reproduce our content without permission – you can contact us at info@whatsonweibo.com
.