Chinese State Media Launch 'Hold Your Mother's Hand' Campaign with Xi Jinping at Forefront
"Go back home often and hold your mother's hand, as Xi Jinping does too."
With the online 'hold your mother's hand' campaign, various Chinese state media stress the idea of 'homecoming' and the importance of family ties. President Xi Jinping is represented as the perfect 'family man' leader.
During the Lunar New Year Holiday, the 'coming home' theme is always an important one on Chinese social media. For many people, the Spring Festival is the only time of the year to reunite with their families, something which is annually highlighted by media and social media users.
This year, however, it seems that Chinese state media outlets such as People's Daily, China Daily, and CCTV have a special focus on the 'homecoming' theme. Besides subjects such as 'China's new era', the Belt & Road Initiative, and the 40th anniversary of China's Reform and Opening-up policy, the idea of people 'coming home' and being home in China was an important subject woven throughout the 2018 CCTV New Year Gala last Thursday.
The New Year Gala, that is China's biggest live televised event, is produced by the CCTV and is an important opportunity for Chinese authorities to propagate political ideas and concepts.
This time, the show featured a comical sketch about a Taiwanese couple in the PRC, which was literally called 'homecoming' (回家). A special part of the show featured the 'homecoming' of a 'national treasure' painting to the Palace Museum. A public service ad broadcasted during the show also stressed the idea that there is 'no place like home.'
But the 'homecoming' idea is also propagated beyond the Gala, as various online campaigns are now themed around 'homecoming' and family ties. One of them, featuring an image of Xi Jinping and his mother, was published by various official state media Weibo accounts.
"How long has it been since you spoke to your mum?"
On February 19, People's Daily started its "Hold Mother's Hand" (#牵妈妈的手#) social media campaign by posting a video about urban white-collar workers who are "too busy" to visit their mother.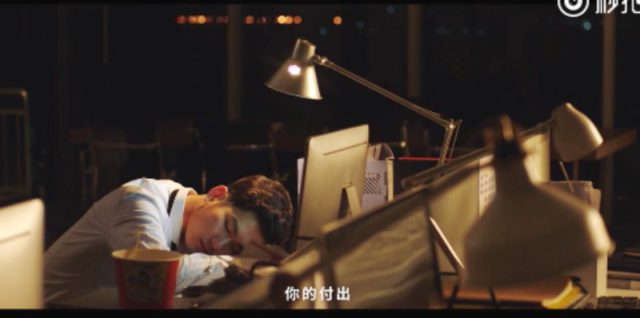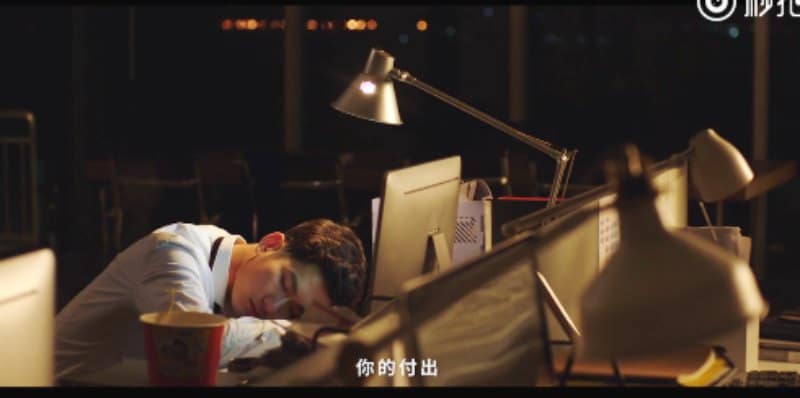 The video first shows images of people at working, going into meetings, and sleeping at their desk. The voiceover says: "You want a stable job. You want to succeed in life. Be acknowledged by others. You want to stay ahead of others, or at least, you don't wanna fall behind. You want a better future than the hard times in the present. You're busy, super busy. (..)"
The video then shifts to images of several older women, waiting by the phone, or sitting at the kitchen table. "How long has it been since you spoke to your mother about what's on your mind?" the voiceover asks: "How long has it been since you had a taste of your mother's cooking? Or since you went together on a walk? How long has it been since you held her hand?"
Then we see a woman at her desk, scrolling through her phone and looking at a picture of Xi Jinping walking hand in hand with his mother, with a Tang poem depicted beside it and read aloud by Xi ("慈母手中線,遊子身上衣"). The first part of the poem loosely translates as "The threads coming from a caring mother's hand, are in the clothes of a traveling son."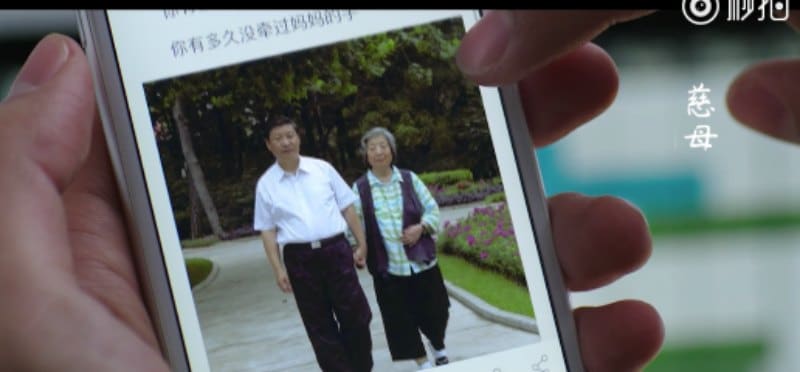 The smiles appear on people's faces when they pick up the phone to call their mother and then go to visit her. "Go home for Spring Festival. Give your mum a hug, give yourself some warmth," the final slogan says.
'Daddy Xi' as the "People's Leader"
The campaign video was promoted online through the "Hold Your Mum's Hand" hashtag #牵妈妈的手#, which had received 500 million views on Weibo by Monday night.
The photo of President Xi Jinping holding the hand of his mother, Qi Xin, was used in the campaign 'profile' photo. This image reiterates the idea of Xi as the 'People's Leader' ("人民领袖"), an idea that was recently also propagated through another video by People's Daily and CCTV, as described by Sinocism editor-in-chief Bill Bishop in "The People's "Leader" Xi Jinping Gets A New Propaganda Title."
New York Times reporter Chris Buckley (@ChuBailiang) noted that the new propaganda about Xi Jinping promotes the term "family-state realm" (家国天下), with Xi as the "father of the nation."
The new CCTV propaganda about Xi Jinping is interesting not only because it hints that he may come from another planet, but also because it promotes the term "family-state realm" (家国天下) with Xi as the father of the nation. https://t.co/fQR5UfdrSC pic.twitter.com/ie6Sqb4aFZ

— Chris Buckley 储百亮 (@ChuBailiang) 18 februari 2018
President Xi Jinping is also nicknamed "Xi Dada" or "Big Daddy Xi" because of his approachable and friendly image (although that moniker was banned from Chinese media in 2016).
Strong nation built on strong family ties
It is not the first time that 'homecoming' and taking care of one's parents is an important subject in state media propaganda; not just for the sake of promoting the image of China as a strong nation built on strong family ties, but also to actually encourage children to look after their parents.
China faces an aging population, and because of the One-Child Policy and the huge migration from rural to urban areas, there is a problem in providing sufficient care for China's senior citizens. It is one of the reasons why children are spurred to visit their parents often – it was even stipulated in a 2013 law.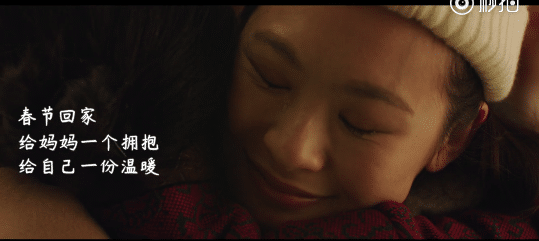 "Now People's Daily is also encouraging us to show filial piety," one commenter wrote.
But there are also people who were seemingly affected by the campaign: "My mum is the best mother in the world. She's invested so much in me. Now I feel so guilty," one netizen said.
"I'm happy I could go home and see my parent's this Chinese New Year," another person commented below the video: "Their hair has turned white, but we get along better now – our bond is stronger than before."
There are also commenters, however, who have different – more practical -concerns on the issue: "My mum doesn't like holding my hand. She thinks it's too mushy and says it feels like she's holding a rat."
By Manya Koetse
Follow @whatsonweibo
Spotted a mistake or want to add something? Please let us know in comments below or email us.
©2018 Whatsonweibo. All rights reserved. Do not reproduce our content without permission – you can contact us at info@whatsonweibo.com.
The Day After the "3•21" Devastating Yancheng Explosion: 47 Dead, 640 Injured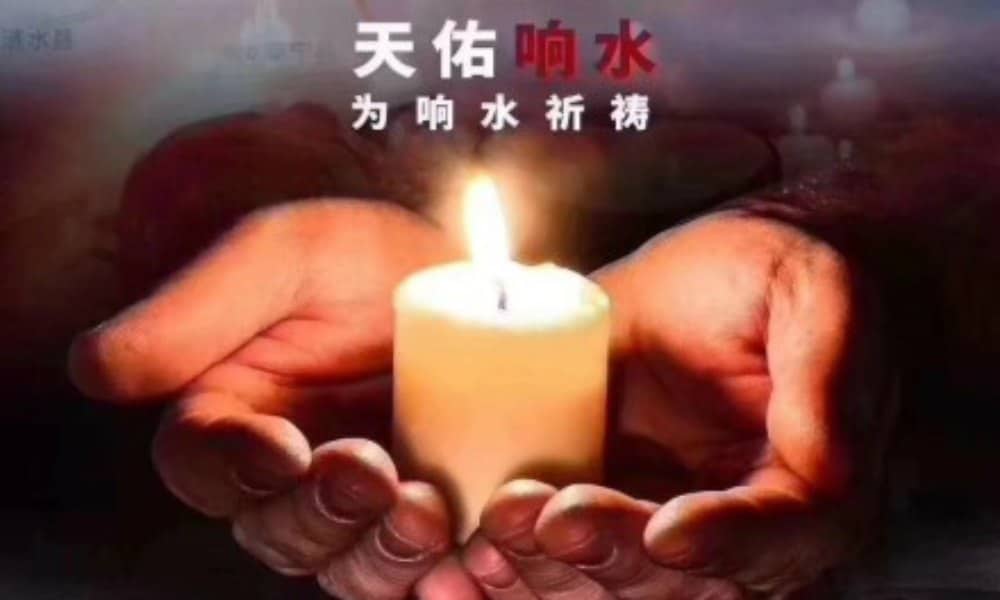 Last updated
The enormous explosion at a chemical plant in Jiangsu's Yancheng on March 21st has sent shockwaves through the country. While state media are focusing on the efforts of rescue workers, Chinese social media users are mourning the lives lost and are searching for those still missing.
One day after a devastating explosion occurred at a chemical plant in Yancheng city in Jiangsu, at the Xiangshui Eco-chemical Industrial Zone, the number of confirmed casualties and injured has now gone up to 47 dead, 90 critically injured, with around 640 requiring hospital treatment (issued Friday 19.00 local time).
The explosion happened on Thursday around 14.48 local time at the Jiangsu Tianjiayi Chemical Plant (天嘉宜化工厂). Images and videos of the explosion and its aftermath quickly spread on Weibo and other social media, showing the huge impact of the blast.
Footage showed shattered windows from buildings in the area and injured persons lying on the streets. Other videos showed children crying and blood on the pavements. There are residential areas and at least seven schools located in the vicinity of the chemical plant, leading to injuries among residents and students due to glass that was allegedly "flying around."
Footage published by WeMedia show the impact of the Jiangsu Yancheng chemical plant explosion that occurred around 14.00 local time – https://t.co/pXM7Eg6Jf6 pic.twitter.com/LEL36M30z5

— Manya Koetse (@manyapan) 21 maart 2019
It is reported that there are residential areas and 7 schools in the vicinity of where the Yancheng explosion happened, people have been injured because of glass that was "flying around," eyewitnesses said. pic.twitter.com/LYYNQgwLl4

— Manya Koetse (@manyapan) 21 maart 2019
According to official sources on Weibo, a total of 930 firefighters worked side by side to control the fire.
The hashtag "Lining Up to Donate Blood in Xiangshui" (#响水市民自发排队献血#) also attracted some attention on Weibo, with state media reporting that dozens of local residents have donated blood to help the injured. On Thursday night, there were long lines at a local mobile blood donation bus.
What is quite clear from the Chinese media reports on the incident and the social media posts coming from official (authorities) accounts, is that there is an emphasis on the number of people who are helping out, rather than a focus on the number of people that were killed: there are at least 930 firefighters, 192 fire trucks, 9 heavy construction machinery, 200 police officers, 88 people rescued, 3500 medical staff, 200 people donating blood, etc. – the number of people joining forces to provide assistance in the area is overwhelming.
A man is rescued from the site of the devastating Yancheng explosion, and firefighters give him a phone to call home to let them know he's come out alive. He's visibly emotional and shocked, yet the conversation seems so casual: "I was out of battery", "Where are you going?".. pic.twitter.com/f4RBU33AbN

— Manya Koetse (@manyapan) 22 maart 2019
Meanwhile, there are desperate family members who are turning to social media in search of loved ones, posting their photos and asking people if they know anything about their whereabouts since the explosion.
While dozens of Weibo users are airing their grievances on what happened, there are also more personal stories coming out. The wife of the local factory worker Jiang is devastated; her husband of four years, father of one son, celebrated his 30th birthday on Thursday. She received a message from her husband twenty minutes before the explosion occurred. He was one of the many people who lost their lives.
On Thursday, Chinese netizens complained that their posts about the Yancheng explosion were being taken offline, suggesting that information flows relating to the incident are being strictly controlled. "This is just too big to conceal," one commenter said.
This is not the first time such an explosion makes headlines in China. In 2015, an enormous explosion at a petrol storage station in Tianjin killed 173 people and caused hundreds of people to be injured. Two years ago, an explosion at a Shandong petrochemical plant left 13 people dead.
By Manya Koetse 
Spotted a mistake or want to add something? Please email us.
©2019 Whatsonweibo. All rights reserved. Do not reproduce our content without permission – you can contact us at info@whatsonweibo.com.
Chinese Netizens' Response to New Zealand Mosque Attacks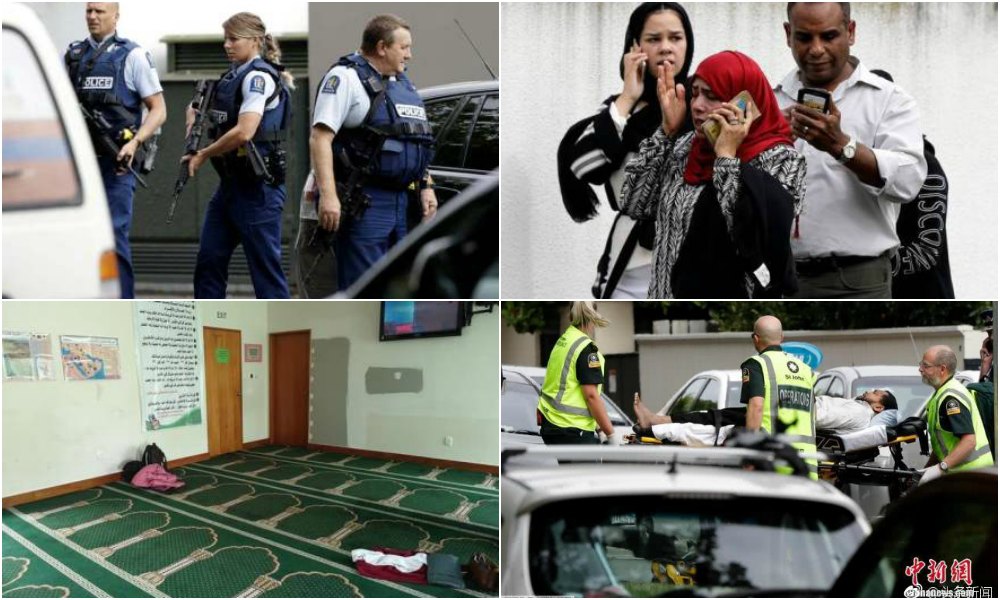 The shocking New Zealand mosque attack, killing at least 49 people, is making headlines worldwide. On Weibo, it is the top trending topic today. A short overview of some of the reactions on Chinese social media.
At least 49 people were killed and 20 wounded when an attacker opened fire at two mosques in Christchurch, New Zealand, on Friday. According to various media reports, one man in his late 20s had been arrested and charged with murder. Three other people, two men and one woman, have also been arrested in relation to the attack.
Footage of the brutal shootings, which was live-streamed by the gunman, has been making its rounds on social media. Although the videos are being taken down from Facebook and Twitter, people are still sharing the shocking images and footage on Weibo at time of writing.
The gunman, who has been named as the 28-year-old Brenton Tarrant, reportedly also posted a 70-page manifesto online expressing white supremacist views.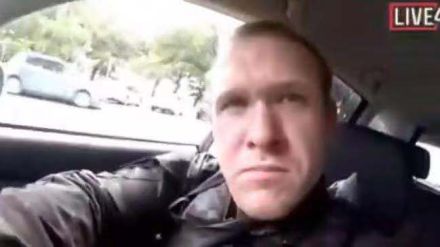 On Chinese social media platform Sina Weibo, the New Zealand mosque attack became a number one trending topic on Friday night, local time, with the hashtag "New Zealand Shootings" (#新西兰枪击案#) receiving at least 130 million views, and thousands of reactions.
"It takes the collaborate efforts of all people to work on a beautiful world, it just takes a few people to destroy it," one Weibo user wrote.
"Extremism is incredibly scary," others said. "I saw the livestreaming video and it's too cruel – like a massacre from a shooter video game." "I'm so shaken, I don't even want to think of the panic these people must have felt."
"I've seen the footage, and this is so horrible. It makes me want to cry. It's a massacre." Other commenters also write: "This is just so inhumane."
One aspect that especially attracted attention on Chinese social media is that, according to many people posting on Weibo and Wechat, the main suspect expressed in his manifesto that the nation he felt closest to in terms of his "political and social values" is "that of the People's Republic of China."
Journalist Matthew Keys reportedly uploaded the main suspect's manifesto, which was published on January 21, 2019. This article says that to the question about whether he was a fascist, Tarrant indeed wrote that "the nation with the closest political and social values to my own is the People's Republic of China."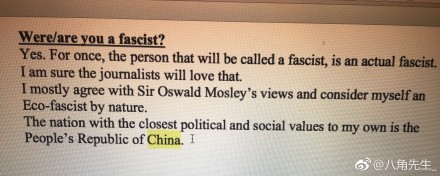 Some netizens wrote that, in mentioning the PRC, the shooter "also vilified China." Others also said that the shootings definitely "do not correspond to the values of China."
There are also dozens of Weibo users who blame Western media for the attacker's comments on China corresponding to his own values. "What he appreciated is what Western media is propagating about our management of Muslims in Xinjiang," some say: "He was influenced by the foreign media disseminating that we're anti-Muslim."
"He sympathized with the China portrayed by foreign media, not with the real China."
"Western governments and media have demonized China for a long time, what they are making Western people believe about what China is, this is what the New Zealand shooter felt closest to in terms of his values," one person wrote.
"These kinds of extreme-right terrorists would be destroyed in China," others wrote.
Among all people expressing their disgust and horror at the Christchurch shootings, there are also those expressing anti-Muslim views and hatred, with some comment sections having turned into threads full of vicious remarks.
Then there are those criticizing the Muslims that are also commenting on Weibo: "The Muslims in China were quiet when it was about the [islamist extremist] attacks in Kunshan, but now that this massacre happened at the pig-hating mosque, they are all bemoaning the state of the universe and are denouncing terrorism."
Among the thousands of reactions flooding in on Weibo, there are countless comments condemning those who turn the shocking attack into an occasion for making anti-Muslim or political remarks. "This is a terrorist attack. The victims are ordinary people. Why would you make malicious comments?"
One Weibo user simply writes: "The world has gone crazy." "A tragic event. I hope the victims will rest in peace."
By Manya Koetse 
Spotted a mistake or want to add something? Please email us.
©2019 Whatsonweibo. All rights reserved. Do not reproduce our content without permission – you can contact us at info@whatsonweibo.com.