10 Popular Chinese Advertisement Slogans
The right tagline or advertising slogan is crucial for a brand's identity. Due to the nature of Chinese language, ad slogans in China are often multi-layered and effective marketing tools. What's on Weibo gives an overview of ten clever and popular Chinese (translated) marketing slogans.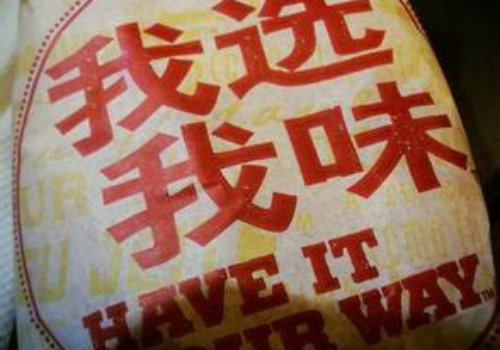 The right tagline or advertising slogan is crucial for a brand's identity. Due to the nature of Chinese language, ad slogans in China are often multi-layered and effective marketing tools. What's on Weibo gives an overview of ten clever and popular Chinese (translated) marketing slogans.
According to the 1958 book "Creative Advertising" by Charles Whittier, "a slogan should be a statement of such merit about a product or service that is worthy of continuous repetitive advertising; is worthwhile for the public to remember; and is phrased in such a way that the public is likely to remember it". The right slogan is vital for a brand, no matter in what language or culture.
In Chinese marketing slogans have a double layer due to the nature of Chinese language, where not only the right sound, but also the right character matters. It makes slogans and catchphrases extra effective marketing tools.
For international brands taking on the Chinese market, translating their English slogan into Chinese is not just a matter of translation – it is a whole different ballgame that calls for a good copywriter. When companies are not serious about multicultural copywriting, their slogans will end up lost in translation.
Pepsi and KFC previously made blunders in China when Pepsi's "Come alive with the Pepsi generation" tagline was translated into "Pepsi brings your ancestors back from the grave", and when KFC's "Finger-lickin' good" became "Eat your fingers off" (Business2community, Business News Daily). As marketing expert Rachel Chilson writes, the very nature of slogans makes them challenging to translate, especially because slogans are very creative, and often play on cultural idioms and puns.
Here is an overview of Chinese slogans, of both Chinese brands (the first 6) and international brands, that have done it right in China.
#1 "Reaching out from the heart"
"沟通从心开始" Gōutōng cóng xīn kāishǐ (China Mobile)
China Mobile is China's leading mobile service provider. Their Chinese slogan '沟通从心开始' literally translates as 'Connecting starts from the heart', and is officially translated as 'reaching out from the heart', personalizing the brand. This brand message is similar to that of Nokia, that 'connects people'.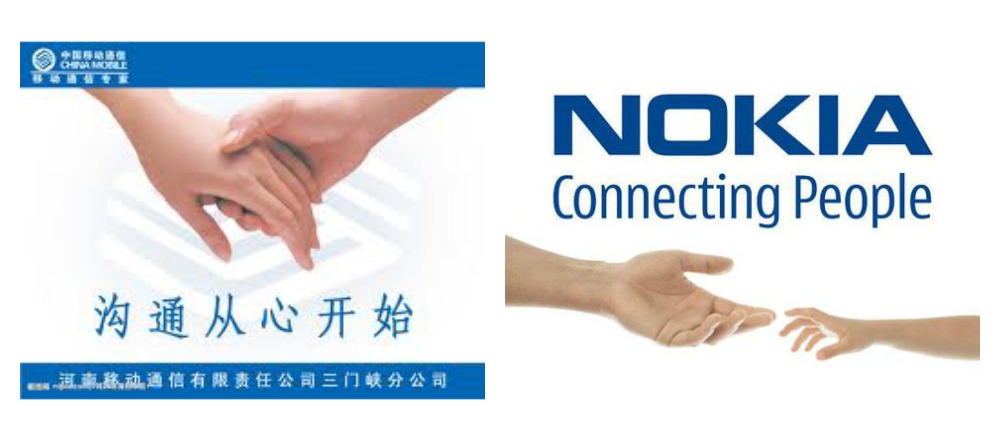 #2 "Anytime, anywhere, share what's happening around you"
"随时随地分享身边的新鲜事儿" Suíshí suídì fēnxiǎng shēnbiān de xīnxiān shì er (Sina Weibo)
With 13 characters, Weibo's tagline is not very short, but it is very clear and straightforward that literally tells people: "No matter what time, no matter what place, share the fresh things around you." It emphasizes that China's biggest social platform Sina Weibo is all about sharing new content and being mobile.
#3 "Baidu it, then you know"
"百度一下,你就知道" Bǎidù yīxià, nǐ jiù zhīdào (Baidu)
With this slogan, Baidu, China's largest search engine and browser, puts itself next to its western counterpart Google by making 'Baidu it' (Bǎidù yīxià) almost like a verb, just as to Google something has become a verb.
#4 "The whole world is watching"
"世界都在看" Shìjiè dōu zài kàn (Youku)
There are quite some Chinese brands that have 'China's best…' or 'China's first…' in their slogans, but China's leading video platform Youku takes it to the next level: it is not just that China is watching Youku, the whole world is!
#5 "A man's world"
"男人的世界" Nánrén de shìjiè (Goldlion 金利来)
Chinese men's wear brand Goldlion has used the same slogan ever since the company started in 1970s. It's a simple and short tagline, that basically states that Goldline is all about what men need.
#6 "Let the world connect"
"让世界一起联想" Ràng shìjiè yīqǐ liánxiǎng (Lenovo 联想)
The Chinese multinational Lenovo is actually called 'Liánxiǎng' (联想) in Chinese, which means 'to associate' or 'to connect in one's mind'. The slogan "let the world connect" in Chinese has a double meaning, as it also says "let the world Lenovo". In English, Lenovo has two well-known slogans, of which one is "For those who do" and the other one is "New World. New Thinking".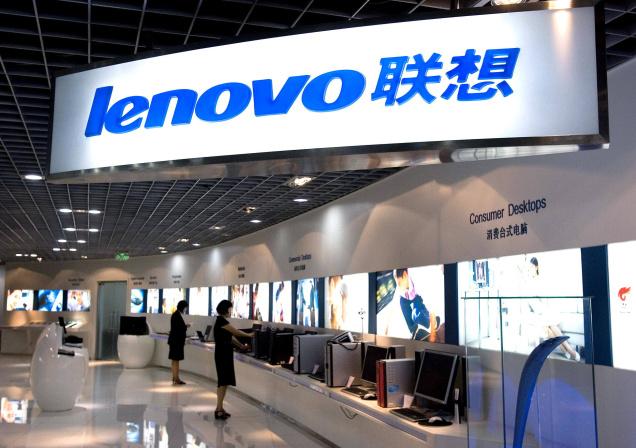 #7 "I'm Loving It"
"我就喜欢" Wǒ jiù xǐhuān (McDonald's)
The worldwide English slogan of McDonald's roughly translates to 'I just like it' (wǒ jiù xǐhuān) in Chinese. According to some critics, this is not a proper translation, as the 'just' (就) could be seen as having a negative sound, as if someone just accused you of eating garbage, and then responding: "But I just like it", or: I like it no matter what you say!
#8 "Because You're Worth It"
"你值得拥有" Nǐ zhídé yǒngyǒu (L'Oréal)
The famous tagline of beauty brand L'Oréal 'because you're worth it' literally translates as 'you deserve to have it' in Chinese. The slogan has become famous in China, where the sentence even has its own Baidu 'wiki' page.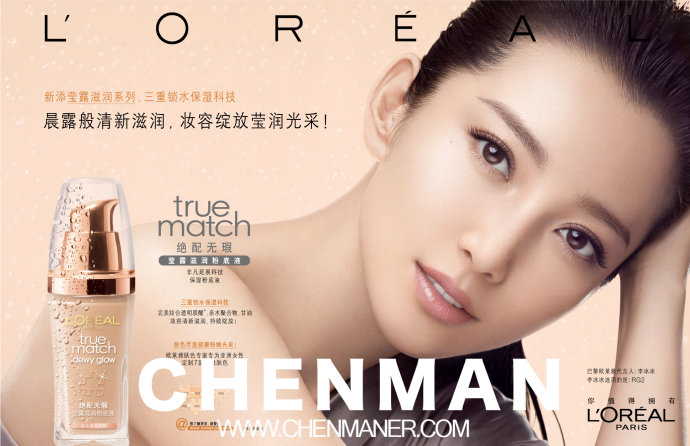 #9 "Maybe she's born with it, Maybe it's Maybelline"
"美来自内心,美来自美宝莲" Měi láizì nèixīn, měi láizì Měibǎolián (Maybelline)
The American Maybelline cosmetics have a smart slogan translation in Chinese, where their tagline has multiple layers in meaning. Literally it translates as "Beauty comes from within, beauty comes from Maybelline", but what makes it so appealing is that the word/character for 'beauty' (美) is repeated three times. The Chinese translation for 'Maybelline' is the three- character-word '美宝莲' (Měi-bǎo-lián, 'beauty'-'treasure'-'lotus'). In the tagline it thus says that "beauty comes from within, beauty comes from 'beauty-treasure-lotus'". What makes it extra smart is that the character for beauty is also that of the 'United States' (美国 Měiguó) – where the Maybelline brand comes from, and that it sounds similar to the 'May' of the English 'Maybe'.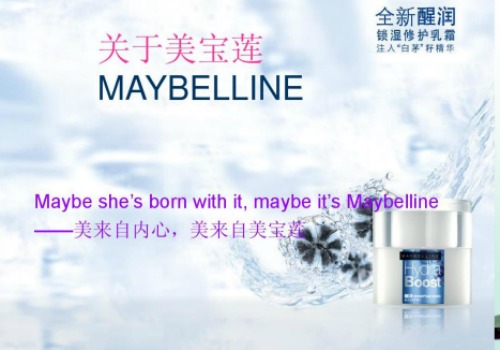 #10 "Have It Your Way"
"我选我味" Wǒ xuǎn wǒ wèi (Burger King)
Wǒ xuǎn wǒ wèi brilliantly translates 'have it your way' as 'I choose my taste'. The translation sounds good in Chinese for multiple reasons. Firstly, it has four characters, corresponding to the four words in the English. Second, the 'wèi' in 'I choose my taste' actually means 'taste', but in sound and pronunciation corresponds to 'way' in English. Lastly, it has a repetition of 'I' in the Chinese 我选我味 (literally "I choose I taste"), that is playful and emphasises the idea that it's all about what you want at Burger King.

Translation of Chinese-to-English slogans are author's own.
Want to add another slogan? Leave a comment or tweet it to @whatsonweibo.
– By Manya Koetse
Follow @WhatsOnWeibo
©2016 Whatsonweibo. All rights reserved. Do not reproduce our content without permission – you can contact us at info@whatsonweibo.com.
The World of Weibo Verification: Options to Verify Accounts on Sina Weibo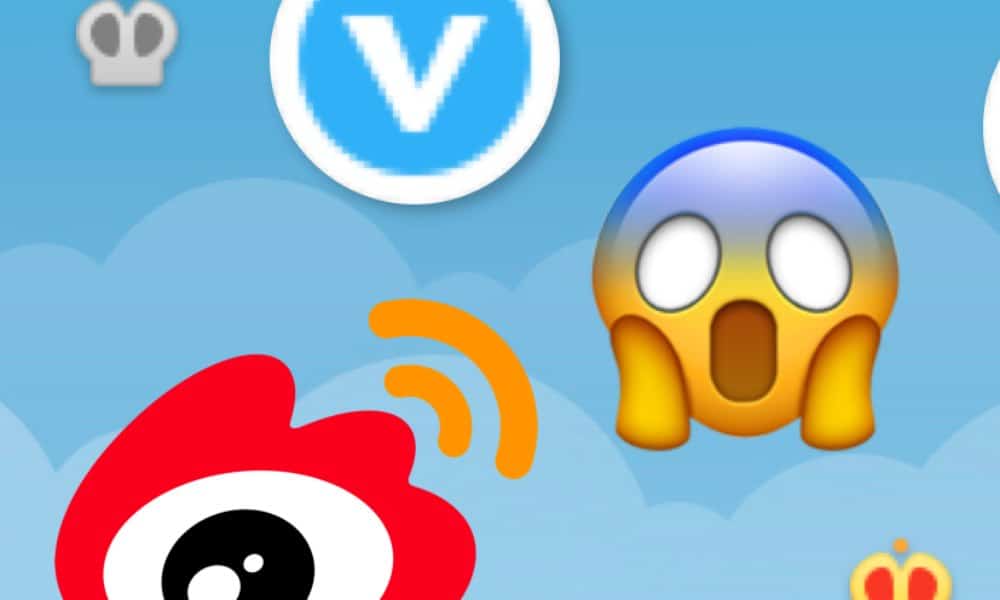 What's on Weibo often receives emails from readers asking how to get verified on Sina Weibo. While we're keeping up with the trending stories, our friends at KAWO know all about the tech & marketing side of Chinese social media. KAWO's Tianyi Han explains the verification process on Weibo for our What's on Weibo resources page.
In an online world of 'fake news' and online scams, it is sometimes hard to know what and who is real on social media. This is especially true in China, which has an online population of over 770 million, of which more than 350 million people are active monthly users of Sina Weibo.
As the user base of China's social media has seen a staggering growth, it has become more important for businesses, brands, celebrities, or other accounts of public interest, to get verified to show netizens they are authentic. This adds credibility and trust to an account – generally increasing the number of followers and influence.
Weibo has a somewhat complicated variety of options to verify accounts, all leading to that one goal of authentication: a 'V' on the account page. All of Weibo's celebrities, Key Opinion Leaders or 'KOLs', and a myriad of companies and micro-bloggers, now have that desirable 'V' on their account.
That little 'V' is of great importance; it even led to the widespread popularization of the term "Big Vs" (大V), referring to those verified and influential accounts on Chinese social media.
Since Weibo's online support for verification processes are rather chaotic and scattered around, we've created this guide for you. (Click here to enlarge.)

Some Things to Know about Weibo Verification:

Individual verification is free.
All users need to bind their phone number and upload a clear profile photo.
'Golden verification' is only awarded to most popular accounts on Weibo.
A contract grass root media account gets more privileges on media content, which include:
Paid Articles: allowing readers to pay to read your articles;
Article Notifications: followers will get notified via PM when a new article is published;
Allow users to follow an account from inside a video;
"Original work" option (similar to "original content" on WeChat in which a special tag clarifies that content is verified as being unique and not infringing on copyright);
Drive users to continue reading an article.
It's important to remember that Weibo only charges organizations for verification so there are a lot more options, which we have listed below.

Organization verification

For a so-called 'Blue V' verification, which is awarded to verified businesses, there are three levels and it includes benefits in 6 different categories:
Basic Services
Promotion
Events
Coupons
Private Messages
Data Analysis & Social Listening

1. Basic Services

A purchase of the Blue verification will give you a banner image slider on the homepage, on the top of your post feeds. You can insert up to 5 images and 1 video.

2. Promotion

Weibo's promotion tools are essential for any brand looking to boost engagement and grow their account.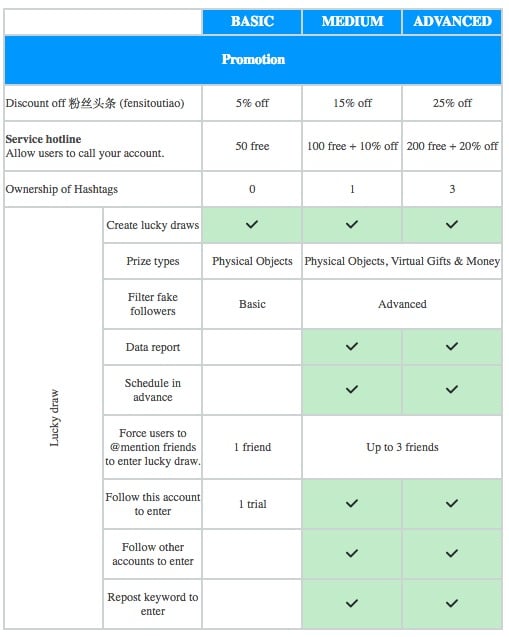 Basic plan users will experience some restrictions in utilizing the campaign and promotion tools. If you would like to run campaigns on Weibo, we recommend you buy a medium plan and ideally splash out for the 9,800 RMB Advanced plan if you're a heavy user of fensi toutiao (粉丝头条, 'fan headlines': option to push post to top of newsfeed of followers).

3. Event Platform

Weibo offers 6 types of event promotions:
Wheel of Fortune: spin to win a prize or red packet.
Flash Sales: limited time offers inside Weibo.
Repost to enter a lucky draw.
UGC: reward users who post your campaign on their Weibo with a prize.
Pre-order: similar to how Apple lets people pre-order iPhones.
Request a Sample: users fill out a form to get a free sample.

4. Coupons

Coupons are a great way to entice users to follow your account and give a little nudge to those with demonstrated intent to purchase.

5. Private Messages

Private messages are almost a direct copy of WeChat's articles. The basic plan – bizarrely enough – only lets you send them to a random 10% of your follower base and has other restrictions on menus and auto-replies.

6. Data Analysis & Social Listening

This is not to be confused with Weibo's "data helper" (数据助手), which costs an additional 6,800 RMB/year, although medium and advanced plans can get a discount on it.
Overseas brands need to pay $1000 to apply for organization verification. Detailed information can be found at Weibo's Support Page. If you do not want to worry about all of these details, KAWO's team can help you get a better reporting experience.

Lastly..

Some final remarks about Weibo verification. There are also many organizations that just get individual verification status, and those that do not even bother getting verified at all.
While it is true that 'Blue V' gives an organization instant authority and credibility as an official account, trust and authenticity can also be built up through consistent posting, a formal tone of writing, and professional quality content. One good example is Penguin Market, an online import food and lifestyle seller with 50k+ followers. Their account has remained 'unverified', yet they have succeeded in becoming and staying popular. Before spending time and money on a Blue V-status, it is, therefore, worthwhile to consider if a free verification may be sufficient to meet your needs.
Adding to that; non-Blue V accounts actually can also purchase the RMB 5000 and 9800 packages. It took us wuite some research of all the Weibo documentation to find out that non-verified users can also purchase the same service pack. It does, however, carry a different name: "Super Fans Package" (超级粉丝包) – sounds just as good.
KAWO connects teams across the globe providing data insights, greater transparency, and increased efficiency. We help international brands in China be more authentic and consistent on social media.
Interested to learn more? Schedule a free demo.
Hong Kong 'Super-business-man' Li Ka-shing Announces Retirement at 90 Years Old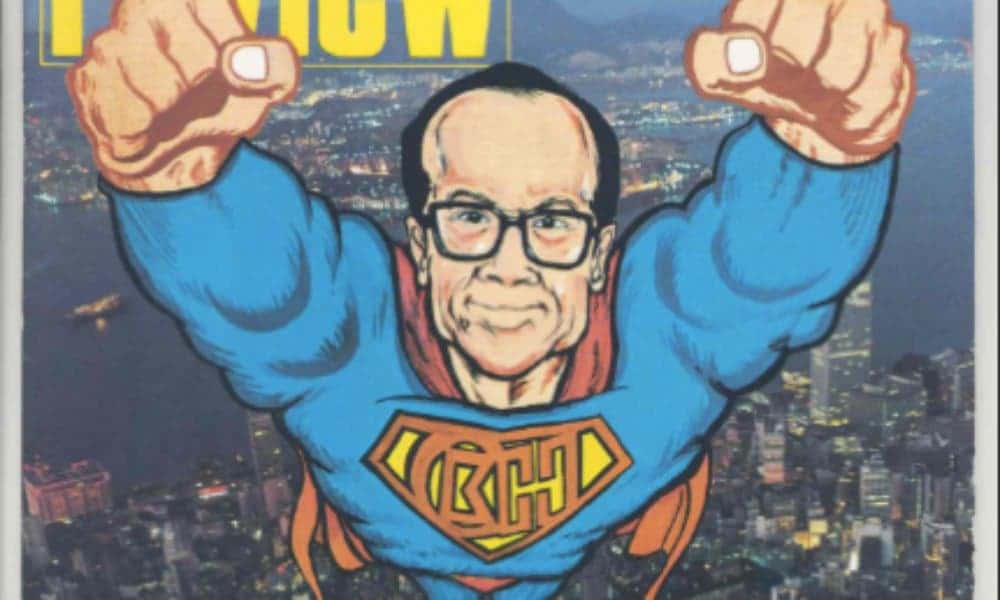 The beloved Hong Kong business 'Superman' Sir Li Ka-Shing officially announced his retirement – at 90 years old.
He is called 'Superman', he is known as Hong Kong's richest man, and is said to be 'Asia's answer to Warren Buffet.' Chinese business magnate Li Ka-Shing (李嘉誠) announced his retirement during a press conference on March 16.
With an estimated wealth over $34 billion dollars, Li, chairman of CK Hutchison Holdings, is the 23rd wealthiest person in the world, as well as the wealthiest person in Hong Kong. His business spans the fields of shipping, retail, construction, telecommunications, and energy.
Li was born in 1928 in Chaozhou, Guangdong, but moved to Hong Kong during World War II. The young Li started from a company making plastic flowers, and soon bloomed into one of China's most successful entrepreneurs.
His first acquisition, back in 1979, made him the first Chinese-born businessman to buy a British trading company. His next notable purchase occurred seven years later when the global oil prices fell to $11 per barrel. At a time of market hysteria, Li Ka Shing made the bold move to buy controlling shares in Canada's Husky oil company. He has since referred to the acquisition as "the greatest investment" in his lifetime.
Li Ka-Shing's investments have even stretched to England's energy and water sector. According to the Financial Times, roughly 25% of the electric market, 30% of the natural gas market, and close to 7% of the supplied water market are under Li Ka-Shing and his company's ownership.
It is Li's work ethic, along with his frugality and modesty, which made that he is often compared to Warren Buffet. Li is also an active philanthropist, like Buffett, providing grants and scholarships through his Li Ka Shing Foundation.
In Friday's conference, Li announce that Victor, his eldest son, will take over as chairman of CK Hutchison Holdings, while Li will play an advisory role.  He also stated he will focus on his charity foundation in his retirement.
The reactions to his retirement on Chinese social media have mainly highlighted the respect netizens have for Li Ka Shing as a businessman. One netizen recalled Li's famous "coin story" reminding people not to waste money and our role in the economy.
According to this blog, the story is a follows:
"One day, Li was driven back home after work. When Li got off from his car, he dropped a $10 coin, and the coin rolled underneath the car. Li bent down and stretched his hand under the car in order to grab it back. With Li's age, he was not able to do so even after a few tries. Li's driver saw the situation, and asked, "Mr Li, what are you doing? Is there anything I can do for you?" Li told him that he lost his $10 coin. The driver took off his jacket, knelt down and grabbed the $10 coin out from beneath the car, and gave it back to Li. Li smiled, and happily put the $10 coin into his pocket. He then took out a $100 note, and gave to the driver as appreciation.Li said to the interviewer, "It's not about the value of the money. I gave my driver $100, he would spend it and make use of it. If I didn't pick up the $10 coin, it would be lost forever and wasted."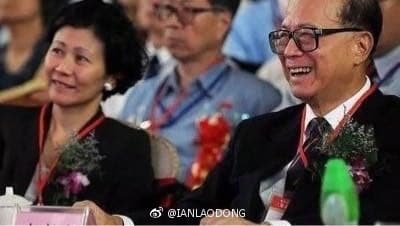 Another person simply posted: "A person like Li Ka Shing just can't retire," while other praise Li for how he treated other people.
"He's a legendary business person of his generation," commenters on Toutiao.com say.
Others are more moderate, simply saying: "He's pretty cool."
Interested to read more about Chinese legendary business persons? Read the story of Tao Huabi, Lao Gan Ma's spicy godmother.
By Ryan Gandolfo
Follow @whatsonweibo
Featured image: Li on the cover of the Far East Economic Review magazine in 1981. He earned the nickname 'Superman' through his impressive business dealings and foresight in the market.
Spotted a mistake or want to add something? Please let us know in comments below or email us.
©2018 Whatsonweibo. All rights reserved. Do not reproduce our content without permission – you can contact us at info@whatsonweibo.com.