10 Popular Chinese Advertisement Slogans
The right tagline or advertising slogan is crucial for a brand's identity. Due to the nature of Chinese language, ad slogans in China are often multi-layered and effective marketing tools. What's on Weibo gives an overview of ten clever and popular Chinese (translated) marketing slogans.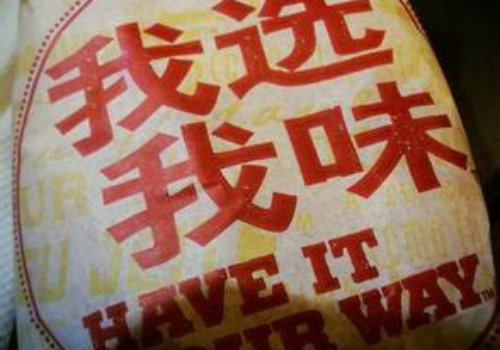 The right tagline or advertising slogan is crucial for a brand's identity. Due to the nature of Chinese language, ad slogans in China are often multi-layered and effective marketing tools. What's on Weibo gives an overview of ten clever and popular Chinese (translated) marketing slogans.
According to the 1958 book "Creative Advertising" by Charles Whittier, "a slogan should be a statement of such merit about a product or service that is worthy of continuous repetitive advertising; is worthwhile for the public to remember; and is phrased in such a way that the public is likely to remember it". The right slogan is vital for a brand, no matter in what language or culture.
In Chinese marketing slogans have a double layer due to the nature of Chinese language, where not only the right sound, but also the right character matters. It makes slogans and catchphrases extra effective marketing tools.
For international brands taking on the Chinese market, translating their English slogan into Chinese is not just a matter of translation – it is a whole different ballgame that calls for a good copywriter. When companies are not serious about multicultural copywriting, their slogans will end up lost in translation.
Pepsi and KFC previously made blunders in China when Pepsi's "Come alive with the Pepsi generation" tagline was translated into "Pepsi brings your ancestors back from the grave", and when KFC's "Finger-lickin' good" became "Eat your fingers off" (Business2community, Business News Daily). As marketing expert Rachel Chilson writes, the very nature of slogans makes them challenging to translate, especially because slogans are very creative, and often play on cultural idioms and puns.
Here is an overview of Chinese slogans, of both Chinese brands (the first 6) and international brands, that have done it right in China.
#1 "Reaching out from the heart"
"沟通从心开始" Gōutōng cóng xīn kāishǐ (China Mobile)
China Mobile is China's leading mobile service provider. Their Chinese slogan '沟通从心开始' literally translates as 'Connecting starts from the heart', and is officially translated as 'reaching out from the heart', personalizing the brand. This brand message is similar to that of Nokia, that 'connects people'.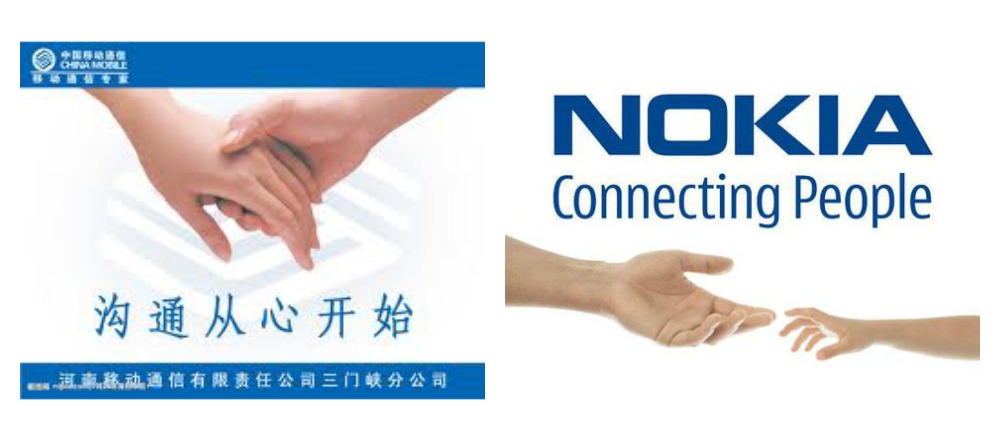 #2 "Anytime, anywhere, share what's happening around you"
"随时随地分享身边的新鲜事儿" Suíshí suídì fēnxiǎng shēnbiān de xīnxiān shì er (Sina Weibo)
With 13 characters, Weibo's tagline is not very short, but it is very clear and straightforward that literally tells people: "No matter what time, no matter what place, share the fresh things around you." It emphasizes that China's biggest social platform Sina Weibo is all about sharing new content and being mobile.
#3 "Baidu it, then you know"
"百度一下,你就知道" Bǎidù yīxià, nǐ jiù zhīdào (Baidu)
With this slogan, Baidu, China's largest search engine and browser, puts itself next to its western counterpart Google by making 'Baidu it' (Bǎidù yīxià) almost like a verb, just as to Google something has become a verb.
#4 "The whole world is watching"
"世界都在看" Shìjiè dōu zài kàn (Youku)
There are quite some Chinese brands that have 'China's best…' or 'China's first…' in their slogans, but China's leading video platform Youku takes it to the next level: it is not just that China is watching Youku, the whole world is!
#5 "A man's world"
"男人的世界" Nánrén de shìjiè (Goldlion 金利来)
Chinese men's wear brand Goldlion has used the same slogan ever since the company started in 1970s. It's a simple and short tagline, that basically states that Goldline is all about what men need.
#6 "Let the world connect"
"让世界一起联想" Ràng shìjiè yīqǐ liánxiǎng (Lenovo 联想)
The Chinese multinational Lenovo is actually called 'Liánxiǎng' (联想) in Chinese, which means 'to associate' or 'to connect in one's mind'. The slogan "let the world connect" in Chinese has a double meaning, as it also says "let the world Lenovo". In English, Lenovo has two well-known slogans, of which one is "For those who do" and the other one is "New World. New Thinking".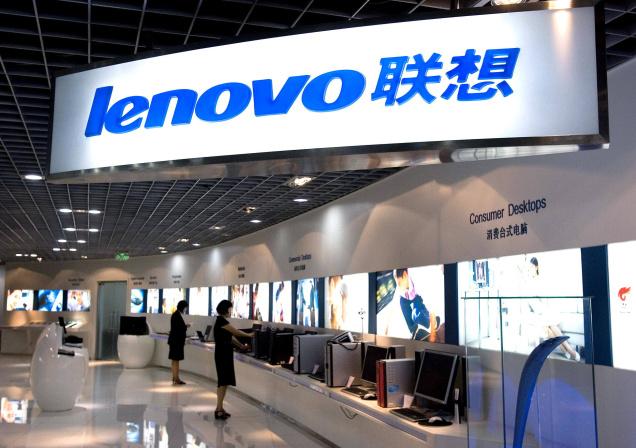 #7 "I'm Loving It"
"我就喜欢" Wǒ jiù xǐhuān (McDonald's)
The worldwide English slogan of McDonald's roughly translates to 'I just like it' (wǒ jiù xǐhuān) in Chinese. According to some critics, this is not a proper translation, as the 'just' (就) could be seen as having a negative sound, as if someone just accused you of eating garbage, and then responding: "But I just like it", or: I like it no matter what you say!
#8 "Because You're Worth It"
"你值得拥有" Nǐ zhídé yǒngyǒu (L'Oréal)
The famous tagline of beauty brand L'Oréal 'because you're worth it' literally translates as 'you deserve to have it' in Chinese. The slogan has become famous in China, where the sentence even has its own Baidu 'wiki' page.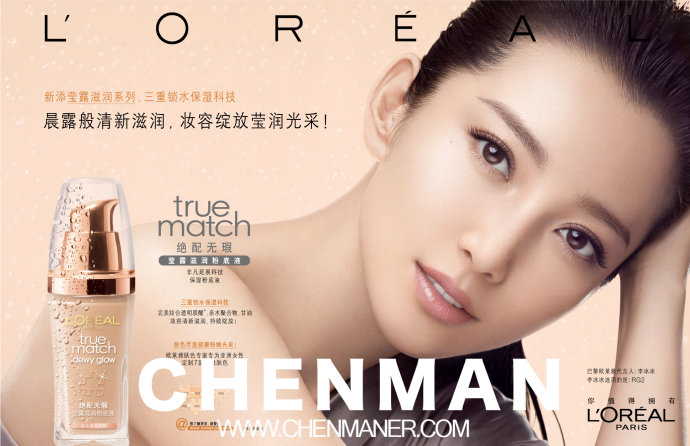 #9 "Maybe she's born with it, Maybe it's Maybelline"
"美来自内心,美来自美宝莲" Měi láizì nèixīn, měi láizì Měibǎolián (Maybelline)
The American Maybelline cosmetics have a smart slogan translation in Chinese, where their tagline has multiple layers in meaning. Literally it translates as "Beauty comes from within, beauty comes from Maybelline", but what makes it so appealing is that the word/character for 'beauty' (美) is repeated three times. The Chinese translation for 'Maybelline' is the three- character-word '美宝莲' (Měi-bǎo-lián, 'beauty'-'treasure'-'lotus'). In the tagline it thus says that "beauty comes from within, beauty comes from 'beauty-treasure-lotus'". What makes it extra smart is that the character for beauty is also that of the 'United States' (美国 Měiguó) – where the Maybelline brand comes from, and that it sounds similar to the 'May' of the English 'Maybe'.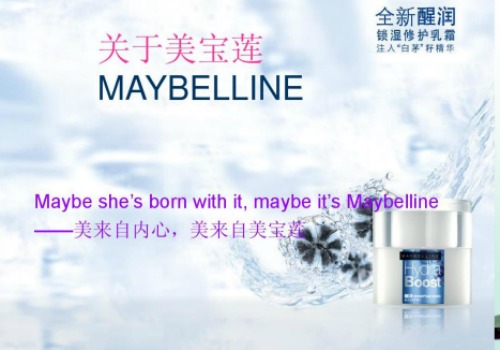 #10 "Have It Your Way"
"我选我味" Wǒ xuǎn wǒ wèi (Burger King)
Wǒ xuǎn wǒ wèi brilliantly translates 'have it your way' as 'I choose my taste'. The translation sounds good in Chinese for multiple reasons. Firstly, it has four characters, corresponding to the four words in the English. Second, the 'wèi' in 'I choose my taste' actually means 'taste', but in sound and pronunciation corresponds to 'way' in English. Lastly, it has a repetition of 'I' in the Chinese 我选我味 (literally "I choose I taste"), that is playful and emphasises the idea that it's all about what you want at Burger King.

Translation of Chinese-to-English slogans are author's own.
Want to add another slogan? Leave a comment or tweet it to @whatsonweibo.
– By Manya Koetse
Follow @WhatsOnWeibo
©2016 Whatsonweibo. All rights reserved. Do not reproduce our content without permission – you can contact us at info@whatsonweibo.com.
Top 10 Most Popular Smartphone Brands and Models in China (Summer 2018)
The ten most popular Chinese smartphone brands buzzing on social media.
There is one topic that is always buzzing on Chinese social media: the latest smartphone trends. This is a top 10 of the most popular Chinese smartphone brands and their hottest models of the moment.
If last year's major Chinese smartphone trends were all about the big, beautiful & bezel-less screens, this year they are more about nifty features such as turbo-speed for mobile gaming or pop-up cameras.
One major trend that is ongoing and crystal clear is that 'made in China' brands are dominating the smartphone and tablet market, with no less than 8 of the top 10 best-sold phones being Chinese brands.
The sales data of Chinese big online shopping festivals offer valuable insights into what brands and models are most appreciated by Chinese consumers. Last month, when e-commerce giant JD.com wrapped up its 'Black Friday'-like "6.18" anniversary sales event with a record in transactions, Xiaomi and Honor were among the big winning brands in smartphone sales.
Looking at the most-popular smartphone brands and models lists according to Zol.com, leading IT portal website in China, the brands Oppo and Vivo have also continually remained in the top 3 of most popular smartphone brands in China over the previous weeks.
Based on these lists, we've compiled the following top 10 of most popular Chinese smartphone brands of the past month.
Note: we have excluded non-Chinese brands Samsung and iPhone from this Chinese brand list; they currently, respectively, hold the no3 and no7 position in expert top 10 most popular smartphones in China lists.
#1 Vivo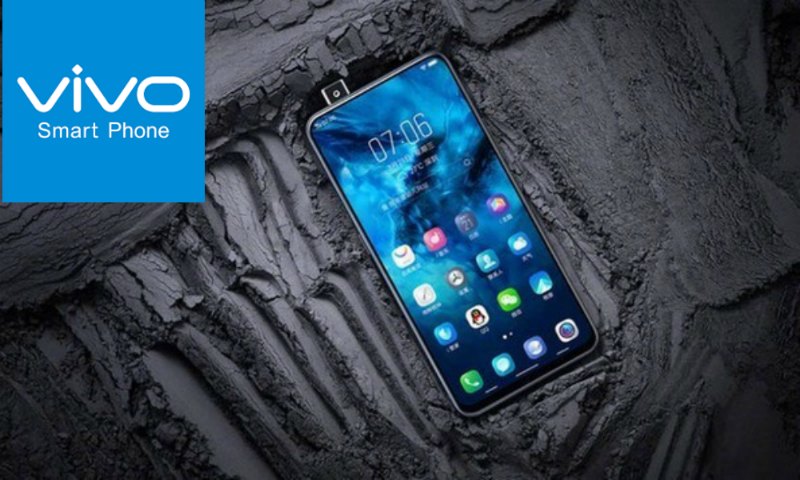 Vivo is a Chinese domestic brand that has gained worldwide success, first entering the market in 2009. Its headquarters are based in Dongguan, Guangdong. In 2017, Vivo launched its Vivo X20 Plus and VivoX20, the successor of best-seller Vivo X9.
Vivo often cooperates with Chinese celebrities in its marketing campaigns, such as Chinese singer and actor Lu Han (born 1990) or Chinese actress Zhou Dongyu (born 1992), clearly targeting the post-90s consumer group.
Vivo's current best-seller in China is the Vivo Nex, a futuristic device that is thin but quite big and heavy (6.6-inch FHD+ AMOLED screen, 199 gram – which is just about the same as the Samsung Galaxy Note 8).
The Vivo Nex has a bezel-less screen and a nifty front-facing camera that is tucked away inside the upper frame of the phone and will automatically slide out when the camera is set to front-facing (according to AndroidAuthority, this takes less than a second). It also has a fingerprint sensor that is built into the display.
With the way it is designed, almost the entirety of the front of the phone is a giant 6.59-inch high-definition display.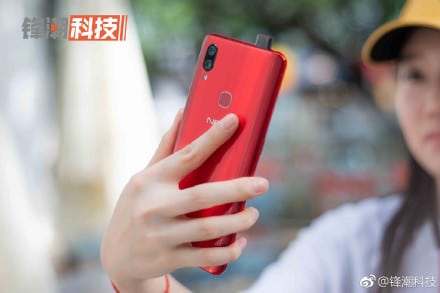 On Weibo, the Vivo Nex is praised by netizens for offering a "top-notch" mobile gaming experience. People also specifically like the vibrant red edition of the device.
Within China, the phone is currently for sale from 3898 RMB (±US$600). In Europe and the US, unfortunately, the latest Vivo is not for sale just yet.
#2 Oppo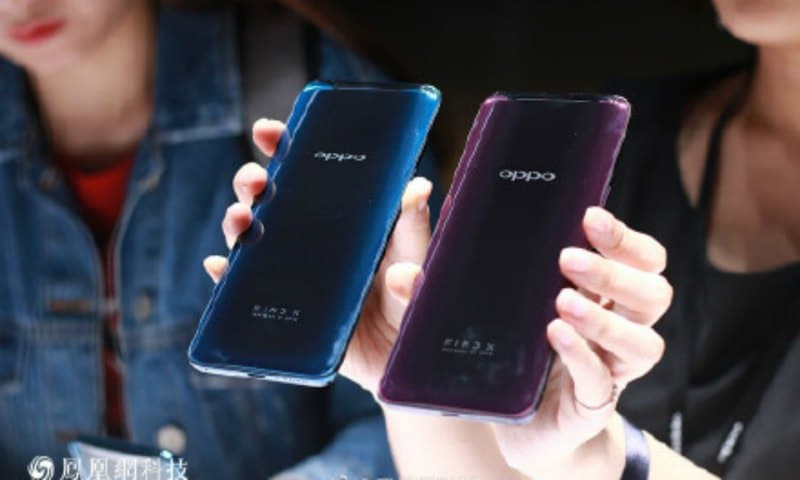 Oppo is a Guangdong-based brand officially launched in 2004. It is mainly known for targeting China's young consumers with its trendy designs and smart marketing. In 2016, the brand was ranked as the number 4 smartphone brand globally.
In targeting young people, Oppo has a special focus on its selfie-making camera; both its front and back cameras are therefore strong.
Previous popular models include the Oppo R11s, which was a top-selling model with its all-screen 'bezel-less' display and latest facial recognition technology.
Currently, the hottest Oppo model that is also scoring the highest in top 10 lists is the Oppo Find X. The Find X has a beautiful glass body and a motorized camera – like the Vivo Nex, it also pops up and also functions as a 3D facial scanner for biometric authentication.
The Oppo Find X really has many nifty features (which also seems to be a major trend: the one-phone-has-it-all); the phone's bezel-less panoramic screen is curved, there's a dual-camera setup on the back (16MP + 20MP), 25MP front camera, dual SIM slots, etc. Also innovative: the device is available in the cool colors 'Bordeaux Red' and 'Glacier Blue.'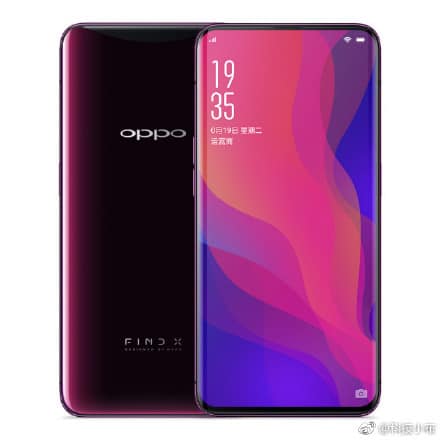 On social media the phone is a hit, but its price is a source of complaints; the phone is available from ±5000 RMB (±US$750). "I could never afford it," many people say.
#3 Honor 荣耀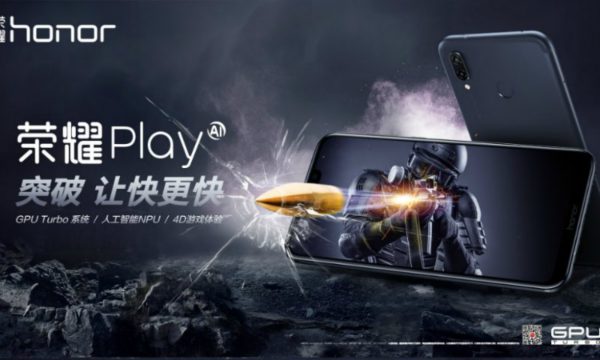 Honor, established in 2013, is the budget-friendly sister of the Huawei brand. The company's sub-brand has been doing very well over the past years. Rather than focusing on hyping up its brand name through celebrity campaigns, Honor focuses on great value for money.
Last year, the brand released its Honor V9 and Honor V9 Play models. This year, the Honor Play model (sold from 1999 RMB/US$300 on JD.com) is its most popular model (6.3-inch display).
With this latest model, Honor focuses on China's booming mobile gaming market, as it comes with a '4D' gaming experience with real-time recognition of the game scene that vibrates the phone to match.
On Weibo, people praise the phone for its speed. The color-loving phone users praise the purple edition of the device, which indeed is pretty fashionable.
#4 Huawei 华为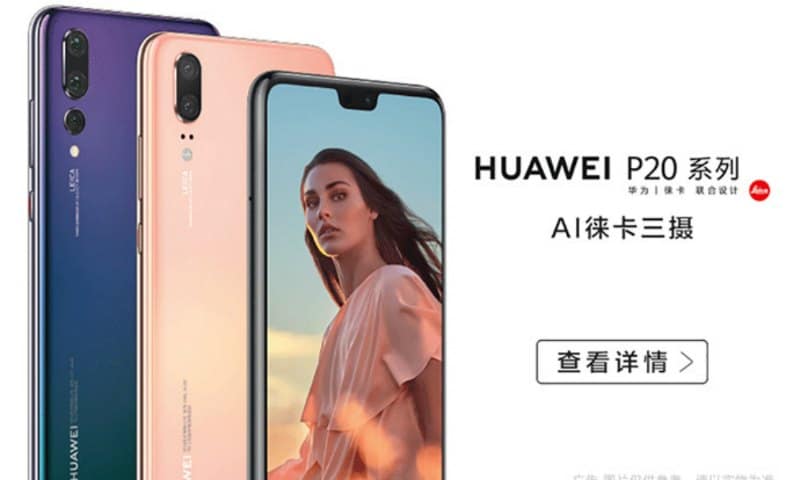 Huawei remains to be one of China's top smartphone brands. Its 2016 Huawei Mate 9 and 2017 Huawei Mate 10 were top-selling; the current hit phone is the Huawei P20 pro.
The Huawei P20 is especially marketed for its camera functions. On Weibo, Huawei users praise this phone's nightmode camera which is great to capture darker environments such as concerts or the city by night. Digital Trends even calls it "one of the best cameras ever put in a smartphone."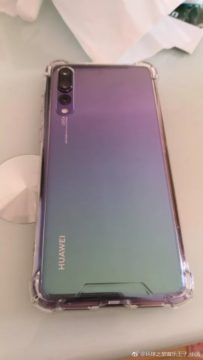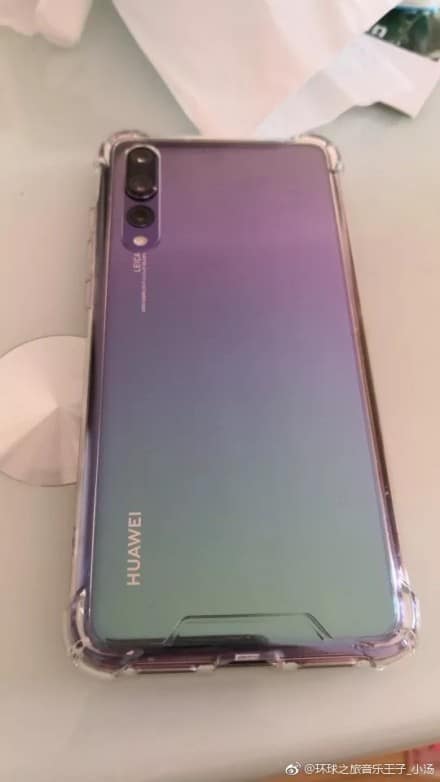 The phone has a long-lasting battery and also noteworthy: it comes with one of the coolest color schemes ever inspired by the Northern Lights.
Like the Oppo Find X, this phone also does not come cheap; JD.com sells it from 5488 RMB (±US$827).
#5 Xiaomi 小米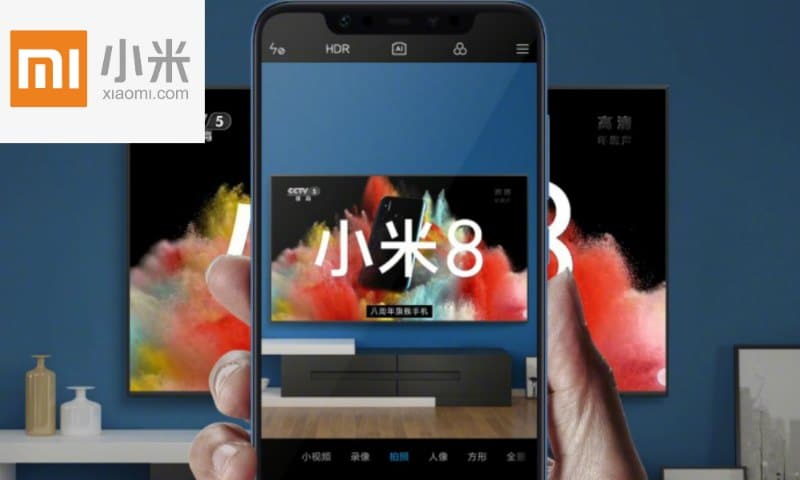 Since the launch of its first smartphone in 2011, Beijing-brand Xiaomi has become one of the world's largest smartphone makers.
The Xiaomi (Mi) brand was initially often called an 'iPhone copycat,' but it is now a trendsetting brand in the smartphone business. With its 2016 Mi Mix model, the brand was among the first to ditch thick bezels and go beyond the 16:9 aspect ratio to introduce the 'all screen' or 'bezel-less' screens, which are all the buzz now. The Mi Mix became one of last year's hottest smartphones.
The Xiaomi 8 is promoted by Chinese actor Kris Wu as the "cool smartphone." Not just cool because of how it looks, but also due to its dual frequency GPS tracking. It is priced starting from 2699 RMB (±US$406). (The upcoming Xiaomi Max 3 Pro is also one of the most-anticipated smartphones of this moment.)
#6 Meizu 魅族
Meizu is another Chinese homegrown brand, established by high school dropout Jack Wong (黄章) in 2003. Since then, it has grown out to be the 11th best-selling smartphone maker in the world.
The brand recently ranks in the top 10 of best smartphones in China, either on the 6th or 8th place.
The Meizu Pro 7 and the upcoming Meizu 16 are the phones that are currently most promoted by Meizu. The Pro 7 has a small colored screen on its back.
Despite its high ranking, Meizu is less popular among younger people and does not get a lot of attention on Weibo recently.
#7 OnePlus 一加
OnePlus is a Shenzhen based Chinese smartphone manufacturer founded by Pete Lau and Carl Pei in December 2013. The company officially serves 32 countries and regions around the world as of January 2018.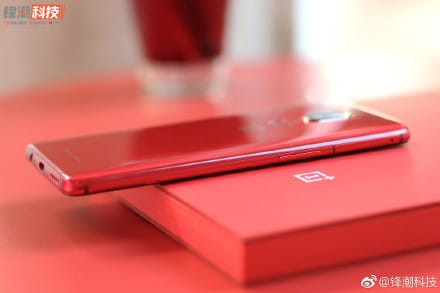 The OnePlus 6 is in the top three of most popular phones in China at this moment.
#8 LeNovo 联想
Lenovo Group Ltd. or Lenovo PC International, often shortened to Lenovo, is a Chinese multinational technology company with headquarters in Beijing, China and Morrisville, North Carolina.
Outside of China, the brand is more commonly associated with laptops rather than smartphones, but in China, the LeNovo Z5 flagship device currently scores number 8 in the top 10 smartphone lists.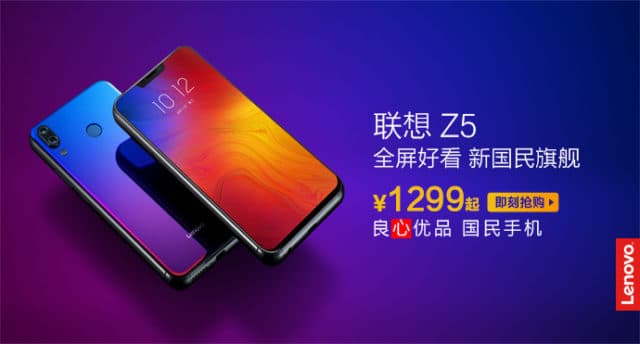 The phone is an attractive device within the more budget-friendly category; it starts at 1299 RMB (±US$195).
#9 Qiku 360手机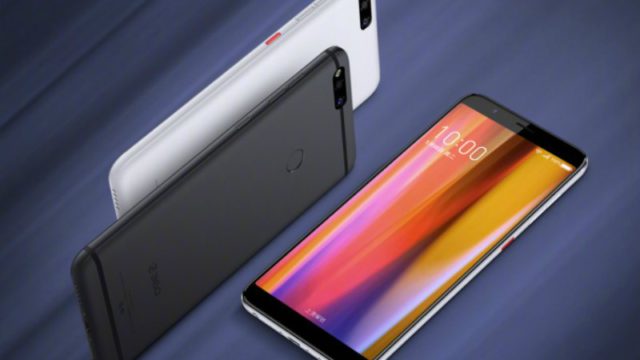 The Qiku (360手机) brand was founded in 2015 in Shenzhen as a joint effort between Chinese internet giant Qihoo 360 and manufacturer Coolpad.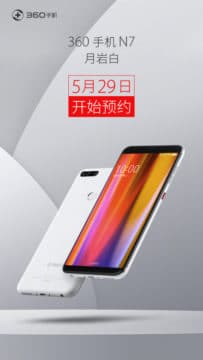 The N7 model (360手机N7) is their 2018 flagship model and is available from 1699 RMB (±US$256) for the 64GBmodel. ALong with the latest trends, it has a curved glass, fast charging, and long-lasting battery.
#10 Smartisan 坚果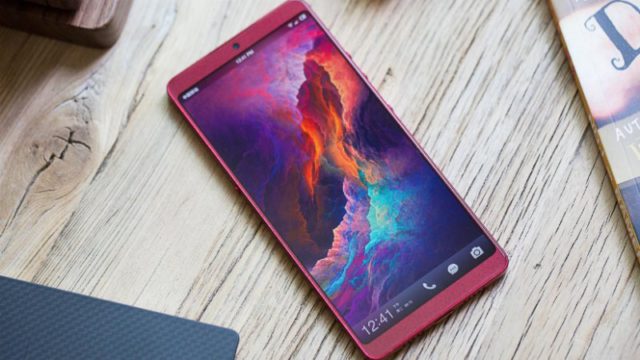 Smartisan is a Beijing-based tech company founded in 2012. Its Smartisan R1 flagship model is promoted as "the computer of the future," and GSMarena even calls this phone "record-breaking" with "top-notch specs and an amount of memory no other device in the market can match" (the most expensive version of ±$1400 comes with 1TB internal memory!)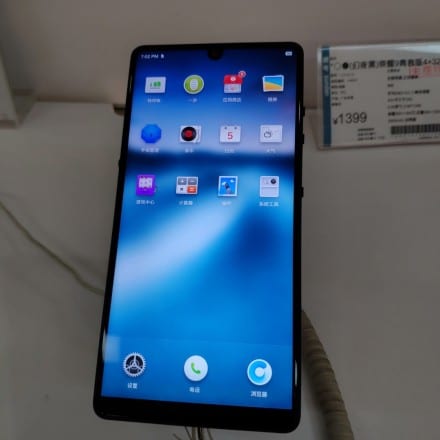 All in all, when it comes to the latest trends in Chinese smartphones, it is all about the more advanced functions.
For those going for GPS tech, there's Xiaomi, for camera lovers, there's Huawei's latest, for gaming fans, there's Honor, for data-heavy users, Smartisan's a (pricey) option, but for people loving overall innovative design, Vivo and Oppo are the winners this summer.
By Manya Koetse
Follow @whatsonweibo
Spotted a mistake or want to add something? Please let us know in comments below or email us.
©2018 Whatsonweibo. All rights reserved. Do not reproduce our content without permission – you can contact us at info@whatsonweibo.com.
China's "University Counseling" Business: High School Graduates Pay over $7,500 to Pick the Right University
How much is the selection of the right university worth?
Many Chinese high school graduates are willing to pay a high price for the right selection of their higher education institutions. Paying over US$7,550 for so-called 'university counselors,' Chinese students pay a higher price for the process preceding their uni years than the total cost of their entire college education.
A recent news item reported by China News Agency on the growing popularity of university counseling services has generated discussions on Chinese social media.
University counseling services have become an especially hot business now that the gaokao, China's national university entrance exams, are over.
These kinds of counseling services help students to choose the best available institution based on their exam results, but they also include personality tests and the exploration of the potential future majors students could take on.
Promising to help students through big data and one-on-one consultations with experts, these university counseling agencies charge high prices. Service prices range from a few thousand Chinese Yuan to as high as ¥50,000 (±US$7,550).
According to Tsinghua University's official admission guidelines, undergraduates are generally charged a ¥5,000 (±US$642) annual tuition fee, meaning that (parents of) high school graduates are willing to pay much more for the selection process of the university than the entire 4-year tuition of the educational institute.
Unlike university applications in western countries, Chinese high school graduates generally face stricter limitations in their selection of future colleges and universities. A high mark in the gaokao does not necessarily guarantee the admission to a top-level university; competition is fierce, and, depending on the location, universities will reserve spots for students depending on their hukou (residence permit).
Chinese universities are generally not flexible in letting students switch university majors, meaning that even if students change their preferences, they are still likely to stick to their majors for their entire undergraduate life. This also adds to the weight of the decision to enroll in a certain university programme.

Real Demands

Besides the high price, there is another downside to these consulting services. According to the China News Agency, these consulting services are not always reliable, as the 'experts' and 'big-data analysis' are not always subjective but promotion-focused.
Those downsides, however, have not halted the boom in demands for these counselling services.
Statistics from the Chinese Ministry of Education show that as of 2016, there are 2596 universities and 506 different majors in China. For high school graduates and parents with little knowledge of university admissions, anyone helping them find their way in this world of higher education is of great value to them.
Chinese media outlet Jiemian notes that China's different provinces have different rules for filing university enrollment applications. In Inner Mongolia, for example, there is only one opportunity to apply for a higher education institution, for which students can select a maximum of six majors. If these students do not have an effective application strategy, they might end up going to a second-level institution.
Those with limited knowledge of Chinese higher education are also more prone to fall for one of the many scams; non-MOE-approved 'universities' take advantage of the sometimes confusing names of Chinese universities by luring students into enrolling at their fake university that has a name very similar to a top-notch one.
Although high school teachers sometimes assist their pupils in the search for the right college, they are not capable of helping all students – most students end up doing the university application themselves.

A Waste of Money?

On Weibo, this topic has sparked some discussions among users, especially those who have negative experiences with these expensive services.
"I spent a lot of money on these services," one Weibo commenter says: "Now I am in a school in a rural suburb that takes 90 minutes to get to. If I were to see that consultant again, I would beat the crap out of him."
Other users deem the services unnecessary: "I don't think it is necessary to spend that money. Asking friends and elders will be enough." Another user also does not believe in wasting money on a service that he sees no value in: "I am glad I saved that ¥50,000."
There are also people, however, who do think the booming university counseling business is helpful: " I think there are many problems people get to deal with at university. If you're clueless, it is good to get other people's advice."
"There are many universities in China. It might be easy for those who can make it to the '985/211' [the top level schools in the PRC], but not for the others," another commenter suggests.
Both sides have a clear point: some counseling services may not be reliable and will not offer their clients the best university selection. But there are also those who actually benefit from getting their advice. In the end, it is the university counseling companies that get the short end of the stick.
By Chauncey Jung
Follow @whatsonweibo
Spotted a mistake or want to add something? Please let us know in comments below or email us.
©2018 Whatsonweibo. All rights reserved. Do not reproduce our content without permission – you can contact us at info@whatsonweibo.com.