10 Popular Chinese Advertisement Slogans
The right tagline or advertising slogan is crucial for a brand's identity. Due to the nature of Chinese language, ad slogans in China are often multi-layered and effective marketing tools. What's on Weibo gives an overview of ten clever and popular Chinese (translated) marketing slogans.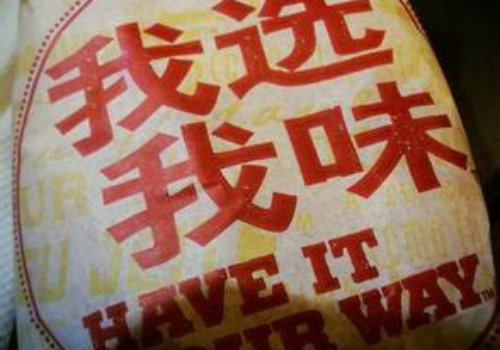 The right tagline or advertising slogan is crucial for a brand's identity. Due to the nature of Chinese language, ad slogans in China are often multi-layered and effective marketing tools. What's on Weibo gives an overview of ten clever and popular Chinese (translated) marketing slogans.
According to the 1958 book "Creative Advertising" by Charles Whittier, "a slogan should be a statement of such merit about a product or service that is worthy of continuous repetitive advertising; is worthwhile for the public to remember; and is phrased in such a way that the public is likely to remember it". The right slogan is vital for a brand, no matter in what language or culture.
In Chinese marketing slogans have a double layer due to the nature of Chinese language, where not only the right sound, but also the right character matters. It makes slogans and catchphrases extra effective marketing tools.
For international brands taking on the Chinese market, translating their English slogan into Chinese is not just a matter of translation – it is a whole different ballgame that calls for a good copywriter. When companies are not serious about multicultural copywriting, their slogans will end up lost in translation.
Pepsi and KFC previously made blunders in China when Pepsi's "Come alive with the Pepsi generation" tagline was translated into "Pepsi brings your ancestors back from the grave", and when KFC's "Finger-lickin' good" became "Eat your fingers off" (Business2community, Business News Daily). As marketing expert Rachel Chilson writes, the very nature of slogans makes them challenging to translate, especially because slogans are very creative, and often play on cultural idioms and puns.
Here is an overview of Chinese slogans, of both Chinese brands (the first 6) and international brands, that have done it right in China.
#1 "Reaching out from the heart"
"沟通从心开始" Gōutōng cóng xīn kāishǐ (China Mobile)
China Mobile is China's leading mobile service provider. Their Chinese slogan '沟通从心开始' literally translates as 'Connecting starts from the heart', and is officially translated as 'reaching out from the heart', personalizing the brand. This brand message is similar to that of Nokia, that 'connects people'.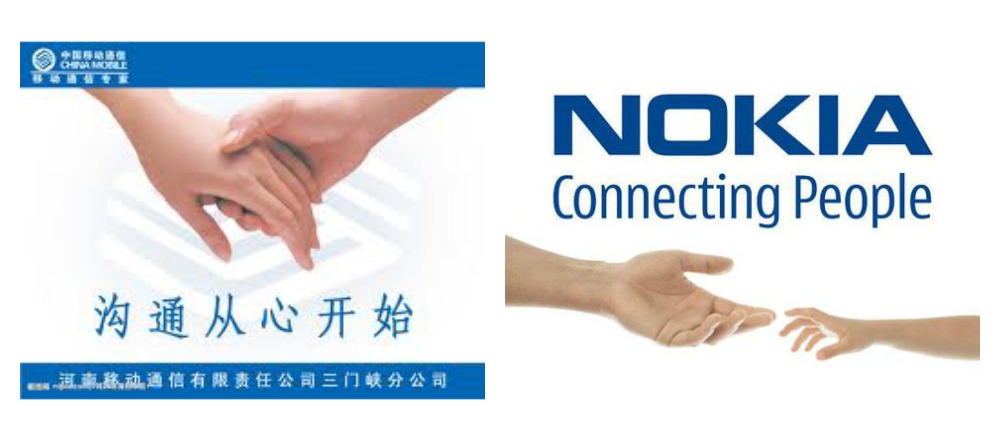 #2 "Anytime, anywhere, share what's happening around you"
"随时随地分享身边的新鲜事儿" Suíshí suídì fēnxiǎng shēnbiān de xīnxiān shì er (Sina Weibo)
With 13 characters, Weibo's tagline is not very short, but it is very clear and straightforward that literally tells people: "No matter what time, no matter what place, share the fresh things around you." It emphasizes that China's biggest social platform Sina Weibo is all about sharing new content and being mobile.
#3 "Baidu it, then you know"
"百度一下,你就知道" Bǎidù yīxià, nǐ jiù zhīdào (Baidu)
With this slogan, Baidu, China's largest search engine and browser, puts itself next to its western counterpart Google by making 'Baidu it' (Bǎidù yīxià) almost like a verb, just as to Google something has become a verb.
#4 "The whole world is watching"
"世界都在看" Shìjiè dōu zài kàn (Youku)
There are quite some Chinese brands that have 'China's best…' or 'China's first…' in their slogans, but China's leading video platform Youku takes it to the next level: it is not just that China is watching Youku, the whole world is!
#5 "A man's world"
"男人的世界" Nánrén de shìjiè (Goldlion 金利来)
Chinese men's wear brand Goldlion has used the same slogan ever since the company started in 1970s. It's a simple and short tagline, that basically states that Goldline is all about what men need.
#6 "Let the world connect"
"让世界一起联想" Ràng shìjiè yīqǐ liánxiǎng (Lenovo 联想)
The Chinese multinational Lenovo is actually called 'Liánxiǎng' (联想) in Chinese, which means 'to associate' or 'to connect in one's mind'. The slogan "let the world connect" in Chinese has a double meaning, as it also says "let the world Lenovo". In English, Lenovo has two well-known slogans, of which one is "For those who do" and the other one is "New World. New Thinking".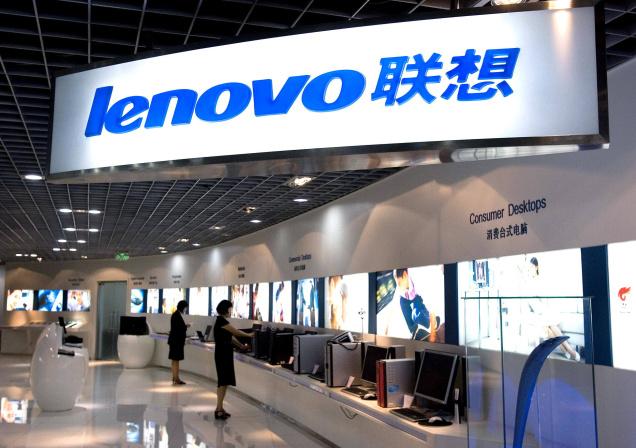 #7 "I'm Loving It"
"我就喜欢" Wǒ jiù xǐhuān (McDonald's)
The worldwide English slogan of McDonald's roughly translates to 'I just like it' (wǒ jiù xǐhuān) in Chinese. According to some critics, this is not a proper translation, as the 'just' (就) could be seen as having a negative sound, as if someone just accused you of eating garbage, and then responding: "But I just like it", or: I like it no matter what you say!
#8 "Because You're Worth It"
"你值得拥有" Nǐ zhídé yǒngyǒu (L'Oréal)
The famous tagline of beauty brand L'Oréal 'because you're worth it' literally translates as 'you deserve to have it' in Chinese. The slogan has become famous in China, where the sentence even has its own Baidu 'wiki' page.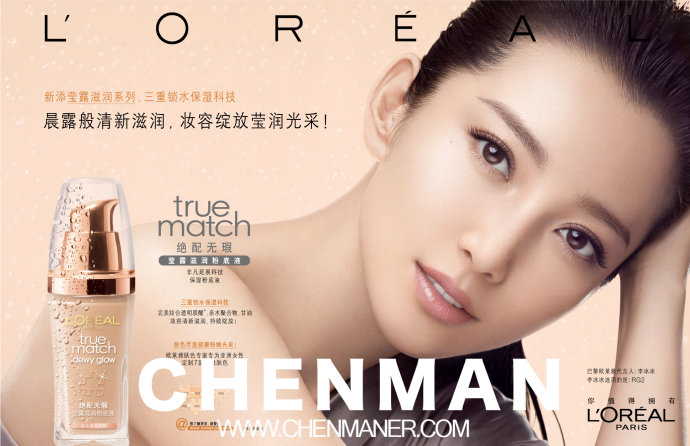 #9 "Maybe she's born with it, Maybe it's Maybelline"
"美来自内心,美来自美宝莲" Měi láizì nèixīn, měi láizì Měibǎolián (Maybelline)
The American Maybelline cosmetics have a smart slogan translation in Chinese, where their tagline has multiple layers in meaning. Literally it translates as "Beauty comes from within, beauty comes from Maybelline", but what makes it so appealing is that the word/character for 'beauty' (美) is repeated three times. The Chinese translation for 'Maybelline' is the three- character-word '美宝莲' (Měi-bǎo-lián, 'beauty'-'treasure'-'lotus'). In the tagline it thus says that "beauty comes from within, beauty comes from 'beauty-treasure-lotus'". What makes it extra smart is that the character for beauty is also that of the 'United States' (美国 Měiguó) – where the Maybelline brand comes from, and that it sounds similar to the 'May' of the English 'Maybe'.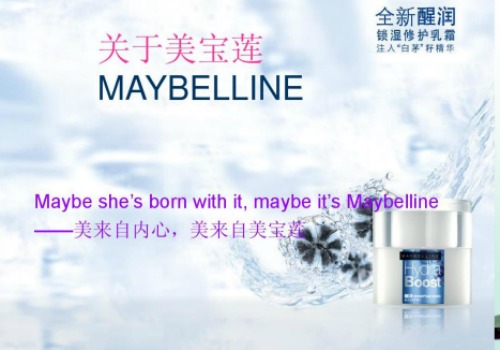 #10 "Have It Your Way"
"我选我味" Wǒ xuǎn wǒ wèi (Burger King)
Wǒ xuǎn wǒ wèi brilliantly translates 'have it your way' as 'I choose my taste'. The translation sounds good in Chinese for multiple reasons. Firstly, it has four characters, corresponding to the four words in the English. Second, the 'wèi' in 'I choose my taste' actually means 'taste', but in sound and pronunciation corresponds to 'way' in English. Lastly, it has a repetition of 'I' in the Chinese 我选我味 (literally "I choose I taste"), that is playful and emphasises the idea that it's all about what you want at Burger King.

Translation of Chinese-to-English slogans are author's own.
Want to add another slogan? Leave a comment or tweet it to @whatsonweibo.
– By Manya Koetse
Follow @WhatsOnWeibo
©2016 Whatsonweibo. All rights reserved. Do not reproduce our content without permission – you can contact us at info@whatsonweibo.com.
15 Chinese Ad Campaigns That Make Abortion Procedures Look Glamorous
With pink flowers and dreamlike imageries, these prevalent advertisements promise Chinese women a fast and 'glamorous' abortion.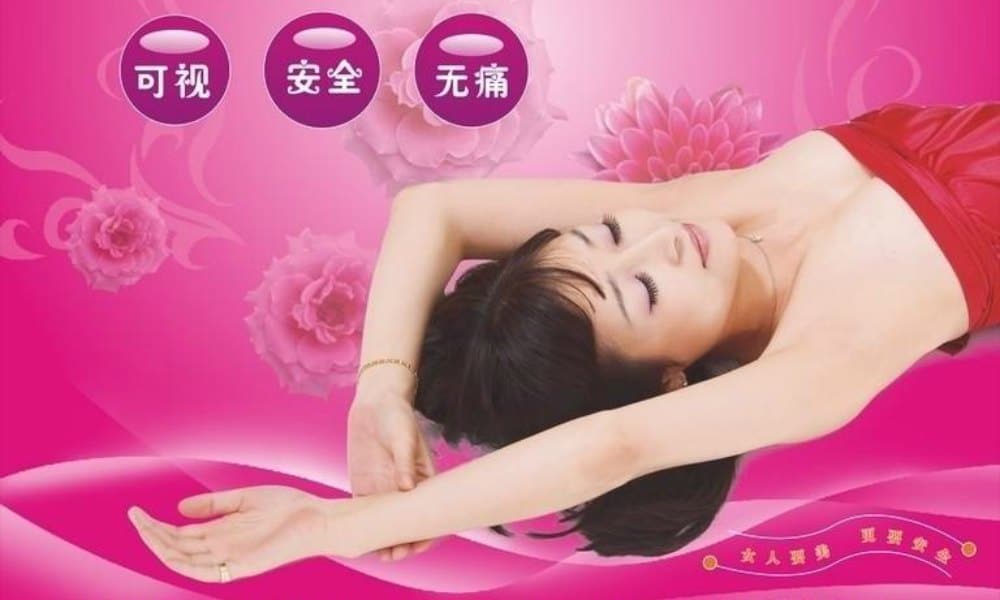 From bus stops to magazines, advertisements of clinics promising women a 'fast' and 'painless' abortion are commonplace in China, sending out the message that terminating a pregnancy is as easy as getting your nails done.
When it is rush hour in Beijing, street marketers often pass out flyers to people around busy subway stations. Most of the time, these pamphlets promote a new neighborhood restaurant or an upcoming real estate project.
Often, however, they promote abortion procedures at a local clinic. The pink and shiny ad campaigns advertise their abortion procedures in similar ways as beauty parlors or nail salons would market their services – a phenomenon which would be unimaginable in many western countries.
China's "Abortion Culture"
The legal and moral obstacles to abortion that are ubiquitous in the US or elsewhere are much less pervasive in China, a country that has one of the highest abortion rates in the world. According to the National Health and Family Planning Commission, approximately 13 million abortions are carried out in China every year (Yang 2015).
The actual number, however, is probably much higher. The official figures do not include the abortion statistics from private clinics, nor the estimated 10 million induced abortions per year through medicine (Xinhua 2014), let alone the numbers of sex-selective abortions– a practice that has officially been illegal since 2004.
There are various reasons why China's abortion rates are so high. In "Women's Health and Abortion Culture in China: Policy, Perception, and Practice," author Naomi Bouchard describes how the "visible abortion culture" in China today is an (indirect) consequence of the 1979 Family Planning Policy (better known as the One-Child Policy), family pressure, traditional values, and insufficient sexual education (2014, 2).
Especially the last dimension leads to unplanned pregnancies, notably in young women. According to official data, 4% of China's unmarried female teenagers experience an unplanned pregnancy, with 90% of them ending in abortion (Pan 2013). According to a doctor quoted in Bouchard's study, it is both lack of knowledge as well as embarrassment about buying condoms or other contraceptives that contributes to unplanned pregnancies in young women (2014, 17).
Thriving Abortion Industry
Besides the social factors that play an important role in China's "abortion culture," there is also the legal aspect that makes abortion procedures relatively common in the PRC. Unlike many other countries, China allows abortion for any reason (Theodorou & Sandstrom 2015).
The upper limit for legal abortions depends on circumstances. According to Hemmenki et al (2005), China's 1979 abortion law sets 28 weeks of gestation as the upper limit for pregnancy termination, although some provinces "have made their own laws stipulating the place and performer of the abortion." Other literature suggests that there is no limit fixed by statue (Jackson 2013, 423), and that abortions can take place up to the ninth month if the pregnancy is affected by severe anomalies (Deng et al 2015, 312).
All the aforementioned components have led to the existence of a thriving medical industry focused on abortion procedures in China, which comes with a strong commercial marketing of these procedures – advertised anywhere from bus stops to magazines and through flyers.
Scroll through the slider below (move arrows below) to see a selection of 15 advertisements for abortion procedures. The majority of these ads use the color pink and show young women either by themselves or with their partner. Besides addressing the women, their slogans also often speak to their partners ("If you love her, give her the best").
This ad by Jinzhong Friendship Hospital offers the service of "Korea JRS's dream abortions," persuading people to choose for their services with the underline: "You love her, give her the best." The main slogan says: "Bye bye pain, hello happiness."
Huawei Phone with Built-In Muslim Prayer Function Stirs Controversy
Huawei's response to criticism over its Mate 10 Pro's special alarm function for Muslim prayers has spiraled into a 'PR crisis.'
The built-in Muslim prayer reminder function on one of Huawei's latest smartphone models has stirred controversy online. But Huawei's response to the issue has now become a bigger controversy than the function itself.
A commercial for Huawei's popular smartphone model the 'Mate 10 Pro' has been met with harsh criticism earlier this week.
Chinese English-language media outlet Sixth Tone reports on Friday that controversy around the Huawei phone started when a Chinese poster for the new model showed the Mate 10 Pro's prayer reminder for Muslims alongside a function to locate nearby mosques. Author Lin Qiqing notes that "Chinese Islamophobes take issue with Huawei's new smartphone" and that its prayer alarm feature "irks the irreligious and intolerant." (The article has since been removed from the Sixth Tone website.)
Huawei, however, believed that netizens' "vicious attack" on the company was the result of a targeted campaign by people who deliberately "distorted the facts." They described the angry commenters as an "Internet water army" (shuijun 水军): a group of online ghostwriters paid to post comments to manipulate a company's public relations. They also threatened to take legal actions against these commenters.
The company issued the statement on November 16, saying that the model with the alarm function would not be available on the Chinese market and that the alarm function is specifically designed for customers in overseas regions. They later removed the commercial from their website and from all other online platforms.
"Don't discredit netizens by labeling us as a 'water army.'"
Online commenters denied the criticism on Huawei was part of a larger conspiracy against the brand. "Don't discredit netizens by labeling us as a 'water army,'" one popular comment on Weibo by microblogger @Zhuzhou (@煮肘) says. The netizen, who received much backing, also writes that "companies should not contribute to spreading religion."
Huawei is one of China's most popular smartphone brands. Its model Huawei Mate 10, the follow-up to last year's Mate 9 along with the Huawei Mate 10 Pro, became a trending topic on Weibo in October, with the hashtag #华为Mate10# receiving over 480 million views in some days time.
On Weibo, many commenters say that they feel that brands such as Huawei should maintain a neutral image.
One blogger wrote: "That Huawei has added a smartphone function to remind Muslims to pray is actually a small thing, causing a big wave [of controversy] online. Technology companies should indeed take a neutral position in their design, and should not build in this kind of special religious (..) functions. It is really easy to design an app for prayer reminder; Huawei is doing more than it should."
"A recurring keyword in these online discussions is 'halalification.'"
The latest Huawei controversy follows consecutive online controversies in China over the past years concerning companies or institutions adapting to the diet or lifestyle of Muslim communities.
Earlier this year, delivery app Meituan sparked online anger when it introduced separate boxes for its halal food deliveries. Many netizens said the measure discriminated against non-Muslims, or said that if there are special boxes for food for Muslims, there should also be special boxes for food for Buddhists, Daoists, atheists, etc.
In September last year, the introduction of special "Muslim-only" shower cabins at a Chinese university also provoked anger about alleged "Muslim privilege."
A recurring keyword in these kinds of online discussions is "qīngzhēn fànhuà" (清真泛化). It basically means 'halal-ification' or 'halal generalization,' but because qīngzhēn also means 'Islamic,' it can also imply 'Islamization.'
Those who oppose the spread of halal food or special services for Muslims in the PRC connect the normalization of Islamic dietary laws and lifestyle to an alleged greater societal shift towards Islam.
In response to heated discussions and growing online anti-Islamic sentiment, Chinese authorities blocked various online words that are considered demeaning to Muslims in September of this year for "undermining ethnic unity."
"I do not understand why a customized service for Saudi Arabia would appear on the official Chinese Huawei website."
On Weibo, the 'Huawei incident' or 'Mate 10 Incident' (mate10事件) has become a much-discussed topic, especially after Huawei issued its statement that the phone with the built-in prayer and mosque locator function was designed for overseas usage.
Many netizens are angry about Huawei's response to the issue, not just because they took the criticism as an organized attempt to smear the brand's image, but also because they did not explain why a function meant for overseas markets would be advertised within China.
Netizen @GoogleMuqin (@google木沁) writes:
"This is my attitude about the mate10 incident:
1. I do understand that Huawei releases customized products for Muslim countries such as Saudi Arabia, and I support that.
2. I do not understand why a customized service for Saudi Arabia would appear on the official Chinese Huawei website.
3. And I loathe the patronizing attitude of Huawei in responding to this issue."
The 'alarm clock incident' is triggering so much criticism online, that many people consider it a 'PR crisis' for Huawei.
"I think that people are not so much upset about whether or not the phone has this function or not, but they are more upset about Huawei's reaction to this issue," one commenter says: "If this function is not available in China, why did Huawei advertise it on so many platforms in China, is this not misleading conduct?"
There are also people who do not understand what all the fuss is about in the first place: "As a Huawei user, I am not offended at all by this function. I have many Muslim friends, and they respect my preferences and I respect their religion."
It's all just business, many also say: "There are 1.6 to 2.1 billion Muslims in this world. China also has some twenty million. As a commercial company, it is understandable that Huawei does this."
One netizen (@夜光边) writes: "This is not a sign of Huawei's friendly relations with Muslims (..), it is just a sign that they are targeting Muslims as their customers. If you're not Muslim, then just don't use this function. It won't affect you at all."
By Manya Koetse
@manyapan
Follow @whatsonweibo
Spotted a mistake or want to add something? Please let us know in comments below or email us.
©2017 Whatsonweibo. All rights reserved. Do not reproduce our content without permission – you can contact us at info@whatsonweibo.com.