10 Popular Chinese Advertisement Slogans
The right tagline or advertising slogan is crucial for a brand's identity. Due to the nature of Chinese language, ad slogans in China are often multi-layered and effective marketing tools. What's on Weibo gives an overview of ten clever and popular Chinese (translated) marketing slogans.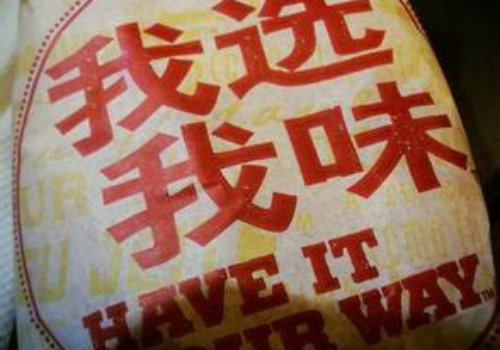 The right tagline or advertising slogan is crucial for a brand's identity. Due to the nature of Chinese language, ad slogans in China are often multi-layered and effective marketing tools. What's on Weibo gives an overview of ten clever and popular Chinese (translated) marketing slogans.
According to the 1958 book "Creative Advertising" by Charles Whittier, "a slogan should be a statement of such merit about a product or service that is worthy of continuous repetitive advertising; is worthwhile for the public to remember; and is phrased in such a way that the public is likely to remember it". The right slogan is vital for a brand, no matter in what language or culture.
In Chinese marketing slogans have a double layer due to the nature of Chinese language, where not only the right sound, but also the right character matters. It makes slogans and catchphrases extra effective marketing tools.
For international brands taking on the Chinese market, translating their English slogan into Chinese is not just a matter of translation – it is a whole different ballgame that calls for a good copywriter. When companies are not serious about multicultural copywriting, their slogans will end up lost in translation.
Pepsi and KFC previously made blunders in China when Pepsi's "Come alive with the Pepsi generation" tagline was translated into "Pepsi brings your ancestors back from the grave", and when KFC's "Finger-lickin' good" became "Eat your fingers off" (Business2community, Business News Daily). As marketing expert Rachel Chilson writes, the very nature of slogans makes them challenging to translate, especially because slogans are very creative, and often play on cultural idioms and puns.
Here is an overview of Chinese slogans, of both Chinese brands (the first 6) and international brands, that have done it right in China.
#1 "Reaching out from the heart"
"沟通从心开始" Gōutōng cóng xīn kāishǐ (China Mobile)
China Mobile is China's leading mobile service provider. Their Chinese slogan '沟通从心开始' literally translates as 'Connecting starts from the heart', and is officially translated as 'reaching out from the heart', personalizing the brand. This brand message is similar to that of Nokia, that 'connects people'.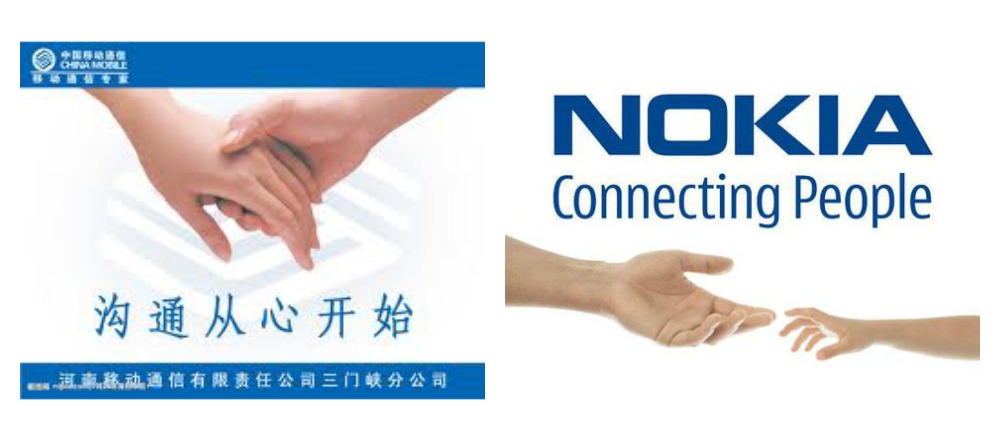 #2 "Anytime, anywhere, share what's happening around you"
"随时随地分享身边的新鲜事儿" Suíshí suídì fēnxiǎng shēnbiān de xīnxiān shì er (Sina Weibo)
With 13 characters, Weibo's tagline is not very short, but it is very clear and straightforward that literally tells people: "No matter what time, no matter what place, share the fresh things around you." It emphasizes that China's biggest social platform Sina Weibo is all about sharing new content and being mobile.
#3 "Baidu it, then you know"
"百度一下,你就知道" Bǎidù yīxià, nǐ jiù zhīdào (Baidu)
With this slogan, Baidu, China's largest search engine and browser, puts itself next to its western counterpart Google by making 'Baidu it' (Bǎidù yīxià) almost like a verb, just as to Google something has become a verb.
#4 "The whole world is watching"
"世界都在看" Shìjiè dōu zài kàn (Youku)
There are quite some Chinese brands that have 'China's best…' or 'China's first…' in their slogans, but China's leading video platform Youku takes it to the next level: it is not just that China is watching Youku, the whole world is!
#5 "A man's world"
"男人的世界" Nánrén de shìjiè (Goldlion 金利来)
Chinese men's wear brand Goldlion has used the same slogan ever since the company started in 1970s. It's a simple and short tagline, that basically states that Goldline is all about what men need.
#6 "Let the world connect"
"让世界一起联想" Ràng shìjiè yīqǐ liánxiǎng (Lenovo 联想)
The Chinese multinational Lenovo is actually called 'Liánxiǎng' (联想) in Chinese, which means 'to associate' or 'to connect in one's mind'. The slogan "let the world connect" in Chinese has a double meaning, as it also says "let the world Lenovo". In English, Lenovo has two well-known slogans, of which one is "For those who do" and the other one is "New World. New Thinking".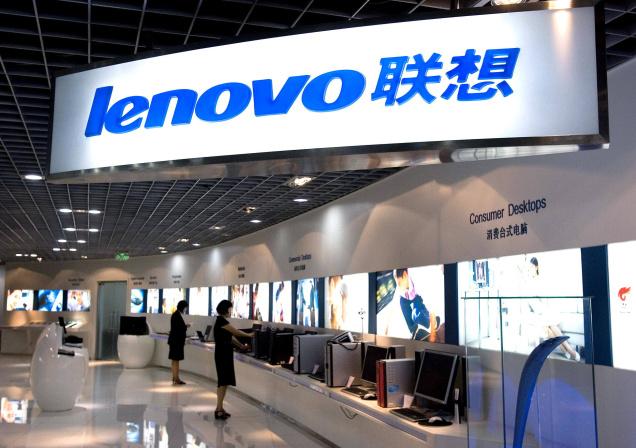 #7 "I'm Loving It"
"我就喜欢" Wǒ jiù xǐhuān (McDonald's)
The worldwide English slogan of McDonald's roughly translates to 'I just like it' (wǒ jiù xǐhuān) in Chinese. According to some critics, this is not a proper translation, as the 'just' (就) could be seen as having a negative sound, as if someone just accused you of eating garbage, and then responding: "But I just like it", or: I like it no matter what you say!
#8 "Because You're Worth It"
"你值得拥有" Nǐ zhídé yǒngyǒu (L'Oréal)
The famous tagline of beauty brand L'Oréal 'because you're worth it' literally translates as 'you deserve to have it' in Chinese. The slogan has become famous in China, where the sentence even has its own Baidu 'wiki' page.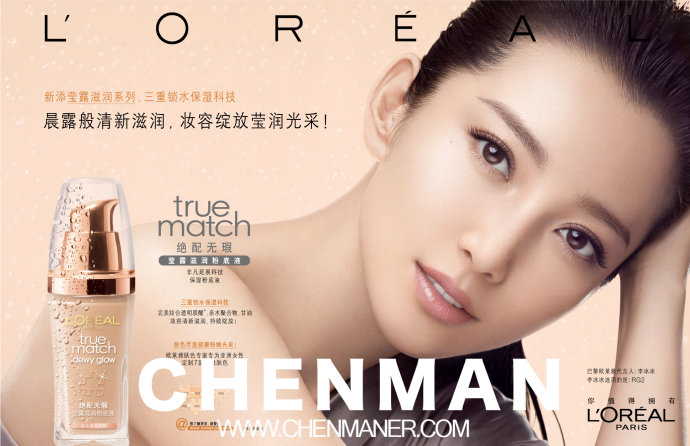 #9 "Maybe she's born with it, Maybe it's Maybelline"
"美来自内心,美来自美宝莲" Měi láizì nèixīn, měi láizì Měibǎolián (Maybelline)
The American Maybelline cosmetics have a smart slogan translation in Chinese, where their tagline has multiple layers in meaning. Literally it translates as "Beauty comes from within, beauty comes from Maybelline", but what makes it so appealing is that the word/character for 'beauty' (美) is repeated three times. The Chinese translation for 'Maybelline' is the three- character-word '美宝莲' (Měi-bǎo-lián, 'beauty'-'treasure'-'lotus'). In the tagline it thus says that "beauty comes from within, beauty comes from 'beauty-treasure-lotus'". What makes it extra smart is that the character for beauty is also that of the 'United States' (美国 Měiguó) – where the Maybelline brand comes from, and that it sounds similar to the 'May' of the English 'Maybe'.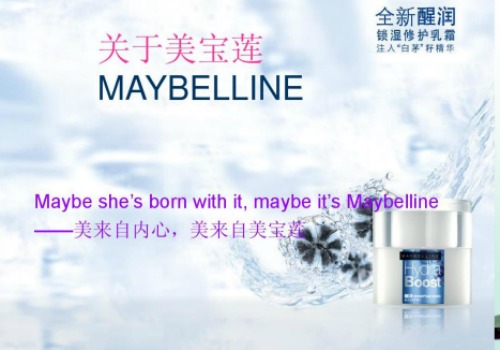 #10 "Have It Your Way"
"我选我味" Wǒ xuǎn wǒ wèi (Burger King)
Wǒ xuǎn wǒ wèi brilliantly translates 'have it your way' as 'I choose my taste'. The translation sounds good in Chinese for multiple reasons. Firstly, it has four characters, corresponding to the four words in the English. Second, the 'wèi' in 'I choose my taste' actually means 'taste', but in sound and pronunciation corresponds to 'way' in English. Lastly, it has a repetition of 'I' in the Chinese 我选我味 (literally "I choose I taste"), that is playful and emphasises the idea that it's all about what you want at Burger King.

Translation of Chinese-to-English slogans are author's own.
Want to add another slogan? Leave a comment or tweet it to @whatsonweibo.
– By Manya Koetse
Follow @WhatsOnWeibo
©2016 Whatsonweibo. All rights reserved. Do not reproduce our content without permission – you can contact us at info@whatsonweibo.com.
Communist Blasphemy: Red Scarf with Wanda Advertisement Goes Viral on Weibo
When marketing & capitalism meet communist symbols: "We might as well put billboards on Tiananmen."
A communist scarf with print ads from a local Wanda branch has gone viral on Chinese social media this weekend. "It's all about the money," some netizens write.
A locally issued red scarf, worn by the 'Young Pioneers of China' to symbolize loyalty to communism, became the topic of great online controversy this weekend.
The red scarfs worn by students in Heze (菏泽), Shandong, came with print advertising for Wanda, a Chinese multinational private real estate developer.
Photos of the print ad red scarfs, promoting a local branch of the Wanda branch, went viral on September 29. The scarfs were worn by third-grade students of the Danyanglu primary school.
The scarfs were reportedly handed out to the students in light of a road safety campaign on September 25. The school board allegedly did not notice the advertisement.
The 'Young Pioneers' (中国少年先锋队) are a youth organization for children from the ages of six to fourteen in China run by the Communist Youth League.
"Isn't this considered blasphemy to the martyrs of the revolution?", one popular comment said. Other commenters compared the scandal to being similar to if ads would be printed on the Chinese flag.
"What kind of example are we for the next generation?", others wondered: "Everything is about money, money, money!"
"How could you place your advertisements on a red scarf?!", others asked, writing: "We might as well put billboards on Tiananmen now."
"If you put advertisement on a red scarf, there's something wrong with your IQ," others wrote: "They need to be fired as soon as possible."
But there were also other voices on Chinese social media, writing: "Why shouldn't we be able to print advertisement on red scarfs? They are a tool for brainwashing, they don't have any meaning anymore. Print all you want."
According to the Chinese English-language media outlet ECNS (the English portal of China News Service), the school's headmaster was punished for the controversy on Saturday, receiving "serious warnings" from the Party committee of Heze.
Also on Saturday, Chinese online news outlet The Paper reported that the Chinese Wanda Group responded to the issue by sacking the CEO of the local Wanda branch. The person in charge allegedly did not receive any permissions to issue the red scarfs with the Wanda advertisement.
By Saturday night (China time), the hashtag "Advertisement on Red Neckscarf" (#红领巾上印广告#) had received more than 37 million views on Weibo.
By Manya Koetse
With contributions by Miranda Barnes
Follow @whatsonweibo
Spotted a mistake or want to add something? Please let us know in comments below or email us.
©2018 Whatsonweibo. All rights reserved. Do not reproduce our content without permission – you can contact us at info@whatsonweibo.com
6 Things to Know about the iPhone XS Launch in China
Noteworthy facts about the latest iPhone release in the PRC.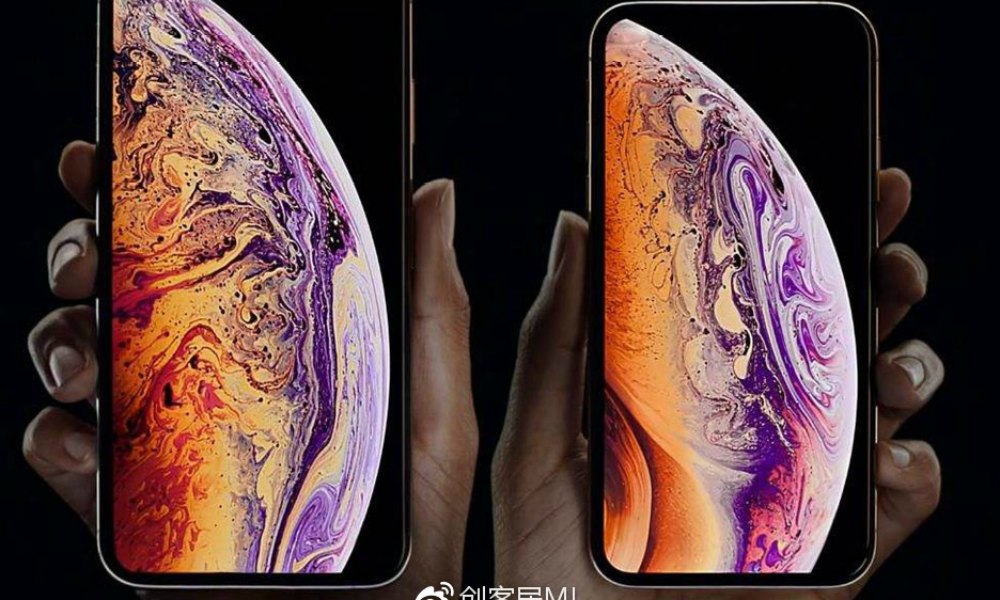 On September 21st, Apple began selling its latest iPhone series to fans and customers across the globe.
The phones released are the iPhone XS, iPhone XS Max and iPhone XR. The iPhone XS Max is the company's biggest phone yet and boasts features like Face ID 2 for extra security, and up to 512Gb storage. But it is also the company's most expensive iPhone yet.
Over the past days, topics relating to the latest iPhone are popping up on China's online hot search lists, with the hashtag "New iPhone Release" (#新iPhone发布#) receiving 1,45 billion views, the hashtag #iPhone XS# receiving 320 million views on Weibo.
Here are six noteworthy facts to know about the iPhone XS in China:
1. Its front-facing selfie camera has a 'Pitu' effect
At time of writing, the phone's front-facing "selfie" camera (#iPhone XS前置摄像头#), with more than 21 million views, is one of the most-searched topics on Weibo.
The camera is different from the cameras in earlier iPhone models in how it seems to add a filter to people's skin. Although American media have reported that people complain about the "over-smoothing" of the skin because it makes them look "fake," the great majority of Weibo commenters, on the contrary, like the function, and say it is welcomed in China.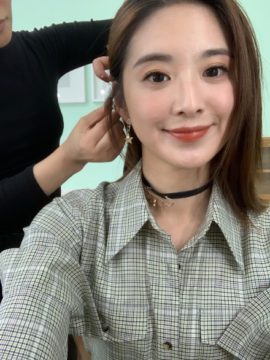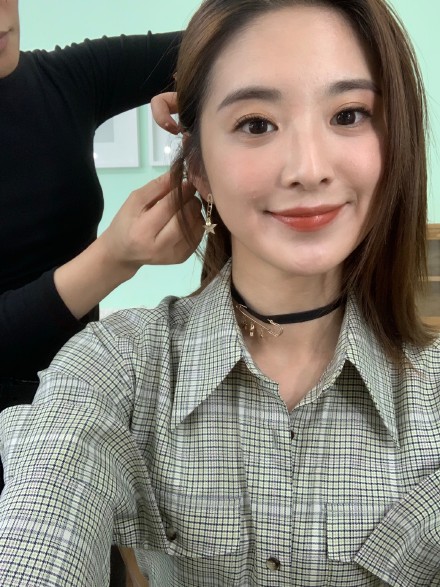 TV presenter Liu Ye (@懂小姐刘烨) writes on Weibo: "About that pretty face result of the iPhone front-facing camera; now I even dare to post my photos without editing them in Pitu!" Pitu is a popular Chinese picture editing app.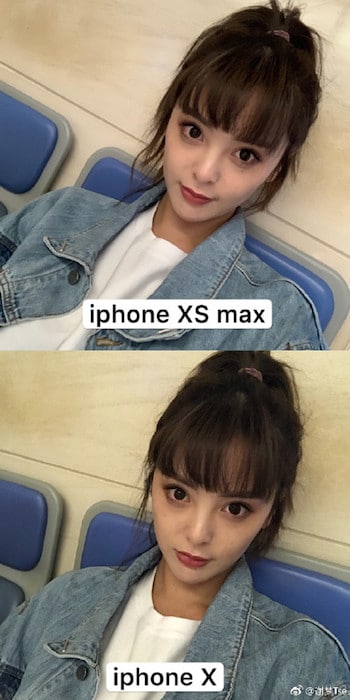 Some netizens comment that the beautifying camera is much less controversial in China than abroad because Chinese people are already used to editing and photoshopping their photos by whitening the skin or making the eyes look bigger.
"This iPhone was actually designed for the female consumers in the Chinese and South Korean market, but accidentally ended up in the US," one netizen jokingly says.
An older meme posted by commenter Lao Xu (@老徐时评) pokes fun at different smartphone cameras and how they make people look."Perhaps foreigners like the reality more than we do," other commenters suggested.
2. It's even more expensive in China
The price of the latest iPhone is one of the biggest topics surrounding its launch. Although the phone already is very expensive in the US, its prices in China are even higher. While the iPhone XS 64 GB version is priced at $1099 in the US, the official online Apple store for China lists the same phone for RMB8,699 (±$1,270).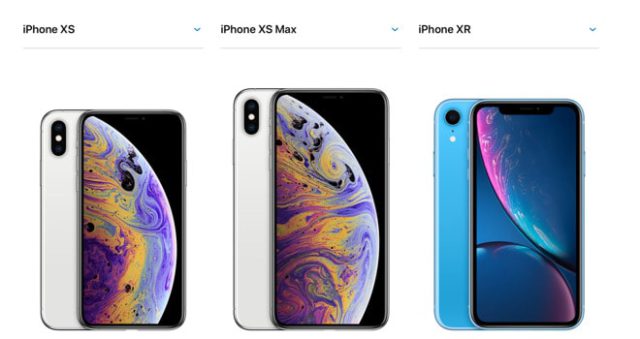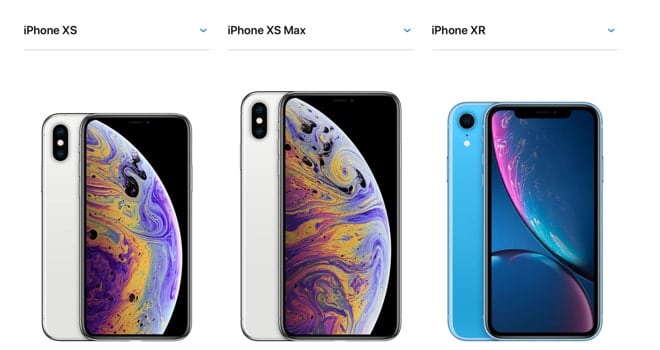 The most expensive model, the iPhone XS Max, costs a staggering RMB12,799 (±$1,860) for the 512Gb version. By comparison, the iPhone X which launched in 2017 cost $1,149 for the most expensive model in the US.
Beijing News points out on Weibo that the RMB12,799 model is 1,5 times the average monthly wage of Beijingers. "If I had the money, I'd buy it," some people comment.
3. People are not going too crazy about its release
Although previous years have seen people getting up early and waiting in line for the latest iPhone models, this time, many people shared photos on Weibo of empty queues outside Apple retailers and launch events in China.
Despite the widespread online discussions of the latest iPhone, Chinese media outlet Sina.com reports that there has been more online interest in China in the new Apple Watch than in the iPhone XS.
Previously, the release of the iPhone 7 in 2016 also showed a similar trend, with many people saying they preferred made-in-China phones to the American iPhone.
Responding to the question 'Why wouldn't you buy the iPhone XS?", most netizens mention the phone's high price: "I'm too poor to buy it."
4. The first person to own the iPhone XS was Mr. Wang from Hangzhou
TMall, Apple's official online retailer in China, ran a promotional campaign to be the first person to own an iPhone XS, using the hashtag "The First iPhoneXS Person" (#iPhoneXS第一人#), which briefly went trending on the day of the launch.
The first person to own Apple's latest offering turned out to be a certain Mr. Wang from Hangzhou, who bought the phone one minute after it went on sale. The 'news' was met with skepticism by netizens. "What's the point of this story?", was the most liked comment on Weibo.
5. It's the first-ever iPhone to have dual sim slots (but only in China)
The Chinese version of the iPhone XS comes with a tray that can hold 2 sim cards, while the version sold outside of China has only got one sim card slot (allowing the creation of virtual SIMs).
The Chinese government controls and tracks sim cards and requires them to be registered to a user's ID number, which might have to do with Apple's decision to add an extra sim slot in the Chinese version. eSIMs allow people to connect to mobile networks without a physical sim card, making it easier, in theory, to create fake or untraceable accounts linked to the number. This could bypass controls on mobile phone networks and has been banned by Beijing.
6. The launch sparked controversy for listing Taiwan and HK as separate regions
Apple's iPhone presentation earlier in September caused outrage and online debate in China, when Phil Schiller, the head of marketing, showed a slide where Taiwan and Hong Kong were listed as separate regions or countries from China.
CCTV soon called on the company to change its naming practices, and web users flooded the company's official Weibo blog with complaints. Apple has not responded to the controversy yet. The official website still lists the two regions separately.
Also read our article on the most popular smartphones in China (2018).
By John Cowley and Manya Koetse
Follow @whatsonweibo
Spotted a mistake or want to add something? Please let us know in comments below or email us.
©2018 Whatsonweibo. All rights reserved. Do not reproduce our content without permission – you can contact us at info@whatsonweibo.com