Editorial: Why Is China So Obsessed With a Celebrity Divorce?
Editorial: There is a double standard in the existing public opinion in China, where the women often get blamed for extramarital affairs.
The recent divorce of Chinese film star Wang Baoqiang (王宝强) has already become China's biggest scandal of 2016. With over 10 billion views, it is one of the most-read topics Weibo has ever seen. Why is China so obsessed with a celebrity divorce?
The hype surrounding the divorce of Chinese celebrity couple Wang Baoqiang and Ma Rong is taking biblical proportions. Ever since the Chinese movie star announced his divorce on Weibo (@王宝强) on August 14th, the controversy has been swirling, with more and more intrigue being added to the story every day.
In Wang's public divorce announcement, the celebrity stated that he had been a loyal husband since he got married to his wife Ma Rong (马荣) in 2009. Unfortunately, he wrote, the illicit affair between his wife and his manager Song Zhe (宋喆) had damaged his marriage beyond repair.
"Some netizens turned into private detectives on the matter, researching old pictures for clues of the secret affair."
The exposure of the alleged relationship between Wang's wife Ma Rong and manager Song Zhe hit Weibo like an earthquake, with millions of netizens jumping on the discussion, scolding Ma Rong on her Weibo account and berating Song Zhe (on a Weibo account that actually turned out not be his).
Some netizens turned into private detectives on the matter, researching old pictures for clues of the secret affair that was taking place behind Wang's back.
One of the pictures posted by netizens as an alleged evidence of Ma's affair, showing Ma Rong talking to Song Zhe while Wang leads the children.
Private numbers and addresses were leaked online, while more alleged evidence of the relationship appeared. The story now continues as manager Song Zhe and his own wife Yang Hui (杨慧) are also getting divorced, while Ma Rong and Wang Baoqian are caught up in legal battles over alleged stolen assets and disagreement over who should get custody over the children.
The topic 'Wang Baoqiang Divorce' (#王宝强离婚#) has now been viewed more than 10 billion times on Sina Weibo. This makes it one of the biggest topics the social media platform has ever seen. It does not even include the views on all other related hashtags, such as "Wang Baoqiang's Wife Cheated" (#王宝强老婆出轨#), "The Song Zhe & Yang Hui Divorce" (#宋喆杨慧离婚#), "Wang Baoqiang Wants Ma Rong to Give Him the Kids" (#王宝强要马蓉交出儿女#) or "Yang Hui Takes Song Zhe To Court" (#杨慧起诉宋喆离婚#).
With every piece of news coming out on the Wang divorce drama, netizens jump right on it to vent their opinion or to scold Ma Rong. When an earlier What's on Weibo editorial mentioned the questionable role of Wang within the scandal – as it was him who brought the crisis between himself and the mother of his children out in the open for all of China to see – we received hateful messages from angry Chinese netizens who did not tolerate any criticism of Wang Baoqiang, as Ma Rong 'deserved' the wave of verbal violence that was coming her way.
Some reactions were so emotional that it seemed people were talking about their own marriage. Indeed, Wang's divorce is a matter close to the heart for many Chinese netizens for multiple reasons that relate to netizens' power, the extent to which they identify with Wang, and the social norms and gender expectations they have.
"There is much freedom of speech in China's celebrity sphere."
In Celebrity in China (2010), Elaine Jeffreys and Louise Edwards stress the difference between celebrity status in the earlier 20th century and in the current digital era, as the emergence of new technologies and mass media has led to what they call a "'democratization' of celebrity status"; celebrities and ordinary people become their own producers and publishers by selecting and making their own content to share with the world without a third-party intervening (2010, 8).
This has also brought forth a new generation of 'DIY celebrities', ordinary netizens who make themselves famous through social media. Chinese celebrity vlogger Papi Jiang is a good example of how hugely famous netizens can become overnight.
The so-called 'democratization' of celebrity status is happening all over the world, but is arguably more significant in a Chinese context. Recent celebrity-related trending topics, such as the Wang Baoqiang divorce, have shown that when a celebrity scandal breaks out in China, it can become especially big and very emotional.
According to Chinese celebrity culture critics, celebrity entertainment news is "banal" as it leads the general audience away from the more serious, political issues. The Dean of Tsinghua University's Journalism department, Li Xiguang, says: "(..) celebrities are setting the agenda for the general public, which does not have to pay attention to what is happening around them, or care about it, or think about it" (2010, 11).
But one major reason why Wang's divorce and other celebrity scandals become so big in China is because many political issues leave little room for public online debate, while there is much freedom of speech in China's celebrity sphere. Netizens can say what they want, and be involved in a news topic to an extent they would normally not be allowed to – becoming active contributors to the discussion as sharers, commentators, or 'detectives'.
Supporters of China's celebrity culture therefore praise it as a representation of "rising individualism and resistance to an all-controlling state" (Jeffreys & Edwards 2010, 13). It was not state media that made Wang's divorce a trending topic. It was Wang himself and the people who followed him, which made the public's attention for the topic all the bigger.
"With his rural-to-urban, migrant-to-actor, pioneering spirit, Wang has come to represent the Chinese dream."
Another major reason why the story became so big has much to do with Wang Baoqiang himself. Wang is a former migrant construction worker who rose to fame when he was cast in his first movie.
Born into a poor rural family in Hebei Province in 1984, Wang was fascinated by Jet Li and said in previous interviews: "I wanted to be a kung fu star when I saw the film (..) And I felt that if my parents could see me on television they would feel very proud of me, especially in front of our neighbors."
Wang's humble background story is touching to many, as he worked hard to where he is today. At the age of 8, the actor left his family to study kung fu and later went to Beijing to play small roles as an actor in film and TV while doing construction jobs on the side. The dream of supporting his future family was of great importance to him, as he told the media on multiple occasions.
He made his big break when major director Feng Xiaogang chose him to play a role as, ironically, a migrant worker with a kind heart, in A World Without Thieves (2003). Wang later became a critically acclaimed actor, known for his roles in films like Blind Shaft (2003) and A Touch of Sin (2013).
With his rural-to-urban, migrant-to-actor, pioneering spirit, Wang has come to represent the Chinese dream. This image was strengthened after Wang got married and had the perfect nuclear family with one boy and one girl.
That such a man would end up in a marriage scandal such as this meant a break of the Chinese dream to many. The article "Wang Baoqiang's Marriage Upheaval Smashed the Chinese Dream" (王宝强婚变打破的中国梦), that was shared a lot on Weibo, struck a chord with many. As author @万能的大熊 says:
"In the world of entertainment, divorce news is nothing new. The fact that this incident with Wang Baoqiang got so big is not just about marriage – it has broken the Chinese dream for a lot of people. This is a collusion of the public and the private about the importance of family, and it challenges the general order and moral."
"There is a double standard in the existing public opinion, where the women often get blamed for extramarital affairs – no matter if they are the wife or the mistress."
One thing that stands out in the case of Wang's divorce is the collective hatred for estranged wife Ma Rong, who currently has become the "most-hated" person on Weibo. It relates to existing perceptions on gender roles within marriage and society, and has added more fuel to the fire.
The great majority of Weibo netizens side with Wang Baoqiang, calling Ma Rong a 'slut', a 'cheat' or a 'gold digger'. One popular Weibo comment by a young male netizen even says: "Let me tell you – even if Wang Baoqiang would keep a mistress, visit prostitutes or have another wife, we would still be on his side! No matter how wronged you feel, we won't sympathize! You're a piece of trash!"
This comment and the many of its sort show that there is a double standard in the existing public opinion, where the women often get blamed for extramarital affairs – no matter if they are the wife or the mistress. The men, on the other side, are often perceived as guiltless.
The recent stream of videos that show wives beating up their husband's mistresses in broad daylight reveal how, even if it is the husband cheating, the females are held responsible. Netizens are generally quick to blame the wife who has been cheated, saying that she apparently "did not take good care of her husband" or otherwise he would not have had an affair. In the case of Wang Baoqiang and Ma Rong, however, there are virtually no netizens claiming that Ma had her alleged affair because Wang was "not taking good care of his wife".
Divorce is often seen as a social degradation for women, more so than for men. The fact that Ma Rong was an unknown student when she met the already famous Wang in 2007 does not help. As WeekinChina writes:
"(..) the union between Ma and Wang had always sparked more skepticism than confidence, (..) they came from very different backgrounds. Ma was a rich city girl studying broadcasting at Northwest University in Xi'an while Wang, though a successful actor, was poorly educated. Their physical attributes, too, couldn't be further apart. Essentially, it was a marriage between "a Phoenix and a Peacock" (..) "Phoenix men are those who are born impoverished but they achieve worldly success through their own efforts… Ma, meanwhile, is a textbook Peacock: a beautiful woman that grows up highly educated in a well-off family. While it makes sense that Wang would pursue a Peacock – she is tall, beautiful and sophisticated – their relationship is also very risky. These marriages often encounter even more problems than an average couple because the two have such different value systems.""
With the combination of the general social stigmatization of divorced women, Ma's background, Wang's popularity, and the story of adultery, Ma Rong has become the ultimate object of scorn and will have to wear her online 'scarlet letter' for some time to come.
As fickle as social media might be, you can be rest assured that for the time to come, for many different reasons, Wang Baoqing and his divorce will continue to be buzzing on Weibo.
– By Manya Koetse
Follow @WhatsOnWeibo
References
Jeffreys, Elaine and Louise Edwards. 2010. Celebrity in China. Hong Kong: Hong Kong University Press.
©2016 Whatsonweibo. All rights reserved. Do not reproduce our content without permission – you can contact us at info@whatsonweibo.com.
[showad block=1]
What Are Weibo's "Super Topics"?
Explaining Weibo's "Super Topics"
What are Weibo's "Super Topics" (超级话题) and what makes them different from normal hashtags?
Over the past year, Weibo's so-called "Super Topics" (超级话题) have become more popular on the social media platform as online spaces for people to connect and share information.
Weibo's "super topic" function has been around since 2016. The function allows Weibo users to create and join interest-based content community pages that are online groups separated from the main Weibo space. One could perhaps compare these Weibo Super Groups to 'mega-threads' or 'subreddits' on Reddit.
These are the most important things to know about Weibo's Super Topics:
#1 A Super Topic is Not the Same as a Hashtag
Similar to Twitter, hashtags make it possible for Weibo users to tag a topic they are addressing in their post so that their content pops up whenever other people search for that hashtag.
Different from Twitter, Weibo hashtags also have their own page where the hashtag is displayed on top, displaying how many people have viewed the hashtag, how many comments the hashtag is tagged in, and allowing users to share the hashtag page with others.
A Super Topic goes beyond the hashtag. It basically is a community account where all sort of information is shared and organized. People can 'follow' (关注) a Super Topic and can also 'sign in' (签到).
On the main page of every Super Topic page, the main subject or purpose of the super topic is briefly explained, and the number of views, followers, and posts are displayed.
A super topic-page can be created by any Weibo user and can have up to three major hosts, and ten sub-hosts. The main host(s) can decide which content will be featured as essential, they can place sticky notes, and post links to suggested topics.
#2 A Super Topic Is a Way to Organize Content
Super Topic pages allow hosts to organize relevant content in the way they want. Besides the comment area, the page consists of multiple tabs.
A tab right underneath the main featured information on the page, for example, shows the "sticky posts" (置顶帖) that the host(s) of the page have placed there, linking to relevant information or trending hashtag pages. Below the sticky notes, all the posts posted in the Super Topic community are displayed.
One of the most important tabs within the Super Topic page is called "essential content" (精花), which only shows the content that is manually selected by the host(s). This is often where opinion pieces, articles, official news, or photos, etc. are collected and separated from all the other posts.
Another tab is the "Hall of Fame" (名人堂), which mainly functions as a reference page. It features links to the personal Weibo pages of the super topic page host(s), links to the Weibo pages of top contributors, and shows a list of the biggest fans of the Super Topic. Who the biggest fan of the page is, is decided by the number of consecutive days a person has "checked-in" on the page.
#3 Super Topics Are a Place for Fans to Gather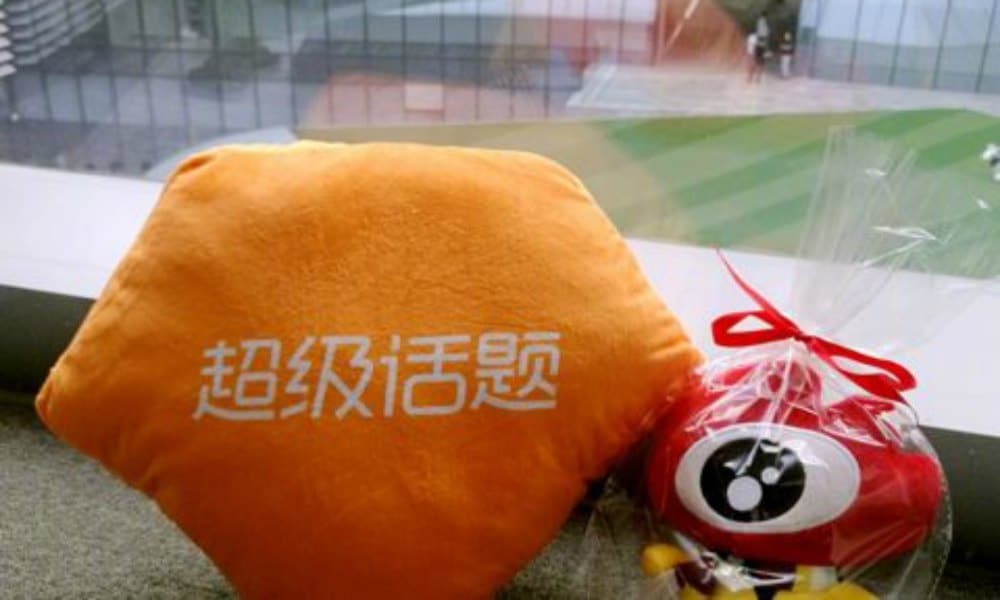 Although a Super Topic could basically be about anything, from cities to products or hobbies, Super Topics are often created for Chinese celebrities, video games, football clubs, or TV dramas.
Through Super Topic pages, a sense of community can be created. People can be ranked for being the most contributive or for checking in daily, and comment on each other's posts, making it a home base for many fan clubs across China.
The host(s) can also help somebody's page (e.g. a celebrity account) grow by proposing them to others within the group.
Super Groups are ranked on Weibo based on their popularity. This also gives fans more reason to stay active in the group, making their Super Topic top ranking within their specific category (TV drama, food, photography, sports, games, etc).
What makes the Super Topic group more 'private' than the common Weibo area, is that people posting within the Super Topic can decide whether or not they also want their comment shared on their own Weibo page or not. If they choose not to, their comments or posts will only be visible within the Super Topic community.
By Manya Koetse & Gabi Verberg, with contributions from Boyu Xiao
Spotted a mistake or want to add something? Please let us know in comments below or email us.
©2019 Whatsonweibo. All rights reserved. Do not reproduce our content without permission – you can contact us at info@whatsonweibo.com
Why Trump Has Two Different Names in Chinese
Why does 'Trump' have multiple names in Chinese?
First published , updated version published March 7, 2019
It is confusing even for Chinese netizens and journalists: why does Donald Trump have multiple names in Chinese? And which is the right one to use? What's on Weibo explains.
Donald Trump has two most commonly used different names in Chinese. In Mandarin*, they are Tèlǎngpǔ (特朗普) and Chuānpǔ (川普). Both names have been used by Chinese mainstream media and netizens for years.
*(Due to the scope of this article, we'll just use the Mandarin pinyin here.)
In the Chinese translation of Donald Trump's autobiography The Art of the Deal (1987), the 'Tèlǎngpǔ' transliteration is used, whereas the translation of the George Ross book Trump-Style Negotiations (2008) uses 'Chuānpǔ' as the Chinese name for Trump.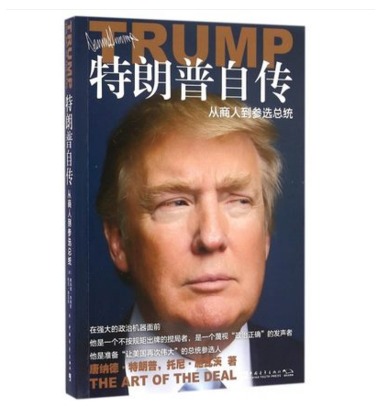 Considering that Trump is making headlines every day, more people are wondering why Trump has two Chinese names, and which one is the correct name to use. There are even discussions about the topic on Chinese social media.
Why are foreign names translated?
Why are non-Chinese names actually translated into Chinese at all? With English and Chinese being such vastly different languages with entirely different phonetics and script, the majority of Chinese people will find it hard to pronounce a foreign name that is written in English.
Writing foreign names or terms in Chinese script has a long history and practical reasons which won't be further elaborated on here. At present, aside from being standardized, it does not just help Chinese speakers to pronounce these words, it also makes it easier to remember them. Most Chinese names usually consist of two or three characters; the first character is the surname, and the last character(s) is the given name.
Translating a name to better adapt to the culture in which it is used does not only happen with English names in China; you often see the same happening with Chinese names in foreign countries.
In that case, the first character (surname) is moved to the back, and the given name changed into an English one. Alibaba's Ma Yun, for example, has become globally known as 'Jack Ma.' Film star Zhao Wei is called 'Vicky Zhao', Tencent's Ma Huateng is known as 'Pony Ma,' and the popular actress Lin Yun is called 'Jelly Lin.'
The right way to translate a foreign name in Chinese
There are multiple ways to translate a foreign name to Chinese. Most commonly, a name is translated into Chinese characters that are phonetically similar to the original name, without necessarily being very meaningful. The transliteration of 'Hillary' (Clinton), for example, is 'Xīlālǐ' (希拉里). 'Bush' is translated as 'Bùshí' (布什).
Another option is to choose a name purely based on meaning rather than phonetics. One example is Elvis Presley, who is called 'Cat King' (Māo Wáng 猫王) in Chinese, which stays close to his nickname "The Hillbilly Cat."
The best option when translating a foreign name into Chinese, however, is to make sure it stays close to its original pronunciation while also using elegant characters. In other words; it is nice when a name's translation makes sense both phonetically and semantically. Marilyn Monroe's last name in Chinese is Mènglù (梦露), for example, which sounds like 'Monroe' and has the characters for 'Dream Dew' – a perfect transliteration for such a dreamy actress.
Even when the characters used for a foreign name in Chinese are not necessarily intended to convey a certain meaning, it is important that they do not have any negative connotations. Nobody wants a character in their name associated with divorce, disease or death – it is believed to bring bad luck.
Another thing is that it is considered helpful for foreign names in Chinese is to maintain a 'foreign flavor' to it, to make it clear that the name is actually a transliteration. To give an example raised in this Nikkei article: President Reagan's name is generally translated as Lǐgēn 里根 in Chinese – the characters being somewhat uncommon for a Chinese name.
The same name could also be written with the characters 李根, very common for a Chinese name, but then it would be difficult to know whether a media report is talking about Reagan the President or just a local Chinese person by the same name. Transliterations of foreign names, therefore, are often easily recognizable as foreign names on purpose.
Trump, Tèlǎngpǔ, and Chuānpǔ
In the case of Trump, his Chinese names are mainly chosen for phonetic reasons, with different sources using different characters. Part of the challenge in deciding the right Chinese translation for his name, is the fact that Chinese does not have consonant cluster 'tr' as one sound.
The Chinese-language Nikkei newspaper dedicated an op-ed written by Chinese scholar Ke Long (柯隆) to the matter, who argues that although it may all seem trivial, it is actually quite confusing and unpractical for president Trump to have more than one name in Chinese.
The Chinese media in Taiwan, Hong Kong, and most overseas Chinese-language media, refer to Trump as 'Chuānpǔ' (川普).* According to the World Journal, the biggest Chinese-language newspaper in the US, it is the only proper way to translate this name, yet most Chinese state media and Chinese-language UK media (such as BBC) all use 'Tèlǎngpǔ.'
* (The Chinese version of The New York Times 纽约时报中文版 is an exception, as 'Tèlǎngpǔ' 特朗普 is generally also used in this publication.)
Author Ke Long explains that Chinese translations of foreign names try to stay as close as possible to the pronunciation of a name in its original language. This is why the name of the city 'Paris' is pronounced 'Bālí' (巴黎) in Mandarin Chinese, staying close to the French pronunciation, and 'Amsterdam' being 'Āmǔsītèdān' (阿姆斯特丹), which follows the city's Dutch pronunciation.
If the British would pronounce 'Trump' as 'te-lan-pu,' then it would thus perhaps be more understandable why media such as the BBC would write Tèlǎngpǔ. But they don't pronounce it like that, Ke Long argues, saying that the use of 'Tèlǎngpǔ' thus does not make sense, and is actually closer to the Japanese way of writing Trump's name ('トランプ': to-ra-n-pu).
More so, the author writes, it does not make sense for Chinese media to take over the British transliteration of the Trump name. Considering Trump is American, Chinese media should follow the translations made by American media. He also notes that if it would be about the Prime Minister of Britain, the Chinese transliteration should follow the one used by the media in the UK.
Although the Nikkei author seems to advocate for a singular use of 'Chuānpǔ' by all media, no Chinese media are necessarily 'wrong' in their transliteration of the name Trump. The 'Tèlǎngpǔ' 特朗普 translation follows the example of outlets such as the BBC, while Chuānpǔ 川普 follows that of other media.
Some Chinese bloggers argue that Chuānpǔ 川普 is the best way to write Trump's name, because the first character, that actually means 'river,' is commonly used in Chinese, making the name sound more 'natural' and easy to pronounce than 'Tèlǎngpǔ.' Moreover, they argue that the Mandarin 'chuan' sound is more appropriate to convey the pronunciation of 'tr' than the 'te-lang' way.
In the end, the reason why Trump has two names most commonly used in Chinese is just a matter of media, with various mainstream outlets adopting different names since Trump first made headlines, and without there being any clear consensus on which Chinese name to use across all these different Chinese-language media platforms around the world.
Chuángpù and Chuángpò?
On Chinese social media, President Trump even has more than two names. There are also netizens referring to him as 床鋪, 闯破 or 床破 (Chuángpù/Chuángpò); these are all transliterations that contain strange or negative characters, making the name unrefined and harsh-sounding on purpose to make the name 'Trump' look and sound bad.
Although there have been online discussions on the right transliteration for the name Trump, it is unlikely that there will be one official Chinese name for the US President in the near future. Xinhua News, China's official state-run press agency, has consistently been using Tèlǎngpǔ 特朗普 for years, and will probably continue to use it.
Many netizens simply use both versions of his name in one post to avoid confusion, and some news reports have even started using both names in its headlines (image below).
Despite the somewhat confusing situation at hand, there are also those who do not seem to mind at all. "Who cares if it is Tèlǎngpǔ or Chuānpǔ anyway?" one netizen says: "In this day and age, we all know who it is we are talking about."
– By Manya Koetse
Follow on Twitter or Like on Facebook
This article first appeared in 2017 and has been republished with various corrections:
– The first version did not properly convey the argument made by author Ke Long in his Nikkei piece, which is more clearly laid out in this version.
– This version has added some extra information coming from sources after 2017.
Spotted a mistake or want to add something? Please email us.
©2019 Whatsonweibo. All rights reserved. Do not reproduce our content without permission – you can contact us at info@whatsonweibo.com