Dressing up for Gender Equality: Taiwanese "Men's Skirt Week" Becomes a Viral Hit on Weibo
"Men's Skirt Week" was organized to stand up for gender equality and support freedom of dress.
A "Men's Skirt Week" initiative at various Taiwanese schools to raise awareness on gender discrimination has become a social media hit.
Male students from both the New Taipei Municipal Banqiao Senior High School (台湾新北市板桥中学) and the National Taiwan University (国立台湾大学) were spotted wearing skirts to class last week. Photos of their outfit soon made their rounds on social media.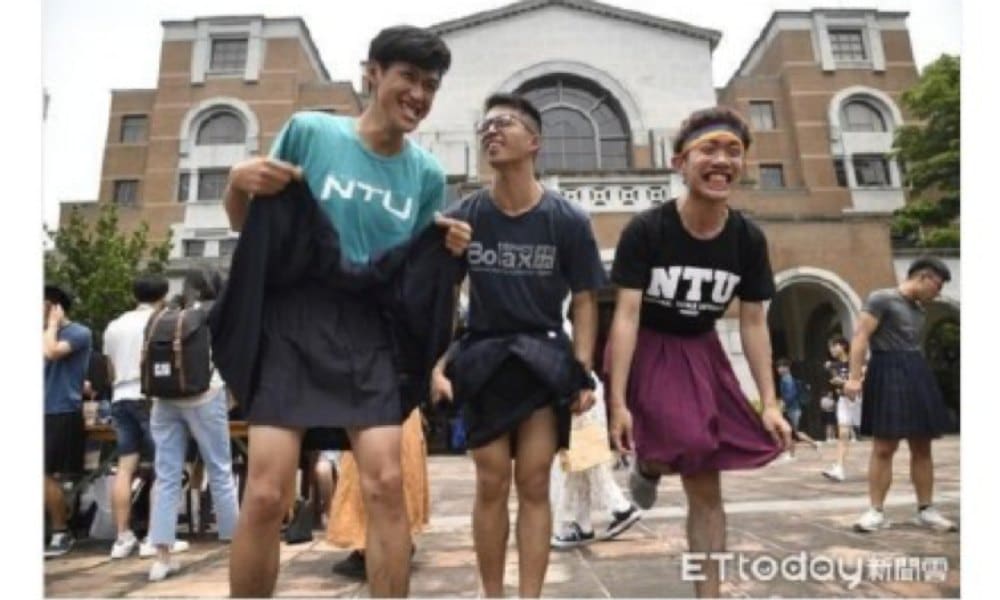 It was the student committee of the New Taipei Municipal Banqiao Senior High School that first came with the initiative of a "Men's Skirt Week" from May 6-12, in an effort to fight for gender equality, break down existing gender stereotypes, and support freedom of dress.
To give male students extra motivation to participate in the event, the student committee provided thirty skirts in different sizes for their male peers to wear.
The hashtags "Taiwanese High School Boys Collectively Wear Skirts to School" (#台湾高中男生集体穿裙上学#) and "Breaking Gender Stereotypes: Taiwan High School Boys Wearing Skirts to School" (#打破性别刻板:台湾高中男生集体穿裙上学#) were already viewed over 235 million times on Weibo by Wednesday morning.
According to the Weibo page of magazine Gay Voice (同志之声), the organizers of the 'Men Skirt Week' said:
"Having men wearing skirts is just a statement. Our aim is to bring about real change in society regarding gender issues. Through this activity, we want students to feel they can be whoever they like to be, and at the same time, create an opportunity for people to support them."
The organizers further stated that they did not want anyone to feel pressured to participate in the activities. They also asked people not to ridicule those taking part in the event, but to respect their freedom to wear what they want.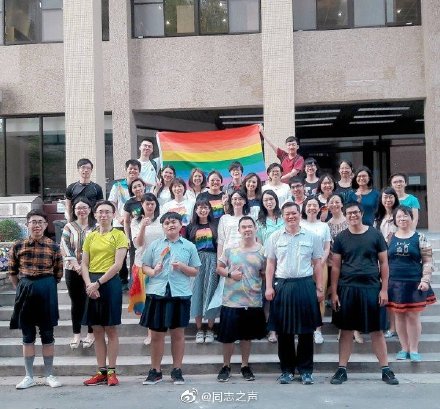 The initiative received much praise, not just on social media, but also from authorities. Gay Voice quoted the director of the New Taipei City Education Bureau, Zhang Mingwen (张明文), who stated: "This is a student-based activity promoting gender equality. Its intention is positive. The Education Bureau also feels this comes from a good place, and therefore we support [respect] it."
Following the success of the initial initiative, student members from the Political Department of the National Taiwan University also decided to organize a 'Men's Skirt Day' on May 13.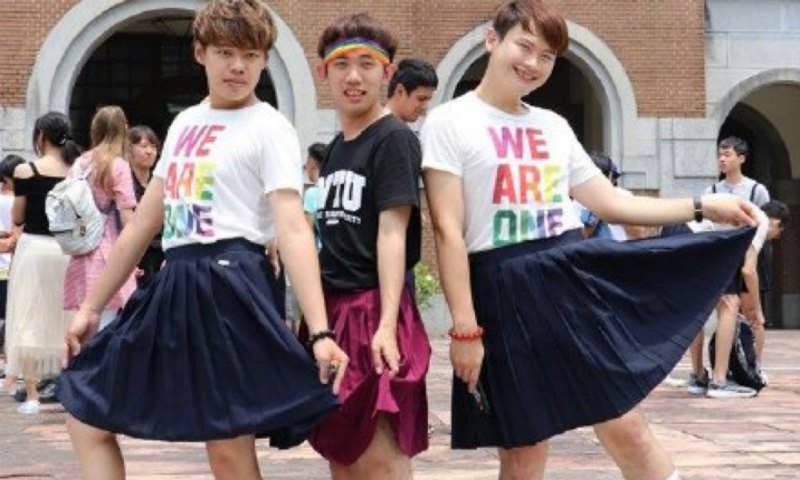 In a video produced by the Taiwanese news platform ETtoday, Ms. Lin (林), one of the organizers, explained that the event also supports those men who receive criticism for wearing 'feminine' clothes. Through events such as these, Lin says, they hope to convey the message that "not only girls can wear skirts," adding: "Men can also wear skirts if they want to, and moreover, they can look beautiful in doing so."
On Weibo, many who expressed their support for the activities wrote: "Every person should have the right to be whoever they want to be," with others writing simple statements such as: "I support this" or "I'm against gender discrimination."
While supporting the men's skirt initiative, some netizens also expressed their admiration for Taiwan. "Inclusiveness and diversity are important conditions for social and cultural prosperity. Taiwan is so cool," one Weibo user wrote. Another commenter wondered how long it would take before such an event would be acceptable in mainland China.
Despite the general praise for 'Men's Skirt Week,' there are also those who attach little importance to the initiative or who straight out reject the idea of men wearing skirts. Especially under the Weibo post by Sina Military (新浪军事) on this news, the majority of commenters denounce the activities. Reactions range from people saying they are against gender discrimination but also feel that "this kind of behavior should not be encouraged" to people even calling it "unhealthy" and "sick."
There are also plenty of people who just find the event funny or admire the beautiful long legs of the men wearing skirts. One netizen jokingly wrote: "I can't support this. The skirts look better on these boys than on me!" Another Weibo user wondered how it was even possible for the boys in the pictures to have skinnier legs than her.
Although news of the event has gone trending on Chinese social media, few PRC state media reported on the issue.
In May of 2018, an event in which people gave out rainbow buttons at Beijing's 798 park to celebrate International Day Against Homophobia (May 17/国际不再恐同日) was stopped by local guards who accused the organizers of holding an "illegal gathering."
By Gabi Verberg
Spotted a mistake or want to add something? Please let us know in comments below or email us. Please note that your comment below will need to be manually approved if you're a first-time poster here.
©2019 Whatsonweibo. All rights reserved. Do not reproduce our content without permission – you can contact us at info@whatsonweibo.com
Papi Jiang Receives Online Backlash for Giving Son Her Husband's Surname
As a role model for female empowerment, Papi Jiang should not have given her child her husband's last name, 'feminists' on Weibo say.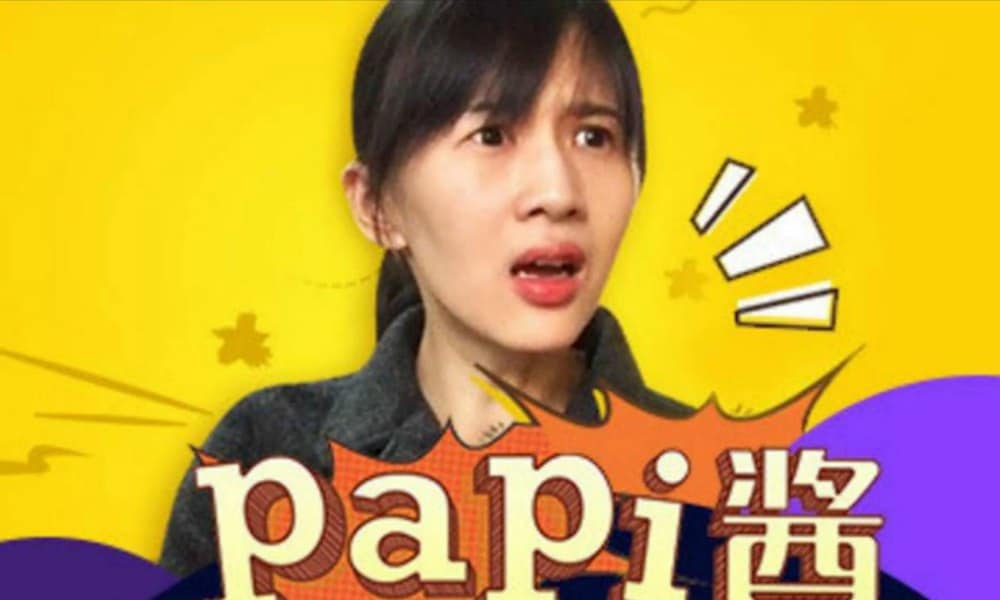 First published

An independent woman such as self-made superstar Papi Jiang should not have given her child her husband's last name, Chinese self-proclaimed feminists say. The issue became top trending on Weibo this week.
China's favorite online comedian and Weibo superstar Papi Jiang (papi酱) has received online backlash for giving her baby her husband's surname.
The online controversy erupted on Mother's Day, when Papi shared a photo of her and her baby on her Weibo account, that has some 33 million followers.
Papi Jiang (33) recently became a mum and wished all mothers a "Happy Mother's Day" in her post, which addressed how being a mum is one of the most tiring tasks she has ever faced in her life. The internet celebrity also posted about suffering from mastitis (inflammation of the breast) while breastfeeding.
Underneath the post, Weibo users started a discussion on Papi Jiang being a mum and why such a successful self-made woman had opted to name her baby after her husband, instead of giving him her own surname.
Dozens of disappointed fans, internet trolls, and self-proclaimed feminists accused Papi of not being an "independent woman," and some even suggested Papi was a "married donkey" (婚驴) for "blindly following the common rules of a patriarchal society."
Papi Jiang (real name Jiang Yilei) is a Beijing Central Academy of Drama graduate who rose to online fame in 2015/2016 with her sharp and sarcastic videos that humorously address relevant topics in Chinese society.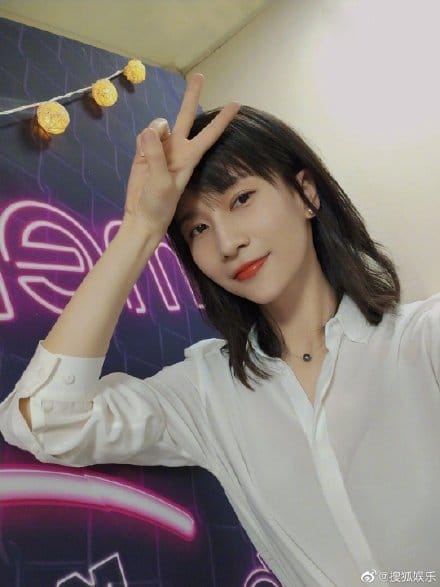 She has been a highly successful as a career woman; since as early as 2016, companies offer millions to get Papi Jiang to promote their brand in one of her videos.
The comedian is often seen as an online role model for female empowerment; not just because of her economic success and independence, but also because her success is not based on her looks – which generally is the case with many female online influencers in China. Proudly identifying herself as a "leftover woman" in the early days of her rise to fame, and not afraid to use vulgar language, she was a breath of fresh air in China's 'Big V' culture.
Papi once said that the most important person in the life of an independent woman is herself.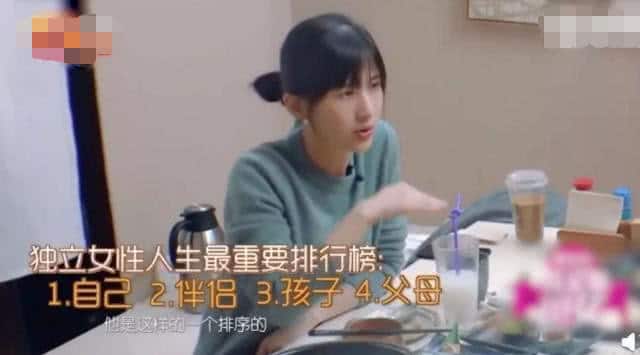 The vlogger already learned that fame can be a double-edged sword back in 2016, when she was targeted by online censors for spreading "vulgar language and content."
This week, the controversy over the surname of Papi's child temporarily became one of the most-searched hashtags on Weibo (#papi酱孩子随父姓引争议#), and some Chinese media outlets also reported the issue.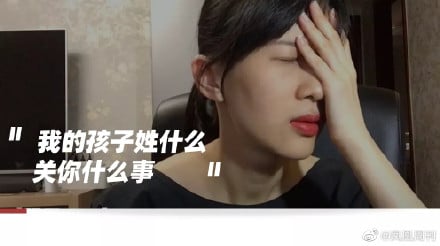 As per China's Marriage Law of 1980, parents can give their child either the father's or the mother's surname. It is relatively unusual for parents to give their newborn the mother's name, but there has been a recent rise in the number of babies to receive their mother's surname.
Although Papi faced backlash for supposedly not being 'independent' for giving her child her own family name, many of Papi Jiang's have come to her defense today. According to some Weibo commenters, the people who are criticizing her are "braindead single feminists" or "internet trolls projecting their own unhappiness onto Papi."
At the time of writing, Papi Jiang's Mother Day post and the one addressing her mastitis seem to have been removed.
By now, online discussions have also shifted to address what feminism actually is – and whether or not those attacking Papi over her child's name are feminists or not.
"Some feminists on Weibo are truly ridiculous," another person writes: "They talk about feminism all the time, but are quick to point their finger at women, what's that about?"
"I am a real feminist," one commenter writes: "The core of feminism is all about giving women the freedom to choose. This also means that women have the freedom to give their child the dad's name."
To read more about Chinese feminism, also see:
– Liberal Writer Li Jingrui Angers Chinese Feminists: "Weaklings and Warriors Are Not Defined by Gender"
– Is There No Chinese Feminism?
To read more about Papi Jiang, check out these articles.
By Manya Koetse (@manyapan)
With contributions from Miranda Barnes
Follow @whatsonweibo
Spotted a mistake or want to add something? Please let us know in comments below or email us. First-time commenters, please be patient – we will have to manually approve your comment before it appears.
©2020 Whatsonweibo. All rights reserved. Do not reproduce our content without permission – you can contact us at info@whatsonweibo.com.
IKEA China Masturbation Video Causes Consternation on Weibo
For some people, IKEA apparently feels a little too much like home.
First published

A video of a woman masturbating in an IKEA store in China has gone viral among Chinese social media users.
In the video, a woman is filmed while fondling herself within an IKEA store while regular customers are shopping in the background. The video is rumored to have been filmed at the store's Guangzhou location.
In the 2-minute video that is making its rounds, the woman is first posing on an IKEA sofa – without any pants on – pleasuring herself while another person films her.
Another shot shows her masturbating on an IKEA bed with multiple customers passing by in the background, seemingly not noticing the woman's behavior.
In a third scene, the woman continues to masturbate within one of the store's showrooms.
Since the pornographic video has spread across Chinese social media like wildfire, IKEA China released a statement on its Weibo account on May 9th, in which it condemned the video.
The Swedish furniture company stated that it is "committed to providing home inspiration for the public" and strives to provide a "safe, comfortable, and healthy shopping experience and environment" for its customers. IKEA further writes it "firmly opposes and condemns" the video.
In 2015, a similar incident went trending on Chinese social media regarding a video of a naked girl and a man having sex in a fitting room at the Sanlitun location of Japanese clothing brand Uniqlo.
Because of the unlikely combination of a 'sex video' and 'Uniqlo', many people wondered at the time if the viral video was actually a secret marketing campaign meant to spice up the image of Uniqlo – something that was denied by the chain.
Later on, five people were arrested over the sex tape and the personal details of the woman in the video were revealed and shared by Chinese web users.
"This is the 2020 Uniqlo," one commenter said about today's IKEA controversy.
Although IKEA has filed a police report against the people involved in the making of the video that has now gone viral, the identities of the woman and her accomplice are not yet known or revealed at the time of writing.
Some netizens suggest the video was filmed some time ago – in the pre-COVID-19 era – since the people in the background are not wearing face masks.
The controversy has not made the IKEA brand any less popular on Chinese social media – on the contrary. On Weibo, thousands of web users have posted about the issue, with many flocking to the IKEA Weibo account to comment.
Underneath an IKEA post promoted with the brand's slogan "Your Home, Your Way" – that now seems a bit dubious – people are leaving all sorts of comments about the video.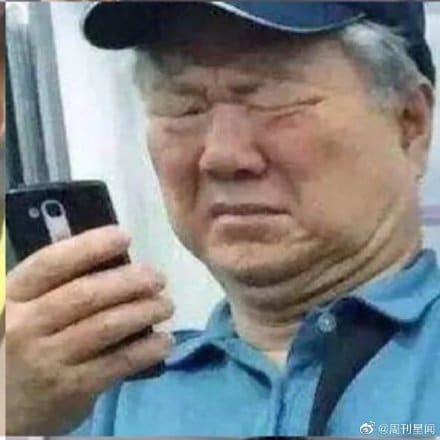 Although some people express anger over the woman's vulgar behavior, there are also many people who seem to find the controversy somewhat amusing, and many others who want to know where they can find the video.
"I'm asking for a friend," is one of the comments that is currently recurring the most in threads about the video.
By Manya Koetse (@manyapan)
With contributions from Miranda Barnes
Follow @whatsonweibo
Spotted a mistake or want to add something? Please let us know in comments below or email us. First-time commenters, please be patient – we will have to manually approve your comment before it appears.
©2020 Whatsonweibo. All rights reserved. Do not reproduce our content without permission – you can contact us at info@whatsonweibo.com.