"What? Holland Still Has A King?!" – The Dutch King's Visit to China on Weibo
The state visit of the Dutch King to China from Oct. 25 to 29 has received a lot of attention from the media in both China and the Netherlands. Chinese netizens share their smartphone pics of the royal couple.
The state visit of the Dutch King to China from Oct. 25 to 29 has received a lot of attention from the media in both China and The Netherlands. One of the reasons for the Chinese interest in the Dutch royals is the foreign concept of monarchy. On Weibo, Chinese netizens share their smartphone pics of the royal couple.
King Willem-Alexander is visiting China from Oct. 25 to 29. Apart from the news that Queen Maxima, who joined the King on the state visit, had to   fly home early due to a kidney infection, the King's visit is going well.
China and The Netherlands have been working on closer ties, both economically and diplomatically. While Willem-Alexander agreed to boost cooperation with China in infrastructure financing, Xi Jinping promised to send two pandas to The Netherlands; a symbolical move to underline the growth of Sino-Dutch relations.
Xi Jinping and the King are no strangers. Xi already visited The Netherlands in March 2014. It was especially memorable as it was the first incoming state visit since Willem-Alexander and Maxima became king and queen in 2013.  This is the second state visit of the Dutch royals to China. In 1999, the former Dutch queen, Beatrix, also came to Beijing.
The visit of Chinese President Xi Jinping and First Lady Peng Liyuan in 2014. In the middle is King Willem-Alexander, besides him are his wife Queen Maxima and his mother, Princess Beatrix. 
Besides Beijing, the King also visits Yan'an, Shanghai and Hangzhou.
On China's social media, many people seem to like the King. As he is pictured eating an apple in Yan'an, one Weibo user says: "King Willem Alexander, biting an apple and looking so cute."
Not all people are aware that The Netherlands has a king. One Weibo user posted the picture below, not only amazed at the fact of the king ("So Holland still has a king?!"), but also at how tall Willem-Alexander actually is.
Other netizens post some pictures taken with their smartphone of Maxima and Willem-Alexander before their official state visit, as they spent their family holiday in China with their three daughters Amalia, Alexia and Ariane. The pics were taken in the old town of Pingyao.
One girl has posted pictures of the table where the King was dining in Yan'an, writing: "This is where the Dutch king will have his dinner!"
Some netizens post a picture of themselves with the royal couple, a photo opportunity that was apparently possible at the Beijing Sino-Dutch reception.
After Willem-Alexander and Maxima attended an activity in Beijing to promote football across China, Sport platform Sport 8 posted: "Handsome Dutch king, beautiful Dutch queen, that you came here on this cold and windy autumn day! Your bright smiles are such a heartfelt encouragement to our youngsters."
Besides all the praise for Willem-Alexander and Maxima, there is just one point of critique: Maxima's pants were not liked by all, with some saying they looked strange and too big on her.
One thing is certain: after this state visit, less Chinese people will be surprised to hear that The Netherlands has a King.
By Manya Koetse
Follow @WhatsOnWeibo
©2015 Whatsonweibo. All rights reserved. Do not reproduce our content without permission – you can contact us at info@whatsonweibo.com.
"Don't Download This App!" – A Top 10 of Harmful Chinese Apps
This latest top 10 of harmful Chinese apps comes amid a heightened media focus on mobile users and cybersecurity in China.
First published
Thousands of apps are available to China's mobile users, but not all of them are safe. These apps were marked as harmful by Chinese state media this week.
On September 17, Chinese state media outlet Xinhua News Agency issued a top 10 list of harmful mobile apps. The list, published via various social media outlets, raised discussions online about the security risks of seemingly innocent and fun apps.
The top 10 list comes during China's 2019 "Clean the Web" (净网) campaign, an ongoing nationwide initiative organized by Chinese authorities to clean China's digital environment by eradicating pornography and 'illegal publications' (扫黄打非).
As the People's Republic of China will soon celebrate its 70th anniversary, the "Clean the Web 2019" campaign is now in full swing.
According to China's National Computer Virus Emergency Response Center (NCVERC), the 10 listed 'harmful apps' posing hazards related to illegal gambling, stealing personal data, and having in-app downloads without users' permission.
The full list of harmful mobile apps (and their bugged versions) is as follows.
The following first four apps are accused of personal data breaches:
1. 'Happy Eliminating'《开心消消消》(Version 1.1)
This gaming app (image on the left), is highly similar to another popular gaming app known as Xiaoxiaole or Happy Elements (开心消消乐) (on the right).
2. 'Digule'《嘀咕乐》(Version 1.0.1)
This app promises to offer free comics and offline downloads. The app presents itself as being "non-ads interference" on the Android Market.
3. 'Mifeng Yx'《蜜蜂优选》(Version 2.4.2)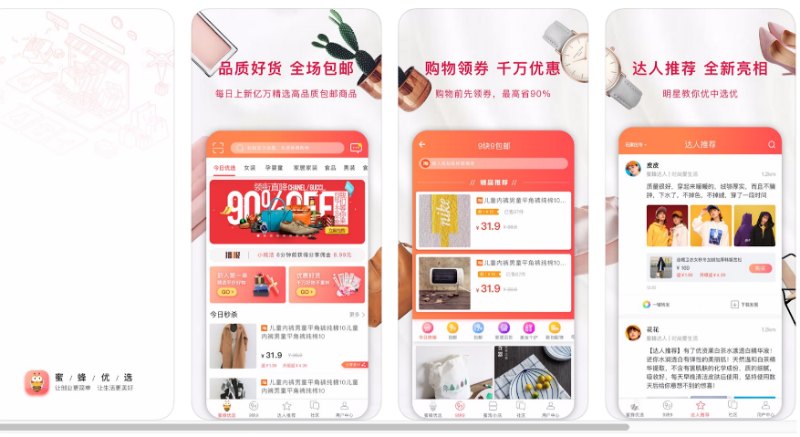 This app helps users to get discount from popular online shopping sites such as Tmall and Taobao.
4. 'Yangling Travel'《杨凌旅游》
This is a travel app that offers a wealth of information related to self-guided tours, travel tips, and hotel booking services.
The following apps have been labeled as 'harmful' for containing malware; their plug-ins and bundles drain users' cellular data by downloading promotional ads and mobile apps in the background without permission:
5. 'Zhijiao YXY'《职教云学院》(Version 1.0.2)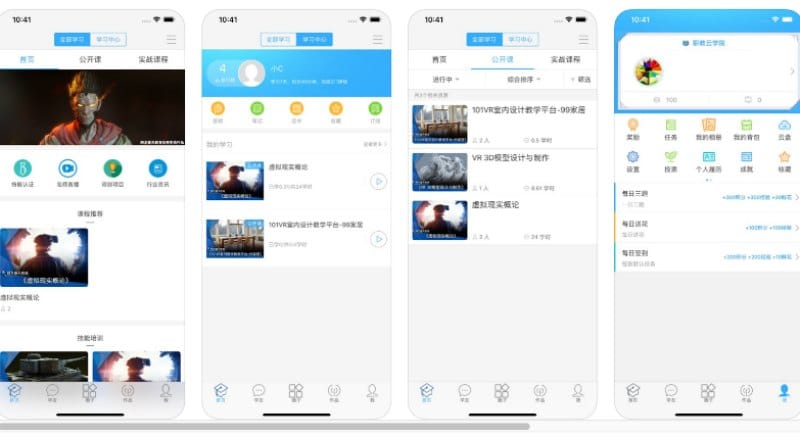 Zhijiao YXY is an online teaching platform for vocational education.
6. 'Fashion Snap'《时尚快拍》(Version 3.6.72)

Fashion Snap is a beauty camera and photo editor tool.
7. 'Watermark Images'《水印修图》(Version 4.0.91)
This is another photo editor tool featuring photo watermark add-ons.
These last three apps were linked with gambling activities by Chinese state media, or have security vulnerabilities making users susceptible to financial losses:
8. 'Cute Puppy Go Home'《萌犬回家》(Version 2.0)
This is an app that matches pets with potential adopters.
9. Guess-emoji-challenge (Version 1.1)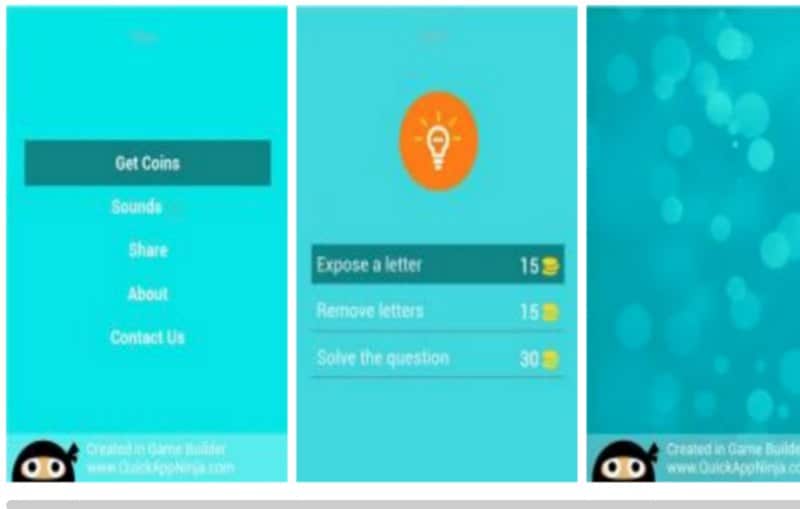 As its name indicates, this is a mobile gaming app all about emoji guessing.
10. Warehouse Manager《仓库管家》(Version 1.0.1)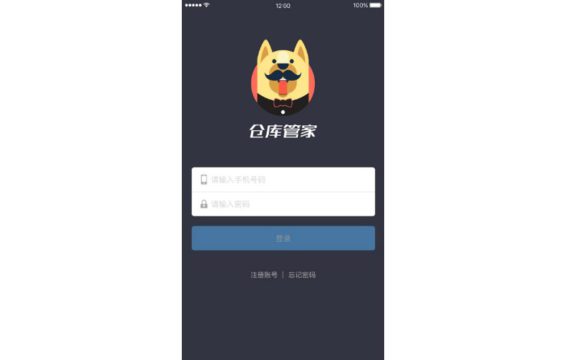 This is a warehouse management application.
(Note that we found two additional apps with the exact same name on AppAdvice, both are described as warehouse management applications – so for now, it is not clear which one of the three is the one referred to by Xinhua, and how it is associated with gambling.)
In addition to warning Chinese mobile users about the aforementioned versions of the 10 apps, Chinese media also spread the NCVERS's advise in recommending netizens to use "real-time monitoring" anti-virus apps to help detect malware carried by illegal and harmful apps. 
In response to the report on the harmful apps, SinaTech News launched a poll on Weibo asking people what unwanted side functions mobile apps they dreaded the most.
At the time of writing, a majority (48.7%) of the 77,000 people participating in the poll indicated that "collecting user data without permission" is one of the things they loathe the most.
With China's Cybersecurity Week kicking off earlier this month, there's recently been an increased (social) media focus on cybersecurity in China.
This week, Chinese cybersecurity experts warned social media users not to post photos of themselves doing a V-sign gesture, since criminals could possibly abuse their fingerprint data.
The Chinese app Zao also sparked major privacy concerns in China earlier this month. The app, that was released on August 30, allows users to play with face-swapping and "deepfake" effects. There were soon concerns about the app's questionable privacy policy, which stated it had "free, irrevocable, permanent, transferable, and relicenseable" rights to all user-generated content (also see The Guardian).
By now, the hashtag 'Ten Lawbreaking & Harmful Apps" (#十款违法有害App#) has received over 130 million views on Weibo.
"This is a time for all of us to be concerned," one Weibo blogger writes, with others agreeing: "I think all apps are collecting our data nowadays."
But not all people seem to be so worried: "Weibo, WeChat, and Baidu – I'd say those apps are really harmful! They are harmful because they make me waste so many hours of my day."
Read more about Chinese apps here.
By Jialing Xie
Spotted a mistake or want to add something? Please let us know in comments below or email us.
©2019 Whatsonweibo. All rights reserved. Do not reproduce our content without permission – you can contact us at info@whatsonweibo.com
Cybersecurity Experts Warn: Flicking the V-Sign in Photos Could Give Away Your Fingerprint Data
V-sign selfie pictures could disclose personal information about your fingerprints, security experts warn.
Our cameras are getting better, but that's not always a good thing. Chinese internet security experts warn that peace sign photos could potentially be abused to collect fingerprint data.
The 2019 China Cybersecurity Week was held in Shanghai this week, and made it to the top trending topics on Sina Weibo today.
The topic attracting the attention of millions of Chinese web users is not China's cybersecurity in general, but one that was discussed during the event, namely the potential privacy risks in making a V-sign on photos.
Chinese internet security experts at the conference warned that people are unaware that they could be giving away personal data information about their fingerprints when sharing photos of themselves making a peace sign.
If the side of the fingertips is facing the camera, and if there is not a lot of space in between the camera and the hand, it would potentially be possible to gather fingerprint data using photo enlargement tools and AI techniques.
The deputy director of the Shanghai Information Security Industry Association stated that photos displaying a fingertop-facing V-sign taken within 1,5 meter of the camera could potentially disclose 100% of one's fingerprint information, China Press reports.
Criminals could reconstruct fingerprint patterns of other people and abuse them in various means – basically wherever fingerprint information is used to confirm people's identities (e.g. biometric door locks or fingerprint payment scanning).
Besides not disclosing fingerprint information in photos posted online, experts also warn people not to leave fingerprint information at machines without confirming their purpose and legality.
Fingerprint scanning is used for a multitude of purposes in China. Foreigners who arrived in China since 2017 will also be familiar with the policy of collecting foreign passport holders' fingerprints upon their arrival in the PRC.
On Chinese social media, the topic "Making a V-Sign Could Leak Your Fingerprint Data" is one of the biggest being discussed today. On Weibo, the hashtag has gathered 200 million views at time of writing (#拍照比剪刀手会泄露指纹信息#).
Some commenters advise people on social media to make peace signs with the nail side of the fingers facing the camera. (That gesture, however, is deemed an offensive gesture in some nations.)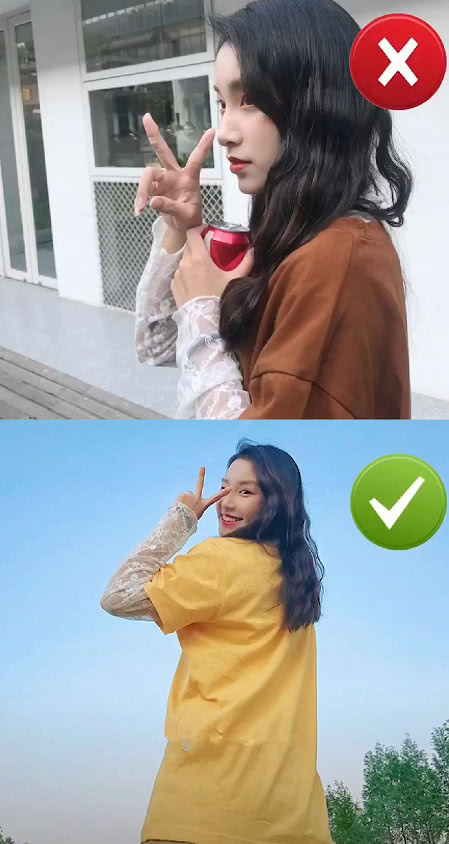 The V-sign is often used as a rather non-symbolic or cute gesture across in East Asia.
Although in many Western countries, the symbol is mostly known as the victory sign ("V for Victory") as used during World War II, it entered mainstream popular culture in Japan since the 1960s and spread to other Asian countries from there.
This Time article explains how the gesture appeared in Japanese manga in the late 1960s, one of them titled V is the Sign (Sain wa 'V' / サインはV).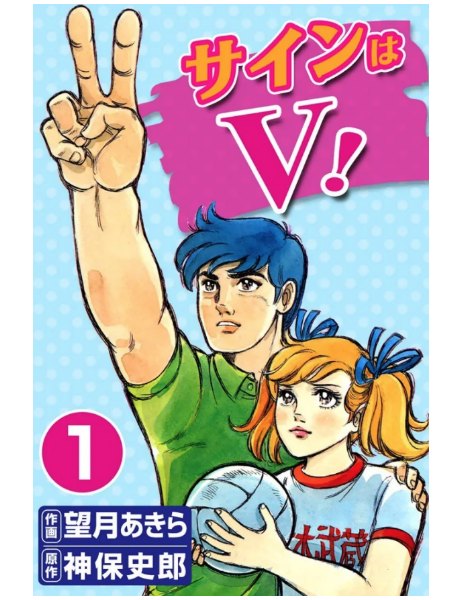 Amid the concerned Weibo users, some are not worried: "It's ok," one commenter writes: "Using a Beauty App smoothes out my skin anyway."
There are also many commenters who are confused about the news, wondering what advanced photo camera quality and AI technique might implicate for future privacy risks concerning face recognition data and iris scanning software ("Should we also close our eyes?").
Others offer a different solution to the unexpected V-sign issue: "Just flip the middle finger instead."
By Manya Koetse
Follow @whatsonweibo
The images used in the featured image on this page come from 追星娱乐说.
Spotted a mistake or want to add something? Please let us know in comments below or email us. Please note that your comment below will need to be manually approved if you're a first-time poster here.
©2019 Whatsonweibo. All rights reserved. Do not reproduce our content without permission – you can contact us at info@whatsonweibo.com