Explosion Near US Embassy in Beijing
Some Beijing residents say they could hear the explosion a kilometer away.
On Thursday afternoon shortly after 13.30 (local time), news of an explosion near the US embassy in Beijing made its rounds on Chinese social media.
"It was an explosion- the sound was really loud," some people on Weibo write: "This is big."
"My work unit is about a kilometer from the US embassy, and we could hear it very loud," one person says.
Chinese journalist Michael Anti wrote on Twitter: "Many sources have confirmed explosion just happened in American Beijing Embassy. Road blocked."
The entire area around the embassy is currently cordoned off, with police and security present at the scene.
A video making its rounds on Weibo showed people running and big clouds of smoke, with the person filming it saying: "There's been an explosion at the US embassy" (see below).
After 14:00 local time, various Chinese news sources, such as Phoenix News, but also TV news channels such as United Express (美联社), confirmed the explosion.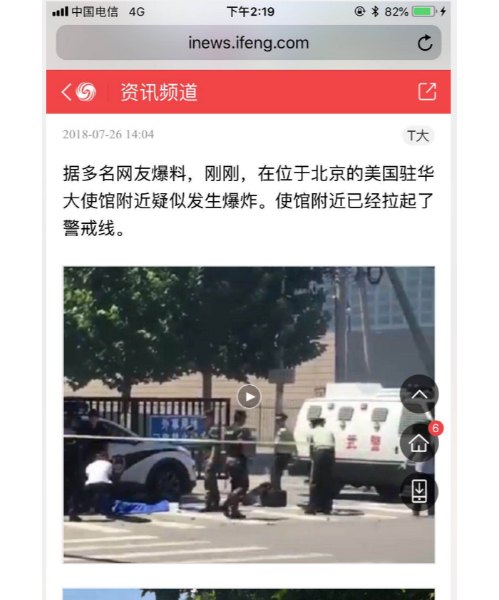 While it is still unclear what has caused the explosion and the smoke, some people on Weibo joke that it was just people having an outside BBQ.
At 15:00 local time, local police confirmed on Weibo that one man caused the explosion at one o'clock at the corner of Anjialou and Tianze Road (which is where the entrance of the US embassy is located). A suspected "firecracker installation" caused the explosion.
The man, a 26 year old male from Inner Mongolia, has injuries on his hand, but reportedly has suffered no serious injuries. He has first been taken to the hospital.
Police also report that no other people were harmed in the explosion and that the situation is now under control. They do not make any statements about alleged motivations behind the explosion and whether or not it was intentional.
"He surely didn't think it was Spring Festival," some commenters say – Spring Festival is the usual time for setting off firecrackers.
"Firecrackers are supposed to be a happy sound," others say.
At time of writing, various threads on Weibo relating to the US embassy explosion have been screened off, but sharing of photos and commenting still continues across Weibo, Wechat, and other platforms.
The BBC states that there were earlier reports today that police had taken away a woman who had tried to set herself on fire near the US embassy just two hours before the blast, although it has not been confirmed if the two incidents are linked in any way.
Update: Chinese authorities have come forward stating the explosion is an "isolated public security incident."
By Manya Koetse, with contributions from Miranda Barnes
Follow @whatsonweibo
Spotted a mistake or want to add something? Please let us know in comments below or email us.
©2018 Whatsonweibo. All rights reserved. Do not reproduce our content without permission – you can contact us at info@whatsonweibo.com.
Press Conference on Chinese Student's Death: Hu Xinyu Left Message on Voice Recorder
These are the most important details shared during the 2.2.23 press conference on the disappearance and death of Hu Xinyu.
The disappearance and death of the Chinese 15-year-old Hu Xinyu has become one of the biggest topics on Chinese social media recently, with dozens of hashtags related to the story receiving millions – sometimes even billions – of views.
Hu Xinyu went missing from school on Oct. 14, 2022. The boy's whereabouts were a mystery for 106 days, during which family, friends, police, and dedicated search teams searched for the student all across the Yanshan County region in Jiangxi Province and beyond.
On Jan 28., 2023, Hu's remains were found by a local guard on the premises of a grain warehouse not far from the school. For a full timeline of Hu's disappearance and the details surrounding his death, see our previous article here.
A voice recorder was also found near Hu's remains, but the data on the small 4GB recorder initially seemed to be unretrievable, and it was sent back to the manufacturer for analysis.
On the morning of Feb. 2, 2023, local authorities and the dedicated task force organized a live-broadcasted press conference on the case and the latest findings.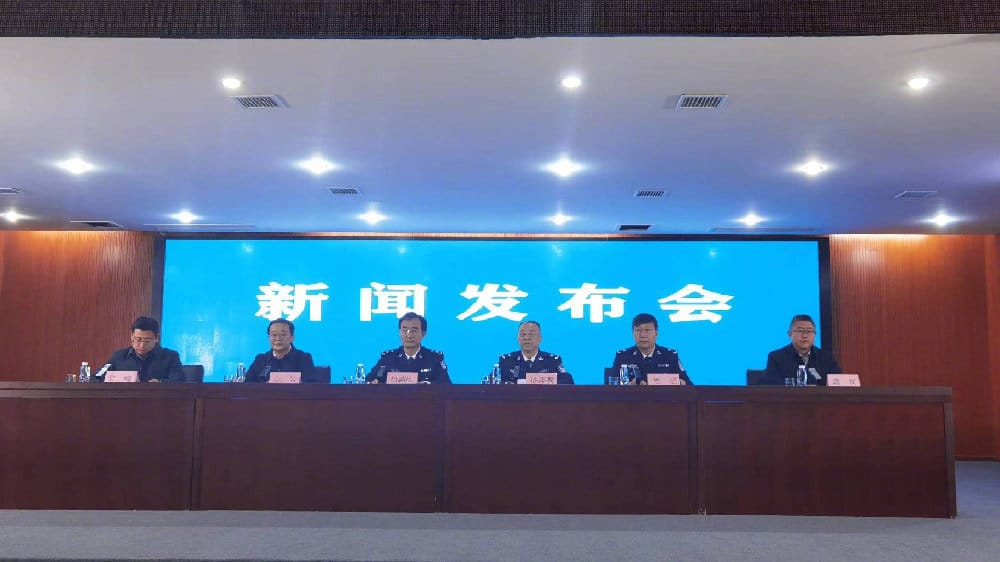 The most important pieces of information provided in the press conference on February 2nd are as follows:
◼︎ Hu Xinyu's death has been ruled a suicide by hanging. Hu used shoelaces, which were removed from the shoes found near Hu's remains.
◼︎ As previously reported, Hu was found at a nearby grain warehouse. It has now been clarified that the area where Hu's remains were found is a grain reserve depot area. The grain reserve depot area is prohibited to enter and is guarded 24/7. It is a very large plot of land that includes a zone (over 8000 square meters) with twenty buildings on it – including warehouses and living quarters, – and a forest area of approximately 9300 square meters. Although the area is encircled by a wall, some parts of the wall are lower due to uneven ground. Hu's body was found in the wooded area, hanging from a tree near the wall, close to one of the spots where the wall height was significantly lower.
◼︎ The location where Hu's remains were found is just 226 meters away from the Zhiyuan Middle School and it had been searched before, not only through the use of thermal drones, but also by search teams on four different occasions in October and November of 2022. Although all the buildings in the area were searched along with other parts of the zone, the specific wooded area where Hu was later found was not searched. There were also no clues that led search teams to believe Hu Xinyu had walked a specific route through dense vegetation surrounding the grain depot area.
◼︎ The voice recorder plays a major role in this case. It was previously known that Hu Xinyu had purchased a voice recorder and that it could not be located after Hu Xinyu went missing. Although earlier reports stated that the data on the recorder could not be retrieved as the device had been exposed to sun, rain, moist, etc., it has now been announced that the audio files have been retrieved and that Hu Xinyu recorded two messages on Oct. 14, 2022, at 17:40 and 23:08, in which he expressed the will to commit suicide.
◼︎ The involved experts in this case have also concluded that through analysis and based on Hu's own notes and other evidence, the 15-year-old boy was struggling with his mental health and emotional disorders related to loneliness, insecurity, and lack of communication. Hu also experienced additional stress when he was getting lower grades, and he suffered from insomnia, difficulty concentrating, abnormal eating patterns, and an overall sense of hopelessness.
This reconstruction, published by People's Daily, clarifies how Hu remains were found, how he was able to access the grain warehouse premises (uneven ground>lower wall), and why it was so hard to find him during all this time. pic.twitter.com/vrXqnsjtQU

— Manya Koetse (@manyapan) February 2, 2023
During the press conference, reporters were allowed to ask questions related to the case. In response to a question related to the many rumors the Hu Xinyu case has attracted over the past months, one official declared that at least two persons have been arrested for fabricating videos and purposely spreading false rumors about the case.
After Thursday's press conference, it has once again become clear just how big the social media attention is for this case. The hashtag "Content of Hu Xinyu Voice Recorder" (#胡鑫宇录音笔内容#) received over 390 million views on Weibo; the hashtag "Hu Xinyu Expressed Will to Commit Suicide on Voice Recorder" (#胡鑫宇录音笔中音频表达自杀意愿#) received over 640 million views; the hashtag "Hu Xinyu Died due to Self-Hanging" (#胡鑫宇系自缢死亡#) received over 950 million views.
Among the many responses, there are those who argue that schools should offer more channels to provide support to students dealing with mental health issues. Others hope that Hu Xinyu can now finally rest in peace.

For information and support on mental health and suicide, international helplines can be found at www.befrienders.org.

By Manya Koetse 
Get the story behind the hashtag. Subscribe to What's on Weibo here to receive our newsletter and get access to our latest articles:
Spotted a mistake or want to add something? Please let us know in comments below or email us. First-time commenters, please be patient – we will have to manually approve your comment before it appears.
©2023 Whatsonweibo. All rights reserved. Do not reproduce our content without permission – you can contact us at info@whatsonweibo.com.
U.S. Embassy Launches WeChat Stickers Featuring Cartoon Eagle
A Weibo hashtag about the eagle stickers, that feature some phrases previously used by China's Foreign Ministry, has now been taken offline.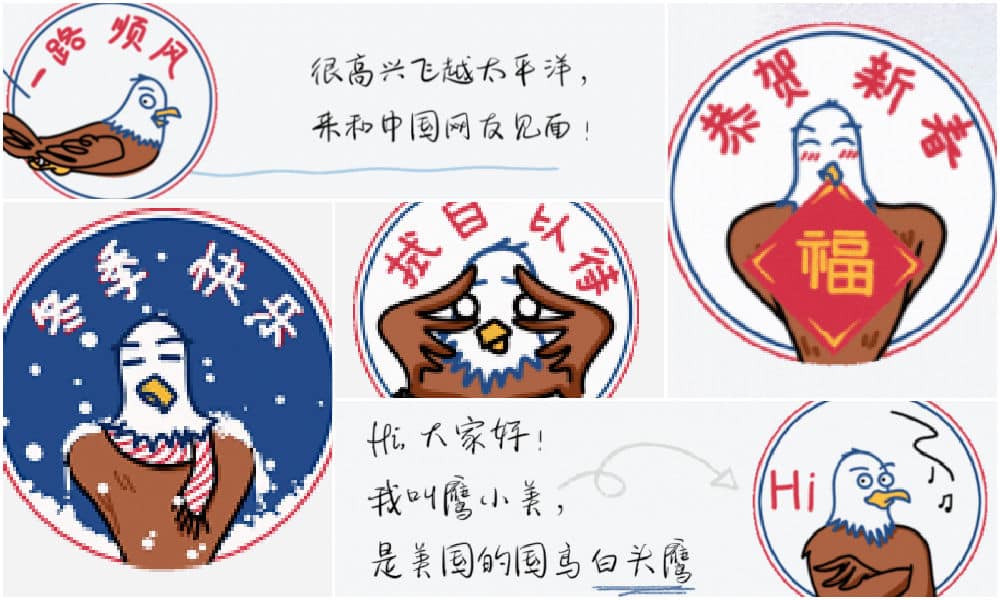 On January 30, the American Embassy in China announced the launch of its very own series of social media gifs, a special 'emoticon collection' (表情包), featuring a little, somewhat silly cartoon eagle.
The U.S. Embassy launched the eagle series on WeChat and also announced the series on their Weibo account, writing that the eagle made its first public appearance in light of the festivities surrounding the Chinese New Year.
The eagle is called "Xiaomei" or "Little Mei" (鹰小美). The 'mei' is part of 美国 Měiguó, Chinese for the 'United States,' but měi also means beautiful and pretty.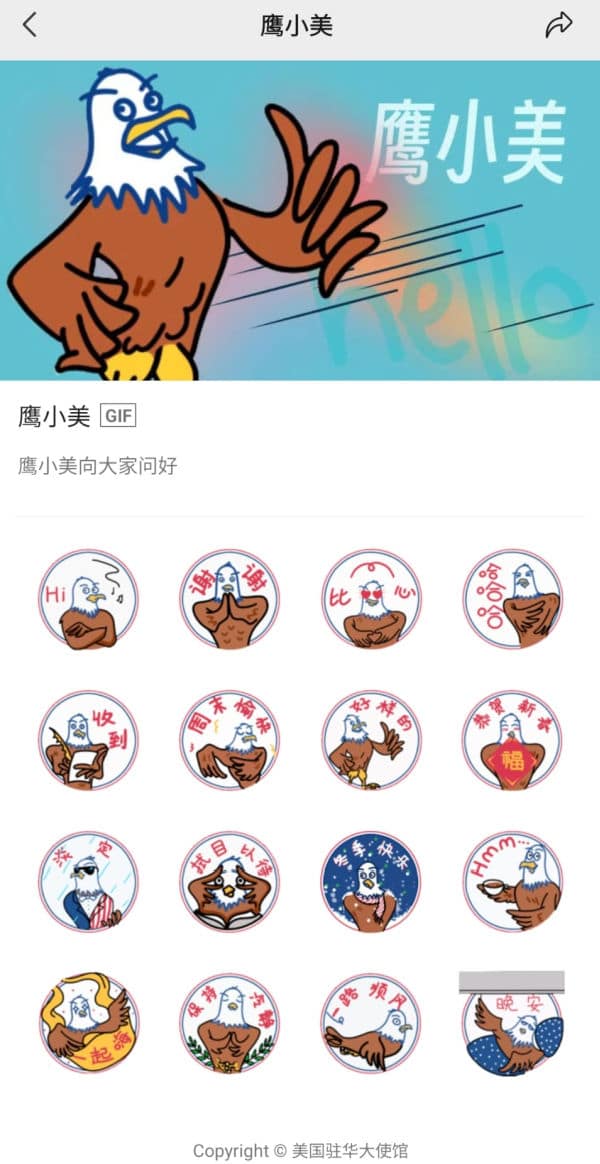 The American embassy issued a total of 16 different animated stickers, and they're intended to be used on Tencent's WeChat, where users can download all kinds of different emoticons or stickers to use in conversations.
WeChat users often use many different animated stickers in conversations to express emotions, make jokes, or increase the festive mood (by sending out celebratory New Year's or birthday etc gifs). Users can download new and preferred sticker packages through the app's sticker section.
One sticker shows Xiaomei with a festive decoration with 福 (fú) for blessing and prosperity, wishing everyone a happy start to the Chinese Lunar New Year. There are also stickers showing the texts "happy winter," "hi," and "thank you."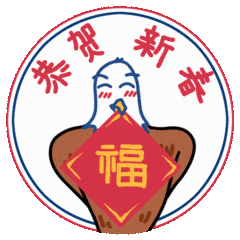 Another sticker in the series that has triggered some online responses is one that shows the eagle with a surprised look, wiping its eyes, with the words "wait and see" written above. The Chinese expression used is 拭目以待 shìmù yǐdài, to eagerly wait for something to happen, literally meaning to wipe one's eyes and wait.
This same expression was often used by the Chinese Foreign Ministry spokesperson Zhao Lijian (赵立坚) during press conferences, and he also used it in 2022 when responding to questions related to Nancy Pelosi's controversial visit to Taiwan and how the Chinese military would respond (e.g. he first used "wait and see" in the context of waiting to see if Pelosi would actually dare to go to Taiwan or not). But Zhao also used "please wait and see" (请大家拭目以待) when foreign reporters asked him how China would respond to the announced U.S. boycott of the Winter Olympics in 2021.
The Little Mei emoji triggered the most responses as some netizens felt it was meant as a sneer to the Chinese Foreign Ministry.
One of Little Mei's quotes is also "remain calm" (保持冷静 bǎochí lěngjìng), which was – perhaps coincidentally – also often used by Zhao in the context of the war in Ukraine and to refer to other international conflicts or tensions ("all parties should remain calm"). The animated sticker also has olive branches growing behind the eagle.
It recently became known that Zhao, who became known as the 'Wolf Warrior' diplomat, was removed as the Foreign Ministry spokesperson and was moved to the Department of Boundary and Ocean Affairs.
Especially in the context of Zhao leaving his post, some wondered why the U.S. Embassy would use phrases related to his press conferences for their new emoticons.
Although some people suggested the WeChat stickers were not launched in China with good intentions, others appreciated the humorous visuals and felt it was funny. Some also joked that America was infiltrating Chinese social media with its cultural export ("文化输出"), and others wondered if they could not also introduce some other stickers with more Chinese Foreign Ministry popular phrases on them.
A hashtag related to the topic made its rounds on Weibo on Tuesday (#美驻华大使馆上线鹰小美表情包#), but the topic suddenly was taken offline on Tuesday evening local time, along with some of the media reports about the remarkable WeChat series.
The WeChat stickers are still available for downloading by scanning the QR code below through WeChat.
By Manya Koetse , with contributions by Miranda Barnes
Get the story behind the hashtag. Subscribe to What's on Weibo here to receive our newsletter and get access to our latest articles:
Spotted a mistake or want to add something? Please let us know in comments below or email us. First-time commenters, please be patient – we will have to manually approve your comment before it appears.
©2023 Whatsonweibo. All rights reserved. Do not reproduce our content without permission – you can contact us at info@whatsonweibo.com.