Gansu Female Student Commits Suicide after School Ignores Sexual Abuse Claims
Shockingly, some people applauded as the girl jumped to her death.
A tragic story about a 19-year-old girl whose abuse story was not believed by her school or local authorities is making its rounds on Chinese social media – together with a video that shows the girl's horrifying suicide. (Updated.)
The horrific suicide of a 19-year-old female student from Qingyang in Gansu province was live-streamed on Chinese social media on June 21st when she jumped from a high building in the prefecture-level city.
According to various Weibo sources and some media (e.g. EBC), the young woman named Li suffered from severe depression after her school and local authorities did not believe her when she reported that her high school teacher had sexually assaulted her.
According to Li's reports, which leaked online, the assault happened during school time in 2016 after a visit to the school nurse. Li, who had a stomach ache, was recovering in the school's resting area where a teacher named Wu Yonghou (吴永厚) was in charge.
When Wu sat by Li to check on her, he allegedly held her and kissed her on the mouth, face, and ears. He also attempted to take off her clothes, but when another teacher entered the area, the assault stopped.
China Times reports that the incident weighed very heavy on Li, who went to the school counsellor the following day. Against Li's will, however, they settled the case by making teacher Wu apologize to the girl. They summoned her to go back to class afterward – with Wu as her teacher.
The young student proceeded to report the case to local authorities. But since Wu claimed he had only touched Li as a way of 'physical examination' to 'check if she had a fever,' he was released without charge and continued to work at Li's school as her teacher. Li consequently gave up to undertake further legal steps against Wu.
Following this ordeal, Li allegedly suffered from depression, which led to her suicide on the 21st of this month.
According to one influential Weibo blogging media account (5.7 million followers), some hundred people had gathered at the building where Li was trying to jump, where they allegedly cheered, applauded, and screamed "jump already" (not confirmed in official media).
A shocking video (warning: death, viewer discretion advised) shows how the young woman is hanging from a window in a high building, with a rescue worker trying to pull her back inside.
When Li pulls herself away and falls down the high building, the rescue worker loudly cries out in agony and weeps while bystanders can be heard gasping, screaming, and some, shockingly, clapping. Li did not survive her fall.
"Girl, I hope you're off to a better world, where people are not so cold and detached."
By June 24, the post about Li's story and video showing her fall was shared on Weibo more than 30.000 times, with over 35.000 people leaving comments. The story also received much attention in hundreds of other posts across Weibo.
Many netizens show their sympathy for both the woman and the rescue worker: "A girl's despair, a rescue worker's despair – one because she doesn't want to continue living, the other because he wasn't able to rescue her in the final moments. I don't understand how bystanders can laugh."
"That sound of weeping hits me in the heart. It's not your fault, you did what you could to save her. Girl, I hope you're off to a better world, where people are not so cold and detached."
"It is the people who clapped who really made her kill herself. Even her last bit of spirit was crushed in those final moments," others say.
Rumors also make their rounds, such as that some individuals claim the rescue worker in question previously already saved the girl from a suicide attempt in 2017 and was familiar with her. These rumors remain unconfirmed.
There are also people in the comment section who allege there was a time period of four hours while rescue workers talked to the girl and tried to help her before that fatal jump. They ask: "Why didn't the authorities prepare for an air cushion on the ground?"
A lot of comments condemn the bystanders who were clapping at the time of Li's suicide. "They are animals," a typical comment said.
Many also condemn the teacher, asking: "How can people like this even become a teacher?"
Over the past few months, various stories about abusive teacher-student relations have become trending topics on Chinese social media.
The story of female student Gao Yan, who committed suicide in 1998 after suffering abuse by her professor, surfaced again in April of this year when an old classmate of Gao Yan came forward in the media. But there were also other stories of (male) students committing suicide due to the maltreatment they faced by their teachers.
"I hope this story becomes even bigger," one Weibo user writes: "I want everyone to see the injustice that is at the heart of this story."
Update June 25 (18:30 Beijing time): State media outlet Global Times reports that multiple onlookers who were "disrespectful to life" by cheering on Li's suicide have been taken into custody. Local authorities said investigations will continue.
If you or someone you know needs help, there are international suicide hotlines for you to contact. For China, see this information. The US national suicide hotline: 1-800-273-TALK, or please see this list of international helplines.
By Manya Koetse
Follow @whatsonweibo
Directly support Manya Koetse. By supporting this author you make future articles possible and help the maintenance and independence of this site. Donate directly through Paypal here. Also check out the What's on Weibo donations page for donations through creditcard & WeChat and for more information.
Spotted a mistake or want to add something? Please let us know in comments below or email us.
©2018 Whatsonweibo. All rights reserved. Do not reproduce our content without permission – you can contact us at info@whatsonweibo.com.
Summer Censorship: Weibo Launches "Project Sky Blue"
No hot summer on Weibo: the social media network announces extra censorship on 'vulgar content.'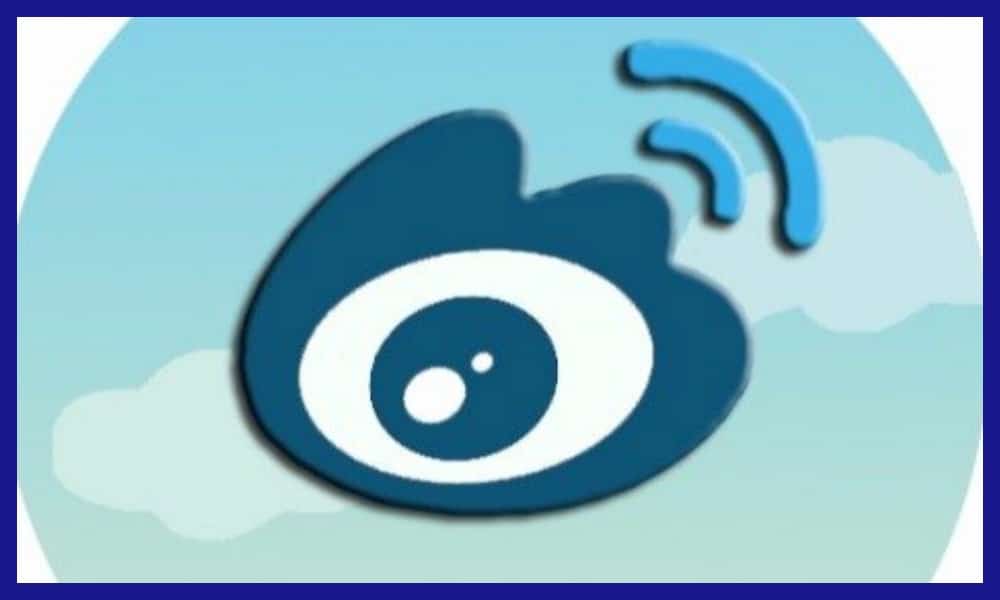 Earlier this week, the administration of Sina Weibo announced a special summer holiday crackdown on "vulgar content," including "pornographic novels, erotic anime, pictures or videos."
In a public announcement that was posted on July 4th, the Weibo administration writes that the primary goal of this campaign is to "create a healthier, more positive environment for underage users" during the summer break period.
The censorship plan is titled "Project Deep Blue" (or: "Project Sky Blue") (蔚蓝计划), and will use filter systems, human moderators and user reports to censor more content for the upcoming two months.
The project even has its own Weibo account now, where Weibo users can ask questions, report inappropriate content, and get more information on the campaign.
Weibo states it will further expand its team of online content supervisors, and also explicitly encourages netizens to flag 'inappropriate' content to make the online community 'more wholesome.'
The hashtag #ProjectDeepBlue (#蔚蓝计划#) topped the hot search lists on Weibo this week; not necessarily because of the topic's popularity, but because it was placed there by the social media site's administration. At time of writing, the hashtag page has attracted more than 180 million views.
Online responses to the summer censorship program are mixed: many commenters voice their support for the latest measure, while others express frustration.
One Weibo user from Hubei calls the latest measure "hypocritical," arguing that minors surf Weibo just as much during school time as during the summer holiday – suggesting that launching a special censorship program for the summer vacation does not make sense at all.
But many popular comments are in favor of the project, saying: "I support Project Deep Blue, the internet needs to be cleaned up," and: "China's young people need to be protected."
This is not the first time Weibo launches a special intensified censorship program. Throughout the years, it has repeatedly carried out 'anti-pornography' campaigns in cooperation with Chinese cyberspace authorities.
Often, the crusade against 'vulgar' content also ends up being used for the purpose of censoring political content rather than to actually eradicate 'obscenities' (read more).
By now, it seems that many Weibo users are quite actively using the Project Deep Blue tag to report on other users who are posting violent or vulgar content.
"If you're not careful, you're hit with vulgar and obscene content the moment you're on the internet," well-known mom blogger Humapanpan (@虎妈潘潘) writes: "Now that the summer holiday is coming, I hope we can join the Project Deep Blue, and clean up the internet environment.  Actively report obscene content the moment you see it – let's protect our future together."
By Skylar Xu & Manya Koetse
Spotted a mistake or want to add something? Please let us know in comments below or email us. Please note that your comment below will need to be manually approved if you're a first-time poster here.
©2019 Whatsonweibo. All rights reserved. Do not reproduce our content without permission – you can contact us at info@whatsonweibo.com
Horrific Dalian Attack Dominates Discussions on Weibo: Suspect Arrested
People's Daily writes the attacker suffered from "mood swings" after a fight with his girlfriend.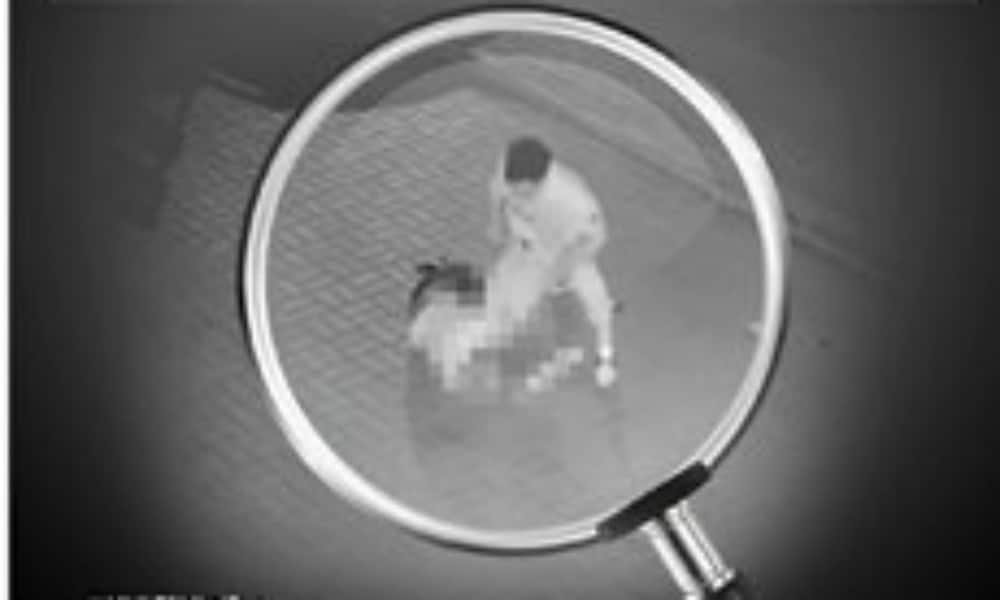 First published
A gruesome attack on a woman walking the streets alone was caught on surveillance cameras this weekend. The violent assault has been a major topic of discussion on Chinese social media for the past two days. After a manhunt for the attacker, state media now report that he has been arrested.
A shocking surveillance video capturing a female pedestrian being attacked and severely beaten by a man is dominating discussions on Chinese social media these days.
The surveillance video started making its rounds on WeChat and Weibo on Monday. The extremely disturbing footage shows how a woman is walking by herself and is then approached by a man who beats her to the ground, severely kicks her head and body some twenty times, tears her clothing, and then drags the woman away by her hair (warning graphic).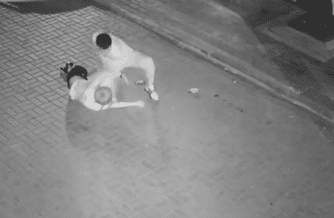 Chinese authorities and social media companies could not seem to find the source of the video right away.
Since the footage was captured at night, it did not clearly show the surroundings, leading to police all across China launching an investigation to find out more about where this took place. On Tuesday morning, the Ministry of Public Security asked the public to provide leads on the incident.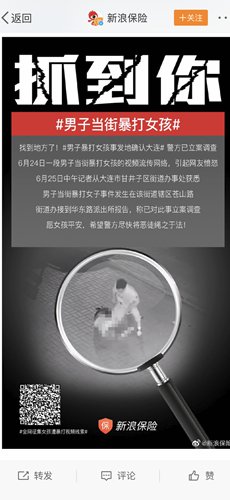 It now turns out that the horrific attack occurred on June 22 at 0:44 AM in the Ganjingzu district in the city of Dalian, where police received a report that night that matches the incident on the video.
The victim has been identified as the 29-year-old Wu, who is reported to have suffered "soft tissue damage to her face" due to the attack, and who has since been discharged from the hospital following treatment.
Although some netizens questioned how it would be possible for the victim to only suffer "soft tissue damage," further details were not disclosed.
The security company which the surveillance camera belonged to stated they did not know how the video had leaked online in the first place.
On Tuesday afternoon, some reports claimed the attacker had not been arrested nor identified yet. Other reports said that Dalian police were investigating a suspect by late afternoon.
"He suffered from mood swings after a fight with his girlfriend."
On Tuesday night at 23:45, state media outlet People's Daily reported on Weibo that the suspect had been detained.
The newspaper stated that the suspect is a 31-year-old man from Dalian named Wang. According to People's Daily, he suffered from "mood swings" after a "fight with his girlfriend," and randomly attacked and molested the victim "after a night of drinking." He has now confessed to his crime.
Photos of the alleged suspect are making their rounds on social media, although official sources have not confirmed that these photos are indeed of the 31-year-old Wang.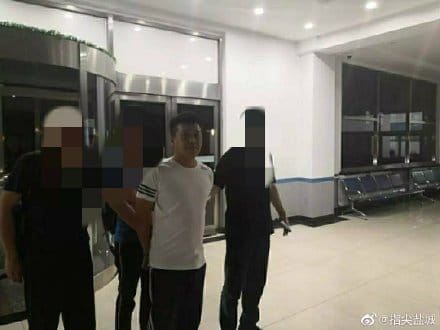 By now, the Weibo hashtags "Man Beats up Girl in the Middle of the Street" (#男子当街暴打女孩#) and "Woman Viciously Beaten and Dragged Away by Man Late at Night" (#女子深夜遭男子暴打拖行#) received a staggering 1,35 billion and 120 million views, showing that this case is closely followed by Chinese netizens – comparable to the Didi murder cases that also received major attention in 2018.
Many comments on Tuesday night criticized Chinese state media for reporting on the suspect's alleged "mood swings."
"This brings a whole new meaning to the term 'mood swings'," one commenter noted. "Let's hope his prison cell mates will beat him every day he has a 'mood swing.'"
"I don't want to know anything about his feelings before he used this kind of violence! I don't want to know anything about his experience! It's never a reason to do this to a stranger!"
"So mood swings lead to people randomly attacking and molesting an innocent passer-by?!" Others wrote: "He broke up with his girlfriend and wanted revenge on all women."
In late May of this year, a young woman was stabbed to death in the city of Nanchang, in what appeared to have been a random attack; the attacker, a 32-year-old man, was unable to find a wife and suffered from a mental illness.
In 2015, a man with a sword stabbed a woman to death in front of the Uniqlo store in Beijing's Sanlitun area. That same year, another Chinese man stabbed five random women who resembled his ex-girlfriend.
About the Dalian case, one commenter says: "This degree of violence just makes my blood run cold. For the police, it might just be another case, and they're not making a big fuss about it, and that saddens me."
Another Weibo user writes: "The evil for women in society is just too much. To be violently attacked like this on your way home – it's just inexplicable. I hope the victim will get well soon."
By Manya Koetse and Miranda Barnes
Follow @whatsonweibo
Spotted a mistake or want to add something? Please let us know in comments below or email us. Please note that your comment below will need to be manually approved if you're a first-time poster here.
©2019 Whatsonweibo. All rights reserved. Do not reproduce our content without permission – you can contact us at info@whatsonweibo.com