Gansu Female Student Commits Suicide after School Ignores Sexual Abuse Claims
Shockingly, some people applauded as the girl jumped to her death.
A tragic story about a 19-year-old girl whose abuse story was not believed by her school or local authorities is making its rounds on Chinese social media – together with a video that shows the girl's horrifying suicide. (Updated.)
The horrific suicide of a 19-year-old female student from Qingyang in Gansu province was live-streamed on Chinese social media on June 21st when she jumped from a high building in the prefecture-level city.
According to various Weibo sources and some media (e.g. EBC), the young woman named Li suffered from severe depression after her school and local authorities did not believe her when she reported that her high school teacher had sexually assaulted her.
According to Li's reports, which leaked online, the assault happened during school time in 2016 after a visit to the school nurse. Li, who had a stomach ache, was recovering in the school's resting area where a teacher named Wu Yonghou (吴永厚) was in charge.
When Wu sat by Li to check on her, he allegedly held her and kissed her on the mouth, face, and ears. He also attempted to take off her clothes, but when another teacher entered the area, the assault stopped.
China Times reports that the incident weighed very heavy on Li, who went to the school counsellor the following day. Against Li's will, however, they settled the case by making teacher Wu apologize to the girl. They summoned her to go back to class afterward – with Wu as her teacher.
The young student proceeded to report the case to local authorities. But since Wu claimed he had only touched Li as a way of 'physical examination' to 'check if she had a fever,' he was released without charge and continued to work at Li's school as her teacher. Li consequently gave up to undertake further legal steps against Wu.
Following this ordeal, Li allegedly suffered from depression, which led to her suicide on the 21st of this month.
According to one influential Weibo blogging media account (5.7 million followers), some hundred people had gathered at the building where Li was trying to jump, where they allegedly cheered, applauded, and screamed "jump already" (not confirmed in official media).
A shocking video (warning: death, viewer discretion advised) shows how the young woman is hanging from a window in a high building, with a rescue worker trying to pull her back inside.
When Li pulls herself away and falls down the high building, the rescue worker loudly cries out in agony and weeps while bystanders can be heard gasping, screaming, and some, shockingly, clapping. Li did not survive her fall.
"Girl, I hope you're off to a better world, where people are not so cold and detached."
By June 24, the post about Li's story and video showing her fall was shared on Weibo more than 30.000 times, with over 35.000 people leaving comments. The story also received much attention in hundreds of other posts across Weibo.
Many netizens show their sympathy for both the woman and the rescue worker: "A girl's despair, a rescue worker's despair – one because she doesn't want to continue living, the other because he wasn't able to rescue her in the final moments. I don't understand how bystanders can laugh."
"That sound of weeping hits me in the heart. It's not your fault, you did what you could to save her. Girl, I hope you're off to a better world, where people are not so cold and detached."
"It is the people who clapped who really made her kill herself. Even her last bit of spirit was crushed in those final moments," others say.
Rumors also make their rounds, such as that some individuals claim the rescue worker in question previously already saved the girl from a suicide attempt in 2017 and was familiar with her. These rumors remain unconfirmed.
There are also people in the comment section who allege there was a time period of four hours while rescue workers talked to the girl and tried to help her before that fatal jump. They ask: "Why didn't the authorities prepare for an air cushion on the ground?"
A lot of comments condemn the bystanders who were clapping at the time of Li's suicide. "They are animals," a typical comment said.
Many also condemn the teacher, asking: "How can people like this even become a teacher?"
Over the past few months, various stories about abusive teacher-student relations have become trending topics on Chinese social media.
The story of female student Gao Yan, who committed suicide in 1998 after suffering abuse by her professor, surfaced again in April of this year when an old classmate of Gao Yan came forward in the media. But there were also other stories of (male) students committing suicide due to the maltreatment they faced by their teachers.
"I hope this story becomes even bigger," one Weibo user writes: "I want everyone to see the injustice that is at the heart of this story."
Update June 25 (18:30 Beijing time): State media outlet Global Times reports that multiple onlookers who were "disrespectful to life" by cheering on Li's suicide have been taken into custody. Local authorities said investigations will continue.
If you or someone you know needs help, there are international suicide hotlines for you to contact. For China, see this information. The US national suicide hotline: 1-800-273-TALK, or please see this list of international helplines.
By Manya Koetse
Follow @whatsonweibo
Directly support Manya Koetse. By supporting this author you make future articles possible and help the maintenance and independence of this site. Donate directly through Paypal here. Also check out the What's on Weibo donations page for donations through creditcard & WeChat and for more information.
Spotted a mistake or want to add something? Please let us know in comments below or email us.
©2018 Whatsonweibo. All rights reserved. Do not reproduce our content without permission – you can contact us at info@whatsonweibo.com.
"Tyrant Train Woman" Goes Trending on Weibo and Unleashes Flood of New Memes
The hashtag "High-Speed Tyrant Woman" (#高铁霸座女#) already received a staggering 450 million views on Weibo today.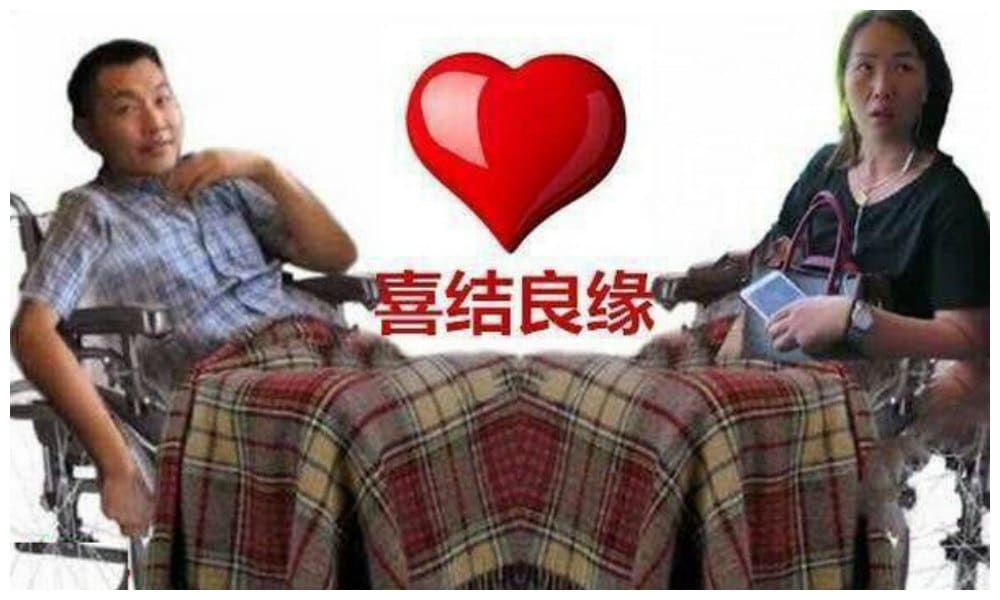 While the bizarre behavior of a male passenger went viral in late August, this time, it is a female passenger's rude behavior that's become trending on Chinese social media. Some netizens think the two 'high-speed train tyrants' (高铁霸座) deserve each other, creating memes putting them together.
In late August of this year, one rude man from Shandong who refused to give up the seat he took from another passenger became known as the "High-Speed Train Tyrant" (高铁霸座男 gāotiě bà zuò nán) on Chinese social media.
A video showing the man's bizarre behavior went viral, and netizens were especially angry because the man pretended he could not get up from the stolen seat and needed a wheelchair – although he did not need one when boarding the train.
The man was later temporarily blacklisted for his actions. Although he apologized in a public video, a newer video (Youtube link) made clear the man was everything but remorseful, as it showed him laughing, using an office chair as a 'wheelchair,' and joking around about his own behavior.
The train bully that is now going viral, is a woman from Hunan who has been dubbed 'High-Speed Train Tyrant Woman' (高铁霸座女 gāotiě bà zuò nǚ") by Weibo netizens. She had taken a seat assigned to another passenger while riding the train from Yongzhou to Shenzhen.
A video (YouTube link here) – that has become one of the most-discussed topics on Weibo today – shows how a woman on a high-speed train makes a scene when the train conductor tells her she is in the wrong seat. She refuses to get up from her window seat to return to her own seat.
Instead, she raises her voice, talks rudely to the conductor, and simply claims she has bought a ticket and will not change to another seat until she has reached her final destination.
The hashtag "High-Speed Tyrant Woman" (#高铁霸座女#) already saw a staggering 450 million views at time of writing.
According to a Weibo statement that has been issued by Hengyang Railway Security (@衡阳铁路公安处) since the topic has become trending, the incident occurred on Wednesday, September 19, on a G6078 train. The stubborn passenger is the 32-year-old Ms. Zhou. She has now been fined 200 RMB (±$30) for "disturbing the order."
"Couldn't you fine these passengers a bit more?", some netizens wonder: "If the fine were higher, it might not happen that often anymore."
Many netizens are simply outraged: "Isn't this a society that is ruled by law? What do we do with these people?"
"How can people be so shameless?", a typical comment says.
While the incident is a source of anger for many, it is a source of banter for some; the incident has triggered a wave of new memes today that put the Shandong train tyrant and the woman together.
Some examples here: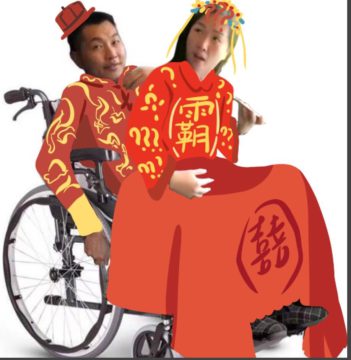 Here: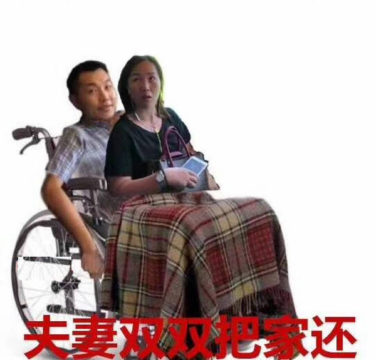 …here: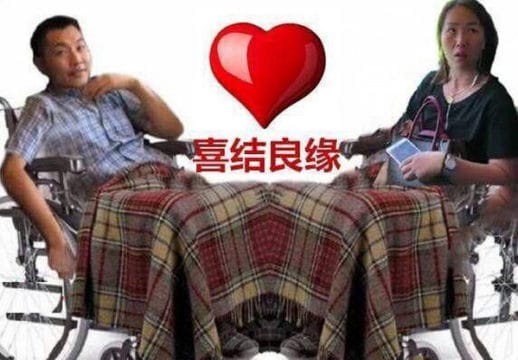 Or here:
Meanwhile, Guangzhou Railways (@广州铁路) has also responded to the issue on Weibo, stating that in cases such as these (when passengers are fined for their behavior), passengers can expect a 180-day ban from purchasing train tickets.
Just as in the case with the male 'train tyrant,' this time as well, the so-called human flesh search engine has come into action once the video went viral, meaning many netizens went digging to reveal the woman's identity. Her personal details have since been exposed on social media – a burden that will probably weigh much heavier on her than a temporary train ban or a 200 RMB fine.
By Manya Koetse
Follow @whatsonweibo
Spotted a mistake or want to add something? Please let us know in comments below or email us.
©2018 Whatsonweibo. All rights reserved. Do not reproduce our content without permission – you can contact us at info@whatsonweibo.com.
Chinese 'Scientific' Study Claims Acupuncture Performed on Parents Can Cure Their Children
"How could such a study be published in a renowned scientific publication?," some wonder.
A Chinese study published in a renowned academic periodical has received much online attention this week. The research, that suggests sick children could be cured by performing acupuncture on their parents, has generated waves of criticism – many of those commenting are doctors themselves.
A Chinese academic publication has stirred controversy recently, nearly a year after it was published.
In November of 2017, the Chinese journal Chinese Acupuncture & Moxibustion (中国针灸) published an article titled "Discussion on Quantum Entanglement Theory and Acupuncture" (试论"量子纠缠"与针灸), written by Wang Jun (王军), Wu Bin (吴彬), and Chen Sheng (陈晟), who are affiliated with Beijing's Dongzhimen Hospital and its Beijing University of Chinese Medicine.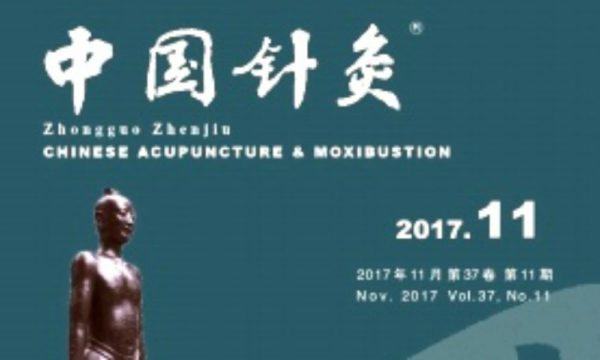 The authors of the study suggest that there is a so-called 'quantum entanglement' between parents and children.
As explained by Science Daily, 'quantum entanglement' refers to the idea that "two particles, no matter how distant from each other in space and time, can be inextricably linked, in a way that defies the rules of classical physics." (Read more on quantum entanglement here).
In the controversial paper, Wang and the two co-authors argue that the characteristics of quantum entanglement are reflected in Traditional Chinese medicine (TCM), acupuncture theory, and clinical practice, and that acupuncture on a parent would theoretically also be able to treat their children; in other words, suggesting that a sick child (or a child in pain) could benefit from a mother undergoing acupuncture. The same principle would apply to sibling relationships.
Author Wang Jun and co-authors describe they have conducted experiments with 15 patients with pain symptoms and their direct relatives to prove their theory; 14 of these patients and their relatives were put in the same room when receiving the acupuncture treatment, while one patient was separated from their relatives when they received the treatment. Upon completion, the results indicated that all patients' pain symptoms were at least somewhat alleviated. In four patients, the pain even disappeared.
The study received online attention when it was discussed on popular Q&A platform Zhihu.com and on a science blog earlier last week (September 14).
"As a doctor, I'm speechless after reading this."
On Zhihu.com, segments of the article were republished online, with the main poster asking: "How should we evaluate the 'Discussion on Quantum Entanglement Theory and Acupuncture' (试论"量子纠缠"与针灸)?"
The question, that was viewed more than 80,000 times, received many replies. One comment from a Beijing medical doctor (verified account) named Dr. Zeng said:
" (..) "As a doctor, I'm speechless after reading this. This was published in the scientific journal Chinese Acupuncture & Moxibustion (中国针灸). Based on what I found online, this magazine was founded in 1981 and falls under the responsibility of the Chinese Science and Technology Association (中国科学技术协会); it's a monthly joint effort by the Chinese Acupuncture Association and the Institute of Acupuncture and Moxibustion of the Chinese Academy of Traditional Chinese Medicine. It is a publication that is at the core of Chinese science and technology, it is a periodical that is at the core of Chinese-language science, and China's scientific databases (..) In other words, it is a very authoritative publication within the domain of acupuncture. Your research has to be quite great in order for it to be published in it."
The full version of the publication can be found in the online China Academic Journals Full-text Database, better known as CNKI (中国知网), a national online database under the lead of Tsinghua University.
Dr. Zeng continues:
"To suggest that when children fall ill, their parents just need to undergo some acupuncture and they'll be fine, because there is 'quantum entanglement' (量子纠缠) among blood kins – saying that acupuncture on the parents is equal to acupuncture on the children -, this is really serious. According to this theory, we might as well cancel pediatrics."
The doctor further reprimands the magazine and the authors for letting such a controversial study enter the publication, and thus international academic databases.
"The only thing that the researchers of this paper prove, is that they themselves need to be treated."
The study, further also criticized on a Science Net blog (where parts of the study were also republished), then started to gain attention on Weibo and other social media platforms, where many popular accounts started spreading the study's findings.
As a result, netizens started ridiculing the "miraculous" theory and let their imaginations run wild about all the future treatment possibilities. One Weibo users jokingly wrote: "This is a nice new way to discover who your real father is. If the treatment on your father doesn't bring about any positive results on you, you might have to talk to your neighbor and let him undergo the treatment instead."
One of the most popular Weibo comments said: "The only thing that the researchers of this paper prove, is that they themselves need to be treated."
Hashtags such as "Treat the mum with acupuncture if the child gets sick" (#孩子生病扎他妈治疗#)received more than four million views at time of writing.
The research also received attention in Chinese newspapers and online media, where reporters asked other scientists to comment on the controversy.
In an interview in the Science and Technology Daily (科技日报), Zhang Wenzhuo (张文卓), an associate researcher at the Institute of Quantum Information and Technology Innovation of the Chinese Academy of Sciences (中国科学院量子信息与量子科技创新), said that the theory presented by Wang Jun and his co-authors is a "very irresponsible abuse of the quantum theory."
"It is swindlers such as these who have destroyed TCM."
Since the research has gone viral on Chinese social media, Beijing Dongzhimen Hospital has responded to the controversy from its Weibo account (@北京东直门医院) with an official statement.
The statement confirms that the authors of the publication are affiliated to the Dongzhimen Hospital of the Beijing University of Chinese Medicine, and says that the hospital has let other experts look into this research.
"After getting an understanding of the situation and closely examining the paper," they write: "we believe that the theory belongs to the authors' individual thinkings which they based on connected theories and phenomenon (..)", and that this particular theory "is not instructive for clinical medicine."
One of the most popular comments replying to the statement comes from a Suzhou doctor in internal medicine (verified account), who says: "In all seriousness, this is some serious nonsense ("一本正经的胡说八道")."
Many people also take this research as an opportunity to criticize Traditional Chinese Medicine. "Traditional Chinese Medicine are a national treasure, but too many people use it to cheat on others," one another commenter writes. "It is swindlers such as these who have destroyed TCM," another person replies.
Amidst all condemnation of the research, there are some voices on Weibo who are pleading for people to look deeper into the research before attacking it. Others also respond to those saying that Traditional Chinese Medicine are not scientific, saying: "First, make sure you clearly understand what science is."
According to Chinese online media outlet The Paper, the study's authors have not responded to any requests to comment on the controversy over their theory.
By Manya Koetse and Gabi Verberg,
with contributions from Miranda Barnes
Follow @whatsonweibo
Featured cartoon published by Beijing News in response to the study, by illustrator Liu Jun 刘俊.
Spotted a mistake or want to add something? Please let us know in comments below or email us.
©2018 Whatsonweibo. All rights reserved. Do not reproduce our content without permission – you can contact us at info@whatsonweibo.com