Defying Spinster Stereotypes: Why Chinese Unmarried Women are Rooting for Actress Faye Yu
Chinese actress Faye Yu has become a social media hit because of her views on love and marriage.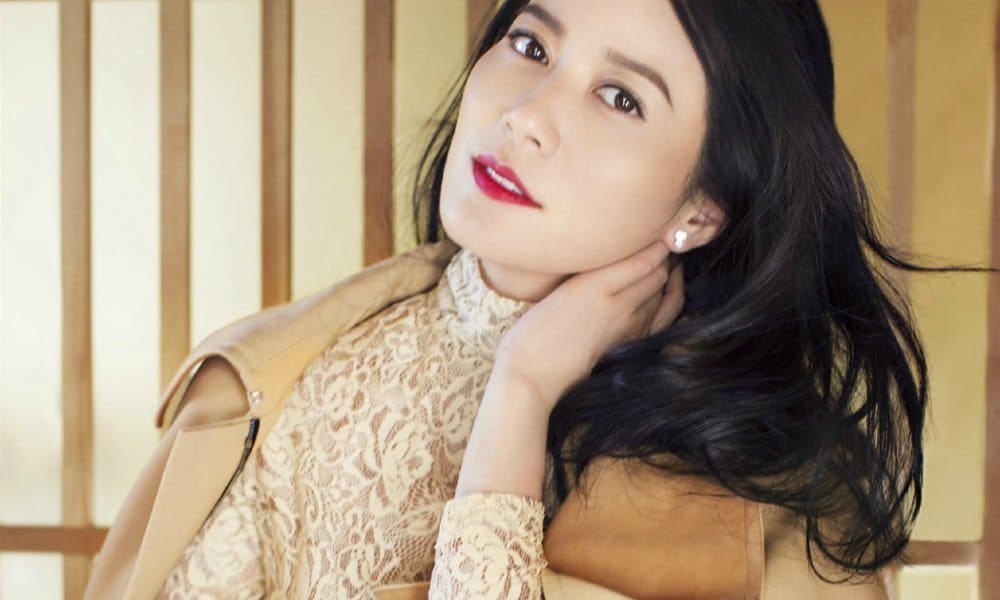 The unconventional attitudes on love & marriage of the unmarried 47-year-old actress Faye Yu have taken Chinese social media by storm. In a society where women are facing real pressures to get married, many welcome Yu's refreshing perspectives.
With contributions from Miranda Barnes.

Chinese actress Yu Feihong (俞飞鸿, born 1971), also known as Faye Yu, has recently become a big topic of discussion on Chinese social media for her refreshing perspective on marriage and singlehood.
The 47-year-old unmarried celebrity was previously on various Chinese talk shows hosted by older (male) presenters, who questioned the actress about her single status. These shows include 'Behind the Headlines' (锵锵三人行) and and 'Thirteen Invitations' (十三邀), hosted by Xu Zhiyuan (许知远).
Yu became a social media hit when popular writer Shen Jiake (@沈嘉柯), on June 20, posted images and quotes of her on the talkshow 'Behind the Headlines,' which was hosted by two men Dou Wentao and guest Feng Tang.
The various quotes show how Yu, in a relaxed and matter-of-fact way, addresses questions about her being unmarried, expressing that she does not need a partner to fulfill her needs, and that she did not feel she wants or needs to adapt her life to existing social expectations on the right age to get married.
Within a time frame of three days, the post has been reposted on Weibo over 120,000 times, receiving more than 100,000 likes. Other posts dedicated to Yu's appearance on the shows have also attracted hundreds of comments and reposts.
Some of these screenshots include the following:
Author Shen Jiake says about Yu: "Yu Feihong (俞飞鸿) really mirrors [these] old men's own demons*, making a fool of their own reflections. Xu Zhiyuan, Feng Tang, and Dou Wentao all have to face their defeat."
"I am rooting for Yu Feihong, she expresses my feelings!"
Over the past few days, thousands of people on Weibo comment on Yu's attitude and previous interviews. Many of them are young and female.
In recent years, much has been written and discussed on the pressures Chinese women are facing today when it comes to marriage, and their risk of being stigmatized as a 'spinsters', 'leftover women' or 'shengnu' when they are older than 25 and still single.
In 2016, an SK-II skincare ad campaign titled 'She Finally Goes to the Marriage Corner' became a huge trending topic on Chinese social media. The ad video focused on Chinese single women, pressured to get married by their families and society, who pluck up the courage to speak out towards their parents against the burdens they face.
The online hype around Faye Yu shows similarities with the SK-II topic, and reveals that for many women in China today the pressure to get married is very real.
Chinese media outlets have also started to report on the Faye Yu hype, headlining: "Why are young people suddenly such fans of the 47-year-old Yu Feihong?" The trend is especially noteworthy because the talkshow appearances that have gone viral were recorded a time ago; 'Behind the Headlines' is a show that has already been canceled since 2017.
"There is no age one should get married, there's just an age one feels they should get married" ("没有该结婚的年龄,只有该结婚的感情), Weibo blogger Yan Wangye (@颜王爷) writes.
"I am rooting for Yu Feihong, she expresses my feelings!", a typical comment says. "She's just cool. Beautiful and cool," others say.
But there are also many men responding to the topic. Famous designer 'Teacher Kevin' (@Kevin凯文老师) says: "I really appreciate Yu Feihong's attitude on marriage: marriage is not a woman's necessity. To be married or to be single is a personal choice, completely depending on what makes you more comfortable."
"I have my own concept of marriage."
Yu Feihong has been in the Chinese showbusiness since she was a child and has starred in dozens of movies since. Outside of China, she is mostly known for her role in the Joy Luck Club (1993). Many of these movies are about romance, and her own love life has been a topic of interest for Chinese journalists for years, especially because Yu is known as China's "most beautiful woman above the age of 40."
In a 2016 interview with Phoenix News, Yu says: "By the time I was 20 years old, I was instilled with the concept of marriage by society and my family. But up to the present day, I will not simply accept a concept given to me by others. I have my own concept of marriage."
In the interview, she says she has a stable partner, but does not feel the roles of "wife" or "mother" suit her lifestyle: "I don't reject it, but I don't feel it is something I need to attain in this life."
"She says it so well," one Weibo commenter writes: "I am a proponent of singlehood, although I do not oppose to marriage. I just feel we shouldn't enter marriage within such a restricted time frame. This is a state of mind that is not welcomed or accepted by the majority of people."
"I am not married for the mere reason that I do not want to be married yet," another person says. "It is just so fascinating to see someone with such an independent way of thinking," others say.
Besides praising Yu's courage, there are also many who condemn Chinese men such as the talk show hosts Dou Wentao or Feng Tang who do not hesitate to question unmarried women such as Yu about their single status – even suggesting that being single and "being lonely" are practically the same thing.
Many call these male presenters' questioning a sign of 'male chauvinism' or, literally: 'straight man's cancer' (直男癌). "I applaud Faye Yu's patience to deal with these kinds of boring questions," some say.
"I just really like Yu's view on life," another netizen writes: "Whether you're single or married, the most important thing is to be your own independent person."
Want to read more? Check out "The Shengnu Dilemma: (Don't) Marry Before You're 30."
By Manya Koetse
Follow @whatsonweibo
Contributions from Miranda Barnes
* The term he literally used is '照妖镜' ("老男人的照妖镜"), which means a "magic mirror for revealing goblins."
Spotted a mistake or want to add something? Please let us know in comments below or email us.
©2018 Whatsonweibo. All rights reserved. Do not reproduce our content without permission – you can contact us at info@whatsonweibo.com.
Footage from Inside the "Virtue Class for Women" Stirs Controversy on Weibo
"Obedience is the core value for women," is a message that is being propagated in "female virtue classes."
In 2017, news of a "female virtue class" (女德班) taking place in Fushun, Liaoning province, triggered controversy in China when it was exposed that young women were taught to conform to sexist stereotypes. That "female virtue class" was ordered to shut down after it made headlines.
But now, the same class taking place in Wenzhou has become the talk of the day on Chinese social media, as footage from inside the class made its way around Weibo and Wechat. Chinese media outlet Pear Video reported the news.
The class, with 56 students from 5 up to 18 years old (44 female), reportedly took place in August of this year during a Summer Camp on "traditional culture."
This is the video with footage from an insider attending the 'Summer Camp', by Pear Video (no subtitles):
Just as in Fushun, girls in Wenzhou were also taught that men are superior to women, that married women should obey their husbands and not talk or hit back, and that wearing revealing clothing will lead to rape.
The video also shows that 'obedience' was presented as being a core value for women, along with filial piety.
These views often pop up on social media. Also in 2017, a university lecture by Ding Xuan, an alleged expert on China's women's issues, stirred controversy on Weibo after her statements on female chastity went viral. According to Ding Xuan, "being a virgin is the best gift for a husband."
Classes such as these are often presented as being "traditional culture" training.
On Weibo, the hashtag "Female virtue class for minors" (#未成年人女德班#) has received over 110 million views at time of writing, with thousands of netizens condemning the message that these students are being taught. "It's 2018 now, how can you still have these kinds of fools?!", a popular Weibo comment said.
"It's scary that parents would let their children participate in these classes," others wrote. "The worst part is that people actually believe this." "What era are we living in?!", many commented.
As this topic is currently going trending, it is yet unclear if these classes are still being taught to students, or if they, again, have been ordered to shut down.
By Manya Koetse
Follow @whatsonweibo
Spotted a mistake or want to add something? Please let us know in comments below or email us.
©2018 Whatsonweibo. All rights reserved. Do not reproduce our content without permission – you can contact us at info@whatsonweibo.com
Let's Talk about Sex, Grandpa: HIV on the Rise among China's Elderly Men
There's a sharp rise in HIV among Chinese elderly men, partly caused by a general lack of HIV & safe sex awareness.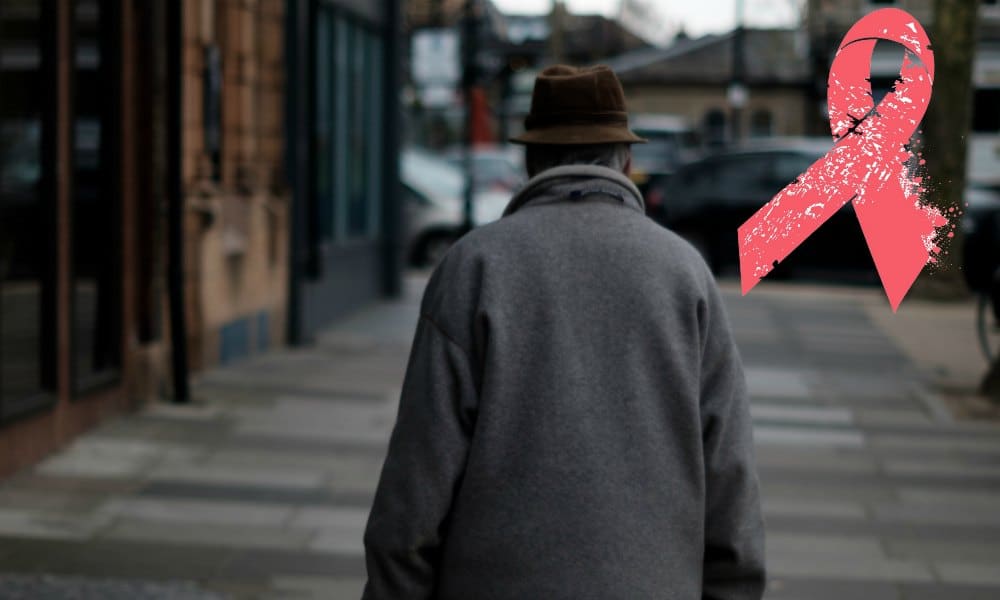 First published
HIV among China's elderly is a growing problem; it is mostly older men who get infected with HIV through extramarital sex. Their knowledge regarding safe sex is often lacking.
As it is World AIDS Day on December 1st, and while major discussions on the alleged first gene-edited babies immune to HIV are still top trending, other noteworthy HIV-related news is also gaining a lot of attention on Chinese social media these days.
At time of writing, more than 220 million people have viewed the Weibo hashtag "Number of Elderly AIDS Cases on the Rise" (#老年艾滋病病例上升#). The hashtag has emerged amidst news reports that there is a significant rise in the number of HIV cases among the elderly in China, particularly among men.
According to an article published on Weibo by Chinese news outlet The Paper, the number of known cases of HIV among Chinese men above the age of 60 has risen from 8391 cases in 2012 to 19815 cases in 2017.
On November 27, the Hangzhou Center for Disease Control and Prevention (杭州市疾控中心) released news information relating to the problems of the rising cases of HIV and AIDS among the elderly.
In the city of Hangzhou, the detection of HIV among patients who are over 50 years old has doubled over the past three years.
According to a specialist from the Hangzhou center, this rise of HIV has to do with the limited HIV awareness among elderly communities, and with the fact that they are often not accustomed to using condoms.
Extramarital heterosexual sex is the main way of transmission for elderly men, with some also getting HIV because of homosexual sex. For elderly women, marital sex is the main way of transmission.
Because they are often late in seeking medical treatment when they feel unwell, the detection of HIV is often late, which makes that there is a relatively high number of AIDS-related deaths among elderly patients.
The problem of the rising number of HIV patients among China's elderly population has received more scholarly attention of the past few years. According to a 2014 study by Tang et al, the sharp rise of HIV among elderly became more visible after 2010. In 2011, people over the age of 60 accounted for 28.4% of the total HIV cases Guangxi province (this was 18.7% in 2009).
A study in Nanning, capital of Guangxi, found that heterosexual transmission accounted for 90% of HIV cases among those over 50 years old, and that low-cost commercial sex venues were a primary site of infection (Tang et al 2014, 2).
The research by Tang et al shows that the use of aphrodisiacs (cheaper alternatives to Viagra, often illegally produced in local workshops) is significantly associated with an increased HIV risk for men over 50 who purchase commercial sex with female prostitutes (3).
One popular WeChat blog explained the reasons behind the problem of HIV among China's elderly as follows:
1. They see prostitutes because they are seeking ways to fulfill their sexual needs.
2. There is little awareness on HIV or AIDS. (According to one story quoted in the blog, an elderly man who was diagnosed with HIV even told the doctor he had washed himself with detergent every time after he had sex with a prostitute – he "did not understand" how he got infected.)
3. They do not know how to use condoms / they are not accustomed to using condoms.
On Weibo, there are many commenters who show their sympathy for the elderly women who get infected with HIV within their marriage because of their husband's extramarital sexual behaviors. "How tragic for them," a popular comment said, while others wonder: "What's the purpose of marriage then?"
The Center for Disease Control and Prevention advises people who have had extramarital sex, homosexual or heterosexual, to get themselves checked on HIV – also if there are people who suspect that their partner might have had sexual encounters outside of the marriage.
"The sex life of the elderly is a sensitive topic, but it needs to be talked about," well-known lawyer Yi Shenghua (易胜华) writes on Weibo: "If we do not attach importance to the [open] discussion of this topic, the problem of AIDS among China's eldery will only grow bigger."
By Manya Koetse and Miranda Barnes
Follow @whatsonweibo
Tang Z, Wu X, Li G, Shen Z, Zhang H, et al. 2014. "Aphrodisiac Use Associated with HIV Infection in Elderly Male Clients of Low-Cost Commercial Sex Venues in Guangxi, China: A Matched Case-Control Study." PLOS ONE 9(10): e109452. https://doi.org/10.1371/journal.pone.0109452.
Photo used in featured image by David Sinclair.
Spotted a mistake or want to add something? Please let us know in comments below or email us.
©2018 Whatsonweibo. All rights reserved. Do not reproduce our content without permission – you can contact us at info@whatsonweibo.com