The 'Leftover' Men of China
Trending topic: 'Leftover men'. China's single men are referred to as "shengnan" (剩男), 'leftover men'- a new report has given a profile of the general Chinese single male: lower class, lower education and low income.
On March 14th 2013, China biggest matchmaking website 'Shiji Jiayuan' published a report titled "Confessions of Leftover Men" about their nationwide research on the background of China's single men, who are referred to as "shengnan" (剩男), 'leftover men'. Their research involved an extensive online survey of 56.013 single men born between the 1970s and 1980s. Some of their findings: the rate of single men is highest in Guangxi with a 34.9% percentage; 49% of them do not own a house or car; 60% of them admit to being a so-called 'zhainan' (a 'geek' with low social interaction) (China Daily 2013, Sina 2013). This account of China's single men poses a stark contrast to that of China's unmarried woman, the 'shengnü' (剩女), who has been profiled as being successful, sexy and single. The new report on single men coins many questions: why is it so hard for these Chinese men to find women? What is the main reason for their unmarried status? And why is their general profile so different from their female 'leftover' counterparts?
The Shengnü: China's Leftover Women
The term 'shengnü' ('leftover woman') has been a catch phrase in China's media for years. In 2007, the Chinese Ministry of Education listed the term as one of the new additions to Chinese vocabulary (Lake et al 2013). A 'shengnü' is an unmarried woman in her 20s or 30s who focuses on her career and struggles to get married. She holds high standards for her relationships and has expectations about her future marriage that conflict with existing social ideals- according to the Chinese Association of Studies of Marriages and Relationships: "Ideal marriage age for women is 25 in a man's perspective (…) Only 8% of men would like to marry women over 27 year old" (Zhou 2011, 3-4). This ideal marrying age poses a serious pressure for young Chinese women- starting from the age of 25 they have to hurry to get married, at the age of 28 they are almost considered 'expired' and by the age of 31 they are officially 'left over' (Lake 2012).
China has been dealing with an unbalanced male-female ratio since the 1980s. The imbalance is one of the most significant consequences of China's one-child policy (Chen 2011, 2). At the peak of the disparity in girls and boys births in 2004, 121.2 boys were born for every 100 girls. This gender ratio has now dropped to 117.7 boys for every 100 girls (Chen 2013). One explanation for this significant gender ratio imbalance is the traditional social preference for sons and the widespread occurrence of illegal sex-selective abortions since China's 1978 one-child policy (Burger 2012). In comparison: the natural gender ratio would be 106 boys per 100 girls. As Chen (2011) indicates: "Theoretically, there should be more unmarried men than women in China. It is intriguing that shengnü appear more prominent" (2). It is expected that there will be a surplus of 30 million men of marrying age in 2020, suggesting that one in five men will not be able to find a bride (Lake 2012). The recent publication of the Shiji Jiayuan research on China's single men reveals that 'leftover men' have a completely different background from 'leftover women'. Whereas the shengnü seem to be ambitious, clever, metropolitan career women, shengnan appear to be penniless, unsocial geeks in the more rural areas of China. How can the difference between China's single men and single women be explained?
'Leftover Men' versus 'Leftover Women'
In "Confessions of Leftover Men", China's shengnan give several reasons for their single existence. They simply do not know how to court a lady, they do not have the courage to approach a woman or are too busy with work (China Daily 2013). Luckily for them, they generally do not really start worrying about getting married until they reach the age of 34. The ladies have different reasons for not being married, such as a focus on their careers and independence, and the mere fact that they have not met the right person who can live up to their (high) expectations (Lake et al 2013). Zhang Jiarui, expert on love and relationships, gives an outline of China's 'leftover' problem. Traditionally, Chinese women prefer "marrying-up" and look for a spouse who has a better educational background and who has a higher salary than they do. The men traditionally want to marry women who can admire them and are therefore a bit lower than they are in terms of education and salary. When we divide these men and women into A, B, C and D groups, the A-men would generally marry B-women and the B-men would wed a C-woman. Approaching the problem in this way, Zhang indicates that it will generally be the "A-women" and the "D-men" that get "left behind" (Sina 2013). This explains the big difference in 'leftover women' and 'leftover men': the first are often the educated, higher class, attractive girls, whilst the latter are mostly the poorer, lower class and less-educated men.
Into the Sphere of Love  
It is clear that things have to change in order to break the perpetual cycle that leaves both men and women without a spouse. The first step is curbing the imbalanced girl-boy gender ratio. China's Family Planning Commission has implemented several measures to do so. Doctors are no longer allowed to tell parents the sex of their unborn baby and pregnant women cannot undergo abortion to avoid giving birth to a girl. These measures have been improving the imbalance in gender ratio since 2009 (Chen 2013). It will, however, not solve the current problems of China's leftover men and women. They still suffer from the pressure of their parents' traditional expectations on marriage and societal sex discrimination. As Chen (2011) points out: "In China, marriage involves much more than a couple truly in love. The material base is given lots of consideration. Men and women act with market logic, considering their own needs and backgrounds when choosing spouses": their marriage has become a market strategy instead of a romantic choice. The only way to break this cycle is for China to move away from dominant traditional expectations on marriage and bring marriage back to where it belongs: out of the market domain, and into the sphere of love.
Note: Want to know more about shengnü/shengnan? Keep an eye on author Roseann Lake. Hoping to give China's 'leftovers' a hand, Lake, together with co-authors Lee and Myers, has created cartoon superhero 'Chaoji Shengnü' (Super Single Lady), who helps out single men and ladies in need. As they describe her: "Chaoji Shengnü is an equal-opportunity superhero. Fully aware that unmarried Chinese men, or "shengnan" are equally susceptible to marital pressures, (although for rather different reasons), she's just as likely to sweep in and lend a hand to a gentleman in distress." Check out the Chaoji Shengnü cartoon series here.
– Article by Manya Koetse, 2013
References
Burger, Richard. 2012. Behind the Red Door: Sex in China. Hong Kong: Earnshaw Books.
Chen Tian. 2013. "Girl births gaining ground on boys'." Global Times (March 6). Online at http://www.globaltimes.cn/content/766117.shtml (Accessed March 16, 2013).
Chen, Zhou. 2011. "The Embodiment of Transforming Gender and Class- Shengnu and their Media Representation in Contemporary China." University of Kansas.  Online at http://kuscholarworks.ku.edu/dspace/bitstream/1808/9802/1/Chen_ku_0099M_11735_DATA_1.pdf (Accessed March 16, 2013).
China Daily. 2013. "调查称江西'剩男'比例全国第二 近四成'剩男'春节被逼婚。"China Daily (March 15).  Online at: http://www.chinadaily.com.cn/hqgj/jryw/2013-03-15/content_8504179.html (Accessed March 15, 2013).
Lake, Roseann. 2012. "All the Shengnu Ladies." Salon (March 12th). Online at http://www.salon.com/2012/03/12/all_the_shengnu_ladies/ (Accessed March 16, 2013).
Lake, Roseann, Leo Lee and Ryan Myers. 2013. "Chaoji Shengnu Episode 1." The World of Chinese (February 10). Online at http://www.theworldofchinese.com/2013/02/chaoji-shengnu-episode-1/ (Accessed March 16, 2013).
Sina. 2013. "调查:剩男底薪比例明显较高 半数剩男没车没房." Sina (March 14). Online at: http://gd.sina.com.cn/news/m/2013-03-14/071073355.html (Accessed March 15, 2013).
Xinhua. 2013. "China's sex ratio at birth declines." China Daily. Online at: http://www.chinadaily.com.cn/china/2013-03/05/content_16278322.htm (Accessed March 16, 2013).
Images:
Picture by Manya Koetse
Cartoons by Lake, Roseann, Leo Lee and Ryan Myers. 2013.
The Chinese Animation Dream: Making Made-in-China 'Donghua' Great Again
The Chinese animation industry is a much-discussed topic in the media and on Weibo. Will China's 'donghua' make a comeback?
First published
The Chinese animation industry is a hot topic these days. With China's rising power and growing influence on global markets, its animation industry is lagging behind and still seems to have limited appeal for audiences inside and outside of mainland China. But there might be big changes on the horizon for the industry. Will the golden days of Chinese animation return? A short overview of the development of the Chinese animation market by What's on Weibo.
The Chinese animated movie White Snake (白蛇:缘起), produced by Light Chaser Animation and Warner Bros, has been under the spotlight since its release on January 11. The fantasy animation, that has raked in 300 million yuan (±$44 million) at the box office, has triggered discussions in the media on the status quo and future of China's animation industry.
Although China is seeing a steady release of domestic animated films and series, there is still much room for improvement. Not only are many 'donghua' (动画) still lacking when it comes to quality and script, but the Chinese animation market is also facing fierce competition from the American and Japanese markets.
'JAPANESE CULTURAL INVASION'
"Making China's own animated heroes become examples for the Chinese youth"
A recent Foreign Policy article by Tanner Greer discusses the great popularity of Japanese manga (comics) and anime (cartoons) in the People's Republic of China. The influence of Japanese popular culture in China is not necessarily appreciated by the Chinese government, which is concerned with maintaining a certain control over matters of cultural dissemination.
Since Japanese comics and films began to gain popularity in China in the early 1990s, there have been various developments that have shown the government's dislike of the 'Japanese cultural invasion' in the country. To counter the impact of foreign animation/cartoon products, the authorities not only attempted to curb the inflow of these products but also to promote the production of its own China-made animations, that should reflect the ideals of the Party.
As early as 1995, President Jiang Zemin wrote a letter to the Shanghai Animation Film Studio (上海美术电影制片厂), writing that "inspiring people through excellent work is an important task of the cultural front,"1 and expressing his wishes that, "under the guidance of the Party's literary and artistic principles, animation art workers will continue to release ideological, artistic and enjoyable art products, providing more and better spiritual sustenance for the youth and for children, making China's own animated heroes become friends and examples for the [Chinese] youth" (1995; Saito 2017, 141).
Twenty-four year later, China's animation industry has seen enormous growth but is still not as well-received by the Chinese public as Jiang had probably hoped for. Meanwhile, the demand for Japanese and other foreign products is still going strong: the animated movies that are in the top 3 of highest box office successes in mainland China are all foreign productions.
The 2018 Chinese animation The King of Football (足球王者) took approximately 60 million yuan ($8.8 million) to make, but became a commercial flop, raking in less than 1.8 million yuan ($267,000) at the box office (Yau 2018).
The new animation White Snake is doing much better than the 2018 Football flop, and has made some Chinese state media note that the overall quality of domestically produced animation is steadily getting better, especially over the past few years. Yet, critics also note that despite several successes since 2015, the Chinese animation has yet to come out of its "low point" (China Daily Culture 2019).
GOLDEN AGE OF CHINESE ANIMATION
"Chinese films should be based on real Chinese traditions and stories"
If the current era marks a certain 'low point' in Chinese animation, then when was its 'high' performing time? The first so-called "golden age" of Chinese animation actually occurred in the 1957-1965 era. Long before that, in the 1920s, China's renowned Wan brothers produced their first animated short, inspired by the success of Disney and the Fleischer brothers (Chen 2017, 175; Lent & Ying 2013, 20-22). It led to the production of China's first fully-animated film Blood Money (血钱) in 1932.
The Nanjing-born Wan brothers (萬氏兄弟) are the twins Wan Laiming and Guchan (1900), Wan Chaochen (1906), and Wan Dihuan (1907), who are generally credited with starting Chinese animation. The first three names are the brothers who later joined the renowned Shanghai Animation Film Studio that was led by cartoonist Te Wei (特伟, 1915).
Te Wei is one of the major names in the Chinese School of Animation; he previously headed the Northeast Film Studio, that was founded in 1949.
Although the Wan brothers were initially inspired by American animation, along with German and Russian styles, they soon focused on finding a more Chinese-oriented style in their work. In a 1936 interview, the brothers stated that Chinese films should be based on "real Chinese traditions and stories," and should also be "educational" besides entertaining (Lent & Ying 2013, 22-23). Focusing more on Chinese artistic traditions was also something that was encouraged by Te Wei.
The Shanghai Animation Film studio started doing just that, and creators began committing themselves to learn from classical Chinese literature, paintings, and art, to build on truly Chinese animation canon that would incorporate a certain 'national identity.' For their 1956 24-minute animation The Conceited General (骄傲的将军), they even invited opera teachers to their work studio to learn from their Peking Opera movements and apply it to their animated characters (Chen 2017, 185; Lent & Ying 2013, 25-26).
The first color animation Why Crows Are Black (乌鸦为什么是黑的, 1956) became the first Chinese animation to be recognized internationally at the 1956 Venice Film Festival. The 1960 success of Where is Momma (小蝌蚪找妈妈) was followed by others, with the 1961/1964 Havoc in Heaven (大闹天宫) winning multiple awards, becoming one of China's most-praised animation classics.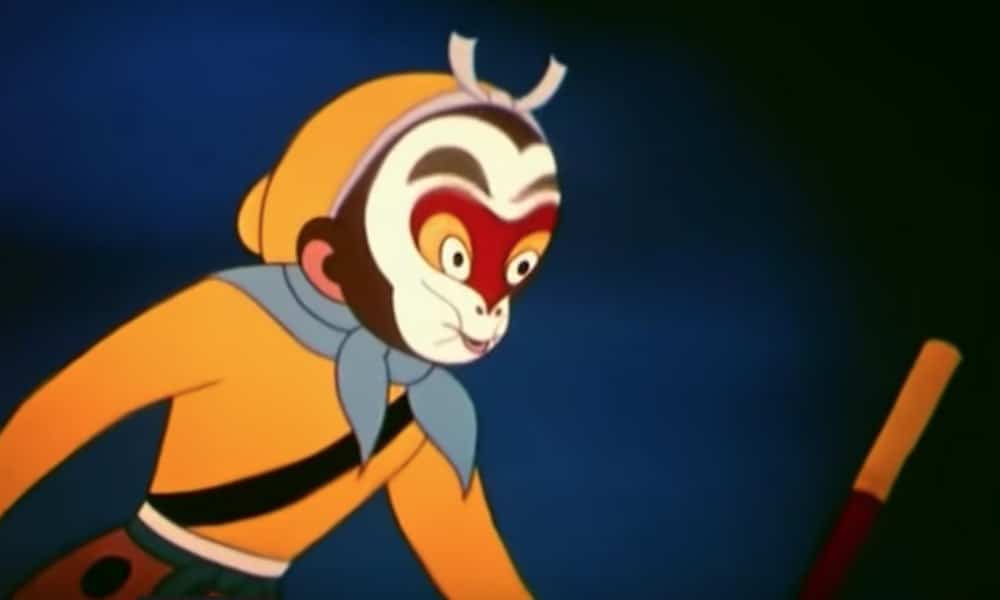 During the political turmoil of the Cultural Revolution (1966-1976), China's animation industry suffered a huge blow and its first boom was halted. Starting from 1977 to the mid-1980s, a "second wave" of success followed, with new films that also carried that distinct style of Chinese animation; works such as the 1980s Three Monks (三个和尚) and the 1988 Feeling from Mountain and Water (山水情) are some example success stories within this second 'golden age' (Chen 2017).
In a 2001 interview, Te Wei stated that there were multiple factors at play that contributed to the success of Chinese animation over the 1960-1980 period. The animation creators at the time, for example, were not pressured for deadlines and had unlimited creative time. There were enough financial resources to fund the studio (state support), little government control, a prosperous production system, and there were multiple generations of animators working together at the studio (Lent & Ying 2013, 27).
LOSING THE MAGIC TOUCH
"You can see Disney in it. But at least they tried"
So what happened to the golden days of Chinese animation? After the Mao era, in 1978, Deng Xiaoping famously initiated China's Reform and Opening, starting the process which transformed the country and also had drastic consequences for China's creative industries.
Following the emergence of the market economy, creators of Chinese animation had to focus more on the commercial value of their works. But while concentrating on consumer-based commerce, they also still had to make sure their productions were politically correct and in line with the (censorship) guidelines.
Starting from the 1990s, Chinese animation was officially defined as an "industry" and became a focus in the development of the national economy, with the government paying close attention (Chen 2017, 158; Wu 2017).
As described by John Lent and Xu Ying, animation studios started to struggle to support themselves and sped up productions to satisfy the rising domestic TV market, while also becoming "workstations" for overseas clients (2013, 27).
Although the number of productions went up, the high production pressure affected creativity and the artistic quality of Chinese animation.
Meanwhile, the market came to be dominated by imported, sometimes pirated, foreign animations. Astro Boy, Doraemon, Chibi Maruko-chan and other Japanese popular culture became more influential among Chinese youth in the 1990s. This also changed viewers' preferences and aesthetic standards, and many Chinese animations adopted more Japanese or American styles in their creations (Ho 2018, 167; Liu 2007, 29).
With the rise of the internet in China, the inflow of (pirated) animations and cartoons from outside of China, and their major impact, began to become much harder to combat.
Some films, such as the 1999 Lotus Lantern (宝莲灯) by Shanghai Animation Film Studio still succeeded in becoming a high-quality commercial success, although Chinese cartoonist Te Wei did note: "You can see Disney in it. But at least they tried" (Lent & Ying 2017).
THE RISE OF CHINA'S ANIMATION?
"Chinese animations keep on getting better and better, and it makes me feel proud"
For the past few years, especially since the propagated concept of the 'Chinese Dream' has popularized within Chinese society, an idea that focuses on 'national rejuvenation,' the 'comeback' of Chinese animation has become a much-discussed topic in state media and on social media.
The main idea disseminated by state media and government, is that Chinese donghua (动画, animation) should be developed with specific Chinese characteristics, should not blindly follow its (foreign) competitors, and should propagate Chinese culture and socialist values. The slogan "Revive the Country's Creativity" (振兴国创) is repeated in dozens of these articles.
Some media claim that Chinese animation is no longer at its low point now, but has reached a stage of "adolescence" (Xinhua 2019). This resonates with earlier government articles proposing that China should become "an internationally strong animation country" by 2023 (GWP 2008).
There are many ways in which a 'healthy development' of China's animation market is now promoted. Since 2010, animation companies in China enjoy certain tax benefits, there have been national award for the best animations since 2011, and since long there have been measures stipulating that a certain percentage of broadcasted animations must be China-made (Saito 2017).
A noteworthy animation that was released in 2018 is The Leader (领风者), a web series that focuses on the live and work of Karl Marx, commemorating the 200th anniversary of Marx's birth.
The idea that was promoted with the release of The Leader was that promoting Chinese 'mainstream values' could also have a broad audience appeal, "as it can also be thrilling and attractive" (Global Times 2018).
The 'rejuvenation' of Chinese animation is not just a cultural and ideological project, there are economic motives at stake too; China's animation industry is a multi-billion dollar industry.
Some media predict that 2019 might be a pivotal year for China's animation. The successes of the 2015 Monkey King: Hero is Back (西游记之大圣归来), the 2016 Big Fish and Begonia (大鱼海棠) and the current White Snake film, might been strong indications that Chinese audiences are ready for more high-quality domestically produced animations that are based on classic literary works or historical themes, and incorporate Chinese traditional culture or socialist values.
The Legend of Nezha (哪吒之魔童降世), Jiang Ziya (姜子牙), and Phoenix (凤凰) are some of the much anticipated made-in-China animated movies to come out this year.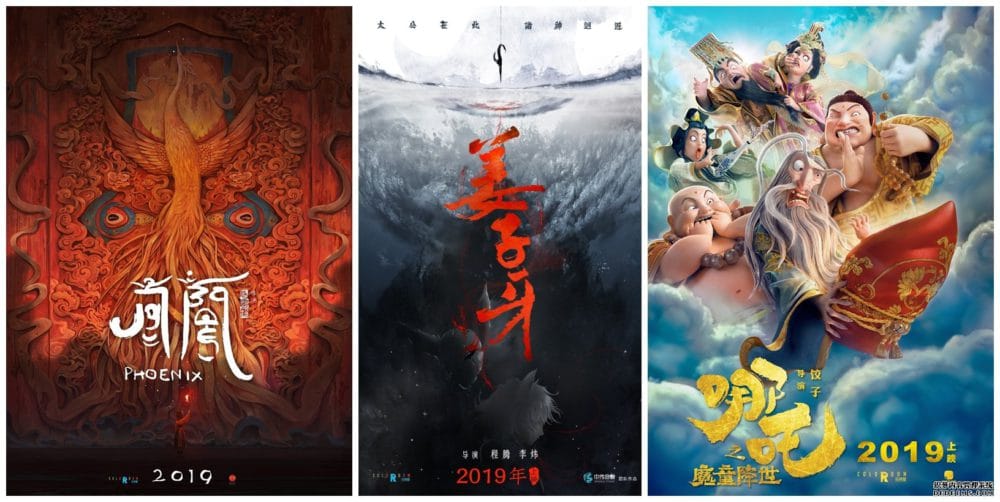 On Weibo, Chinese animations are a daily hot topic, and so is their overall development. The phrase "I support made-in-China animations" frequently pops up, but so do the questions ("when will our animations rise?") and the criticism.
"They are in the stage of imitating and exaggerating to keep up with international standards," some say: "But their scripts are still unclear and somewhat embarrassing."
"The dialogues are still their main problem," others say. Many people on social media express this idea of 'China-made animations' being of a certain low quality, although there are also many who say their views have changed after seeing White Snake in the cinema.
Some commenters write that "Chinese animations keep on getting better and better, and it makes me feel proud." This idea of a strong Chinese animation market also triggers patriotic reactions elsewhere on Weibo.
Many netizens, however, still allege that the animations made during the "golden years" of China's 1960s to 1980s were simply the best. "In those years, the animations they produced were just all classics. Nowadays, I can't even bear to watch anymore."
Others agree, writing: "They were just so Chinese."
By Manya Koetse
References:
CGW Central Government Web Portal. 2008. "文化部发布关于扶持我国动漫产业发展的若干意见." Gov.cn http://www.gov.cn/gzdt/2008-08/19/content_1075077.htm [2.10.19].
Chen, Shaoping. 2017. "Industrial transformation in Chinese animation cinema (1995–2015)." New Cinemas: Journal of Contemporary Film 15(2): 157-174.
Chen, Yuanyuan. 2017. "Old or New Art> Rethinking Classical Animation." Journal of Chinese Cinemas 11 (2): 175-188.
China Culture Daily 中国文化报. 2019. "[国产动画2018:正在蓬勃生长 期待"冲破天际"]. People's Daily, January 8. http://ent.people.com.cn/n1/2019/0108/c1012-30509797.html [1.26.19].
Jiang Zemin. 1995. "为少儿提供更多更好的精神食粮 [Providing the youth with more and better spiritual sustenance]." 中国共产党新闻 [News of the Communist Party of China], August 28. http://dangshi.people.com.cn/GB/242358/242773/242777/17735177.html [Jan 25 2019].
Global Times. 2018. "Nation to release first animation on Karl Marx." Global Times 19 Dec http://www.globaltimes.cn/content/1132690.shtml [10.2.19].
Greer, Tanner. 2019. "Super Patriotic Anime Youth Wars!" Foreign Policy, January 23. https://foreignpolicy.com/2019/01/23/super-patriotic-anime-youth-wars-china-japan-pop-culture/ [Jan 25 2019].
Ho, Wai-Chung. 2018. Culture, Music Education, and the Chinese Dream in Mainland China. Singapore: Springer.
Lent, John A. and Xu Ying. 2013. "Chinese Animation: An historical and contemporary analysis." Journal of Asian Pacific Communication 23(1): 19-40.
– 2017. Comics Art in China. Jackson: University Press of Mississippi.
Liu, Qing Fang. 2007. "When Chinese Animations meet GLobalization." Master Thesis, Cultural Economics and Cultural Entrepreneurship, Erasmus University Rotterdam.
Saito, Asako P. 2017. "Moe and Internet Memes: The Resistance and Accommodation of Japanese Popular Culture in China." Cultural Studies Review 23(1), 136-150.
Yau, Elaine. 2018. "Why Chinese animated films do so badly in China compared to Western ones." South China Morning Post, October 17. https://www.scmp.com/culture/film-tv/article/2168973/why-chinese-animated-films-do-so-badly-china-compared-western-ones
Wu, Weihua. 2017. Chinese Animation, Creative Industries, and Digital Culture. London: Routledge.
Xinhua. 2019. "不再低幼 国漫进入"青春期"." Xinhua Feb 3rd http://www.xinhuanet.com/ent/2019-02/03/c_1124081879.htm [10.2.19].
1"用优秀的作品鼓舞人,是文化战线的重要任务"
*" 当年的动画片和电影几乎部部经典!现在的基本上都不能看了。。"
*"那时候的动画片都很中国"
Other relevant links:
http://www.p5w.net/news/cjxw/201812/t20181219_2237399.htm
http://www.xinhuanet.com/politics/2019-01/03/c_1123941747.htm
http://www.xinhuanet.com/ent/2019-02/03/c_1124081879.htm
http://www.chinanews.com/cul/2018/05-12/8512351.shtml
http://media.people.com.cn/n1/2019/0125/c40606-30590294.html
Spotted a mistake, typo, or want to add something? Please let us know through email.
©2019 Whatsonweibo. All rights reserved. Do not reproduce our content without permission – you can contact us at info@whatsonweibo.com
This Was Trending in China in 2018: The 18 Biggest Weibo Hashtags of the Year
First published
It's been an eventful 2018 on Chinese social media. What's on Weibo lists the 18 topics that have generated the most views and discussions on Chinese social media platform Sina Weibo over the past year.
What's trending in Western media when it comes to China is not necessarily what is trending on Chinese social media, too. While topics such as the Xinjiang 're-education centers', China's nascent Social Credit System, #MeToo in China, or the allegedly "banned" Winnie the Pooh movie were some of the biggest China-related topics on social media sites such as Twitter and Facebook this year, Chinese internet users were discussing other things – some issues trending in the Western media were not as big within the PRC due to censorship, but some also simply weren't as big because of a seeming lack of public interest.
What's on Weibo has selected the 18 biggest hashtags that were trending on Weibo in 2018, mostly based on their total views, but also based on the impact they had on the meme machine, and the overall discussions that flooded Wechat.
This list has been fully compiled by What's on Weibo.1 Please note that we have left some topics and hashtags out. One such example is the World Cup. While the World Cup hashtag (#世界杯#) has received a staggering 31 billion views on Weibo alone, this is a more general hashtag that has also been used before 2018; we have attempted to make a selection of topics that were the biggest of this year and 2018 alone.
Due to the scope of this article, some major topics such as the arrest of Richard Liu, the Changchun vaccine scandal, or the online success of the two vlogging farmers and their bamboo rats, did not make the cut, simply because other hashtags garnered more views.
Here we go –
#1 The Didi Murders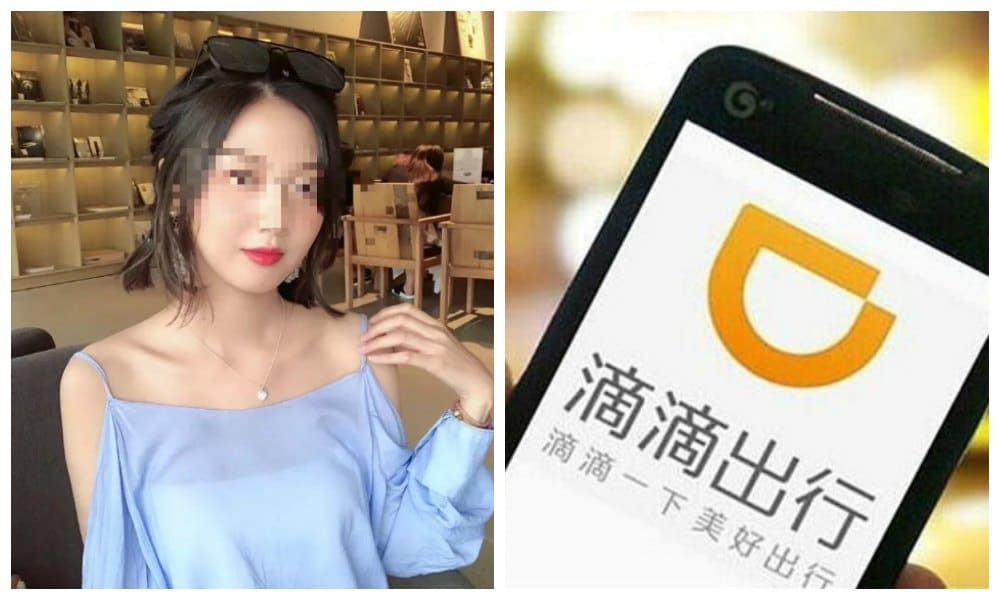 Hashtag "Female Passenger Murdered by Didi Driver" (#女孩乘滴滴顺风车遇害#) – 2,45 billion views on Weibo. Hashtag "Stewardess Killed in Didi Ride" #空姐滴滴打车遇害案# – 55 million views.
This year Didi Chuxing, China's most popular car-hailing app, faced huge public backlash on Weibo, where netizens threatened to boycott the company amid safety concerns. Over the past years, Didi has seen dozens of cases where female passengers were assaulted by their drivers. The terrible murders of two young women in 2018 sparked national outrage.
In May of this year, the murder of a 21-year-old flight attendant by her Didi driver became a major topic of discussion on Weibo. The young woman, Li Mingzhu, was killed in the early morning when she was on her way home from Zhengzhou airport. The body of the driver who killed Li was later found in a nearby river. In August, the 20-year-old passenger Xiao Zhao was raped and stabbed to death by her Didi driver on her way to a birthday party on a Friday afternoon. Hours later, the driver was arrested.
What contributed to the major impact this topic had on social media was the fact that several people came forward on WeChat and Weibo to tell how Didi was warned beforehand: Xiao's friend immediately contacted Didi after her friend had called out for help during that fatal ride, but she was told to wait and no immediate action was taken. Another female claimed she had already reported the driver to Didi for indecent behavior earlier that week.
In a rapidly changing society where companies such as Didi play an increasingly important role in how people travel and navigate their lives, the Didi murders not only showed the enormous responsibility these companies have in creating a safe environment for passengers, but also showed that the public expects these companies to provide these secure conditions.
After the August murder, Didi suspended its Hitch service, which pairs drivers and passengers traveling the same route (the young women were killed while using Hitch), and added several new safety features to make Didi safer for passengers and to quickly assist customers with any problems they might have.
#2 Flaunt Wealth Challenge
Hashtag "Flaunt Your Wealth Challenge" (#炫富挑战#) – 2,3 billion views
The 'Flaunt Your Wealth' or 'Falling Stars' hype, in which people post staged photos of themselves 'falling' out of their vehicles surrounded by luxury items, first spread on social media in Russia in the summer of 2018, and then made its way to other countries. In China, it became one of the biggest social media hypes of this year.
But besides those photos of seemingly rich Chinese 'falling' out of their super expensive cars surrounded by Gucci bags and Chanel make-up, there was also an anti-movement that became hugely popular. It showed how people were mocking the challenge by laying on the floor surrounded by their diplomas, military credential, or study books – defying superficial ideas on the meaning of 'wealth' and what it actually looks like.
#3 The Traveling Frog Craze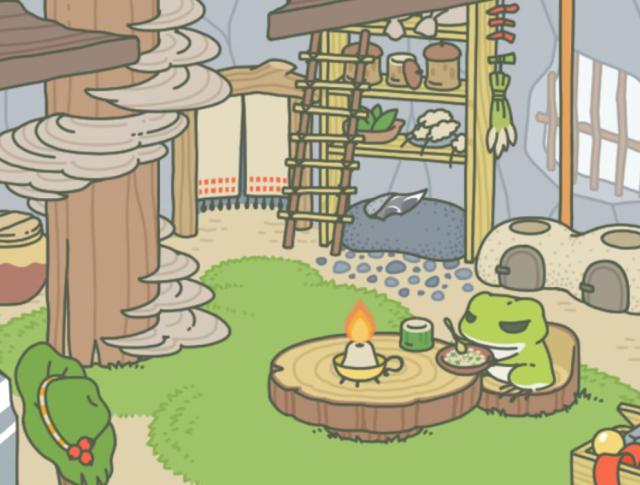 Hashtag "Traveling Frog" (#旅行青蛙#) – 2,1 billion views
1997 was the year of Tamagotchi, 2018 was the year of the Traveling Frog. The mobile game, designed by a Japanese company, took Chinese social media by storm this year, with thousands of people sharing their struggles in taking care of their virtual frog, which often goes traveling.
The game is characterized by its rather uneventful nature. While at home, the frog sits around and eats or reads, and while away, the player can't do anything but take care of the garden and wait for their virtual friend to send them a postcard before finally returning.
There are various theories explaining the success of the game. Some say the uneventful app is appealing for young Chinese with stressful lives since it has a calming effect, others might suggest it offers a sense of 'home' in a society where fewer people feel at home where they live, and there were even some voices in state media ascribing the success to China's low birth rates.
#4 Jin Yong Passes Away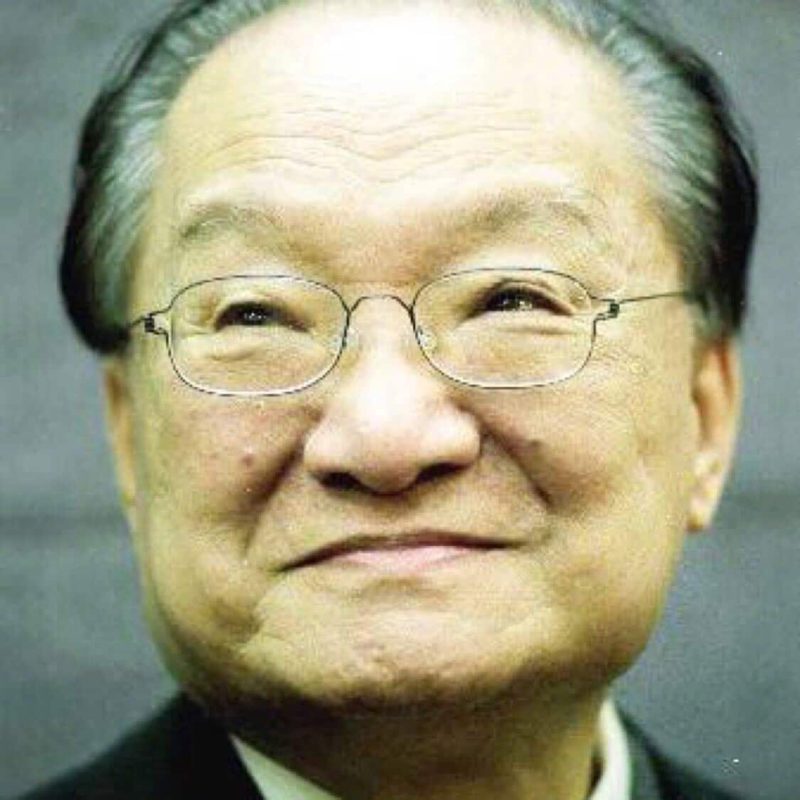 Hashtag "Jin Yong Passes Away" (#金庸去世#) – 2 billion views on Weibo
The passing of Chinese wuxia novelist Jin Yong (查良鏞), also known as Louis Cha, became big news on Chinese social media this fall. Wuxia (武俠) is a genre of Chinese fiction that focuses on the adventures of martial artists in ancient China, and Jin Yong is regarded as one of the best – if not the top – authors within the genre. Many of his works, of which over 300 million copies were sold worldwide, have been turned into tv series and films.
Jin's passing set off waves of nostalgia on Weibo, where thousands of netizens shared their favorite works and scenes, thanked the author for all he did, and praised his contributions to Chinese popular culture.
Another person who passed away in November of 2018 is the renowned Hong Kong actress Yammie Lam (藍潔瑛). News of her death also received millions of views on Chinese social media.
#5 Gene-modified Babies
Hashtag "First Case of Gene-Edited HIV Immune Babies" (#首例免疫艾滋病基因编辑婴儿#) – 1,9 billion Weibo views 
News that a Chinese researcher from Shenzen has helped make the world's first genetically edited babies made international headlines in November of this year. He Jiankui (贺建奎) claimed that together with his research team, he succeeded in altering the DNA of embryos, making them resistant to HIV. The twin girls were born earlier this year.
On social media, the topic received many mixed reactions, with many condemning the researcher's work, and others praising it. Chinese authorities launched an investigation into the research shortly after news came out, and He Jiankui has not been heard of since. Many people on Weibo are now wondering about his whereabouts, what will happen to him, and how this will further impact the lives of the two girls whose genes were edited.
#6 Golden Horse Ceremony's 'Taiwan' Speech
Hashtag "Gong Li Refuses to Confer Award" (#巩俐拒绝颁奖#) – 1,9 billion views on Weibo
The annual Golden Horse Film Awards in Taipei turned out to be a painful confrontation between mainland actors and Taiwanese pro-independence supporters this year. Although Ang Lee, chairman of the Golden Horse committee, had probably hoped to keep politics out of the film festival, the atmosphere of the live-streamed event changed when award-winning director Fu Yue expressed her hopes for an independent Taiwan during her acceptance speech. Later on in the show, actor Tu Men from mainland China struck back on stage by saying he was honored to present an award in "China, Taiwan."
Things got more polarized and political when famous Chinese actress Gong Li, at the end of the show, refused to get on stage with Ang Lee to present the award for Best Feature Film. The evening officially seemed ruined when, at the end of the night, it turned out that most mainland actors and producers declined taking part in the celebratory award dinner and went straight back to the mainland instead.
This was not the only topic this year that showed that the current and future status of Taiwan is still an incredibly sensitive topic that can set off waves of angry nationalism on social media. A brief visit to Taiwanese bakery 85°C by ROC President Tsai Ing-wen and the surfacing of an old video of actress Vivian Sung in which she called Taiwan her "favorite country" also triggered major discussions on cross-Straits relations.
#7 Chongqing Bus Plunges Into River
Hashtag "Why Chongqing Bus Plunged in the River" (#重庆公交车坠江原因#) – 1,4 billion Weibo views
In late October of this year, an incident in which a public bus plunged off a bridge into the Yangtze river, causing all 15 passengers to die, became a huge topic on Chinese social media. The security camera footage from inside the bus later showed how a passenger who apparently had missed her stop gets angry with the driver and starts hitting him with her mobile phone. The driver then abruptly turns the steering wheel, hitting oncoming traffic, crashes through the safety fence, and plunges into the river.
The incident caused major concerns over aggression in Chinese public transport, with other videos of similar incidents also making their rounds on social media. The city of Nanjing soon introduced security partitions on buses, and the existence of special "grievance awards" for bus drivers who do not respond to angry passengers also became a topic of debate. Many people on Weibo called for bus cards to be linked to one's identity so that troublemakers will be able to be blacklisted from buses in the future.
#8 The Kunshan Stabbing Case
Hashtag (#追砍电动车主遭反杀#) – 1,25 billion views on Weibo
A bizarre road-rage incident in which a muscular and tattooed BMW driver attacked an innocent cyclist with a big knife, but then ended up dead himself, was the biggest story on Chinese social media this summer, triggering countless of memes.
The entire scene was caught on security cameras. In the night of August 27, a BMW switched from the car lane to the bicycle lane in the city of Kunshan (Jiangsu), colliding with a man driving his bike, who seemingly refused to give way. Two men then step out of their BMW vehicle to confront the cyclist, with one man going back to his vehicle, suddenly pulling out a long knife and going after the cyclist, stabbing him. During the fight, however, the BMW driver suddenly lets the knife slip out of his hands, after which the bike owner quickly picks it up. With the knife in his hands, he now starts attacking the BMW driver, who eventually dies of his injuries.
One of the main reasons for the mass focus on this incident was that there was an ethical question involved, namely: to what extent could this be regarded as legitimate self-defense? It did not take long for the answer to come out, as authorities ruled it self-defense in September. For many, the news was proof that justice had prevailed.
#9 The Dolce and Gabbana Controversy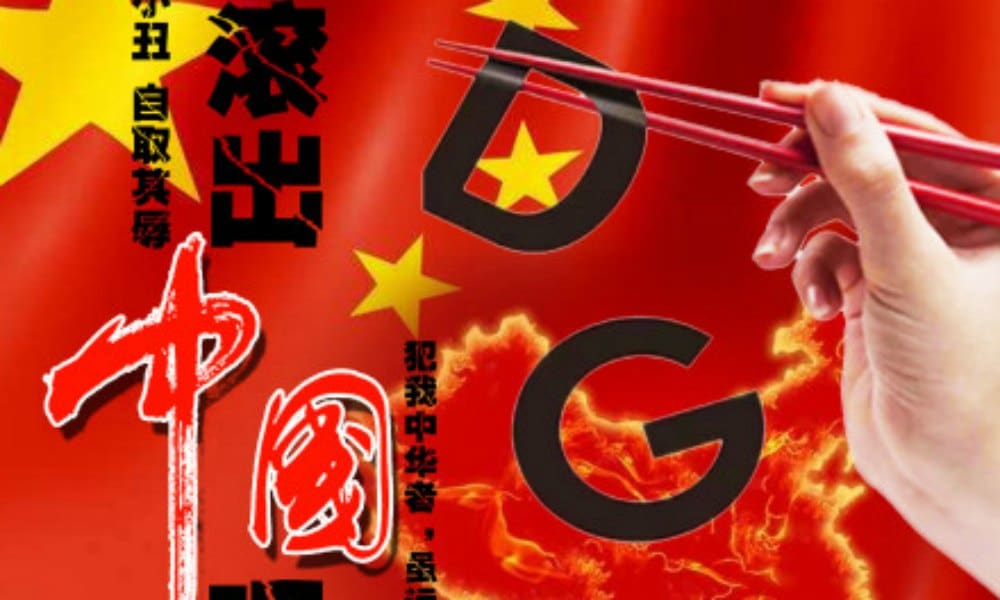 Hashtag "D&G Show Canceled" #DG大秀取消# and "D&G Designer Responds Again" (#dg设计师再次回应#) – 820 & 940 million views on Weibo 
Although 2018 was supposed to be a great China year for Italian luxury brand Dolce & Gabbana, things unexpectedly spiraled out of control in November of this year, while the brand's "D&G Loves China" campaign was in full swing.
It started with criticism on a video that was launched by the fashion brand to promote its upcoming Shanghai show. The video, that shows a Chinese model failing to eat Italian food with her chopsticks, was deemed sexist and insulting by many. Things started going downhill real fast after screenshots of comments attributed to fashion designer Stefano Gabbana, in which he scolds China and makes derogatory remarks about Chinese, went viral. It soon led to the cancellation of the big D&G show in Shanghai.
Despite apologies issued by the D&G founders, many netizens called for a boycott of the brand. It is yet unclear to what extent the marketing disaster has affected the brand, but one thing this incident shows is that cultural insensitivities in marketing campaigns can soon lead to a public relations mess.
#10 Wang Baoqiang's Divorce Drama Continues

Hashtag "Wang Baoqiang Beats up Ma Rong" #王宝强殴打马蓉#) received some 520 million views before it was taken offline 
Will there be another year when the 2016 split between Chinese celebrities Wang Baoqiang (王宝强) and ex-wife Ma Rong (马蓉) does not make into the top-trending lists?! Ever since the dramatic divorce of the two became one of the top hashtags of 2016, their fights have continued to be a major topic on Chinese social media.
This time, Chinese actress Ma Rong claimed that her ex-husband attacked her when she came to pick up her children at his house in early December. Dramatic photos and hospital footage soon made their rounds on Weibo, but when news came out that the 'attack' might have been staged, and that Ma Rong had caused a scene at her ex's house, netizens condemned the actress for her actions.
The incident became a major source of inspiration for the Weibo meme machine, where others imitated the dramatic Ma Rong photo and photo-shopped it into gossip magazines.
#11 The High-Speed Train Tyrants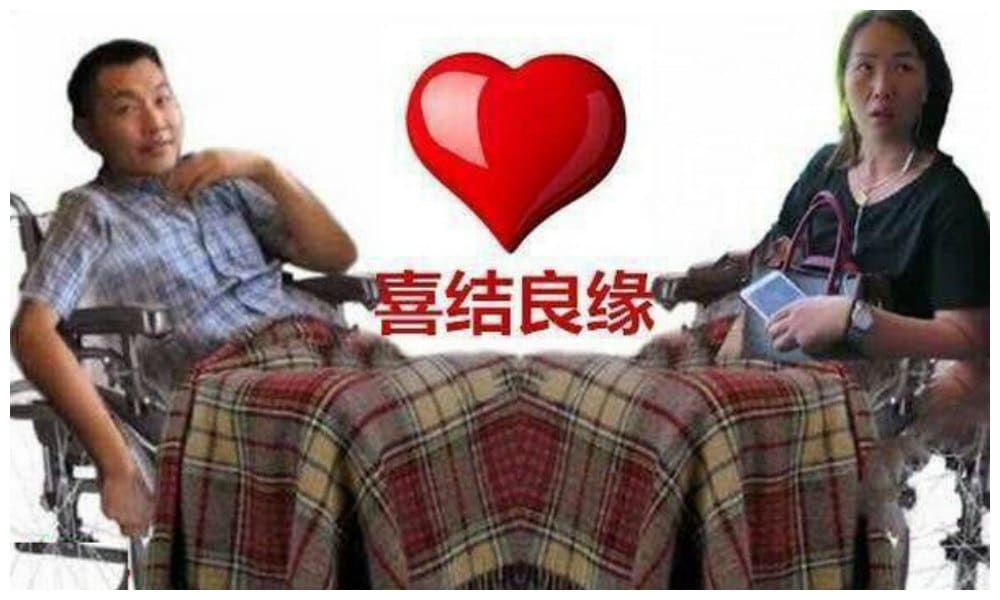 Hashtag "High-speed Train Tyrant Woman" (#高铁霸座女#) – 505 million views and #高铁霸座事件# – 110 million views
The two train tyrants of 2018 will probably go down in China's social media history for their meme-worthy and bizarre behavior, that triggered a storm of criticism online. Both of their bad behaviors on high-speed trains were caught on video.
In August of this year, one rude man from Shandong, who refused to give up the seat he took from another passenger, became known as the "High-Speed Train Tyrant" (高铁霸座男 gāotiě bà zuò nán) on Chinese social media. A video showing the man's rude behavior went viral, and netizens were especially angry because the man pretended he could not get up from the stolen seat and needed a wheelchair – although he did not need one when boarding the train.
In September of 2018, a woman from Hunan, who was dubbed 'High-Speed Train Tyrant Woman' (高铁霸座女 gāotiě bà zuò nǚ) by Weibo netizens, had also taken a seat assigned to another passenger while riding the train from Yongzhou to Shenzhen. Despite the conductor's reasoning, she refused to get up from her window seat to return to her own seat.
Netizens soon linked the two 'Train Tyrants,' creating dozens of memes that showed the two as lovebirds getting married. The incidents also showed public support of China's nascent Social Credit System, with many calling for a system that would allow these kinds of misbehaving people to be blacklisted from public transport in general.
#12 Invictus Gaming: The E-Sports Craze in China
Hashtag "The Meaning of IG Championship"  #IG夺冠的意义# – 540 million views on Weibo
People were going absolutely crazy over the success of China's e-sports when 'Invictus Gaming' (IG) became the first Chinese team to win the League of Legends World Championship. Students were hanging banners from their dorm rooms, videos of cheering crowds in school canteens flooded Weibo, and dozens of new memes surfaced on Chinese social media. One of them showed two monkeys with a big "Congratulations IG" above them and one wondering "What is IG?!", and the other telling him just to follow the rest in congratulating them anyway, signaling that many people had never heard of 'Invictus Gaming' before, and were clueless about the top trending lists being filled up with this new topic.
China's e-sports craze also made one Weibo post the most popular of all time, when billionaire Wang Sicong announced he would be giving away more than $160,000 to Weibo users to celebrate the victory of the Chinese team.
#13 The Boy who was Duped at the Hair Salon

Hashtag "Hairline-boy expressions" (#发际线男孩表情包#) – viewed  470 million times on Weibo
What was supposed to be a quick visit to the hairdresser turned into a disaster when the 18-year-old Wu Zhengqiang (吴正强) was presented with a 40,000 yuan ($5750) bill and a bad haircut. Although the teenager eventually could pay a much lower amount of money to the salon, Wu turned to local media to tell about his unfortunate haircut, and shared that he was not just sad about losing the money, but that he was also unhappy with his new hairstyle and hairline.
The story soon went viral and triggered the creation of dozens of new memes across Chinese social media, turning the duped boy into one of the biggest internet sensations of 2018.
#14 Meng Wanzhou WeChat Moments Post
Hashtag "Meng Wanzhou's WeChat Moments Post after Release" (#孟晚舟保释后发朋友圈#) – 380 million views on Weibo
The December 1st arrest of Meng Wanzhou (孟晚舟), the financial officer of Chinese telecom giant Huawei Technology – which happens to have been founded by her father, Ren Zhengfei (任正非), – became huge news in China and across the world.
Meng was detained during a transit at the Vancouver airport at the request of United States officials. She is accused of fraud for violating US sanctions on Iran. Meng allegedly helped Huawei get around these sanctions by misleading financial institutions into believing that subsidiary company 'Skycom' was a separate company in order to conduct business in Iran. Chinese officials, demanding Meng's release, have called the arrest "a violation of a person's human rights."
Meng was released on bail on December 11th. She then shared an update on her Wechat 'Moments' page, which received mass attention on Weibo. It showed the feet of a ballet dancer along with a quote saying that "there is suffering behind greatness" (伟大的背后都是苦难). Meng also thanked people for their support, and in doing so, once again received thousands of supportive messages on social media.
#15 The Tang Lanlan Case
Hashtag "The Truth about the Tang LanLan Case" (#汤兰兰案真相调查#) – viewed 340 million times on Weibo (also 汤兰兰性侵案 => hashtag now removed, then 50 million views)
The news story of a decade-old abuse case caused an uproar on Chinese social media in late January of 2018, when many netizens on Weibo believed that reporters of the story were biased and were harming the privacy of Tang Lanlan, the alleged victim in the case.
In 2008, a then 14-year-old girl named Tang Lanlan (汤兰兰, pseudonym) accused her father, grandfather, uncles, teachers, the rural director and neighbors of sexually abusing her since the age of seven. It later led to the prosecution of 11 people for rape and forced prostitution of a minor – including Tang's own parents. As some of those people, including Tang's mother, had since been released after serving their sentence, they sought the attention of the media in claiming that Tang, now 23 years old, had fabricated the story and that they were searching for her.
Netizens harshly criticized Chinese media outlets such as The Paper for featuring the story and giving away details about the identity of Tang, saying they should protect the victim instead of choosing the side of those convicted. The outrage was so huge that some reporters were even doxxed by netizens, and that articles and hashtags were removed, making the Tang Lan Lang case the greatest clash between Chinese media and netizens in 2018.
#16 Foreigners' "Preferential Treatment"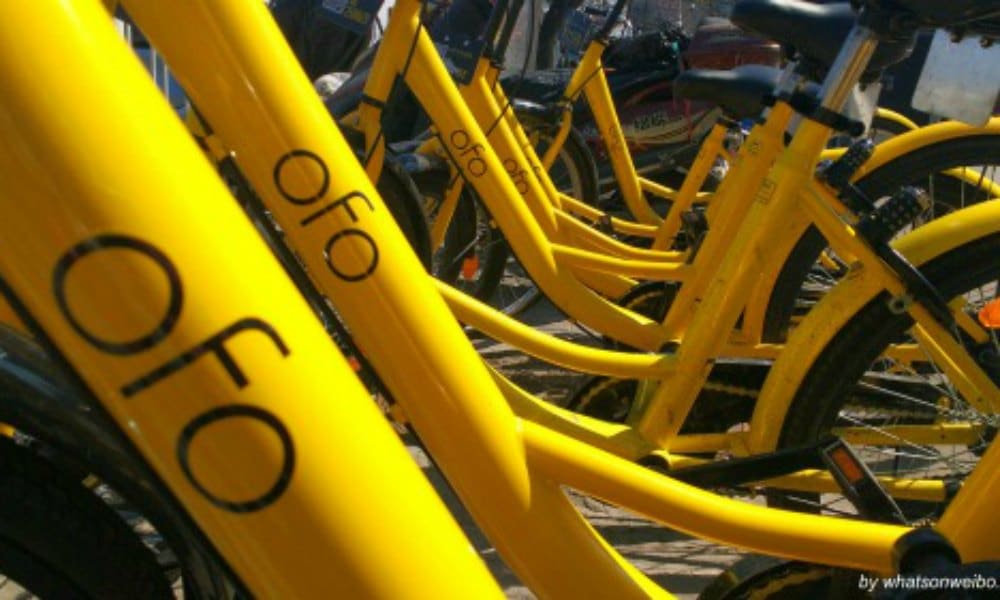 Hashtag "Pretend to be foreign and Ofo gives back deposit right away" (#假装外国人ofo秒退押金#) – 250 million views. 
There have been many topics over the past year that involved national pride and Chinese social media users feeling insulted or discriminated against. One such topic is the recent collective anger directed at bike sharing platform Ofo for allegedly helping foreigners much quicker than Chinese nationals.
A Weibo user who did not feel like waiting for hours on the phone to get his Ofo deposit back decided to pose as a foreigner to see if it would help. He sent an email in English via Gmail to Ofo, requesting his deposit back. It worked. He posted about it on Weibo, and millions of people responded with anger. Earlier in 2018, there was also outrage when a short movie went viral on Chinese social media that exposed the big differences between the dorm conditions of Chinese students and of foreigners studying in China.
#17 The Sweden Controversy

Hashtag "Chinese Tourists Abused by Swedish Police" #中国游客遭瑞典警察粗暴对待# and "Swedish TV Show Insults China" #瑞典辱华节目#– 170 and 50 million views on Weibo
See article here and here
The alleged maltreatment of a Chinese family in Stockholm ignited major discussions on Chinese social media this September when footage showed how a Chinese man was dragged out of a hotel lobby by Swedish police, while his elderly parents were crying on the sidewalk. The dramatic footage was shot after the tourists arrived at their hotel long before check-in time, and were refused permission to stay overnight in the lobby. When they refused to leave, police got involved.
Chinese media greatly criticized Swedish authorities for how they handled the incident, and it even led to the Chinese embassy in Sweden issuing a safety alert. Not long after, a satirical Swedish TV show made fun of Chinese people through a sketch that listed a number of do's and don'ts for Chinese tourists, including "not taking a poo outside of historical places." The TV show added fuel to the fire and was condemned by Chinese social media users. The Chinese embassy in Sweden denounced the satirical Swedish TV show for "maliciously attacking" China. The entire ordeal did not do any good for the relations between Sweden and China, that have already been tense due to the imprisonment of Swedish-Chinese author Gui Minhai.
#18 Fugitives on the Loose
Hashtag "Two Fugitives on the Loose" (#两名重刑犯逃脱#) – 170 million views
It was almost like a movie: two criminals spectacularly escaped from a Liaoning prison and the entire country went on a manhunt, with authorities giving out a big reward for those who'd catch them and setting out drones to catch the two.
Social media played an important role in the search for the fugitives, that took place in early October of this year. Ten thousands of people closely followed the ordeal, as security footage from a local store was posted online only hours after their escape, showing the two criminals buying some food and cigarettes. Within 50 hours of their escape, the fugitives were captured by the police through the help of local villagers.
While you're here, also check out the top 30 best books to understand China we published earlier this year!
By Manya Koetse
Follow @whatsonweibo
*1 (We kindly ask not to reproduce this list without permission – please link back if referring to it).
Directly support Manya Koetse. By supporting this author you make future articles possible and help the maintenance and independence of this site. Donate directly through Paypal here. Also check out the What's on Weibo donations page for donations through creditcard & WeChat and for more information.
Spotted a mistake or want to add something? Please let us know in comments below or email us.
©2018 Whatsonweibo. All rights reserved. Do not reproduce our content without permission – you can contact us at info@whatsonweibo.com