Proposal to Teach 'Death Education' in Chinese Schools Goes Trending on Weibo
Many Chinese families refuse end-of-life care for elderly patients for fear of appearing "unfilial."
First published
A proposal from Peking University Cancer Hospital's chief physician and National People's Congress member Dr. Gu Jin has become a top trending topic on Weibo this week.
The hashtags "Proposal to Launch Nationwide Death Education" (#建议全民开展死亡教育#) and "Proposal to Launch Death Education" (#建议开展死亡教育#) were already viewed over 340 million times on Thursday, just 24 hours after it came out.
In a video produced by Beijing News from this year's annual 'Two Sessions' meeting, Dr. Gu Jin proposed that China should start "educating the nation on the topic of death." Dr. Gu's comments underline growing concerns over China's death taboo.
As a cancer surgeon, Dr. Gu explained that he often encountered late-stage cancer patients. Although for these patients, even "extreme treatments" would no longer help, he discovered that families usually refuse to accept palliative care. By focusing on end-of-life care, providing relief and comfort, rather than medical cures, many family members worry that they might appear "unfilial," Gu explains.
Concerned with being good family members, many Chinese do not want to expose their parents and grandparents to death. This aversion to death has deep historical roots.
According to Cheris Shun-Ching Chang, professor of sociology at Hong Kong University, Confucian silence on questions of death and folk Buddhist references to "a dark world (yinjian) and a cruel hell (diyue) historically account for the topic's avoidance. She also points to commonplace fears that a premature death could mark the end of one's lineage (Chan 2012,37). Although religious belief waned over the 20th century, Chan argues the taboo alone still has an "independent power in shaping human action."
The damage caused by China's taboo against discussions of death is not limited to a patient's pain. Aversion to considering one's demise keeps many from writing wills or registering as organ donors. What's more, doctors give diagnoses to family members, not the patients themselves, leaving the patient completely in the dark, and the family with the difficult choice of how to proceed.
Dr. Gu believes that China's conception of death is harmful to the country's youth as well: "[Teen suicide] causes us great sorrow. It makes us feel that, when it comes to our conception of life, or respect for life, there is something lacking in our education." He then proposed that educating students on the topic of life and death ought to begin in primary or middle school. "This will [teach] people to respect life and death."
Many netizens expressed their support for changing Chinese cultural attitudes to death. "This is really of the utmost importance," commented one netizen: "we mustn't merely fear death, but ought to respect it." Another person wondered whether death education ought to start in kindergarten.
Dr. Gu is not alone in the hopes of changing China's conception of death. "The Dead," a Weibo account with over half a million followers, provides netizens with a place to eulogize their lost loved ones and support those who have lost others. In an interview with What's on Weibo, the team expressed a perspective in line with Dr. Gu, stating, "Working hard to live with an understanding of death is a lesson every Chinese person must learn."
Some netizens argue that death is not the only subject insufficiently covered by China's curriculum.  "[A lack of understanding about] death is not the only problem, [not] understanding love and sex has caused many problems [too]," wrote one netizen. "Love, sex, and death education ought to be simultaneously provided," agreed another.
Dr. Gu's proposal might lead to more discussions on 'death education' in Chinese schools in the time to come. As for love and sex education, that's perhaps a topic for the next Two Sessions.
Also read: Weibo's Digital Graveyard: Remembering the Dead on Chinese Social Media
By Brydon Brancart
Follow @whatsonweibo
References (other sources in-text through hyperlinks)
Chan, Cheris Shun-Ching. 2012. Marketing Death: Culture and the Making of a Life Insurance Market in China. Oxford: Oxford University Press.
Featured Image by Photo by Josh Appel @joshappel
Spotted a mistake or want to add something? Please let us know in comments below or email us.
©2019 Whatsonweibo. All rights reserved. Do not reproduce our content without permission – you can contact us at info@whatsonweibo.com.
Panic over Wuhan Coronavirus Leads to Online Backlash against Consumption of Wild Animals in China
Amid the coronavirus outbreak panic, the majority of Chinese netizens say it's time for wild game to be game over.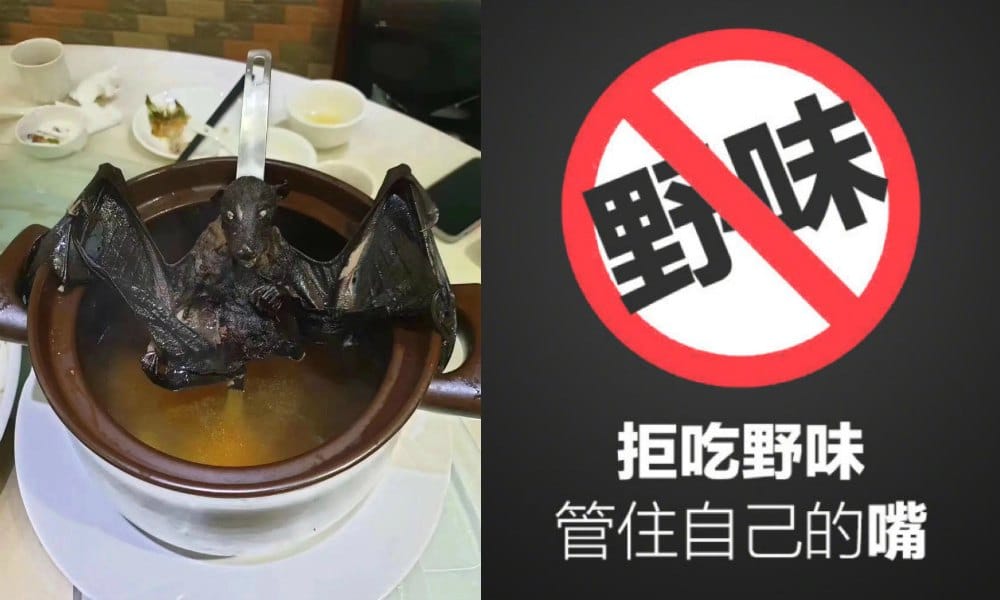 First published
It is by far the number one topic dominating Chinese online media: the coronavirus. The source of the virus is suspected to be an illegal wild animal market in Wuhan. Calls for stricter outlawing of the trafficking and consumption of wild game are dominating Weibo this week.
Fears are mounting over a new strain of coronavirus that first appeared at a wet market in Wuhan in late December and has spread to four countries, killed 17, and infected almost 600 in China, with new cases being reported at time of writing.
The number of infected is expected to balloon as the annual Chinese New Year holiday begins on Friday and hundreds of millions of Chinese travelers move about the country.
The Wuhan coronavirus was first transmitted to humans in a wet market in Wuhan where many kinds of wild animals are sold illegally. While the source has yet to be conclusively identified, coronavirus is typically transmitted to humans via animals such as civet cats and bats. This has led to an outcry online and widespread condemnation of the consumption of wild game in China.
Known as the Wuhan Coronavirus internationally, domestically the virus is simply called "new pneumonia" (新型肺炎) in most Chinese media coverage. It is a type of respiratory illness causing mild to moderate cold-like symptoms that can potentially lead to complications from pneumonia.
So far, the virus seems to be milder than the previous two big global coronavirus outbreaks (SARS and MERS), but health officials caution that not enough is known as of yet, and also that the risk of mutation could mean far greater danger than first anticipated.
As of 10 am today, authorities have sealed off travel to and from Wuhan in an effort to prevent further spread of the disease. News of other cities in Hubei province also halting train operations came in later today, with Ezhou Station and Huangguang station both suspending services as of Thursday.
The Chinese government's response to the Wuhan virus has been markedly different from the coverup of the SARS outbreak in 2003, and authorities have been swift to track the disease and to sequence its genome.
On January 20, Beijing confirmed that the virus can be spread between humans, and on January 22 it announced a full accounting of all cases in China and abroad in a press conference given by the State Council Information Office.
Backlash against the Consumption of Wild Game 
As global and domestic concern mounts about the new virus, it has become the almost exclusive focus of Chinese social media this week, dominating the vast majority of trending topics on Weibo and Wechat.
The Wuhan virus is believed to have originated at the Wuhan Huanan Wholesale Seafood Market (武汉华南海鲜批发市场) and was most likely first transferred to humans from one of the many wild animals being illegal bought and sold there.
The market has since been shut down, but online criticism of such markets has been fierce on social media.
The hashtag "Support the banning of wild game markets" (#支持禁绝野味市场#) was topping the list of trending topics for much of Thursday and was viewed 270 million times.
Another hashtag, "The source of the new coronavirus is wild animals" (#新型冠状病毒来源是野生动物#), topped the list on Wednesday and has been viewed 990 million times.
Online commenters are lambasting the practice of eating illegal wild game such as civet cats, the cause of the 2003 SARS virus, and bats, the suspected cause of the Wuhan coronavirus (snakes have also been suggested as a possible source of the coronavirus outbreak).
"The only outcome of eating wild game is disease! SARS came from civet cats and bats. Ebola came from chimpanzees, monkeys, wild boar, and bats. MERS came from camels. The Avian Flu came from wild birds and poultry. AIDS came from chimps. Is it really that delicious? Is this really the way you want to eat?" one Weibo user questioned.
Comments viciously attacking those who eat wild animals can be seen across a variety of posts and topics.
"Let me say something malicious: Eating wild game is fine, just please remember to kill yourself immediately after," said one much-upvoted commenter on a post about virus facts released by the State Council.
Various photos and a video of people eating bats have been going around WeChat and Weibo these days. The word for 'bat' in Chinese (蝙蝠) is 'bianfu.' The 'fu' sound being the same as 'fu' (福) for 'happiness,' it is believed that superstition is one of the reasons for people to consume bat.
It is by far the number one topic dominating Chinese online media today: the #coronavirus. Since the source of the virus is suspected to be a wild animal market in Wuhan, the majority of Chinese netizens say it's time for wild game to be game over. Read: https://t.co/w3BZS5UfNq pic.twitter.com/gnLTGYDRdy

— What's on Weibo (@WhatsOnWeibo) January 23, 2020
"If humans don't live in harmony with nature, the inevitable consequence is that nature bites back. We need to regulate our hungry mouths!" complained one Weibo user.
Another trending view of the issue is that eating wild game flies in the face of thousands of years of human domestication of animals. Said one Weibo comment: "Our ancestors spent thousands of years domesticating the tastiest, most nutritious, safest poultry and livestock for us, but people are still stupid enough to go and provoke wild animals! I'm so furious I can barely speak. Only human beings can destroy human beings, and it's the worst and most stupid of us who are doing it."
A video circulating on Weibo made by the cast of My Own Swordsman (武林外传) educates viewers on the risks of eating wild animals, breaking the third wall to tell their audience that there's really no nutritional difference between domestic and wild animals, and that wild animals may carry disease because they haven't been subject to the same kinds of hygiene requirements.
One Red Cross volunteer commented on the video: "I recommend that we immediately crackdown on all wild game markets, we cannot allow the cravings of a small group of people to affect our country as a whole. This kind of behavior disrupts the order of the food chain, and the rest of us are paying for the ridiculous and selfish behavior of these people."
Jay Chou, an ambassador for Wild Aid, took the opportunity to reiterate his opposition to eating wild animals, and to repost his video discouraging the consumption of pangolin, highlighting the risk of disease transmission.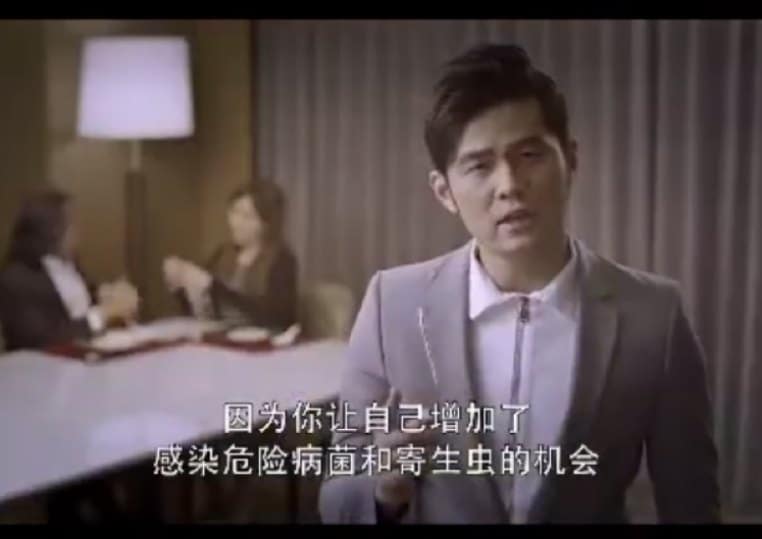 Perhaps the Wuhan Coronavirus will lead to a broader sea change among the Chinese population and their views towards – and tolerance of – the trafficking and consumption of wild animals.
By Jessica Colwell
Follow @whatsonweibo
With contributions from Miranda Barnes
Read more articles by Jessica Colwell here. 
Spotted a mistake or want to add something? Please let us know in comments below or email us. First-time commenters, please be patient – we will have to manually approve your comment before it appears.
©2020 Whatsonweibo. All rights reserved. Do not reproduce our content without permission – you can contact us at info@whatsonweibo.com.
'Cecolin' Is Here: First Made-in-China HPV Vaccine Priced at US$47
China is the third country in the world to produce its own HPV vaccine, and it is cheaper than its foreign counterparts.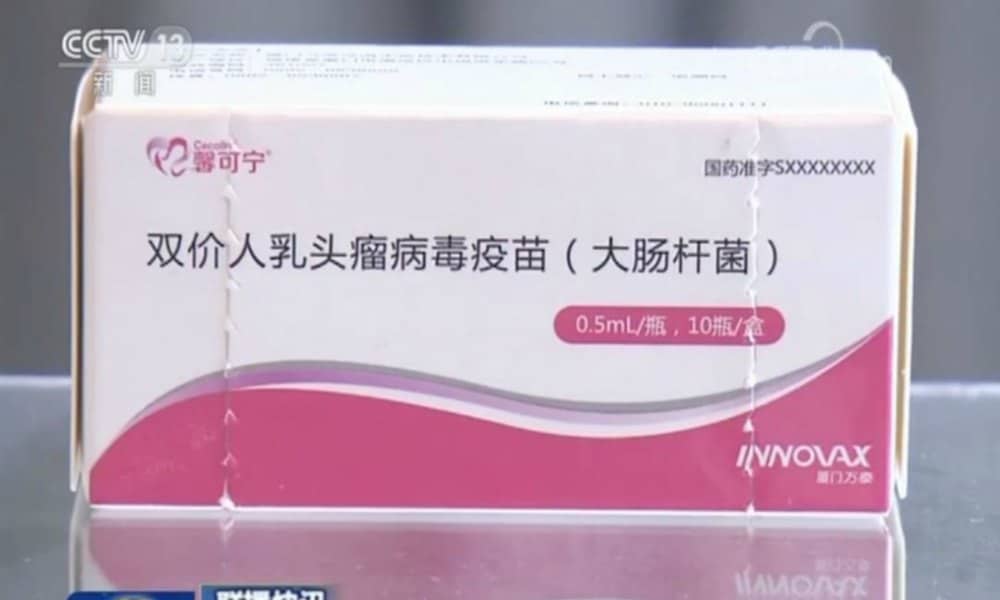 While Chinese media praise Cecolin for being China's first domestically produced HPV vaccine, Chinese social media users are more concerned with its price, quality, and availability.
In the first week of 2020, the first China-made HPV vaccine was approved by Chinese drug regulators. The domestically produced HPV vaccine became a major topic of discussion on Chinese social media. On Weibo alone, the topic received more than 580 million views since early January.
The human papillomavirus (HPV) vaccine prevents infection with the specific viral infection that causes cervical cancer. The earliest HPV vaccine, 'Gardasil' by American multinational pharmaceutical company Merck & Co., first became available in 2006. Along with Pfizer's 'Prevnar 13' – the vaccine deployed for the prevention of pneumococcal pneumonia – Gardasil is among the world's best-selling vaccines.
With the introduction of the first Chinese HPV vaccine, the virtual monopoly position of Merck's vaccine might now change as the Chinese vaccination is entering the market.
The Chinese vaccine is named 'Cecolin' (馨可宁), and was co-developed by drug maker Innovax (万泰沧海生物技术) and Xiamen University. It is intended for girls and women aged 9-14 (two shots needed) and 15-45 (three shots needed). According to CGTN, some 8 million shots will be produced in China in 2020.
Gardasil and Cecolin are not entirely the same, however. Gardasil is a so-called quadrivalent vaccine, which targets four different antigens (HPV types 6, 11, 16 and 18), while Cecolin is a bivalent vaccine only protecting against HPV 16 and 18 types, the two most common viruses leading to cervical cancer. Another type of HPV vaccine is the nonavalent kind, the Gardasil 9 vaccine, preventing diseases caused by HPV types 6, 11, 16, 18, 31, 33, 45, 52, and 58.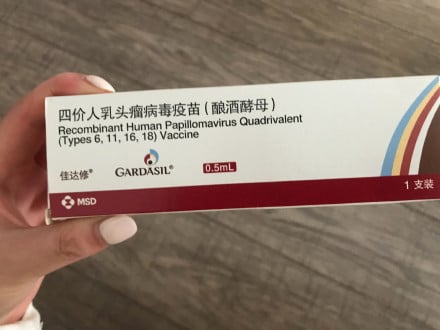 Nearly all sexually active people will be exposed to HPV at some point in their life, and if girls and women are given the vaccine before any natural infection with HPV, the vaccines have been shown to protect against pre-cancer of the cervix. Males can also get the quadrivalent and nonavalent HPV vaccines to protect against genital warts, anal precancers, or the spread of HPV to sexual partners.
While Chinese media emphasize the fact that China is now the third country in the world, after US and UK, to succeed in producing its own HPV vaccine, one of the topics receiving the most attention on Chinese social media is the price of the Cecolin vaccine.
Cecolin is currently priced at 329 yuan (US$47) per shot, which is considerably cheaper than the approximate $250 per dose of the Gardasil vaccine in the United States.
The nonavalent vaccine costs about 1300 yuan or more per shot in China ($186+), with the quadrivalent Gardasil being priced at approximately 800 yuan per shot ($115), and the imported bivalent vaccine costing 600 yuan per dose ($86).
Many Weibo commenters praise the arrival of the Chinese vaccine and its relatively low price. A complete vaccination programme would now only be either 660 or 1000 yuan ($94/$143, depending on needing two or three shots) instead of $260 or more.
"Whoa that's cheap!" some commenters write, with others saying: "This makes it possible for the poorer girls to get their shots."
But there is also a lot of discussion on the quality of the vaccine, and whether the bivalent vaccine is effective enough (for clarity -the two HPV types the vaccine protects against causes 84.5% of all cervical cancers in China). Some Weibo users say they would still like to get the more expensive nonavalent vaccine instead – even if they will need to spend around 4000 yuan ($570) on their completed shots.
Other commenters are most concerned with the general availability of HPV vaccines in China, as there is still a shortage of vaccinations.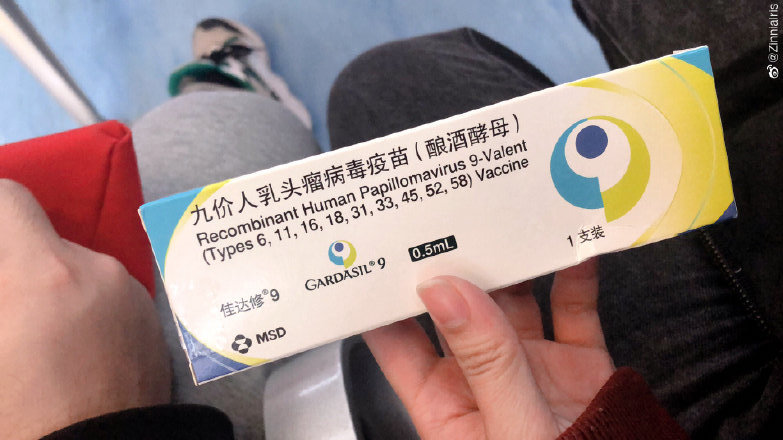 The imported HPV vaccine was issued 1,46 million times in 2017, going up to 7 million shots in 2018 and 8,7 million in 2019. On Weibo, some commenters say they have previously gone to Hong Kong to get their shot.
One user from Nanjing writes: "I made an appointment for my site and needed to wait for four months, I finally got it. I don't want to wait around for the domestic shot to become available here."
A Weibo user from Liaoning is appreciative that those who want to have the vaccine now have more options: "If you can financially afford it, you can choose the nonavalent vaccines, if you can't afford it, you can get the quadrivalent or bivalent ones."
Starting from May of 2020, Cecolin will be available at community hospitals across various regions in China.
By Manya Koetse
Follow @whatsonweibo
Spotted a mistake or want to add something? Please let us know in comments below or email us. First-time commenters, please be patient – we will have to manually approve your comment before it appears.
©2020 Whatsonweibo. All rights reserved. Do not reproduce our content without permission – you can contact us at info@whatsonweibo.com.