Chinese Netizens Are Done with Abuse of Emergency Lane, Support Proposal for Tougher Punishments
As the 'Two Sessions,' the annual gatherings of the National People's Congress (NPC) and the National Committee of the Chinese People's Political Consultative Conference (CPPCC), continue, thirty representatives of the Jiangsu NPC submitted a proposal that received a lot of attention on Chinese social media this week.
Emergency lane drivers should face tougher punishments to safeguard traffic safety, the proposal says. Illegal use of emergency lanes is commonplace in China, leading to dangerous situations and making it more difficult for rescue vehicles to make it to the scene of an accident.
Currently, drivers are fined 200 yuan ($30) for occupying the reserved lane, along with a 6-point driver's license deduction. In some cases, they might even face some days in prison.
If it is up to the Jiangsu NPC deputies, this punishment will be increased to a 3000 yuan ($444) fine and a 12-point deduction.* This means that the offender's driver's license would be immediately revoked for at least three months and that the offender needs to take a 7-day training and take a new examination in order to get their license back. The 12-point deduction punishment is equal to the punishment for drunk driving or fleeing after a traffic incident.
The proposal further calls for a 15 days prison sentence when drivers are caught using the emergency lane for the third time.
The Jiangsu NPC's proposal seems to resonate with Chinese netizens.  Within a day after the news first made its rounds, the hashtag "Proposal to Deduct 12 Points for Those Illegally Using the Emergency Lane" (#建议违法占用应急车道扣12分#) received more than 25 million views on Weibo.
One Weibo commenter says: "I propose to install a 'photo reporting system' where whistleblowers are rewarded with money. This money reward can come out of the fine, and I tell you, this phenomenon [of people illegally driving in the emergency lane] would be eradicated within no time."
Another typical comment read: "I absolutely support this proposal, and in my opinion, the punishments should be even tougher." Many others posted comparable comments, calling for "immediate detainment" and a "life-long prohibition to drive" for these lawbreakers.
What perhaps contributes to the general support for the new proposal is recent media coverage that focuses on the dangers of illegally blocking the emergency lane. Earlier this year, a viral video showed a desperate mother crying on the street when rescue workers were unable to assist her injured daughter; the ambulance was blocked because of vehicles occupying the emergency lane. At the time, the video caused outrage on social media.
This week, the Yangtse Evening Post (扬子晚报), a newspaper from Jiangsu province, published an article listing the various emergency situations where paramedics were hindered in doing their job because of illegal emergency lane driving.
Despite the public support for this proposal, there is no guarantee that it will actually be implemented. Every year, many proposals are put forward during the two-week 'Two Sessions,' and only some will actually lead to legislative amendments.
By Gabi Verberg
*Each driver has 12 points in his driver's license a year that can be deducted. For "minor" violations such as speeding, talking on the phone while driving, a few points will be deducted. More serious crimes, such as running a red light or covering one's license plate, will be punished with a 6-, 10- or 12-point reduction. Combined with this point deduction, people will often face fines or short-time imprisonment.
Spotted a mistake or want to add something? Please let us know in comments below or email us.
©2019 Whatsonweibo. All rights reserved. Do not reproduce our content without permission – you can contact us at info@whatsonweibo.com
Summer Censorship: Weibo Launches "Project Sky Blue"
No hot summer on Weibo: the social media network announces extra censorship on 'vulgar content.'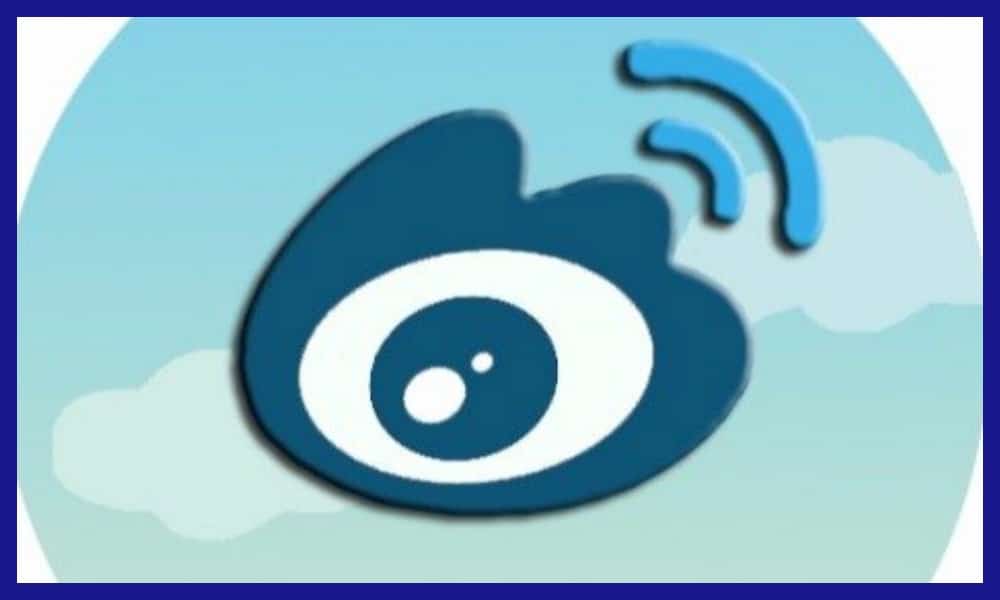 Earlier this week, the administration of Sina Weibo announced a special summer holiday crackdown on "vulgar content," including "pornographic novels, erotic anime, pictures or videos."
In a public announcement that was posted on July 4th, the Weibo administration writes that the primary goal of this campaign is to "create a healthier, more positive environment for underage users" during the summer break period.
The censorship plan is titled "Project Deep Blue" (or: "Project Sky Blue") (蔚蓝计划), and will use filter systems, human moderators and user reports to censor more content for the upcoming two months.
The project even has its own Weibo account now, where Weibo users can ask questions, report inappropriate content, and get more information on the campaign.
Weibo states it will further expand its team of online content supervisors, and also explicitly encourages netizens to flag 'inappropriate' content to make the online community 'more wholesome.'
The hashtag #ProjectDeepBlue (#蔚蓝计划#) topped the hot search lists on Weibo this week; not necessarily because of the topic's popularity, but because it was placed there by the social media site's administration. At time of writing, the hashtag page has attracted more than 180 million views.
Online responses to the summer censorship program are mixed: many commenters voice their support for the latest measure, while others express frustration.
One Weibo user from Hubei calls the latest measure "hypocritical," arguing that minors surf Weibo just as much during school time as during the summer holiday – suggesting that launching a special censorship program for the summer vacation does not make sense at all.
But many popular comments are in favor of the project, saying: "I support Project Deep Blue, the internet needs to be cleaned up," and: "China's young people need to be protected."
This is not the first time Weibo launches a special intensified censorship program. Throughout the years, it has repeatedly carried out 'anti-pornography' campaigns in cooperation with Chinese cyberspace authorities.
Often, the crusade against 'vulgar' content also ends up being used for the purpose of censoring political content rather than to actually eradicate 'obscenities' (read more).
By now, it seems that many Weibo users are quite actively using the Project Deep Blue tag to report on other users who are posting violent or vulgar content.
"If you're not careful, you're hit with vulgar and obscene content the moment you're on the internet," well-known mom blogger Humapanpan (@虎妈潘潘) writes: "Now that the summer holiday is coming, I hope we can join the Project Deep Blue, and clean up the internet environment.  Actively report obscene content the moment you see it – let's protect our future together."
By Skylar Xu & Manya Koetse
Spotted a mistake or want to add something? Please let us know in comments below or email us. Please note that your comment below will need to be manually approved if you're a first-time poster here.
©2019 Whatsonweibo. All rights reserved. Do not reproduce our content without permission – you can contact us at info@whatsonweibo.com
Coca Cola Chicken Wings Are Here! McDonald's China Introduces Cola Chicken on Its Menu
Add cola, add chicken, and it's a recipe for success.
Coca-Cola Chicken wings are so popular in China that McDonald's China, in collaboration with Coca Cola, has now added them to their menu.
It is one of those dishes everyone in China will know of, yet its origins are somewhat murky: Cola Chicken.
Cola Chicken (可乐鸡) is a sweet and sour cooking dish using cola, chicken, ginger, soy sauce, cooking wine, and Sichuan pepper as its main ingredients (the Chinese way).
Braised Coca-Cola Chicken wings are especially popular in China, combining Chinese style braising and Coca-Cola to create juicy and savory BBQ style wings (see recipe).
According to some, Cola Chicken comes from Jinan, Shandong, where a cook in a restaurant accidentally tipped over a can of Coca Cola into a chicken dish, after which he discovered the taste of the soda matched the simmering chicken.
Others allege two Chinese Coca Cola salespersons thought of the recipe first.
Another explanation states that 'Cola Chicken' was already made in Western countries, using tomato sauce as one of its main ingredients. The dish then became popular in Taiwan, where the tomato sauce was replaced by soy sauce.
Whatever its origins are: Cola Chicken is hugely popular in China. So popular, in fact, that McDonald's China announced on Weibo this week that it would add 'traditional cola chicken wings' to its menu.
The latest addition to the McDonald's China menu is a special collaboration between the Coca Cola brand and McDonald's.
"I love Mcdonald's, I love Coca Cola, I wanna try!",  commenters on Weibo say: "I absolutely love Cola Chicken wings."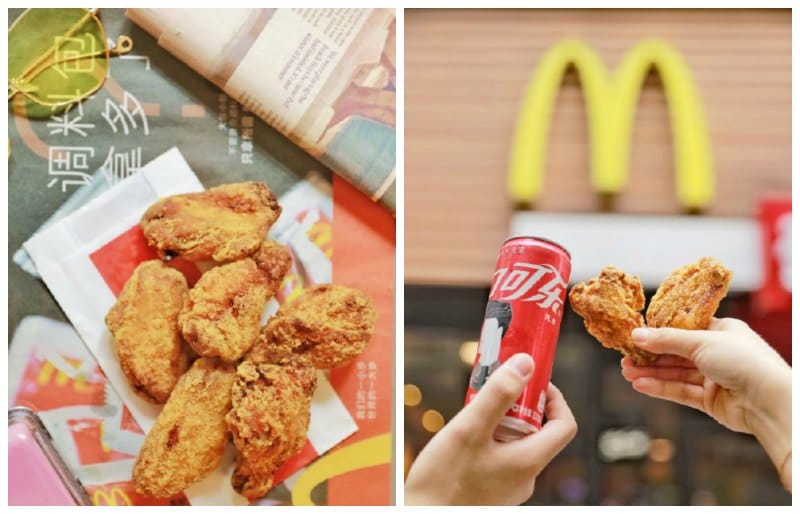 Although social media responses to McDonald's Cola Chicken have been very positive, some who have actually tried it out are less enthusiastic.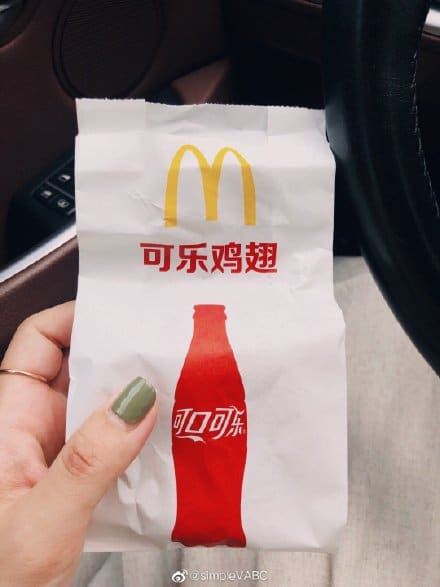 "I had them, but.. I actually didn't taste any cola flavor. Are we supposed to soak them in our coke first?" one disappointed netizen wonders.
Others also expressed similar sentiments, writing: "I am confused by how it tastes" and: "I think it tastes really weird, but I can taste the Cola in it!"
But others who tried it are very happy: "I loved them! While chewing, the skin of the chicken bursts open, giving you that feeling of a carbonated drink. And the chicken is slightly sour and sweet, with that hint of Coca Cola."
The Cola Chicken wings are not the only special additions to the McDonald's China menu, which also offers "Sichuan Spicy Double Chicken Burger," "Jumbo Milk Tea," "Taro Pie," and "Corn cups."
Earlier this year, Mcdonald's China also introduced a Japanese beef rice bowl to its main menu selections.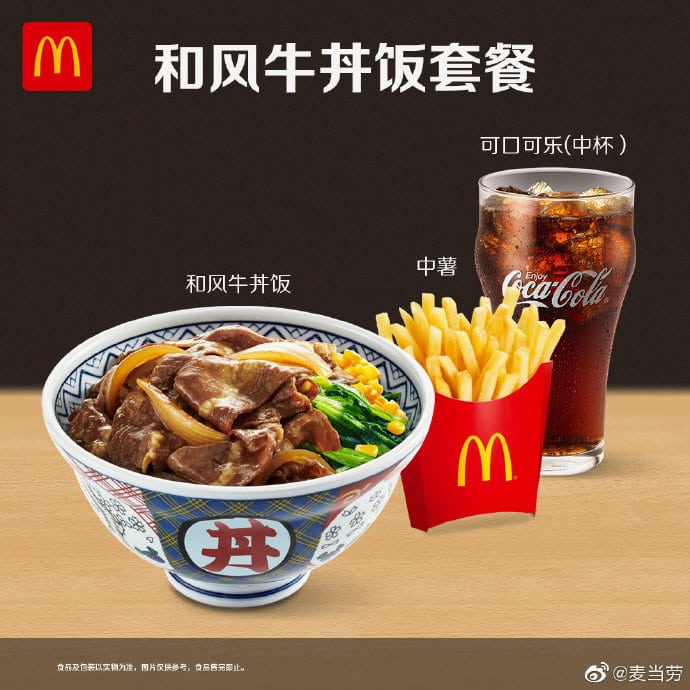 Many introductions to China's McDonald's menu have come and gone over the past few years. Whether Cola Chicken will be one of the items on the McDonald's menu that's here to stay is yet to be seen.
Also read: McDonald's Celebrates 26th Birthday in China
Also read: China's First Fast Food Restaurant
Also read: Coca Cola in China: "Not a Single Bottle of Coke Should Be Sold to Chinese"
Talking about Cola Chicken, a recommendation: the touching and funny short documentary (25 min) 'Cola Chicken' tells the story of the Chinese Chen Chen, who works as a tour guide in Spain, and dreams of opening up his own Cola Chicken restaurant one day:
By Manya Koetse
Spotted a mistake or want to add something? Please let us know in comments below or email us. Please note that your comment below will need to be manually approved if you're a first-time poster here.
©2019 Whatsonweibo. All rights reserved. Do not reproduce our content without permission – you can contact us at info@whatsonweibo.com