Chinese Netizens Are Done with Abuse of Emergency Lane, Support Proposal for Tougher Punishments
As the 'Two Sessions,' the annual gatherings of the National People's Congress (NPC) and the National Committee of the Chinese People's Political Consultative Conference (CPPCC), continue, thirty representatives of the Jiangsu NPC submitted a proposal that received a lot of attention on Chinese social media this week.
Emergency lane drivers should face tougher punishments to safeguard traffic safety, the proposal says. Illegal use of emergency lanes is commonplace in China, leading to dangerous situations and making it more difficult for rescue vehicles to make it to the scene of an accident.
Currently, drivers are fined 200 yuan ($30) for occupying the reserved lane, along with a 6-point driver's license deduction. In some cases, they might even face some days in prison.
If it is up to the Jiangsu NPC deputies, this punishment will be increased to a 3000 yuan ($444) fine and a 12-point deduction.* This means that the offender's driver's license would be immediately revoked for at least three months and that the offender needs to take a 7-day training and take a new examination in order to get their license back. The 12-point deduction punishment is equal to the punishment for drunk driving or fleeing after a traffic incident.
The proposal further calls for a 15 days prison sentence when drivers are caught using the emergency lane for the third time.
The Jiangsu NPC's proposal seems to resonate with Chinese netizens.  Within a day after the news first made its rounds, the hashtag "Proposal to Deduct 12 Points for Those Illegally Using the Emergency Lane" (#建议违法占用应急车道扣12分#) received more than 25 million views on Weibo.
One Weibo commenter says: "I propose to install a 'photo reporting system' where whistleblowers are rewarded with money. This money reward can come out of the fine, and I tell you, this phenomenon [of people illegally driving in the emergency lane] would be eradicated within no time."
Another typical comment read: "I absolutely support this proposal, and in my opinion, the punishments should be even tougher." Many others posted comparable comments, calling for "immediate detainment" and a "life-long prohibition to drive" for these lawbreakers.
What perhaps contributes to the general support for the new proposal is recent media coverage that focuses on the dangers of illegally blocking the emergency lane. Earlier this year, a viral video showed a desperate mother crying on the street when rescue workers were unable to assist her injured daughter; the ambulance was blocked because of vehicles occupying the emergency lane. At the time, the video caused outrage on social media.
This week, the Yangtse Evening Post (扬子晚报), a newspaper from Jiangsu province, published an article listing the various emergency situations where paramedics were hindered in doing their job because of illegal emergency lane driving.
Despite the public support for this proposal, there is no guarantee that it will actually be implemented. Every year, many proposals are put forward during the two-week 'Two Sessions,' and only some will actually lead to legislative amendments.
By Gabi Verberg
*Each driver has 12 points in his driver's license a year that can be deducted. For "minor" violations such as speeding, talking on the phone while driving, a few points will be deducted. More serious crimes, such as running a red light or covering one's license plate, will be punished with a 6-, 10- or 12-point reduction. Combined with this point deduction, people will often face fines or short-time imprisonment.
Spotted a mistake or want to add something? Please let us know in comments below or email us.
©2019 Whatsonweibo. All rights reserved. Do not reproduce our content without permission – you can contact us at info@whatsonweibo.com
Cybersecurity Experts Warn: Flicking the V-Sign in Photos Could Give Away Your Fingerprint Data
V-sign selfie pictures could disclose personal information about your fingerprints, security experts warn.
Our cameras are getting better, but that's not always a good thing. Chinese internet security experts warn that peace sign photos could potentially be abused to collect fingerprint data.
The 2019 China Cybersecurity Week was held in Shanghai this week, and made it to the top trending topics on Sina Weibo today.
The topic attracting the attention of millions of Chinese web users is not China's cybersecurity in general, but one that was discussed during the event, namely the potential privacy risks in making a V-sign on photos.
Chinese internet security experts at the conference warned that people are unaware that they could be giving away personal data information about their fingerprints when sharing photos of themselves making a peace sign.
If the side of the fingertips is facing the camera, and if there is not a lot of space in between the camera and the hand, it would potentially be possible to gather fingerprint data using photo enlargement tools and AI techniques.
The deputy director of the Shanghai Information Security Industry Association stated that photos displaying a fingertop-facing V-sign taken within 1,5 meter of the camera could potentially disclose 100% of one's fingerprint information, China Press reports.
Criminals could reconstruct fingerprint patterns of other people and abuse them in various means – basically wherever fingerprint information is used to confirm people's identities (e.g. biometric door locks or fingerprint payment scanning).
Besides not disclosing fingerprint information in photos posted online, experts also warn people not to leave fingerprint information at machines without confirming their purpose and legality.
Fingerprint scanning is used for a multitude of purposes in China. Foreigners who arrived in China since 2017 will also be familiar with the policy of collecting foreign passport holders' fingerprints upon their arrival in the PRC.
On Chinese social media, the topic "Making a V-Sign Could Leak Your Fingerprint Data" is one of the biggest being discussed today. On Weibo, the hashtag has gathered 200 million views at time of writing (#拍照比剪刀手会泄露指纹信息#).
Some commenters advise people on social media to make peace signs with the nail side of the fingers facing the camera. (That gesture, however, is deemed an offensive gesture in some nations.)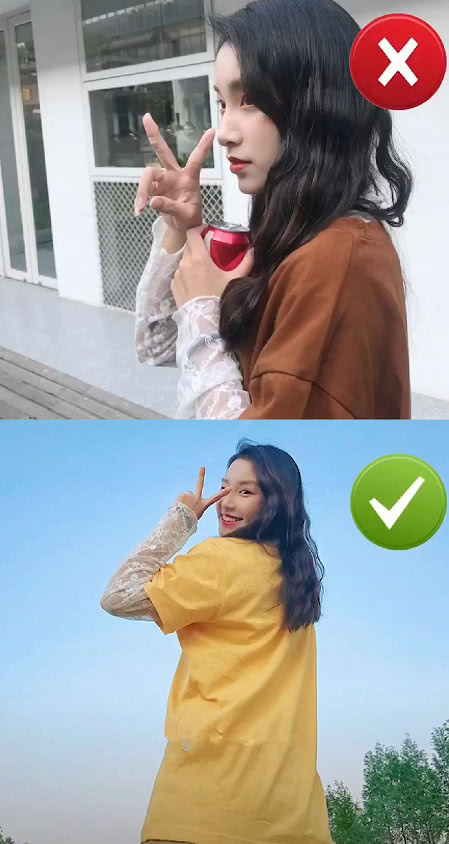 The V-sign is often used as a rather non-symbolic or cute gesture across in East Asia.
Although in many Western countries, the symbol is mostly known as the victory sign ("V for Victory") as used during World War II, it entered mainstream popular culture in Japan since the 1960s and spread to other Asian countries from there.
This Time article explains how the gesture appeared in Japanese manga in the late 1960s, one of them titled V is the Sign (Sain wa 'V' / サインはV).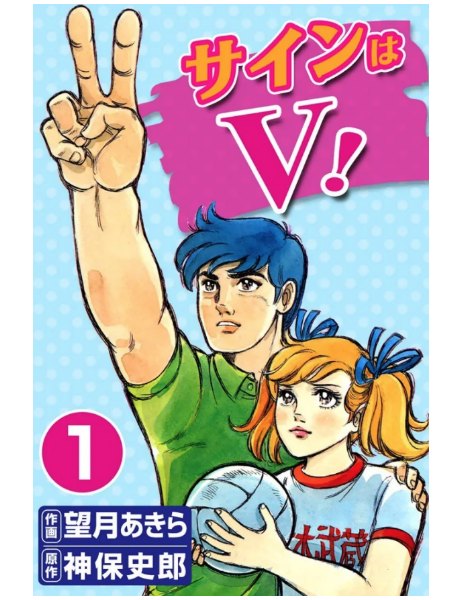 Amid the concerned Weibo users, some are not worried: "It's ok," one commenter writes: "Using a Beauty App smoothes out my skin anyway."
There are also many commenters who are confused about the news, wondering what advanced photo camera quality and AI technique might implicate for future privacy risks concerning face recognition data and iris scanning software ("Should we also close our eyes?").
Others offer a different solution to the unexpected V-sign issue: "Just flip the middle finger instead."
By Manya Koetse
Follow @whatsonweibo
The images used in the featured image on this page come from 追星娱乐说.
Spotted a mistake or want to add something? Please let us know in comments below or email us. Please note that your comment below will need to be manually approved if you're a first-time poster here.
©2019 Whatsonweibo. All rights reserved. Do not reproduce our content without permission – you can contact us at info@whatsonweibo.com
Famous Chinese Nursery Song "One Penny" Inflates to "One Yuan"
One penny becomes one yuan in this children's song. What's next – changing it to QR codes?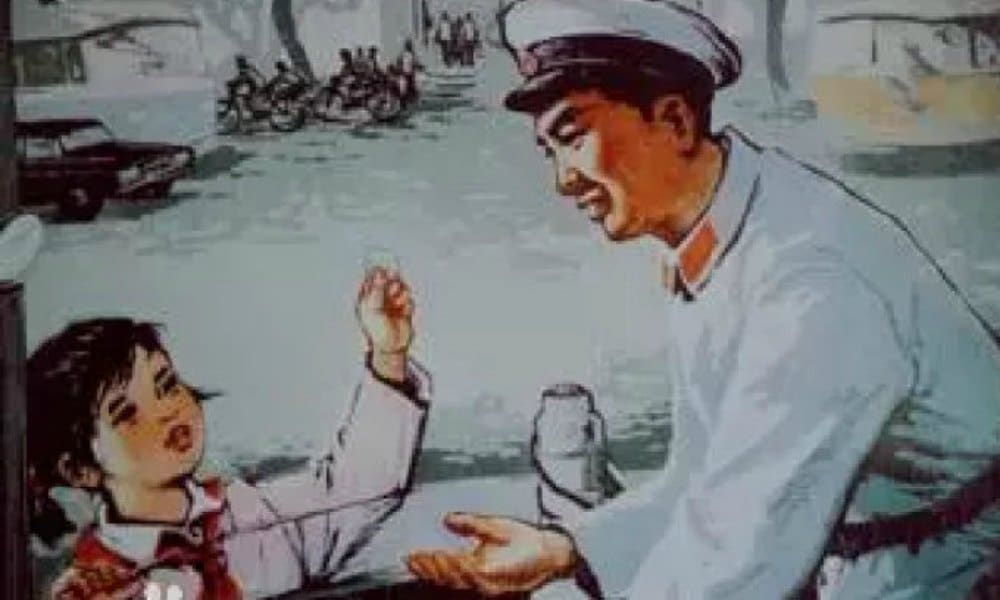 Famous Chinese children's song "One Penny" (一分钱) has changed its penny to a Chinese yuan ($0.15).
The lyrics to the song are now published online and in children's books with the different lyrics, Chinese news platform City Bulletin (@都市快报) reports on Weibo.
The classic song, in translation, says:
"I found a penny on the street,
And handed it over to Uncle Policeman.
The Uncle Policeman took the penny,
And nodded his head at me.
I happily said: "Uncle, goodbye!"
The song, by Chinese composer Pan Zhensheng (潘振声), is known throughout China. It came out in 1963.
Apparently, in present-day China, nobody would go through so much hassle for a penny anymore, and so the text was altered (although it is very doubtful people would go through the trouble for one yuan either).
The penny coin (0.01) in renminbi was first issued in 1957, and is somewhat rare to come across these days. "It's probably even worth more than one yuan now," some netizens argue.
Chinese media report that composer Pan Zhensheng said the song is just an innocent children's song, and that it should not be affected by price inflation. Sina News also quoted the composer in saying that changing the text is "not respectful."
Although some Chinese netizens think the change in the song is just normal modern development, others do not agree at all. In Hangzhou, some say, all you can find on the streets nowadays is QR codes rather than coins. Surely the song should not incorporate those new developments either?
Some commenters on Weibo say the song would never be realistic in China's current cashless society anyway: "Kids nowadays are not finding cash money at all anymore!"
By Manya Koetse
Follow @whatsonweibo
Spotted a mistake or want to add something? Please let us know in comments below or email us. Please note that your comment below will need to be manually approved if you're a first-time poster here.
©2019 Whatsonweibo. All rights reserved. Do not reproduce our content without permission – you can contact us at info@whatsonweibo.com