Six Years after Chinese Pop Star Zhang Muyi (24) Declared Love for 12-Year-Old Miki Akama, They're Now Tying the Knot
Zhang Muyi became her music coach when Miki Akama was only 8 years old. A decade later, the couple announces their wedding on Weibo.
Six years after Chinese pop star Zhang Muyi (1987) publicly declared his love for the then 12-year-old music pupil Miki Akama (2000), the two have now announced their wedding on Weibo. Although some say their love is meant-to-be, others say it is a case of pedophilia.
In 2012, it made international headlines when the then 24-year-old Chinese popstar Zhang Muyi publicly declared his love for 12-year-old Canada-born model Miki Akama.
The two met when Zhang Muyi was hired to be Miki's music coach when she was only 8 years old. In 2012, Muyi wrote on Weibo that he "simply couldn't wait" for Miki's next four birthdays to pass, saying he was "counting down each one."
At the time, the 12-year-old Miki, whose mother is Chinese/German and whose father is Japanese, had already built up a fanbase of 500,000 followers on Weibo. She replied to Zhang, saying: "Wait until I'm old enough to marry you, and then I'm going to say "I do".'
Six years later, the now 30-year-old Zhang Muyi (@张木易, 1.4 million followers on Weibo), and the 17-year-old Miki Akama (@张千巽, 1.8 million Weibo fans) have announced their wedding through social media.
On April 4, Zhang wrote on Weibo: "You've made me see the most beautiful picture in this world," adding a photo of a wedding dress. Miki responded to the post, writing: "You make me as beautiful as I can be."
He later added: "We are indeed preparing for our wedding in all kinds of ways. On September 11, 2018, Miki will turn 18, and it will be ten years since we first met."
The wedding announcement prompted a wave of reactions. Within 48 hours after the post, Zhang's photo had received 23,800 responses and nearly 18,000 shares. The couple became one of the most-searched hot topics on social media in China on April 6, and the hashtag "Zhang Muyi and Miki Akama Getting Married" (#张木易张千巽结婚#) received more than 85 million views by Friday.
Although there are many netizens who wish the couple a happy life and find their story romantic, there are also many opponents who think the base of the couple's relationship is unhealthy.
Weibo account @LoveMatters (an account affiliated to RNW Media) writes:
"In most parts of the world, it is hard to give blessing to a relationship between a teacher and their student. The fundamental reason for this is that there is an unequal power relation between teachers and students, which makes it difficult to speak of an equal and truly harmonious connection between two people. Let alone if one of the two persons is underage; this further intensifies the unequal relationship in terms of knowledge and experience. Let's not even focus on whether or not this is pedophilia."
"We should discuss this from the angle of pedophilia," one netizen responds: "Because even though it is now disguised as 'romantic love', its base still essentially is the relationship between an adult and an 8-year-old girl."
Many others also say that this a "white-washing of pedophilia," with some expressing that it makes them "feel like vomiting."
In response to the controversy, Miki addressed their engagement on Weibo in a lengthy blog post.
In her statement, Miki expresses the shock at the negativity surrounding their wedding engagement, saying that people are "turning this story into something they want it to be," and that they are downgrading her to a "brainless girl" who has been "living in the dark" all her life.
"I do want to correct something," she writes:
"There are people who are changing our story and are using the fact that I was 8 years old [when we met], and in doing so, are harming us and our loved ones. In their articles, they are deleting the part that really matters: When I was 8, I met Muyi and he was my music teacher; teaching me how to sing and teaching me self-confidence. By the time I was 12, my parents had let me read many books and see many movies, and I had a good education at school. Many of my friends with the same age as me had started reaching puberty and I also started to think about who I liked. I could talk to Muyi about everything. He said that when I would reach the age of dating, he would help me check them out. At the time I did not understand what it meant, and he said he would not let me date bad guys, because it is very easy for people to get hurt. Looking back now, Muyi was also still young at that time, so I told him that if he did not want me to get hurt in the future, he should just marry me. At the time we were just joking around, like playing house. With that uncomplicated promise, I grew up with him by my side. Of course, we will stay pure until marriage."
Regardless of Miki's statement, many netizens still hold their own opinions about the matter. Some compare Zhang and Miki to the case of the Taiwan lyricist Li Kuncheng (李坤城) and his wife Lin Jingen (林靖恩, 1996).
The couple became a big topic of discussion in 2015, when the then 58-year-old Li tied the knot with the then 18-year-old Lin.
About Zhang and Miki, one commenter writes: "I don't think this is as serious as pedophilia. The goal of pedophilia is unpure [sex], but they have been together a long time. Zhang has no evil intentions."
Still, many people express their worries about the situation, wondering "where the parents are" in this, and saying that they do not want their own children to be influenced by this.
By now, some experts and KOL (Key Opinion Leaders) have also gotten involved in the matter. While influential Nanjing police officer Wang Haiding (王海丁, @江宁婆婆) condemns the relationship, famous Chinese sexologist Li Yinhe (@李银河) says it does not meet the criteria of pedophilia.
"The three principles of sex that I have proposed are that it is is voluntary, between adults, and in private. If it is in line with these three principles, it is not punishable by law. The law can punish adults who have sex with girls under the age of 14, but if they wait with having sex until they are both adults, then the law cannot control them. (..) Pedophiles are people who sexually assault children. This is clearly not the case here."
Amidst all controversy and analyses, many netizens just jokingly say: "I'm also ready to meet my future spouse – too bad they're still in kindergarten."
UPDATE – see our latest video about this topic here:
By Manya Koetse and Boyu Xiao
Follow @whatsonweibo
Spotted a mistake or want to add something? Please let us know in comments below or email us.
©2018 Whatsonweibo. All rights reserved. Do not reproduce our content without permission – you can contact us at info@whatsonweibo.com.
Top 10 Overview of China's Most Popular TV Dramas of Fall 2018
The top scoring TV dramas in China of this moment – and they are almost all available with English subtitles.
From beautiful costume series to suspenseful war-themed productions – these are the most popular TV dramas in China of this fall, an overview by What's on Weibo.
China still has one of the most booming TV drama industries in the world, with dozens of new dramas being released every month, drawing in millions of viewers through the country's most popular online video streaming platforms.
We've compiled a top ten of the most popular Chinese TV dramas of this fall, based on the current popular charts of the leading websites in Chinese online video, including Tencent Video, iQiyi, Sohu, Youku, LeTV, 360kan, Sogou Video, along with Baidu's and Weibo's popular TV drama charts.
This fall, Chinese viewers are mostly into dramas that are themed around (historical) love stories and suspense. What is noteworthy is that the often top-rated South-Korean tv dramas are not making it to the list of top-watched series this time, and that the current top 10 series are all produced in mainland China.
Please note that this list has been compiled by combining the top-ranking lists of this moment. And we have chosen to exclude popular drama series that already made it in our previous top-ten lists, such as White Deer Plain (白鹿原), despite their ongoing popularity.
Most of these series are available for viewing online with English subtitles. If you need a VPN to circumvent any geo restrictions, we recommend either NordVPN or ExpressVPN to do so.
#10 All Out of Love (凉生我们可不可以不忧伤)
Mainland China
Chinese title: Liáng shēng wǒmen kěbù kěyǐ bù yōushāng 凉生,我们可不可以不忧伤
Genre: Romance
Directed by: Liu Junjie (刘俊杰)
Episodes: 70, start 17 September 2018, Hunan TV
All Out of Love is based on the novel Liang Sheng, Can We Not Be Sad by Le Xiaomi (乐小米, also known as 纪伟娜). The TV series stars, among others, Wallace Chung (钟汉良), Ray Ma (马天宇) and Sun Yi (孙怡).
The series ranked fifth in the Weibo top ten most popular TV dramas and sixth position in the Youku top 10 TV drama series. Tencent Video ranked the series with an 8.2.
Growing up in rough times and poverty, Jiang Sheng and her adopted brother Liang Sheng are inseparable. Throughout the years, their greatest happiness lies in being by each other's side. They eventually both develop feelings for one another, but despite them not being blood-related, they ignore their feelings. One day Liang mysteriously disappears, and Jiang is unable to find him. Years later, when Jiang is married, Liang suddenly comes back, and Jiang needs to face what is perhaps the most important decision of her life.
On Weibo, the official account of the series is nearing 375,000 fans right now.
See here the complete series including Chinese subtitles. Also available on Viki (incl. English subtitles).
#9 Battlefield Gun King (战地枪王)
Mainland China
Chinese title: Zhàndì qiāng wáng 战地枪王
Genre: War
Directed by: Li Yin (李印)
Episodes: 40, start 30 September 2018, Tianjin TV
Battlefield Gun King is the sequel in the 'Gun King' series following up The King of Guns (绝地枪王). However, it's not really necessary to see the first series in order to understand this sequel.
Battlefield Gun King is currently ranking third place in the Sohu hotlists, and fifth place on the Youku most-watched lists. On iQiyi, the series scores a 7.1.
The TV drama tells the patriotic story of a family from China's northeast, military hero Lu Yinghao, and the Chinese Communist Party's fighting against the Japanese aggressors. It is 1945, and Lu Yinghao returns to China from the Soviet military base to celebrate his father's birthday. At his arrival, he discovers that the Japanese military killed his family, mostly doctors, and other medical staff, to occupy the hospital. He decides to take revenge.
On Weibo, the official TV series account has approximately 22,000 fans.
See here on iQiyi the complete series with Chinese subtitles (no English).
#8 Mother's Life (娘道)
China Mainland
Chinese title: Niángdào 娘道
Genre: Drama
Directed by: Guo Jingyu (郭靖宇) and Ju Xingmao (巨兴茂)
Episodes: 76, start 5 September 2018, Beijing TV and Jiangsu TV
Mother's Life, starring Yue Lina (岳丽娜) and Yu Yi (于毅), tells the story of a young woman in times of China's political turmoil around 1945.
The drama series is currently ranked first in the Sohu TV top ten, ranked seventh in the Weibo's top 10 most popular TV dramas and is amongst the most popular series on Tencent Video.
Ying Gu is a young lady from a wealthy and influential big family. In the eight years she is married to her husband Long Jizong, they have three daughters. But when their third daughter is labeled a misfortune bearer, Ying Gu and her husband Xu Zhi are forced to move. Shortly after, Xu Zhi dies, leaving the pregnant Ying Gu all alone, which causes her to marry an opium addict out of desperation. One day, her new husband sells her third daughter to provide him with drugs. By taking out her rage, Ying Gu ends up in prison, where she thinks of a plan to reunite with her children.
See here the complete series including Chinese subtitles (no English).
#7 Ruyi's Royal Love in the Palace (如懿传)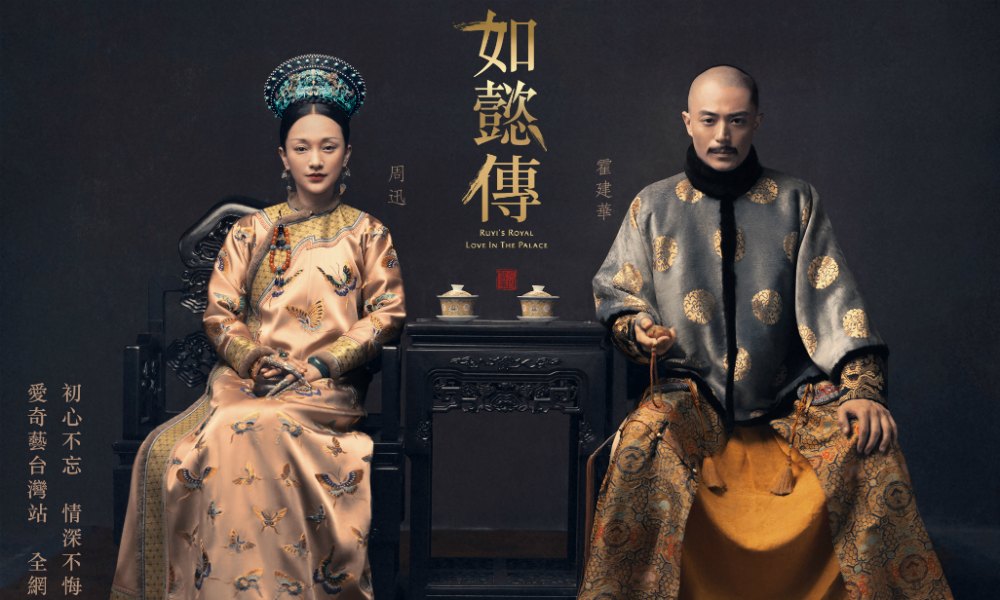 China Mainland
Chinese Title: Rúyì chuán 如懿传
Genre: Historical Drama
Directed by: Wang Jun (汪俊)
Episodes: 87, 20 August 2018, Tencent Video
Ruyi's Royal Love in the Palace is an adaption from The Story of Empress Ruyi (后宫·如懿传) written by Liu Lianzi (流潋紫). In total, the book consists of six volumes which mainly tells the follow-up story of Empress in the Palace (后宫·甄嬛传) which subsequently was also made into a drama series in both 2011 and 2017. The 2017 production did not make this selection, however, it is currently ranked the most popular TV drama on LeTV.
Ruyi's Royal Love in the Palace starring Zhou Xun (周迅) and Wallace Huo (霍建华)  is currently ranked number one most popular series on 360kan, and number six on Baidu's most popular drama list.
This fictional historical drama chronicles the marriage of Emperor Qianlong and his childhood friend and lover Ruyi. As Ruyi is a descendant of the Ulanara clan, she is only granted the position of consort. With the Empress Dowager as her sworn enemy, and dealing with the other consorts' jealousy of her relationship with Qianlong, Ruyi faces many hardships in the palace. However, she is determined to become Empress Dowager of the Middle Kingdom.
With more than a million followers on the drama's official Weibo account, it is one of the more popular TV series on social media in this list.
See here the complete series including Chinese and English subtitles, or watch on Viki.
#6 Martial Universe (武动乾坤之英雄出少年)
China Mainland
Chinese title: Wǔ dòng qiánkūn zhī yīngxióng chū shàonián 武动乾坤之英雄出少年
Genre: Fantasy, History, Martial Arts
Directed by: Zhang Li (张黎), assistant director Han Xiaojun (韩晓军)
Episodes: 40, 7 August 2018, Dragon TV
Just like Battle Through the Heaven, Martial Universe is based on a novel by author Li Hu (李虎), and was only published online.
This series starring Yang Yang (杨洋), Zhang Tianai (张天爱), Claudia Wang (Wang Likun/王丽坤), and Chun Wu (吴尊), is currently second most popular TV drama on Youku and third most popular series on Sogou Video.
This fantasy drama tells the story of Lin Dong, who, by coincidence, comes across a talisman with magical powers. After this encounter, his life will never be the same. Lin travels the world, and through his often very dangerous adventures, he gradually improves his skills as a martial artist. But will it be enough to face evil and save the world from demons taking over?
See here the complete series including English subtitles.
#5 Eagles and Youngster (天坑鹰猎)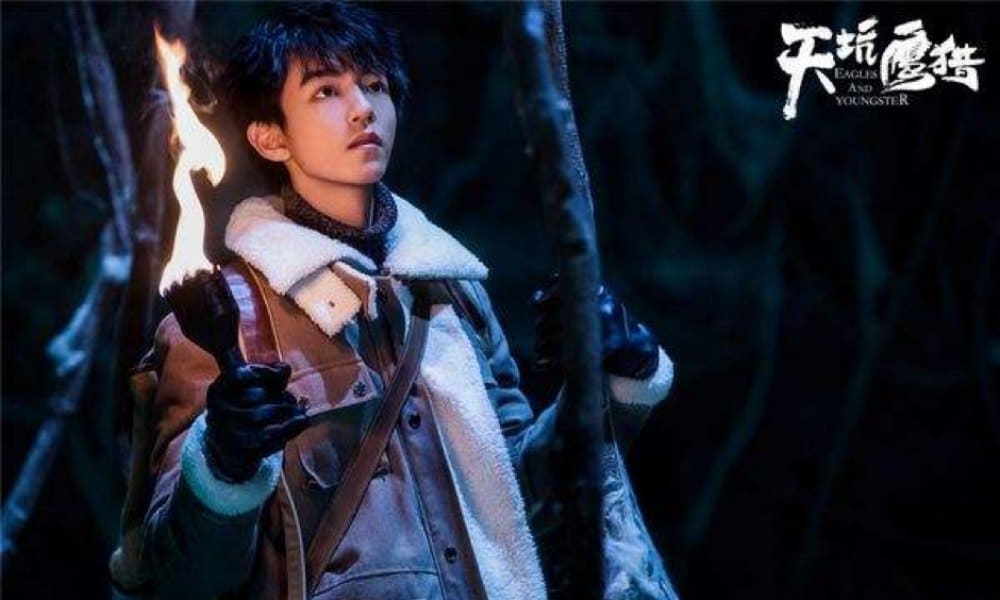 China Mainland
Chinese title: Tiān kēng yīng liè 天坑鹰猎
Genre: Youth, Adventure, Suspense
Directed by: Cheng Zhichao (成志超)
Episodes: 40, 30 August 2018 on Youku, 25 September at Dragon TV
Eagles and Youngster is a coming-of-age story, adapted from the novel with the same name written by Zhang Muye (张牧野).
The series is currently ranked first in the Youku TV drama charts and ranking fourth in the Weibo's top 10 most popular TV dramas.
With main characters played by Karry Wang (王俊凯) born in 1999, Vicky Chen (陈文淇) born in 2003, and supporting actress Jiang Yiyi (蒋依依) born in 2001, the cast of Eagles and Youngsters is the youngest amongst this list.
Eagles and Youngster revolves around city boy Zhang Baoqiang, who goes on an adventure with his two friends to find medicine to save their mentor's life. On their way, Zhang accidentally finds an egg that hatches into a majestic white eagle. The creature ignites a series of events that put the young heroes in danger, and they begin to understand the meaning of life and deepen their understanding of the relationship between humankind and nature.
The series currently has 1,2 million fans on its official Weibo account.
See here the complete series including Chinese and English subtitles.
#4 Battle Through the Heavens/Fight Break Spheres (斗破苍穹)
China Mainland
Chinese title: Dòu pò cāngqióng 斗破苍穹
Genre: History, Martial Arts, Fantasy
Directed by: Yu Songguang (于宋光)
Episodes: 45, start 3 September 2018, Hunan TV
Battle Through the Heavens starring Leo Wu (吴磊), Lin Yun (林允), Baron Chen (陈楚河), Li Qin (李沁) and Xin Zhilei (辛芷蕾) is an adaption of the like-named online novel by novelist Li Hu (李虎).
The series is currently ranked second in both Baidu's and Weibo's top 10 most popular TV dramas and is scored a 7.8 at Tencent Video.
The story revolves around Xiao Yan, whose mother was killed when he was only nine years old. Even though he was born a genius child, he lost all of his powers. At age 15, his martial arts skills are still average until he accidentally meets You Chen. With the help of the old man, Xiao Yan makes fast advances in martial arts. When he finds out that he and his family are doomed, he decides to embark on a journey to revanche his mothers' killer and eliminate forces of evil.
There are more than 551,000 fans following this series on its Weibo account right now.
See here the complete series including Chinese and English subtitles.
#3 Story of the Yanxi Palace (延禧攻略)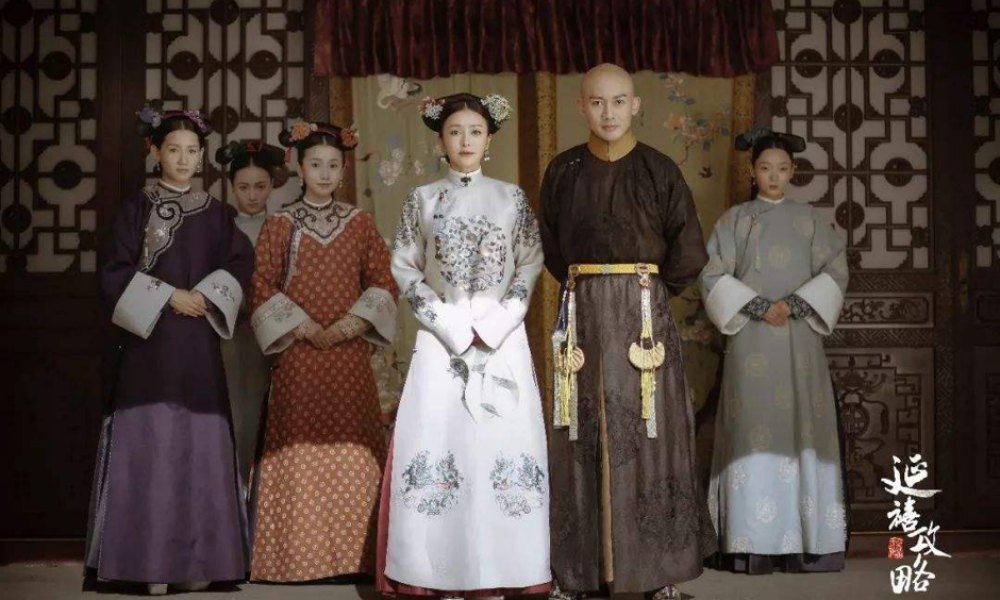 China Mainland
Chinese title: Yán xǐ gōnglüè 延禧攻略
Genre: Historical Drama
Directed by: Hui Yidong (惠楷栋) and Wen Deguang (温德光)
Episodes: 70, 19 July 2018, Zhejiang TV
This is the second production in our list (see: Ruyi's Royal Love in the Palace) that revolves around emperor Qianlong, starring the very popular Wu Jinyan (吴谨言) as the main character. 
Story of the Yanxi Palace is currently holding second place on 360kan's TV drama's hotlist and also on iQiyi it is amongst the most popular series of this moment, getting a high score of 8.0.
According to SCMP, the high standards and meticulous research of the production team regarding highly authentic props and story lines that stick to the history are a major part of this drama's succes.
Story of the Yanxi Palace tells the story of the young girl Wei Yingluo who enters the Forbidden City as a palace lady, aiming to find out the truth about her sisters' death and seek justice. She develops a friendship with the empress, who helps her up the ranks in the imperial palace to become a strong court lady. But when the Empress dies, Wei Wei is facing danger from an unexpected place.
See here the complete series including Chinese and English subtitles.
#2 Age of Legends (橙红年代)
China Mainland
Chinese title: Chénghóng niándài 橙红年代
Genre: Drama, Crime
Directed by: Liu Xin (刘新)
Episodes: 47, start 17 September 2018, Zhejiang and Dragon TV
Age of Legends starring William Chan (陈伟霆) and Ma Sichun (马思纯) is based on the like-named novel by Xiao Qixiao (骁骑校) and is currently ranked first in the iQiyi popular drama chart and scores an 8.5 at Tencent Video.
The drama follows the life of Liu Ziguang, who returns to his hometown after working overseas for eight years. He suffers severe memory loss of this period and wants to live a happy and simple life. He unexpectedly meets Hu Rong, a young female detective, and the two fall in love. But good times don't last long as Liu finds himself entangled in a dangerous situation. Together they go on a hunt for the truth and justice.
See here the complete series including Chinese and English subtitles.
#1 Ashes of Love (香蜜沉沉烬如霜)
China Mainland
Chinese title: Xiāng mì chénchén jìn rú shuāng 香蜜沉沉烬如霜
Genre: Fantasy, Drama, Romantic, Action, Suspense
Directed by: Zui Ruibin (朱锐斌)
Episodes: 63, 2 August 2018, Jiangsu TV, iQiyi, Tencent Video, and Youku.
Ashes of Love in an adapted screenplay from the like-named novel written by Dian Xian. The drama is starring two of China's currently most popular actors Yang Zi (杨紫) and Allen (邓伦). The played each other's lovers before, in the 2012 drama series Flowers in Fog (花非花雾非雾), leading to Allen's breakthrough.
That the two main actors are a good match is proved by the immense popularity of these series. The drama series is currently ranked first on Sogou Video, and third at 360kan's most popular TV dramas list. And also the users of Tencent Video show their appreciation of the series, scoring it with an 8.9.
Ashes of Love tells the story of the thousand-year romance between the flower deity called Jinmi, and the fire deity, called Xufeng. Right before Jinmi's mother gives birth to a daughter, she finds out that her daughter will suffer a great love drama. To spare her daughter, she swallows a pill preventing her daughter from feeling romantic love. Not knowing true love, she gets involved in a relationship with Xufeng.
See here the complete series including Chinese and English subtitles.
Want to see more? Also check out our
– Top 10 Chinese TV dramas of Summer 2018
By Gabi Verberg
Follow @whatsonweibo
Spotted a mistake or want to add something? Please let us know in comments below or email us.
©2018 Whatsonweibo. All rights reserved. Do not reproduce our content without permission – you can contact us at info@whatsonweibo.com.
Top Weibo Accounts of 2018: Most Popular Celebrities on Sina Weibo
Top Weibo Celebs: these are the most popular Weibo accounts of 2018.
They are the celebrities with the most followers on social media in the world, yet some of their names barely come up in English-language media at all. What's on Weibo lists the top 10 celebrities with most followers on Weibo in 2018.
The top 5 celebrities with the most followers on Twitter have been unchanged for a long time.
They are Katy Perry (@katyperry, 107+ million followers), Justin Bieber (@justinbieber, 104+ million), Barack Obama (@BarackObama, 102+M), Rihanna (@rihanna, 88+M), and Taylor Swift (@taylorswift13, 83+M).
The top 10 of Weibo celebrities with the most followers has also barely changed over the past years. And yet, the names of Xie Na or Yang Mi might not sound as familiar to many outside of China.
After our top 10 lists of 2015 and that of 2017, here is an updated list of most popular Weibo accounts of 2018.
Although most of the names in the list are still the same as before, there are some changes too. Both AngelaBaby and Yang Mi have gained respectively more than 16 and 25 million fans since 2017. Guo Degang is no longer in the top 10, and has been taken over by the only newcomer in this top 10: Deng Chao.
Check out the latest changes and introductions here! >
1. Xie Na 谢娜
117.310.720 fans
The one and only absolute number one this list is the 'Queen of Weibo' Xie Na (1981), also nicknamed 'Nana' – the extremely popular Chinese singer, actress and designer.
One of the reasons she has become so famous in mainland China is that she is the co-host of Happy Camp (快乐大本管), which is one of China's most popular variety TV shows. She presents the show together with, amongst others, colleague He Jiong, who is the number two in this list.
Xie Na stars in many popular Chinese films and television series. She has also released several albums, founded a personal clothing line, and published two books.
Xie Na made headlines in March 2017, becoming #1 trending topic on Weibo, when she announced she would go to Italy as an overseas student to study design.
In 2018, Xie Na participated in the Mango TV television programme 'Viva La Romance' (妻子的浪漫旅行), in which couples reflect on their marriage and relationship, with her husband Zhang Jie, with whom she had twin daughters earlier in 2018.
Before getting married to Chinese singer Zhang Jie, Xie Na was in a 6-year relationship with her 'Happy Camp' colleague Liu Ye.
2. He Jiong 何炅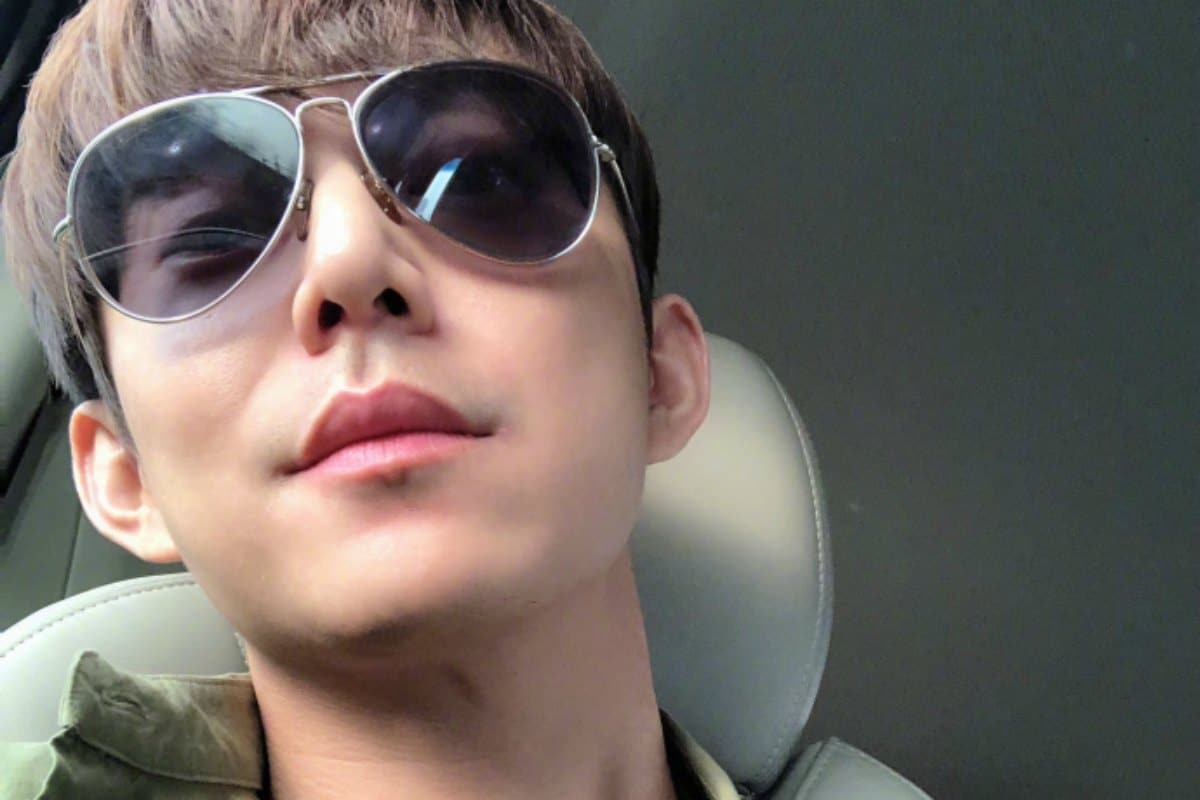 105.361.428 fans
He Jiong (1974) has been the host of China's popular Happy Camp TV show for over ten years. He is also a singer, actor, and used to be an Arabic teacher at Beijing's Foreign Studies University. Chinese media have called He Jiong "a key figure in China's entertainment industry."
'Happy Camp' (快乐大本馆) is a prime-time variety show aired by Hunan TV. It is one of China's most popular TV shows in China. With a viewership of tens of millions, it often holds first place in China's total viewing ratings.
In 2017, both He Jiong and Xie Na made it to the Guinness Book of Records for being the male and female with the most Weibo followers.
3. Yang Mi 杨幂
97.106.954 fans
The beautiful actress and singer Yang Mi (1986) went from number 8 to 4 in this list since last year. She gained fame and popularity through her various roles in Chinese hit tv dramas. Born in Beijing, Yang started her acting career at the age of 4.
Yang starred in many successful tv dramas, including in Eternal Love (三生三世十里桃花) and The Interpreters (亲爱的翻译官). Yang is now seen as one of China's biggest actresses, and also as one with the most commercial value; she recently became the brand ambassador for Estee Lauder (雅诗兰黛) in 2017 and also became a new face for Michael Kors in that same year.
This year, Yang stars in the much-anticipated movie Baby (宝贝儿), in which she plays a poor girl that is fighting for the life of a baby with disabilities.
4. Angelababy 杨颖
97.043.510 fans
'Angelababy' (nickname for Yang Ying aka Angela Yeung, 1989) has practically become a household name in China over the past few years. The actress and model started her acting career in 2007 and has taken on many roles in different movies and TV dramas.
Angelababy especially made headlines when she married Chinese famous actor Huang Xiaoming in 2015 and took extravagant pre-wedding photos in Paris. In the same year, she also set off a firestorm of debate when she underwent a medical examination to prove that she did not have facial plastic surgery to defend herself in a court case against a beauty clinic.
Angelababy is one of China's "New Four Dan Actresses" according to the 2013 Southern Metropolis Daily, meaning she is generally perceived as one of China's most bankable actresses.
5. Chen Kun 陈坤
90.616.162 fans
Chinese top actor and singer Chen Kun (1979, Chongqing) was the number 3 last year, so he lost his top 3 position to Yang Mi and Angelababy.
Chen is known for his roles in, amongst others, Painted Skin and Balzac and the Little Chinese Seamstress.
He also plays in 2018 Chinese television series The Rise of Phoenixes (天盛长歌), which is also available on Netflix.
Chen Kun, sometimes also known as Aloys Chen, is not only popular because of his acting work, but also for his looks – he is known to have a large gay fanbase. He is not shy about his looks, and likes to post a lot of photos of himself on his Weibo page.
6. Vicky Zhao 赵薇
84.912.880 fans
Still the number six in this list is Vicky Zhao (1976). Zhao is a Chinese film star, singer, entrepreneur and director. She is also known for her work as the face for various brands, which has added to her wealth: she was named the world's wealthies working actress by Forbes in 2015 .
Together with actresses Zhang Ziyi, Zhou Xun and Xu Jinglei, she belongs to China's 'Four Dan Actresses' (四大花旦, the four greatest actresses of mainland China) from the early 2000s. In the list of the 'New Four Dan actresses', there is Angelababy, number 4 in this list, who ironically is now the wife of Zhao's former partner.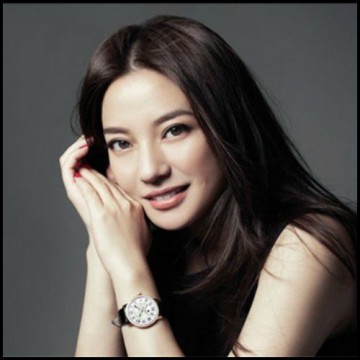 Zhao is now married to Huang Youlong, with whom she has a daughter. The couple made it to a list of the world's wealthiest young billionaires in 2016. Zhao has a passion for wine; she bought her own vineyard in France in 2011.
Zhao Wei regularly updates her Weibo, where she posts about her work as an actress, her photoshoots, and her ambassador work for good causes.
7. Yao Chen 姚晨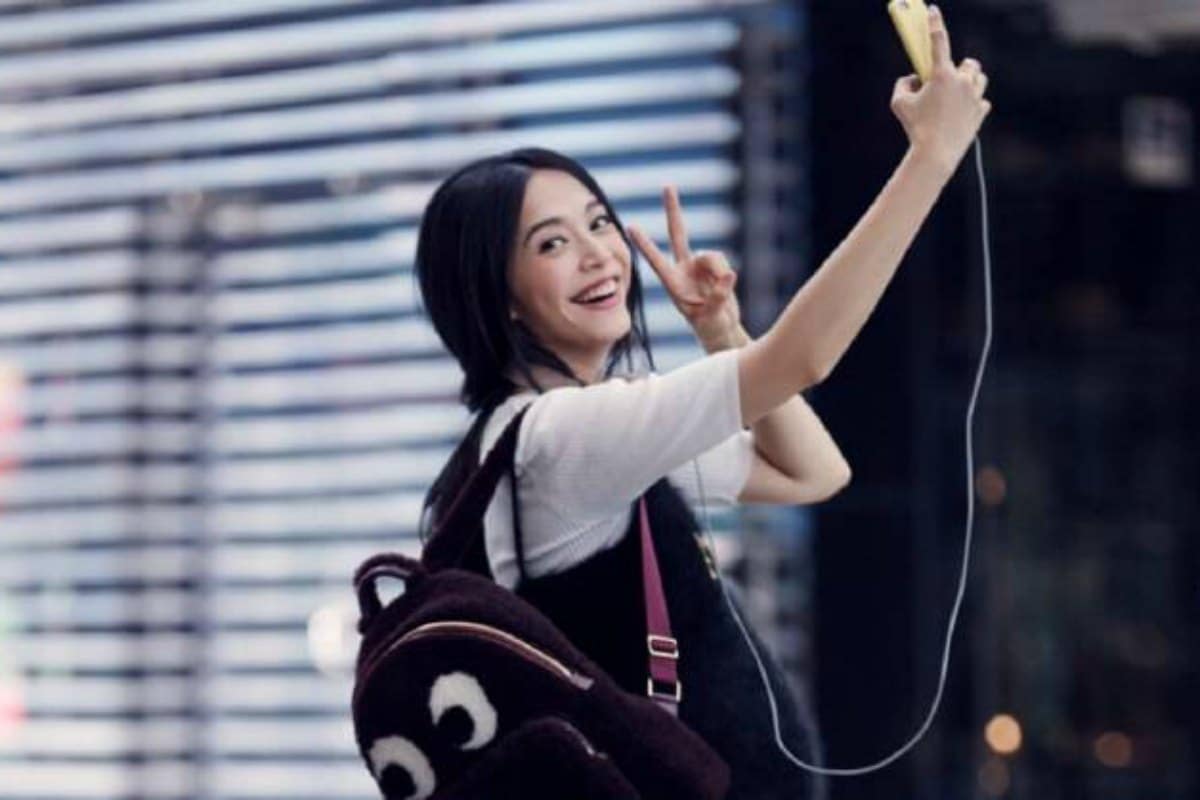 80.021.355 fans
In our 2015 list of Weibo's biggest celebrities, Yao Chen was ranking first with 78 million followers. In our 2017 list, she ranked fifth with 80,5 million. But she has dropped in the number of people following her since then, thus also has dropping a few places in this list.
Fujian-born Yao Chen (1979) is a Chinese actress and Weibo celebrity, who was mentioned as the 83rd most powerful woman in the world by Forbes magazine in 2014. Being the first-ever Chinese UNHCR Goodwill Ambassador, she is also called 'China's answer to Angelina Jolie' (Telegraph).
Yao Chen is not necessarily China's number one actress, but she was one of the first celebrities to share her personal life on Weibo since 2009, and interact with her fans. On Weibo, she talks about her everyday life, family, news-related issues, work, and fashion. She posts personal pictures every day.
The combination of her popularity due to acting work, combined with her frequent Weibo updates and closeness to her fans, have made Yao Chen a huge Weibo celebrity.
This year, Yao stars in Lost, Found, a feminism-themed film released in October.
8. Ruby Lin 林心如
76.368.428 fans
Ruby Lin Xinru (1976) is the first Taiwanese name in this list. She is an actress, producer, and singer, who especially became famous because of her role in TV drama My Fair Princess (1998). Since then she has starred in many different TV series.
Ruby is married to actor Wallace Huo, who starred in popular Chinese TV drama Ruyi's Royal Love in the Palace (如懿传). They have one child together.
The couple has often been a target of cyberbullying, which is believed to be the reason why Huo closed his Weibo account in September of 2018. Lin posts regular updates on Weibo.
9. Deng Chao 邓超
73.968.964 fans
Deng is the only newcomer in this top 10 list. Deng Chao (1979) is a Chinese actor, director, and singer. He is, amongst others, known for his role in the popular variety program 'Keep Running' (奔跑吧).
Films in which Deng played, such as The Mermaid (2016) or DuckweedThe Dead End (2015).
Shadow is an upcoming Chinese historical film directed by Zhang Yimou in which Deng also stars, together with his wife Sun Li (孙俪).
10. Jimmy Lin 林志颖
71.422.326 fans
Jimmy Lin (Lin Zhiying, 1974) is a famous Taiwanese actor and singer and race car driver. He is one of the top rally racers of China, but is also very successful in his showbiz career as actor and singer.
Over the past few years, Lin's participation in the Chinese hit reality show Where Are We Going, Dad? has contributed to his success on Weibo.
For some time Lin dated Ruby Lin, number 7 on this list. Now he is married to model Kelly Chen (陈若仪), with whom he has three children.
He regularly updates his Weibo profile, talking about his work, his personal life, and posting pictures of him with his race cars.
By Manya Koetse
Follow @whatsonweibo
Spotted a mistake or want to add something? Please let us know in comments below or email us.
©2018 Whatsonweibo. All rights reserved. Do not reproduce our content without permission – you can contact us at info@whatsonweibo.com