Six Years after Chinese Pop Star Zhang Muyi (24) Declared Love for 12-Year-Old Miki Akama, They're Now Tying the Knot
Zhang Muyi became her music coach when Miki Akama was only 8 years old. A decade later, the couple announces their wedding on Weibo.
Six years after Chinese pop star Zhang Muyi (1987) publicly declared his love for the then 12-year-old music pupil Miki Akama (2000), the two have now announced their wedding on Weibo. Although some say their love is meant-to-be, others say it is a case of pedophilia.
In 2012, it made international headlines when the then 24-year-old Chinese popstar Zhang Muyi publicly declared his love for 12-year-old Canada-born model Miki Akama.
The two met when Zhang Muyi was hired to be Miki's music coach when she was only 8 years old. In 2012, Muyi wrote on Weibo that he "simply couldn't wait" for Miki's next four birthdays to pass, saying he was "counting down each one."
At the time, the 12-year-old Miki, whose mother is Chinese/German and whose father is Japanese, had already built up a fanbase of 500,000 followers on Weibo. She replied to Zhang, saying: "Wait until I'm old enough to marry you, and then I'm going to say "I do".'
Six years later, the now 30-year-old Zhang Muyi (@张木易, 1.4 million followers on Weibo), and the 17-year-old Miki Akama (@张千巽, 1.8 million Weibo fans) have announced their wedding through social media.
On April 4, Zhang wrote on Weibo: "You've made me see the most beautiful picture in this world," adding a photo of a wedding dress. Miki responded to the post, writing: "You make me as beautiful as I can be."
He later added: "We are indeed preparing for our wedding in all kinds of ways. On September 11, 2018, Miki will turn 18, and it will be ten years since we first met."
The wedding announcement prompted a wave of reactions. Within 48 hours after the post, Zhang's photo had received 23,800 responses and nearly 18,000 shares. The couple became one of the most-searched hot topics on social media in China on April 6, and the hashtag "Zhang Muyi and Miki Akama Getting Married" (#张木易张千巽结婚#) received more than 85 million views by Friday.
Although there are many netizens who wish the couple a happy life and find their story romantic, there are also many opponents who think the base of the couple's relationship is unhealthy.
Weibo account @LoveMatters (an account affiliated to RNW Media) writes:
"In most parts of the world, it is hard to give blessing to a relationship between a teacher and their student. The fundamental reason for this is that there is an unequal power relation between teachers and students, which makes it difficult to speak of an equal and truly harmonious connection between two people. Let alone if one of the two persons is underage; this further intensifies the unequal relationship in terms of knowledge and experience. Let's not even focus on whether or not this is pedophilia."
"We should discuss this from the angle of pedophilia," one netizen responds: "Because even though it is now disguised as 'romantic love', its base still essentially is the relationship between an adult and an 8-year-old girl."
Many others also say that this a "white-washing of pedophilia," with some expressing that it makes them "feel like vomiting."
In response to the controversy, Miki addressed their engagement on Weibo in a lengthy blog post.
In her statement, Miki expresses the shock at the negativity surrounding their wedding engagement, saying that people are "turning this story into something they want it to be," and that they are downgrading her to a "brainless girl" who has been "living in the dark" all her life.
"I do want to correct something," she writes:
"There are people who are changing our story and are using the fact that I was 8 years old [when we met], and in doing so, are harming us and our loved ones. In their articles, they are deleting the part that really matters: When I was 8, I met Muyi and he was my music teacher; teaching me how to sing and teaching me self-confidence. By the time I was 12, my parents had let me read many books and see many movies, and I had a good education at school. Many of my friends with the same age as me had started reaching puberty and I also started to think about who I liked. I could talk to Muyi about everything. He said that when I would reach the age of dating, he would help me check them out. At the time I did not understand what it meant, and he said he would not let me date bad guys, because it is very easy for people to get hurt. Looking back now, Muyi was also still young at that time, so I told him that if he did not want me to get hurt in the future, he should just marry me. At the time we were just joking around, like playing house. With that uncomplicated promise, I grew up with him by my side. Of course, we will stay pure until marriage."
Regardless of Miki's statement, many netizens still hold their own opinions about the matter. Some compare Zhang and Miki to the case of the Taiwan lyricist Li Kuncheng (李坤城) and his wife Lin Jingen (林靖恩, 1996).
The couple became a big topic of discussion in 2015, when the then 58-year-old Li tied the knot with the then 18-year-old Lin.
About Zhang and Miki, one commenter writes: "I don't think this is as serious as pedophilia. The goal of pedophilia is unpure [sex], but they have been together a long time. Zhang has no evil intentions."
Still, many people express their worries about the situation, wondering "where the parents are" in this, and saying that they do not want their own children to be influenced by this.
By now, some experts and KOL (Key Opinion Leaders) have also gotten involved in the matter. While influential Nanjing police officer Wang Haiding (王海丁, @江宁婆婆) condemns the relationship, famous Chinese sexologist Li Yinhe (@李银河) says it does not meet the criteria of pedophilia.
"The three principles of sex that I have proposed are that it is is voluntary, between adults, and in private. If it is in line with these three principles, it is not punishable by law. The law can punish adults who have sex with girls under the age of 14, but if they wait with having sex until they are both adults, then the law cannot control them. (..) Pedophiles are people who sexually assault children. This is clearly not the case here."
Amidst all controversy and analyses, many netizens just jokingly say: "I'm also ready to meet my future spouse – too bad they're still in kindergarten."
UPDATE – see our latest video about this topic here:
By Manya Koetse and Boyu Xiao
Follow @whatsonweibo
Spotted a mistake or want to add something? Please let us know in comments below or email us.
©2018 Whatsonweibo. All rights reserved. Do not reproduce our content without permission – you can contact us at info@whatsonweibo.com.
Alleged Accuser in Richard Liu Case: "This Has Nothing to Do with Me"
The woman became an overnight celebrity when dozens of her private photos went viral in connection to the Richard Liu case.
Jiang Pingting became an overnight celebrity when dozens of her glamorous private photos went viral on Weibo, with strong rumors suggesting she was the woman accusing Chinese billionaire businessman Richard Liu of rape. She has now come forward denying these claims.
Ever since news has come out on the brief arrest of JD.com CEO Richard Liu (刘强东) in Minneapolis last weekend, the mug shot and arrest of the Chinese tech mogul have been a major topic of discussion on Chinese social media.
Liu was arrested on August 31st in connection to a suspected rape, after he had dinner with a group of people at a Japanese restaurant during his business trip in the USA.
Photos of the night show that a woman is seated next to Liu, with Chinese netizens and media alleging that this woman is the Chinese exchange student who accused Liu of assaulting her after the banquet.
Although Liu was released without charges the next day (status: "released pending complaint") with JD.com officially stating that all accusations were "false," the case continued to ignite rumors. Many netizens sided with Liu and claimed that he had been "trapped."
One particularly strong rumor concerned the identity of the female student accusing Liu, with dozens of photos of a young, curvy woman going viral in connection to this case.
One person spreading photos of the supposed accuser is the internet celebrity Luo Yufeng (@罗玉凤), better known as Sister Feng, who has a fanbase of more than 9 million Weibo users.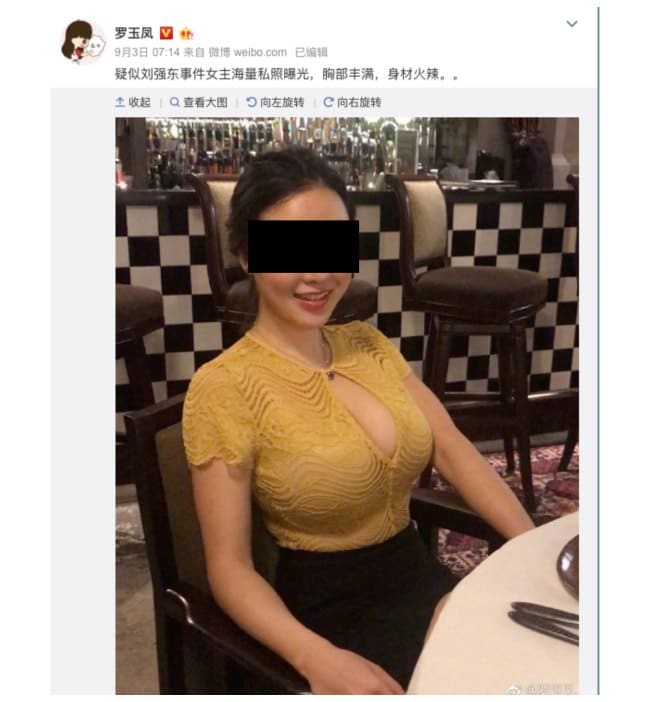 "Many private photos have been exposed of the woman involved in the Richard Liu case," she posted: "She has a big bosom and she looks hot."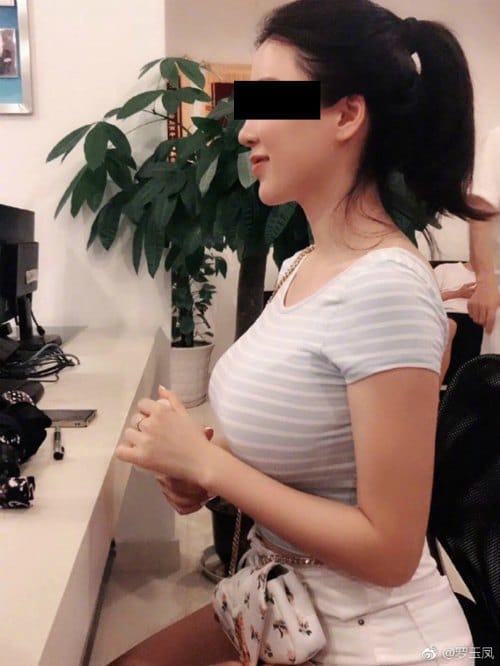 The many photos making their rounds on Chinese social media for the past days show the woman going out for dinners, relaxing on the beach, or posing while golfing.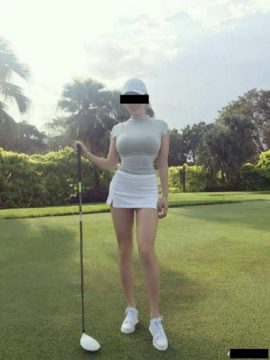 The photos soon became popular on Weibo, with people comparing the woman with Richard Liu's wife Zhang Zetian (章泽天).
Rather than discussing the alleged rape case, many netizens seemed more concerned with the appearance and life-style of the woman, and how her body shape compares to Liu's wife.
The female, a yoga fanatic named Jiang Pingting (蒋娉婷), became an overnight celebrity.
But now, days after her name and photos were first connected to the case, she has issued a statement on her Weibo account saying:
"I am Jiang Pinting! The fact that several large media websites, without verifying, have distributed my personal details and photos assuming I am the female involved in the Richard Liu Minneapolis arrest case, has greatly impacted my reputation and has invaded on my personality rights."
She further states that her personal life has been turned upside down by the incident.
Since 2010, Jiang writes, she has been residing in Singapore and only recently returned to mainland China. Jiang states:
"I do not know Richard Liu at all. We have never met. I've not even been to the US recently. This incident has absolutely no connection to me."
It is not clear why Jiang was brought in connection with the case in the first place.
Some people are critical as to why Jiang only responded to the rumors days after they first went viral. "You first waited to become famous before refuting the rumors," one person wrote.
"I still think you're hot," some among thousands of commenters wrote.
By Manya Koetse
Follow @whatsonweibo
Spotted a mistake or want to add something? Please let us know in comments below or email us.
©2018 Whatsonweibo. All rights reserved. Do not reproduce our content without permission – you can contact us at info@whatsonweibo.com.
Richard Liu's Minnesota Mug Shots Go Viral on Weibo
The tech mogul's arrest is a major topic of discussion, many netizens side with Richard Liu.
The arrest of JD.com CEO Richard Liu, of China's most powerful tech moguls, has made international headlines and is dominating trending topics lists on Chinese social media.
With over 370 million reads, the hashtag 'Liu Qiandong Mugshot' (#刘强东被捕照片#) is a major hot topic on Weibo this week.
On Friday night, August 31, Richard Liu (刘强东), was arrested in Minneapolis for alleged sexual misconduct case involving a university student.
Liu is the founder, chairman, and executive of JD.com (京东). With more than 300 million active users, it is China's second-largest e-commerce firm after Alibaba.
According to Forbes, Liu has a net worth of approximately $7.9 billion, making him the 18th wealthiest person in China in 2017.
A day after his arrest, Liu was reportedly released without bail. John Elder, the spokesman for the Minneapolis Police Department, stated they are treating the case as an active investigation, but that no formal complaint was filed.
A statement released on JD.com's official Weibo account on September 2nd said:
"During the US business activities, Mr. Liu Qiangdong has been falsely accused. The local police investigation has found no substance to the claim and Liu will continue his business activities as originally planned."
As Liu's mugshot has gone viral around the world, he has become a number one topic of conversation. Despite the major international attention for the billionaire's arrest, many Chinese netizens do not believe Liu is guilty.
"I feel like brother Liu has been set up! I don't believe any of it!", one Weibo comment said, receiving nearly three million likes.
"I don't buy it! My first reaction is; somebody who can control such a big company surely can control his lower body. I think it is more likely that he has been set up," another typical comment read.
As online discussions run wild, there are strong online rumors on who the woman is who allegedly 'falsely' accused Liu for sexual misconduct, with netizens spreading photos of the supposed "instigator."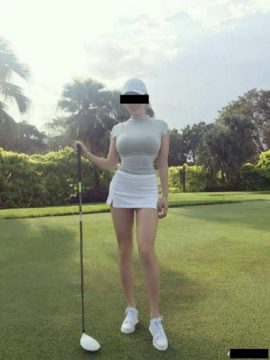 It is not the first time Liu's name comes up in an incident involving sexual misconduct. In 2015, the billionaire tried to distance himself from a sexual assault case that had taken place during a party in his penthouse in Australia.
The New York Times reports that a guest at his party, named Longwei Xu (徐龙威), was found guilty for having sex with a woman without her consent. Liu was not charged in the case, but the tech mogul still tried to have his name removed from the official documents regarding the matter.
By Gabi Verberg
Follow @whatsonweibo
Spotted a mistake or want to add something? Please let us know in comments below or email us.
©2018 Whatsonweibo. All rights reserved. Do not reproduce our content without permission – you can contact us at info@whatsonweibo.com.