The Fisherman's Advantange? China Post Starts Partnership with Huawei
Today marks the start of an unexpected 'romance' between Huawei and China Post, as the two just announced their strategic cooperation.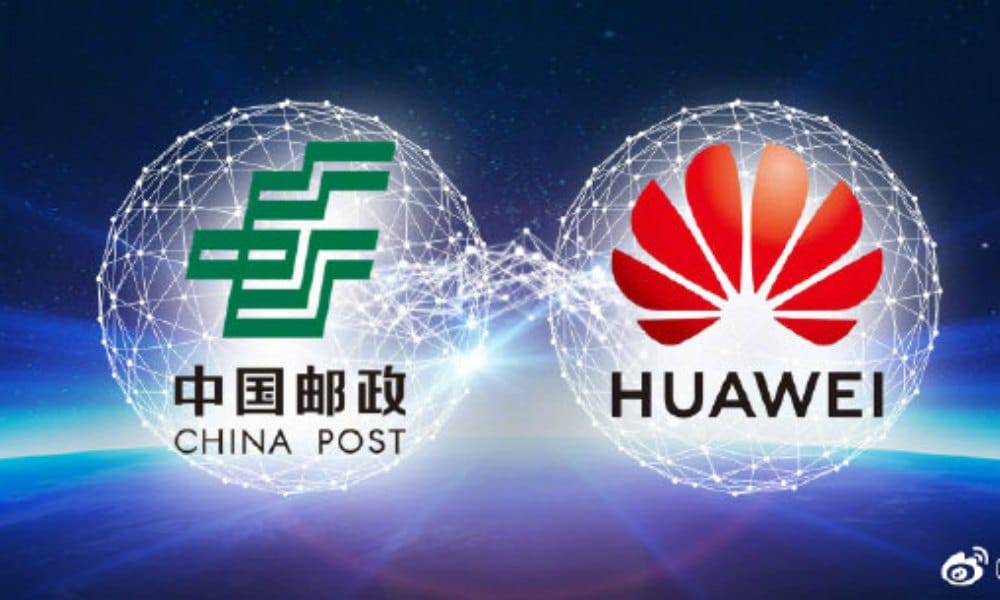 First published
Just in! Huawei and China Post announce a close partnership. Is China Post profiting from Huawei's tough spot amid China-US trade tensions? The strategic cooperation inspired the creative writing of Weibo users today.
On June 5, the topic "China Post Starts Cooperation with Huawei" (#中国邮政与华为合作#) became one of the hottest topics on social media site Weibo shortly after the state-owned China Post Group Corporation announced that it would start a strategic partnership with the Chinese multinational tech company.
According to CNbeta.com, one of China's major tech news sites, China Post and Huawei will start a close partnership and set up a "China Post Huawei New Technology Application Lab" (中国邮政·华为新技术应用实验室) to jointly develop strategies concerning financial services, tech innovation, big data, post logistics, and more.
News of the cooperation was widely shared on Chinese social media today by various state media outlets, with some threads attracting thousands of comments.
For many Chinese netizens, the press release apparently was the right time to complain about China Post being "too slow," expressing hopes that the new partnership would make the postal services run more smoothly.
"Little Huawei crying on the shoulders of China Post."
Others suggested that the recent trade war with the US, in which Huawei plays a key role, might have to do with this new move. "This is like little Huawei was being bullied outside, and then came back home to cry on the shoulders of China Post," one Weibo user jokingly writes, soon receiving over 10,000 likes.
Others called China Post the "the fisherman with an advantage." This comes from a Chinese saying, that goes 鹬蚌相争,渔翁得利 Yù bàng xiāng zhēng, yúwēng dé lì : "When the snipe and the clam fight, the fisherman has an advantage," with the 'fisherman' being the third party who catches both the snipe and the clam, profiting from the conflict of two others.
The Chinese telecom giant Huawei was added to a trade blacklist earlier last month, as the China-US trade war reached another tipping point. Some experts suggest that US President Trump is using Huawei as a bargaining chip after he earlier stated that Huawei could be included in "some kind of trade deal" with China.
News of the Huawei/China Post partnership also comes days after China's postal regulator said it would launch an investigation into US delivery company FedEx, which diverted two parcels destined for Huawei in China to the US. Chinese government authorities reportedly issued a statement saying that FedEx's actions had "violated Chinese laws and regulations on the express delivery sector."
"China Post kissed Huawei's face and said: I will handle this for you."
Chinese netizens seem to be creatively inspired by Huawei's tough spot in the China-US trade war situation and the sudden appearance of China Post in this story. Many commenters personify 'Little Huawei' and 'Big China Post,' imagining that China Post comforts the crying Huawei and takes it in its arms.
One person writes:
"One day, Hua returned home, and went straight to bed. China Post saw it, and softly asked 'What happened, who made you upset?' Huawei pulled the blanket over his head and sighed: 'Nothing, it's a trivial matter, I can handle it myself.' But the Post pulled down the blanket, bowed down to kiss Huawei's face and said: 'You go and rest now. I will handle this for you.'"
"They're so cute together!", multiple Weibo users write, suggesting that the Huawei China Post partnership has a 'romantic' element to it.
Although some people expect that there are ulterior motives behind the sudden cooperation between China Post and Huawei, many do applaud the fact that it is truly a 'Chinese' cooperation. "In crucial times we always rely most on our own family," a student remarks.
By now, the cooperation is not just triggering people's fictional creativity, it is also setting off the online meme machine, with a potential new logo for the China Post x Huawei company circulating online (see below).
Whether or not Huawei and China Post indeed get to live happily ever after? We'll just have to wait and see.
Also read: Waves of Support for Huawei on Chinese Social Media following US Blacklisting
Also read: CNN Question "What Do You Think Is the Main Reason Behind the US Campaign against Huawei?" Goes Trending on Weibo
By Manya Koetse
Follow @whatsonweibo
Spotted a mistake or want to add something? Please let us know in comments below or email us. Please note that your comment below will need to be manually approved if you're a first-time poster here.
©2019 Whatsonweibo. All rights reserved. Do not reproduce our content without permission – you can contact us at info@whatsonweibo.com
TikTok's In-Video Search Function (And How to Activate It)
TikTok shows a glimpse of what in-video search is going to look like in the future.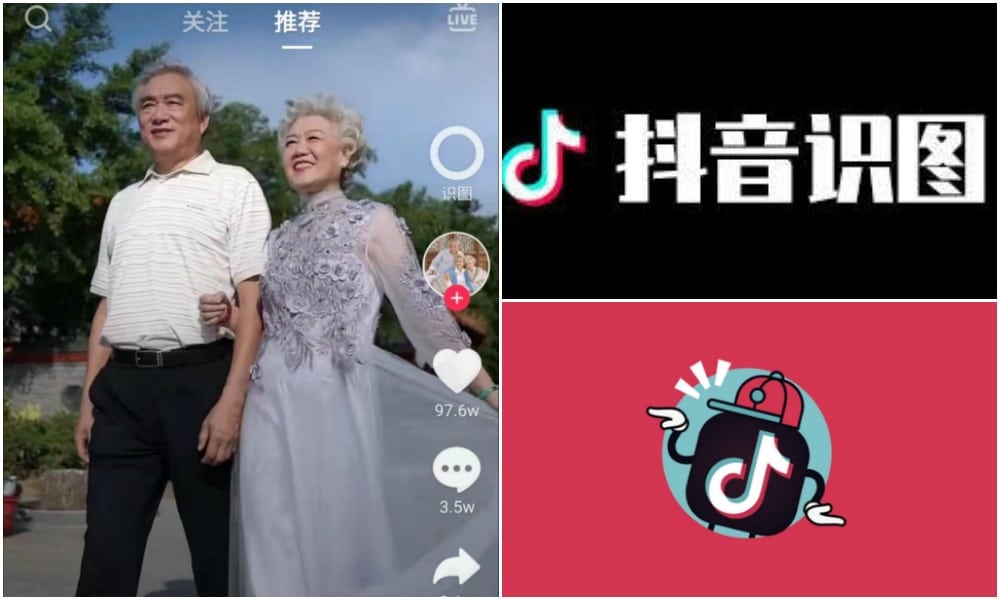 What is TikTok's new in-video search function and how to activate it?
Twitter's most awesome WeChat guru Matthew Brennan recently posted about an "in-video search function" launched in the Chinese social video app TikTok (抖音). (Click here to read about the difference between the Chinese and overseas version of TikTok).
As shown in a video posted by Brennan, the function allows TikTok users to select the face or clothes of a person appearing in a short video to search for other videos or images containing the same person or clothes.
Chinese TikTok now has in-video search. Search someone's face to find more videos of them. Search in-video products or clothes and buy directly #抖音 pic.twitter.com/RBcIqnOBgN

— Matthew Brennan (@mbrennanchina) September 23, 2019
The 'vision search' is a powerful new function within the super popular app.
The idea is that it becomes easier than ever for Tiktok users to find (and buy!) a piece of clothing, that perfect handbag, or even a snack featured in a video.
It also helps users to quickly find other videos in which an online celebrity appears. The function ultimately is an additional feature that keeps users scrolling and shopping within the app – increasing app traffic – as long as possible.
On September 16, Chinese media reported about the function as a "powerful" new tool that greatly strengthens the functionality of the popular short video app.
The function might not immediately seem completely new to Chinese app users; like Google Image Search, Baidu and Taobao also have similar functions (百度识图, 淘宝识图).
On e-commerce platform Taobao, for example, you can take a photo of an item you want (e.g. a certain snack as in example below) and Taobao will try to find the exact same product and list the online stores where you can buy it.
But TikTok's in-video search function is on a whole new level; it does not require users to scan or upload a photo at all. It gives an indication of what visual search will be like in the future.
Whatever video comes by in your TikTok stream, you only need to click the "search" function (识图), select the part of the video you want to search for (you can drag the square from area to area), and TikTok will find the product or face you're looking for – as long as there are comparable products/faces (it does so very fast).
Very much like Taobao, TikTok will recommend various (in-app) online stores where the product can be purchased.
Want to try out the function? For now, it only works in the Chinese version of the app and is still in the 'testing phase' and does not work with all videos.
Make sure you have an updated version of TikTok.
1. Go to "me" (我) page within TikTok
2. Tick the three lines in the top right corner
3. Go to the last option in the sidebar menu titled "lab" (实验室)
4. Activate the function (image below).
So now if you spot a dress you like and would like to buy, press the 'search' button on the right of a video, select the dress, and TikTok becomes like your personal shopping assistant looking for similar dresses for you.
This really makes online shopping more addictive than ever, and also makes it more difficult for people in online videos to hide where they bought their clothing, or what other videos they are in.
Read more about Tiktok here.
Read more about Chinese apps here.
By Manya Koetse
Spotted a mistake or want to add something? Please let us know in comments below or email us.
©2019 Whatsonweibo. All rights reserved. Do not reproduce our content without permission – you can contact us at info@whatsonweibo.com
Didi Riders Can Now Have "Verified Party Members" Drive Them Around
Party-building 3.0? Didi has got it covered.
First published
This is Party-building in the new era: Didi now allows users of its Premier Car Service to let a verified Party member drive them to their destination.
On September 20, as the People's Republic of China is nearing its 70th-anniversary celebrations, the country's most popular taxi-hailing app Didi published an article on Weibo and WeChat explaining its verified Party Member Driver Program.
Recently, riders in Beijing may have noticed something different at Didi's Premier Car service, which is called "Licheng" 礼橙专车 since June of last year.
Thanks to Didi's "Red Flag Steering Wheel" program, spotting a ride hailing CCP member has never been this easy. pic.twitter.com/DuHghtE8xu

— 王博源 Wang Boyuan (@thisboyuan) September 20, 2019
Some of Licheng's drivers now have a red background to their profile photos accompanied by a Communist Party emblem. Upon clicking the profile of these drivers, customers will see that this driver is a Party Member Driver ("党员司机") – meaning that the Didi driver's status as a Party member has been verified through Didi's "Red Flag Steering Wheel" program (红旗方向盘项目) that was set up in November 2018.
Didi writes that these drivers can also be identified as Party members through the red sticker on the dashboard at the passenger side, which literally says "Party member driver."
The article explains that the recent project is an effort to contribute to China's Party-building in the digital era, and that Didi aims to establish a Party member community within its company.
The company is apparently planning to make this community a lively one, as it promises to provide online and offline activities that will help these drivers stay up to date with the latest developments within the Party, and that will increase their "Party awareness."
Starting this month, Didi will reportedly also offer "patriotic classes" to all of its drivers via its online classroom program.
China has more than 88 million Party members. Party membership does not come overnight; those who want to become a Communist Party member need to attend Party courses, pass written tests, be recommended by other members, and pass a screening (read more here).
As for now, riders cannot manually pick to have a Party member as their driver; a nearby driver will be automatically selected when they order a car – if it is a Party member, they will know straight away from the driver's profile.
For now, Didi has set up "mobile Party branches" in Beijing, Shanghai, Shenzhen, and a number of other cities.
On Weibo, some see the initiative as a marketing move from Didi's side. "If you hear the driver is a Party member, you know it's reliable. It's a good thing."
The past year was a tough year for Didi, after the murders of two young women by their Didi driver made national headlines, causing outrage and concerns about customer's safety when hailing a car through the Didi company.
By Manya Koetse
Spotted a mistake or want to add something? Please let us know in comments below or email us.
©2019 Whatsonweibo. All rights reserved. Do not reproduce our content without permission – you can contact us at info@whatsonweibo.com