Top 10 Most Popular Smartphones in China (Fall/Winter 2020)
From OPPO to iPhone, these are the most popular smartphones in China at the moment.
These are the most popular smartphone brands and devices in China right now. An overview by What's on Weibo.
It's been a while since What's on Weibo last did a top 10 of most popular / top-rated smartphones in China (link). Because the latest smartphone models have been attracting a lot of attention on Chinese social media recently, it is high time for another update.
Apple's iPhone 12 series, Huawei's Mate 40, and Samsung's Note 20 series are among the most discussed smartphones this season, but there are so many more devices gaining popularity over the past few weeks and months.
In previous years, there was a strong focus on bezel-less screens, trendy designs, and selfie camera quality. Now, there's a shifting focus on 5G, (8K) video and multiple cameras, fast charging technology, and overall fast performance. All models in this list are 5G ready.
For this list, we loosely follow the popularity rankings of Zol, a leading IT portal website in China that compiles its lists based on the data provided by its own Internet Consumer Research Center (ZDC 互联网消费调研中心).
Since its top ten rankings are changing every day, we also take into account how much views and clicks these latest models are receiving on social media site Weibo. If multiple models of the same series occur in different places in the official rankings, we've put them under one ranking together (e.g. the OPPO Reno 4 SE and the OPPO Reno 4 Pro, or the Huawei Nova 7 Pro and Huawei Mate 40).
China's most popular smartphone brands at this moment are OPPO, Vivo, Huawei, Apple, and Honor.
When popular Weibo blogger Gǎojī Juéshì (@搞机爵士,2.1 million fans) recently asked his followers which flagship phone of the moment they would choose – Apple's iPhone 12, Huawei's Mate 40, or Samsung's Note 20 – a majority of 49% of respondents voted for the Huawei brand. 43% voted Apple, and 8% voted Samsung.
Although the number one of this list, the OPPO Reno4, has consistently been holding the number one spot in last week's ranking, the other models are shifting places in the top rankings, so this is not an 'official' top ranking list, just one that is compiled by us following the latest trends.
1. OPPO RENO4 SE & PRO (8GB/128GB/5G)

OPPO is a Guangdong-based brand officially launched in 2004. It is mainly known for targeting China's young consumers with trendy designs and smart marketing. Its product quality combined with successful online marketing has made the brand super popular throughout the years.
For the Reno4, TF Boys member Wang Junkai (@王俊凯, aka Karry Wang) who has nearly 79 million fans on Weibo, is the OPPO brand ambassador promoting this model. One Weibo post by Wang promoting the Reno4 SE received over 735,000 comments and one million likes.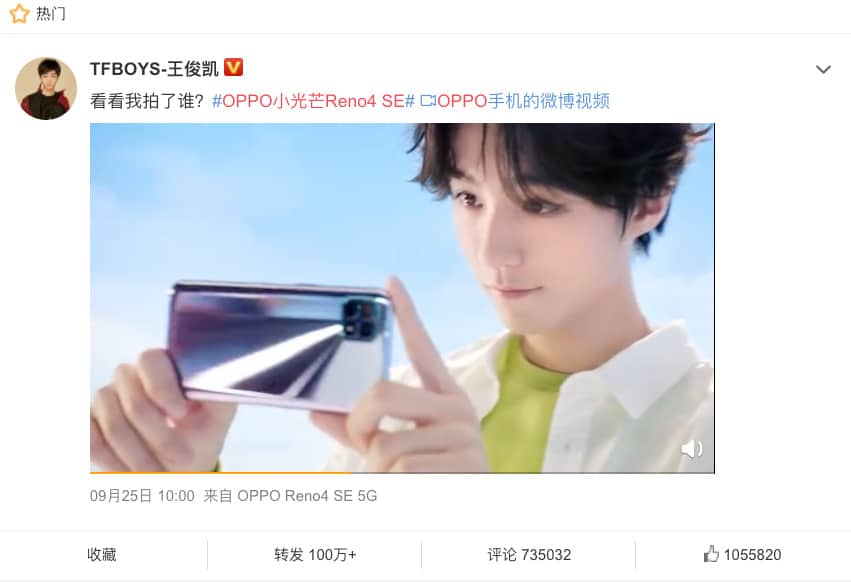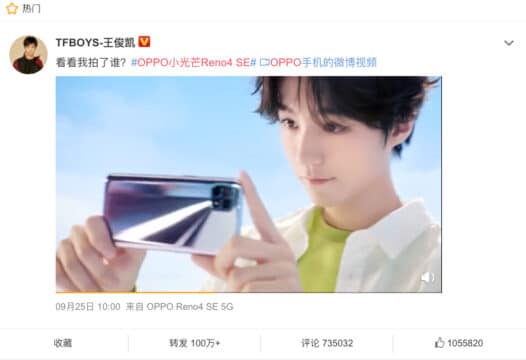 The OPPO Reno4 SE was officially launched in China in late September of 2020 and is not yet available for the international market.
The Reno4 SE has a 6.43-inch AMOLED display (1080 x 2400 pixels) and comes with a triple rear camera setup (48MP, 8MP, 2MP). Noteworthy is its 32MP (!) selfie camera.
It comes with 8GB of RAM and 128GB storage (no expandable storage). Some of the Reno4 SE's other highlights include the 65W fast charging and 5G connectivity support. The smartphone runs Android 10 OS, topped with OPPO's own ColorOS 7.2.
On Weibo, the OPPO Reno4 SE hashtag (#OPPO小光芒Reno4 SE#) has 710 million views at the time of writing.
The Oppo Reno 4 Pro is also listed in Zol's top ranking list, ranking 8 at the time of writing. This model is slightly bigger, with a Super AMOLED display and extra memory card slot. It also has NFC and a more high-end camera. It is priced around ¥3799 ($566).
The OPPO Reno4 SE is priced at ¥2499 ($373) at JD.com and Tmall, and is one of the cheaper devices in this list – its price is nowhere near that of the Samsung Note 20 Ultra or the iPhone 12, making it much more affordable to many. The Reno4 SE smartphone comes in three color options: Super Flash Black, Super Flash Blue, and Super Flash White.
2. VIVO X50 PRO (8GB/128GB/5G)

At time of writing, not only does the Vivo x50 Pro hold the number two spot in the top popular smartphone rankings, but Vivo is also ranking as the second most popular smartphone brand in China at this moment (OPPO being number one).
Like OPPO, Vivo is another Chinese domestic brand that has gained worldwide success, first entering the market in 2009. Its headquarters are based in Dongguan, Guangdong.
When it comes to marketing its smartphones, Vivo has really focused on camera quality over the past years. Its earlier Vivo x27 device was launched as a "night photo wonder tool," and for the Vivo x50 Pro, there is again this focus on "redefined photography," camera light sensitivity and stabilization.
The main camera is a 48MP "Gimbal" main camera, accompanied by a 13MP, 50 mm prime portrait camera, a wide-angle lens, and 60 x optical zoom camera.
Collaborating with state media outlet CCTV, there recently was a Golden Week social media promotion of the device showing beautiful night photos from the Summer Palace.
The Vivo x50 Pro was launched in June of 2020. The slim device has a 6.56 inch AMOLED display, 1080 x 2376 pixels. Due to its powerful processor, 90 Hz high refresh & 180 Hz touch sampling rate, and gaming-centric features, the Vivo x50 Pro will also be appreciated by gamers.
By now, the Weibo hashtag associated with the Vivo x50 series (#vivo X50系列 超感光微云台#) has gained over 1.7 billion views.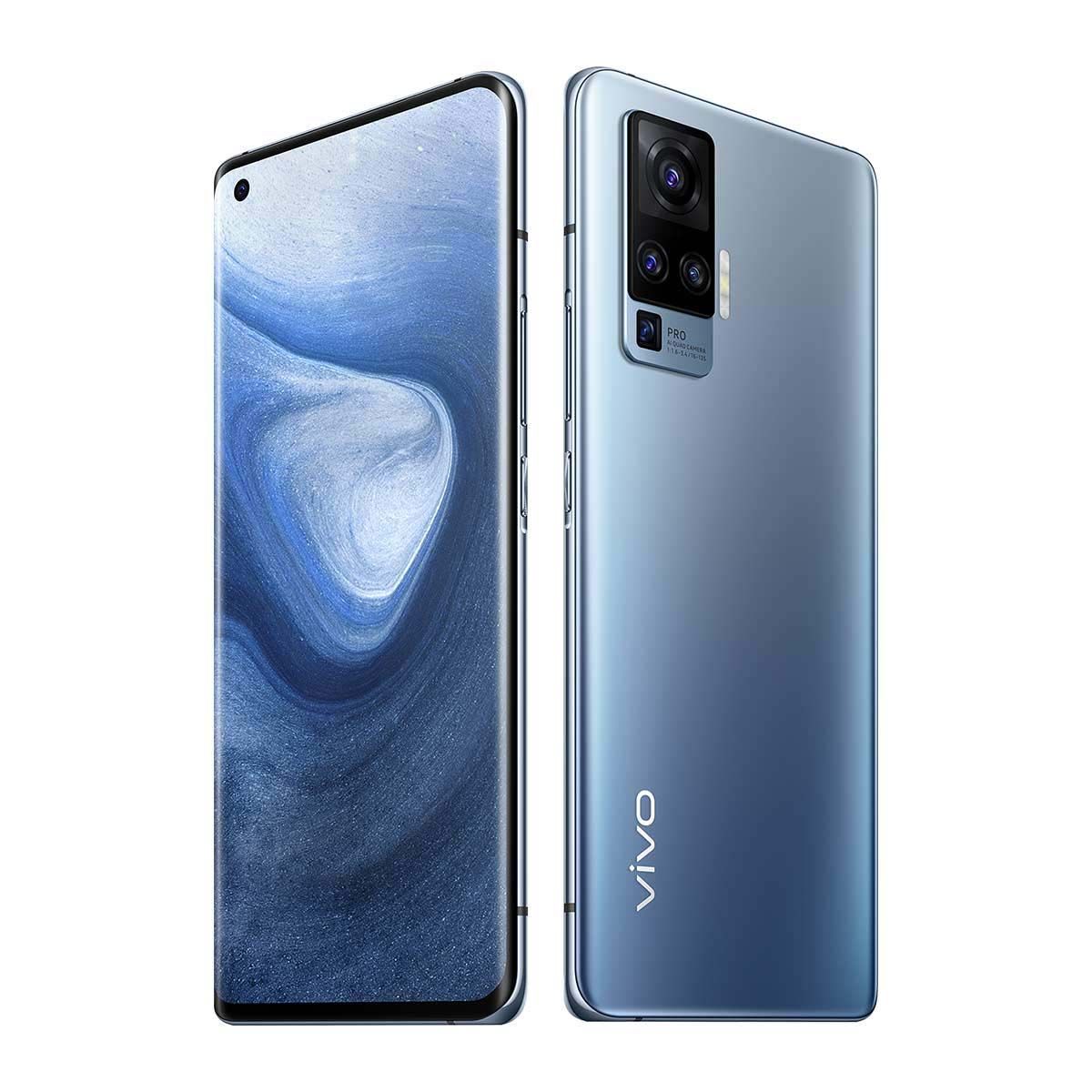 Many people on social media also share their own photos shot with their Vivo x50 Pro.
The Vivo x50 Pro 5G is priced at ¥3998 ($596) at e-commerce sites such as JD.com. It comes in Dark Blue and Light Blue colors.
3. Huawei Nova 7 Pro (8GB/128GB/5G) and Huawei Mate 40 (8B/128GB/5G)

Both the Huawei Nova 7 Pro and Huawei Mate 40 are in the top ranking lists of this moment. Huawei also ranks number three in official top-ranking smartphone brand lists of this moment, coming in before Apple in popularity.
The Huawei Nova 7 was released in April of 2020, and the Huawei Mate 40 series was released in China on October 30 with the Mate 40, Mate 40 Pro, and Mate 40 Pro+ (we'll update this when more news comes out). The Mate 40 and Mate 40 Pro were previously on pre-order sale, and reportedly sold out within 30 seconds. The Mate 40, which ranks highest in popularity at this time, is an 'entry-level' device within the Mate 40 series.
The Huawei Mate 40 comes with a 6.76-inch Flex OLED display with a 2722 x 1344 pixels screen resolution, a 90Hz refresh rate, and a 240Hz touch sampling rate. There's been a lot of hype surrounding the Huawei Mate 40 since it was said it would come with "a feature" that was still to be disclosed – which turned out to be the digital yuan wallet feature.
The older Huawei Nova7 Pro is a dual-sim device. It has a 6.57-inch display (1080 x 2340) and a 64MP + 8MP + 8MP + 2MP rear camera, the front camera being 32MP + 8MP.
The Weibo hashtag for the Huawei Nova 7 series (#华为nova7#) has nearly 2 billion views on Weibo at time of writing, with the Huawei Mate 40 garnering 1.2 billion views on its hashtag page (#华为Mate40#).
The Nova 7 pro is priced at ¥3699 ($550). The Nova 7 Pro was released in the colors Midnight Black, Silver, Forest Green, Midsummer Purple, and Honey Red. The Mate40 is ¥4999 ($745).
4. Samsung Galaxy Note 20 Ultra (12GB/256GB/5G)
Together with Apple, Samsung currently is among the most popular smartphone brands in the PRC that is not made-in-China. The brand seems to have been able to win back consumer's trust after previous problems with overheating and exploding batteries.
The Galaxy Note 20 and Note 20 Ultra were launched in summer 2020. Both are top-notch devices, with a Snapdragon 865 Plus processor and a 10-megapixel selfie camera, and of course, the Note's landmark 'S Pen' including new gestures.
What makes the 'Ultra' device different from the Galaxy Note 20 is its Gorilla Glass Victus back (which is more durable and has better drop resistance), its AMOLED screen, 108-megapixel camera, and its microSD card slot – making it possible to expand the  256GB storage with a Micro-SD of up to 1TB. Despite the price difference, the aforementioned features make it understandable that the 'Ultra' is a more popular choice over the Samsung Note 20 device.
The Galaxy Note 20 Ultra shoots 8K video, the highest-resolution video recording available. It is also the first Note with a 120 Hz refresh rate display. For reference:  a standard smartphone display usually refreshes at 60 times per second, or at 60 Hz. This high refresh rate means you get smoother animations and navigation. The device also has a 240Hz touch sampling rate (the frequency at which the display polls for touches on the display).
With its 6.9 inch (1440 x 3088) display, the Note 20 Ultra is the biggest phone on this list. It weighs 208 grams.
On Weibo, the hashtag "Samsung Note 20" (#三星note20#) has over 330 million views. The Samsung Note 5G Ultra is available in bronze, white, and black, and is available from ¥9199 ($1370), making it the most expensive phone on this list. Although many people on Weibo say they do like this phone, the high price is an obstacle, with some saying: "The price just kills me."
5. OnePlus 8Pro and 8T (8GB/128 GB/5G)
"Never settle" is the slogan used by OnePlus, a Shenzhen-based Chinese smartphone manufacturer founded by Pete Lau and Carl Pei in December 2013.
Both the OnePlus8Pro and the cheaper 8T models are ranking high in current top listings. The 8T was released in October of this year, while the Pro version came out earlier in April.
Both phones come with Dual-SIM, AMOLED display (120 Hz refresh rate), Gorilla Glass 5 front and back, 4K video, stereo speakers, NFC, and 48MP main cameras.
The Pro is the bigger phone – with its 6.79 inch screen and 199 grams, it comes quite close to the Samsung Note 20 Ultra. It also has a slightly more advanced quad camera.
The OnePlus 8 series hashtag (#一加8#) currently has some 1,3 billion views on Weibo.
The OnePlus 8 Pro received quite some attention on social media earlier this year, when it turned out that its 'Photochrom' color filter, using infrared sensors, could see through some materials, such as plastic.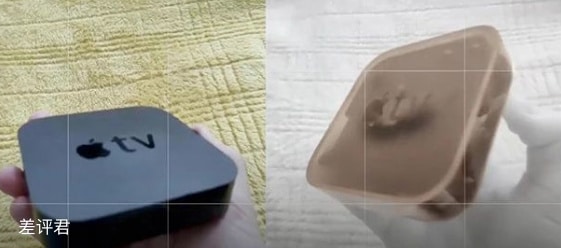 The OnePlus 8 Pro 5G is priced at ¥5399 ($805), the OnePlus 8T model is priced at ¥3399 ($507).
6. iQOO 5 (12GB/128GB/5G)
The iQOO is not well-known outside of China, but it is actually a sub-brand of Vivo. iQOO is owned by the BKK Group (步步高), which also owns OPPO, OnePlus, and RealMe.
The iQOO 5 was released in August of this year. Its AMOLED display is about the same size as the OnePlus8T (6.56 inch), they both have 120Hz refresh rate screen, dual SIM, and the two phones actually seem to be competitors in multiple ways, although the iQOO is the pricier option.
The iQOO has a 16-megapixel selfie camera, its rear camera is a 50MP, along with a 13MP ultra-wide angle and 13MP depth sensor. It has 8K video recording.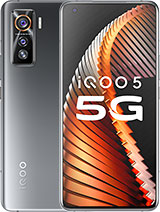 On social media, the iQOO is mainly marketed as a 'fast phone' – and in doing so (#iQOO 5 超能竞速#) it has reached 370 million views on its hashtag page at time of writing.
The iQOO 5 is priced at ¥4298 ($640) and comes in blue or grey.
7. OPPO FIND X2 PRO (12GB/256GB/5G)

The OPPO Find X2 Pro was already launched in March of 2020 and yet it still is one of the most popular phones of the moment in China – even though it is also one of the more expensive devices in this list.
With its 6.7 inch display, it is just as big as the Apple iPhone 12 Pro Max, and in some ways it could be argued that it is a real competitor. With its 48 MP/13MP/48MP main camera and 32MP selfie camera, and, among others, stereo speakers and fast-charging features, it's a fancy device.
Some reviewers argue the design is better than the Apple iPhone Pro, and that its display is more impressive.
The OPPO Find X2 series hashtag page (#OPPO Find X2#) has over 1.8 billion views on Weibo.
Priced at ¥5999 ($895), the OPPO Find x2 Pro comes in Black, Orange, Light Grey, Green, Lamborghini Edition, with the orange/grey/green editions all made from (vegan) leather instead of glass or plastic.
8. IPHONE 12 (4GB/128GB/5G) & IPHONE 12 PRO MAX (6GB/128GB/5G)

Despite its relatively high price, the iPhone 12 is still very popular in China – but at time of writing, still lags behind a bit in the top-ranking lists, and does not come up in the top five lists (yet).
The Apple iPhone 12 and the Pro Max were both announced on October 13, with the iPhone 12 launched later in October, along with the Apple iPhone 12 Pro. The Apple iPhone 12 Mini, like the Pro Max, is yet to be released.
The iPhone 12 is the smallest and lightest model of the 12 / 12 Pro / 12 Pro Max trio. It has a 6.1 inch (1170 x 2532) Super Retina XDR display, which is also among the smaller device displays in this list. The phone is also marketed as "the world's smallest, thinnest, lightest 5G phone" with the "best iPhone display ever." It comes with a dual 12-megapixel camera on the rear and a 12-megapixel selfie camera on the front.
It's actually hard to track the views on the iPhone 12 series on Weibo since there are so many different hashtags relating to iPhone12 news – this in itself gives an idea of how popular this phone is. The most used "iPhone 12" hashtag (#iphone12#) has a staggering 9 billion views.
The iPhone 12 comes in the Black, White, Red, Green, Blue colors, and is currently priced at ¥6299 ($940) in China. The 12 Pro Max, with a giant 6.7-inch display and fancier camera, is priced at ¥9299 ($1387) – making it the most expensive phone on this list.
9. HONOR X10 & HONOR 30 (6GB/128GB/5G)

Together with the super popular OPPO's Reno 4 SE, the Honor X10 and Honor 30 are among the more affordable devices on this list, with the X10 being slightly more popular than the more expensive Honor 30.
Honor is perhaps not as well-known outside of China as other Chinese smartphone brands are.  Honor (荣耀), established in 2013, is the budget-friendly sister of the Huawei brand. The company's sub-brand has been doing very well over the past years. Honor focuses on great value for money, and in doing so, targets younger consumers, not just with its relatively low prices, but also with its trendy designs.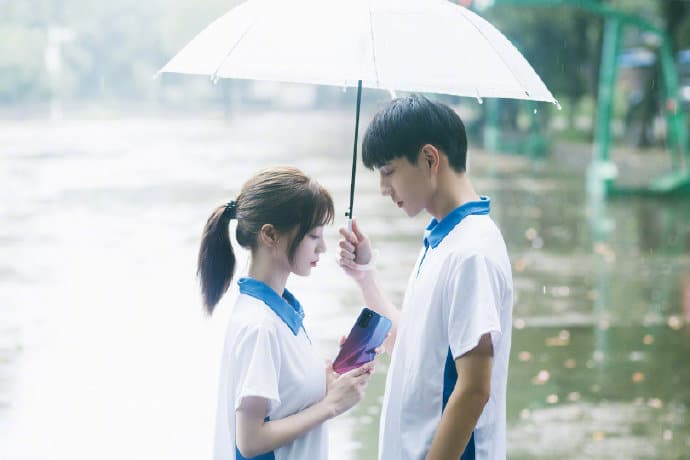 The Honor X10 5G was released in May of this year, the Honor30 was released a month earlier. Size-wise, display-wise, price-wise, these Honor devices could compete with the newer OPPO Reno 4 device, with many of their specs being similar. Both devices support expandable memory.
The Honor 30 is slightly better than the X10 when it comes to pixel density and CPU speed, but this model also has a better camera setup (40+8+8+2 MP versus 40+8+2 MP).
The X10, however, has a stronger battery (4300mAh) and a bigger screen (6.63 inches).
Honor30 hashtag (#荣耀30#) has garnered 3,5 billion views on Weibo thus far; the X10 is also popular on social media (#荣耀x10#) with 1,1 billion clicks.).
The Honor X10 is priced at ¥2199 ($328). The Honor 30 is ¥2699 ($402).
10. XIAOMI 10 (8GB/128GB)

Since the launch of its first smartphone in 2011, Beijing-brand Xiaomi has become one of the world's largest smartphone makers.
The Xiaomi 10, released in May 2020, is a dual SIM device that comes with a 6.67-inch (2340 x 1080) AMOLED display with a 90 Hz refresh rate, a strong 4780 mAh battery, and 108+13+2+2 MP rear camera. It also supports 5G and has quick charging, so it's a very 2020 device. According to Gadgets Now, the Xiaomi 10 "lives up to the hype."
With over 3,2 billion views on the Xiaomi 10 hashtag page on Weibo (#小米10#), the Xiaomi brand also succeeded to create an online hype earlier this year. Discussions were mostly focused on the model's camera performance and its screen.
The Xiaomi 10 is priced around ¥3499 ($521), with cheaper deals available. It comes in black, grey, green, and pink.

For clarification, we'll list the aforementioned devices again, based on pricing, with the most expensive devices coming first. Note that these are the approximate prices for the Chinese market, which might be (very) different outside of China:
1. iPhone 12 Pro Max / ¥9299 ($1387)
2. Samsung Note 20 5G Ultra / ¥9199 ($1370)
3. iPhone 12 / ¥6299 ($940)
4. OPPO Find x2 Pro / ¥5999 ($895)
5. OnePlus 8 Pro 5G / ¥5399 ($805)
6. iQOO 5 / ¥4298 ($640)
7. Vivo x50 Pro 5G / ¥3998 ($596)
8. OPPO Reno4 Pro / ¥3799 ($565)
8. Huawei Nova 7 Pro 5G / ¥3699 ($550)
9. Xiaomi 10 / ¥3499 ($521)
10. OnePlus 8T / ¥3399 ($507)
11. Honor30 / ¥2699 ($402)
12. OPPO Reno4 SE / ¥2499 ($373)
13. Honor x10 / ¥2199 ($328)
By Manya Koetse
Follow @WhatsOnWeibo
NB: This post is not a sponsored post in any way. This article may, however, include affiliate links that at absolutely no additional cost whatsoever to you allows this site to receive a small percentage in case you purchase something after you click.
Spotted a mistake or want to add something? Please let us know in comments below or email us. First-time commenters, please be patient – we will have to manually approve your comment before it appears.
©2020 Whatsonweibo. All rights reserved. Do not reproduce our content without permission – you can contact us at info@whatsonweibo.com.
Luo Tianyi and the Booming Virtual Idol Market in China
The virtual entertainment market is exploding in China.
They are featured on China's biggest TV shows and on the covers of fashion magazines: they're virtual idols yet their success is very real.

This is the "WE…WEI…WHAT?" column by Manya Koetse, original publication in German by Goethe Institut China, see Goethe.de: WE…WEI…WHAT? Manya Koetse erklärt das chinesische Internet.

At the Spring Festival Gala of 2021, the Chinese state media's annual televised event that only invites the country's top-notch performers, the virtual idol Luo Tianyi (洛天依) made a guest appearance.
It was a big media moment that showed the growing importance of virtual superstars in Chinese pop culture. Luo's performance was even announced on the show's promo posters, making this the first time ever for a virtual star to be on the show like this.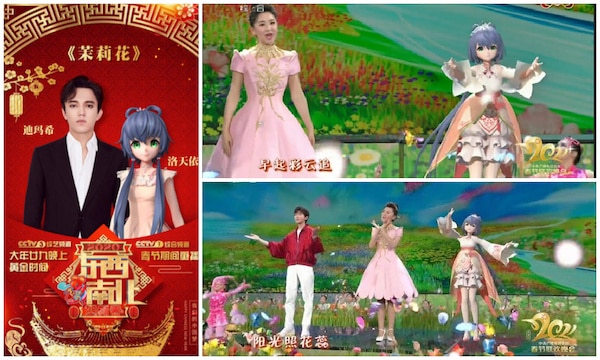 Virtual celebrities such as Luo Tianyi are also called 'vsingers' and often have an enormous fanbase. What is the story behind Luo Tianyi and the boom of virtual superstars in China, leading to the remarkable appearance of a non-human celebrity in the country's biggest mainstream TV show?

Luo Tianyi: The First Chinese Vsinger

Although it was the first time for Luo Tianyi to appear at the Spring Festival Gala, it was not her first big performance. The superstar previously showed up as holograph live at big events such as the Bilibili night, and in 2019 she shared a stage with renowned Chinese pianist Lang Lang.
Such a performance does not come easy. It takes months to design the looks and the moves. The holographic appearance of Luo Tianyi and the spectacular two-hour show took around six months of preparation by around 200 professionals involved in the production of Luo Tianyi.
Luo Tianyi is a so-called 'vocaloid' singer – a Mandarin Chinese language virtual character that was originally featured in the voice synthesizer software called VOCALOID developed by Yamaha, using third parties to create the characters. Vocaloid is a commercial product (released in 2004) with the purpose of enabling users to get a singer for lyrics and melodies without needing to hire an actual human singer.
The Shanghai Henian company collaborated with Tokyo-based Bplats in developing Luo Tianyi. The character was based on the winner of a contest that was organized in support of creating the first Chinese Vocaloid. The real-life singer whose voice was used for the creation of Tianyi is Chinese singer Shan Xin (山新).
Luo Tianyi was officially launched in 2012 as a 15-year-old entertainer and vsinger. By now, she has around five million followers on her Weibo account (@Vsinger_洛天依) where she posts about her performances, with thousands of people liking and sharing these posts.

Virtual Idol Boom: From Japan to China

According to Chinese state media outlet Global Times, 2020 was the year that virtual idols really took off in China, going hand in hand with the growing popularity of livestreaming.
Chinese video-sharing site Bilibili has contributed to the growing success of virtual idols in China. Bilibili is a homebase for many fan communities in China, since it is mainly themed around animation, comic, and games (ACG). It is one of the earliest platforms in China to broadcast virtual idol concerts, and in 2020 it held China's first concert consisting solely of virtual performers under the title 'BML-VR 2020' (link).
The Bilibili concert featured a performance by various virtual entertainers, including the popular Hiseki Erio. Hiseki Erio is not Chinese, but Japanese. So is Hatsune Miki, one of the most famous virtual idols ever.
You could say Japan is the birthplace of virtual idols – a history that goes back to 1996 when Kyoko Date, also known as DK-96 or 'Digital Kid 1996,' made her debut as the first virtual talent.
Virtual idols come in various shapes, forms, and subgenres, and they all have their different background stories. Hatsune Miki was released in 2007 as the embodiment of the Vocolaid software developed by Crypton Future, and then there are the popular virtual Youtubers, 'vtubers', with virtual talent agencies such as Hololive also thriving in Japan.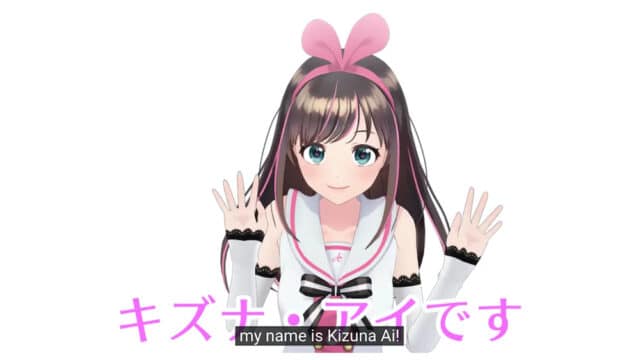 The term 'virtual Youtuber' came with the arrival of Kizuna AI, who posted her first introduction Youtube video in late 2016. Kizuna, who later became a cultural ambassador for the Japan National Tourism Organization, is still considered one of the most popular vtubers on earth.
With the great popularity of Japanese manga and anime on the Chinese market, Japanese virtual idols also gained a strong foothold in the People's Republic since around 2017. Hatsune Miki alone already has over 3,4 million fans on Weibo (@初音未来CryptonFutureMedia).
The virtual entertainment market is now exploding in China, where the online ACG culture is flourishing on Bilibili and beyond.
Since Japanese popular culture products began to gain popularity in China in the early 1990s, there have been various developments that have shown the government's dislike of the 'Japanese cultural invasion' in the country. As a counter-reaction, there has been stronger promotion of the production of made-in-China animations and other ACG products.
While China is seeing a steady release of domestic animated films and series, there is now also a wave of new China-born virtual stars, such as the Bilibili idol Yousa (冷鸢), or Xing Tong (星瞳), a virtual idol from Tencent. Chinese gaming company Papergames made the virtual character Nuan Nuan (暖暖) to also live outside of the gaming world; she is now a singer, a stylist, and a popular fashion ambassador.
There is also Ling (翎), the Chinese virtual influencer who loves Peking opera, tea culture, and calligraphy. Ling, who was created by Next Generation studio and Shanghai AI startup Xmov, appeared on the CCTV show Bravo Youngsters (上线吧华彩少年) and was featured on the cover of Vogue Me in February 2021 alongside actual real-life celebrities.
The number of Chinese virtual celebrities is expected to grow along with the growing market. In October of 2020, the Chinese variety show Dimension Nova (跨次元新星) first aired as a talent show scouting new virtual talent.

Virtual Commercials and Controversies

The growing influence of the virtual entertainment economy and culture in China is becoming more and more noticeable in pop music, commercial culture, and even in the sphere of politics.
Virtual celebrities are so popular that brands are also jumping in on this craze by hiring them as brand ambassadors or by creating their own cyber stars. Tencent's Xing Tong, for example, modeled for Levi's and sportswear brand Li Ning. Nuan Nuan, among others, was featured in a commercial for hair care brand LUX. Luo Tianyi appeared in campaigns for Huawei, Pizza Hut and KFC.
In January of 2021, McDonald's China announced their own virtual idol "Happy Sister" (开心姐姐) as a brand ambassador. They are not the only one: there are over thirty companies in China now using a virtual brand ambassador. The new McDonald's idol was welcomed by Weibo users, where the news of her launch received 200 million views.
The virtual idol influence also became apparent when Japanese 'Hololive' virtual celebrities Akai Haato and Kiryu Coco recently got caught up in a diplomatic row because they referred to Taiwan as a "country" when discussing their YouTube channel analytics during a livestream, leading to controversy among their Chinese fanbase.
In a statement published on Bilibili by Cover (the Japanese company behind the Hololive talent agency that the virtual celebrities in question were under), the agency apologized for what had happened. Nevertheless, both virtual stars involved in the controversy were banned from Bilibili and eventually the entire Chinese Hololive branch was shut down.
This example shows that although virtual idols are generally regarded as a safe option for brands and companies because, unlike real celebrities, they are not likely to get caught up in scandals, it is still possible for them to spark controversy.
Nevertheless, the future looks bright for virtual stars in China with still an enormous market for Luo Tianyi and others to conquer, with plenty of room for growth. From concerts to fashion shows to live streaming channels, from Weibo to Bilibili and beyond, we are bound to see virtual stars increasingly become a part of everyday life in China.
By Manya Koetse
Follow @whatsonweibo
This text was written for Goethe-Institut China under a CC-BY-NC-ND-4.0-DE license (Creative Commons) as part of a monthly column in collaboration with What's On Weibo.
Spotted a mistake or want to add something? Please let us know in comments below or email us. First-time commenters, please be patient – we will have to manually approve your comment before it appears.
From Red Packet to Virtual Hongbao: Lucky Envelopes in China's Digital Era
Raising virtual cows, shaking with phones – this is the Chinese New Year tradition of giving red envelopes in the digital era.
The custom of giving out red paper envelopes has evolved into a world of virtual lucky money and online games. This is the transformation of a Chinese New Year's tradition, reported by Koen van der Lijn and Xiaojun Zhang.

When objects meet social media, two websites meet as well. This is a collaboration between What's on Weibo and Things That Talk (follow on Insta @thingsthattalk).

Ever wanted to raise a digital cow? This year, you can raise your own lucky cow (福牛) for Chinese New Year on Weibo. Through maintaining and raising their virtual cow (or ox), users can participate in this online game to win red envelopes, a well-known and beloved tradition linked to Chinese New Year.
The hashtag "Lucky Cow's New Year's Travelogue" (#福牛新春旅行记#) is linked to Weibo's celebration of Chinese Spring Festival and the Year of the Ox. Users are expected to be active on Weibo daily to raise their cow/ox, similar to the once so popular Tamagotchi. Whilst leveling up their cow, users get the possibility to earn digital red envelopes.
The online game is another development in the story of the red envelopes, known in China as hongbao (红包). Often given during Chinese New Year, the envelopes can also be given at other joyous occasions like weddings. These red envelopes are given to each other by friends and family members to wish each other a happy new year and are always filled with an amount of money.
The practice of giving money during Chinese New Year goes far back in Chinese history. The earliest form of the red envelope is said to be yasuiqian (压祟钱). In order to keep evil spirits away, called sui (祟), people put money underneath children's pillow since the evil spirits were said to be warded off by coins.1 These coins were woven together using a string.
As time went by and paper money and envelopes became more widespread, string and coins were replaced and the red envelope was created.
Red envelopes are used by Chinese all over the world nowadays. The amount of money inside depends on many factors. Recently, the tradition has left behind its tangible form and entered the digital era.
"Adding the thrill of gambling to the practice of giving away red envelopes"
In 2014, the popular Chinese messaging app WeChat (微信) launched a new function that allowed users to send virtual red envelopes. Users could send an amount of money directly to another user, or an amount of red envelopes could be sent into a groupchat. When the function launched, users worldwide could shake their phones in order to receive free red envelopes. The amount of money that was given to users surpassed 500 million yuan ($77.5 million).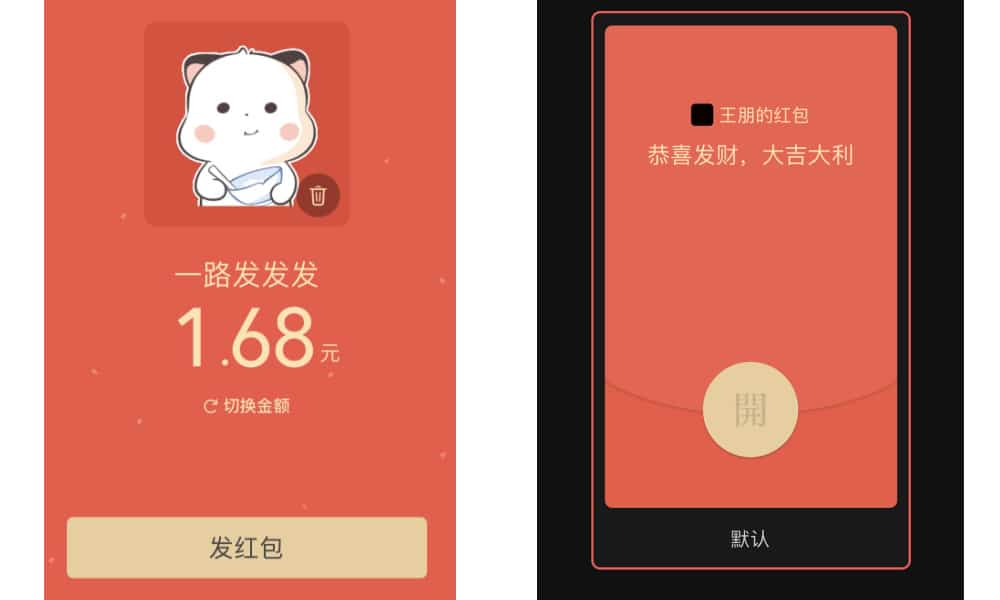 WeChat's inventive idea put digital red envelopes on the map in China. During the peak of the event, 800 million shakes were recorded per minute. There were two types of envelopes introduced in 2014 by Tencent, the company that owns WeChat:
1. A regular red envelope that could be sent directly from one user to another.
2. A 'group' red envelope, with a limited number to be grabbed and a limited sum of money which can be grabbed by all users in a group if they are fast enough. The sum inside this envelope is randomized, adding the thrill of gambling to the practice of giving away red envelopes.
Other companies also wanted a piece of the digital red envelope cake: Weibo and AliPay combined their strengths a year after WeChat introduced its digital hongbao in order to promote their version of the digital red envelope.
A 'war' then broke out between the two companies. AliPay handed out 600 million renminbi ($93 million) worth of red envelopes as a response to WeChat's 120 million envelopes sent out during the televised celebration of Chinese New Year.2
"Digital red envelopes can cross time and place, but cannot replace the method of face-to-face contact"
In the years after, the digital red envelope became more and more popular. Weibo and Alipay also came with their version of sending red envelopes online. The companies organized large-scale actions to make users make use of their form of digital red envelopes.
WeChat, for instance, gives users the option to make the red envelopes very personal through adding stickers and personal messages, making the digital red envelope an even more enjoyable experience.
Does this new development of the traditional red envelope make the tangible envelope obsolete?
When asked by the digital newspaper The Paper (澎湃新闻) about whether the digital red envelope might replace its tangible brother, scholar Tian Zhaoyuan (田兆元) of East China Normal University said that the digital red envelope can cross time and place, but cannot replace the method of face-to-face contact. Though friends and family may send one another digital red envelopes, it does not mean that it replaces the tangible red envelopes.3
The tradition of sending red envelopes is and will be inherently linked to Chinese New Year. Though both the paper and digital forms of the tradition remain incredibly popular, the virtual hongbao will definitely win territory once more this year as travel is restricted due to COVID-19. Especially in these times, the digital red envelope is the best digital way of wishing family and friends a happy new year.
Why are 'lucky envelopes' not just red, but sometimes also green or purple? Read more via Things That Talk here.

By Koen van der Lijn and Xiaojun Zhang
Follow @WhatsOnWeibo
Koen van der Lijn (China Studies, BA) is a ResMa student Asian Studies at Leiden University focused on Chinese history and its international relations. He is a student ambassador at Things That Talk.
Xiaojun Zhang (China Studies, BA) is an MA student Asian Studies at Leiden University focused on contemporary Chinese culture, symbolism and food. For Things That Talk, she currently works on a project about Chinese-Indonesian restaurants in the Netherlands.
This story was made in collaboration with ThingsThatTalk.net – exploring humanities through the life of objects. Things That Talk is an educational digital project where staff and students produce narratives and metadata about objects in Leiden collections and beyond. Check out the story "Hongbao: from paper envelope to digital gift" on Things That Talk here!

Footnotes (other sources hyperlinked within the article)
1 Kin Wai Michael Siu. 2001. "Red Packet: a Traditional Object in the Modern World." Journal of Popular Culture 35 (3), 103.
2 Chen, Liyan. 2015. "Red Envelope War: How Alibaba and Tencent Fight Over Chinese New Year." Forbes, Feb 19 https://www.forbes.com/sites/liyanchen/2015/02/19/red-envelope-war-how-alibaba-and-tencent-fight-over-chinese-new-year/?sh=1b88bccccddd.
3 The Paper, Zuowei yi zhong "xinnian su", weixin hongbao hui qudai zhizhi hongbao ma? 作为一种"新年俗",微信红包会取代纸质红包吗?, https://cul.qq.com/a/20160208/012888.htm.
Spotted a mistake or want to add something? Please let us know in comments below or email us. First-time commenters, please be patient – we will have to manually approve your comment before it appears.
©2021 Whatsonweibo. All rights reserved. Do not reproduce our content without permission – you can contact us at info@whatsonweibo.com.