Top 10 of the Most Evil Power Women in China's History
They might have lived centuries ago, but are still the talk of the day in Chinese books, television shows and online media. They were often beautiful on the outside but cruel on the inside. They were rebels of their time, and would bewitch men with their charms to get what they wanted- some of them changed China's history because of it. A top ten list of the most evil and powerful women in China's history.
China has a long history of notoriously strongheaded or ruthless women. This is a list compiled by What's on Weibo of 10 women in China's history who are often referred to as "evil" in (online) media.
They might have lived centuries ago, but are still the talk of the day in Chinese books, television shows and online media. They were often beautiful on the outside but cruel on the inside. They were rebels of their time, and would bewitch men with their charms to win more power – some of them changed China's history because of it. From ten to one: a top 10 of evil power women in China's history, carefully selected and compiled by What's on Weibo based on different online Chinese charts and books about 'evil' women of China.
(Updated April/2018: Check out our recent video on this topic here).
SECRET ROMANCE & LAVISH SPENDING
10. Lu Xiaoman (陆小曼)
Lu Xiaoman was one of the most famous women in China's roaring twenties. In her own time, she was considered scandalous: she had an extramarital affair, was then divorced, and led a lavish lifestyle.
Lu was born in an upperclass Shanghai family in 1903 and became known as a beautiful, well-educated and talented woman. She spoke fluent English and was a gifted writer and painter. She became married to the erudite Wang Geng. Within the first years of their marriage, Lu fell in love with one of Wang's friends named Xu Zhimo, who was one of China's most famous poets at the time. Zhimo had been married before, but was already divorced in what has been described as China's "first modern divorce" (Lee 2007, 389).
Lu and the poet soon got tangled up in a complicated love-affair, while Lu was still married to Wang. Eventually, she got divorced herself and remarried to Xu in 1926. Xu soon found out that he could not afford Lu's lifestyle. She lavishly spend their money on luxury goods, delicacies and extravagant nights out. She rented an expensive apartment and hired 14 servants. Lu's luxurious lifestyle eventually got Xu in serious financial trouble.
During a fight over their expenses, the two got into a fight and Xu left their home for a trip, during which he died in a plane crash. Because Xu left during an argument, and because he took an old plane since he could not afford a modern one due to Lu's spending, some argue that it was Lu Xiaoman who actually "killed" her husband (Sina 2014; Hong Lee&Stefanowska 2003, 389-391).
Lu Xiaoman, on the right pictured together with Xu Zhimo.
FROM SUPERSTAR TO SUPERTRAITOR
9. Li Xianglan (李香兰)
Li Xianglan was an actress and singer who was loved by the Chinese people for her talent and beauty, but also hated by them for her nationality. She was a Japanese woman who pretended to be Chinese for many years. Yamagachi Yoshiko (her Japanese name) was born in 1920 Manchuria to Japanese parents. As the Sino-Japanese War was on the way, she jumped to superstar status. Being fluent in Mandarin, the Chinese audience did not know she was Japanese.
During these years, she played in seventeen different films, of which some were produced by Japanese studios to create pro-Japanese sentiment in China. When she was later arrested for treason, she had to expose her true nationality in order to avoid punishment.
She initially fled to the US and changed her name to Shirley Yamaguchi, but later settled down in Japan and took on the name Otaka Yoshiko, although she also remained known as Ri Koran (the Japanese pronunciation of her Chinese name).
Throughout her life, Li Xianglan had five different identities. When she passed away in the summer of 2014, many Chinese people still remembered her as a woman who lied about her identity and betrayed China. To know more about Li Xianglan, read 'Caught Between China & Japan: Superstar Li Xianglan'.
Li Xianglan.
INCEST & MURDER
8. Wen Jiang (文姜)
Her charm and beauty was praised in the oldest collection of Chinese poetry, the Classic of Poetry (诗经): Wen Jiang.  She lived during the 6th century BC as princess of the State of Qi, and became the wife of Duke Huan of Lu (present-day Shandong) with whom she had a son.
Wen Jiang was a politically powerful woman with a dark secret, as she was involved in an ongoing incestuous relationship with her own brother, Duke Xiang. When the affair was exposed, Duxe Xiang threw a big feast for his brother-in-law and got him drunk in the hopes of calming matters down.
The opposite happened, as things got out of hand and Duke Huang was killed on the same night – allegedly by the son of Xiang at his order. Although Wen Jiang initially was supposed to bring her dead husband's body back to Lu, she ended up staying at the border of Qi and Lu, where her son build her a residence. She stayed there for the rest of her life (Cook 2007, 81).
Wen Jiang in contemporary imagery.
ADULTERY & INFANTICIDE
7. Zhao Feiyan (趙飛燕)
Zhao Feiyan (c. 32-1 BC) was a beautiful woman of humble origin who was called 'flying swallow' (feiyan) because of her ability to dance elegantly like a bird. The ruling emperor of the Han Dynasty, Cheng, became enticed with her. He turned Feiyan one of his mistresses together with her sister Hede.
Feiyan soon became powerful. Emperor Cheng became so attached to her that he got rid of his empress in favor of Feiyan, who now became empress in spite of her low societal background. Although she had taken the place of the first wife, she had one problem: she could not bear a son. She went to extreme measures to try to get pregnant. She started sleeping around with palace slaves in the hopes of getting pregnant.
When Cheng's other concubines got pregnant, Feiyan forced them into abortions and killed any living children. As a result, the Emperor never had a heir. When Emperor Cheng passed away, Feiyan was arrested and sent to his tomb. This is where she commited suicide (Zhao 2000, 89).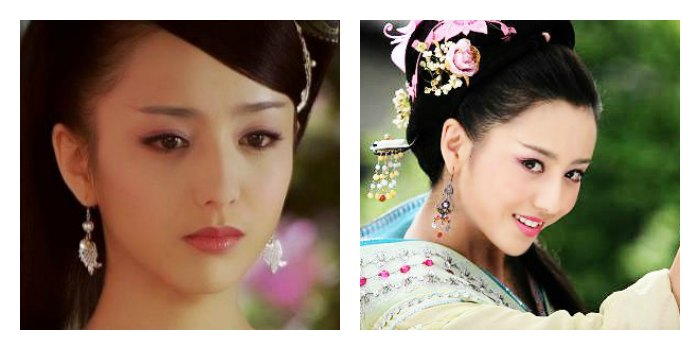 The role of Zhao Feiyan played by actress Tong Liya in the 2008 Chinese film The Queens (母仪天下).
THE REAL MADAME BUTTERFLY
6. Shi Peipu (时佩璞): 'M. Butterfly'
Although Shi Peipu was not biologically a woman, 'she' needs to be on this list because of her incredibly crafty ways and the fact she has cross-dressed as a woman for over two decades.
Shi Peipu was a spy working for the Chinese secret service, and was involved in what has been called one of the "strangest cases in international espionage" (Wadler 2009). For twenty years Shi pretended to be a woman during a love relationship with French diplomat Bernard Bouriscot in order to gather intelligence information from him.
Shi Peipu originally was an opera singer and actor from Kunming, who moved to Beijing in the 1960s. The 26-year-old Shi met Bouriscot there at a Christmas party at the French embassy in 1964, where Shi came dressed as a man. Shi told Bouriscot that he was actually a female opera singer who had been forced by his father to present himself as a man because he desired a son so much. Bouriscot believed it, and their affair took off; a romance that also continued when Bouriscot was stationed abroad.
Shi got Bouriscot entangled in Chinese espionage practices and went to extreme measures to keep the Frenchman close, as 'she' even convinced Boursicot that she had become pregnant with his child. Shi adopted a boy and presented him as their alleged child. In 1982, Shi and Bouriscot moved to Paris where they were both arrested a year later. Boursicot attempted suicide when he discovered that Shi was actually a man. He was convicted of espionage and spent six years in prison.
Shi passed away in 2009. The Broadway play 'M. Butterfly' by David Hwang was based on this story. It was also turned into a film. About the affair, Boursicot later said: "When I believed it, it was a beautiful story" (KPBS 1993; Leung 2003, 119). Shi's adopted child, Shi Dudu, lives in Paris and has a family with three sons.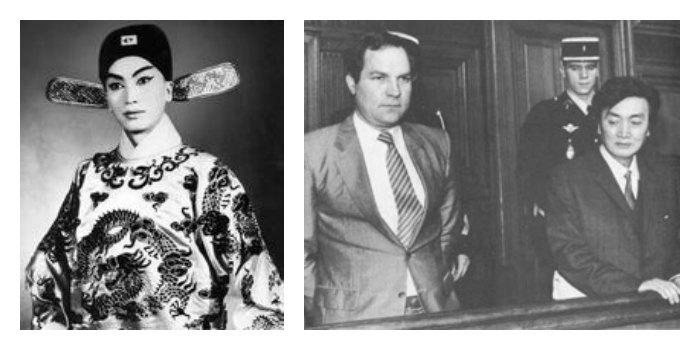 Shi Peipu the opera singer on the left, on the right: Bouriscot and Shi Peipu at court.
ANYTHING FOR POWER
5. Wu Zetian (武则天): Empress Wu 
Wu Zetian (625-705) was an empress during the Tang Dynasty, and become famous for being the first and only female in Chinese history to rule the country as an emperor. She reigned China from 690, when she was 65 years old. Her status as emperor was not the only reason she became a famous historical figure: she was known for being extremely ruthless, going to utmost extremes in order to maintain power.
Wu Zetian was born into a rich family and was well-educated. She was only 13 when she was introduced to Emperor Taizhong. She became his concubine, although she also took a liking to his son Li Zhi. When the Emperor died, the 27-year old Wu then, unconventionally, became a concubine to Li Zhi. She had a baby daughter, but it was soon strangled to death. Wu accused the first wife of Li Zhi of murdering her baby, although it is commonly believed that it was Wu herself who killed it to frame Li Zhi's first wife. She succeeded; the empress was deposed, and Wu rose in in rank. Her power grew even more when she had a son, who became the new emperor.
When the young man died of a stroke, Wu took over his rule. Some historians believe Wu in fact killed her own son to ascend the throne. She was declared emperor in 690. Wu was known for killing or locking up anybody that stood in her way. She had her own army of secret police to spy on her enemies and eliminate them. She eventually abdicated to let her third son rule. Not long after, she passed away at the age of 80 (Custer; WIWH 1996). The popular 2013 Chinese costume drama Women of the Tang Dynasty is based on the era of Wu Zetian the generations that followed.
Wu Zetian played by Hui Yinghong in the TV series Women of the Tang Dynasty (唐宫燕).
KILLING WITH CAKE
4. Empress Wei (韦皇后)
Empress Wei lived around the same as Wu Zetian. You might say Wu Zetian was a role model to Wei, as she tried to emulate her evil ways in order to gain power and influence. She was the wife of Emperor Zhongzong, Wu Zetian's son, who was sent into exile when his brother was put on the throne. Wei joined her husband in exile. After 705, the emperor reascended the throne. At this time, Wei and the emperor had suffered many hardships while away from
After 705, the emperor reascended the throne. At this time, Wei and the emperor had suffered many hardships while away from court. Now that Wu Zetian had died, the spiteful Wei was determined to get a hold onto power. She began to interfere in state affairs. In order to get what she wanted, she manipulated and mobilized the clique of spies and supporters Wu Zetian had gathered while in power. In this way, Wei got to control the entire court. Her husband had become nothing but a puppet. She soon set out to remove and kill all of her enemies; she framed them with ingenious plots, got them exiled or executed. When her husband saw through her plans, she murdered him with poisonous steamed cakes – his favorite food.
In order to get what she wanted, she manipulated and mobilized the clique of spies and supporters Wu Zetian had gathered while in power. In this way, Wei got to control the entire court. Her husband had become nothing but a puppet. She soon set out to remove and kill all of her enemies; she framed them with ingenious plots, got them exiled or executed. When her husband saw through her plans, she murdered him with poisonous steamed cakes – his favorite food. Eventually her plans failed as her former sister-in-law jumped to power. Wei was beheaded in 710 (Peterson 2000, 202-206).
Empress Wei played by He Saifei in the 2013 television series Women of the Tang Dynasty (唐宫燕).
RUTHLESS & LAVISH
3. Empress Dowager Cixi (慈禧太后)
Empress Dowager Cixi (1835-1908) is one of China's most famous empresses, known for her ruthlessness and resilience. She was born into a distinguished family of Manchu lineage and arrived at the Forbidden City as a concubine to Emperor Xianfeng in 1851.
She soon became his favorite, especially after she had given birth to a son. Xianfeng often discussed political matters with Cixi. She became well informed on state affairs and gradually grew more powerful. When Xianfeng died, Cixi did everything she could to gain political power. She ordered the suicide of the emperor's regents and had her own son Tongzhi crowned as emperor.
She governed the state during his reign and during that of her nephew Guangxu. When he was put on the throne, she ordered him to reclusion in a palace within the Forbidden City, isolating him from the world and leaving him to see nobody but his wife and servants, who were then either put to death or banished. She effectively ruled the Chinese government for 47 years. Cixi was known for squandering money on luxurious banquets and expensive jewelry. At her banquets, she would request to be served 150 different dishes. She drank from a jade cup and ate with golden chopsticks. She was known for putting her own interests ahead of the nation until the end of her rule. At the end of her life, she still held grudges against her nephew Guangxu. She killed him through arsenic poisoning. She died one day later (Hilton 2013; SACU 2001; Spence 1990, 217-218).
The empress in pictures. Right photograph is part of a photo series of the Empress Dowager, 1903-1904. To learn more about these pictures, see this info page about an exhibition themed around them.
MURDER, MANIPULATION & TORTURE
2. Empress Lü Zhi (吕后)
Empress Lü (241–180 BC) was the first woman to become Empress of China. She was the wife of Emperor Liu Bang (Gaozu), founder of the Han Dynasty. Lü was very intelligent and her role was crucial in centralizing her husband's rule. She became infamous for her cruelty and persistence in gaining ultimate power.
Empress Lü had several aristocratic and influential families killed so that the Emperor (and she herself) would maintain authority. After he died, she turned against his concubines. One of them was Qizi, who was very much loved by the Emperor. Qizi had born the Emperor a son, Ru Yi, who was the new heir of the household; something the Empress was displeased with. She had the young boy poisoned to death, and later turned against his mother. She mutilated Qizi by chopping off her hands and feet, scooping out her eyes, making her deaf and dumb with toxins, and abandoning her in a pigsty.
Up to her dying day, Empress Lü was known to make others suffer so she could have all the power to herself (Yao et al 2010, 64; Peterson 2000, 45-51).
The role of Empress Lü played by Wang Ji in 2011 costume drama The Han Triump (大风歌).
A VERY EVIL, VERY EVIL WOMAN
1. Jiang Qing (江青) or Madame Mao
Jiang Qing (1914-1991) is often pinpointed as one of the most evil women from China's history because of her role during the Cultural Revolution. Deng Xiaoping once called her a "very evil, very evil woman" (很坏很坏的女人). Jiang played an important role during the Mao years as she was married to Mao Zedong and influenced his policies, especially those on art and culture.
She met Mao when she went to Yan'an in 1937. She was an actress in the left-wing theatre, and had been married and divorced twice before. She soon started to live together with Mao. Although Jiang initially kept her distance in political matters, she gradually became more influential and involved during the 1950s. She strengthened Mao's position (and her own) by making sure that all influential people in the government and work units were loyal to Mao and herself. She removed those who allegedly were not. She soon gathered a group of supporters around her, and focused on the destruction of her enemies.
In 1968, she had the children of her enemy Zhou Enlai tortured and killed. As Mao's health declined, she grew in influence. Together with Yao Wenyuan, Wang Hongwen and Zhang Chunqiao she formed the Gang of Four. After Mao's death, the Gang was soon overthrown and accused of "persecuting to death" an estimated 34,800 people during the Cultural Revolution and having "framed and persecuted" 729,511 others during the years they were in power. Jiang maintained that Mao had supported her and that she had only obeyed his will (Spence 1990, 680-681; Kristof 1991). Although Jiang was initially condemned to death, she was later sentenced to life in prison. She committed suicide at the age of 77 in 1991 (Lee 2007, 259-263).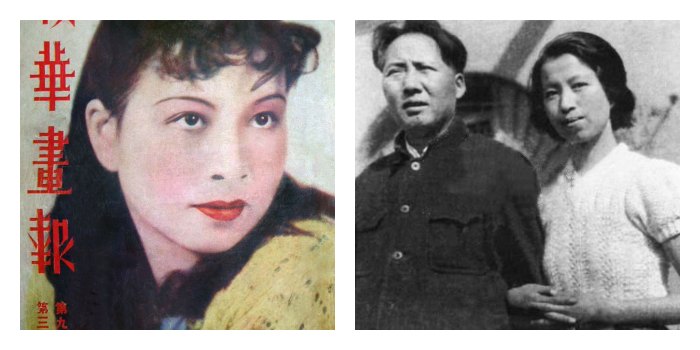 Jiang qing in her young years on the cover of a movie magazine and pictured with Mao Zedong (right).
References
Cook, Constance. 2007. "Wen Jiang, Wife of Duke Huan of Lu," In Lily Xiao Hong Lee and A.D. Stefanowska (eds), Biographical Dictionary of Chinese Women, Antiquity Through Sui, 1600 B.C.E. – 618 C.E., 81. New York: ME Sharpe.
Custer, Charles. "Wu Zetian, China's Only Female Emperor." Chinese Culture  http://chineseculture.about.com/od/historyofchina/fl/Wu-Zetian.htm (Accessed Dec 8, 2014).
Hilton, Isabel. 2013. "Empress Dowager Cixi: The Concubine Who Launched Modern China by Jung Chang – review." The Guardian, 25 Oct http://www.theguardian.com/books/2013/oct/25/empress-dowager-cixi-jung-chang-review (Accessed November 19, 2014).
KPBS. 1993. "Theatre Preview M. Butterfly at North Coast Reportory Theatre." KPBS On Air Magazine, August www.patteproductions.com/Previews/Archive/prev93/oa930800.htm (Accessed December 5, 2014).
Kristof, Nikolas. 1991. "Suicide of Jiang Qing, Mao's Widow, Is Reported." New York Times, 5 June http://www.nytimes.com/1991/06/05/obituaries/suicide-of-jiang-qing-mao-s-widow-is-reported.html (Accessed December 5, 2014).
Lee, Lily Xiao Hong and A.D. Stefanowska (eds). 2003. Biographic Dictionary of Chinese Women. The Twentieth Century: 1912-2000. New York: M.E. Sharpe.
Lee, Lily Xiao Hong. 2007. "Lu Xiaoman." In Lily Xiao Hong Lee and A.D. Stefanowska (eds), Biographical Dictionary of Chinese Women, Antiquity Through Sui, 1600 B.C.E. – 618 C.E.,389-392. New York: ME Sharpe.
–. 2003. "Jiang Qing." In Lily Xiao Hong Lee and A.D. Stefanowska (eds). 2003. Biographic Dictionary of Chinese Women. The Twentieth Century: 1912-2000, 259-263. New York: M.E. Sharpe.
Leung Li, Siu. 2003. Cross-Dressing in Chinese Opera. Hong Kong: Hong Kong University Press.
Peterson, Barbara Bennett (ed). 2000. Notable Women of China: Shang Dynasty to the Early Twentieth Century. New York: M.E. Sharpe.
SACU. 2001. "The Life of Empress Cixi." Society for Anglo-Chinese Understanding http://www.sacu.org/cixi.html (Accessed December 5, 2014).
Sina 2014. "花钱太多:徐志摩养不活陆小曼." Sina News, 3 July http://history.sina.com.cn/bk/mgs/2014-07-03/163294573.shtml (Accessed December 5, 2014).
Spence, Jonathan. 1990. The Search for Modern China. Norton&Company: New York.
Wadler, Joyce. 2009. "Shi Pei Pu, Singer, Spy and 'M. Butterfly,' Dies at 70." New York Times, 9 June http://www.nytimes.com/2009/07/02/world/asia/02shi.html (Accessed Dec 9, 2014).
WIWH (Women in World History). 1996. "Empress Wu Zetian." Women in World History www.womeninworldhistory.com/heroine6.html (Accessed December 4, 2014).
Yao Dan et al. 2010. Chinese Literature. Cambridge: Cambridge University Press.
Zhao Xiaoming. 2000. "Zhao Feiyan." In Barbara Bennett Peterson (ed), Notable Women of China: Shang Dynasty to the Early Twentieth Century, 87-89. New York: M.E. Sharpe.
Follow What's on Weibo on Twitter. 
Appreciate this article and want to donate a cup of green tea? Yay! You can do so here.
©2014 Whatsonweibo. All rights reserved. Do not reproduce without permission – you can contact us at info@whatsonweibo.com.
Over a Third of China's Babies Are Delivered via C-Section – The National Health Commission Wants to Change That
Fear of pain is a major reason for nonmedical cesarian deliveries on maternal request.
China's National Health Commission wants to lower the nation's high C-section rates. On Chinese social media, many women argue it should be up to the mother to decide how she wants to give birth.
In 2018 the percentage of deliveries by cesarean was 36.7% in mainland China, according to the latest Report on Women's & Children's Health (中国妇幼健康事业发展报告) that was launched by the National Health Commission on May 27.
This means that together with Hong Kong, Taiwan, Brazil, Egypt, and Turkey, the People's Republic of China (PRC) now has the highest C-section rates in the world.
A World Health Organization report from 2010 estimated that 46% of Chinese babies were delivered via C-section. In 2017, another study found that this percentage was incorrect, although some urban and wealthier regions in China, such as Shanghai, did see C-section (CS) rates as a high as 68% (Black & Bhattacharya 2018, 1; McNeil 2017).
China's CS rates have recently become a hot topic in Chinese newspapers and on social media. On May 27, the National Health Commission of the People's Republic of China held a Beijing news conference in which Qin Geng (秦耕), the director, announced that more actions will be taken to encourage natural childbirth among Chinese women.
These actions will, among others, include stricter regulation of cesarian section operations and the provision of more support and pain relief for laboring women, as well as a higher hospital income for natural births. The National Health Comission hopes to significantly reduce the number of unneccesssary C-sections without medical indication in this way (Beijing News 2019; Caijing 2019).
Since 1985, the international healthcare community has considered 10-15% to be "the ideal rate" for C-sections, of which the highest percentage are those CS deliveries with medical indications that can actually save the lives of mothers and babies.
Although the worldwide rates for CS deliveries have increased throughout the years, there is no evidence for the benefits of nonmedically indicated C-sections for women or children, according to the World Health Organization.
This is not the first time Chinese authorities try to combat the country's high CS rates. After reports by the World Health Organization from 2010 and 2015 pointing out the potential hazards of unnecessary C-sections, there have been various state efforts to reduce the number of nonmedical cesarian surgeries.
Besides the introduction of free prenatal education classes, these efforts included monitoring public hospital CS rates and removing bonuses or cutting portions of a hospital's income once their CS rates reached a certain threshold (e.g. 40%) (Wang 2017, 3). These government initiatives seem to have had effect: the country's C-section growth rates have slowed down, but were not decreasing yet.
Since the Chinese government announced an end to its one-child policy in 2015, lowering cesarean sections rates has become a more urgent matter, as Chinese couples are now allowed to have a second child.
Although various studies from mainland China and beyond challenge the idea that nonmedical C-sections are less 'safe' than vaginal births for single deliveries, this risk changes when a woman who previously had a CS section plans another pregnancy: multiple cesarean sections are associated with additional risks including CS scar rupture and abnormal placental invasion (Biler et al 2017, 1074; Black & Bhattacharya 2018, 2; Liu et al 2015, 817).
Why So Many C-sections in China?
But why does China have such a high cesarian delivery rate at all? Since the early 1990s, mainland China saw a more dramatic rise in CS rates than, for example, the USA; from less than 10% (with only 3.4% in 1988), China went to one of the highest in the world (Hellerstein 2011; Wolf 2018, 13).
The answer to why this is, is not so straightforward and relates to socio-economic changes as well as cultural factors that come into play.
One reason is that there is a general belief in the 'safety' of cesarian births that influence women's choices for a (nonmedical and planned) C-section (Black & Bhattacharya 2017, 2).
An insightful study into this matter is that of researcher Eileen Wang (2017), who found that anxiety about giving birth and fear of pain is also a major reason for nonmedical cesarian deliveries on maternal request, especially considering that only a minority of Chinese women are given any form of pain relief during labor. Besides traditional concepts, this is also because China faces a shortage of anesthetists and because obstetricians are not always well-informed to prescribe other forms of pain medication (2017, 5).
As noted by Wang, epidurals are denied to laboring women not just because anesthesiologists are too busy, but also because of various other factors: different from a scheduled C-section on their agenda, they are not always available during nighttimes and in weekends to administer anesthesia to women in labor, do not have the time to monitor a patient for hours during labor (whereas a cesarean could be done in an hour), or were not even trained to administer epidurals (2017, 5).
According to Wang, the concerns about labor pain result in more requests for C-sections, both before and during labor. With relatively low awareness and availability of labor pain relief methods many Chinese women simply opt for a C-section as a way to control their pain.
But there are also other factors that contribute to the relatively high rate of women requesting C-sections for nonmedical reasons. One of them is the importance placed in the astrological calendar: having a baby on that one 'lucky day' or within that 'lucky year' is considered enough reason to plan a cesarian birth for many Chinese families.
In early 2015, ahead of the Chinese New Year, many women rushed to the hospital to make sure their baby was born in the Year of the Horse (2014) as the Year of the Goat (2015) was coming up. There is an old Chinese saying that nine out of ten people born in the Year of the Goat are incomplete and will suffer from great misfortune throughout their life ("十羊九不全").
Another factor that leads to more cesareans on maternal request relates to the existing concerns among women that vaginal delivery will affect their figure or sex life (Wang 2017, 2).
Responses on Chinese Social Media
Since the Beijing news conference of May 27, the hashtag "Reducing Unnecessary Cesarean Section Surgery" (#减少非必需剖宫产手术#) has taken off on Chinese social media.
On Weibo, the hashtag page received 340 million views at time of writing. One thread about this topic even received over 28400 comments.
"What do you call 'unnecessary cesarian'?" one of the most popular comments said: "Isn't it that so many women in labor choose to have a C-section because natural childbirth is too painful?"
Other commenters also called for a normalization of pain relief in labor, saying that the high percentage of C-sections lies in the fact that Chinese women lack access to "wútòng fēnmiǎn" (无痛分娩) or "painless birth," meaning vaginal delivery with pain relief.
Some Weibo users also stress that women should have the freedom of choice on how they wish to give birth, saying: "C-section or natural should be my own choice" and "If you leave me no choice I might as well not give birth at all."
Multiple commenters write: "The lower the C-section rate, the higher the suicides," referring to an incident that occurred in Shaanxi in 2017 when a pregnant woman committed suicide by jumping from the fifth floor of the hospital after she was allegedly denied a CS delivery.
Other Chinese netizens also complain about the fact that it seems to be men who are promoting the new policies to combat the high C-section rates, writing: "Isn't there a way to have them suffer the pain of labor instead?"
In her study, scholar Eileen Wang also argues that the lack of pain relief is one of the major issues that should be addressed by policymakers who are hoping to reduce the number of C-sections in China. Further improving the childbirth experience by, for example, integrating a midwifery model, is also essential in making natural childbirth more attractive for Chinese women, Wang argues.
For now, many hospitals in China are still offering C-section "packages": some prices start at RMB 5800 ($840) for a C-section, other hospitals have packages that start from RMB 88,000 ($12,741) including a three-day hospital stay in a private room.
"It's a pregnant's woman body, so she should decide how she wants to deliver her baby," one commenter on Weibo writes: "It should be a woman's right to decide."
By Manya Koetse
Follow @whatsonweibo
References
Biler, A., Ekin, A., Ozcan, A., Inan, A. H., Vural, T., & Toz, E. 2017. "Is It Safe to Have Multiple Repeat Cesarean Sections? A High Volume Tertiary Care Center Experience." Pakistan Journal of Medical Sciences 33(5): 1074–1079.
Black, Mairead & Sohinee Bhattacharya. 2018. "Cesarean Section in China, Taiwan, and Hong Kong— A Safe Choice for Women and Clinicians?" PLOS Medicine 15(10): 1-3.
Caijing. 2019. "卫健委:全国剖宫产率为36.7% 积极推广分娩镇痛." Caijing , May 27 http://economy.caijing.com.cn/20190527/4591594.shtml [5.31.19].
Hellerstein, Susan Celia. 2011. "Cesarean Delivery in China Analysis of Cesarean Deliveries Without Indication." The American College of Obstetricians and Gynecologists: 20s.
McNeil, Donald. 2017. "Study Finds Lower, but Still High, Rate of C-Sections in China." New York Times, Jan 9 https://www.nytimes.com/2017/01/09/health/c-section-births-china.html [6.2.19].
Wang, Eileen. 2017. "Requests for Cesarean Deliveries: The Politics of Labor Pain and Pain Relief in Shanghai, China." Social Science and Medicine (173): 1–8.
WHO. 2015. "WHO statement on caesarean section rates." World Health Organization, April https://www.who.int/reproductivehealth/publications/maternal_perinatal_health/cs-statement/en/ [6.2.19].
Wolf, Jacqueline H. 2018. Cesarean Section – An American History of Risk, Technology, and Consequence. Baltimore, Maryland: Johns Hopkins University Press.
Featured image by Sohu News.
Spotted a mistake or want to add something? Please let us know in comments below or email us. Please note that your comment below will need to be manually approved if you're a first-time poster here.
©2019 Whatsonweibo. All rights reserved. Do not reproduce our content without permission – you can contact us at info@whatsonweibo.com
What Are Weibo's "Super Topics"?
Explaining Weibo's "Super Topics"
What are Weibo's "Super Topics" (超级话题) and what makes them different from normal hashtags?
Over the past year, Weibo's so-called "Super Topics" (超级话题) have become more popular on the social media platform as online spaces for people to connect and share information.
Weibo's "super topic" function has been around since 2016. The function allows Weibo users to create and join interest-based content community pages that are online groups separated from the main Weibo space. One could perhaps compare these Weibo Super Groups to 'mega-threads' or 'subreddits' on Reddit.
These are the most important things to know about Weibo's Super Topics:
#1 A Super Topic is Not the Same as a Hashtag
Similar to Twitter, hashtags make it possible for Weibo users to tag a topic they are addressing in their post so that their content pops up whenever other people search for that hashtag.
Different from Twitter, Weibo hashtags also have their own page where the hashtag is displayed on top, displaying how many people have viewed the hashtag, how many comments the hashtag is tagged in, and allowing users to share the hashtag page with others.
A Super Topic goes beyond the hashtag. It basically is a community account where all sort of information is shared and organized. People can 'follow' (关注) a Super Topic and can also 'sign in' (签到).
On the main page of every Super Topic page, the main subject or purpose of the super topic is briefly explained, and the number of views, followers, and posts are displayed.
A super topic-page can be created by any Weibo user and can have up to three major hosts, and ten sub-hosts. The main host(s) can decide which content will be featured as essential, they can place sticky notes, and post links to suggested topics.
#2 A Super Topic Is a Way to Organize Content
Super Topic pages allow hosts to organize relevant content in the way they want. Besides the comment area, the page consists of multiple tabs.
A tab right underneath the main featured information on the page, for example, shows the "sticky posts" (置顶帖) that the host(s) of the page have placed there, linking to relevant information or trending hashtag pages. Below the sticky notes, all the posts posted in the Super Topic community are displayed.
One of the most important tabs within the Super Topic page is called "essential content" (精花), which only shows the content that is manually selected by the host(s). This is often where opinion pieces, articles, official news, or photos, etc. are collected and separated from all the other posts.
Another tab is the "Hall of Fame" (名人堂), which mainly functions as a reference page. It features links to the personal Weibo pages of the super topic page host(s), links to the Weibo pages of top contributors, and shows a list of the biggest fans of the Super Topic. Who the biggest fan of the page is, is decided by the number of consecutive days a person has "checked-in" on the page.
#3 Super Topics Are a Place for Fans to Gather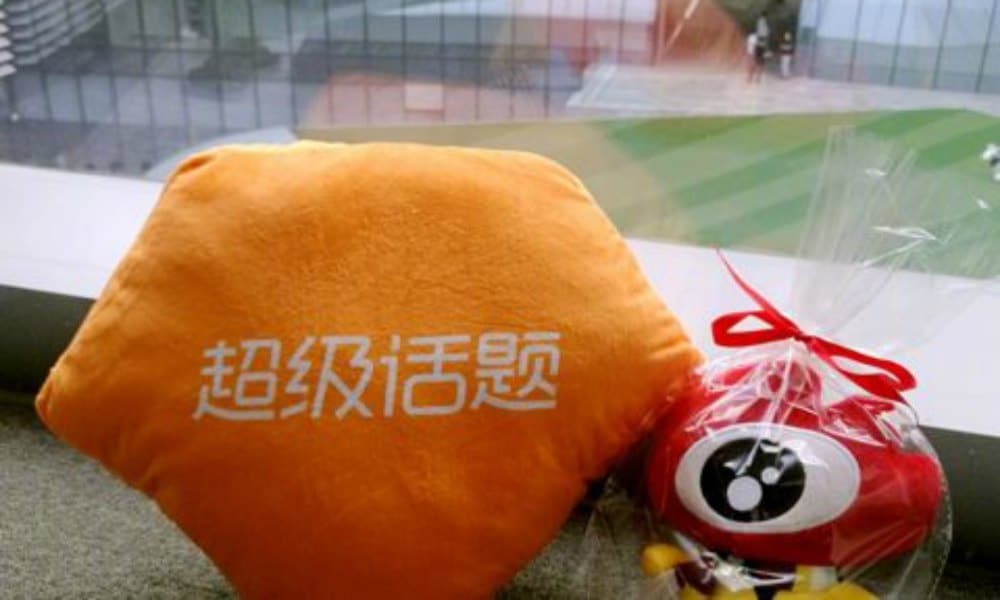 Although a Super Topic could basically be about anything, from cities to products or hobbies, Super Topics are often created for Chinese celebrities, video games, football clubs, or TV dramas.
Through Super Topic pages, a sense of community can be created. People can be ranked for being the most contributive or for checking in daily, and comment on each other's posts, making it a home base for many fan clubs across China.
The host(s) can also help somebody's page (e.g. a celebrity account) grow by proposing them to others within the group.
Super Groups are ranked on Weibo based on their popularity. This also gives fans more reason to stay active in the group, making their Super Topic top ranking within their specific category (TV drama, food, photography, sports, games, etc).
What makes the Super Topic group more 'private' than the common Weibo area, is that people posting within the Super Topic can decide whether or not they also want their comment shared on their own Weibo page or not. If they choose not to, their comments or posts will only be visible within the Super Topic community.
By Manya Koetse & Gabi Verberg, with contributions from Boyu Xiao
Spotted a mistake or want to add something? Please let us know in comments below or email us.
©2019 Whatsonweibo. All rights reserved. Do not reproduce our content without permission – you can contact us at info@whatsonweibo.com