Overview of the Dolce&Gabbana China Marketing Disaster Through Weibo Hashtags
The D&G China marketing crisis in hashtags.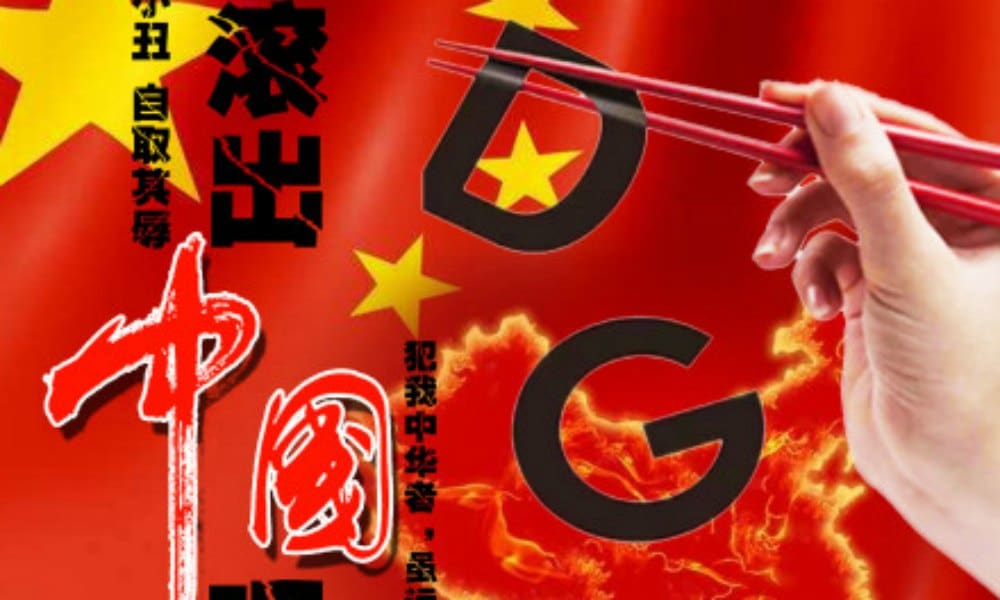 First published
The controversies surrounding Italian fashion brand D&G in China have been dominating Weibo's top trending lists this week. Because it's a somewhat messy affair, we'll explain the story hashtag by hashtag.
November of 2018 will go down in Dolce & Gabbana history for the China marketing nightmare that has been unfolding over the recent days.
The Italian fashion house, that has been founded in 1985 by designers Domenico Dolce and Stefano Gabbana, is now facing consumer outrage and backlash on Chinese social media. Chinese e-commerce sites have removed Dolce & Gabbana products and Chinese netizens are posting photos of empty D&G stores.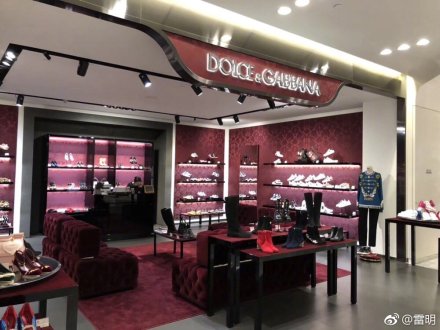 An overview of what has happened over the past week through Weibo hashtags:

SUNDAY, NOVEMBER 18
"DG LOVES CHINA" #DG爱中国#
15,7 MILLION VIEWS – On Sunday, November 18, Dolce & Gabbana posted three videos to social media in a series titled "Eating With Chopsticks" in light of its "DG Loves China" campaign, promoting its upcoming big fashion show in Shanghai that would take place on Wednesday, November 21st.
The brand had been doing quite well in China in the month before. The Digital Crew website wrote in October that D&G had "hit the nail on the right spot" with their recent move to cast Chinese celebrity Dilraba Dilmurat and Chinese stylist Han Huohuo at their Milan fashion show catwalk, receiving praise from Chinese netizens.
Its new video campaign, however, was not received with praise. The videos feature a Chinese-looking model dressed in D&G clothes using chopsticks to eat Italian dishes such as pizza, cannoli, and spaghetti. Unsuccessful at clumsily trying to eat these dishes, a male Chinese voice-over in the video then suggests things such as that the cannoli might be "too big" for the lady, and that she could try by digging in and eating smaller pieces with her chopsticks.
(Watch all clips here on Youtube and judge for yourself.)
The clips were not much appreciated for various reasons. Some Chinese netizens thought the campaign was making fun of Chinese chopsticks, others thought the comment of the Italian bread being "too big" for the Chinese model had a sexist undertone.
"A disgusting campaign," some called it.
Meanwhile, English-language media wrote that Dolce & Gabbana's latest campaign was called "racism" by Chinese. Although the ad was indeed called racist by some Chinese on Weibo, the majority of commenters were mainly upset about the portrayal of chopsticks in the series. The hashtag "D&G Ad" (#DG广告#) received 170 million views.

WEDNESDAY, NOVEMBER 23
"D&G SUSPECTED OF INSULTING CHINA" #DG涉嫌辱华#
410 MILLION VIEWS – The social media storm snowballed out of control after screenshots of comments attributed to fashion designer Stefano Gabbana went viral on Wednesday, also being reposted by major Chinese state media accounts such as Global Times.
Various Instagram screenshots showed how, from the account of Stefano Gabbana, statements were made about China being a "shit country" and other derogatory remarks.
The screenshots were posted by Instagram user Michaela Phuong Thanh Tranova (@michaelatranova), a fashion business student, although it is still unclear why this Instagram user would have a private Instagram conversation with Stefano Gabbana and whether or not they are acquainted.
The statements went viral on Chinese social media, where they led to waves of criticism and anger, with people defending China and calling for a boycott of D&G.
Amid the allegations, the designer on Wednesday said that his Instagram account had been hacked and posted an image with the words "NOT ME" written across one of Tranova's screenshots. The company similarly claimed to have been hacked in a statement posted on its official Instagram page. "We have nothing but respect for China and the people of China," the statement read.

WEDNESDAY, NOVEMBER 21
"DG BIG SHOW CANCELED" #DG大秀取消#
820 MILLION VIEWS – Later on Wednesday, the D&G issue hit the topic trending lists on Weibo, when it was announced that the big Shanghai fashion show was called off.
According to Jing Daily, it was China's Cultural and Tourism Department that ordered Dolce & Gabbana to cancel the event, just a few hours before it was scheduled to take place and amid reports that Chinese celebrities were canceling their attendance at the show for the fact that the brand was "insulting to China" (辱华).
The official D&G account did not mention the reason for the cancelation, nor who ordered it, but just wrote on Weibo: "The fashion show that was planned on November 21st at 20.00 has been rescheduled due to circumstances, we deeply regret any inconvenience caused."
By now, the online anger about D&G insulting China through its ad and Gabbana's statements had grown so big, that most people simply wished for the Italian fashion house to "get lost."

FRIDAY, NOVEMBER 23
"DG USES CHINESE TO APOLOGIZE" #DG用中文道歉#
360 MILLION VIEWS – On Friday afternoon, China time, Dolce and Gabbana released an apology video on its official Weibo account. The video shows Domenico Dolce and Stefano Gabbana sitting at a table with grave expressions on their face (see embedded Tweet below).
The founder of @dolcegabbana said sorry in Chinese to all Chinese people around the world, saying that they will respect Chinese culture more. The apology video was posted on its official Weibo account in China. pic.twitter.com/ADflYhMIhC

— Global Times (@globaltimesnews) 23 november 2018
The two speak in Italian as they say that they "feel very grieved" over what their "statements and actions" have brought about "for Chinese people and their country" over the past few days, and that they hope they can be forgiven for their "misunderstanding of [Chinese] culture."
They end the video by apologizing in Chinese, saying "duibuqi".
Before midnight, the video had received more than 166,000 comments and more than half a million shares. Over 100,000 people 'liked' the post.
Among the most popular comments, there were those inquiring if Gabbana's Instagram had been hacked or not, since the video does not mention it. "Were you hacked or not, because if you weren't, then I won't accept your apology," one of the most popular comments said.

FRIDAY, NOVEMBER 23
"Requesting D&G Money Back" #DG柜姐回应退预存金#
160 MILLION VIEWS – Meanwhile, a screenshot of a WeChat conversation between a customer seeking a refund and a representative from Dolce & Gabbana Hangzhou also has gone viral on Chinese social media, ending up in the top ten charts of the day.
The screenshots show that the woman demands back a deposit she paid D&G of 2400 yuan ($346), saying she no longer wants to wear the brand for fear people would "throw sh*t at her."
D&G Hangzhou then responded to the issue, saying that they would not refund money because of this "temporary crisis."
"A temporary storm can also turn into a permanent one," some commenters said.
Whether or not this "temporary" storm will indeed turn into a serious long-term China marketing crisis for D&G is yet to be seen. In the past, Daimler China also found itself at the center of a social media storm in China after using a Dalai Lama quote in its advertisement in March of this year (listen to this BBC news fragment here), which seemingly had little consequences for the brand, as it is still expanding in China.
The Lotte group also faced serious backlash in China in light of the THAAD crisis. The Lotte boycott of 2017 in the end turned out to be critical for the brand's presence in China, with the group losing $46 million every quarter due to the China situation.
By Manya Koetse, with contributions from Miranda Barnes
Follow @whatsonweibo
Spotted a mistake or want to add something? Please let us know in comments below or email us.
©2018 Whatsonweibo. All rights reserved. Do not reproduce our content without permission – you can contact us at info@whatsonweibo.com
NIKE vs ERKE: Two Sportswear Brands Trending on Weibo for Totally Different Reasons
While domestic brand Erke is all the hype, Nike is growing increasingly unpopular.
Domestic sportswear company Erke has recently become a top-selling brand in China. The American sports brand Nike, on the other hand, has seemingly lost its reputation in the Chinese market. This week's trending Weibo topics relating to the companies are telling of the ongoing battle between domestic and international sportswear brands in China.
American sportswear brand Nike and Chinese domestic sportswear brand Erke (鸿星尔克) both popped up in the Weibo trending lists this week, but for two totally different reasons.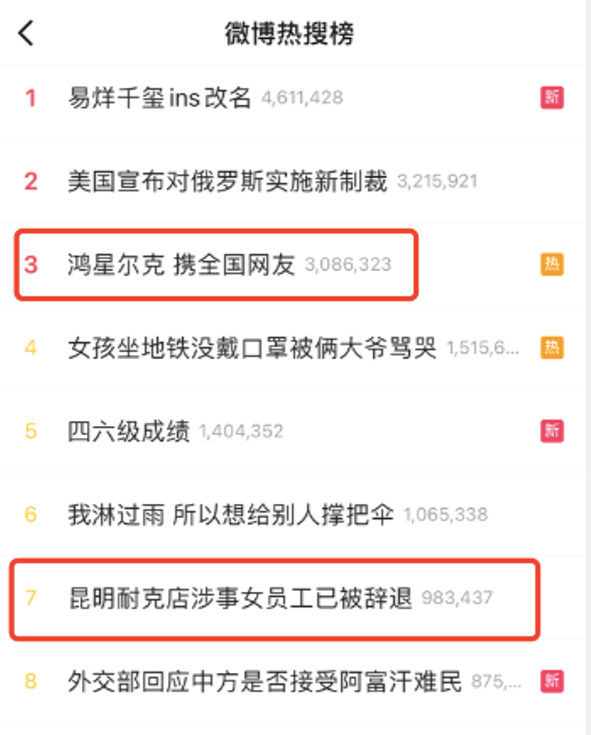 While Nike got caught up in controversy, Erke was praised. The stark contrast between how the two brands are represented on social media today is telling of their recent position in the Chinese market.

Nike Store Employee vs Chinese Migrant Worker

The trending incident involving Nike this week was about a bad shopping experience at the Nike store in Kunming, Yunnan province. On August 13, the 44-year old migrant worker Mao Zhigao (毛治高) took his three kids out shopping in the Nike store to reward them for their good school results.
What was supposed to be a fun family occasion turned into an awful afternoon when a female employee at the store reportedly snatched Nike clothes out of the hands of the youngest son and put them back on the hangers again.
When the boy tearfully told his parents about what happened, the incident soon escalated. The boy's father, Mr. Mao, believed that the Nike employees were treating the family badly based on their appearance. As a migrant worker working on a construction site, Mao had just returned from work and was in his work clothes.
When the young boy's mother confronted the employee about what had happened, the altercation apparently turned physical when the Nike employee started scratching and hair-pulling. Local police officers eventually stepped in to mediate.
Although the Mao family demanded an apology from the Nike staff and also filed a complaint to Nike, they did not receive any reply. After six days, local media got involved and the story went trending.
Nike then responded to the issue with an apology and statement that the female employee was dismissed.
By Monday, August 23rd, some hashtags related to the incident received millions of views on Weibo:
On social media, the Nike incident was mostly viewed through the angle of unfair treatment and the international brand discriminating against a Chinese migrant worker.

Erke as 'Patriotic Brand'

While Nike is being criticized, Erke, the Chinese sportswear brand by Hongxing Erke Group (鸿星尔克), is praised because it announced to donate one million yuan ($153,800) to Henan Museum to support the museum's rebuilding project after the devastating flood.
A picture posted by Henan Museum on its Weibo account (@河南博物院)  shows that Erke put the donation in the name of "national netizens."
The picture soon went viral on Weibo, with the hashtag "ERKE Donates One Million Yuan to Henan Museum" (#鸿星尔克向河南博物院捐赠一百万元#) receiving 450 million views, and "ERKE Together With National Netizens" (#鸿星尔克 携全国网友#) receiving 140 million views.
This is the second time that Erke made a donation to help Henan in light of the floods. Its first donation in late July of this year is actually what helped the brand back into the limelight.
The domestic sportswear brand then donated 50 million yuan ($7.7 million) to the Henan flood. This attracted a lot of attention on Chinese social media since Erke was known as a relatively low-profile brand that seemingly has not been doing too well over the past years.
After people found out that the company donated such a high amount of money to help the people in Henan despite its own losses, its online sales went through the roof – everyone wanted to support this generous 'patriotic brand.' While netizens rushed to the online shops selling Erke, the brand's physical shops also ran out of products with so many people coming to buy their sportswear. One female sales assistant was moved to tears when the store suddenly filled up with so many customers.
Lei Jun, the founder of the electronics company Xiaomi, also joined the Erke hype. He published a picture of him wearing Erke shoes on Weibo, the hashtag dedicated to this topic then received about 200 million views (#雷军晒鸿星尔克鞋#).

Consumer Nationalism and Sportswear Brands

It is not just Nike that has seemingly become less popular in China. Earlier this month, one hashtag about another global sports brand, Adidas, also went viral on Weibo. The trending hashtag was about the brand's revenue growth of Q2 in China dropping by 16% (#阿迪达斯在华收入下跌16%#), receiving more than 110 million views.
During its Q2 2021 conference call, in response to a question about the current consumer demands regarding global brands vs domestic brands in China, CEO of Adidas Group Kasper Rorsted said: "We continue to see a strong demand for products in China, [but] we believe right now that demand has been scooted towards Chinese local brands more than global brands."
On August 24, news about the online sales of the Chinese Anta Sportswear brand topping those of Nike and Adidas received over 200 million views on Weibo alone (#安踏线上首超耐克阿迪#).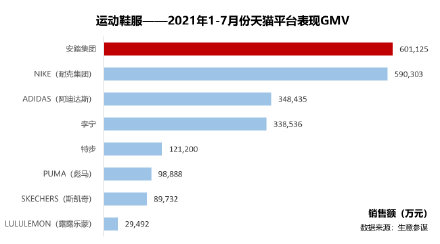 It seems that international sports brands have to look for new ways of winning over consumers in the Chinese market. This shift partly relates to two issues.
The first major issue that has impacted the popularity of brands such as Nike and Adidas has to do with the fact that they are members of the BCI (Better Cotton Initiative), which came under fire in China earlier this year after it had announced it would cease all field-level activities in the Xinjiang region with immediate effect due to concerns over the alleged use of forced labor.
The BCI 'Xinjiang Cotton Ban' led to an online 'Xinjiang Cotton Support' campaign in China. The BCI member brands boycotting Xinjiang cotton were soon labeled as being 'anti-China.' Chinese staff members at Nike and Adidas stores were scolded during live streams, and photos of people burning their Nike shoes soon started circulating on social media.
Another trend that has impacted the influence of foreign sportswear brands in China relates to the rise in popularity of local, Chinese sportswear brands. Domestic brands such as Anta Sports and Lining have been active in Chinese since the 1990s and are now profiting from changing consumer sentiments in a new era that is all about "proudly made in China."
Besides incorporating more Chinese elements into their product design, Chinese celebrities also play a crucial role in the marketing of these domestic brands. Chinese actor and singer Xiao Zhan (肖战) was praised on social media for becoming the new brand ambassador of the Chinese sportswear brand Lining. When celebrity Wang Yibo became the spokesperson for the domestic brand Anta Sports, one Weibo hashtag page on the topic received over one billion views (#王一博代言安踏#) in late April of 2021. The promotional poster featuring Wang Yibo shows him wearing a t-shirt with "China" on it, including the national flag – profiling Anta as a 'nation-loving brand.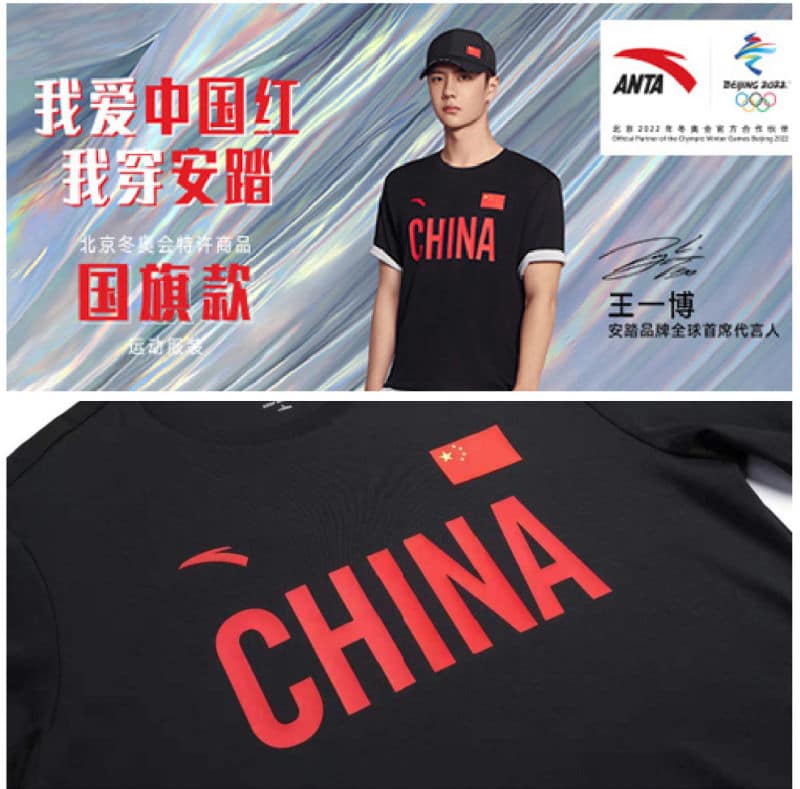 On social media, it already became clear earlier this year that a distinction was being made between foreign, 'anti-Chinese' brands, and domestic, 'patriotic' brands (read more here).
Erke indirectly profited from these existing consumer sentiments when, as a relatively smaller domestic brand, it was hyped as the no 1 patriotic sportswear brand for donating so much money to help out during the Henan floods.
Although Nike and Adidas each also contributed 20 million yuan ($3 million) toward Henan floods relief efforts, their donations barely received online attention. In fact, Nike was even condemned online for donating "zero yuan" at a time when it had already announced donating 20 million (more about that here).
The Erke hype even went so far that Chinese livestream sellers of Nike and Adidas notified their viewers that they actually supported the domestic Erke brand.
These nationalistic consumer sentiments also surfaced during the Olympics, when Chinese sport shooter Yang Qian was criticized for her collection of Nike shoes. One Beijing Television journalist wrote on social media: "Chinese athletes, why would you want to collect Nike shoes, shouldn't you take the lead in boycotting Nike? Aren't our domestic brands such as Erke, Li Ning, and Anta good enough [for you]?"
During the Tokyo Olympics, Team China's podium uniform was designed by Chinese sportswear brand Anta, which will also be the Official Sportswear Uniform Supplier for the 2022 Winter Olympics.
In light of everything that happened during the past few months, it is likely that for the time to come, domestic brands such as Erke will continue to flourish while foreign brands might see their China sales slump.
Meanwhile, on social media, netizens continue to express their support for domestic brands while denouncing Nike.
Multiple commenters wrote: "Erke is like 'I've gotten wet, so I want to give others an umbrella too.' Nike is like 'Put down those clothes, your dad looks dirty, how you can afford to buy?'"
"I'll support domestically produced products," many others write: "Brands that are not patriotic should get out of the country."
By Wendy Huang & Manya Koetse
Follow @whatsonweibo
Spotted a mistake or want to add something? Please let us know in comments below or email us. Please note that your comment below will need to be manually approved if you're a first-time poster here.
©2021 Whatsonweibo. All rights reserved. Do not reproduce our content without permission – you can contact us at info@whatsonweibo.com
Adapted to the Desert: This Yurt-Style KFC Opened in Inner Mongolia
Special KFC in Inner-Mongolia: "Is home delivery done by camelback?"
A KFC restaurant that has opened up in Ordos Prefecture, Inner-Mongolia, is attracting online attention in China for its yurt-style building.
The KFC restaurant is located in Xiangshawan, also known as Whistling Dune Bay, a tourist area – China's first desert-themed tourism resort – in the Kubuqi Desert.
Some web users praise the fast-food giant for "following local customs" ("入乡随俗"). Others jokingly wonder if their home delivery services are also done by camelback.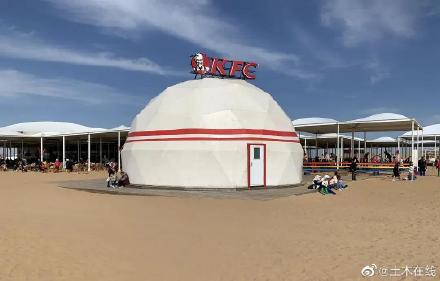 Although KFC is not China's first fast-food restaurant, it is one of the most popular ones. Nowhere else outside of the US has KFC expanded so quickly as in China. Since the first KFC opened in Beijing in 1987, the chain had an average of 50% growth per year.
With thousands of locations across the country, KFC often adapts its restaurants' style to the local environment. On Weibo, web users share various examples of local KFCs.
One Weibo user (@阳山花非花) points out that KFC is not the only chain to adapt to the local environment in Ordos. Chinese fast-food chain Dicos (德克士) apparently also has a special restaurant in the area.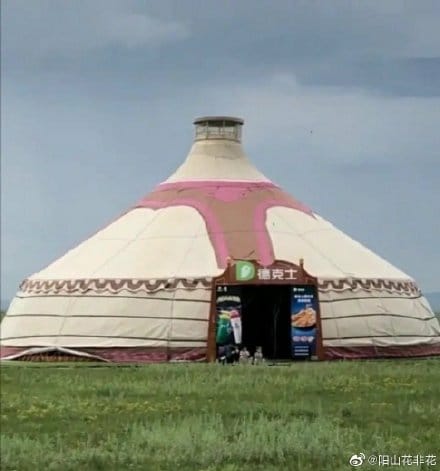 Besides adapting its buildings, KFC is also known to be quite localized in its product offerings. KFC China offers products such as Chinese-style porridge, Beijing chicken roll, and youtiao (deep-fried strip of dough commonly eaten for breakfast).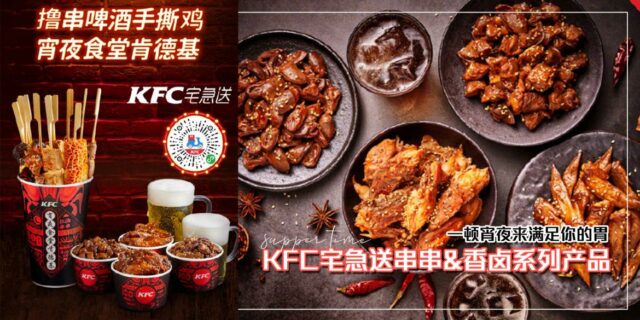 In 2019, KFC also made headlines in China for adding, among other things, hot and spicy skewers (麻辣串串) to its menu.
For now, the KFC yurt-style location is bound to gain more visitors who are coming to check it out. Already, various Weibo users are sharing their own pics of their KFC visit.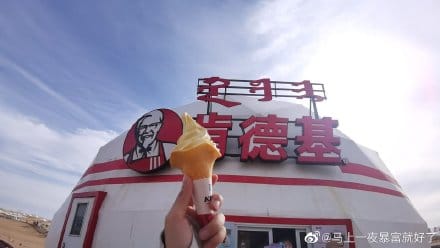 You might also like to read:
By Manya Koetse (@manyapan)
With contributions by Miranda Barnes
Spotted a mistake or want to add something? Please let us know in comments below or email us. First-time commenters, please be patient – we will have to manually approve your comment before it appears.
©2021 Whatsonweibo. All rights reserved. Do not reproduce our content without permission – you can contact us at info@whatsonweibo.com.