Weibo's Revival: Sina Weibo Is China's Twitter, YouTube & InstaGram
With 390 million monthly users, Sina Weibo is seeing a huge revival.
With 390 million monthly users, Sina Weibo is seeing a huge revival. What was once called 'China's Twitter' has now become a comprehensive platform that incorporates the major features of social media channels like Twitter, YouTube, and InstaGram.
According to new Chinese mobile internet data reports, Sina Weibo's monthly active users (MAU) reached 390 million in September 2016 (source: Questmobile/Sina, Huxiu.com).
With these numbers, Sina Weibo became the fourth most-used mobile application of China in the autumn of 2016 after WeChat, QQ and mobile Taobao. Over 90% of Weibo users access the site through mobile.
Weibo's huge revival
Weibo's staggering MAU numbers show a sharp increase since last year, when the micro-blogging platform hit 212 million monthly active users.
Weibo's growth in monthly active users may come as a surprise to many, since a lot of media (such as the BBC) wrote that the social media network was on its way out in 2015. With the rising popularity of Tencent's WeChat, many Chinese media also predicted that Weibo was over.
But Weibo is anything but dead – the social media site is currently seeing a huge revival. According to Sina Weibo CEO Cao Guowei (曹国伟), Weibo's high user rate can be explained by the fact that Sina Weibo is now becoming a platform that successfully combines the best features of different western social media platforms such as Twitter, Instagram and YouTube.
More than Twitter
Weibo is often explained as the 'Chinese Twitter'. Like Twitter, Weibo also works as a follower/followee microblogging network. (Sina Weibo originally also had a 140-character limit for posts, but this limit was removed earlier in 2016.)
But Weibo is much more today than what it was when it launched in 2009. With an explosive growth of short video and live broadcasts, virtually all posts on Weibo now come with audiovisual content and/or pictures. The site is now all about microblogging (like Twitter), sharing pictures (like Instagram), and videos (like YouTube).
Sina Weibo partnered up with video sharing app Miaopai in late 2013, which allows users to post videos to their timeline and play them from there – similar to Facebook's video function. Livestreaming also has become an important Weibo feature.
According to CEO Cao Guowei, another important Weibo function that has contributed to its revival is the 'interest search function', which allows users to browse their specific interest categories within Weibo, and the automatic recommendations based on user interests. These functions further promote the social interaction between users.
On Weibo, it is all about sharing information, both user generated content and professional media content: "The active information ecology is at the base of Weibo's revival," Cao says in a recent interview with Sina Tech.
Celebrity economy
Weibo is an important news source for its users, but the platform's growth is also connected to China's booming celebrity economy.
'Online celebrity marketing' or 'cyberstar economy' is alive and kicking on Weibo, where self-made celebrities are mushrooming. Papi Jiang is the best example of how quickly Chinese netizens can become huge celebrities through social media.
China's so-called 'Big V's' – popular microbloggers who have a 'v' behind their name as their accounts have been verified by Weibo – are worth big money. These social media celebrities vary from comedians to fashion bloggers or make-up stylists. Some Chinese online celebrities have just become famous because they blog a lot or have an extraordinary appearance.
These online stars offer great marketing potential for brands because they have a huge following, much influence, and often the right target audiences. While Weibo helps online celebrities grow big, these online celebrities also help Weibo by boosting the number of active Weibo users.
In an interview with People's Daily, Cao Guowei expresses his content over Weibo's success. It is clear that it is not the end of Weibo. "This is just the beginning," Cao said: "And the future of Weibo is only getting better."
– By Manya Koetse
Follow on Twitter or Like on Facebook
©2016 Whatsonweibo. All rights reserved. Do not reproduce our content without permission – you can contact us at info@whatsonweibo.com.
Top 10 Most Popular Smartphone Brands and Models in China (Summer 2018)
The ten most popular Chinese smartphone brands buzzing on social media.
There is one topic that is always buzzing on Chinese social media: the latest smartphone trends. This is a top 10 of the most popular Chinese smartphone brands and their hottest models of the moment.
If last year's major Chinese smartphone trends were all about the big, beautiful & bezel-less screens, this year they are more about nifty features such as turbo-speed for mobile gaming or pop-up cameras.
One major trend that is ongoing and crystal clear is that 'made in China' brands are dominating the smartphone and tablet market, with no less than 8 of the top 10 best-sold phones being Chinese brands.
The sales data of Chinese big online shopping festivals offer valuable insights into what brands and models are most appreciated by Chinese consumers. Last month, when e-commerce giant JD.com wrapped up its 'Black Friday'-like "6.18" anniversary sales event with a record in transactions, Xiaomi and Honor were among the big winning brands in smartphone sales.
Looking at the most-popular smartphone brands and models lists according to Zol.com, leading IT portal website in China, the brands Oppo and Vivo have also continually remained in the top 3 of most popular smartphone brands in China over the previous weeks.
Based on these lists, we've compiled the following top 10 of most popular Chinese smartphone brands of the past month.
Note: we have excluded non-Chinese brands Samsung and iPhone from this Chinese brand list; they currently, respectively, hold the no3 and no7 position in expert top 10 most popular smartphones in China lists.
#1 Vivo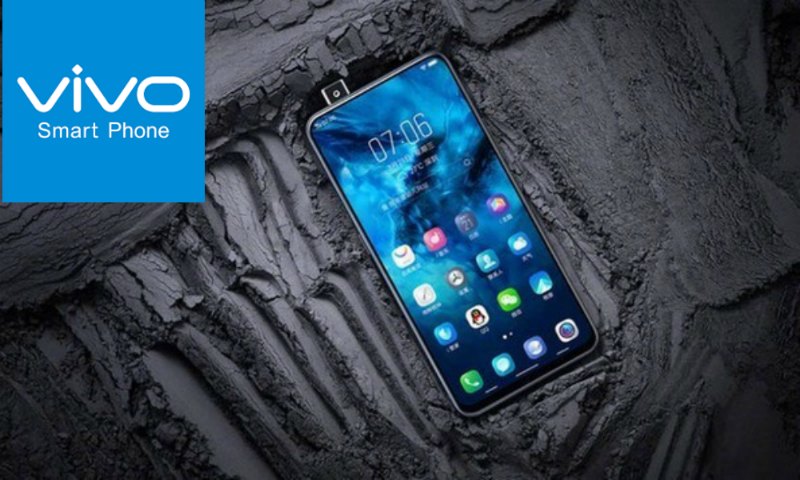 Vivo is a Chinese domestic brand that has gained worldwide success, first entering the market in 2009. Its headquarters are based in Dongguan, Guangdong. In 2017, Vivo launched its Vivo X20 Plus and VivoX20, the successor of best-seller Vivo X9.
Vivo often cooperates with Chinese celebrities in its marketing campaigns, such as Chinese singer and actor Lu Han (born 1990) or Chinese actress Zhou Dongyu (born 1992), clearly targeting the post-90s consumer group.
Vivo's current best-seller in China is the Vivo Nex, a futuristic device that is thin but quite big and heavy (6.6-inch FHD+ AMOLED screen, 199 gram – which is just about the same as the Samsung Galaxy Note 8).
The Vivo Nex has a bezel-less screen and a nifty front-facing camera that is tucked away inside the upper frame of the phone and will automatically slide out when the camera is set to front-facing (according to AndroidAuthority, this takes less than a second). It also has a fingerprint sensor that is built into the display.
With the way it is designed, almost the entirety of the front of the phone is a giant 6.59-inch high-definition display.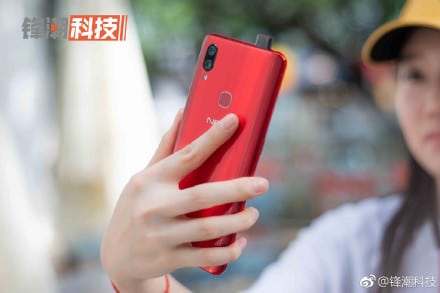 On Weibo, the Vivo Nex is praised by netizens for offering a "top-notch" mobile gaming experience. People also specifically like the vibrant red edition of the device.
Within China, the phone is currently for sale from 3898 RMB (±US$600). In Europe and the US, unfortunately, the latest Vivo is not for sale just yet.
#2 Oppo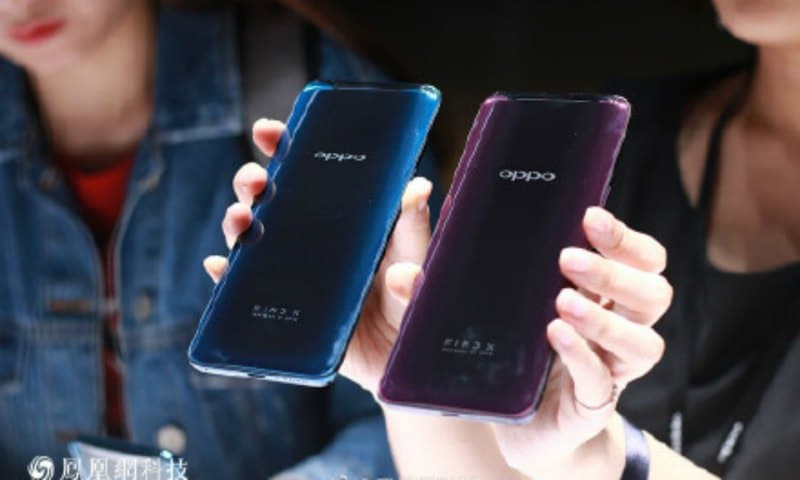 Oppo is a Guangdong-based brand officially launched in 2004. It is mainly known for targeting China's young consumers with its trendy designs and smart marketing. In 2016, the brand was ranked as the number 4 smartphone brand globally.
In targeting young people, Oppo has a special focus on its selfie-making camera; both its front and back cameras are therefore strong.
Previous popular models include the Oppo R11s, which was a top-selling model with its all-screen 'bezel-less' display and latest facial recognition technology.
Currently, the hottest Oppo model that is also scoring the highest in top 10 lists is the Oppo Find X. The Find X has a beautiful glass body and a motorized camera – like the Vivo Nex, it also pops up and also functions as a 3D facial scanner for biometric authentication.
The Oppo Find X really has many nifty features (which also seems to be a major trend: the one-phone-has-it-all); the phone's bezel-less panoramic screen is curved, there's a dual-camera setup on the back (16MP + 20MP), 25MP front camera, dual SIM slots, etc. Also innovative: the device is available in the cool colors 'Bordeaux Red' and 'Glacier Blue.'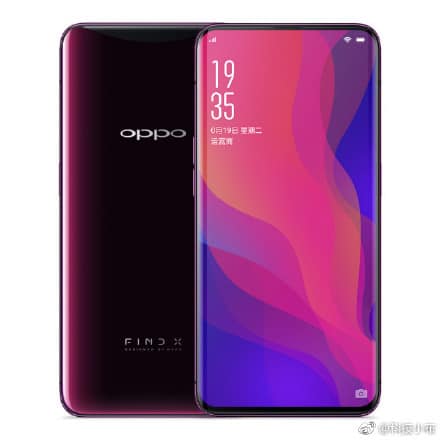 On social media the phone is a hit, but its price is a source of complaints; the phone is available from ±5000 RMB (±US$750). "I could never afford it," many people say.
#3 Honor 荣耀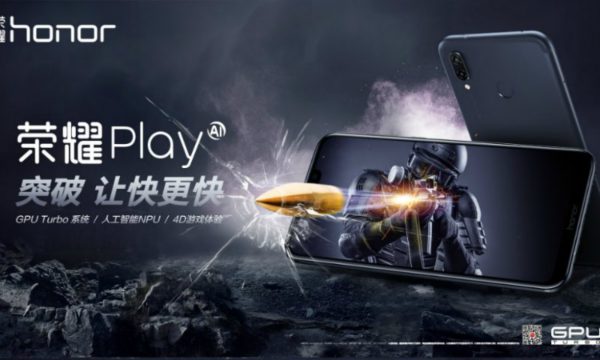 Honor, established in 2013, is the budget-friendly sister of the Huawei brand. The company's sub-brand has been doing very well over the past years. Rather than focusing on hyping up its brand name through celebrity campaigns, Honor focuses on great value for money.
Last year, the brand released its Honor V9 and Honor V9 Play models. This year, the Honor Play model (sold from 1999 RMB/US$300 on JD.com) is its most popular model (6.3-inch display).
With this latest model, Honor focuses on China's booming mobile gaming market, as it comes with a '4D' gaming experience with real-time recognition of the game scene that vibrates the phone to match.
On Weibo, people praise the phone for its speed. The color-loving phone users praise the purple edition of the device, which indeed is pretty fashionable.
#4 Huawei 华为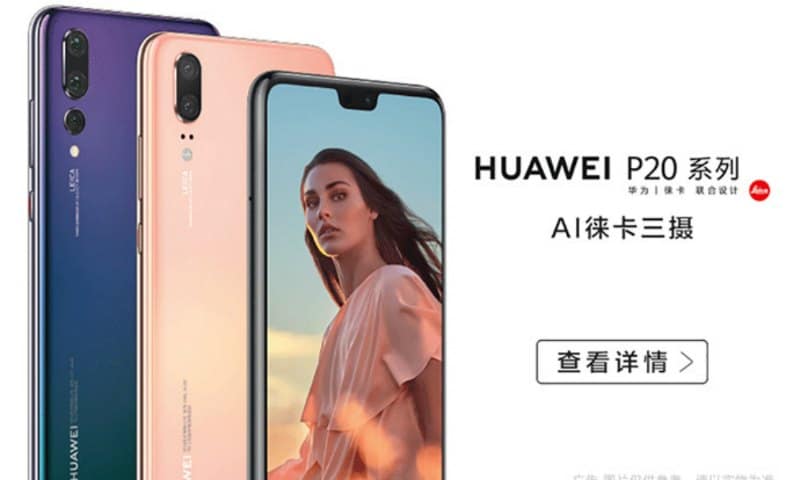 Huawei remains to be one of China's top smartphone brands. Its 2016 Huawei Mate 9 and 2017 Huawei Mate 10 were top-selling; the current hit phone is the Huawei P20 pro.
The Huawei P20 is especially marketed for its camera functions. On Weibo, Huawei users praise this phone's nightmode camera which is great to capture darker environments such as concerts or the city by night. Digital Trends even calls it "one of the best cameras ever put in a smartphone."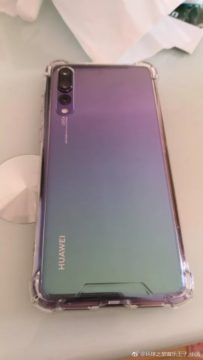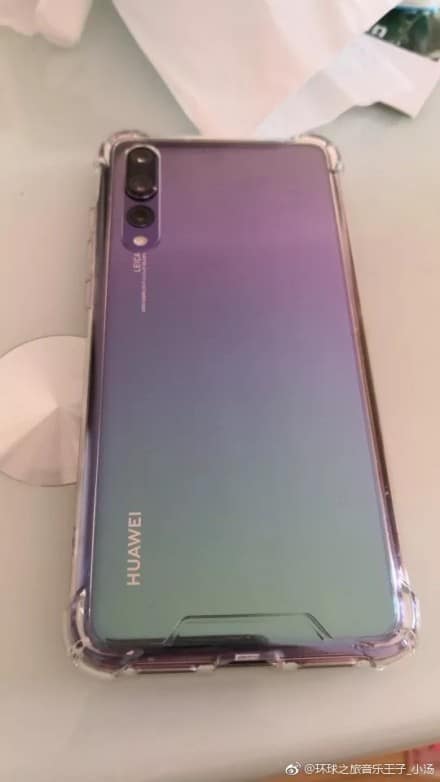 The phone has a long-lasting battery and also noteworthy: it comes with one of the coolest color schemes ever inspired by the Northern Lights.
Like the Oppo Find X, this phone also does not come cheap; JD.com sells it from 5488 RMB (±US$827).
#5 Xiaomi 小米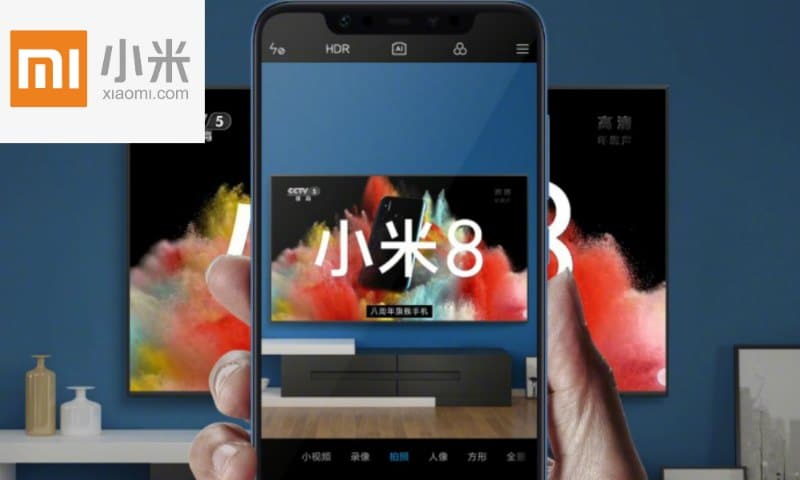 Since the launch of its first smartphone in 2011, Beijing-brand Xiaomi has become one of the world's largest smartphone makers.
The Xiaomi (Mi) brand was initially often called an 'iPhone copycat,' but it is now a trendsetting brand in the smartphone business. With its 2016 Mi Mix model, the brand was among the first to ditch thick bezels and go beyond the 16:9 aspect ratio to introduce the 'all screen' or 'bezel-less' screens, which are all the buzz now. The Mi Mix became one of last year's hottest smartphones.
The Xiaomi 8 is promoted by Chinese actor Kris Wu as the "cool smartphone." Not just cool because of how it looks, but also due to its dual frequency GPS tracking. It is priced starting from 2699 RMB (±US$406). (The upcoming Xiaomi Max 3 Pro is also one of the most-anticipated smartphones of this moment.)
#6 Meizu 魅族
Meizu is another Chinese homegrown brand, established by high school dropout Jack Wong (黄章) in 2003. Since then, it has grown out to be the 11th best-selling smartphone maker in the world.
The brand recently ranks in the top 10 of best smartphones in China, either on the 6th or 8th place.
The Meizu Pro 7 and the upcoming Meizu 16 are the phones that are currently most promoted by Meizu. The Pro 7 has a small colored screen on its back.
Despite its high ranking, Meizu is less popular among younger people and does not get a lot of attention on Weibo recently.
#7 OnePlus 一加
OnePlus is a Shenzhen based Chinese smartphone manufacturer founded by Pete Lau and Carl Pei in December 2013. The company officially serves 32 countries and regions around the world as of January 2018.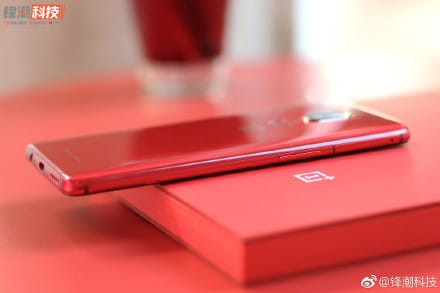 The OnePlus 6 is in the top three of most popular phones in China at this moment.
#8 LeNovo 联想
Lenovo Group Ltd. or Lenovo PC International, often shortened to Lenovo, is a Chinese multinational technology company with headquarters in Beijing, China and Morrisville, North Carolina.
Outside of China, the brand is more commonly associated with laptops rather than smartphones, but in China, the LeNovo Z5 flagship device currently scores number 8 in the top 10 smartphone lists.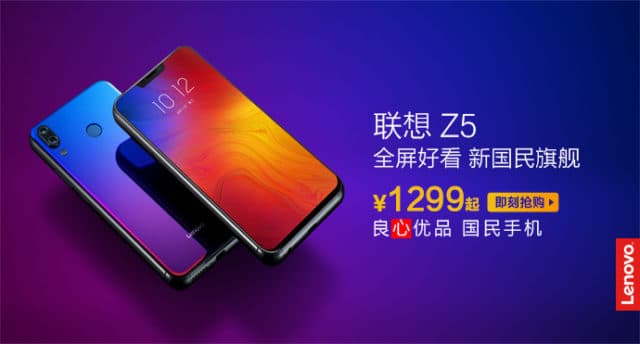 The phone is an attractive device within the more budget-friendly category; it starts at 1299 RMB (±US$195).
#9 Qiku 360手机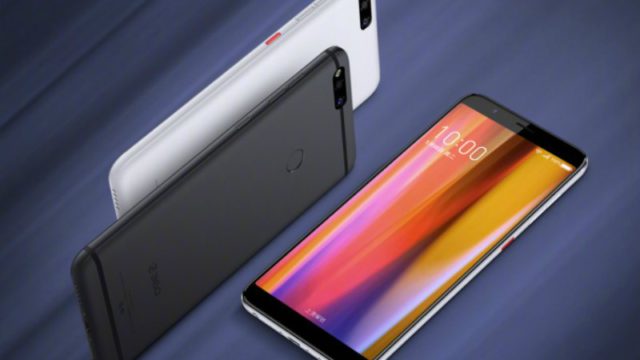 The Qiku (360手机) brand was founded in 2015 in Shenzhen as a joint effort between Chinese internet giant Qihoo 360 and manufacturer Coolpad.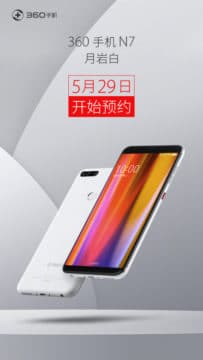 The N7 model (360手机N7) is their 2018 flagship model and is available from 1699 RMB (±US$256) for the 64GBmodel. ALong with the latest trends, it has a curved glass, fast charging, and long-lasting battery.
#10 Smartisan 坚果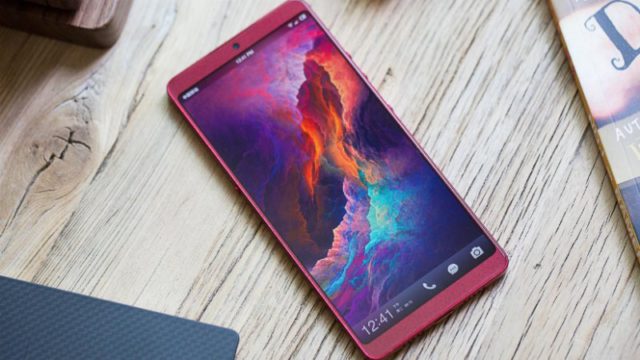 Smartisan is a Beijing-based tech company founded in 2012. Its Smartisan R1 flagship model is promoted as "the computer of the future," and GSMarena even calls this phone "record-breaking" with "top-notch specs and an amount of memory no other device in the market can match" (the most expensive version of ±$1400 comes with 1TB internal memory!)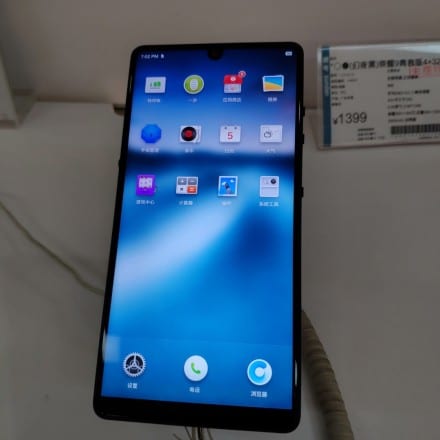 All in all, when it comes to the latest trends in Chinese smartphones, it is all about the more advanced functions.
For those going for GPS tech, there's Xiaomi, for camera lovers, there's Huawei's latest, for gaming fans, there's Honor, for data-heavy users, Smartisan's a (pricey) option, but for people loving overall innovative design, Vivo and Oppo are the winners this summer.
By Manya Koetse
Follow @whatsonweibo
Spotted a mistake or want to add something? Please let us know in comments below or email us.
©2018 Whatsonweibo. All rights reserved. Do not reproduce our content without permission – you can contact us at info@whatsonweibo.com.
The Rise of China as Global Tech Superpower (Live @ RISE Hong Kong 2018)
RISE conference: Is China surpassing the US as the world's digital leader?
At RISE, Asia's biggest tech conference, the rise of China as tech leader is a major theme. What's on Weibo reports on the launch of the China Internet Report and other China-related talks at RISE today.
China is a major theme this week at RISE, the largest tech conference in Asia, taking place at the Hong Kong Convention and Exhibition Center from July 9-12.
Besides wide attention for Chinese latest startups and tech developments, a central question posed at this year's conference is if China is the current world leader in technology, and if it has thus surpassed Silicon Valley as the global tech powerhouse.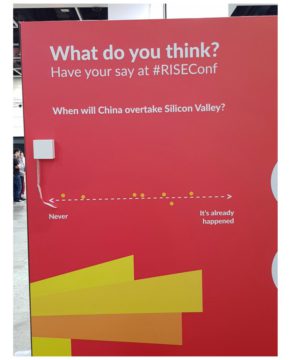 In the morning of July 12, Edith Yeung (500 Startups), Ravi Hiranand (Abacus), and Chua Kong Ho (South China Morning Post) reveal the hugely publicised China Internet Report, which brings a definitive outlook of the companies, industries and trends that are changing the technology space.
Also on Tuesday, another panel with various speakers from Bloomberg to Withinlink address the question of whether or not China is now the world leader in technology, and if its rise should be feared by the US.
What's on Weibo is here at RISE to live report for you – refresh page for updates (update: live blog now closed).
China Internet Report (10:30 HKT)
In their presentation of the latest findings when it comes to China and the internet, Edith Yeung, Ravi Hiranand, and Chua Kong Ho present four major themes that are crucial to digital China.
Firstly, as explained by Chua Kong Ho, "Chinese Internet giants are doing everything." The major players such as Baidu, Alibaba, and Tencent are not just involved in e-commerce or social media, but also, for example, in the e-sharing economy, gaming, education, media, or artificial intelligence – penetrating all markets that matter in China today.
"Chinese Internet giants are doing everything."
Second, Chinese internet empowers rural populations. E-commerce platforms such as Taobao, for instance, give ample new opportunities to people in the Chinese countryside to set up new businesses; a crucial theme in China's digital developments today, as it greatly impacts society.
Third, Chinese internet companies embrace 'social': social media plays a major role in China's digital market, arguably much more than it does in countries such as the US.
And last, Ko explains, the Chinese government is the visible hand – controlling all corners of the Chinese internet.
Biggest Tech Trends in China (10:40 HKT)
As Edith Yeung dives deeper in what matters in China today when it comes to digital developments, she focuses on the importance of AI and how tools such as facial recognition are playing an increasingly important role in Chinese society today; not just for practical matters such as train ticket collections, but also for governance, helping catching fugitives or jaywalkers. In terms of AI, China is investing the most in the world right now.
Robotics is also an area of major development in China, as intelligent service robots continue to upgrade across industries, including e-commerce and healthcare. As an example, Yeung mentions that in September 2017, the first robot dentist was introduced in the PRC.
"Chinese consumers are crazy about cryptocurrency," Yeung also emphasizes, and the cryptocurrency trading market is a huge and booming one – although "the government is not too friendly to the market."
But blockchain technology is applauded more from the authority side. Although still in its infancy, companies such as Alibaba are already working with the government in applying blockchain technology across various industries.
Launch: The full Chinese Internet Report 2018 can be found here.
Attitudes that matter (11:00 HKT)
For Edith Yeung, who was selected by Inc's Magazine as "one of the Silicon Valley investors you must know," the question of whether or not China is the global tech leader is not a difficult one.
"China is leading and people elsewhere in the world have no clue."
"I really think China is leading in so many areas, and people elsewhere in the world just have no clue," Yeung says during the Q&A following the presentation of the China Internet Report.
Yeung also links the growth of Chinese tech companies to the working attitude of the people that is related to China's history.
"My generation, let's say those thirty-plus generations, remembers what it means to be poor. And that you have to work hard to be successful. People work hard because they can remember those days, and that attitude is not likely to change over the coming decades. There's no nine to five attitude."
World Leader in Technology (11:55 HKT)
Silicon Valley has always been seen as the world leading technology hub. During another RISE panel, simply titled "Is China now the world leader in technology?", speakers Bessie Lee (Withinlink founder), Wayne Xu (Zhongan International president), Harry Hui (ClearVue Partners founding partner), Lei Chen (Xunlei CEO), and Tim Culpan (Bloomberg columnist) will address if the US should fear the rise of China as a tech superpower.
For moderator Tim Culpan, the answer is simple: "Obviously the answer is yes. We're done here."
But for the other speakers, the answer is not that straightforward. Bessie Lee sees two sides to China's rise: "Is China a world leader in tech? Yes and no," she says: "In mobile, e-commerce and mobile, China is definitely leading. But when it comes to privacy protection, for example, they are not leading in all aspects."
Lee stresses that in mainland China, the regulations always fall behind the technology development. "It's not there yet," she states.
"They run fast. Those who do not run fast will be left behind."
Other speakers agree with Lee. Wayne Xu sees China as a leader in financial and consumer-facing areas, whereas it is still lacking in others. "But as for AI, China is leading," – a statement all speakers today stress.
Harry Hui mentions that the boom of exciting innovation in China partly comes from the fierce competition between local players: "Because of this enormous competition, they need to depend on data and be very quick in how they innovate and keep launching new services to stay relevant. They run fast. Those who do not run fast will be left behind."
Chinese companies and the government have more focus on technological development today than the US has, Xunlei's Lei Chen states. But still, he says, China has a lot of catching up to do.
"Chinese are going to take on the US market, but the US are not going to take on the Chinese market."
Lei does not agree with Lee that regulation is most problematic – he says it is the participants in the market that are often lacking in quality and tech knowledge. Nevertheless, when it comes to AI and blockchain, Lei stresses, "China's overtake is around the corner."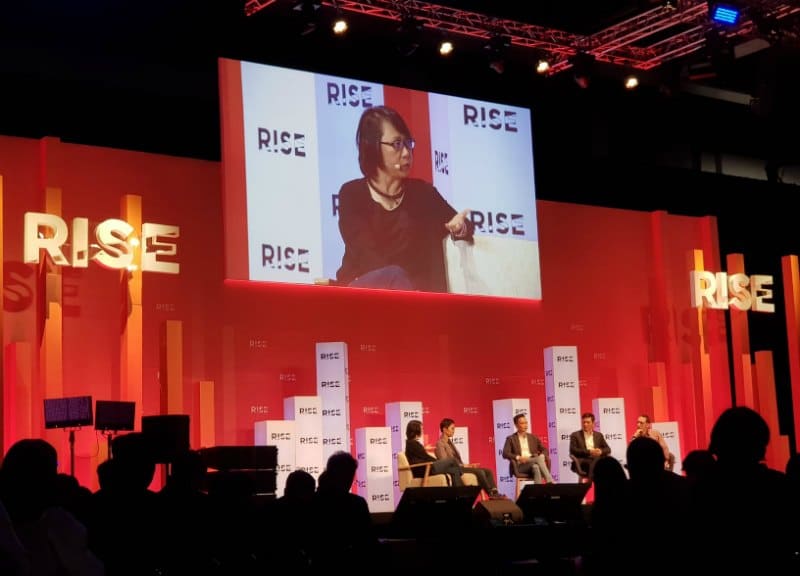 Both Harry Hui and Wayne Xu both say that China will follow its own path in its rise as tech leader; a unique road that is different from paths taken by other leaders such as the US.
According to Bessie Lee, one dimension of this road is that "Chinese are going to take on the US market, but the US are not going to take on the Chinese market" – a crucial dynamic that will eventually determine who the global tech leader will be.
As for today's speakers, they all seem to agree that if China is not already the leader in tech, it will be in the future.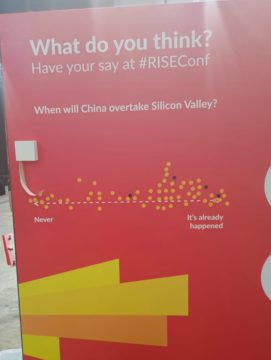 Hours after the kick-off of RISE, conference visitors also hold similar views (see image above); according to the majority of voters, "when China will overtake Silicon Valley" is not a question for the future – it is already happening.
Also read: The top ten things you need to know from the China Internet Report by Abacus.
This live blog is closed. Keep checking in on What's on Weibo in days to come for more updates on RISE and latest news on what's trending on Chinese social media.
By Manya Koetse
Follow @whatsonweibo
Spotted a mistake or want to add something? Please let us know in comments below or email us.
©2018 Whatsonweibo. All rights reserved. Do not reproduce our content without permission – you can contact us at info@whatsonweibo.com.