Zhejiang Movie Theatre Displays Blacklisted Individuals in Avengers Movie Preview
A special 'trailer' before the Avengers movie premiere showed the audience blacklisted individuals.
A local movie theatre in the city of Lishui, Zhejiang province, showed a noteworthy 'trailer' before the Avengers: End Game premiere on April 24.
Chinese state tabloid Global Times reports that the sold-out premiere had a 'surprise' moment just before the movie was about to start: a short Public Service Announcement by the Liandu district court of Lishui displayed people who are currently on a 'debt dodging black list.'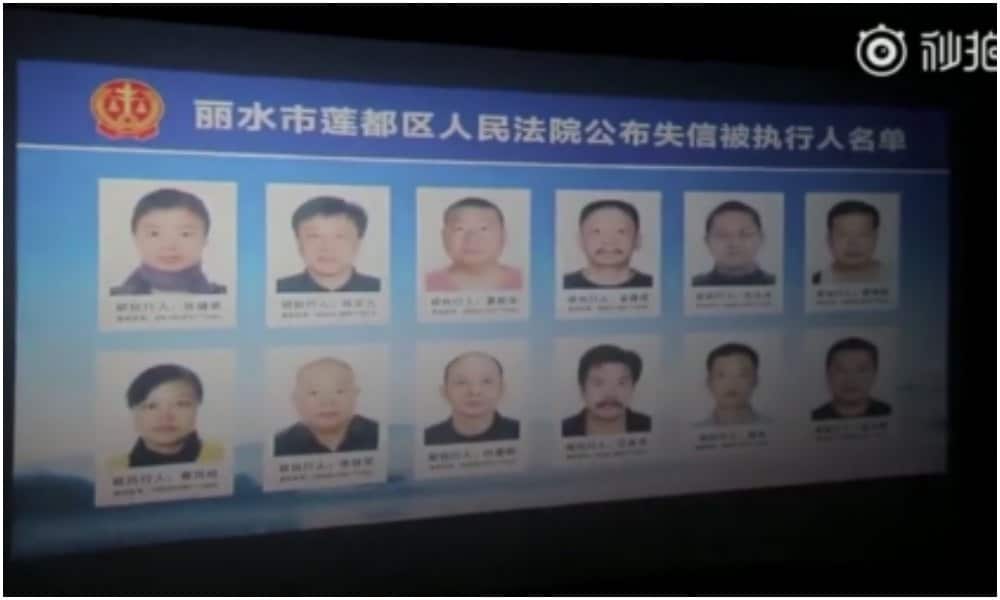 The short film also informed the cinema audience of potential consequences of being on a blacklist, including no traveling abroad, and no traveling by air or on high-speed trains.
According to Global Times, the local district court has registered a total of 5478 people on its blacklist since 2018.
The names and faces of more than 300 people on this list have reportedly been displayed on cinema screens, public LED screens, and on buildings. Allegedly 80 of them have since complied with court orders.
As part of China's emerging Social Credit system project, there are public court-issued lists of 'trust-breaking enforcement subjects' (信被执行人名单), referring to people or companies who have failed to comply with court orders.
Individuals on the judgment defaulter blacklist system run by the court system, whose information is publicized, can risk having their photos and names displayed on local LED screens on courthouses or other buildings (Dai 2018, 26).
Beyond that, they will face restrictions in various ways, from being denied bank credit to being restricted from staying in high-end hotels or traveling by air.
On Weibo, the Global Times post on the noteworthy cinema preview received over 4000 shares. The same news was also reported by CCTV and Phoenix News.
Some commenters joke about the Public Service Announcement, saying: "Blacklisters [can now say]: Mum! I was on TV! On a big IMAX screen! Together with the Avengers!"
Others leave comments in support of the measure, calling it "creative," and saying: "This is good, we should implement this all across the country."
"Blacklisters should be displayed on all kinds of platforms."
"This is for people to lose on their social credit," another commenter writes: "If you don't want to 'socially die' then just fulfill your duties."
But not everyone agrees. "People are buying a movie ticket to see their film," one person says: "They suddenly get exposed to this kind of content that has nothing to do with them, what about their rights as a consumer?"
By Manya Koetse
References
Dai, Xin, Toward a Reputation State: The Social Credit System Project of China (June 10, 2018). Available at SSRN: https://ssrn.com/abstract=3193577 or http://dx.doi.org/10.2139/ssrn.3193577 [5.3.19].
Spotted a mistake or want to add something? Please let us know in comments below or email us.
©2019 Whatsonweibo. All rights reserved. Do not reproduce our content without permission – you can contact us at info@whatsonweibo.com
The Rise of Facial Recognition in China's Real Estate Market
Some homebuyers counter the rise of facial recognition technology in real estate offices by wearing helmets during their visit.
The issue of Chinese real estate agents using facial recognition techniques to collect information about their clients has sparked privacy concerns among Chinese social media users.

– By Manya Koetse, with contributions from Bobby Fung

A recent news report by Southern Metropolis Daily exposes how more and more real estate offices in China are working with facial recognition technologies to collect personal information about their prospective clients.
This is not the first time that the widespread use of facial-recognition techniques in the real estate industry receives attention in Chinese media. In 2019, some blogs already raised concerns over the use of such techniques and the negative impact it could have on homebuyers.
But why would the real estate industry benefit from buying expensive face recognition systems?
One reason is that these AI techniques could earn those within the industry a lot of money while reducing time-consuming conflicts over commission fees.
Using facial recognition within the real estate industry solves existing problems regarding the practice of commissions and splits in compensation, as the techniques can register when, where, and how often a certain client visited, and through which channels the eventual property purchase was made.
Besides the fact that the registration of biometric information violates the privacy of visitors, it could also mean they, as homebuyers, are losing out on big money. First-time visitors, not yet registered by the smart facial recognition cameras, can get much higher discounts.
The report by Southern Metropolis Daily claims that homebuyers could end up paying up to 300,000 yuan ($45,560) more when buying property if their face was previously recorded.
This is, among others, because agencies make a distinction between homebuyers who first come to view a property following a real estate agent's own marketing campaign (a 'natural visitor' 自然到访客户) and those who have come through an intermediary ('渠道客户'). In the latter case, the company also has to pay a commission fee to the intermediary.
This system has led to some potential homebuyers wearing helmets when visiting a real estate agency. Images of a certain 'Brother Helmet' (头盔哥) viewing property previously attracted attention online.
One of the companies that is mentioned by Southern Metropolis Daily as providing this kind of smart camera systems to companies is the Shenzhen-based Myunke (Mingyuan Yunke 明源云客), an internet company focusing on the "intelligent transformation and upgrading" of real estate marketing.
On Weibo, dozens of commenters suggest that the use of these techniques in China's real estate industry is already widespread, with some sharing their own experiences as homebuyers and others saying: "I work in this industry, and it's true."
"Where's our privacy?! This is too scary!", others write, with some saying that the root of the problem lies in China's "overly lax privacy protection."
The ubiquity of commercial use of facial recognition has been attracting more attention recently amid rising privacy concerns.
One example is the use of built-in smart cameras by digital advertisement billboards, which measure customers' reactions to advertisements. These digital billboard record, for example, if people look at the advertisement, how long they stay interested, and if they are male or female.
Earlier this week, a court in Hangzhou ordered a local wildlife park to delete the facial recognition data of one of its patrons, saying it was "unnecessary" and "lacked legitimacy." An associate law professor at Zhejiang Sci-tech University named Guo Bing sued the safari park in 2019 for using mandatory facial recognition systems to register him and his wife as park visitors.
As reported by Sixth Tone, Guo decided to file this lawsuit on the grounds that the park had violated China's consumer rights protection law by collecting sensitive personal information without the permission of its patrons.
In light of the heightened concerns around privacy and commercial use of facial recognition, a draft law to ban facial recognition systems in residential communities was recently submitted to the local legislation department in Hangzhou. This move may signal a stricter overview or even ban of mandatory collection of facial scans in residential areas.
Whether or not the use of facial recognition systems in real estate sales will be curbed any time soon is unclear. Some experts have pointed out, however, that the necessity and legitimacy of employing such techniques – which only protect the interests of the company and not the interest nor rights of the clients – is highly questionable.
Spotted a mistake or want to add something? Please let us know in comments below or email us. First-time commenters, please be patient – we will have to manually approve your comment before it appears.
©2020 Whatsonweibo. All rights reserved. Do not reproduce our content without permission – you can contact us at info@whatsonweibo.com.
Shandong Woman Dies after Suffering Abuse by In-Laws over Infertility
Anger over Shandong abuse case: "Is this how the law protects women?!"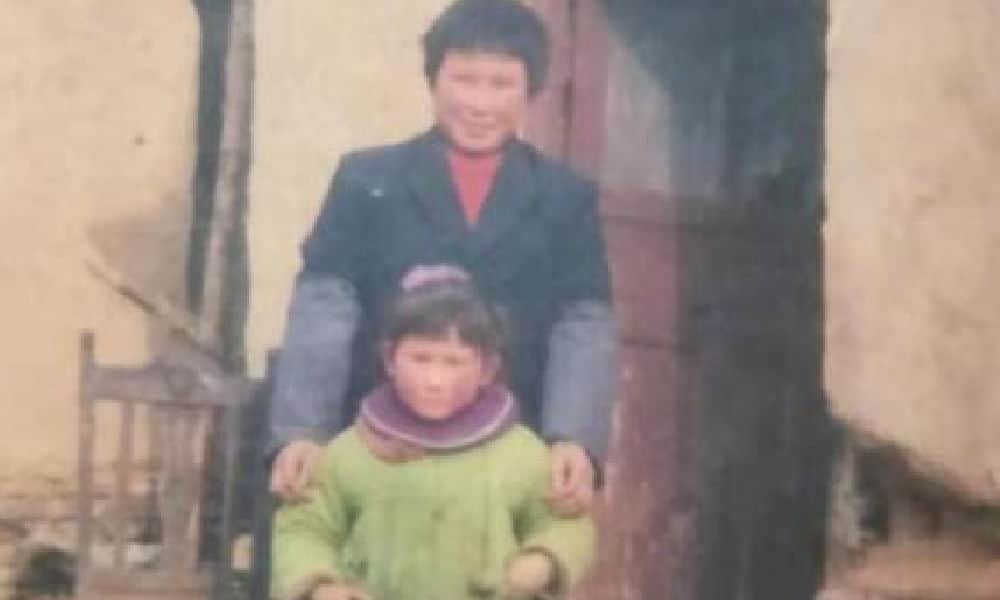 Just a month after the tragic story of a Chinese vlogger being killed by her husband triggered outrage on social media, another extreme domestic abuse case has gone trending on Weibo.
This time, it concerns the story of the 22-year-old woman named Fang Yangyang (方洋洋) who lived in Fangzhuang village in Dezhou, Shandong Province. The woman passed away in 2019 after suffering prolonged abuse by her husband and in-laws. Chinese media report that the abuse was related to Fang's infertility issues.
Fang married her husband Zhang Bing (张丙) in November of 2016. It was an arranged marriage, with Zhang's parents paying a bride price of 130,000 yuan (almost $20,000).
When Fang did not get pregnant after marrying her husband, she started suffering severe emotional and physical abuse at the hands of her husband and in-laws, beginning in July of 2018. Zhang and his parents reportedly beat Fang with wooden rods, refused to let her eat, locked her up, and let her freeze outside in the cold.
Fang, who weighed 180 pounds (80 kilograms) when she got married, only weighed 60 pounds (30 kilograms) in early 2019. Beijing News reports that Fang, malnourished and weak, died on January 31st 2019 after suffering another beating by her in-laws.
The case received more attention on social media this week as the local Yucheng People's Court (山东禹城法院) reviewed the case after an earlier verdict in January. The retrial is set to take place on November 27.
In January 2020, the court sentenced Fang's husband and his parents for the crime of abuse. The victim's father-in-law, Zhang Jilin (张吉林), received three years in prison, her mother-in-law, Liu Lanying (刘兰英), got 26 months in prison, and her husband's sentence was suspended with a three-year probation time, as reported by Sixth Tone and China Daily.
The relatively light punishments triggered anger on Weibo, where the hashtag "Woman Suffers Abuse by In-Laws for Being Infertile and Dies" (#山东一女子因不孕遭婆家虐待致死#) has been trending for days, along with other similar hashtags (#女子因不孕被夫家虐待致死案重审#, #山东女子因不孕被虐待致死#).
A statement issued by Yucheng People's Court said the court gave the defendants lighter punishment because they were truthful about their crimes and, in advance, paid a voluntary compensation of 50,000 yuan ($7630). The verdict will now be withdrawn.
In an interview with Southcn.com, Fang's cousin stated the family had contacted police before when Fang's in-laws would not allow the family to see her. The second time they contacted the police was after Fang had died.
Sources close to the family state that Fang's mother had been diagnosed with a mental condition, with Fang allegedly also showing signs of mental disability, although this has not been verified by official sources. There are also sources claiming that the father-in-law, Zhang Jilin, was a heavy drinker who would get aggressive when drunk.
On social media, many people are outraged. "I just don't understand it!", one person writes: "It's just because of societal pressure that this case is now going on retrial. But this is not justice!"
Public anger about the case grew louder due to another case trending at the same time, in which a Shenzhen mother who beat her 12-year-old daughter to death received a ten-year prison sentence (#母亲失手打死12岁女儿获刑十年#).
"This is unimaginable," one Weibo user wrote: "Isn't the idea of sentencing someone to actually punish them?!"
"This pains me so much, is this the actual society we're living in?"
Besides the anger over China's criminal justice system when it comes to domestic violence, there are also those who express disgust over the fact that the Zhang family apparently arranged a marriage for the sole purpose of producing offspring. "Are we still living in the Qing Dynasty?"
Many of the comments online are similar to those that flooded social media after the death of Lamu: "Is this how the law protects women?!"
We will report more on this story after November 27.
By Manya Koetse
Follow @WhatsOnWeibo
Spotted a mistake or want to add something? Please let us know in comments below or email us. First-time commenters, please be patient – we will have to manually approve your comment before it appears.
©2020 Whatsonweibo. All rights reserved. Do not reproduce our content without permission – you can contact us at info@whatsonweibo.com.