Open Sesame: Social Credit in China as Gate to Punitive Measures and Personal Perks
While English-language media describe China's social credit system as a Black Mirror-like authoritarian implementation, Chinese social media users seem to focus more on the advantages than the burdens.
Chinese social credit system has become a hot topic – especially in foreign media. But what's true and what's not? How is the issue discussed on Chinese social media? What's on Weibo explores some recent developments in the emerging field of social credit in China.
"Big brother is watching," some English-language media write, others compare it to 'Black Mirror,' while some call it righout "creepy"; China's emerging social credit system is an issue that many foreign journalists and China watchers are currently concerned with – sometimes even alleging that the Chinese social credit system is "as bizarre as it sounds."
On Chinese media and social media platforms, there seem to be very different attitudes on social credit in China. Apart from official stances that say it promotes a "harmonious society," netizens also seem to focus much more on the perks than the alleged dangers of social credit records.
Jeremy Daum at China Law Translate published an insightful article (must-read!) in late 2017 in which he made the point that foreign media are grossly conflating Sesame Credit (aka Zhima Credit) and Social Credit, and in doing so, are misrepresenting what is happening in China regarding these systems. So what actually is fact and what is fiction when it comes to the social credit in China?
Sesame Credit versus Social Credit
There is so much Chinese terminology relating to social credit in China that it is perhaps not that surprising that the lines have become blurred between the actual Social Credit system and a number of private programs.*
In a recent article titled "China's Social Credit System Is Not What You Think It Is" (in Dutch), ChinaTalk author Ed Sander (@edsander) sets out existing misconceptions about China's credit systems.
The most important existing misconception is that it is often suggested that there is just one 'social credit system' in China. In reality, there are two separate systems that operate independently; the commercial credit systems (such as the Sesame Credit by Alibaba) and the Social Credit system by the Chinese government, which it has promised to roll out nationally by 2020.

Sesame Credit (芝麻信用)

The system that has arguably been most discussed in foreign media is Sesame Credit (Zhīma xìnyòng 芝麻信用), implemented by Alibaba's Ant Financial. Sesame Credit already had 520 million users as of 2017.
As Jeremy Daum points out, Sesame Credit is one of the business trials that has been granted permission by the People's Bank of China to experiment with individual credit reporting. NB: The central bank has its own Credit Reference Centre since 2006, which is tasked with operating a national commercial and consumer credit reporting system to enable financial institutions to assess borrowers' creditworthiness.
Sesame Credit was launched in 2015. Because it is part of the Alibaba family, Sesame Credit has an enormous amount of data at its disposal, from e-commerce sites to finance products (Taobao, Tianmao, Alipay, etc), through which it compiles users' own scores, going from 350-950, for those who have opted into the program. The scores are based on a number of things, including people's payment history, their contacts and network, and online behavior.
It is not mandatory for users to opt into Sesame Credit. Some have compared the system to a loyalty program, although it is a bit more than that. Since 2015, for example, Sesame Credit also cooperates with the popular online dating service company Baihe.com (百合网), so that people can link their dating profile to their credit score.
One of the reasons why foreign media have written so much about Sesame Credit as an 'Orwellian system' is that it incorporates a publicly available 'blacklist' into its scoring process. The 'blacklist' is a Chinese courts' list with the names of people that have an effective court justice against them.
Inclusion on this list can make users' existing Sesame Credit drop dramatically, which would make people miss out on all perks of having a high Sesame Sore, e.g. no deposits in renting cars, bicycles, or booking hotels (Xinhua 2017).
Some media* have conflated this with the overall negative side effects of being on list of court debtors; it is not Sesame Credit, but the Social Credit schemes that can punish citizens by revoking certain government benefits and putting them on heightened scrutiny until they repay their debts (Daum 2017b).
Besides Sesame Credit, there are also other corporations rolling out credit scores. One of them is Tencent Credit (腾讯信用), which was also established in 2015 and had a trial running in January of 2018.

Social Credit System (社会信用系统)

China's Social Credit system is currently not a national one – it is outlined to be implemented nationwide by 2020 – but it is being experimented with in various regions and cities across China.
Daum (2017) describes it as a 'policy' or 'ideology of data use' rather than a 'system', and explains it as "the Chinese Party-State's shorthand for a broad range of efforts to improve market security and public safety by increasing integrity and mutual trust in society."
Chinese social management expert Samantha Hoffman says the system is just "adding technology and adding a formality to the way the Party already operates," which reiterates a stance by scholar Rogier Creemers, who claims that the system itself is not 'new' and can be compared to decade-old ways in which the government is keeping a tab on its citizens (Creemers et al 2016).
The Social Credit 'system' essentially will be focused on accumulating and integrating information, and will create measures that encourage 'trustworthy behavior' and punishes those who are not 'trustworthy' (Daum 2017). It is unlikely that the collected personal data will be reflected in one single score, as has been suggested by various media.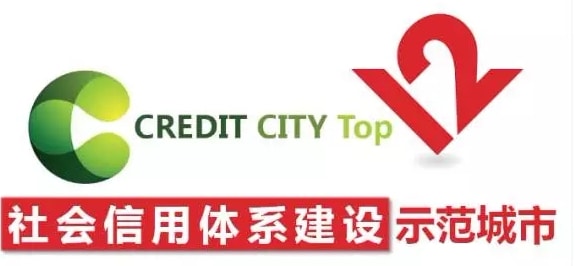 Earlier this year, the PRC's National Development & Reform Commission and People's Bank of China released a list of the 12 top cities implementing Social Credit experiments this year, namely: Hangzhou, Nanjing, Xiamen, Chengdu, Suzhou, Suqian, Huizhou, Wenzhou, Weihai, Yiwu, and Rongcheng.
Rongcheng, a county-level city in Shandong province, has been at the center of a recent Foreign Policy article by Mistreanu (2018), which describes how many Rongcheng citizens have already embraced the Social Credit pilot, and seem happy with how it improves the community.
The Rongcheng Credit system is one of both rewards and punishments, as also described of other bigger local systems by Daum (2017b). Online defamation or abuse of family members will negatively affect one's societal credit, whereas taking care of one's parents or positively influencing one's neighborhood will lead to better rankings. In Rongcheng, top rankers are praised by being displayed on a board near the village center (Mistreanu 2018).
Sesame & Sharing
China's social credit system and Sesame Credit are a hot topic on social media networks such as Twitter or Facebook, where they are often discussed in negative ways. On Sina Weibo, one of China's biggest social media platforms, however, both topics are discussed very differently. Sesame Credit is mostly linked to fun extras and the Chinese sharing economy.
At time of writing, Sesame Credit has 240.000 fans on its official Weibo account (@芝麻信用), where they promote the most recent benefits to users with higher credit scores, such as the possibility to get Hello Bicycle (哈罗单车) rental bikes without deposits.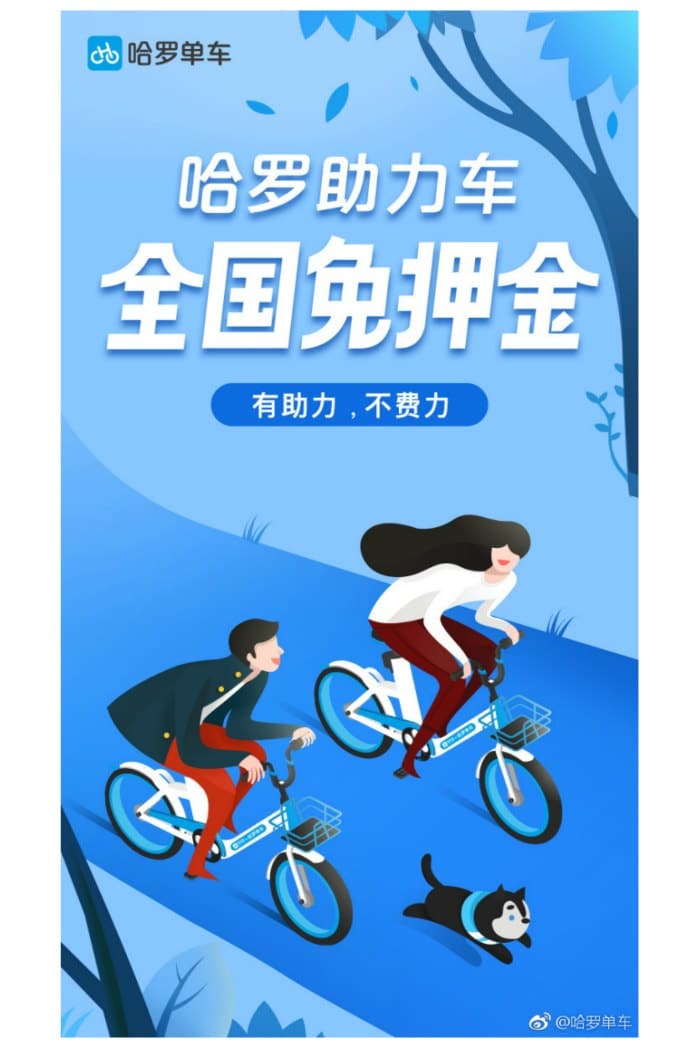 Some netizens discuss the recent cooperation between Ford and Alibaba, in which people with a Sesame Credit Score over 700 points can test drive the new Ford Explorer for three days for free.
Apart from Hello Bike or Ford, there is a myriad of other brands that seem happy to participate in the Sesame Credit system and the idea of Shared Economy.
Mobrella, an operator of umbrella sharing services for urban consumers, allows Sesame Credit users with a score over 600 to use their umbrellas without paying deposits. Anbai (按呗), a company focused on shared massage chairs, also lets 600+ scorers use their relaxation chairs for free.
"Thumbs up for sharing [economy]!", some netizens comment.
The benefits of a higher Sesame Credit score go beyond brand services. In places such as Shanghai, Hangzhou, or Wenzhou, for example, people with a credit score of respectively 600 and 500 can go to the local library and borrow books for free without paying any deposit. Some places offer public self-service booths where people can borrow their books without having to go to the library.
At the Zhejiang University Hospital, patients with a Sesame Credit score over 650 can enjoy privileges such as seeing a doctor first and worry about payment later, or free use of available wheelchairs. In Shenzhou and other cities, people with a 650+ score can rent cars without paying deposits.
There are countless examples of how a higher credit score is making life easier and more convenient for people in dozens of cities across China, which is why a score of approximately 650 is something people strive for. "I overheard some people on the subway today discussing how they could raise their Sesame Credit score to rank over 640," one Weibo user says: "I'd never even checked my score, but somehow it currently is as high as 810!"
Karma & Credit Scores
Different from Sesame Credit, the national and/or local social credit system is not discussed much on Chinese social media. When it is discussed, there seems to be more focus on the punitive side of the system than on the rewards.
In early May, for example, a young man from Shanxi was the first local person to be put on the so-called "lose trust blacklist" (失信黑名单), and was banned from traveling by train for 180 days as part of the Social Credit implementation, after jumping over the ticket barriers at Yangling Station. Many commenters supported the ban, saying: "This kind of people with no regard for the rules should be banned from traveling indefinitely."
Another example is that Guangdong authorities, on May 22, announced the implementation of a special blacklist for people violating the rules of the bike-sharing industry. Those vandalizing a bike, for instance, could be banned from using any bike-sharing service and their social credit will be negatively affected. A top commenter wrote: "Excellent, absolutely excellent – I hope this will be implemented all across the country."
A recent experiment by Shenzhen police, in which facial recognition technologies were used to catch jaywalkers, also attracted the attention on social media. State newspapers reported that these kinds of traffic violations will also influence people's personal credit in the future.
Although many people see the social credit systems working as a sort of 'law of karma', not all netizens agree. One person responding to the jaywalkers' case says: "When it comes to traffic violations – we have relevant laws for those. Making them affect one's personal credit seems to be over the top."
Credit Cities
What is noteworthy about the nascent Social Credit systems on Weibo is that many local governments have already set up their own Social Credit Implementation accounts – some have even already been registered in 2014.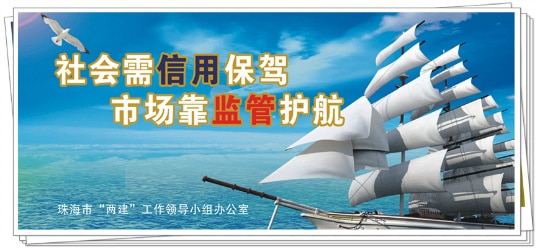 Zhuhai (Guangdong) has its own "Social Credit System & Market Control System" Weibo account (@珠海市两建办); there's an account by Wenzhou (Guangdong) (@温州-谢枫); Suzhou (Jiangsu) (@苏州工业园区信用平台); Suqian (Jiangsu) (@诚信宿迁); Wuhu (Anhui) (@信用芜湖), and others.
Although these accounts are not yet popular, without many fans or discussions, their online presence does signal that Weibo might have hundreds of similar accounts in the future when the Social Credit system is implemented nationwide, with cities informing citizens of new measures and/or guideline relating to the credit system through social media.
With Hangzhou currently being the top city when it comes to building the social credit system, along with the city closely working together with Sesame Credit, it has now even been labeled "Credit City" (信用之城) by Chinese media.
Rather than framed as "creepy" or "bizarre" by foreign media, it is words such as "safety", "harmony", and "convenience" that are mostly used by Chinese media to describe these avant-garde cities, where "trust" and "credit" are seemingly becoming a crucial asset for citizens who care about 'karma' and 'personal perks.'
"I support it," one Weibo commenter writes: "I hope it will have a positive influence on society."
By Manya Koetse
Follow @whatsonweibo
* Some Terminology:
'Social credit system': 社会信用体系
'Sesame Credit': 芝麻信用
'Credit scores': 信用评分
'Personal credit systems': 个人征信系统
'Credit information services': 征信服务
'People's personal credit structure': 民间个人征信机构
* Some media such as The Independent in: "China wants to give all of its citizens a score – and their rating could affect every area of their lives."
References (others linked directly within text)
Creemers, Rogier. 2018. "China's Social Credit System: An Evolving Practice of Control."May 9. Available at SSRN: https://ssrn.com/abstract=3175792.
Creemers, Rogier; Peter Marris; Samantha Hoffman; Pamela Kyle Crossley. 2016. "What Could China's 'Social Credit System' Mean for its Citizens?" Foreign Policy, Aug 15
http://foreignpolicy.com/2016/08/15/what-could-chinas-social-credit-system-mean-for-its-citizens/ [26.5.18].
Daum, Jeremy. 2017. "China through a glass, darkly." China Law Translate, Dec 24 https://www.chinalawtranslate.com/seeing-chinese-social-credit-through-a-glass-darkly/?lang=en [24.5.18].
Daum, Jeremy. 2017b. "Giving Credit 2: Carrots and Sticks." China Law Translate, Dec 15 https://www.chinalawtranslate.com/giving-credit-2-carrots-and-sticks/?lang=en [27.5.18].
Mistreanu, Simina. 2018. "Life Inside China's Social Credit Laboratory." Foreign Policy, April 3 http://foreignpolicy.com/2018/04/03/life-inside-chinas-social-credit-laboratory/ [26.5.18].
NDRC. 2018. "首批社会信用体系建设示范城市名单公布." http://www.ndrc.gov.cn/, Jan 9 http://www.ndrc.gov.cn/xwzx/xwfb/201801/t20180109_873409.html [26.5.18].
Sander, Ed. 2018. "China's Sociaal Kredietsysteem is niet wat je denkt." ChinaTalk, May 5 http://www.chinatalk.nl/chinas-sociaal-kredietsysteem-is-niet-wat-je-denkt/ [26.5.18].
Sohu. 2017. "芝麻信用分600以上可以免押金借书了." Sohu, Sept 13 http://www.sohu.com/a/191704017_402387 [27.5.18].
Xinhua. 2017. "Chinese courts use technology to tighten noose on debt defaulters." China Daily, Oct 4 http://www.chinadaily.com.cn/china/2017-10/04/content_32830450.htm [26.5.18].
Xinhua. 2018. "深圳交警"刷脸"治交通违章 处罚或将挂钩个人信用." Xinhua News, May 8 http://www.xinhuanet.com/local/2017-04/24/c_1120864742.htm [26.5.18].
Xiao, Eva. 2018. "Tencent's new credit system to use payments, social data." Tech in Asia, Jan 31 https://www.techinasia.com/tencent-credit-launch [26.5.18].
Zhang Yuzhe, Peng Qinqin and Dong Tongjian. 2017. "China Gives Little Credit to Companies Handpicked to Develop Credit-Reporting Sector." Caixin Global, May 14 https://www.caixinglobal.com/2017-05-15/101089851.html [26.5.18].
Directly support Manya Koetse. By supporting this author you make future articles possible and help the maintenance and independence of this site. Donate directly through Paypal here. Also check out the What's on Weibo donations page for donations through creditcard & WeChat and for more information.
Spotted a mistake or want to add something? Please let us know in comments below or email us.
©2018 Whatsonweibo. All rights reserved. Do not reproduce our content without permission – you can contact us at info@whatsonweibo.com.
TikTok's In-Video Search Function (And How to Activate It)
TikTok shows a glimpse of what in-video search is going to look like in the future.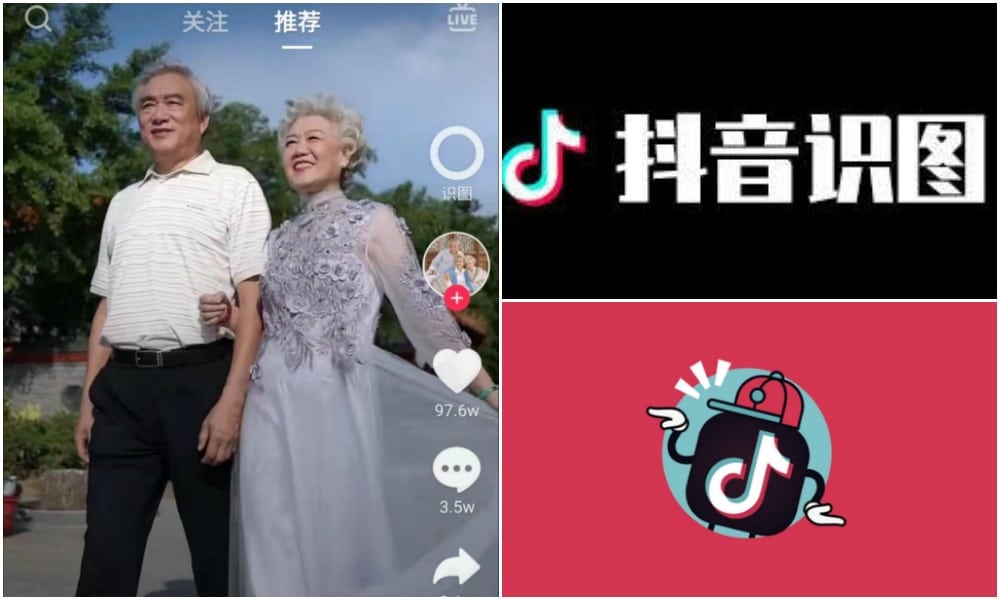 What is TikTok's new in-video search function and how to activate it?
Twitter's most awesome WeChat guru Matthew Brennan recently posted about an "in-video search function" launched in the Chinese social video app TikTok (抖音). (Click here to read about the difference between the Chinese and overseas version of TikTok).
As shown in a video posted by Brennan, the function allows TikTok users to select the face or clothes of a person appearing in a short video to search for other videos or images containing the same person or clothes.
Chinese TikTok now has in-video search. Search someone's face to find more videos of them. Search in-video products or clothes and buy directly #抖音 pic.twitter.com/RBcIqnOBgN

— Matthew Brennan (@mbrennanchina) September 23, 2019
The 'vision search' is a powerful new function within the super popular app.
The idea is that it becomes easier than ever for Tiktok users to find (and buy!) a piece of clothing, that perfect handbag, or even a snack featured in a video.
It also helps users to quickly find other videos in which an online celebrity appears. The function ultimately is an additional feature that keeps users scrolling and shopping within the app – increasing app traffic – as long as possible.
On September 16, Chinese media reported about the function as a "powerful" new tool that greatly strengthens the functionality of the popular short video app.
The function might not immediately seem completely new to Chinese app users; like Google Image Search, Baidu and Taobao also have similar functions (百度识图, 淘宝识图).
On e-commerce platform Taobao, for example, you can take a photo of an item you want (e.g. a certain snack as in example below) and Taobao will try to find the exact same product and list the online stores where you can buy it.
But TikTok's in-video search function is on a whole new level; it does not require users to scan or upload a photo at all. It gives an indication of what visual search will be like in the future.
Whatever video comes by in your TikTok stream, you only need to click the "search" function (识图), select the part of the video you want to search for (you can drag the square from area to area), and TikTok will find the product or face you're looking for – as long as there are comparable products/faces (it does so very fast).
Very much like Taobao, TikTok will recommend various (in-app) online stores where the product can be purchased.
Want to try out the function? For now, it only works in the Chinese version of the app and is still in the 'testing phase' and does not work with all videos.
Make sure you have an updated version of TikTok.
1. Go to "me" (我) page within TikTok
2. Tick the three lines in the top right corner
3. Go to the last option in the sidebar menu titled "lab" (实验室)
4. Activate the function (image below).
So now if you spot a dress you like and would like to buy, press the 'search' button on the right of a video, select the dress, and TikTok becomes like your personal shopping assistant looking for similar dresses for you.
This really makes online shopping more addictive than ever, and also makes it more difficult for people in online videos to hide where they bought their clothing, or what other videos they are in.
Read more about Tiktok here.
Read more about Chinese apps here.
By Manya Koetse
Spotted a mistake or want to add something? Please let us know in comments below or email us.
©2019 Whatsonweibo. All rights reserved. Do not reproduce our content without permission – you can contact us at info@whatsonweibo.com
Didi Riders Can Now Have "Verified Party Members" Drive Them Around
Party-building 3.0? Didi has got it covered.
First published
This is Party-building in the new era: Didi now allows users of its Premier Car Service to let a verified Party member drive them to their destination.
On September 20, as the People's Republic of China is nearing its 70th-anniversary celebrations, the country's most popular taxi-hailing app Didi published an article on Weibo and WeChat explaining its verified Party Member Driver Program.
Recently, riders in Beijing may have noticed something different at Didi's Premier Car service, which is called "Licheng" 礼橙专车 since June of last year.
Thanks to Didi's "Red Flag Steering Wheel" program, spotting a ride hailing CCP member has never been this easy. pic.twitter.com/DuHghtE8xu

— 王博源 Wang Boyuan (@thisboyuan) September 20, 2019
Some of Licheng's drivers now have a red background to their profile photos accompanied by a Communist Party emblem. Upon clicking the profile of these drivers, customers will see that this driver is a Party Member Driver ("党员司机") – meaning that the Didi driver's status as a Party member has been verified through Didi's "Red Flag Steering Wheel" program (红旗方向盘项目) that was set up in November 2018.
Didi writes that these drivers can also be identified as Party members through the red sticker on the dashboard at the passenger side, which literally says "Party member driver."
The article explains that the recent project is an effort to contribute to China's Party-building in the digital era, and that Didi aims to establish a Party member community within its company.
The company is apparently planning to make this community a lively one, as it promises to provide online and offline activities that will help these drivers stay up to date with the latest developments within the Party, and that will increase their "Party awareness."
Starting this month, Didi will reportedly also offer "patriotic classes" to all of its drivers via its online classroom program.
China has more than 88 million Party members. Party membership does not come overnight; those who want to become a Communist Party member need to attend Party courses, pass written tests, be recommended by other members, and pass a screening (read more here).
As for now, riders cannot manually pick to have a Party member as their driver; a nearby driver will be automatically selected when they order a car – if it is a Party member, they will know straight away from the driver's profile.
For now, Didi has set up "mobile Party branches" in Beijing, Shanghai, Shenzhen, and a number of other cities.
On Weibo, some see the initiative as a marketing move from Didi's side. "If you hear the driver is a Party member, you know it's reliable. It's a good thing."
The past year was a tough year for Didi, after the murders of two young women by their Didi driver made national headlines, causing outrage and concerns about customer's safety when hailing a car through the Didi company.
By Manya Koetse
Spotted a mistake or want to add something? Please let us know in comments below or email us.
©2019 Whatsonweibo. All rights reserved. Do not reproduce our content without permission – you can contact us at info@whatsonweibo.com