Beijing Introduces New Rules: Employers Can No Longer Ask Female Candidates about Marital or Childbearing Status
It's supposed to promote equality on the job market, but will it change things?
First published
Chinese employers are reportedly no longer allowed to ask female job candidates if they are married or have children. But will this help the position of Chinese women on the job market?
Nine government departments in Beijing have jointly released a document stating that employers are no longer allowed to ask female job candidates about their marital or childbearing status.
Although the issue made headlines in China on June 27, a document issued by the Chinese Ministry of Human Resources and Social Security in February of this year already contained the stipulations. The notice shared by state media today is dated May 20, 2019.
The document is titled "Notice on Further Strengthening Recruitment Management to Promote Women's Employment" ("关于进一步加强招聘活动管理促进妇女就业工作的通知") (link), and states that no requirements for gender should be included in any recruitment plans or interviews.
Xinhua News reports that the document prohibits asking about the marital or fertility status of female candidates during interviews, and also eliminates pregnancy testing from pre-employment health examination lists.
The recent move is part of a wider effort led by China's Ministry of Human Resources and Social Security to ban discrimination against women in the workforce.
Companies violating these rules will reportedly be fined 10,000 yuan ($1452) or more if they refuse to correct their practices.
At time of writing, the topic "Recruiters Cannot Ask about Women's Marital & Childbearing Status" (#招聘不得询问妇女婚育情况#) received over 340 million views on social media platform Weibo.
Gender discrimination on China's job market
Gender discrimination in the job-search process has been a hot topic in China for years. A 2015 study found that 87% of female college grads say there is gender discrimination for female job candidates.
The position of women in China's job market is a complicated one.
On the one hand, education levels for women have greatly improved among Chinese women over recent decades, bringing greater gender equality – not just within the family, but within the society at large.
China boasts one of the higher levels of female labor force participation in the world. In 2018, the female labor force participate rate was 61%.
But at the same time, Chinese women face huge disadvantages in their working lives. Preferences for male candidates are ubiquitous in job advertisements, or may state that women who are married with children are preferred candidates. On average, women also still earn 36% less than men for doing similar work.
Since the end of the One Child Policy, social pressure to have a second child and calls for extended maternity leaves for women are potentially harming the (economic) position of women in China in the long run.
With a 98-day paid maternity leave and paid leave for prenatal checkups, Chinese laws on maternity leave are quite generous. But because this significantly increases the financial costs for (private) companies, many employers would rather hire a man than a woman who has not had children yet.
With the introduction of the "two-child-policy", a woman could take a total paid leave of almost 200 days if she had two children. Calls to extend maternity leave to three years caused controversy on Weibo in 2014, when women said that nobody would hire a woman that could potentially be gone for six years.
In 2018, news came out that one school in Zhengzhou, Henan, had a policy of giving 'time slots' to female teachers to get pregnant with their (second) child. When one female teacher fell pregnant before her 'turn' was up, she was dismissed.
Earlier this year, the case of a woman in Dalian who was let go by the company for falling pregnant within her trial period also ignited discussions online.
When women who are already employed have a baby, they also have a greater chance of being demoted or earning less. A survey by job recruitment site Zhaopin.com found that 33 percent of women had their pay cut after giving birth and 36 percent were demoted (NPR).
When it was announced in 2016 that Anhui province would introduce a paid 'menstrual leave' for working women on their period, many female netizens protested the policy, saying that granting women special days off would only "make it even harder for women to be hired."
Will this really help?
As for the latest announced regulations – many netizens are not too optimistic that they will actually change the position of women on the job market.
"Lazy politics, do they think that a few laws will solve the basic problem? And that companies will listen?"
"How will you implement these regulations?", others wonder.
"Even if they're not allowed to ask, they have others way to find out your status," another person writes.
One Weibo commenter remarks: "I asked my friend who works in human resources if they really ask these questions. He answered: 'Of course we don't, that would be very unprofessional.' 'But if you filter out the resumes do you take gender into account?' He answered: 'Ha ha ha! Of course we do!'"
Some responses on Weibo are even more pessimistic, saying: "This will just make companies deny women of a certain age altogether. If you really want to change things you should give both men and women maternity leave."
"To be honest," one commenter named Absolom writes: "The costs that come with women's childbearing should either be a responsibility taken up by the family (if you think that childbearing is a private affair), or by the state (if you think heightening childbearing rates is of importance to society). The ones least responsible for this are companies. If you put all responsibility on companies, I'm afraid that it's still the women who suffer in the end. If they're not allowed to ask, these companies simply won't hire women of childbearing age at all."
The majority of comments on Weibo also convey the idea that the policy might lead to companies not hiring women at all anymore; making things worse for them instead of improving their position on the job market.
But not all responses are negative. "I do support this policy," one person comments: "When I just graduated and was looking for a job, one employer once expressed his concern over my single status, [saying] they were afraid I'd get married. Recently I was also looking for work, and one person straightforwardly asked me if I was okay with quitting my job if I'd get pregnant."
Even so, the supportive comments are difficult to find among the thousands of reactions. "Are you 30 and single?" one Weibo user writes: "You might as not go to the job interview at all anymore."
By Manya Koetse, with contributions from Miranda Barnes
Follow @whatsonweibo
Spotted a mistake or want to add something? Please let us know in comments below or email us. Please note that your comment below will need to be manually approved if you're a first-time poster here.
©2019 Whatsonweibo. All rights reserved. Do not reproduce our content without permission – you can contact us at info@whatsonweibo.com
Didi Announces Relaunch of Hitch Carpooling, Igniting Controversy with Curfew for Women
This week, Didi announced it would allow users to 'hitch' a ride again, but the proposed curfew for female passengers stirred controversy.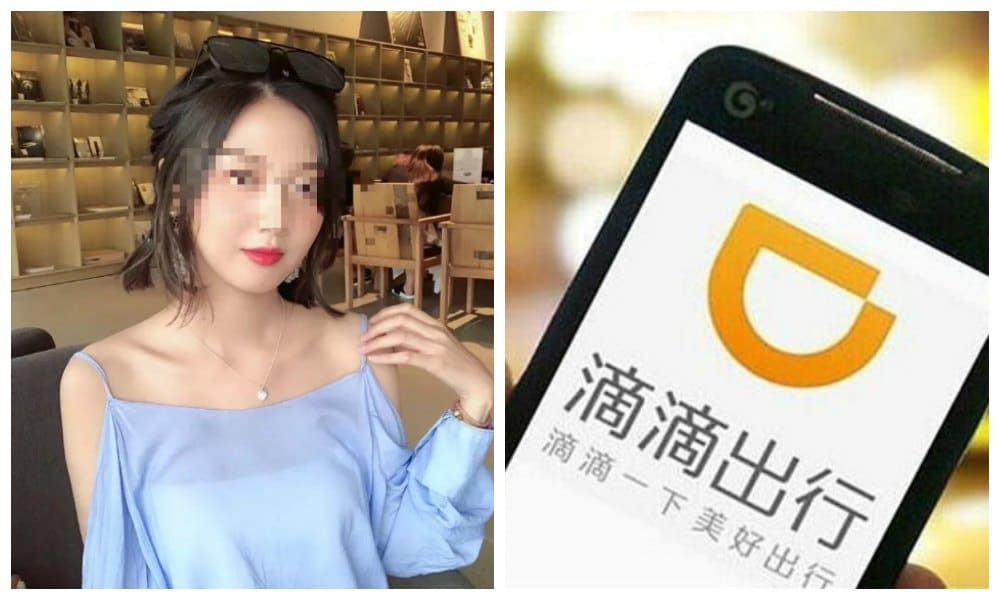 Over a year after China's most popular car-hailing company Didi Chuxing took down its carpooling service, news of its relaunch – including a curfew for female passengers – became a huge topic of debate on Chinese social media this week.
Earlier this week, Didi Chuxing (滴滴出行) announced that it would be relaunching its carpooling service Hitch (滴滴顺风车 Didi Shunfengche) on November 20 in seven trial cities.
The announcement comes after more than a year of safety overhauls and periods of public discussion following the murder of two female passengers committed by Hitch drivers in 2018.
But the new safety guidelines, which included an 8 pm curfew for female riders, drew major outrage from online commenters.
Hitch is a carpooling app where riders and drivers heading in the same direction can team up and split the cost. The two murder cases in May and August of 2018, coupled with multiple reported cases of sexual assault, led to widespread criticism that Didi does not sufficiently vet drivers and ensure the safety of its (female) riders.
In response, Didi suspended the Hitch service indefinitely in the summer of 2018 and revamped its safety protocols across the entire platform.
"Hi, long time no see," began a statement from Didi Hitch's Weibo account announcing the relaunch on November 6: "After 435 days of hard work, we developed 18 iterations, optimized 330 functions, and received 300,000 user suggestions. Finally, we decided to move forward, hoping that Hitch can shoulder our responsibilities and create value for the public."
The trial operations are set to begin in Harbin, Taiyuan, Shijiazhuang, and Changzhou on November 20 of this year, and expand to Shenyang, Beijing, and Nantong on November 29.
Didi further specified its trial operations, writing that services would be active from 5.00 in the morning until 23.00 at night, adding in between brackets that the services for women would end at 20.00 at night.
Many Weibo users were ecstatic at the news of the Hitch service starting again, but discussions were soon dominated by the question of whether or not Didi's curfew for women was a sexist measure.
"What kind of protection is limiting the movement of women?! How about please restrict the damn criminals instead, okay?" one Weibo user commented on a popular news post about the story.
"After an entire year of discussion, this is your plan??" others asked: "Sure, I agree to the rule that women cannot ride after 8 pm, as long as men are also not allowed to leave home after 8 pm."
One lawyer commented: "Stupid. Is this just a disclaimer from Didi? Self-protection? Or is it blatant discrimination against customers? In the face of a frequent and dangerous problem, rather than be concerned with prevention, protection, and response, they simply come up with strategies that refuse service to passengers."
Didi responded that both the curfew and a 50km limit placed on rides were temporary safety measures during the trial relaunch period while the company continues to improve its services, but it did not help cool down discussions. Hashtags such as "Didi Hitch's New Plan is Sex Discrimination" (#滴滴顺风车新方案被指性别歧视#) soon made their way across social media.
Besides the curfew, the relaunch announcement of Hitch also included an extensive range of other new safety features and regulations, including an entire program devoted to the safety of women. We have translated it below:
"PROTECTION PLAN FOR WOMEN"
1. Anti-single-picking mode: hide personal information and adopt a two-way confirmation mechanism to avoid the danger of drivers targeting single women.
2. Utilizing travel behavior records and other data, an algorithm will be integrated to find the most suitable fellow travelers for female users.
3. A customized "female safety assistant" includes the following features:
1 Rider can view relevant information such as the age of the car, the driver's age, and the time of the most recent facial recognition verification of the driver
2 Reminder to share your route while traveling, availability of emergency contact services, real-time location protection, and other security functions.
3 Can check trip safety information and discover whether any abnormal behavior has taken place. In the case of abnormal behavior such as route deviation and long-term stopping, the emergency contact person will be informed immediately.
4. Special protections for women's travel: long-distance trips require riders to undergo facial recognition, female users must set up emergency contacts, the driver will automatically audio record the trip (encrypted and uploaded to the platform).
5. Temporary restrictions: no cross-city trips or trips longer than 50 km will be allowed, and women will not be allowed as passengers from 8 pm to 5 am.
Although some of the new proposed policies above were met with online support*, as they were clearly designed to address the specific circumstances that led to the two murders in 2018, the curfew for women predominantly caused online anger.
Many commenters pointed out that one of the Didi murders was committed in broad daylight, not at night, which makes the curfew rule all the more confounding.
When big Weibo accounts such as the All-China's Women Federation also started commenting on the issue, Didi Hitch apparently chose to avert further controversy; on November 7, Didi announced that during the trial period of its continued operations, services for all passengers, male and female, will now be limited to 8 pm.
"That's right, we're all equal as passengers," some commented on the sudden policy change. Others, however, saw the change as a confirmation that Didi Hitch's policies were indeed sexist.
Some commenters suggested something else to supposedly ensure Didi passengers' safety: "Perhaps Didi should no longer allow male drivers to work after 8.00 pm instead."
With 2018 being Didi's toughest business year yet, this week's controversy shows that the company still has to work hard this year and in the year to come to win back its customers' trust, especially when it comes to its female passengers.
*(One of the more popular safety suggestions submitted to Didi during its period of public comment was the plan for all Hitch drivers' information to be checked through a third-party credit data provider, although it is not sure when or if this proposed measure will be realized in the future.)
Spotted a mistake or want to add something? Please let us know in comments below or email us. First time commenters, please be patient – we will have to manually approve your comment before it appears.
©2019 Whatsonweibo. All rights reserved. Do not reproduce our content without permission – you can contact us at info@whatsonweibo.com.
Horrific Dalian Attack Dominates Discussions on Weibo: Suspect Arrested
People's Daily writes the attacker suffered from "mood swings" after a fight with his girlfriend.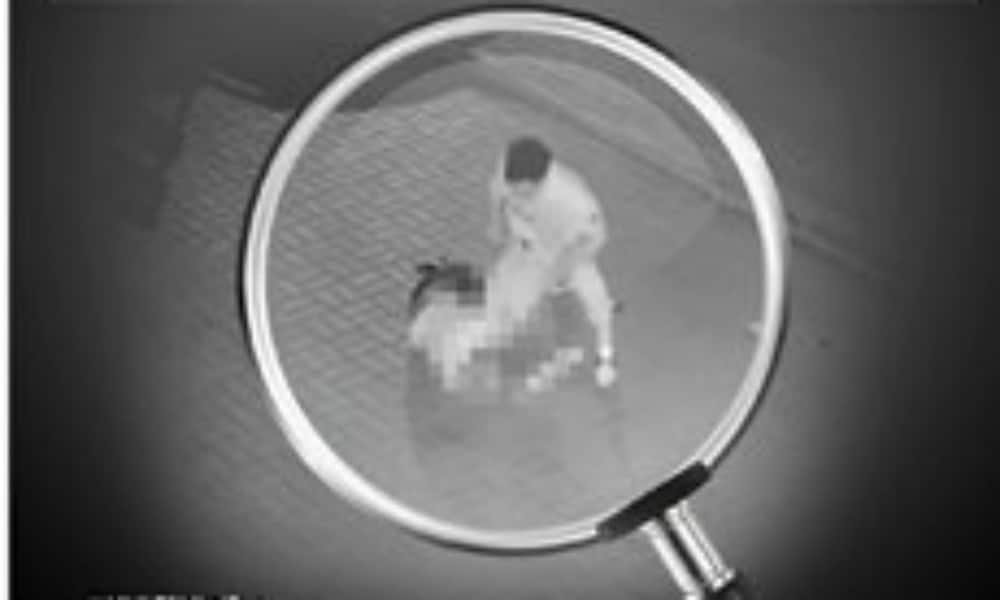 First published
A gruesome attack on a woman walking the streets alone was caught on surveillance cameras this weekend. The violent assault has been a major topic of discussion on Chinese social media for the past two days. After a manhunt for the attacker, state media now report that he has been arrested.
A shocking surveillance video capturing a female pedestrian being attacked and severely beaten by a man is dominating discussions on Chinese social media these days.
The surveillance video started making its rounds on WeChat and Weibo on Monday. The extremely disturbing footage shows how a woman is walking by herself and is then approached by a man who beats her to the ground, severely kicks her head and body some twenty times, tears her clothing, and then drags the woman away by her hair (warning graphic).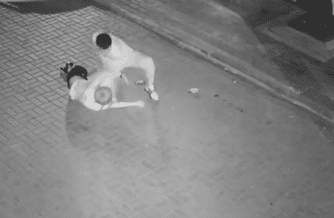 Chinese authorities and social media companies could not seem to find the source of the video right away.
Since the footage was captured at night, it did not clearly show the surroundings, leading to police all across China launching an investigation to find out more about where this took place. On Tuesday morning, the Ministry of Public Security asked the public to provide leads on the incident.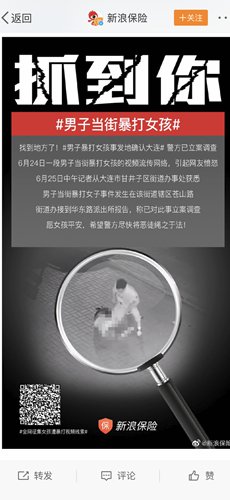 It now turns out that the horrific attack occurred on June 22 at 0:44 AM in the Ganjingzu district in the city of Dalian, where police received a report that night that matches the incident on the video.
The victim has been identified as the 29-year-old Wu, who is reported to have suffered "soft tissue damage to her face" due to the attack, and who has since been discharged from the hospital following treatment.
Although some netizens questioned how it would be possible for the victim to only suffer "soft tissue damage," further details were not disclosed.
The security company which the surveillance camera belonged to stated they did not know how the video had leaked online in the first place.
On Tuesday afternoon, some reports claimed the attacker had not been arrested nor identified yet. Other reports said that Dalian police were investigating a suspect by late afternoon.
"He suffered from mood swings after a fight with his girlfriend."
On Tuesday night at 23:45, state media outlet People's Daily reported on Weibo that the suspect had been detained.
The newspaper stated that the suspect is a 31-year-old man from Dalian named Wang. According to People's Daily, he suffered from "mood swings" after a "fight with his girlfriend," and randomly attacked and molested the victim "after a night of drinking." He has now confessed to his crime.
Photos of the alleged suspect are making their rounds on social media, although official sources have not confirmed that these photos are indeed of the 31-year-old Wang.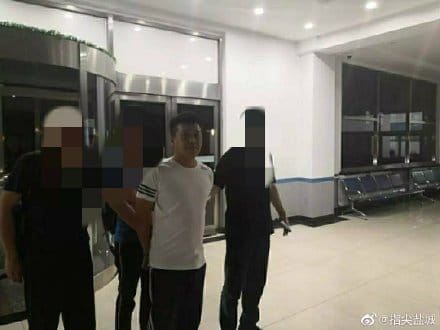 By now, the Weibo hashtags "Man Beats up Girl in the Middle of the Street" (#男子当街暴打女孩#) and "Woman Viciously Beaten and Dragged Away by Man Late at Night" (#女子深夜遭男子暴打拖行#) received a staggering 1,35 billion and 120 million views, showing that this case is closely followed by Chinese netizens – comparable to the Didi murder cases that also received major attention in 2018.
Many comments on Tuesday night criticized Chinese state media for reporting on the suspect's alleged "mood swings."
"This brings a whole new meaning to the term 'mood swings'," one commenter noted. "Let's hope his prison cell mates will beat him every day he has a 'mood swing.'"
"I don't want to know anything about his feelings before he used this kind of violence! I don't want to know anything about his experience! It's never a reason to do this to a stranger!"
"So mood swings lead to people randomly attacking and molesting an innocent passer-by?!" Others wrote: "He broke up with his girlfriend and wanted revenge on all women."
In late May of this year, a young woman was stabbed to death in the city of Nanchang, in what appeared to have been a random attack; the attacker, a 32-year-old man, was unable to find a wife and suffered from a mental illness.
In 2015, a man with a sword stabbed a woman to death in front of the Uniqlo store in Beijing's Sanlitun area. That same year, another Chinese man stabbed five random women who resembled his ex-girlfriend.
About the Dalian case, one commenter says: "This degree of violence just makes my blood run cold. For the police, it might just be another case, and they're not making a big fuss about it, and that saddens me."
Another Weibo user writes: "The evil for women in society is just too much. To be violently attacked like this on your way home – it's just inexplicable. I hope the victim will get well soon."
By Manya Koetse and Miranda Barnes
Follow @whatsonweibo
Spotted a mistake or want to add something? Please let us know in comments below or email us. Please note that your comment below will need to be manually approved if you're a first-time poster here.
©2019 Whatsonweibo. All rights reserved. Do not reproduce our content without permission – you can contact us at info@whatsonweibo.com