Beijing Introduces New Rules: Employers Can No Longer Ask Female Candidates about Marital or Childbearing Status
It's supposed to promote equality on the job market, but will it change things?
First published
Chinese employers are reportedly no longer allowed to ask female job candidates if they are married or have children. But will this help the position of Chinese women on the job market?
Nine government departments in Beijing have jointly released a document stating that employers are no longer allowed to ask female job candidates about their marital or childbearing status.
Although the issue made headlines in China on June 27, a document issued by the Chinese Ministry of Human Resources and Social Security in February of this year already contained the stipulations. The notice shared by state media today is dated May 20, 2019.
The document is titled "Notice on Further Strengthening Recruitment Management to Promote Women's Employment" ("关于进一步加强招聘活动管理促进妇女就业工作的通知") (link), and states that no requirements for gender should be included in any recruitment plans or interviews.
Xinhua News reports that the document prohibits asking about the marital or fertility status of female candidates during interviews, and also eliminates pregnancy testing from pre-employment health examination lists.
The recent move is part of a wider effort led by China's Ministry of Human Resources and Social Security to ban discrimination against women in the workforce.
Companies violating these rules will reportedly be fined 10,000 yuan ($1452) or more if they refuse to correct their practices.
At time of writing, the topic "Recruiters Cannot Ask about Women's Marital & Childbearing Status" (#招聘不得询问妇女婚育情况#) received over 340 million views on social media platform Weibo.
Gender discrimination on China's job market
Gender discrimination in the job-search process has been a hot topic in China for years. A 2015 study found that 87% of female college grads say there is gender discrimination for female job candidates.
The position of women in China's job market is a complicated one.
On the one hand, education levels for women have greatly improved among Chinese women over recent decades, bringing greater gender equality – not just within the family, but within the society at large.
China boasts one of the higher levels of female labor force participation in the world. In 2018, the female labor force participate rate was 61%.
But at the same time, Chinese women face huge disadvantages in their working lives. Preferences for male candidates are ubiquitous in job advertisements, or may state that women who are married with children are preferred candidates. On average, women also still earn 36% less than men for doing similar work.
Since the end of the One Child Policy, social pressure to have a second child and calls for extended maternity leaves for women are potentially harming the (economic) position of women in China in the long run.
With a 98-day paid maternity leave and paid leave for prenatal checkups, Chinese laws on maternity leave are quite generous. But because this significantly increases the financial costs for (private) companies, many employers would rather hire a man than a woman who has not had children yet.
With the introduction of the "two-child-policy", a woman could take a total paid leave of almost 200 days if she had two children. Calls to extend maternity leave to three years caused controversy on Weibo in 2014, when women said that nobody would hire a woman that could potentially be gone for six years.
In 2018, news came out that one school in Zhengzhou, Henan, had a policy of giving 'time slots' to female teachers to get pregnant with their (second) child. When one female teacher fell pregnant before her 'turn' was up, she was dismissed.
Earlier this year, the case of a woman in Dalian who was let go by the company for falling pregnant within her trial period also ignited discussions online.
When women who are already employed have a baby, they also have a greater chance of being demoted or earning less. A survey by job recruitment site Zhaopin.com found that 33 percent of women had their pay cut after giving birth and 36 percent were demoted (NPR).
When it was announced in 2016 that Anhui province would introduce a paid 'menstrual leave' for working women on their period, many female netizens protested the policy, saying that granting women special days off would only "make it even harder for women to be hired."
Will this really help?
As for the latest announced regulations – many netizens are not too optimistic that they will actually change the position of women on the job market.
"Lazy politics, do they think that a few laws will solve the basic problem? And that companies will listen?"
"How will you implement these regulations?", others wonder.
"Even if they're not allowed to ask, they have others way to find out your status," another person writes.
One Weibo commenter remarks: "I asked my friend who works in human resources if they really ask these questions. He answered: 'Of course we don't, that would be very unprofessional.' 'But if you filter out the resumes do you take gender into account?' He answered: 'Ha ha ha! Of course we do!'"
Some responses on Weibo are even more pessimistic, saying: "This will just make companies deny women of a certain age altogether. If you really want to change things you should give both men and women maternity leave."
"To be honest," one commenter named Absolom writes: "The costs that come with women's childbearing should either be a responsibility taken up by the family (if you think that childbearing is a private affair), or by the state (if you think heightening childbearing rates is of importance to society). The ones least responsible for this are companies. If you put all responsibility on companies, I'm afraid that it's still the women who suffer in the end. If they're not allowed to ask, these companies simply won't hire women of childbearing age at all."
The majority of comments on Weibo also convey the idea that the policy might lead to companies not hiring women at all anymore; making things worse for them instead of improving their position on the job market.
But not all responses are negative. "I do support this policy," one person comments: "When I just graduated and was looking for a job, one employer once expressed his concern over my single status, [saying] they were afraid I'd get married. Recently I was also looking for work, and one person straightforwardly asked me if I was okay with quitting my job if I'd get pregnant."
Even so, the supportive comments are difficult to find among the thousands of reactions. "Are you 30 and single?" one Weibo user writes: "You might as not go to the job interview at all anymore."
By Manya Koetse, with contributions from Miranda Barnes
Follow @whatsonweibo
Spotted a mistake or want to add something? Please let us know in comments below or email us. Please note that your comment below will need to be manually approved if you're a first-time poster here.
©2019 Whatsonweibo. All rights reserved. Do not reproduce our content without permission – you can contact us at info@whatsonweibo.com
Papi Jiang Receives Online Backlash for Giving Son Her Husband's Surname
As a role model for female empowerment, Papi Jiang should not have given her child her husband's last name, 'feminists' on Weibo say.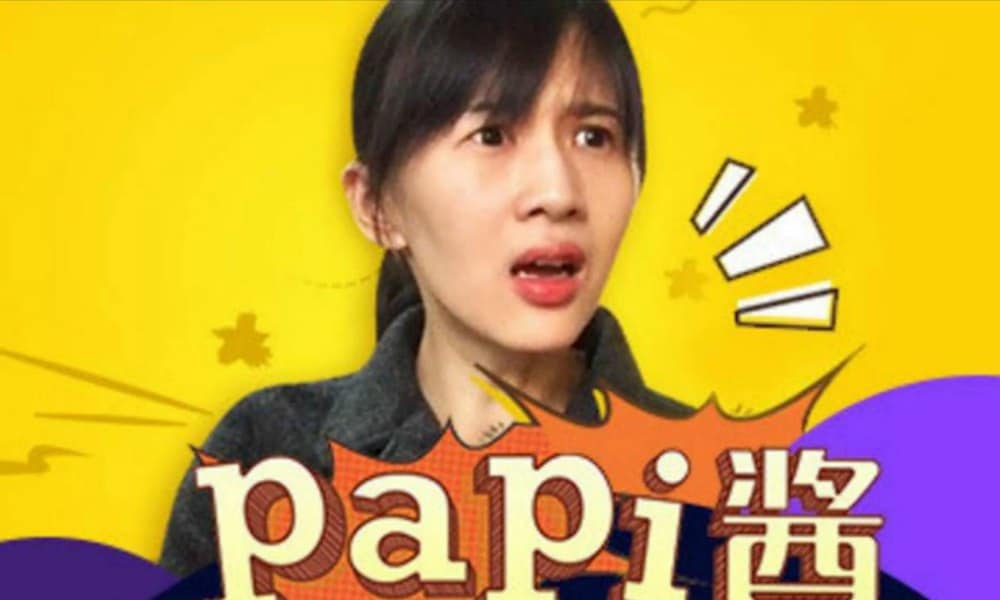 First published

An independent woman such as self-made superstar Papi Jiang should not have given her child her husband's last name, Chinese self-proclaimed feminists say. The issue became top trending on Weibo this week.
China's favorite online comedian and Weibo superstar Papi Jiang (papi酱) has received online backlash for giving her baby her husband's surname.
The online controversy erupted on Mother's Day, when Papi shared a photo of her and her baby on her Weibo account, that has some 33 million followers.
Papi Jiang (33) recently became a mum and wished all mothers a "Happy Mother's Day" in her post, which addressed how being a mum is one of the most tiring tasks she has ever faced in her life. The internet celebrity also posted about suffering from mastitis (inflammation of the breast) while breastfeeding.
Underneath the post, Weibo users started a discussion on Papi Jiang being a mum and why such a successful self-made woman had opted to name her baby after her husband, instead of giving him her own surname.
Dozens of disappointed fans, internet trolls, and self-proclaimed feminists accused Papi of not being an "independent woman," and some even suggested Papi was a "married donkey" (婚驴) for "blindly following the common rules of a patriarchal society."
Papi Jiang (real name Jiang Yilei) is a Beijing Central Academy of Drama graduate who rose to online fame in 2015/2016 with her sharp and sarcastic videos that humorously address relevant topics in Chinese society.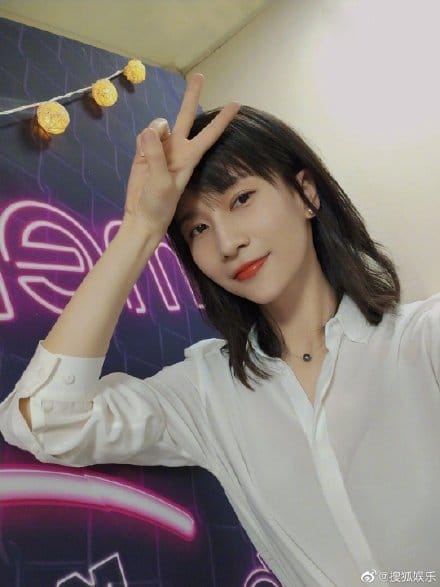 She has been a highly successful as a career woman; since as early as 2016, companies offer millions to get Papi Jiang to promote their brand in one of her videos.
The comedian is often seen as an online role model for female empowerment; not just because of her economic success and independence, but also because her success is not based on her looks – which generally is the case with many female online influencers in China. Proudly identifying herself as a "leftover woman" in the early days of her rise to fame, and not afraid to use vulgar language, she was a breath of fresh air in China's 'Big V' culture.
Papi once said that the most important person in the life of an independent woman is herself.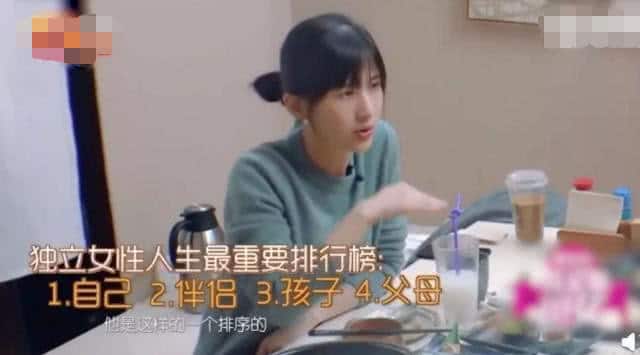 The vlogger already learned that fame can be a double-edged sword back in 2016, when she was targeted by online censors for spreading "vulgar language and content."
This week, the controversy over the surname of Papi's child temporarily became one of the most-searched hashtags on Weibo (#papi酱孩子随父姓引争议#), and some Chinese media outlets also reported the issue.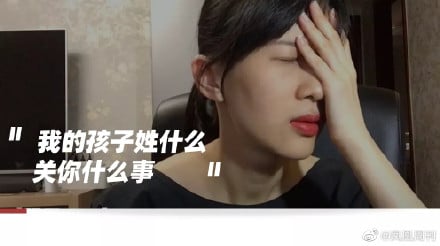 As per China's Marriage Law of 1980, parents can give their child either the father's or the mother's surname. It is relatively unusual for parents to give their newborn the mother's name, but there has been a recent rise in the number of babies to receive their mother's surname.
Although Papi faced backlash for supposedly not being 'independent' for giving her child her own family name, many of Papi Jiang's have come to her defense today. According to some Weibo commenters, the people who are criticizing her are "braindead single feminists" or "internet trolls projecting their own unhappiness onto Papi."
At the time of writing, Papi Jiang's Mother Day post and the one addressing her mastitis seem to have been removed.
By now, online discussions have also shifted to address what feminism actually is – and whether or not those attacking Papi over her child's name are feminists or not.
"Some feminists on Weibo are truly ridiculous," another person writes: "They talk about feminism all the time, but are quick to point their finger at women, what's that about?"
"I am a real feminist," one commenter writes: "The core of feminism is all about giving women the freedom to choose. This also means that women have the freedom to give their child the dad's name."
To read more about Chinese feminism, also see:
– Liberal Writer Li Jingrui Angers Chinese Feminists: "Weaklings and Warriors Are Not Defined by Gender"
– Is There No Chinese Feminism?
To read more about Papi Jiang, check out these articles.
By Manya Koetse (@manyapan)
With contributions from Miranda Barnes
Follow @whatsonweibo
Spotted a mistake or want to add something? Please let us know in comments below or email us. First-time commenters, please be patient – we will have to manually approve your comment before it appears.
©2020 Whatsonweibo. All rights reserved. Do not reproduce our content without permission – you can contact us at info@whatsonweibo.com.
IKEA China Masturbation Video Causes Consternation on Weibo
For some people, IKEA apparently feels a little too much like home.
First published

A video of a woman masturbating in an IKEA store in China has gone viral among Chinese social media users.
In the video, a woman is filmed while fondling herself within an IKEA store while regular customers are shopping in the background. The video is rumored to have been filmed at the store's Guangzhou location.
In the 2-minute video that is making its rounds, the woman is first posing on an IKEA sofa – without any pants on – pleasuring herself while another person films her.
Another shot shows her masturbating on an IKEA bed with multiple customers passing by in the background, seemingly not noticing the woman's behavior.
In a third scene, the woman continues to masturbate within one of the store's showrooms.
Since the pornographic video has spread across Chinese social media like wildfire, IKEA China released a statement on its Weibo account on May 9th, in which it condemned the video.
The Swedish furniture company stated that it is "committed to providing home inspiration for the public" and strives to provide a "safe, comfortable, and healthy shopping experience and environment" for its customers. IKEA further writes it "firmly opposes and condemns" the video.
In 2015, a similar incident went trending on Chinese social media regarding a video of a naked girl and a man having sex in a fitting room at the Sanlitun location of Japanese clothing brand Uniqlo.
Because of the unlikely combination of a 'sex video' and 'Uniqlo', many people wondered at the time if the viral video was actually a secret marketing campaign meant to spice up the image of Uniqlo – something that was denied by the chain.
Later on, five people were arrested over the sex tape and the personal details of the woman in the video were revealed and shared by Chinese web users.
"This is the 2020 Uniqlo," one commenter said about today's IKEA controversy.
Although IKEA has filed a police report against the people involved in the making of the video that has now gone viral, the identities of the woman and her accomplice are not yet known or revealed at the time of writing.
Some netizens suggest the video was filmed some time ago – in the pre-COVID-19 era – since the people in the background are not wearing face masks.
The controversy has not made the IKEA brand any less popular on Chinese social media – on the contrary. On Weibo, thousands of web users have posted about the issue, with many flocking to the IKEA Weibo account to comment.
Underneath an IKEA post promoted with the brand's slogan "Your Home, Your Way" – that now seems a bit dubious – people are leaving all sorts of comments about the video.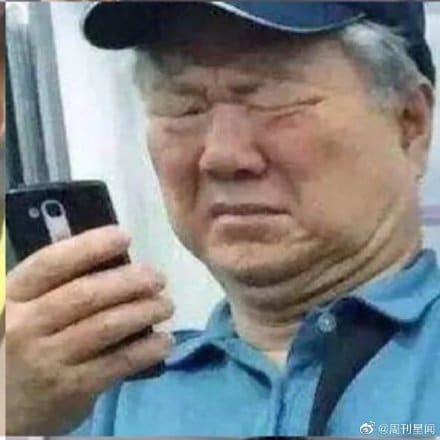 Although some people express anger over the woman's vulgar behavior, there are also many people who seem to find the controversy somewhat amusing, and many others who want to know where they can find the video.
"I'm asking for a friend," is one of the comments that is currently recurring the most in threads about the video.
By Manya Koetse (@manyapan)
With contributions from Miranda Barnes
Follow @whatsonweibo
Spotted a mistake or want to add something? Please let us know in comments below or email us. First-time commenters, please be patient – we will have to manually approve your comment before it appears.
©2020 Whatsonweibo. All rights reserved. Do not reproduce our content without permission – you can contact us at info@whatsonweibo.com.