Horrific Dalian Attack Dominates Discussions on Weibo: Suspect Arrested
People's Daily writes the attacker suffered from "mood swings" after a fight with his girlfriend.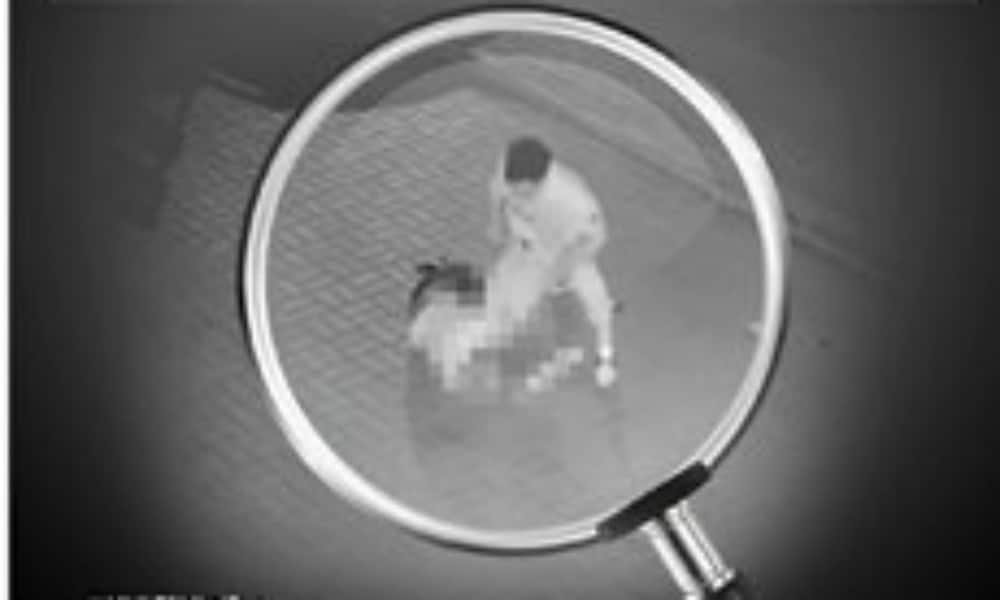 First published
A gruesome attack on a woman walking the streets alone was caught on surveillance cameras this weekend. The violent assault has been a major topic of discussion on Chinese social media for the past two days. After a manhunt for the attacker, state media now report that he has been arrested.
A shocking surveillance video capturing a female pedestrian being attacked and severely beaten by a man is dominating discussions on Chinese social media these days.
The surveillance video started making its rounds on WeChat and Weibo on Monday. The extremely disturbing footage shows how a woman is walking by herself and is then approached by a man who beats her to the ground, severely kicks her head and body some twenty times, tears her clothing, and then drags the woman away by her hair (warning graphic).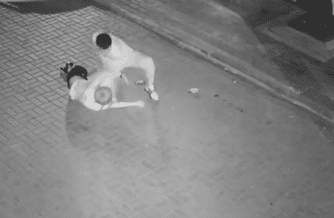 Chinese authorities and social media companies could not seem to find the source of the video right away.
Since the footage was captured at night, it did not clearly show the surroundings, leading to police all across China launching an investigation to find out more about where this took place. On Tuesday morning, the Ministry of Public Security asked the public to provide leads on the incident.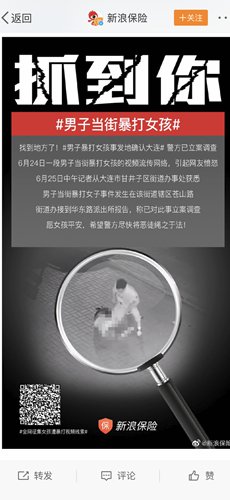 It now turns out that the horrific attack occurred on June 22 at 0:44 AM in the Ganjingzu district in the city of Dalian, where police received a report that night that matches the incident on the video.
The victim has been identified as the 29-year-old Wu, who is reported to have suffered "soft tissue damage to her face" due to the attack, and who has since been discharged from the hospital following treatment.
Although some netizens questioned how it would be possible for the victim to only suffer "soft tissue damage," further details were not disclosed.
The security company which the surveillance camera belonged to stated they did not know how the video had leaked online in the first place.
On Tuesday afternoon, some reports claimed the attacker had not been arrested nor identified yet. Other reports said that Dalian police were investigating a suspect by late afternoon.
"He suffered from mood swings after a fight with his girlfriend."
On Tuesday night at 23:45, state media outlet People's Daily reported on Weibo that the suspect had been detained.
The newspaper stated that the suspect is a 31-year-old man from Dalian named Wang. According to People's Daily, he suffered from "mood swings" after a "fight with his girlfriend," and randomly attacked and molested the victim "after a night of drinking." He has now confessed to his crime.
Photos of the alleged suspect are making their rounds on social media, although official sources have not confirmed that these photos are indeed of the 31-year-old Wang.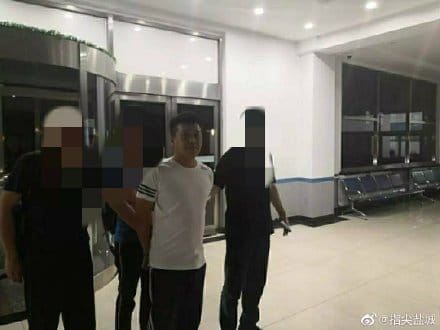 By now, the Weibo hashtags "Man Beats up Girl in the Middle of the Street" (#男子当街暴打女孩#) and "Woman Viciously Beaten and Dragged Away by Man Late at Night" (#女子深夜遭男子暴打拖行#) received a staggering 1,35 billion and 120 million views, showing that this case is closely followed by Chinese netizens – comparable to the Didi murder cases that also received major attention in 2018.
Many comments on Tuesday night criticized Chinese state media for reporting on the suspect's alleged "mood swings."
"This brings a whole new meaning to the term 'mood swings'," one commenter noted. "Let's hope his prison cell mates will beat him every day he has a 'mood swing.'"
"I don't want to know anything about his feelings before he used this kind of violence! I don't want to know anything about his experience! It's never a reason to do this to a stranger!"
"So mood swings lead to people randomly attacking and molesting an innocent passer-by?!" Others wrote: "He broke up with his girlfriend and wanted revenge on all women."
In late May of this year, a young woman was stabbed to death in the city of Nanchang, in what appeared to have been a random attack; the attacker, a 32-year-old man, was unable to find a wife and suffered from a mental illness.
In 2015, a man with a sword stabbed a woman to death in front of the Uniqlo store in Beijing's Sanlitun area. That same year, another Chinese man stabbed five random women who resembled his ex-girlfriend.
About the Dalian case, one commenter says: "This degree of violence just makes my blood run cold. For the police, it might just be another case, and they're not making a big fuss about it, and that saddens me."
Another Weibo user writes: "The evil for women in society is just too much. To be violently attacked like this on your way home – it's just inexplicable. I hope the victim will get well soon."
By Manya Koetse and Miranda Barnes
Follow @whatsonweibo
Spotted a mistake or want to add something? Please let us know in comments below or email us. Please note that your comment below will need to be manually approved if you're a first-time poster here.
©2019 Whatsonweibo. All rights reserved. Do not reproduce our content without permission – you can contact us at info@whatsonweibo.com
From Reckless Driving to Cyber Bullying: Wuhan Mother Jumps to Death after Son Gets Run over by Teacher's Car
The Wuhan mother received online harassment for dressing nicely and for allegedly hyping the case for compensation.
A tragic incident that unfolded in Wuhan has garnered significant attention on Chinese social media this week. It involves a mother who took her own life a week after her son was tragically crushed to death by a car driven by his teacher within the primary school campus.
The little boy named Xiaotan, a grade one student, was run over by a car near the school gates of the Wuhan Hanyang District Hongqiao School (弘桥小学) on May 23. He was just about to pick up a paper plane from the ground when he was hit by the car.
As reported by Thatsmag on May 26, the boy's parents could not accept the teacher's explanation of how the incident could have happened.
The teacher claimed he tried to wave the boy away with his hand when he appeared in front of his car and then waited before proceeding. But CCTV footage from the school showed that the car initially stopped for 2-3 seconds after the front wheels ran over Xiaotan, and then started driving again, causing the back wheels to run over the boy.
The teacher reportedly was not supposed to drive his car there at all according to school rules. According to school staff members, the teacher deviated from the designated path for vehicle entry and exit within the school premises.
On May 25th, the Education Bureau of Hanyang District made an announcement stating that the teacher in question had been criminally detained by the public security authorities and that legal actions will be taken based on the findings of the ongoing investigation into the incident. The school's principal and deputy principal of the school were also removed from their positions.
Following the incident, the boy's mother, Yang, spoke out about the incident at multiple occasions, as she was looking for justice. The way the school and authorities responded to the incident seemed to further exacerbate her despair, as more questions lingered.
Why was her child not sent to the nearest hospital after the incident? Why was the teacher driving so recklessly? Why was a car allowed to enter the primary school campus at all?
On the evening of June 2, Yang jumped from the 24th floor of a building in her residential community.
Cyberbullying
In the wake of this tragedy, the discussions on Chinese social media primarily revolve around the issue of cyberbullying. Many people believe that it was the online harassment Xiaotan's mother endured that ultimately led her to take her own life.
After the death of her son, Yang voiced her grievances in multiple ways. The woman, a successful local real estate agent, received online slander for dressing nicely or even because she wore makeup. Other people accused her of hyping her son's death to get more compensation, as she waited around the school for answers and an apology while mourning her son and talking to reporters.
Before her tragic death, Yang had published a post online in which she said she wanted to go and be together with her son (#坠楼离世母亲曾发文称想陪孩子一起去#).
Many people compared the story to that of Liu Xuezhou (刘学洲). The teenage boy became well-known in 2022 after an online search for his biological parents turned into a nightmare. Not only did Liu Xuezhou discover he was a victim of human trafficking, he also suffered online harassment. The situation eventually drove him to commit suicide.
One Weibo blogger (@开花富贵老娘发飙) highlighted that the Wuhan mother's death should not solely be attributed to online harassment but rather to the lack of psychological support for individuals who go through such immense tragedies and suddenly find themselves in the spotlight of online attention. The blogger emphasized the need for psychological intervention for victims like the mother in Wuhan and Liu Xuezhou, as they often resort to expressing their grievances online, only to become a target of cyberbullies.
Commentator Hu Xijin (胡锡进) also responded to the issue in a post on June 4, in which he highlighted that the case is tragic and complex, and that cyberbullying is one factor that worsened the mother's mental state. Online harassment must be avoided at all costs, Hu argued: "Internet users need to think about how to express their opinions without being harsh towards those who are grieving."
On Douyin, where Yang frequently posted, many people mourn the tragic death of both mother and son.
Meanwhile, multiple commenters note how the cars inside Wuhan's school campuses have disappeared, and that even outside of Wuhan in other cities in Hubei, there are no longer cars parked inside the primary school campus. Various sources report that, following the incident, it was announced that vehicles are no longer allowed to park inside school campuses.
On June 3, various bloggers also noted how accounts that were involved in the online harassment of Yang have now been restricted or blocked by the Weibo platform.
By Manya Koetse, with contributions by Miranda Barnes
For information and support on mental health and suicide, international helplines can be found at www.befrienders.org.
Get the story behind the hashtag. Subscribe to What's on Weibo here to receive our newsletter and get access to our latest articles:
Spotted a mistake or want to add something? Please let us know in comments below or email us. First-time commenters, please be patient – we will have to manually approve your comment before it appears.
©2023 Whatsonweibo. All rights reserved. Do not reproduce our content without permission – you can contact us at info@whatsonweibo.com.
Outrage over Chinese Food Blogger Torturing Cat in Online Video
Chinese food vlogger Xu Zhihui (徐志辉) was part of a cat abuse chat group on QQ.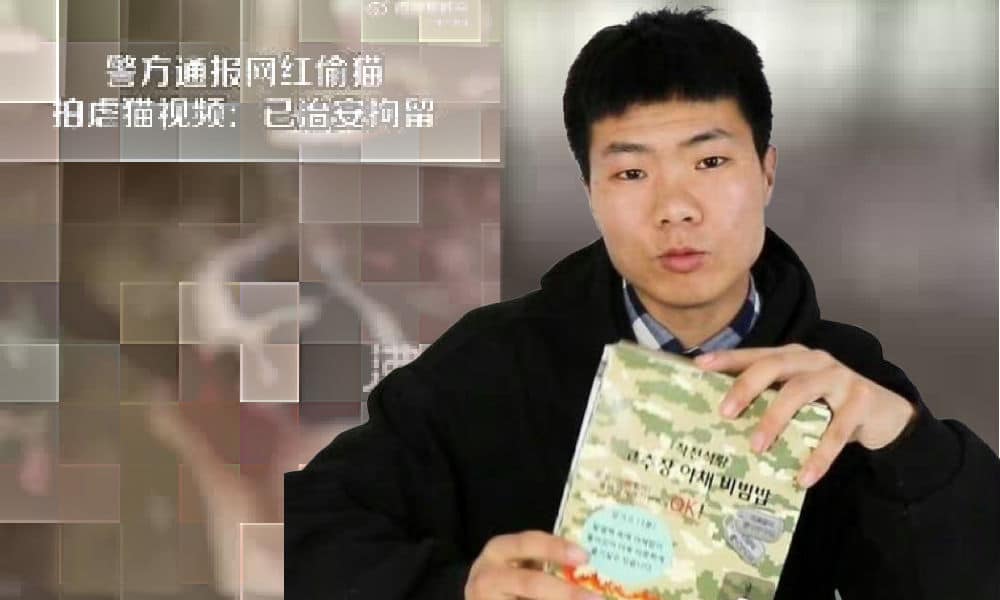 A shocking and extremely cruel video in which a Chinese wanghong (online influencer) tortures a stolen cat has sparked outrage on Chinese social media.
The person involved is the Anhui-based food blogger/vlogger Xu Zhihui (徐志辉), who runs multiple accounts, including a Bilibili account with more than 400,000 followers and a Weibo account with over 20,000 fans (@杰克辣条). Xu is mostly known for posting videos of himself cooking and eating food.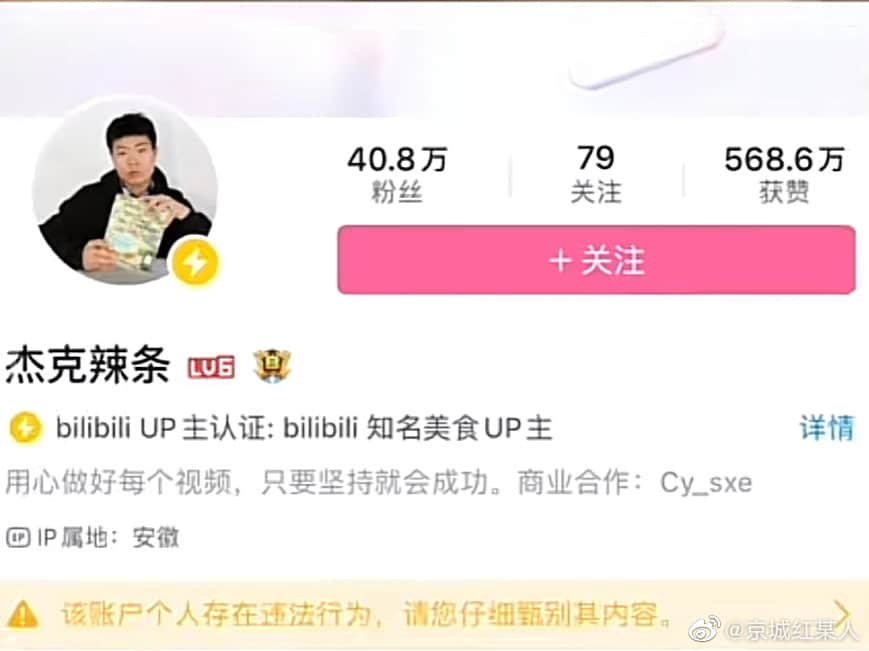 The cat abuse incident happened on April 15 in Funan County's Lucheng, Anhui Province, where the 29-year-old Xu filmed his horrific acts, including tying up the cat, binding it to a tree, cutting its paws, and burning it alive. He then uploaded the video and shared it to a QQ group dedicated to cat abuse. It later circulated around social media, triggering outrage.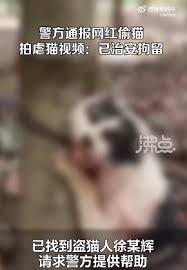 According to screenshots that leaked online and the very fact Xu was part of a cruel 'cat abuse chat group,' this probably was not the first time for him to torture animals.
According to a police statement, authorities received reports about the stolen cat and the abuse video on April 26th, after which they immediately launched an investigation.
On April 27th, Xu posted an apology on his Weibo channel, in which he said he felt ashamed and sorry for what he did and that he was willing to bear "all the consequences" of his actions. He also wrote that he was being criticized and held accountable by both the public security bureau and Internet authorities. "Please give me another chance," he wrote. The comments on the post were switched off.
A noteworthy part of Xu's online apology is that it has a dedicated Weibo hashtag page including a 'topic summary' in which Xu apologized. The hashtag page was hosted by Toutiao News. The mix of the personal message by Xu on a hashtag page hosted by Chinese media seems to indicate that these parties worked together in spreading Xu's words about how remorseful he allegedly is (#偷猫拍虐猫视频网红道歉#).
The comment sections suggest that most people will not forgive Xu for what he did. Many people say the story makes them feel sick to their stomach, and that the idea of 'cat abuse' chat groups makes their skin crawl.
"People like this do not change," one person wrote. "Give you another chance?! Did you give that kitty a chance?!"
"Today he abuses a cat, tomorrow he kills a person. Straight to hell with him," others wrote: "Go die!"
Xu's actions are regarded as "negatively impacting society" and he currently is detained in Funan in accordance with the Public Security Administrative Punishments Law. His Bilibili account currently also displays a message that it is getting banned.
Although there are various laws in China regarding wildlife and the protection of animals, there currently is no national law that is explicitly against animal cruelty for all animals. Some legal bloggers explored under which laws Xu could be punished for his actions other than the abuse itself, such as stealing a cat and also uploading such a video to the internet (#虐待无主流浪猫狗或不被处罚#, #公共场合虐待动物并传播视频或犯罪#).
In recent years, voices calling for better laws on animal abuse in China have grown louder. In 2020, after a horrific story of a Chinese security guard pouring scalding water over a cat went viral, Chinese media outlet CCTV called out for a rapid legislation against animal abuse. That same video was shared in light of this incident again.
In 2021, home security cameras captured how anti-epidemic workers beat a pet dog to death in Shangrao. This also caused an online storm over animal abuse during 'zero Covid.'
"I strongly call for legislation, [we must] defend the bottom line of morality," some commenters now write: "We will never forgive this."
By Manya Koetse
Get the story behind the hashtag. Subscribe to What's on Weibo here to receive our newsletter and get access to our latest articles:
Spotted a mistake or want to add something? Please let us know in comments below or email us. First-time commenters, please be patient – we will have to manually approve your comment before it appears.
©2023 Whatsonweibo. All rights reserved. Do not reproduce our content without permission – you can contact us at info@whatsonweibo.com.
Subscribe to our newsletter
Stay updated on what's trending in China & get the story behind the hashtag
Sign up here to become a premium member of What's on Weibo today and gain access to all of our latest and premium content, as well as receive our exclusive newsletter. If you prefer to receive just our weekly newsletter with an overview of the latest, you can subscribe for free here.
Would you like to become a contributor, or do you have any tips or suggestions for us? Get in touch with us here.