Can't Enter Uni Because of Daddy's Bad Social Credit – The Blacklist Story That's Got Weibo Talking
When one bad social credit listing affects the entire family.
First published
The story of a Chinese student who got admitted to a renowned university and was then denied access because of his father's bad social credit has got Chinese social media talking.
Getting access to a top university is not easy in China's fiercely competitive education environment. For one student from Wenzhou, Zhejiang province, the results of his gaokao (national university entrance exams) were so good that he received the happy news that he was accepted into one of these renowned universities in Beijing.
Unfortunately for him, that news was later followed up with an update that he could not be accepted due to his father's bad social credit standing.
The story, which was widely covered by Chinese state media (including the English-language CGTN), received much attention on Chinese social media this week.
The young man's father, named only as 'Mr. Rao' (饶先生), ended up with a bad credit standing after owing a debt of 200,000 RMB (±US$29,900) to a local bank for more than two years. Since Rao did not succeed in paying off his debt after warnings given, he was informed by a local court that he had ended up on a so-called "lose trust list" or "black list" (失信名单/失信黑名单).
Towards a More Credit-Based Society
In 2014, China's government first announced plans of its "Social Credit System" (社会信用体系) that focuses on accumulating and integrating information, and will create measures that encourage 'trustworthy behavior' and punishes those who are not 'trustworthy.'
The system is planned to go national by 2020, and is currently implemented in various regions across the country.
However, the public black list was introduced before this time, with Chinese courts in 2013 starting to publicly give out the names online of people who have not complied with court orders.
Additionally, In 2006, the People's Bank of China (PBOC) also already began operating its own independent Credit Reference Center tasked with managing a national commercial and consumer credit reporting system. With the recent launch of the so-called 'trust alliance' (信联), a new unified platform that has access to an enormous number of personal credit data, China's credit-based society has taken another leap – with state level and commercial organizations joining forces in further developing China's credit systems.
In recent (English-language) media reports, the lines are often blurred between the Social Credit system and a number of private programs, including the Sesame Credit program. These misunderstandings partly come from the fact that both the government's plans on introducing their 'Social Credit System' (社会信用体系) and the Central Bank's endeavors to build a stronger personal credit industry (个人征信行业) were major developments in the period from 2013-2015 up to the present. Together with the 2013 judicial online blacklist, these policies and programs all built on a stronger credit-based society that governs both economic and social areas.
The 'system' (there is not one system in place yet) works through rewards and punishment mechanisms. In the city of Zhuhai, for example, individuals or companies with good credit are put on a "red list" which potentially means they could be praised online (Zhuhai credit website) or given rewards, whereas those put on the "black list" (f.e. due to serious misbehavior or promise-breaching) will be subject to various restrictions (Zhang & Zhang 2016, 157).
Those restrictions could include a halt on loans or a national ban from traveling by air or train. Since private programs and institutions also have access to the public blacklists, one company or person's bad credit status can affect their status among various platforms and for various institutions – and thus, potentially, could also influence their children's access to schools and universities.
A Controversial Measure
The recent story of Rao's son paying the price for this father's bad credit listing has stirred controversy online over children being affected by their parents' bad credit listing.
One Weibo news thread on the issue received nearly 30,000 comments.
One of the most popular remarks on the story said: "If it is okay to treat those who are associated with an offender as guilty (连坐), then it's time to punish the sons and daughters of corrupt officials, too."
"A father's bad credit has nothing to do with the children!", another Weibo user said.
But another popular comment called the measure "effective," with others agreeing: "If he waited two years to pay off his debt, he was basically asking to be on the blacklist. That his bad credit influences his child's education is just to reap what one has sown."
Various Chinese media, including financial newspaper Caijing, report that the boy's father was previously warned by the local court that his bad credit standing could potentially have consequences for his children too, but that he still did not comply with court orders to pay back his loans.
Since Rao's son has been denied access to the university as long as his father has a bad credit standing, Rao has allegedly paid back the loan and has asked the local court to be removed from the blacklist.
There are also commenters on Weibo, such as @闪电McQueen, who say the university's actions are nothing newsworthy: "This is just the [political] examination of people's records, it's not specifically about the black list, it's common knowledge, let's not make it all about that black list."
This commenter's reaction reiterates the idea that the social credit system and black list system is actually not that new, as Rogier Creemers has previously described in Foreign Policy (2016): "The Chinese Communist Party government has always sought to keep tabs on its citizens, for instance through the "personal file" (dang'an) system of a few decades ago."
Another person on Weibo says: "The people who are saying the child is the victim here should also know that people who end up on the blacklist are generally not people without money, their kids have enough opportunities, it's just that if they owe money [to the bank], paying the tuition fee for their kids would become a problem."
As for Rao's son, whether or not he will be able to start at his new university in Beijing in the new semester, now that his dad has paid off debts, is yet unclear. Some commenters say it would be better if he didn't: "Who wants to go to a university who does this anyway?"
UPDATE (7.16.18): Jeremy Daum at the ever-insighful China Law Translate blog has further looked into this case and found that the institution in this article, which has not been named in Chinese media, is most probably a private academy. He was also able to verify that this concerns a real story with no fake names used – he was able track Rao down in the public blacklist.
UPDATE: A quick review of published enforcement actions in the relevant region by @yiqinfu was able to identify the case and verify entry onto the judgment defaulters list. This includes name and address etc, so I will not post it here, but can confirm there is a real case. https://t.co/yUw5DVAqgX

— China Law Translate (@ChinaLawTransl8) 16 juli 2018
By Manya Koetse, with contributions from Miranda Barnes
Follow @whatsonweibo
References
Creemers, Rogier; Peter Marris; Samantha Hoffman; Pamela Kyle Crossley. 2016. "What Could China's 'Social Credit System' Mean for its Citizens?" Foreign Policy, Aug 15
http://foreignpolicy.com/2016/08/15/what-could-chinas-social-credit-system-mean-for-its-citizens/ [15.7.18].
Zhang, Keting, and Fang Zhang. 201. "Report on the Construction of the Social Credit System in China's Special Economic Zones." In: Yitao Tao and Yiming Yuan (eds), Annual Report on the Development of China's Special Economic Zones (2016): Blue Book of China's Special Economic Zones, 153-171. Singapore: Social Science Academic Press.
Spotted a mistake or want to add something? Please let us know in comments below or email us.
©2018 Whatsonweibo. All rights reserved. Do not reproduce our content without permission – you can contact us at info@whatsonweibo.com.
The Rise of Facial Recognition in China's Real Estate Market
Some homebuyers counter the rise of facial recognition technology in real estate offices by wearing helmets during their visit.
The issue of Chinese real estate agents using facial recognition techniques to collect information about their clients has sparked privacy concerns among Chinese social media users.

– By Manya Koetse, with contributions from Bobby Fung

A recent news report by Southern Metropolis Daily exposes how more and more real estate offices in China are working with facial recognition technologies to collect personal information about their prospective clients.
This is not the first time that the widespread use of facial-recognition techniques in the real estate industry receives attention in Chinese media. In 2019, some blogs already raised concerns over the use of such techniques and the negative impact it could have on homebuyers.
But why would the real estate industry benefit from buying expensive face recognition systems?
One reason is that these AI techniques could earn those within the industry a lot of money while reducing time-consuming conflicts over commission fees.
Using facial recognition within the real estate industry solves existing problems regarding the practice of commissions and splits in compensation, as the techniques can register when, where, and how often a certain client visited, and through which channels the eventual property purchase was made.
Besides the fact that the registration of biometric information violates the privacy of visitors, it could also mean they, as homebuyers, are losing out on big money. First-time visitors, not yet registered by the smart facial recognition cameras, can get much higher discounts.
The report by Southern Metropolis Daily claims that homebuyers could end up paying up to 300,000 yuan ($45,560) more when buying property if their face was previously recorded.
This is, among others, because agencies make a distinction between homebuyers who first come to view a property following a real estate agent's own marketing campaign (a 'natural visitor' 自然到访客户) and those who have come through an intermediary ('渠道客户'). In the latter case, the company also has to pay a commission fee to the intermediary.
This system has led to some potential homebuyers wearing helmets when visiting a real estate agency. Images of a certain 'Brother Helmet' (头盔哥) viewing property previously attracted attention online.
One of the companies that is mentioned by Southern Metropolis Daily as providing this kind of smart camera systems to companies is the Shenzhen-based Myunke (Mingyuan Yunke 明源云客), an internet company focusing on the "intelligent transformation and upgrading" of real estate marketing.
On Weibo, dozens of commenters suggest that the use of these techniques in China's real estate industry is already widespread, with some sharing their own experiences as homebuyers and others saying: "I work in this industry, and it's true."
"Where's our privacy?! This is too scary!", others write, with some saying that the root of the problem lies in China's "overly lax privacy protection."
The ubiquity of commercial use of facial recognition has been attracting more attention recently amid rising privacy concerns.
One example is the use of built-in smart cameras by digital advertisement billboards, which measure customers' reactions to advertisements. These digital billboard record, for example, if people look at the advertisement, how long they stay interested, and if they are male or female.
Earlier this week, a court in Hangzhou ordered a local wildlife park to delete the facial recognition data of one of its patrons, saying it was "unnecessary" and "lacked legitimacy." An associate law professor at Zhejiang Sci-tech University named Guo Bing sued the safari park in 2019 for using mandatory facial recognition systems to register him and his wife as park visitors.
As reported by Sixth Tone, Guo decided to file this lawsuit on the grounds that the park had violated China's consumer rights protection law by collecting sensitive personal information without the permission of its patrons.
In light of the heightened concerns around privacy and commercial use of facial recognition, a draft law to ban facial recognition systems in residential communities was recently submitted to the local legislation department in Hangzhou. This move may signal a stricter overview or even ban of mandatory collection of facial scans in residential areas.
Whether or not the use of facial recognition systems in real estate sales will be curbed any time soon is unclear. Some experts have pointed out, however, that the necessity and legitimacy of employing such techniques – which only protect the interests of the company and not the interest nor rights of the clients – is highly questionable.
Spotted a mistake or want to add something? Please let us know in comments below or email us. First-time commenters, please be patient – we will have to manually approve your comment before it appears.
©2020 Whatsonweibo. All rights reserved. Do not reproduce our content without permission – you can contact us at info@whatsonweibo.com.
Shandong Woman Dies after Suffering Abuse by In-Laws over Infertility
Anger over Shandong abuse case: "Is this how the law protects women?!"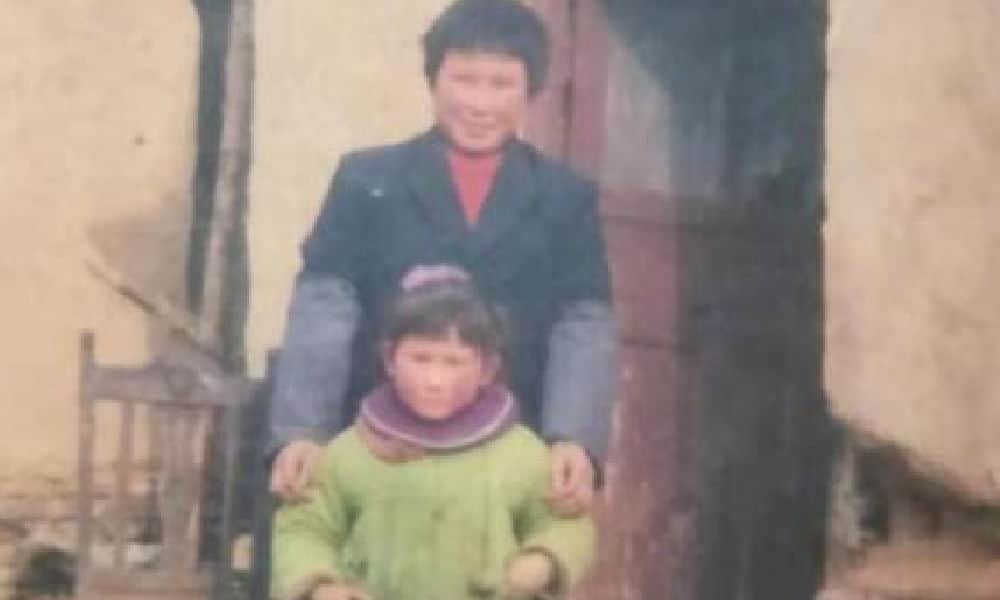 Just a month after the tragic story of a Chinese vlogger being killed by her husband triggered outrage on social media, another extreme domestic abuse case has gone trending on Weibo.
This time, it concerns the story of the 22-year-old woman named Fang Yangyang (方洋洋) who lived in Fangzhuang village in Dezhou, Shandong Province. The woman passed away in 2019 after suffering prolonged abuse by her husband and in-laws. Chinese media report that the abuse was related to Fang's infertility issues.
Fang married her husband Zhang Bing (张丙) in November of 2016. It was an arranged marriage, with Zhang's parents paying a bride price of 130,000 yuan (almost $20,000).
When Fang did not get pregnant after marrying her husband, she started suffering severe emotional and physical abuse at the hands of her husband and in-laws, beginning in July of 2018. Zhang and his parents reportedly beat Fang with wooden rods, refused to let her eat, locked her up, and let her freeze outside in the cold.
Fang, who weighed 180 pounds (80 kilograms) when she got married, only weighed 60 pounds (30 kilograms) in early 2019. Beijing News reports that Fang, malnourished and weak, died on January 31st 2019 after suffering another beating by her in-laws.
The case received more attention on social media this week as the local Yucheng People's Court (山东禹城法院) reviewed the case after an earlier verdict in January. The retrial is set to take place on November 27.
In January 2020, the court sentenced Fang's husband and his parents for the crime of abuse. The victim's father-in-law, Zhang Jilin (张吉林), received three years in prison, her mother-in-law, Liu Lanying (刘兰英), got 26 months in prison, and her husband's sentence was suspended with a three-year probation time, as reported by Sixth Tone and China Daily.
The relatively light punishments triggered anger on Weibo, where the hashtag "Woman Suffers Abuse by In-Laws for Being Infertile and Dies" (#山东一女子因不孕遭婆家虐待致死#) has been trending for days, along with other similar hashtags (#女子因不孕被夫家虐待致死案重审#, #山东女子因不孕被虐待致死#).
A statement issued by Yucheng People's Court said the court gave the defendants lighter punishment because they were truthful about their crimes and, in advance, paid a voluntary compensation of 50,000 yuan ($7630). The verdict will now be withdrawn.
In an interview with Southcn.com, Fang's cousin stated the family had contacted police before when Fang's in-laws would not allow the family to see her. The second time they contacted the police was after Fang had died.
Sources close to the family state that Fang's mother had been diagnosed with a mental condition, with Fang allegedly also showing signs of mental disability, although this has not been verified by official sources. There are also sources claiming that the father-in-law, Zhang Jilin, was a heavy drinker who would get aggressive when drunk.
On social media, many people are outraged. "I just don't understand it!", one person writes: "It's just because of societal pressure that this case is now going on retrial. But this is not justice!"
Public anger about the case grew louder due to another case trending at the same time, in which a Shenzhen mother who beat her 12-year-old daughter to death received a ten-year prison sentence (#母亲失手打死12岁女儿获刑十年#).
"This is unimaginable," one Weibo user wrote: "Isn't the idea of sentencing someone to actually punish them?!"
"This pains me so much, is this the actual society we're living in?"
Besides the anger over China's criminal justice system when it comes to domestic violence, there are also those who express disgust over the fact that the Zhang family apparently arranged a marriage for the sole purpose of producing offspring. "Are we still living in the Qing Dynasty?"
Many of the comments online are similar to those that flooded social media after the death of Lamu: "Is this how the law protects women?!"
We will report more on this story after November 27.
By Manya Koetse
Follow @WhatsOnWeibo
Spotted a mistake or want to add something? Please let us know in comments below or email us. First-time commenters, please be patient – we will have to manually approve your comment before it appears.
©2020 Whatsonweibo. All rights reserved. Do not reproduce our content without permission – you can contact us at info@whatsonweibo.com.