Baihang and the Eight Personal Credit Programmes: A Credit Leap Forward
"The personal credit era has arrived," some netizens say.
Baihang Credit has received ample coverage in Chinese press recently as it was launched as "the first unified personal-credit information firm" of the PRC. It joins forces with Alibaba, Tencent, and six other big companies in further building on China's credit-based society. What's on Weibo provides an overview of the developments that have led to the formation of this powerful credit platform.
Three years after eight commercial firms were granted permission by the People's Bank of China (PBOC) to start their pilot programmes in operating personal credit systems in 2015, none of them have received a license.
Instead, they've now become shareholders and active contributors to a new unified platform that has access to an enormous number of personal credit data. At the so-called 'trust alliance' (信联) Baihang Credit (百行征信), state level and commercial organizations join forces in further developing China's credit systems.
How they can share data without harming Chinese recent laws on privacy, however, remains vague.
Some background
An important moment within this development started over twelve years ago (to be precise: on March 20 of 2006), when the People's Bank of China (PBOC) began operating its own independent Credit Reference Center. The goal of the brand-new center was to set up the reliable credit checking platform which China was still lacking at the time.
At its core, it was tasked with managing a national commercial and consumer credit reporting system, to enable financial institutions to assess borrowers' creditworthiness.
In November of 2013, during the Third Plenary Session of the 18th CPC Congress, new plans were adopted to also "establish and improve a social credit system to commend honesty and punish dishonesty" (USC 2013), putting more pressure on the formation of a solid credit checking system in China.
Months later, in 2014, the Chinese State Council issued an official notice concerning the construction of a nationwide Social Credit System that was to be rolled out by 2020 (Creemers 2014).
Three Years of the "Credit Leap Forward"
It is perhaps no coincidence that not too long after the formal announcement of these plans, that would lead to a more credit-based Chinese society, the PBOC Credit Center opened its doors to eight Chinese companies to work on trial programmes to prepare for operating their own personal credit information businesses.
At the time, in 2015, the PBOC's Credit Center had been around for nearly a decade, yet still 'only' covered 25% of the Chinese population, leaving ample risks in the control process of Chinese financial services (Yang 2017).
You could say that 2015 was an important year in which competition for China's multi-billion personal credit investigation market really began, along with the flourishing of China's Internet population and the growing demand for personal online data information (Jun 2015). A recent Caixin column by Xinhai Liu (刘新海), associate researcher at the Credit Reference Center, even calls the 2015-2018 period the "Credit Great Leap Forward" ("征信大跃进的三年").
Besides that new personal credit rating tech firms started to pop up, the year 2015 was also the year when misconceptions arose in foreign media regarding these existing credit systems.* ACLU called it "nightmarish," falsely claiming that all Chinese would be "measured by a score between 350 and 950, which is linked to their national identity card" and that "the government has announced that it will be mandatory by 2020."
As explained in our recent article about this issue, these discussions – that continue in foreign media to this day – often blur the lines between the national Social Credit system and a number of private programs. (To understand more about the difference between the government's Social Credit system and the commercial ones, please read the previous article we featured on this topic.)
These misunderstandings partly come from the fact that both the government's plans on introducing their 'Social Credit System' (社会信用体系) and the Central Bank's endeavors to build a stronger personal credit industry (个人征信行业) were major developments in the period from 2013-2015 up to the present.
The Eight Programmes
With such a strong demand for solid credit rating systems, why have none of the eight approved tech firms received their license, over three years after starting pilot operations?
One of the main problems with commercial services such as the well-known 'Sesame Credit' is, according to PBOC spokesperson Wan Cunzhi, that they are all "isolated islands" ("信息孤岛") of non-shared data, that they are lacking in independence, and that their data management is not strong enough (Yang 2017).
The coming-together of these "islands" solves this problem and forms one solid platform under the 'Baihang' label. Which eight companies does this concern? An overview:
1. Sesame Credit (芝麻信用)
This is the best-known commercial personal credit score programme, implemented by Alibaba's Ant Financial. Sesame Credit already had 520 million users as of 2017.
Sesame Credit was launched in 2015. Because it is part of the Alibaba family, Sesame Credit has an enormous amount of data at its disposal, from e-commerce sites to finance products (Taobao, Tianmao, Alipay, etc), through which it compiles users' own scores, going from 350-950, for those who have opted into the program. The scores are based on a number of things, including people's payment history, their contacts and network, and online behavior.
2. Tencent Credit (腾讯征信)
Since the Tencent company currently hosts 55% of China's mobile internet usage on its platforms (Marr 2018), it has also an enormous amount of data at its disposal. Similar to Sesame Credit, Tencent Credit works with a 300-850 score system. It officially launched a trial of its score programme in January of 2018, but then took it down shortly after.
3. Kaola Credit (考拉征信)
Koala Credit is an independent third-party credit company established by the Shenzhen-based Lakara (拉卡拉) financial services company. Koala Credit was launched in May of 2015, around the same time as Sesame Credit launched its program. Lakara has strategic and powerful partnerships with China Unionpay, five major banks, and hundreds of other financial institutions. Lakara and Koala Credit jointly founded a pioneering lab in China that focuses on big data models. The University of the Chinese Academy of Sciences is involved in this project (Zhuo et al 2016, 299).
4. Pengyuan Credit (鹏元征信)
Established in 2005, Pengyuan Credit is amongst the oldest personal credit investigation firms of the eight selected by the PBOC. The company states on its website that its main goal since 2005 has been to "create a credit reporting ecosphere on the Internet," shifting from traditional credit rating systems to online credit rating methods.
5. Sinoway Credit (华道征信)
The Beijing Sinoway Credit was established in 2013 by four large financial companies. As explained by BJReview (2016), Sinoway is among those companies (such as Zhima and Tencent) that accumulate data from their business rather than using traditional algorithms to collect financial and public data. They have exclusive access to enterprise data (Zhuo et al 2016, 299).
6. Qianhai Credit Service (深圳前海征信)
Another company established in 2013, Qianhai Credit is based in Shenzhen. It was launched by financial giant Pingan. The current CEO is the female big data specialist Qiu Han (邱寒).
7. China Chengxin Credit (中诚信征信)
The Beijing-based China Chengxin Credit company was founded in 2005, established by the China Chengxin Credit Management group. The firm provides personal credit information and companies and market research services. As described by the China Money Network, its database is connected to local administrations for industry and commerce, police, courts, telecom service providers to provide comprehensive credit information.
8. Intellicredit (中智诚征信)
Intellicredit is a Beijing-based independent, third-party credit registry. CEO Li Xuan (李萱) has previously expressed the company's goal to handle any loopholes that let scammers get away with fraud in China's online financial environment. The company is experienced in credit industries both in China and abroad, and its team has also worked on the establishment of the credit reporting system of the PBOC (Zhuo et al 2016, 299).
Baihang & Allies: An Abundance of Personal Data
The formal launch of Baihang Credit (百行征信), the "first unified personal credit information firm" of China, has become big news in Chinese media, with some calling it a personal credit industry game changer.
Baihang Credit is a joint establishment of the aforementioned eight and the China Internet Finance Association.* It received its license in February of this year. The firm officially opened for business on May 23rd of 2018.
While the China Internet Finance association reportedly holds 36% of the Baihang firm, the other eight shareholders each hold 8% (Zhang & Liu 2018).
The eight companies are not just financial investors, but also active contributors and sharers of technology, resources, and data for the Baihang firm. The launch of this joint establishment means that both state-level institutions and commercial enterprises combine their efforts in building a strong personal credit investigation and service platform; the new system now links data collected by these powerful firms such as Tencent to the state-level China Internet Finance Association, which in itself is an initiative by the People's Bank of China.
Besides basic data including personal information, education level, salaries or employer, companies such as Sesame Credit or Tencent also have access to a rich collection of consumer data, ranging from social media, e-commerce purchases, online travel data, to location, phone records and even social connections.
The eight firms will also play an important role in Baihang's management. Sesame Credit, Tencent Credit, Qianhai Credit, Sinoway and Koala Credit have all entered the company's board of directors. The other three companies will join the board of supervisors (Sina Finance 2018). The 57-year-old Zhu Huanqi (朱焕启) will be Baihang's CEO and president; he previously worked at Huida Asset Management.
The PBOC told Caixin Global that all parts of the eight companies that previously dealt with personal credit ratings will now be incorporated into Baihang. The other parts can continue to operate as data service providers. In the future, Sesame Credit, for example, will continue to research commercial credit services.
Many Questions Linger
While the recent alliance has received ample attention in Chinese media as an important moment in China's transforming alleged 'credit-based' society, many questions still linger.
One Nanjing research institute writes on Weibo: "The joining of these companies means they can share big data. This also means that if a person is behind [in payments] on one platform, they will also have no access to loans on any of the others."
But is it all about sharing personal financial credit information, or is this about the sharing of other data as well? What are the legal implications of Baihang operations? And to what extent, if at all, will the system link to the upcoming nationwide Social Credit System?
Caixin Global noted that Baihang Credit will face challenges regarding Chinese Cybersecurity Law, which imposes strict limits on 'secondary uses' of data beyond its original purpose, and requires individual authorization when personal data is transferred from one institution to another (Sacks 2018; Zhang & Liu 2018).
In this Caixin article, the PBOC's spokesperson would not elaborate on how Baihang will collect and use personal data. He was only quoted in saying only that contributions to Baihang will be handled "according to market rules."
"Personal Credit Era has Arrived"
Despite the many articles about Baihang in Chinese media, it has not become a much-discussed topic on social media; netizens discussing Chinese credit systems seem more concerned with the height of their Sesame Credit score.
One Weibo user, however, did write about the Baihang alliance, commenting: "The personal credit era has arrived" ("个人信用时代到来").
Other people worry about the impact of this alliance, saying: "You'll see that if you have a negative balance on your bank account, you won't be able to use the public bathroom anymore." (Recently, various cities in China are upgrading their public toilets, integrating AI features such as facial recognition for people to receive free toilet paper.)
Some commenters simply call the companies that have joined under Baihang "a pile of trash."
Although Sesame Credit will not receive a license to operate its personal credit investigation business, it is highly probable that users of their credit programme will still be able to enjoy the perks of, among many other things, entering libraries for free or riding rental bikes without deposit with a high score.
"I've just arrived in Hangzhou and can do many things for free," one person wrote: "I feel like my Credit Score is omnipotent."
Baihang's recent alliance is about to make Chinese personal credit scores even more omnipotent – the 'Credit Leap Forward' is well underway.
By Manya Koetse
Follow @whatsonweibo
Directly support Manya Koetse. By supporting this author you make future articles possible and help the maintenance and independence of this site. Donate directly through Paypal here. Also check out the What's on Weibo donations page for donations through creditcard & WeChat and for more information.
* In an article from December of 2015, for example, The Independent suggested that "China has created a social tool which gives people a score for how good a citizen they are," describing how "China" had put forward "a concept straight out of a cyberpunk dystopia" named Sesame Credit.
* The Chinese Internet Finance Association, also known as the NIFA (National Internet Finance Association) was established in March of 2015 upon approval by the Chinese State Council and Ministry of Civil Affairs. It is a state-level organization.
References (others linked directly within text)
Creemers, Rogier. 2014. "Planning Outline for the Construction of a Social Credit System (2014-2020)." China Copyright and Media, 14 June China https://chinacopyrightandmedia.wordpress.com/2014/06/14/planning-outline-for-the-construction-of-a-social-credit-system-2014-2020/ [10.6.18].
Creditchina. 2018. "百行征信入场,8家股东剥离个人征信业务." CreditChina.gov, 4 June http://www.creditchina.gov.cn/gerenxinyong/gerenxinyongliebiao/201806/t20180604_117132.html [10.6.18].
Huang, Zhiling. 2016. "Six Obstacles to Producing Reliable Big-Data Credit Reports." BJ Review, 15 December http://www.bjreview.com/Business/201612/t20161212_800074419.html [9.6.18].
Jun, Wang. 2015. "Road to Credit." Beijing Review, 3 August http://www.bjreview.com.cn/business/txt/2015-08/03/content_698269.htm [9.6.18].
Marr, Bernard. 2018. "Artificial Intelligence (AI) In China: The Amazing Ways Tencent Is Driving It's Adoption." Forbes, 4 June https://www.forbes.com/sites/bernardmarr/2018/06/04/artificial-intelligence-ai-in-china-the-amazing-ways-tencent-is-driving-its-adoption/#5130d54b479a [10.6.18].
Sacks, Samm. 2018. "New China Data Privacy Standard Looks More Far-Reaching than GDPR" CSIS, 29 January https://www.csis.org/analysis/new-china-data-privacy-standard-looks-more-far-reaching-gdpr [9.6.18].
Sina Finance. 2018. "百行征信揭开面纱 芝麻信用腾讯征信等五家入董事会." sina Finance, 4 January http://finance.sina.com.cn/money/bank/bank_yhfg/2018-01-05/doc-ifyqinzs8775295.shtml [10.6.18].
USC. 2013. "Decision Of The Central Committee Of The Communist Party Of China On Some Major Issues Concerning Comprehensively Deepening The Reform, November 12, 2013." USC, 12 November https://china.usc.edu/decision-central-committee-communist-party-china-some-major-issues-concerning-comprehensively [10.9.18].
Yang, Felix. 2017. "Is Xinlian the answer to the Individual Credit Checking System in China?" Kapronasia, 25 Aug https://www.kapronasia.com/china-banking-research-category/item/886-is-xinlian-the-answer-to-the-individual-credit-checking-system-in-china.html [10.6.18].
Zhang, Yuzhe, and Liu Xiao. 2018. "Launch of Unified Platform Boots Private Firms From Personal Credit Business." Caixin Global, May 28 https://www.caixinglobal.com/2018-05-28/launch-of-unified-platform-boots-private-firms-from-personal-credit-business-101258187.html [10.6.18].
Zhuo Huang, Yang Lei & Shihan Shen. 2016. "China's personal c>edit reporting system in the internet finance era: challenges and opportunities." China Economic Journal (9:3): 288-303.
Spotted a mistake or want to add something? Please let us know in comments below or email us.
©2018 Whatsonweibo. All rights reserved. Do not reproduce our content without permission – you can contact us at info@whatsonweibo.com.
Over a Third of China's Babies Are Delivered via C-Section – The National Health Commission Wants to Change That
Fear of pain is a major reason for nonmedical cesarian deliveries on maternal request.
China's National Health Commission wants to lower the nation's high C-section rates. On Chinese social media, many women argue it should be up to the mother to decide how she wants to give birth.
In 2018 the percentage of deliveries by cesarean was 36.7% in mainland China, according to the latest Report on Women's & Children's Health (中国妇幼健康事业发展报告) that was launched by the National Health Commission on May 27.
This means that together with Hong Kong, Taiwan, Brazil, Egypt, and Turkey, the People's Republic of China (PRC) now has the highest C-section rates in the world.
A World Health Organization report from 2010 estimated that 46% of Chinese babies were delivered via C-section. In 2017, another study found that this percentage was incorrect, although some urban and wealthier regions in China, such as Shanghai, did see C-section (CS) rates as a high as 68% (Black & Bhattacharya 2018, 1; McNeil 2017).
China's CS rates have recently become a hot topic in Chinese newspapers and on social media. On May 27, the National Health Commission of the People's Republic of China held a Beijing news conference in which Qin Geng (秦耕), the director, announced that more actions will be taken to encourage natural childbirth among Chinese women.
These actions will, among others, include stricter regulation of cesarian section operations and the provision of more support and pain relief for laboring women, as well as a higher hospital income for natural births. The National Health Comission hopes to significantly reduce the number of unneccesssary C-sections without medical indication in this way (Beijing News 2019; Caijing 2019).
Since 1985, the international healthcare community has considered 10-15% to be "the ideal rate" for C-sections, of which the highest percentage are those CS deliveries with medical indications that can actually save the lives of mothers and babies.
Although the worldwide rates for CS deliveries have increased throughout the years, there is no evidence for the benefits of nonmedically indicated C-sections for women or children, according to the World Health Organization.
This is not the first time Chinese authorities try to combat the country's high CS rates. After reports by the World Health Organization from 2010 and 2015 pointing out the potential hazards of unnecessary C-sections, there have been various state efforts to reduce the number of nonmedical cesarian surgeries.
Besides the introduction of free prenatal education classes, these efforts included monitoring public hospital CS rates and removing bonuses or cutting portions of a hospital's income once their CS rates reached a certain threshold (e.g. 40%) (Wang 2017, 3). These government initiatives seem to have had effect: the country's C-section growth rates have slowed down, but were not decreasing yet.
Since the Chinese government announced an end to its one-child policy in 2015, lowering cesarean sections rates has become a more urgent matter, as Chinese couples are now allowed to have a second child.
Although various studies from mainland China and beyond challenge the idea that nonmedical C-sections are less 'safe' than vaginal births for single deliveries, this risk changes when a woman who previously had a CS section plans another pregnancy: multiple cesarean sections are associated with additional risks including CS scar rupture and abnormal placental invasion (Biler et al 2017, 1074; Black & Bhattacharya 2018, 2; Liu et al 2015, 817).
Why So Many C-sections in China?
But why does China have such a high cesarian delivery rate at all? Since the early 1990s, mainland China saw a more dramatic rise in CS rates than, for example, the USA; from less than 10% (with only 3.4% in 1988), China went to one of the highest in the world (Hellerstein 2011; Wolf 2018, 13).
The answer to why this is, is not so straightforward and relates to socio-economic changes as well as cultural factors that come into play.
One reason is that there is a general belief in the 'safety' of cesarian births that influence women's choices for a (nonmedical and planned) C-section (Black & Bhattacharya 2017, 2).
An insightful study into this matter is that of researcher Eileen Wang (2017), who found that anxiety about giving birth and fear of pain is also a major reason for nonmedical cesarian deliveries on maternal request, especially considering that only a minority of Chinese women are given any form of pain relief during labor. Besides traditional concepts, this is also because China faces a shortage of anesthetists and because obstetricians are not always well-informed to prescribe other forms of pain medication (2017, 5).
As noted by Wang, epidurals are denied to laboring women not just because anesthesiologists are too busy, but also because of various other factors: different from a scheduled C-section on their agenda, they are not always available during nighttimes and in weekends to administer anesthesia to women in labor, do not have the time to monitor a patient for hours during labor (whereas a cesarean could be done in an hour), or were not even trained to administer epidurals (2017, 5).
According to Wang, the concerns about labor pain result in more requests for C-sections, both before and during labor. With relatively low awareness and availability of labor pain relief methods many Chinese women simply opt for a C-section as a way to control their pain.
But there are also other factors that contribute to the relatively high rate of women requesting C-sections for nonmedical reasons. One of them is the importance placed in the astrological calendar: having a baby on that one 'lucky day' or within that 'lucky year' is considered enough reason to plan a cesarian birth for many Chinese families.
In early 2015, ahead of the Chinese New Year, many women rushed to the hospital to make sure their baby was born in the Year of the Horse (2014) as the Year of the Goat (2015) was coming up. There is an old Chinese saying that nine out of ten people born in the Year of the Goat are incomplete and will suffer from great misfortune throughout their life ("十羊九不全").
Another factor that leads to more cesareans on maternal request relates to the existing concerns among women that vaginal delivery will affect their figure or sex life (Wang 2017, 2).
Responses on Chinese Social Media
Since the Beijing news conference of May 27, the hashtag "Reducing Unnecessary Cesarean Section Surgery" (#减少非必需剖宫产手术#) has taken off on Chinese social media.
On Weibo, the hashtag page received 340 million views at time of writing. One thread about this topic even received over 28400 comments.
"What do you call 'unnecessary cesarian'?" one of the most popular comments said: "Isn't it that so many women in labor choose to have a C-section because natural childbirth is too painful?"
Other commenters also called for a normalization of pain relief in labor, saying that the high percentage of C-sections lies in the fact that Chinese women lack access to "wútòng fēnmiǎn" (无痛分娩) or "painless birth," meaning vaginal delivery with pain relief.
Some Weibo users also stress that women should have the freedom of choice on how they wish to give birth, saying: "C-section or natural should be my own choice" and "If you leave me no choice I might as well not give birth at all."
Multiple commenters write: "The lower the C-section rate, the higher the suicides," referring to an incident that occurred in Shaanxi in 2017 when a pregnant woman committed suicide by jumping from the fifth floor of the hospital after she was allegedly denied a CS delivery.
Other Chinese netizens also complain about the fact that it seems to be men who are promoting the new policies to combat the high C-section rates, writing: "Isn't there a way to have them suffer the pain of labor instead?"
In her study, scholar Eileen Wang also argues that the lack of pain relief is one of the major issues that should be addressed by policymakers who are hoping to reduce the number of C-sections in China. Further improving the childbirth experience by, for example, integrating a midwifery model, is also essential in making natural childbirth more attractive for Chinese women, Wang argues.
For now, many hospitals in China are still offering C-section "packages": some prices start at RMB 5800 ($840) for a C-section, other hospitals have packages that start from RMB 88,000 ($12,741) including a three-day hospital stay in a private room.
"It's a pregnant's woman body, so she should decide how she wants to deliver her baby," one commenter on Weibo writes: "It should be a woman's right to decide."
By Manya Koetse
Follow @whatsonweibo
References
Biler, A., Ekin, A., Ozcan, A., Inan, A. H., Vural, T., & Toz, E. 2017. "Is It Safe to Have Multiple Repeat Cesarean Sections? A High Volume Tertiary Care Center Experience." Pakistan Journal of Medical Sciences 33(5): 1074–1079.
Black, Mairead & Sohinee Bhattacharya. 2018. "Cesarean Section in China, Taiwan, and Hong Kong— A Safe Choice for Women and Clinicians?" PLOS Medicine 15(10): 1-3.
Caijing. 2019. "卫健委:全国剖宫产率为36.7% 积极推广分娩镇痛." Caijing , May 27 http://economy.caijing.com.cn/20190527/4591594.shtml [5.31.19].
Hellerstein, Susan Celia. 2011. "Cesarean Delivery in China Analysis of Cesarean Deliveries Without Indication." The American College of Obstetricians and Gynecologists: 20s.
McNeil, Donald. 2017. "Study Finds Lower, but Still High, Rate of C-Sections in China." New York Times, Jan 9 https://www.nytimes.com/2017/01/09/health/c-section-births-china.html [6.2.19].
Wang, Eileen. 2017. "Requests for Cesarean Deliveries: The Politics of Labor Pain and Pain Relief in Shanghai, China." Social Science and Medicine (173): 1–8.
WHO. 2015. "WHO statement on caesarean section rates." World Health Organization, April https://www.who.int/reproductivehealth/publications/maternal_perinatal_health/cs-statement/en/ [6.2.19].
Wolf, Jacqueline H. 2018. Cesarean Section – An American History of Risk, Technology, and Consequence. Baltimore, Maryland: Johns Hopkins University Press.
Featured image by Sohu News.
Spotted a mistake or want to add something? Please let us know in comments below or email us. Please note that your comment below will need to be manually approved if you're a first-time poster here.
©2019 Whatsonweibo. All rights reserved. Do not reproduce our content without permission – you can contact us at info@whatsonweibo.com
What Are Weibo's "Super Topics"?
Explaining Weibo's "Super Topics"
What are Weibo's "Super Topics" (超级话题) and what makes them different from normal hashtags?
Over the past year, Weibo's so-called "Super Topics" (超级话题) have become more popular on the social media platform as online spaces for people to connect and share information.
Weibo's "super topic" function has been around since 2016. The function allows Weibo users to create and join interest-based content community pages that are online groups separated from the main Weibo space. One could perhaps compare these Weibo Super Groups to 'mega-threads' or 'subreddits' on Reddit.
These are the most important things to know about Weibo's Super Topics:
#1 A Super Topic is Not the Same as a Hashtag
Similar to Twitter, hashtags make it possible for Weibo users to tag a topic they are addressing in their post so that their content pops up whenever other people search for that hashtag.
Different from Twitter, Weibo hashtags also have their own page where the hashtag is displayed on top, displaying how many people have viewed the hashtag, how many comments the hashtag is tagged in, and allowing users to share the hashtag page with others.
A Super Topic goes beyond the hashtag. It basically is a community account where all sort of information is shared and organized. People can 'follow' (关注) a Super Topic and can also 'sign in' (签到).
On the main page of every Super Topic page, the main subject or purpose of the super topic is briefly explained, and the number of views, followers, and posts are displayed.
A super topic-page can be created by any Weibo user and can have up to three major hosts, and ten sub-hosts. The main host(s) can decide which content will be featured as essential, they can place sticky notes, and post links to suggested topics.
#2 A Super Topic Is a Way to Organize Content
Super Topic pages allow hosts to organize relevant content in the way they want. Besides the comment area, the page consists of multiple tabs.
A tab right underneath the main featured information on the page, for example, shows the "sticky posts" (置顶帖) that the host(s) of the page have placed there, linking to relevant information or trending hashtag pages. Below the sticky notes, all the posts posted in the Super Topic community are displayed.
One of the most important tabs within the Super Topic page is called "essential content" (精花), which only shows the content that is manually selected by the host(s). This is often where opinion pieces, articles, official news, or photos, etc. are collected and separated from all the other posts.
Another tab is the "Hall of Fame" (名人堂), which mainly functions as a reference page. It features links to the personal Weibo pages of the super topic page host(s), links to the Weibo pages of top contributors, and shows a list of the biggest fans of the Super Topic. Who the biggest fan of the page is, is decided by the number of consecutive days a person has "checked-in" on the page.
#3 Super Topics Are a Place for Fans to Gather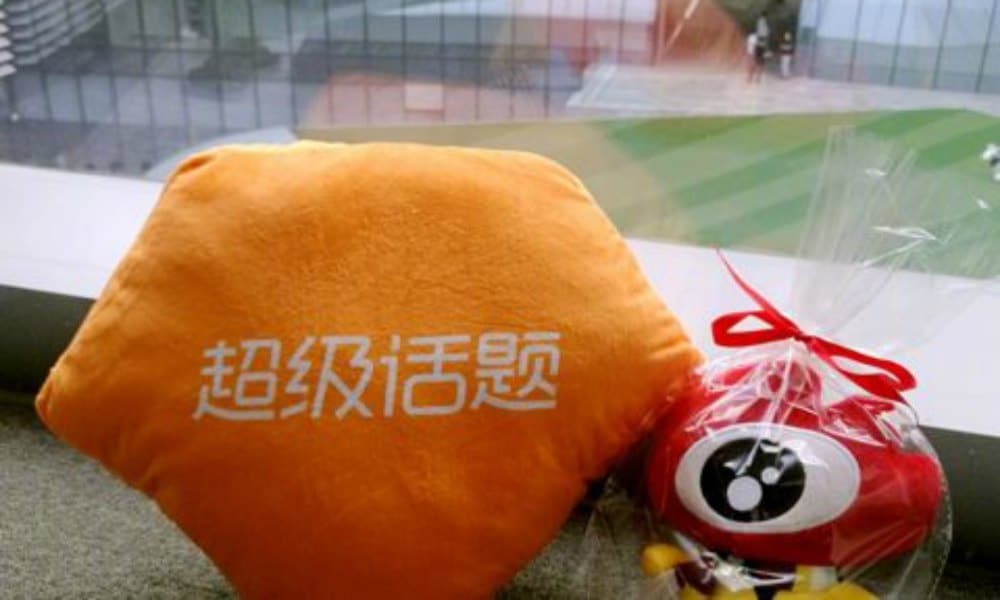 Although a Super Topic could basically be about anything, from cities to products or hobbies, Super Topics are often created for Chinese celebrities, video games, football clubs, or TV dramas.
Through Super Topic pages, a sense of community can be created. People can be ranked for being the most contributive or for checking in daily, and comment on each other's posts, making it a home base for many fan clubs across China.
The host(s) can also help somebody's page (e.g. a celebrity account) grow by proposing them to others within the group.
Super Groups are ranked on Weibo based on their popularity. This also gives fans more reason to stay active in the group, making their Super Topic top ranking within their specific category (TV drama, food, photography, sports, games, etc).
What makes the Super Topic group more 'private' than the common Weibo area, is that people posting within the Super Topic can decide whether or not they also want their comment shared on their own Weibo page or not. If they choose not to, their comments or posts will only be visible within the Super Topic community.
By Manya Koetse & Gabi Verberg, with contributions from Boyu Xiao
Spotted a mistake or want to add something? Please let us know in comments below or email us.
©2019 Whatsonweibo. All rights reserved. Do not reproduce our content without permission – you can contact us at info@whatsonweibo.com