China's Central Commission for Discipline Inspection's New Online Campaign: "Anti-Corruption" Gifs & Video
China's Central Commission for Discipline Inspection is propagating old ideas in new ways.
Five years after launching its "Eight-point Regulation," the Central Commission for Discipline Inspection (CCDI) turns to Weibo and WeChat to propagate its core values amongst Chinese netizens.
China's Central Commission for Discipline Inspection (CCDI/中纪委), the highest internal-control institution of the Communist Party of China that enforces internal regulations and combats corruption and wrongdoings in the Party, has been remarkably active on social media this week.
Not only did the CCDI issue a set of 16 GIF images for netizens to use; they also launched a new public ad campaign reiterating their "Eight-point Regulation" (八项规定), a set of regulations aimed at instilling more discipline among Party members.
The rules were issued on December 4th, 2012, and relate to how Party members "should improve their work style in eight aspects, focusing on rejecting extravagance and reducing bureaucratic visits, meetings and empty talk," according to Xinhua (2012).

8 Rules, 16 Gifs

On December 3rd, the CCDI issued its set of 16 gifs. The images, that are meant to share as downloadable 'stickers' on WeChat, are all themed around regulations to fight corruption and malfeasance in the Party.
The images warn against things such as the private use of cars meant for official business, or using public money for festive dinners and drinking.
The WeChat stickers became a hot topic on Chinese social media this weekend, although many netizens did not necessarily appreciate the latest addition to the wide collection of WeChat gifs.
"You can use them among your 80 million [Party members], the commoners have no use for them!", some wrote. "What are the normal people supposed to do with them?" others wondered. Many comments on the stickers were soon taken offline.

"No Need to Spend Your Free Nights at Social Parties"

The CCDI is increasingly using digital media to communicate its core values to a large online audience. On Monday, Chinese state media also shared a short public ad campaign video by the CCDI.
It reflects on how the "Eight-point Regulation" have "changed people's lives."
The introduction text says:
"You do not have to spend your after work hours on social events – coming home after drinking alcohol to find your child and wife fast asleep, leaving nobody to talk to. You do not have to spend you half-monthly wages on gifts to people who you barely even know. You do not have to surrender to the unwritten rules. In five years, the eight provisions have changed China – changing the lives of you and me."
The voice-over in the video suggests that people now have more time to read books, work out, and spend time with family. The campaign's main message is: "You can, but you don't have to."
Although the video was praised by some, there were also many who said its message might fall on deaf ears: "These 'unwritten rules' are not about Chinese bureaucracy, they are about Chinese culture," some pointed out. "If you don't give presents, you won't succeed."

Propaganda 3.0

Over the past few years, Chinese authorities are increasingly using social media as an important channel to share propaganda. This is often done in creative ways.
Information about important events and state visits of Chinese president Xi Jinping, for example, is often propagated online by means of a gif or short animated film, with Xi as a cartoon figure.
Both the One Belt, One Road initiative and the 19th Party Congress saw many gifs, cartoon, videos, rap songs, and even online mobile games that conveyed the government's main message on core Party aims and values.
With the Chinese online population growing every day, and a great majority of this online population using WeChat and Weibo for daily communication and news-checking, social media have become an effective channel for propaganda in China today.
By Manya Koetse
Follow @whatsonweibo
Spotted a mistake or want to add something? Please let us know in comments below or email us.
©2017 Whatsonweibo. All rights reserved. Do not reproduce our content without permission – you can contact us at info@whatsonweibo.com.
Huawei Phone with Built-In Muslim Prayer Function Stirs Controversy
Huawei's response to criticism over its Mate 10 Pro's special alarm function for Muslim prayers has spiraled into a 'PR crisis.'
The built-in Muslim prayer reminder function on one of Huawei's latest smartphone models has stirred controversy online. But Huawei's response to the issue has now become a bigger controversy than the function itself.
A commercial for Huawei's popular smartphone model the 'Mate 10 Pro' has been met with harsh criticism earlier this week.
Chinese English-language media outlet Sixth Tone reports on Friday that controversy around the Huawei phone started when a Chinese poster for the new model showed the Mate 10 Pro's prayer reminder for Muslims alongside a function to locate nearby mosques. Author Lin Qiqing notes that "Chinese Islamophobes take issue with Huawei's new smartphone" and that its prayer alarm feature "irks the irreligious and intolerant." (The article has since been removed from the Sixth Tone website.)
Huawei, however, believed that netizens' "vicious attack" on the company was the result of a targeted campaign by people who deliberately "distorted the facts." They described the angry commenters as an "Internet water army" (shuijun 水军): a group of online ghostwriters paid to post comments to manipulate a company's public relations. They also threatened to take legal actions against these commenters.
The company issued the statement on November 16, saying that the model with the alarm function would not be available on the Chinese market and that the alarm function is specifically designed for customers in overseas regions. They later removed the commercial from their website and from all other online platforms.
"Don't discredit netizens by labeling us as a 'water army.'"
Online commenters denied the criticism on Huawei was part of a larger conspiracy against the brand. "Don't discredit netizens by labeling us as a 'water army,'" one popular comment on Weibo by microblogger @Zhuzhou (@煮肘) says. The netizen, who received much backing, also writes that "companies should not contribute to spreading religion."
Huawei is one of China's most popular smartphone brands. Its model Huawei Mate 10, the follow-up to last year's Mate 9 along with the Huawei Mate 10 Pro, became a trending topic on Weibo in October, with the hashtag #华为Mate10# receiving over 480 million views in some days time.
On Weibo, many commenters say that they feel that brands such as Huawei should maintain a neutral image.
One blogger wrote: "That Huawei has added a smartphone function to remind Muslims to pray is actually a small thing, causing a big wave [of controversy] online. Technology companies should indeed take a neutral position in their design, and should not build in this kind of special religious (..) functions. It is really easy to design an app for prayer reminder; Huawei is doing more than it should."
"A recurring keyword in these online discussions is 'halalification.'"
The latest Huawei controversy follows consecutive online controversies in China over the past years concerning companies or institutions adapting to the diet or lifestyle of Muslim communities.
Earlier this year, delivery app Meituan sparked online anger when it introduced separate boxes for its halal food deliveries. Many netizens said the measure discriminated against non-Muslims, or said that if there are special boxes for food for Muslims, there should also be special boxes for food for Buddhists, Daoists, atheists, etc.
In September last year, the introduction of special "Muslim-only" shower cabins at a Chinese university also provoked anger about alleged "Muslim privilege."
A recurring keyword in these kinds of online discussions is "qīngzhēn fànhuà" (清真泛化). It basically means 'halal-ification' or 'halal generalization,' but because qīngzhēn also means 'Islamic,' it can also imply 'Islamization.'
Those who oppose the spread of halal food or special services for Muslims in the PRC connect the normalization of Islamic dietary laws and lifestyle to an alleged greater societal shift towards Islam.
In response to heated discussions and growing online anti-Islamic sentiment, Chinese authorities blocked various online words that are considered demeaning to Muslims in September of this year for "undermining ethnic unity."
"I do not understand why a customized service for Saudi Arabia would appear on the official Chinese Huawei website."
On Weibo, the 'Huawei incident' or 'Mate 10 Incident' (mate10事件) has become a much-discussed topic, especially after Huawei issued its statement that the phone with the built-in prayer and mosque locator function was designed for overseas usage.
Many netizens are angry about Huawei's response to the issue, not just because they took the criticism as an organized attempt to smear the brand's image, but also because they did not explain why a function meant for overseas markets would be advertised within China.
Netizen @GoogleMuqin (@google木沁) writes:
"This is my attitude about the mate10 incident:
1. I do understand that Huawei releases customized products for Muslim countries such as Saudi Arabia, and I support that.
2. I do not understand why a customized service for Saudi Arabia would appear on the official Chinese Huawei website.
3. And I loathe the patronizing attitude of Huawei in responding to this issue."
The 'alarm clock incident' is triggering so much criticism online, that many people consider it a 'PR crisis' for Huawei.
"I think that people are not so much upset about whether or not the phone has this function or not, but they are more upset about Huawei's reaction to this issue," one commenter says: "If this function is not available in China, why did Huawei advertise it on so many platforms in China, is this not misleading conduct?"
There are also people who do not understand what all the fuss is about in the first place: "As a Huawei user, I am not offended at all by this function. I have many Muslim friends, and they respect my preferences and I respect their religion."
It's all just business, many also say: "There are 1.6 to 2.1 billion Muslims in this world. China also has some twenty million. As a commercial company, it is understandable that Huawei does this."
One netizen (@夜光边) writes: "This is not a sign of Huawei's friendly relations with Muslims (..), it is just a sign that they are targeting Muslims as their customers. If you're not Muslim, then just don't use this function. It won't affect you at all."
By Manya Koetse
@manyapan
Follow @whatsonweibo
Spotted a mistake or want to add something? Please let us know in comments below or email us.
©2017 Whatsonweibo. All rights reserved. Do not reproduce our content without permission – you can contact us at info@whatsonweibo.com.
Man Named 'Ali Pay' (Zhi Fu Bao) Becomes Online Hit
Will the real Ali Pay please stand up?
A man whose real name is the same as China's biggest online payment platform has become a social media hit. The man's small business named 'Alipay's Shop' even accepts Alipay as a way to pay.
"My name is Pay, Ali Pay," a man tells reporters in a video that is currently going viral on Chinese social media. 'Ali Pay' or Zhifu Bao's name has become the source of much banter on Weibo.
The actual Chinese name of the overnight online celebrity is Zhi FuBao (支付宝), which is the Chinese name for the country's leading mobile and online payment platform.
The brand 'Zhifubao' literally means 'payment treasure.' Outside of China, Zhifubao is known by its English name 'Alipay.'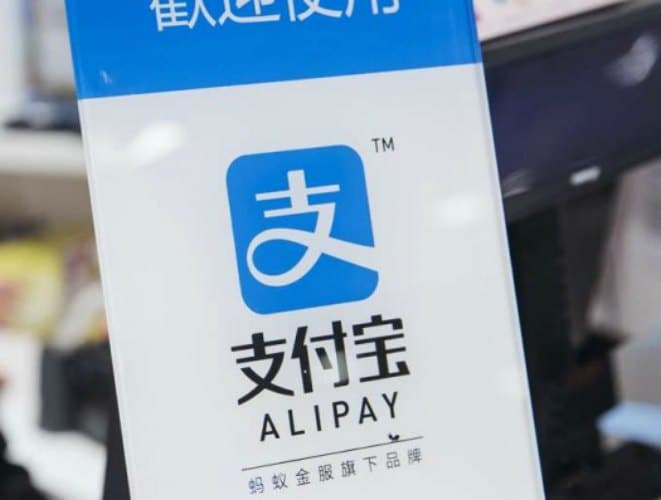 Zhi Fubao is a 56-year-old shopkeeper from Yinan county in Shandong province, and the fact that his uncommon name is the same as a world-famous brand is just pure coincidence.
Besides that it is pronounced the same way, Zhi Fubao's name is also written with the same three characters. 'Zhi' (支, 'drawing money') is his family name, 'Fu' (付, 'paying') is the generation name (known as zibei), and 'Bao' (宝 'jewel' or 'treasure') is his given name.
While Zhi Fubao's full name means 'payment treasure,' his brother's names, Zhi Fushun (支付顺) and Zhi Fufa (支付发) could be translated to something along the lines of 'paying smoothly' and 'sending out payments.'
Zhi Fubao's younger sister has a somewhat sweeter name; Zhi Fuhua (支付花), which could be translated as 'paying flowers.'
The Alipay app was launched in 2004 by the Alibaba Group and its founder Jack Ma, when Zhifu Bao was 43 years old. According to the shopkeeper, Alipay staff once did promise him a meeting with Jack Ma, but he has never heard from them since.
Zhi Fubao's own shop is simply called: "Zhi Fubao's Shop" [Ali Pay Shop], and also accepts Alipay as electronic payment.
Since the story of Zhifu Bao has gone viral on Weibo, becoming one of the most-searched topics on Thursday night, Alibaba's Zhifubao/Alipay has also responded to it with a simple laughing smiley, saying: "What a show-off!"
By Manya Koetse
@manyapan
Follow @whatsonweibo
Spotted a mistake or want to add something? Please let us know in comments below or email us.
©2017 Whatsonweibo. All rights reserved. Do not reproduce our content without permission – you can contact us at info@whatsonweibo.com.