China's Growing e-Commerce Graveyard: These Companies Already Failed in 2017
China's e-commerce market is a dog-eat-dog world, with new companies popping up every day, while older ones are throwing in the towel. How (not) to make it in China's crazy world of e-commerce has become a hot topic of discussion on Chinese social media. What's on Weibo takes a look at 3 big – once successful – Chinese online companies, and why they failed in 2017.
China's e-commerce market is a dog-eat-dog world, with new companies popping up every day, while older ones are throwing in the towel. How (not) to make it in China's crazy world of e-commerce has become a hot topic of discussion on Chinese social media. What's on Weibo takes a look at 3 big – once successful – Chinese online companies, and why they failed in 2017. (Premium Content).
It is still early in the year, but already some big online companies have exited China's chaotic world of e-commerce. The release of an 'e-commerce dead list' (#2017电商死亡名单#) became top trending on Chinese social media on February 22, and triggered discussions on the status-quo of the market.
"One by one they collapse, one by one they pop up," one netizen (@逛吃秦皇岛) says. With an ever-growing Chinese online population and the world's largest e-commerce market, more companies seek to join, hoping to find a goldmine. Instead, many of them soon end up on the e-commerce graveyard. The popular idea about China's e-market that "when there's enough wind, even a pig can fly" (当风来了, 猪也会飞起来) does not seem to hold true for all online businesses.
Their collapse does not necessarily mean the end – for many, it is just a new beginning. "This whole business is like gambling," one Weibo commenter responds. Another micro-blogger says: "E-commerce companies all soon become like conventional businesses. The large online companies are just too strong. It is easy to join [the market], but hard to survive."
Let's take a look at 3 big companies that have already collapsed this year, and what experts say goes wrong in their approach to the Chinese online market.
[blendlebutton]
"China's 2017 e-Commerce Dead List"
Along with other Chinese media, China's influential online e-commerce magazine Ebrun.com recently released a list of big companies that have closed their doors this year. We have selected the 3 biggest ones.
1. Dingfangbao 订房宝
Business: Online Hotel Bookings
With the slogan "You only sleep ten hours, why would you spend all your money for the day on it?" (只睡十小时,为何要花整天的钱), Dingfangbao was an up-and-coming online hotel booking site (app + website) selling high-class hotel rooms at low prices, focused at offering clients a luxurious room for the night.
The company started in late 2014 with its own formula that allowed customers to search for available hotel rooms after 6 pm. Through the Dingfangbao app and site, four and five-star hotels in big cities such as Beijing, Shanghai, Guangzhou, and Shenzhen could offer their rooms at competitive prices if they were not occupied or reserved by 6 pm. A win-win situation: Dingfangbao users could get a top room for a cheap price, and hotels wouldn't be left with empty hotel rooms.
The Dingfangbao service (Dingfangbao literally meaning 'booking treasure') was especially aimed at business travelers who won't arrive at their hotels until the evenings due to late meetings and leave again early in the morning.
With Japanese nude model/(adult) film actress Sola Aoi (苍井空) as their company ambassador, it seemed that Dingfangbao was also aiming at luring customers to luxurious hotels at nighttime for other purposes – similar to the 'love hotels' in Japan.
Dingfangbao had a promising take-off in 2014, with various fundings and an initial angel investment of 6 million RMB (±870K$), followed by second- and third-round funding of a total of 13 million RMB (±1.9M$) in 2015 and 2016.
But on 27 January 2017, Dingfangbao announced that it would be stopping its services. CEO Sun Jianrong (孙建荣) told the media that although there certainly is a market for the Dingbaofang formula, the frequency with which its clients used these services was too low and not enough to cover their operational costs.
On Weibo, the company still has around 19000 followers. Sola Aoi, who has a staggering 17 million fans on her Weibo page, announced on February 8 that she would step down as the company's spokesperson. A day later, the company officially closed its doors, although its website is still live at the time of writing.
2. Greenbox 绿盒子
Business: O2O Children's Clothing
Online trendy children's clothing brand Greenbox (绿盒子) was a success story when it first entered China's O2O (online-to-offline) retail market in 2010. The company was already established by businesswoman Wu Fangfang (吴芳芳) years before, but it made a conscious shift from offline to e-commerce when Wu realized the potential of middle-class moms spending more time shopping for their kids on the internet.
In 2010, Greenbox received two rounds of funding from Trust Bridge Partners (TBP) of 20 million RMB (3M$), and of 100 million (14.5M$) from DCM. Children clothing brands such as Miss de Mode, M.I.L. Boy, Jenny Bear, and a special Disney brand all belonged to Greenbox, which soon was named one of China's top 10 e-retailers.
Greenbox tapped into the children's clothing at the right time, as this retail segment has become especially booming business over the past few years. Together with the surge in other children-related products, there has been a shift to bigger sales of these 'non-traditional products' that show that China's 'Mummy Economy' (妈妈经济) has become increasingly more relevant.
Soon after the brand was established, it became one of the most popular children's clothing brands (ranking no.1 for three years in a row) on Alibaba's online malls Tmall and Taobao. But Greenbox was not solely sold through Alibaba; it was also available through other online shopping platforms such as JD.com and Dangdang. The brand also had its own shop on WeChat.
In 2015, Greenbox started opening up physical stores besides its online ones. It had around 100 (flagship) stores in China's first-tier cities, solely focused on online sales for the second- and third-tier cities. Was the company taking on more than it could? According to some Chinese media, the brand was "blindly expanding" and growing too fast, too soon, which led to recurring financial difficulties throughout the years. Their financial problems severely worsened in 2016, as the children's clothing became increasingly competitive. In January 2017, the brand finally announced its bankruptcy.
On Weibo the brand still has 76000 fans, but it has been inactive for months. Some netizens are surprised that the well-known brand has quit, and wonder what this means for the future of other successful 'Taobao brands.'
3. An Home 安个家
Business: Online Real Estate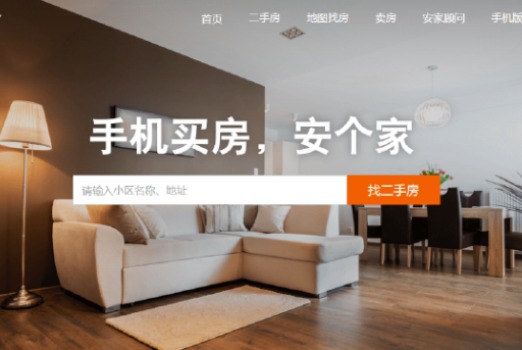 An Home (安个家) was established in April of 2015. Headquartered in Shanghai, it was independently funded (10 million RMB, 1.5M$) by CEO Liang Weiping (梁伟平). Its business offered online real estate services with a focus on its mobile app, attempting to rival with traditional real estate services.
Different from offline realtors, An Home aimed to be an online (mobile) platform where its home-seekers, homeowners, and consultants could connect with each other, making the process of buying and selling a house less time-consuming and more efficient.
An Home was a promising start-up for which Liang Weiping gathered a team coming from prosperous companies such as Tencent and Alibaba.
But by late December of 2016, Liang admitted to Chinese media that the company was facing financial hardships, and that they had not succeeded in finding the right way to compete with their offline rivals through online channels. As booming as all corners of China's e-commerce market might seem, people might not be ready for O2O when it comes to real estate.
One of the reasons for its failure was that eventually, no matter online or offline, access to a large number of houses is the key to winning over the real estate market – and it was precisely this issue where the company feel behind compared to the more traditional channels.
Late 2016, CEO Liang sent out a letter to all of its staff that An Home had to halt operations due to financial difficulties. The company has now closed its doors.
What Can We Learn from the Graveyard Companies?
The aforementioned online companies are not the only ones who did not make it this year. Bollain Home Textile (帛澜家纺天猫店), founded in 2012 and selling bedding and home textiles through over 50 online stores in China, has collapsed after running behind approximately 16 million RMB (2.3M$) in its payments to suppliers and staff.
Online recruitment company Job Tong (周伯通招聘), established in 2013 as a major social recruitment platform and even receiving a 28 million RMB investment from NetEase, also went down earlier this year – its online competitors, including lagou.com, liepin.com, and zhipin.com, simply grew too strong.
"Even the most clever housewife cannot cook without rice"
And then we have not even mentioned foreign brands such as Lotte and others that closed their doors this doors in the highly competitive Chinese e-market.
So what is the lesson to be learned from these start-up failures? Of course, there is not one answer.
But Chinese e-commerce guru Wang Yongjun (王勇军), who has over 2,5 million fans on his Weibo account (@老高电商圈子), thinks he knows what China's e-commerce start-ups need.
Wang runs a large networking group called the 'Laogao Club' for online entrepreneurs in China that are active on Taobao, Tmall, JD.com, etc, and in response to the '2017 failing e-commerce list', published a blog on February 22 in which he gives some main points on how to succeed in this dog-eat-dog e-commerce world.
According to Wang's article (in Chinese), which received many views on Weibo on February 22, building up an online community is key for any e-commerce business in China.
"Even the most clever housewife cannot cook without rice", Wang argues, seeing an online following as the key ingredient to any online-based business. Drawing in communal media followers costs time and energy – haste makes waste.
The 'guru' says that online businesses can't just gather their following by simply arranging a KOL (Key Opinion Leader) or online celebrity (see the first Dingfangbao example) for their brand; it is something a brand has to do themself, since they are the core that needs to attract fans.
"No matter how good you are, or how good your product is, it is worth nothing without an online community."
"No matter how good you are, or how good your product is, it is worth nothing without an online community," Wang writes. In a time when netizens are drowning in the information that is presented to them, it is essential that brands and companies are precise in targeting their relevant audiences and shooting their arrows in the right place.
Wang strongly advises companies to set up the right online environment that suits their target audience, and to pick the right timing to market their messages. Sometimes brands are lucky when their campaign goes viral, but mostly it is about smart strategy.
Before converting your assets into cash, it is important to continue to be valuable to followers and give them a reason to stay. Wang stresses that it is never a good idea to start the money-making machine too soon – you first need to make sure you have a steady and loyal group of online followers that is attached to your brand/company.
"Don't drown the pond to get at the fish."
"Don't be overhasty, don't drain the pond to get to the fish" (不能操之过急、竭泽而渔), is one of the messages of the Laogao Club for their online entrepreneurs. You can only transform your brand and starting making money once your 'fans' trust your brand/company enough and feel connected to its 'flavor.'
Keeping up the quality of your services and products, and always making sure it brings more than just a 'bargain', it is therefore key to survive in the fiercely competitive Chinese e-commerce market.
Reading from the Laogao Club's road to e-success, we could draw the conclusion that Dingfangbao had not worked enough on creating its own communal following of trusting and loyal fans before attempting to converting its assets into cash. An Home jumped into the pond before there were any fish at all, and Greenbox went ahead of itself and became too hasty to expand.
"If you enter the pit, be cautious", some netizens respond on Weibo: "It is risky business."
"There are too many people who don't understand and think they are already running an e-business simply because they openened an online company. It looks good on paper, but in reality, it's nothing," another person writes.
– By Manya Koetse
Follow @WhatsOnWeibo
©2017 Whatsonweibo. All rights reserved. Do not reproduce our content without permission – you can contact us at info@whatsonweibo.com.
[/blendlebutton]
TikTok's In-Video Search Function (And How to Activate It)
TikTok shows a glimpse of what in-video search is going to look like in the future.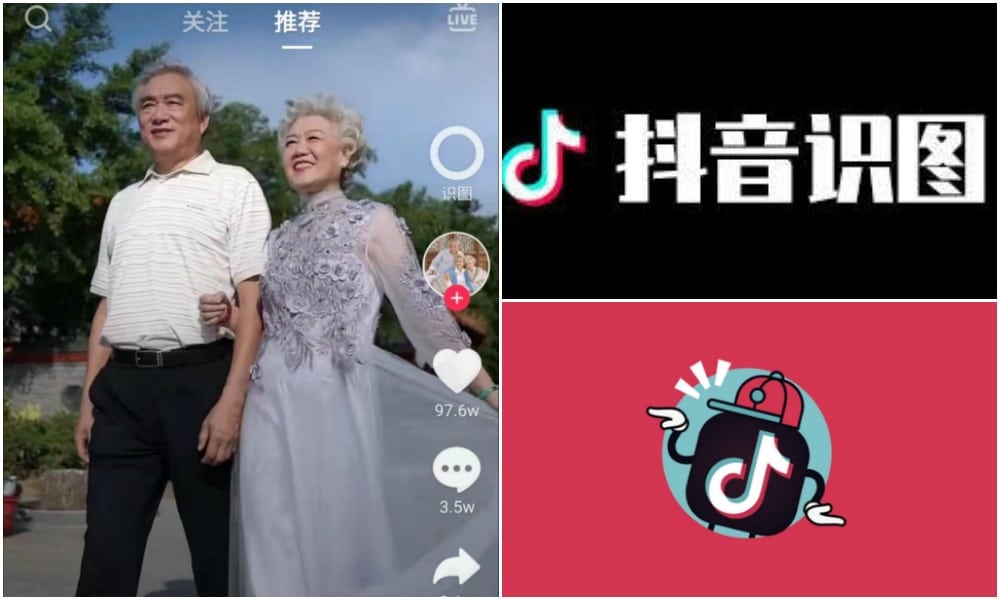 What is TikTok's new in-video search function and how to activate it?
Twitter's most awesome WeChat guru Matthew Brennan recently posted about an "in-video search function" launched in the Chinese social video app TikTok (抖音). (Click here to read about the difference between the Chinese and overseas version of TikTok).
As shown in a video posted by Brennan, the function allows TikTok users to select the face or clothes of a person appearing in a short video to search for other videos or images containing the same person or clothes.
Chinese TikTok now has in-video search. Search someone's face to find more videos of them. Search in-video products or clothes and buy directly #抖音 pic.twitter.com/RBcIqnOBgN

— Matthew Brennan (@mbrennanchina) September 23, 2019
The 'vision search' is a powerful new function within the super popular app.
The idea is that it becomes easier than ever for Tiktok users to find (and buy!) a piece of clothing, that perfect handbag, or even a snack featured in a video.
It also helps users to quickly find other videos in which an online celebrity appears. The function ultimately is an additional feature that keeps users scrolling and shopping within the app – increasing app traffic – as long as possible.
On September 16, Chinese media reported about the function as a "powerful" new tool that greatly strengthens the functionality of the popular short video app.
The function might not immediately seem completely new to Chinese app users; like Google Image Search, Baidu and Taobao also have similar functions (百度识图, 淘宝识图).
On e-commerce platform Taobao, for example, you can take a photo of an item you want (e.g. a certain snack as in example below) and Taobao will try to find the exact same product and list the online stores where you can buy it.
But TikTok's in-video search function is on a whole new level; it does not require users to scan or upload a photo at all. It gives an indication of what visual search will be like in the future.
Whatever video comes by in your TikTok stream, you only need to click the "search" function (识图), select the part of the video you want to search for (you can drag the square from area to area), and TikTok will find the product or face you're looking for – as long as there are comparable products/faces (it does so very fast).
Very much like Taobao, TikTok will recommend various (in-app) online stores where the product can be purchased.
Want to try out the function? For now, it only works in the Chinese version of the app and is still in the 'testing phase' and does not work with all videos.
Make sure you have an updated version of TikTok.
1. Go to "me" (我) page within TikTok
2. Tick the three lines in the top right corner
3. Go to the last option in the sidebar menu titled "lab" (实验室)
4. Activate the function (image below).
So now if you spot a dress you like and would like to buy, press the 'search' button on the right of a video, select the dress, and TikTok becomes like your personal shopping assistant looking for similar dresses for you.
This really makes online shopping more addictive than ever, and also makes it more difficult for people in online videos to hide where they bought their clothing, or what other videos they are in.
Read more about Tiktok here.
Read more about Chinese apps here.
By Manya Koetse
Spotted a mistake or want to add something? Please let us know in comments below or email us.
©2019 Whatsonweibo. All rights reserved. Do not reproduce our content without permission – you can contact us at info@whatsonweibo.com
Didi Riders Can Now Have "Verified Party Members" Drive Them Around
Party-building 3.0? Didi has got it covered.
First published
This is Party-building in the new era: Didi now allows users of its Premier Car Service to let a verified Party member drive them to their destination.
On September 20, as the People's Republic of China is nearing its 70th-anniversary celebrations, the country's most popular taxi-hailing app Didi published an article on Weibo and WeChat explaining its verified Party Member Driver Program.
Recently, riders in Beijing may have noticed something different at Didi's Premier Car service, which is called "Licheng" 礼橙专车 since June of last year.
Thanks to Didi's "Red Flag Steering Wheel" program, spotting a ride hailing CCP member has never been this easy. pic.twitter.com/DuHghtE8xu

— 王博源 Wang Boyuan (@thisboyuan) September 20, 2019
Some of Licheng's drivers now have a red background to their profile photos accompanied by a Communist Party emblem. Upon clicking the profile of these drivers, customers will see that this driver is a Party Member Driver ("党员司机") – meaning that the Didi driver's status as a Party member has been verified through Didi's "Red Flag Steering Wheel" program (红旗方向盘项目) that was set up in November 2018.
Didi writes that these drivers can also be identified as Party members through the red sticker on the dashboard at the passenger side, which literally says "Party member driver."
The article explains that the recent project is an effort to contribute to China's Party-building in the digital era, and that Didi aims to establish a Party member community within its company.
The company is apparently planning to make this community a lively one, as it promises to provide online and offline activities that will help these drivers stay up to date with the latest developments within the Party, and that will increase their "Party awareness."
Starting this month, Didi will reportedly also offer "patriotic classes" to all of its drivers via its online classroom program.
China has more than 88 million Party members. Party membership does not come overnight; those who want to become a Communist Party member need to attend Party courses, pass written tests, be recommended by other members, and pass a screening (read more here).
As for now, riders cannot manually pick to have a Party member as their driver; a nearby driver will be automatically selected when they order a car – if it is a Party member, they will know straight away from the driver's profile.
For now, Didi has set up "mobile Party branches" in Beijing, Shanghai, Shenzhen, and a number of other cities.
On Weibo, some see the initiative as a marketing move from Didi's side. "If you hear the driver is a Party member, you know it's reliable. It's a good thing."
The past year was a tough year for Didi, after the murders of two young women by their Didi driver made national headlines, causing outrage and concerns about customer's safety when hailing a car through the Didi company.
By Manya Koetse
Spotted a mistake or want to add something? Please let us know in comments below or email us.
©2019 Whatsonweibo. All rights reserved. Do not reproduce our content without permission – you can contact us at info@whatsonweibo.com