China's Growing e-Commerce Graveyard: These Companies Already Failed in 2017
China's e-commerce market is a dog-eat-dog world, with new companies popping up every day, while older ones are throwing in the towel. How (not) to make it in China's crazy world of e-commerce has become a hot topic of discussion on Chinese social media. What's on Weibo takes a look at 3 big – once successful – Chinese online companies, and why they failed in 2017.
China's e-commerce market is a dog-eat-dog world, with new companies popping up every day, while older ones are throwing in the towel. How (not) to make it in China's crazy world of e-commerce has become a hot topic of discussion on Chinese social media. What's on Weibo takes a look at 3 big – once successful – Chinese online companies, and why they failed in 2017. (Premium Content).
It is still early in the year, but already some big online companies have exited China's chaotic world of e-commerce. The release of an 'e-commerce dead list' (#2017电商死亡名单#) became top trending on Chinese social media on February 22, and triggered discussions on the status-quo of the market.
"One by one they collapse, one by one they pop up," one netizen (@逛吃秦皇岛) says. With an ever-growing Chinese online population and the world's largest e-commerce market, more companies seek to join, hoping to find a goldmine. Instead, many of them soon end up on the e-commerce graveyard. The popular idea about China's e-market that "when there's enough wind, even a pig can fly" (当风来了, 猪也会飞起来) does not seem to hold true for all online businesses.
Their collapse does not necessarily mean the end – for many, it is just a new beginning. "This whole business is like gambling," one Weibo commenter responds. Another micro-blogger says: "E-commerce companies all soon become like conventional businesses. The large online companies are just too strong. It is easy to join [the market], but hard to survive."
Let's take a look at 3 big companies that have already collapsed this year, and what experts say goes wrong in their approach to the Chinese online market.
[blendlebutton]
"China's 2017 e-Commerce Dead List"
Along with other Chinese media, China's influential online e-commerce magazine Ebrun.com recently released a list of big companies that have closed their doors this year. We have selected the 3 biggest ones.
1. Dingfangbao 订房宝
Business: Online Hotel Bookings
With the slogan "You only sleep ten hours, why would you spend all your money for the day on it?" (只睡十小时,为何要花整天的钱), Dingfangbao was an up-and-coming online hotel booking site (app + website) selling high-class hotel rooms at low prices, focused at offering clients a luxurious room for the night.
The company started in late 2014 with its own formula that allowed customers to search for available hotel rooms after 6 pm. Through the Dingfangbao app and site, four and five-star hotels in big cities such as Beijing, Shanghai, Guangzhou, and Shenzhen could offer their rooms at competitive prices if they were not occupied or reserved by 6 pm. A win-win situation: Dingfangbao users could get a top room for a cheap price, and hotels wouldn't be left with empty hotel rooms.
The Dingfangbao service (Dingfangbao literally meaning 'booking treasure') was especially aimed at business travelers who won't arrive at their hotels until the evenings due to late meetings and leave again early in the morning.
With Japanese nude model/(adult) film actress Sola Aoi (苍井空) as their company ambassador, it seemed that Dingfangbao was also aiming at luring customers to luxurious hotels at nighttime for other purposes – similar to the 'love hotels' in Japan.
Dingfangbao had a promising take-off in 2014, with various fundings and an initial angel investment of 6 million RMB (±870K$), followed by second- and third-round funding of a total of 13 million RMB (±1.9M$) in 2015 and 2016.
But on 27 January 2017, Dingfangbao announced that it would be stopping its services. CEO Sun Jianrong (孙建荣) told the media that although there certainly is a market for the Dingbaofang formula, the frequency with which its clients used these services was too low and not enough to cover their operational costs.
On Weibo, the company still has around 19000 followers. Sola Aoi, who has a staggering 17 million fans on her Weibo page, announced on February 8 that she would step down as the company's spokesperson. A day later, the company officially closed its doors, although its website is still live at the time of writing.
2. Greenbox 绿盒子
Business: O2O Children's Clothing
Online trendy children's clothing brand Greenbox (绿盒子) was a success story when it first entered China's O2O (online-to-offline) retail market in 2010. The company was already established by businesswoman Wu Fangfang (吴芳芳) years before, but it made a conscious shift from offline to e-commerce when Wu realized the potential of middle-class moms spending more time shopping for their kids on the internet.
In 2010, Greenbox received two rounds of funding from Trust Bridge Partners (TBP) of 20 million RMB (3M$), and of 100 million (14.5M$) from DCM. Children clothing brands such as Miss de Mode, M.I.L. Boy, Jenny Bear, and a special Disney brand all belonged to Greenbox, which soon was named one of China's top 10 e-retailers.
Greenbox tapped into the children's clothing at the right time, as this retail segment has become especially booming business over the past few years. Together with the surge in other children-related products, there has been a shift to bigger sales of these 'non-traditional products' that show that China's 'Mummy Economy' (妈妈经济) has become increasingly more relevant.
Soon after the brand was established, it became one of the most popular children's clothing brands (ranking no.1 for three years in a row) on Alibaba's online malls Tmall and Taobao. But Greenbox was not solely sold through Alibaba; it was also available through other online shopping platforms such as JD.com and Dangdang. The brand also had its own shop on WeChat.
In 2015, Greenbox started opening up physical stores besides its online ones. It had around 100 (flagship) stores in China's first-tier cities, solely focused on online sales for the second- and third-tier cities. Was the company taking on more than it could? According to some Chinese media, the brand was "blindly expanding" and growing too fast, too soon, which led to recurring financial difficulties throughout the years. Their financial problems severely worsened in 2016, as the children's clothing became increasingly competitive. In January 2017, the brand finally announced its bankruptcy.
On Weibo the brand still has 76000 fans, but it has been inactive for months. Some netizens are surprised that the well-known brand has quit, and wonder what this means for the future of other successful 'Taobao brands.'
3. An Home 安个家
Business: Online Real Estate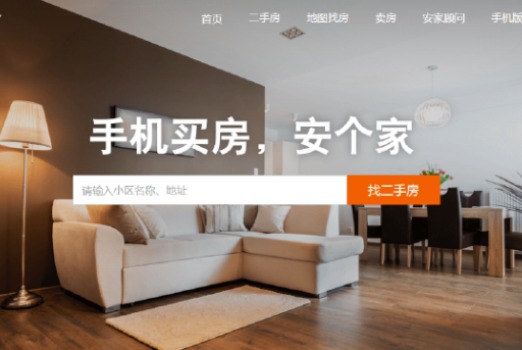 An Home (安个家) was established in April of 2015. Headquartered in Shanghai, it was independently funded (10 million RMB, 1.5M$) by CEO Liang Weiping (梁伟平). Its business offered online real estate services with a focus on its mobile app, attempting to rival with traditional real estate services.
Different from offline realtors, An Home aimed to be an online (mobile) platform where its home-seekers, homeowners, and consultants could connect with each other, making the process of buying and selling a house less time-consuming and more efficient.
An Home was a promising start-up for which Liang Weiping gathered a team coming from prosperous companies such as Tencent and Alibaba.
But by late December of 2016, Liang admitted to Chinese media that the company was facing financial hardships, and that they had not succeeded in finding the right way to compete with their offline rivals through online channels. As booming as all corners of China's e-commerce market might seem, people might not be ready for O2O when it comes to real estate.
One of the reasons for its failure was that eventually, no matter online or offline, access to a large number of houses is the key to winning over the real estate market – and it was precisely this issue where the company feel behind compared to the more traditional channels.
Late 2016, CEO Liang sent out a letter to all of its staff that An Home had to halt operations due to financial difficulties. The company has now closed its doors.
What Can We Learn from the Graveyard Companies?
The aforementioned online companies are not the only ones who did not make it this year. Bollain Home Textile (帛澜家纺天猫店), founded in 2012 and selling bedding and home textiles through over 50 online stores in China, has collapsed after running behind approximately 16 million RMB (2.3M$) in its payments to suppliers and staff.
Online recruitment company Job Tong (周伯通招聘), established in 2013 as a major social recruitment platform and even receiving a 28 million RMB investment from NetEase, also went down earlier this year – its online competitors, including lagou.com, liepin.com, and zhipin.com, simply grew too strong.
"Even the most clever housewife cannot cook without rice"
And then we have not even mentioned foreign brands such as Lotte and others that closed their doors this doors in the highly competitive Chinese e-market.
So what is the lesson to be learned from these start-up failures? Of course, there is not one answer.
But Chinese e-commerce guru Wang Yongjun (王勇军), who has over 2,5 million fans on his Weibo account (@老高电商圈子), thinks he knows what China's e-commerce start-ups need.
Wang runs a large networking group called the 'Laogao Club' for online entrepreneurs in China that are active on Taobao, Tmall, JD.com, etc, and in response to the '2017 failing e-commerce list', published a blog on February 22 in which he gives some main points on how to succeed in this dog-eat-dog e-commerce world.
According to Wang's article (in Chinese), which received many views on Weibo on February 22, building up an online community is key for any e-commerce business in China.
"Even the most clever housewife cannot cook without rice", Wang argues, seeing an online following as the key ingredient to any online-based business. Drawing in communal media followers costs time and energy – haste makes waste.
The 'guru' says that online businesses can't just gather their following by simply arranging a KOL (Key Opinion Leader) or online celebrity (see the first Dingfangbao example) for their brand; it is something a brand has to do themself, since they are the core that needs to attract fans.
"No matter how good you are, or how good your product is, it is worth nothing without an online community."
"No matter how good you are, or how good your product is, it is worth nothing without an online community," Wang writes. In a time when netizens are drowning in the information that is presented to them, it is essential that brands and companies are precise in targeting their relevant audiences and shooting their arrows in the right place.
Wang strongly advises companies to set up the right online environment that suits their target audience, and to pick the right timing to market their messages. Sometimes brands are lucky when their campaign goes viral, but mostly it is about smart strategy.
Before converting your assets into cash, it is important to continue to be valuable to followers and give them a reason to stay. Wang stresses that it is never a good idea to start the money-making machine too soon – you first need to make sure you have a steady and loyal group of online followers that is attached to your brand/company.
"Don't drown the pond to get at the fish."
"Don't be overhasty, don't drain the pond to get to the fish" (不能操之过急、竭泽而渔), is one of the messages of the Laogao Club for their online entrepreneurs. You can only transform your brand and starting making money once your 'fans' trust your brand/company enough and feel connected to its 'flavor.'
Keeping up the quality of your services and products, and always making sure it brings more than just a 'bargain', it is therefore key to survive in the fiercely competitive Chinese e-commerce market.
Reading from the Laogao Club's road to e-success, we could draw the conclusion that Dingfangbao had not worked enough on creating its own communal following of trusting and loyal fans before attempting to converting its assets into cash. An Home jumped into the pond before there were any fish at all, and Greenbox went ahead of itself and became too hasty to expand.
"If you enter the pit, be cautious", some netizens respond on Weibo: "It is risky business."
"There are too many people who don't understand and think they are already running an e-business simply because they openened an online company. It looks good on paper, but in reality, it's nothing," another person writes.
– By Manya Koetse
Follow @WhatsOnWeibo
©2017 Whatsonweibo. All rights reserved. Do not reproduce our content without permission – you can contact us at info@whatsonweibo.com.
[/blendlebutton]
"Taobao Life": This Feature Shows How Much Money You've Spent on Taobao
Some users just found out they could've bought a house with the money they've spent on Taobao.
Over the past few days, a new Taobao feature that allows users to see how much money they have spent on the online shopping platform is flooding Chinese social media.
Taobao Marketplace is China's biggest online shopping platform. Owned by tech giant Alibaba, Taobao was launched in 2003 to facilitate consumer-to-consumer retail.
For many people, Taobao shopping has become part of their everyday life. Whether it is clothes, pet food, accessories, electronics, furniture – you name it, Taobao has it.
Because buying on Taobao is so easy, fast, and convenient, many online consumers lose track of how much they actually spent on the platform – especially if they have been using it for years already.
Thanks to "Taobao Life," users can now see the total amount of money spent on their account.
How to do it? First: go to Taobao settings and click the profile account as indicated below.
Then click the top icon that says "Achievement" (成就).
And here you find what you have spent in this account in total. On the left: the money spent, on the right: the amount of purchases.
Since I've used started using this Taobao account for the occasional clothes shopping since 2016, I've made 122 purchases, spending 7849 yuan ($1140) – a very reasonable amount compared to some other Taobao users, who are now finding out they could have practically bought an apartment with the money they have spent on Taobao.
This user, for example, found out they spent over half a million yuan on Taobao ($75,500).
This user below has spent over 1,1 million yuan on Taobao ($170,000).
Some people discuss all the things they could have bought with the money they have spent on Taobao over the years: "As soon as I saw the number, I wanted to cry," one Weibo user writes: "What have I done?!"
Another person, finding out they have spent 230,000 yuan on Taobao ($33,400), writes: "This can't be true! Surely this must be a mistake!?"
"If I wouldn't have spent all this money on Taobao, I would've been rich," others say.
The topic of Taobao's total spending amount has become so popular on Chinese social media this week, causing so much consternation, that Taobao posted a message on its Weibo account on July 27, writing: "We heard you guys couldn't sleep last night.."
Although many people are shocked to find out the money they've spent on Taobao, others console themselves with the thought that adding up everything they have spent on Taobao, they were actually 'rich' at some point in their lives.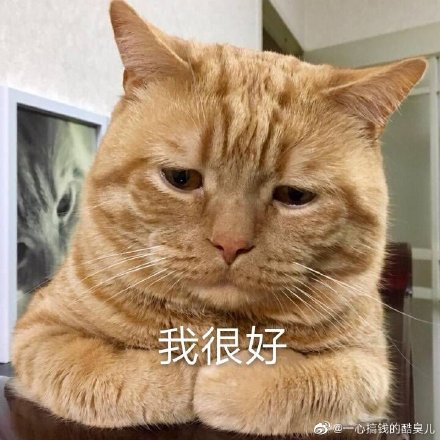 By Manya Koetse , with contributions from Miranda Barnes
Follow @whatsonweibo
Spotted a mistake or want to add something? Please let us know in comments below or email us. Please note that your comment below will need to be manually approved if you're a first-time poster here.
©2019 Whatsonweibo. All rights reserved. Do not reproduce our content without permission – you can contact us at info@whatsonweibo.com
Summer Censorship: Weibo Launches "Project Sky Blue"
No hot summer on Weibo: the social media network announces extra censorship on 'vulgar content.'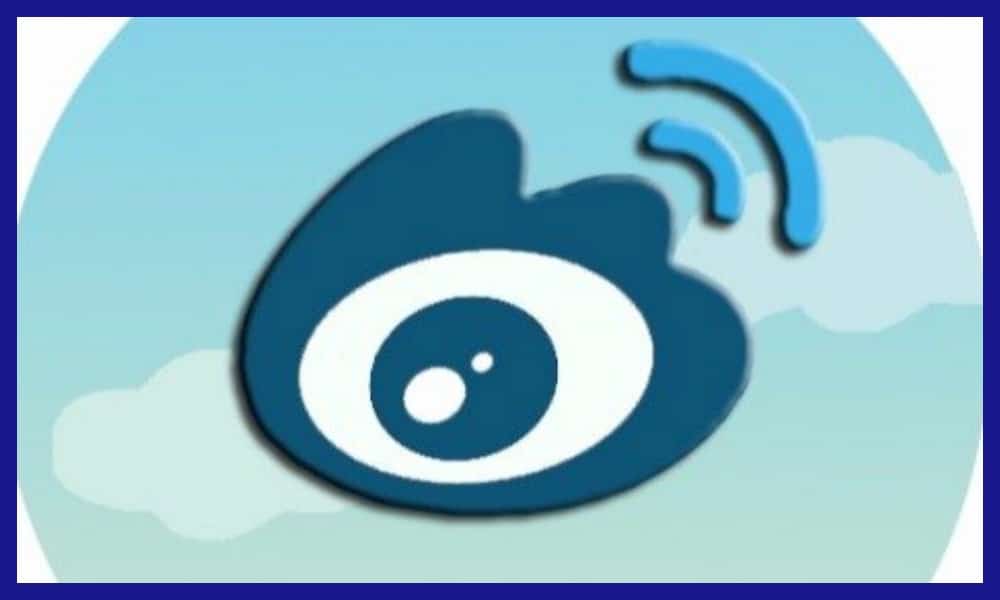 Earlier this week, the administration of Sina Weibo announced a special summer holiday crackdown on "vulgar content," including "pornographic novels, erotic anime, pictures or videos."
In a public announcement that was posted on July 4th, the Weibo administration writes that the primary goal of this campaign is to "create a healthier, more positive environment for underage users" during the summer break period.
The censorship plan is titled "Project Deep Blue" (or: "Project Sky Blue") (蔚蓝计划), and will use filter systems, human moderators and user reports to censor more content for the upcoming two months.
The project even has its own Weibo account now, where Weibo users can ask questions, report inappropriate content, and get more information on the campaign.
Weibo states it will further expand its team of online content supervisors, and also explicitly encourages netizens to flag 'inappropriate' content to make the online community 'more wholesome.'
The hashtag #ProjectDeepBlue (#蔚蓝计划#) topped the hot search lists on Weibo this week; not necessarily because of the topic's popularity, but because it was placed there by the social media site's administration. At time of writing, the hashtag page has attracted more than 180 million views.
Online responses to the summer censorship program are mixed: many commenters voice their support for the latest measure, while others express frustration.
One Weibo user from Hubei calls the latest measure "hypocritical," arguing that minors surf Weibo just as much during school time as during the summer holiday – suggesting that launching a special censorship program for the summer vacation does not make sense at all.
But many popular comments are in favor of the project, saying: "I support Project Deep Blue, the internet needs to be cleaned up," and: "China's young people need to be protected."
This is not the first time Weibo launches a special intensified censorship program. Throughout the years, it has repeatedly carried out 'anti-pornography' campaigns in cooperation with Chinese cyberspace authorities.
Often, the crusade against 'vulgar' content also ends up being used for the purpose of censoring political content rather than to actually eradicate 'obscenities' (read more).
By now, it seems that many Weibo users are quite actively using the Project Deep Blue tag to report on other users who are posting violent or vulgar content.
"If you're not careful, you're hit with vulgar and obscene content the moment you're on the internet," well-known mom blogger Humapanpan (@虎妈潘潘) writes: "Now that the summer holiday is coming, I hope we can join the Project Deep Blue, and clean up the internet environment.  Actively report obscene content the moment you see it – let's protect our future together."
By Skylar Xu & Manya Koetse
Spotted a mistake or want to add something? Please let us know in comments below or email us. Please note that your comment below will need to be manually approved if you're a first-time poster here.
©2019 Whatsonweibo. All rights reserved. Do not reproduce our content without permission – you can contact us at info@whatsonweibo.com