Top 5 Chinese Online Consumer Trends After Single's Day Sales
The world's biggest online sale of the year, China's Single's Day, took place on November 11. What's on Weibo gives an overview of the latest trends and biggest brands, showing how China's middle-class online consumer habits are undergoing drastic changes.
The world's biggest online sale of the year, China's Single's Day, took place on November 11. Some Chinese consumer trends have become especially visible after the big sales. What's on Weibo gives an overview of the latest trends and biggest brands, showing how China's middle-class online consumer habits are undergoing drastic changes. [Premium Content by What's on Weibo].
China's 11/11 Single's Day, the world's biggest online shopping event of the year, has once again exceeded the sale figures of previous years.
The 8th edition of China's Online Single's Day Shopping Festival, that was initiated by e-commerce giant Alibaba in 2009, broke all previous sales records with a 24-hour sales volume of $17.6 billion (120.7 billion RMB) on Alibaba's Tmall (天猫) on November 11. Online shopping mall JD.com also had 60% more sales than the previous year.
With so much success, many e-commerce platforms have extended the shopping festival until November 18. Time to see which Chinese online consumer trends are especially apparent during this year's Single Day's sales.
[blendlebutton]
1. Smartphone & Tablets: Made-in-China Wins
Together with fashion and health and beauty products, electronics are among the top-selling products of China's biggest annual online sale. This year's Single's Day has shown that the iPhone7 is still very popular among Chinese consumers, despite the subdued reactions in China to its release in September.
The Gome e-commerce chain (国美在线) revealed that the iPhone7, which was priced at 4888 RMB (±719 US$), was the store's number one best-seller of November 11. Gome sold 22000 devices within 24 hours.
Despite the surge in iPhone sales, made-in-China smartphones were the undeniable winner of the Single's Day smartphone sales. Overall, netizens bought more Chinese smartphone brands than international ones. According to the Single's Day sales numbers of JD.com, no less than 8 of the top 10 best-selling smartphones were domestically produced mobile phones. China's Huawei and Xiaomi brands did especially well on Alibaba's Tmall.
The surge in sales of Chinese smartphones is also promising for the international market: Huawei aims to become the world's second-largest maker of smartphones within two years.
The growth of Chinese brand popularity is not just noticeable on the smartphone market – Chinese brands are also winning over tablet buyers. Apple is no longer the only big player on the Chinese tablet market, with brands such as Lenovo and Huawei seeing considerable growth in tablet sales.
2. Good for the Baby 
Of the non-electronic products, it is especially baby products that did well on China's Single's Day. Anything from milk powder to baby wipes or diapers were popular during the 11/11 sales. Vastly different from the electronic market, it is especially foreign brands such as Friso (Friesland Campina, Dutch) and Moony (Japanese) that are most popular among Chinese consumers.
As China's consumer trust in made-in-China baby brands has been damaged through various safety scandals over previous years, foreign brands are leading the market.
What is remarkable about this year's sales, as revealed by China's e-commerce platform Beibei (贝贝网, focused on maternal and infant products) is that the children's clothing market is more booming than ever. Together with the surge in other baby- and mother-related products, the shift to bigger sales of these non-traditional products shows that China's 'Mummy Economy' (妈妈经济) is becoming more relevant.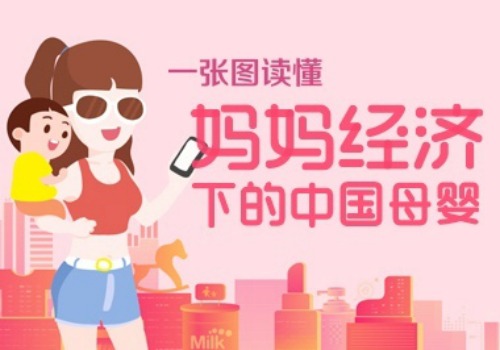 According to Beibei, there are over 50 million Chinese mothers registered as e-commerce users on their platform. Their data shows that there are different consumer trends within this group in China.
Mothers from the northeast of China, for example, will buy more baby's clothes and shoes, as it gets colder in those regions than the more southern parts of China. The mothers in the Yangtze River Delta area (Shanghai, Jiangsu, Zhejiang) are known to buy many baby snacks and foodstuff. In the south of China, nearer to Hong Kong, consumers mainly buy baby necessities such as diapers and baby wipes.
3. Fashion: Individual Style over Traditional Brands
Despite the popularity of electronics and baby products, clothing and lifestyle goods are still the number one best-selling products in China's online sales. According to sales numbers released by JD.com, 40% of all their 11/11 sales were in the apparel & lifestyle category.
Noteworthy non-Chinese brand names are Lee, TUMI and Guess, which respectively sold 43 times, 20 times, and 70 times more clothes this year than in previous years.
Although traditional international luxury brands such as Burberry and MaxMara remain popular, new sales data shows that Chinese consumers now, for the first time, pursue more non-mainstream brands for their style than the established luxury brands.
A good example is the growing popularity of the Canadian apparel brand Canada Goose, which completely sold out on Chinese fashion e-commerce site Xiu.com (走秀网) on November 11. The brand is known for its warm and stylish outerwear. Another non-mainstream popular brand is the Italian designer clothes & accessories label Mr & Mrs Italy, which was only recently introduced on fashion platform Xiu.com and became hot selling on 11/11.
Other upcoming trendy brands such as the Scandinavian Acne Studios and & Other Stories (by the same fashion heads as H&M) were also surprising best-selling names that are all about style.
With Chinese middle-class consumers now gradually attaching more importance to style, originality, and quality of a label than its fame, somewhat more low-key designer brands like Brunello Cucinelli or Loro Piana are starting to replace classic Louis Vuitton or Burberry brands.
According to Xiu.com representatives, these new developments show that China's middle-class consumer habits are now undergoing dramatic changes. People are no longer pursuing a bag only because it has an LV logo – they want a bag that suits their own style and needs.
4. China's New Online Consumers: The Rise of Smaller Towns
Although first- and second-tier cities are still the most important consumer markets for online e-commerce platforms, this year's sales data point out that consumers in third-tier cities and provincial level towns are becoming an important target group.
E-commerce giant JD.com saw a substantial growth in orders from prefectural cities and smaller towns from provinces such as Guizhou, Jiangxi, Hubei, Henan, and Yunnan.
In 2011, "the rise of China's 2nd and 3rd tier cities" was a hot topic in the media. Five years later, this trend has shifted to China's rural areas, where the new consumers are located.
Earlier this year, Bloomberg reported that 77.14 million rural Chinese shopped online in 2015, which was already a 40.6 percent increase from 2014. On average, rural Chinese spend more online than their urban counterparts, and their online spending is growing faster.
According to Economics Daily, drastic increases in sales to consumers from smaller towns and villages shows the improving living standards in these areas. High-end products like refrigerators and air-conditionings are among their top-selling products for this consumer group.
The rise of China's more third-tier and rural consumers is closely connected to China's booming and readily available e-commerce, that has made rural consumer demand strong. With China's online population now exceeding 700 million people, China's rural netizens are growing steadily – that new tablet or heater is now just a few clicks away.
5. The Power of the Post-1990s Generation
The sales data from this year's Single's Day as provided by the Gome (国美) e-commerce platform have pointed out that the majority of orders (which had a staggering growth of 268% compared to last year) were placed by consumers below the age of 40. Of all online customers on Single's Day, 85% were below the age of 40.
Within this group, 47% of people are of the 16-29 age category and 34% aged between 30-39. Young women are more active online consumers than the men; 67% of all purchases were done by women.
The Gome data shows the power of the post-1990s consumer. People of the generation born after 1990, often referred to as the 'Post 90s' or 'jiulinghou' (九零后) are also called "marketers' dream consumers" for their impulsiveness in buying goods, and their general pursuit of products that improve their happiness; they are the ultimate consumers, much more willing to spend money than the generations before them.
With a new young generation of eager online consumers, the rise of rural e-shoppers and a thriving 'mummy economy', China's e-commerce companies having something to look forward to for their next year's Single's Day. The biggest online shopping event in the world is only about to get bigger.
– By Manya Koetse
Follow on Twitter or Like on Facebook
Sources:
Part of this article on based on the 14 November article by Zhao Chenting (赵陈婷) originally published on http://www.yicai.com/..
Other sources are linked to within the article.
©2016 Whatsonweibo. All rights reserved. Do not reproduce our content without permission – you can contact us at info@whatsonweibo.com.
[/blendlebutton]
TikTok's In-Video Search Function (And How to Activate It)
TikTok shows a glimpse of what in-video search is going to look like in the future.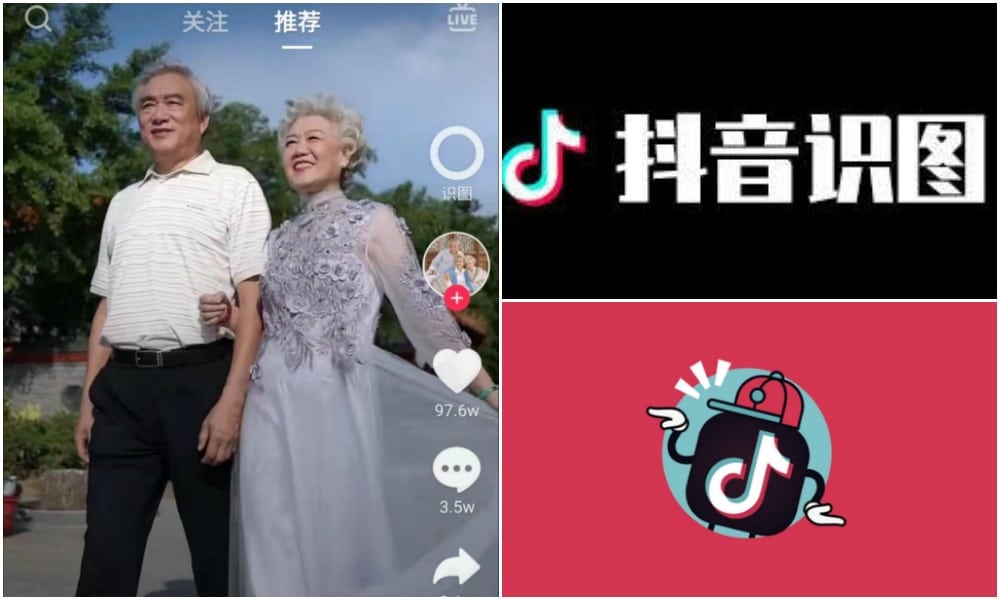 What is TikTok's new in-video search function and how to activate it?
Twitter's most awesome WeChat guru Matthew Brennan recently posted about an "in-video search function" launched in the Chinese social video app TikTok (抖音). (Click here to read about the difference between the Chinese and overseas version of TikTok).
As shown in a video posted by Brennan, the function allows TikTok users to select the face or clothes of a person appearing in a short video to search for other videos or images containing the same person or clothes.
Chinese TikTok now has in-video search. Search someone's face to find more videos of them. Search in-video products or clothes and buy directly #抖音 pic.twitter.com/RBcIqnOBgN

— Matthew Brennan (@mbrennanchina) September 23, 2019
The 'vision search' is a powerful new function within the super popular app.
The idea is that it becomes easier than ever for Tiktok users to find (and buy!) a piece of clothing, that perfect handbag, or even a snack featured in a video.
It also helps users to quickly find other videos in which an online celebrity appears. The function ultimately is an additional feature that keeps users scrolling and shopping within the app – increasing app traffic – as long as possible.
On September 16, Chinese media reported about the function as a "powerful" new tool that greatly strengthens the functionality of the popular short video app.
The function might not immediately seem completely new to Chinese app users; like Google Image Search, Baidu and Taobao also have similar functions (百度识图, 淘宝识图).
On e-commerce platform Taobao, for example, you can take a photo of an item you want (e.g. a certain snack as in example below) and Taobao will try to find the exact same product and list the online stores where you can buy it.
But TikTok's in-video search function is on a whole new level; it does not require users to scan or upload a photo at all. It gives an indication of what visual search will be like in the future.
Whatever video comes by in your TikTok stream, you only need to click the "search" function (识图), select the part of the video you want to search for (you can drag the square from area to area), and TikTok will find the product or face you're looking for – as long as there are comparable products/faces (it does so very fast).
Very much like Taobao, TikTok will recommend various (in-app) online stores where the product can be purchased.
Want to try out the function? For now, it only works in the Chinese version of the app and is still in the 'testing phase' and does not work with all videos.
Make sure you have an updated version of TikTok.
1. Go to "me" (我) page within TikTok
2. Tick the three lines in the top right corner
3. Go to the last option in the sidebar menu titled "lab" (实验室)
4. Activate the function (image below).
So now if you spot a dress you like and would like to buy, press the 'search' button on the right of a video, select the dress, and TikTok becomes like your personal shopping assistant looking for similar dresses for you.
This really makes online shopping more addictive than ever, and also makes it more difficult for people in online videos to hide where they bought their clothing, or what other videos they are in.
Read more about Tiktok here.
Read more about Chinese apps here.
By Manya Koetse
Spotted a mistake or want to add something? Please let us know in comments below or email us.
©2019 Whatsonweibo. All rights reserved. Do not reproduce our content without permission – you can contact us at info@whatsonweibo.com
Didi Riders Can Now Have "Verified Party Members" Drive Them Around
Party-building 3.0? Didi has got it covered.
First published
This is Party-building in the new era: Didi now allows users of its Premier Car Service to let a verified Party member drive them to their destination.
On September 20, as the People's Republic of China is nearing its 70th-anniversary celebrations, the country's most popular taxi-hailing app Didi published an article on Weibo and WeChat explaining its verified Party Member Driver Program.
Recently, riders in Beijing may have noticed something different at Didi's Premier Car service, which is called "Licheng" 礼橙专车 since June of last year.
Thanks to Didi's "Red Flag Steering Wheel" program, spotting a ride hailing CCP member has never been this easy. pic.twitter.com/DuHghtE8xu

— 王博源 Wang Boyuan (@thisboyuan) September 20, 2019
Some of Licheng's drivers now have a red background to their profile photos accompanied by a Communist Party emblem. Upon clicking the profile of these drivers, customers will see that this driver is a Party Member Driver ("党员司机") – meaning that the Didi driver's status as a Party member has been verified through Didi's "Red Flag Steering Wheel" program (红旗方向盘项目) that was set up in November 2018.
Didi writes that these drivers can also be identified as Party members through the red sticker on the dashboard at the passenger side, which literally says "Party member driver."
The article explains that the recent project is an effort to contribute to China's Party-building in the digital era, and that Didi aims to establish a Party member community within its company.
The company is apparently planning to make this community a lively one, as it promises to provide online and offline activities that will help these drivers stay up to date with the latest developments within the Party, and that will increase their "Party awareness."
Starting this month, Didi will reportedly also offer "patriotic classes" to all of its drivers via its online classroom program.
China has more than 88 million Party members. Party membership does not come overnight; those who want to become a Communist Party member need to attend Party courses, pass written tests, be recommended by other members, and pass a screening (read more here).
As for now, riders cannot manually pick to have a Party member as their driver; a nearby driver will be automatically selected when they order a car – if it is a Party member, they will know straight away from the driver's profile.
For now, Didi has set up "mobile Party branches" in Beijing, Shanghai, Shenzhen, and a number of other cities.
On Weibo, some see the initiative as a marketing move from Didi's side. "If you hear the driver is a Party member, you know it's reliable. It's a good thing."
The past year was a tough year for Didi, after the murders of two young women by their Didi driver made national headlines, causing outrage and concerns about customer's safety when hailing a car through the Didi company.
By Manya Koetse
Spotted a mistake or want to add something? Please let us know in comments below or email us.
©2019 Whatsonweibo. All rights reserved. Do not reproduce our content without permission – you can contact us at info@whatsonweibo.com