Chinese iPhone Users Flooded with Spam through iMessage
Since Apple handed over their iCould operations in China to the Chinese Guizhou-Cloud Big Data company, iPhone users are bombarded with trash ads in iMessage.
Intrusive advertisements, ranging from gambling promotions to non-solicited pornography, are flooding Chinese iPhones. Many users have had enough of them, and are looking for solutions.
The problem of spam ads is a universal one, but for iPhone users in China, they are especially bombarded with spam through iMessage.
Recently, several Chinese media outlets, including CCTV, have published articles and videos about Apple's iMessage 'trash' messages flooding into Chinese iPhone users' inbox. These messages contain various kinds of advertising, most of which are illicit.
The spam problem has also been a topic of debate on social media this week, where thousands of commenters complain about receiving loads of different 'trash' messages, primarily about gambling, purchasing agents, and sexual solicitation.
Even though iPhone users report and delete the messages, new ones keep on flooding in – and there seemingly is no solution for the issue yet.
Chinese media report that there is a rise in companies focusing on spam advertising. They build on massive iMessage user databases to send out ads to specific user groups based on their demographics, gender, age, sex, etc.
The problem of Apple's illicit spam adds to US-China tensions because of the trade war, with state media accusing Apple for failing to solve the problem.
While Chinese media outlets seem to be pointing fingers at Apple, many Weibo users are blaming the new company responsible for Apple's iCloud services in mainland China, namely Guizhou-Cloud Big Data (云上贵州公司).
In February of this year, Apple handed over their iCould operations in China to a Chinese company to comply with government policies that require Chinese citizens' data to be held within the country.
One user comments: "We didn't have this [problem] before. Only after Guizhou-Cloud took over did it occur. Classic China."
Another Weibo user wrote: "Wake up everyone! State enterprise Guizhou-Cloud is responsible for iCloud, and is selling user data on the black market. Why would you now blame Apple for this problem???"
For the many iPhone users searching for a quick fix to the annoying spam problem, Weibo account Digital Tail (@数字尾巴) offers a simple solution: "If you only use your message center to receive phone verifications and notifications, then you might as well just turn iMessage off."
On August 2nd, Cult of Mac reported that Apple is now working with Chinese telecoms firms to find a way to reduce the flood of spam in iMessage.
Some Weibo commenters, however, think there are more important things to deal with first: "Solve the spam ads on Weibo, first," they write: "They're more intrusive anyway than those on iPhone."
By Ryan Gandolfo
Follow @whatsonweibo
This article has been edited and condensed for clarity.
Spotted a mistake or want to add something? Please let us know in comments below or email us.
©2018 Whatsonweibo. All rights reserved. Do not reproduce our content without permission – you can contact us at info@whatsonweibo.com.
TikTok's In-Video Search Function (And How to Activate It)
TikTok shows a glimpse of what in-video search is going to look like in the future.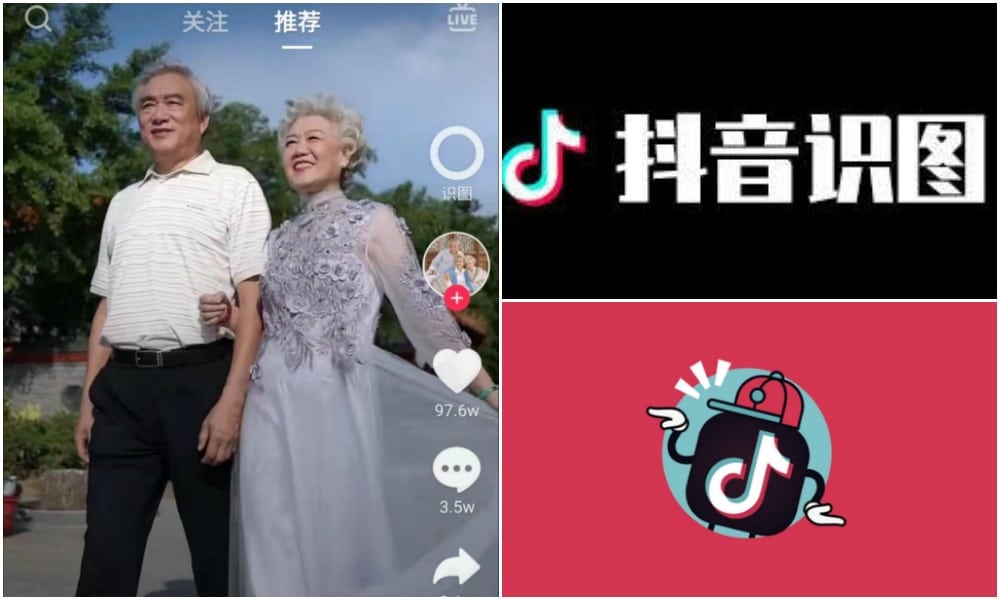 What is TikTok's new in-video search function and how to activate it?
Twitter's most awesome WeChat guru Matthew Brennan recently posted about an "in-video search function" launched in the Chinese social video app TikTok (抖音). (Click here to read about the difference between the Chinese and overseas version of TikTok).
As shown in a video posted by Brennan, the function allows TikTok users to select the face or clothes of a person appearing in a short video to search for other videos or images containing the same person or clothes.
Chinese TikTok now has in-video search. Search someone's face to find more videos of them. Search in-video products or clothes and buy directly #抖音 pic.twitter.com/RBcIqnOBgN

— Matthew Brennan (@mbrennanchina) September 23, 2019
The 'vision search' is a powerful new function within the super popular app.
The idea is that it becomes easier than ever for Tiktok users to find (and buy!) a piece of clothing, that perfect handbag, or even a snack featured in a video.
It also helps users to quickly find other videos in which an online celebrity appears. The function ultimately is an additional feature that keeps users scrolling and shopping within the app – increasing app traffic – as long as possible.
On September 16, Chinese media reported about the function as a "powerful" new tool that greatly strengthens the functionality of the popular short video app.
The function might not immediately seem completely new to Chinese app users; like Google Image Search, Baidu and Taobao also have similar functions (百度识图, 淘宝识图).
On e-commerce platform Taobao, for example, you can take a photo of an item you want (e.g. a certain snack as in example below) and Taobao will try to find the exact same product and list the online stores where you can buy it.
But TikTok's in-video search function is on a whole new level; it does not require users to scan or upload a photo at all. It gives an indication of what visual search will be like in the future.
Whatever video comes by in your TikTok stream, you only need to click the "search" function (识图), select the part of the video you want to search for (you can drag the square from area to area), and TikTok will find the product or face you're looking for – as long as there are comparable products/faces (it does so very fast).
Very much like Taobao, TikTok will recommend various (in-app) online stores where the product can be purchased.
Want to try out the function? For now, it only works in the Chinese version of the app and is still in the 'testing phase' and does not work with all videos.
Make sure you have an updated version of TikTok.
1. Go to "me" (我) page within TikTok
2. Tick the three lines in the top right corner
3. Go to the last option in the sidebar menu titled "lab" (实验室)
4. Activate the function (image below).
So now if you spot a dress you like and would like to buy, press the 'search' button on the right of a video, select the dress, and TikTok becomes like your personal shopping assistant looking for similar dresses for you.
This really makes online shopping more addictive than ever, and also makes it more difficult for people in online videos to hide where they bought their clothing, or what other videos they are in.
Read more about Tiktok here.
Read more about Chinese apps here.
By Manya Koetse
Spotted a mistake or want to add something? Please let us know in comments below or email us.
©2019 Whatsonweibo. All rights reserved. Do not reproduce our content without permission – you can contact us at info@whatsonweibo.com
Didi Riders Can Now Have "Verified Party Members" Drive Them Around
Party-building 3.0? Didi has got it covered.
First published
This is Party-building in the new era: Didi now allows users of its Premier Car Service to let a verified Party member drive them to their destination.
On September 20, as the People's Republic of China is nearing its 70th-anniversary celebrations, the country's most popular taxi-hailing app Didi published an article on Weibo and WeChat explaining its verified Party Member Driver Program.
Recently, riders in Beijing may have noticed something different at Didi's Premier Car service, which is called "Licheng" 礼橙专车 since June of last year.
Thanks to Didi's "Red Flag Steering Wheel" program, spotting a ride hailing CCP member has never been this easy. pic.twitter.com/DuHghtE8xu

— 王博源 Wang Boyuan (@thisboyuan) September 20, 2019
Some of Licheng's drivers now have a red background to their profile photos accompanied by a Communist Party emblem. Upon clicking the profile of these drivers, customers will see that this driver is a Party Member Driver ("党员司机") – meaning that the Didi driver's status as a Party member has been verified through Didi's "Red Flag Steering Wheel" program (红旗方向盘项目) that was set up in November 2018.
Didi writes that these drivers can also be identified as Party members through the red sticker on the dashboard at the passenger side, which literally says "Party member driver."
The article explains that the recent project is an effort to contribute to China's Party-building in the digital era, and that Didi aims to establish a Party member community within its company.
The company is apparently planning to make this community a lively one, as it promises to provide online and offline activities that will help these drivers stay up to date with the latest developments within the Party, and that will increase their "Party awareness."
Starting this month, Didi will reportedly also offer "patriotic classes" to all of its drivers via its online classroom program.
China has more than 88 million Party members. Party membership does not come overnight; those who want to become a Communist Party member need to attend Party courses, pass written tests, be recommended by other members, and pass a screening (read more here).
As for now, riders cannot manually pick to have a Party member as their driver; a nearby driver will be automatically selected when they order a car – if it is a Party member, they will know straight away from the driver's profile.
For now, Didi has set up "mobile Party branches" in Beijing, Shanghai, Shenzhen, and a number of other cities.
On Weibo, some see the initiative as a marketing move from Didi's side. "If you hear the driver is a Party member, you know it's reliable. It's a good thing."
The past year was a tough year for Didi, after the murders of two young women by their Didi driver made national headlines, causing outrage and concerns about customer's safety when hailing a car through the Didi company.
By Manya Koetse
Spotted a mistake or want to add something? Please let us know in comments below or email us.
©2019 Whatsonweibo. All rights reserved. Do not reproduce our content without permission – you can contact us at info@whatsonweibo.com