Digital Diplomacy: These Foreign Embassies Are Most (Un)Popular on Weibo
As social media has become an increasingly common tool for government public diplomacy purposes, a large number of foreign embassies in China have a presence on Sina Weibo to engage with local audiences. What's on Weibo gives an overview of Weibo's most (un)popular foreign embassies.
As social media has become an increasingly common tool for government public diplomacy purposes, a large number of foreign embassies in China now has a presence on Sina Weibo to engage with local audiences. As Weibo diplomacy a.k.a. 'Weiplomacy' is becoming more important, What's on Weibo gives an overview of Weibo's most (un)popular foreign embassies.
Digital diplomacy is a hot topic. Embassies all over the world increasingly use social media as a low-cost and convenient tool to promote their countries, inform people about their latest activities and engage with their followers.
Many embassies can be found on Facebook, Twitter or Youtube, but also on China's Sina Weibo or WeChat, changing the way foreign embassies engage with with local audiences in China.
E-Diplomacy: Up & Downsides
Foreign embassies on Weibo have recently been getting more scholarly attention. In "Social Media and E-Diplomacy: Scanning Embassies on Weibo" (2017), Ying Jiang writes that social media is an effective way for embassies to communicate to target groups, more so than conventional (offline) public diplomacy.
However, Jiang also points out that the presence of foreign embassies on Weibo has its downsides, as web users can vent their anger and post negative comments to embassy pages if they are against the policies of those countries.
This is especially apparent on embassy pages such as that of the Japanese embassy in China, where people often leave anti-Japanese comments and pictures related to the Sino-Japanese war.
But there are also countless negative comments on pages of other embassies. On the Weibo page of the German embassy in China, for example, Weibo users have posted many critiques on the country's refugee policies after a post about new visa announcements. One netizen says: "If Germany doesn't solve its refugee problem, the country has zero attractiveness anymore."
On the USA embassy page, netizens leave comments such as: "The US truly is an evil country. You're the world's biggest terrorist organization."
But visitors also often leave words of praise to embassy accounts. On the Danish embassy's account, for example, some call Denmark "a magical place", with the "land of fairytales" seemingly captivating the minds of many Chinese netizens.
When Thailand's king passed away in October 2016, the Thai embassy page on Weibo was filled with condolences from Chinese expressing their grief and stressing the friendship between the Chinese and Thai.
Ying Jiang's research calculated the number of reactions to every post on Weibo's embassies with the most followers and found that even if an embassy had the most followers, it was not necessarily most influential based on their received comments and amount of post shares.
According to Ying Jiang's data, which was collected in the first half of 2015, the Canadian embassy had the largest following on Sina Weibo, followed by the USA, Cuba, UK and South Korea, with the latter being most influential based on its interactions with its followers.
It seems that things have changed over the past two years, as the following list of foreign embassies collected and compiled by What's on Weibo shows a different order of popularity.
Weibo's Top 5 Embassies
Although the Canadian, Cuban, US and South Korean embassies are still popular in terms of followers on Weibo, the Brazilian, Japanese, and especially Israeli embassies now have the highest number of fans on Weibo.
The popularity of the Canadian embassy on Weibo can undoubtedly partly be attributed to the strong promotion of China-Canada friendship, the popularity of Canadian Prime Minister Justin Trudeau, and perhaps even the great popularity of the Canadian doctor Norman Bethune, who is honored in China for his role as a battleground surgeon during the Second Sino-Japanese War.
But most importantly, Canada's success on Weibo is a result of its own endeavors on Chinese social media. In a DiploFoundation interview with Mark McDowell, Counsellor of the Canadian Embassy in Beijing, McDowell stresses the importance of the so-called 'weiplomacy' (微郊外 Weibo diplomacy) to the Canadian embassy, that has boosted its efforts in using social media as an efficient form of public diplomacy.
McDowell says the Canadian embassy in China posts about 20 to 30 Weibo messages per week, on topics varying from business news to visa issues, the ways Canada measures air pollution, or information about studying in Canada – all topics that interest their large group of followers on Weibo.*
But the current most popular embassy on Weibo is not Canada, nor Cuba or any of the biggest embassies mentioned in Ying Jiang's 2015 research; it is the Embassy of Israel, that currently has over 1.9 million fans on its Weibo page, where it has posted a total of 3590 posts at the time of writing (in comparison: the Canadian embassy had posted 6979 posts at this time).
Top five according to What's on Weibo, December 2016:
1. Israeli embassy (@以色列驻华使馆) – 1.913.384 followers
2. Canadian embassy (@加拿大大使馆官方微博)
– 1.131.700+ followers
3. US embassy (@美国驻华大使馆) – 1.035.300+ followers
4. Brazilian embassy (@巴西驻华大使馆) – 522.310+ followers
5. Japanese embassy (@日本国驻华大使馆) – 480.500+ followers
Why is Israel so popular on Weibo?
What makes the Embassy of Israel so popular on Weibo? Overall, Chinese netizens seem to have a positive attitude towards the country. It is, among others, shared memories of the history of WWII that have contributed to the present strong relations between China and Israel.
In 2015, the Consulate General of Israel in Shanghai published a video that featured hundreds of Israelis holding "Thank you" signs in Chinese as a sign of gratitude for Shanghai helping the Jews during WWII. It also included a message from Prime Minister Benjamin Netanyahu expressing thanks to the Chinese people.
In 2014, late Israeli president Shimon Peres became a trending topic on Weibo when he registered for an account and met with Chinese president Xi Jinping. The "handsome old president" was warmly welcomed by Weibo users. One netizen said: "Israel really has been very good to China. During World War II, China took in a lot of Jewish refugees helping them avoid the disaster of war, and now this ethnicity truly knows how to be thankful. This is the kind of country that China should foster good relations with, and whether it be Israel or Pakistan, these are the true brothers of China. Anyway, this president is truly so adorable, and I just love adorable uncles [older men]" (China Smack 2014).
In 2014, the Australian reported that Israeli president Shimon Peres was one of the few Western leaders maintaining a social media presence in China, and that he had over 450,000 followers. When Peres passed away in September 2016, many web users visited the Israeli embassy account to share their condolences, praising the former president as a friend of China.
According to Robert Lakin (@LakinTLV), founder of Analytika Research, Israel's popularity on Weibo is a case of cause and effect.
"The Israel Foreign Ministry has really stepped up its game on social media," Lakin tells What's on Weibo: "The Israel Defense Force's has also boosted its use of social media. As the country puts out more buzz-worthy content, the effect is a jump in social followers. This includes lots of peripheral, one-off activity, too." Lakin also mentions the influence of the Times of Israel's Chinese language website, which might have contributed to the Israeli success on Weibo.
What About the 'Unpopular' Foreign Embassies?
With countries such as Israel and Canada having a relatively positive image among Chinese people – which also reflects in their popularity on social media – does this mean that the lowest-ranking foreign embassies on Weibo also are of those nations that have a less positive reputation in China?
Not necessarily so. According to What's on Weibo, the embassies of Estonia, Monaco and Indonesia have the lowest number of followers on Weibo, but this also has to do with the low activity on the concerning accounts; Estonia last posted in 2012, Indonesia in 2014, whereas Monaco has just posted its 75 first posts on the social media platform.
List of Foreign Embassies on Weibo
This is the list of foreign embassies currently present on Sina Weibo, from most popular to less popular in terms of followers. The great majority of these accounts have all been verified by Sina Weibo as the official embassy of their country ('V' status); if not, it has been noted.
---
1. Israeli embassy (@以色列驻华使馆) 1.913.384 followers
2. Canadian embassy (@加拿大大使馆官方微博) 1.131.700+ followers
3. US embassy (@美国驻华大使馆) 1.035.300+ followers
4. Brazilian embassy (@巴西驻华大使馆) 522.310+ followers
5. Japanese embassy (@日本国驻华大使馆) 480.500+ followers
6. South-Korean embassy (@韩国驻华大使馆) 396.960+ followers
7. Cuban embassy (@古巴驻华大使馆) 358.950+ followers
8. British embassy (@英国大使馆文化教育处) 289.280+ followers
9. French embassy (@法国驻华使馆) 255.240+ followers
10. Russian embassy (@俄罗斯驻华大使馆) 167.539+ followers
11. Australian embassy (@澳大利亚驻华使领馆) 165.240+ followers
12. German embassy (@德国驻华大使馆) 147.230+ followers
13. Embassy of Myanmar (@中缅胞波兄弟情) 146.000 followers
14. Danish embassy (@中缅胞波兄弟情) 丹麦驻华大使馆) 139.760+ followers
15. Thai embassy (@泰国驻华大使馆) 104.570+ followers
16. Swiss embassy (@瑞士驻华大使馆) 99.190+ followers
17. Swedish embassy (@瑞典驻华大使馆微博) 68.310+ followers
18. Dutch embassy (@荷兰驻华大使馆) 68.070+ followers
19. Mexican embassy (@墨西哥驻华大使馆) 50.160+ followers
20. Belgian embassy (@比利时驻华使馆) 49585+ followers
21. Italian embassy (@意大利驻华使馆) 46.330+ followers
22. Polish embassy (@波兰使馆文化处) 39185+ followers
23. Nepal embassy (@尼泊尔大使馆官方微博) 37.177+ followers
24. New Zealand embassy (@新西兰驻华大使馆) 37.140+ followers
25. Mauritanian embassy (@毛里塔尼亚驻华大使馆) 36.545+ followers
26. Zimbabwean embassy (@中国驻津巴布韦大使馆) 35.450+ followers
27. Costa Rican embassy (@哥斯达黎加驻华大使馆) 34.930+ followers
28. Peruvian Embassy (@秘鲁驻华使馆) 33.507 followers
29. Portugese embassy (@葡萄牙驻华大使馆) 28.380+ followers
30. Maldives embassy (@马尔代夫驻华大使馆) 22.460+ followers
31. Indian embassy (@印度使馆文化处) 22.225+ followers
32. Irish embassy (@爱尔兰驻华大使馆) 20.191+ followers
33. Spanish embassy (@西班牙驻华大使馆官方微博) 16.030+ followers
34. Austrian embassy (@奥地利驻华使馆) 15.960+ followers
35. Norwegian embassy (@挪威驻华大使馆) 11.800+ followers
36. Turkish embassy / official tourism board (@土耳其旅游局) 67.430+ followers
37. Kazakhstan embassy (@哈萨克斯坦驻华大使馆) 12.670+ followers
38. Ukranian embassy (@乌克兰信使) 9960+ followers
39. Iranian Embassy (@伊朗驻华大使馆) 6166 followers [not verified]
40. Rwandan embassy (@卢旺达驻华大使馆) 5480+ followers
41. Lithuanian embassy (@立陶宛驻华大使馆商务处) 3170+ followers
42. Chilean embassy (@智利驻中国大使馆) 2540+ followers
43. Sri Lankan embassy (@中国驻斯里兰卡大使馆) 2109 followers
44. Egyptian embassy (@埃及驻华大使馆) [account not verified] 910+ followers (Note: the account of the official Egypt tourism board on Weibo has 28392 followers).
45. Estonian Embassy (@爱沙尼亚驻华大使馆) [account not verified] 540+ followers
46. Embassy of Monaco (@摩纳哥公国大使馆) 450+ followers
47. Indonesian Embassy (@印度尼西亚驻华大使馆) [account not verified] 350+ followers
---
With Sina Weibo currently seeing a revival and WeChat being China's number one app, the use of these social media platforms in digital diplomacy is essential for foreign embassies wanting to engage with millions of Chinese – not just for the sake of providing information about traveling, arranging visas, or studying abroad, but also for the mere purpose of boosting their nation's image in China.
With China's online population growing as we write, and its social media features getting more versatile by the day, this might just be the beginning of China's digital platforms being used as a diplomatic tool for foreign embassies.
Please follow us to stay up-to-date on more articles on this topic in the near future.
– By Manya Koetse
Follow on Twitter or Like on Facebook
*According to Globe and Mail, not all of the Canadian embassy's followers are actually 'real'; in a 2014 article, the website alleged that nearly 87% of the Canadian embassy account fans are 'zombies'; fake accounts that do not represent actual persons. The Canadian government, however, stated it had never paid for the alleged fake followers and that it does not know where they come from. Note that for this article, we have not done any research into 'fake followers' and do not know if the top-ranking embassies have fake followers, and if so, how many there would be.
References
Bjola, Corneliu and Marcus Holmes (ed). 2015. Digital Diplomacy: Theory and Practice. Routledge: London and New York.
Cai, Peter. 2014. "How Israel is winning the social media war in China." The Australian, September 2 http://www.theaustralian.com.au/business/business-spectator/how-israel-is-winning-the-social-media-war-in-china/news-story/08fb25d94b34b3036616c0334531ddc6 [20.12.16].
Jiang, Ying. 2017. "Social Media and E-Diplomacy: Scanning Embassies on Weibo." In: Naren Chitty, Li Ji, Gary D. Rawnsley, Craig Hayden (ed), The Routledge Handbook of Soft Power. New york: Routledge: New York.
Rugh, William A. 2014. Front Line Public Diplomacy: How US Embassies Communicate with Foreign Publics. New York: Palgrave Macmillan.
What's on Weibo is an independently run news blog. We accept donations to help us keep the site going. Donating is possible via www.paypal.me/whatsonweibo.
©2016 Whatsonweibo. All rights reserved. Do not reproduce our content without permission – you can contact us at info@whatsonweibo.com.
What Are Weibo's "Super Topics"?
Explaining Weibo's "Super Topics"
What are Weibo's "Super Topics" (超级话题) and what makes them different from normal hashtags?
Over the past year, Weibo's so-called "Super Topics" (超级话题) have become more popular on the social media platform as online spaces for people to connect and share information.
Weibo's "super topic" function has been around since 2016. The function allows Weibo users to create and join interest-based content community pages that are online groups separated from the main Weibo space. One could perhaps compare these Weibo Super Groups to 'mega-threads' or 'subreddits' on Reddit.
These are the most important things to know about Weibo's Super Topics:
#1 A Super Topic is Not the Same as a Hashtag
Similar to Twitter, hashtags make it possible for Weibo users to tag a topic they are addressing in their post so that their content pops up whenever other people search for that hashtag.
Different from Twitter, Weibo hashtags also have their own page where the hashtag is displayed on top, displaying how many people have viewed the hashtag, how many comments the hashtag is tagged in, and allowing users to share the hashtag page with others.
A Super Topic goes beyond the hashtag. It basically is a community account where all sort of information is shared and organized. People can 'follow' (关注) a Super Topic and can also 'sign in' (签到).
On the main page of every Super Topic page, the main subject or purpose of the super topic is briefly explained, and the number of views, followers, and posts are displayed.
A super topic-page can be created by any Weibo user and can have up to three major hosts, and ten sub-hosts. The main host(s) can decide which content will be featured as essential, they can place sticky notes, and post links to suggested topics.
#2 A Super Topic Is a Way to Organize Content
Super Topic pages allow hosts to organize relevant content in the way they want. Besides the comment area, the page consists of multiple tabs.
A tab right underneath the main featured information on the page, for example, shows the "sticky posts" (置顶帖) that the host(s) of the page have placed there, linking to relevant information or trending hashtag pages. Below the sticky notes, all the posts posted in the Super Topic community are displayed.
One of the most important tabs within the Super Topic page is called "essential content" (精花), which only shows the content that is manually selected by the host(s). This is often where opinion pieces, articles, official news, or photos, etc. are collected and separated from all the other posts.
Another tab is the "Hall of Fame" (名人堂), which mainly functions as a reference page. It features links to the personal Weibo pages of the super topic page host(s), links to the Weibo pages of top contributors, and shows a list of the biggest fans of the Super Topic. Who the biggest fan of the page is, is decided by the number of consecutive days a person has "checked-in" on the page.
#3 Super Topics Are a Place for Fans to Gather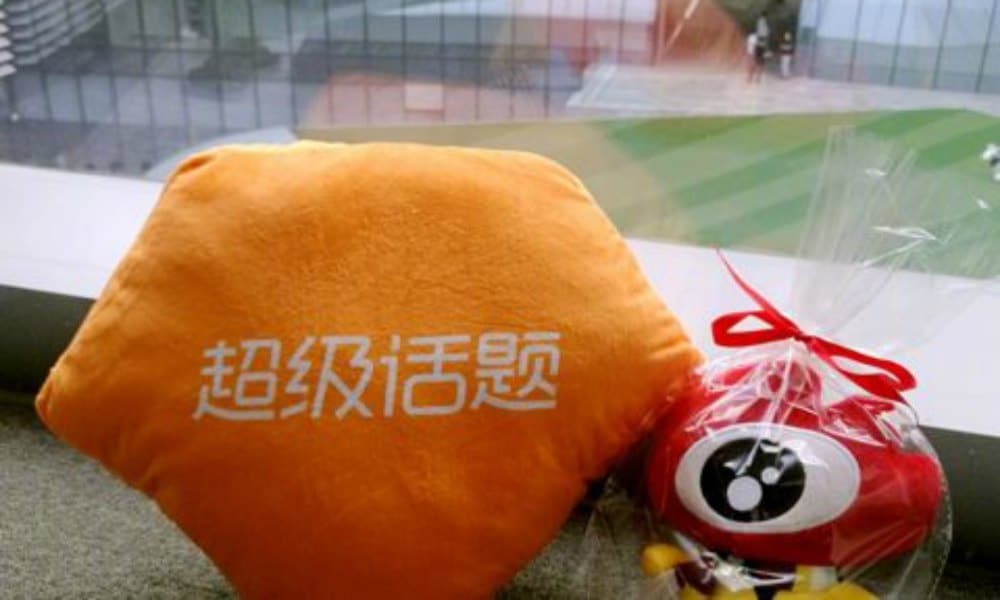 Although a Super Topic could basically be about anything, from cities to products or hobbies, Super Topics are often created for Chinese celebrities, video games, football clubs, or TV dramas.
Through Super Topic pages, a sense of community can be created. People can be ranked for being the most contributive or for checking in daily, and comment on each other's posts, making it a home base for many fan clubs across China.
The host(s) can also help somebody's page (e.g. a celebrity account) grow by proposing them to others within the group.
Super Groups are ranked on Weibo based on their popularity. This also gives fans more reason to stay active in the group, making their Super Topic top ranking within their specific category (TV drama, food, photography, sports, games, etc).
What makes the Super Topic group more 'private' than the common Weibo area, is that people posting within the Super Topic can decide whether or not they also want their comment shared on their own Weibo page or not. If they choose not to, their comments or posts will only be visible within the Super Topic community.
By Manya Koetse & Gabi Verberg, with contributions from Boyu Xiao
Spotted a mistake or want to add something? Please let us know in comments below or email us.
©2019 Whatsonweibo. All rights reserved. Do not reproduce our content without permission – you can contact us at info@whatsonweibo.com
Online Controversy over Mandatory GPS Tracking Smartwatches for Chinese Street Cleaners
Being a street cleaner in 2019 China now involves wearing a mandatory smartwatch with GPS tracking.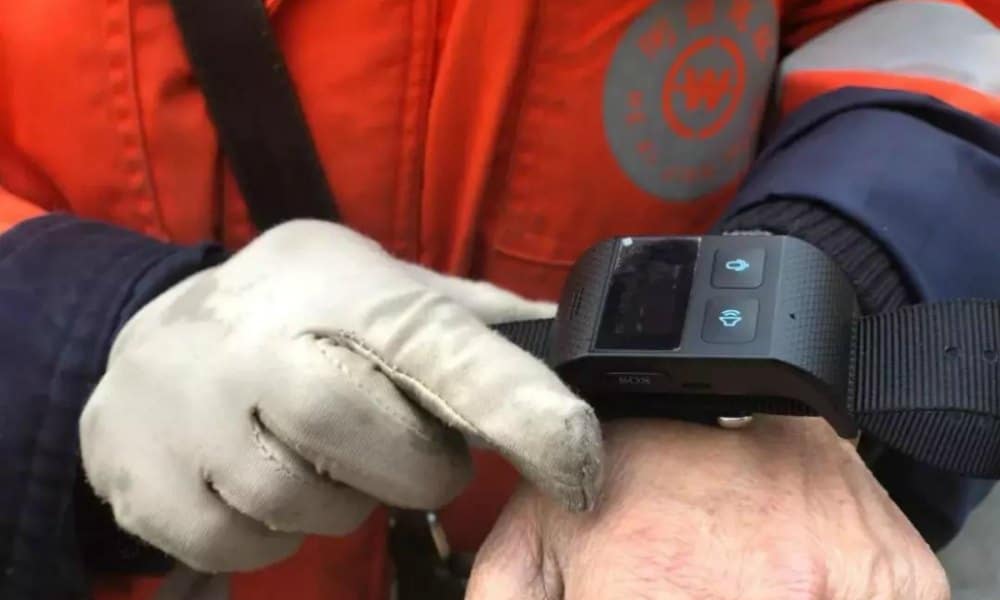 The times of chatting with the neighbors, taking a break, or doing some shopping during work hours are seemingly over for Nanjing's street cleaners now that their every move is monitored through a special smartwatch. News of the mandatory GPS tracking bracelets for sanitary workers triggered public outcry earlier this month. But it's not just Nanjing street cleaners that are subjected to this policy.
Earlier this month, the introduction of smartwatches tracking the movements of street cleaners in Nanjing attracted the attention of Chinese netizens and international media after the new policy was made public on April 3rd.
In March of this year, the sanitation department in the Hexi area of Nanjing, Jiangsu, started a pilot with a smartwatch that sanitation workers are obliged to wear. The watch has a built-in real-time GPS tracking system, allowing the Nanjing Hexi Smart Sanitation Center to monitor workers' movements.
In a short video published by Toutiao News, a spokesperson of the Smart Sanitation Command Center* explained that the smartwatch currently allows the company to assess the workers in three ways: they can register workers' attendance, collect statistics of workers leaving their designated work area, and report on workers that remain in the same position exceeding the allowed amount of time.
Sanitation workers also commented on their new working system. One person interviewed said: "Why wouldn't I be allowed to have a half-an-hour break? Look, the street is all clean, there is nothing to be cleaned up. They are crazy for making us move up and down the street for no reason."
Street cleaners also said that the system would automatically report them if they had been in the same spot for more than twenty minutes. The smartwatch would then subsequently encourage them to move, calling out "Jiayou! Jiayou!" ("Come on! Come on!").
That particular function was reportedly removed shortly after public outcry on the policy.
On Weibo, the hashtag "Smartwatch Automatically Yells 'Jiayou'" (#智能手表自动喊加油#) received over 2,5 million views, with the majority of commenters strongly rejecting the new approach.
Most commenters on this issue argued that the implementation of the smartwatch is "immoral" and that the Nanjing workers are "treated as criminals." Many others also pointed out that the workers, often senior citizens, should be able to rest for more than 20 minutes.
In light of the new policy, many people on social media also referred to the infamous fictional character Zhou "Bapi" (周扒皮). In the novel The Killing Wind, this landlord Zhou would stick his head into the henhouse stirring up the roosters to wake his laborers up earlier, so they would start working.
Some netizens came with an alternative solution, suggesting that the leaders of the company should wear the smartwatches themselves instead.
While the controversial function was eliminated, the GPS tracking function still stands.
Nanjing is not the first city to introduce GPS tracking smartwatches for its sanitary workers. Other cities where the same policy has been introduced are, for example, Chengdu, Hangzhou, Guangzhou, and Qingdao, according to Chinese media outlet Global Times.
In the summer of 2018, various Chinese media outlets already reported about the introduction of smartwatches for street cleaners in Guangzhou. At the time, the smartwatch policy was described as an innovative way to solve staff deployment and management problems, giving team leaders more insights into the real-time position of the street cleaners.
Whether or not the smartwatches do indeed improve work efficiency of street cleaners is still unclear, but there are no indications that the smartwatch policy will be changed at this point.
The tough work conditions of Chinese street cleaners, who work long hours and receive minimal pay, regularly become an issue of debate on Chinese social media. Besides praising the hard work of China's public cleaners, Chinese netizens often express their sympathy for the bad circumstances under which street sweepers have to work.
By Gabi Verberg
* (南京河西建环"智能环卫"综合调度监控指挥中心 Nanjing Hexi Jianhuan "Intelligent Sanitation" Integrated Dispatching Monitoring Command Center)
Spotted a mistake or want to add something? Please let us know in comments below or email us.
©2019 Whatsonweibo. All rights reserved. Do not reproduce our content without permission – you can contact us at info@whatsonweibo.com