Growing Distrust in Car-Hailing Services: The Huolala Incident Explained
The Huolala incident has brought back existing safety concerns regarding ride-hailing apps in China.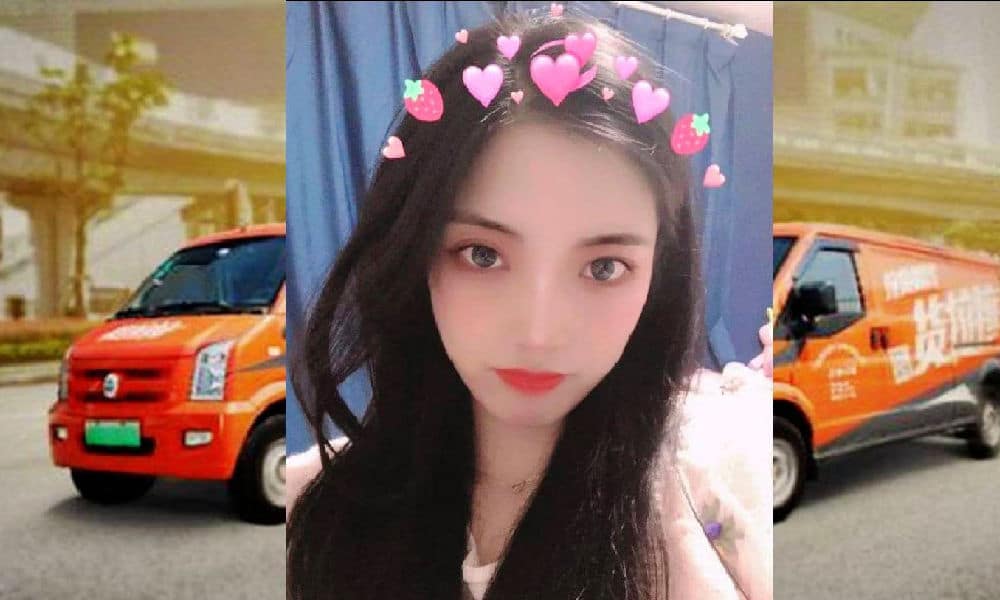 "Are there still any reliable vehicle service platforms in China?", many wonder after discussions continue on social media in light of the Huolala case, in which a 23-year-old woman died after jumping out of a moving vehicle. 
Over the past few weeks, a horrific incident involving China's leading private freight company Huolala (货拉拉) became a much-discussed topic on Chinese social media.
On February 6, a 23-year-old woman named Che Shasha jumped out of the window of a moving van she rented via Huolala when she was moving into a new house in Changsha.
According to an official police report posted on social media in early March, the main reason that made Che jump from the moving vehicle was that the driver, a man by the name of Zhou, had deviated from the intended route – supposedly in order to save time for the next order. Che, who was uncomfortable and scared, asked Zhou about the different routes multiple times, but he remained silent.
When Che exited the vehicle via the passenger window, the driver reportedly did not do anything to stop her. According to official announcements, the young woman died four days after the incident due to severe brain injury.
On 23 February, Zhou was detained by public security organ because of suspected negligence that caused Che's death. On March 3rd, Zhou was formally arrested and charged with manslaughter.
Huolala is an online vehicle-hailing platform founded in 2013. It's an on-demand logistics and delivery firm that makes it much easier and convenient for customers to arrange a van.
The Huolala incident immediately grabbed public attention. Although the official statements did not indicate that the driver physically assaulted Che, Weibo netizens pointed out the suspicious points in this case. Although some suggested that Che's actions were irrational, many commenters accused the driver of causing this tragedy.
On February 24, Huolala publicly apologized for the incident and said it would bring in better safety functions for passengers including emergency calls, vehicle recording, number protection, route sharing, and enhanced background checks on drivers.
Behind the Huolala Case
Although there have been no new developments in the Huolala case, online discussions regarding its underlying problems and issues are ongoing.
Most importantly, this incident triggered public anger about the existing security and safety issues of ride-hailing platforms in China.
This display of public anger is fuelled by two prominent cases that happened over the past years. The murder of a Chinese stewardess by a driver of the Didi Chuxing car-hailing app in 2018 became one of the most discussed topics of that year. Shortly before going missing, the 21-year-old woman from Zhengzhou had texted her friend that the driver of the ride she had arranged was "acting strange." Her body was found the next day. The driver's body was retrieved from a river nearby.
The horrific case was followed by a second Didi murder of a 20-year-old woman in Wenzhou. The victim was on her way to a birthday party when she contacted a friend via text asking for help. She was later found to have been raped and killed in a mountainous area nearby. The 27-year-old driver was arrested.
These two cases, which also brought other cases to light in which female passengers were abused by their drivers, sparked major public concerns about the safety of these online platforms. Car-hailing app Didi later introduced several new measures to protect their passengers. One safety guideline that included an 8 pm curfew for female riders drew outrage on social media.
The fact that a female passenger in 2021 apparently felt so threatened in a situation with her driver that she would jump from a moving vehicle led social media discussions back to the Didi murders and sparked new concerns over female passenger safety.
On Weibo, there were those comments indicating that even if the driver did not do anything to physically harm the female passenger, he was still guilty for not explaining why he would stray from the indicated route:
"Even you are innocent, you are still guilty. Not answering customer's questions just because you're in a bad mood? The driver should have explained the cause of the deviation in time and he should have tried his best to prevent the girl from jumping. After all, inaction is a crime in this case!"
Others also argued that the young woman had every reason to fear for her life"
"What kind of person would not be afraid to take head out into remote, unlit places?" And: "She is a tiny and slender girl, only 1.5m. It is absolutely understandable that she was so frightened."
However, there are also commenters who speak out in defense of the driver:
"The driver did nothing wrong. He did not physically harm her. Also, he waited for the girl while moving her stuff from the house to the van for such a long time, and just gained 50 yuan [$7.6]? Actually, the girl was overreacting, she was only considering her own interests, and even jumped from the window. Who would do such a crazy thing?"
Many commenters pointed out that the woman, who had a cell phone with her, could have just called the police.
There were also online rumors that the female passenger was engaged in illegal business involving prostitution, which may have made her more reluctant to contact police and more paranoid. These rumors were later refuted by a WeChat blogger.
The polarized discussions regarding this incident and who was responsible for it are still ongoing. Based on tragedies that happened in recent years involving vehicle-hailing platforms, many argue that thoroughly completing relevant regulations and reinforcing driver security checks is the only way to increase passenger safety in China today.
By Vivian Wang 
Follow @whatsonweibo
Spotted a mistake or want to add something? Please let us know in comments below or email us. First-time commenters, please be patient – we will have to manually approve your comment before it appears.
©2021 Whatsonweibo. All rights reserved. Do not reproduce our content without permission – you can contact us at info@whatsonweibo.com.
"Chinese Spy Balloon" Versus "Chinese Civilian Airship" – The Chinese Words That Matter in the Balloon Incident
On Chinese social media, the Chinese balloon is seen as a weather device that ended up measuring the temperature of China-US relations.
A day after the U.S. military shot down a Chinese balloon off the Carolina coast, the 'balloon incident' is a hot topic on Chinese social media, as official media are publishing about the incident and social media users are discussing it.
At 8:17 in the morning on Feb. 5, the Chinese Ministry of Foreign Affairs published its response to the shooting down of the Chinese balloon on Weibo.
They expressed "strong discontent and protest" over the American use of force to attack the "civilian unmanned airship" (民用无人飞艇) after Chinese officials recurringly informed the U.S. side that the balloon – described as a weather device, – had accidentally entered the U.S. and did not pose any threat to the U.S. whatsoever (#外交部就美方宣称击落中国无人飞艇发表声明#).
On Chinese social media, as also described in our earlier article on the incident, the balloon has come to be referred to as the "Wandering Balloon" (流浪气球) in the context of the box-office hit The Wandering Earth II.
At the same time, China celebrated the Lantern Festival (元宵节) which marks the first full moon of the Chinese New Year. It is tradition to eat glutinous rice balls and enjoy lanterns floating in the sky.
The balloon incident set the Chinese social media meme machine in motion, in which the balloon, The Wandering Earth II, and the Lantern Festival all came together in various images that circulated on Weibo and beyond.
Seen on Weibo: "Breaking news, China launched thousands of balloons from Yunnan last night." pic.twitter.com/poPChGq6GA

— Manya Koetse (@manyapan) February 5, 2023
The Weibo hashtags used to discuss the incident were mainly initiated by Chinese (state) media outlets, such as "The U.S. Side Claims to Have Shot Down Chinese Unmanned Airship" (#美方宣称击落中国无人飞艇#); "America Uses Military Force to Attack Civilian Unmanned Airship" (#美方宣称击落中国无人飞艇#); "The U.S. Side's Insistence on Using Force Is Clearly an Overreaction" (#美方执意动用武力明显反应过度#).
"Is it a balloon or an airship? The American official and media side all claim it is a spying balloon; the Chinese side claims it is an civilian unmanned airship," one blogger wrote, showing the different media contexts in which the incident is being discussed and emphasizing the importance of the vocabulary used.
Words matter, and at a time when there is a lot of speculation about the incident, the seemingly humorous way in which Chinese netizens have responded to the international dispute also relates to the language that is being used to describe the event.
On Chinese social media, the majority of commenters see the balloon as a weather device that went wandering and, unexpectedly, ended up measuring the temperature of Sino-American relations – which turned out to be icy cold.
Some examples of the kind of phrasing that matters in the Chinese media context:
Civilian Unmanned Airship
民用无人飞艇 Mínyòng Wúrén Fēitǐng
The balloon in question is described as a "civilian unmanned airship" in Chinese official and state media texts. The word 'civilian' (民用) is included in the clarification about the balloon being a civilian meteorological balloon, and thus not serving any military purposes (民用 'civilian' versus 军用 'military').
Attack [on] Civilian Unmanned Airship
袭击民用无人飞艇 Xíjí Mínyòng Wúrén Fēitǐng
The U.S. military shooting down the Chinese balloon is also phrased as an "attack" (袭击) in many Chinese media reports as well as in the official Foreign Ministry post.
Completely by Accident
完全是意外 Wánquán Shì Yìwài
The expressions "completely by accident" (完全是意外), "unexpected circumstances" (意外情况), and "force majeure" (不可抗力) are used in official Chinese media texts describing the balloon incident to underline that the circumstances in which the device floated into American skies was not only unrelated to military / government purposes, but that it was also unintentional.
Stay tuned for more updates.
By Manya Koetse 
Get the story behind the hashtag. Subscribe to What's on Weibo here to receive our newsletter and get access to our latest articles:
Spotted a mistake or want to add something? Please let us know in comments below or email us. First-time commenters, please be patient – we will have to manually approve your comment before it appears.
©2023 Whatsonweibo. All rights reserved. Do not reproduce our content without permission – you can contact us at info@whatsonweibo.com.
Press Conference on Chinese Student's Death: Hu Xinyu Left Message on Voice Recorder
These are the most important details shared during the 2.2.23 press conference on the disappearance and death of Hu Xinyu.
The disappearance and death of the Chinese 15-year-old Hu Xinyu has become one of the biggest topics on Chinese social media recently, with dozens of hashtags related to the story receiving millions – sometimes even billions – of views.
Hu Xinyu went missing from school on Oct. 14, 2022. The boy's whereabouts were a mystery for 106 days, during which family, friends, police, and dedicated search teams searched for the student all across the Yanshan County region in Jiangxi Province and beyond.
On Jan 28., 2023, Hu's remains were found by a local guard on the premises of a grain warehouse not far from the school. For a full timeline of Hu's disappearance and the details surrounding his death, see our previous article here.
A voice recorder was also found near Hu's remains, but the data on the small 4GB recorder initially seemed to be unretrievable, and it was sent back to the manufacturer for analysis.
On the morning of Feb. 2, 2023, local authorities and the dedicated task force organized a live-broadcasted press conference on the case and the latest findings.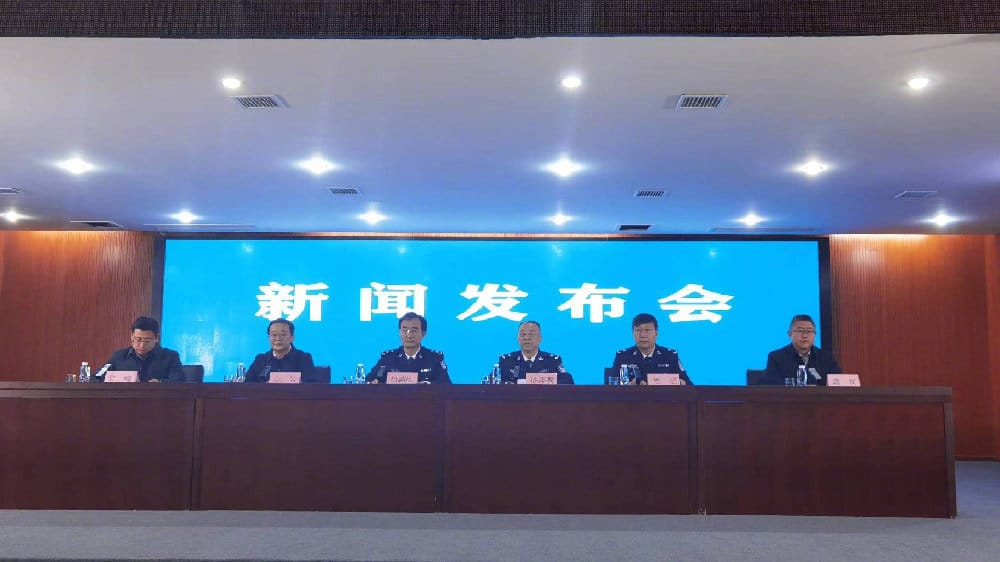 The most important pieces of information provided in the press conference on February 2nd are as follows:
◼︎ Hu Xinyu's death has been ruled a suicide by hanging. Hu used shoelaces, which were removed from the shoes found near Hu's remains.
◼︎ As previously reported, Hu was found at a nearby grain warehouse. It has now been clarified that the area where Hu's remains were found is a grain reserve depot area. The grain reserve depot area is prohibited to enter and is guarded 24/7. It is a very large plot of land that includes a zone (over 8000 square meters) with twenty buildings on it – including warehouses and living quarters, – and a forest area of approximately 9300 square meters. Although the area is encircled by a wall, some parts of the wall are lower due to uneven ground. Hu's body was found in the wooded area, hanging from a tree near the wall, close to one of the spots where the wall height was significantly lower.
◼︎ The location where Hu's remains were found is just 226 meters away from the Zhiyuan Middle School and it had been searched before, not only through the use of thermal drones, but also by search teams on four different occasions in October and November of 2022. Although all the buildings in the area were searched along with other parts of the zone, the specific wooded area where Hu was later found was not searched. There were also no clues that led search teams to believe Hu Xinyu had walked a specific route through dense vegetation surrounding the grain depot area.
◼︎ The voice recorder plays a major role in this case. It was previously known that Hu Xinyu had purchased a voice recorder and that it could not be located after Hu Xinyu went missing. Although earlier reports stated that the data on the recorder could not be retrieved as the device had been exposed to sun, rain, moist, etc., it has now been announced that the audio files have been retrieved and that Hu Xinyu recorded two messages on Oct. 14, 2022, at 17:40 and 23:08, in which he expressed the will to commit suicide.
◼︎ The involved experts in this case have also concluded that through analysis and based on Hu's own notes and other evidence, the 15-year-old boy was struggling with his mental health and emotional disorders related to loneliness, insecurity, and lack of communication. Hu also experienced additional stress when he was getting lower grades, and he suffered from insomnia, difficulty concentrating, abnormal eating patterns, and an overall sense of hopelessness.
This reconstruction, published by People's Daily, clarifies how Hu remains were found, how he was able to access the grain warehouse premises (uneven ground>lower wall), and why it was so hard to find him during all this time. pic.twitter.com/vrXqnsjtQU

— Manya Koetse (@manyapan) February 2, 2023
During the press conference, reporters were allowed to ask questions related to the case. In response to a question related to the many rumors the Hu Xinyu case has attracted over the past months, one official declared that at least two persons have been arrested for fabricating videos and purposely spreading false rumors about the case.
After Thursday's press conference, it has once again become clear just how big the social media attention is for this case. The hashtag "Content of Hu Xinyu Voice Recorder" (#胡鑫宇录音笔内容#) received over 390 million views on Weibo; the hashtag "Hu Xinyu Expressed Will to Commit Suicide on Voice Recorder" (#胡鑫宇录音笔中音频表达自杀意愿#) received over 640 million views; the hashtag "Hu Xinyu Died due to Self-Hanging" (#胡鑫宇系自缢死亡#) received over 950 million views.
Among the many responses, there are those who argue that schools should offer more channels to provide support to students dealing with mental health issues. Others hope that Hu Xinyu can now finally rest in peace.

For information and support on mental health and suicide, international helplines can be found at www.befrienders.org.

By Manya Koetse 
Get the story behind the hashtag. Subscribe to What's on Weibo here to receive our newsletter and get access to our latest articles:
Spotted a mistake or want to add something? Please let us know in comments below or email us. First-time commenters, please be patient – we will have to manually approve your comment before it appears.
©2023 Whatsonweibo. All rights reserved. Do not reproduce our content without permission – you can contact us at info@whatsonweibo.com.