Growing Distrust in Car-Hailing Services: The Huolala Incident Explained
The Huolala incident has brought back existing safety concerns regarding ride-hailing apps in China.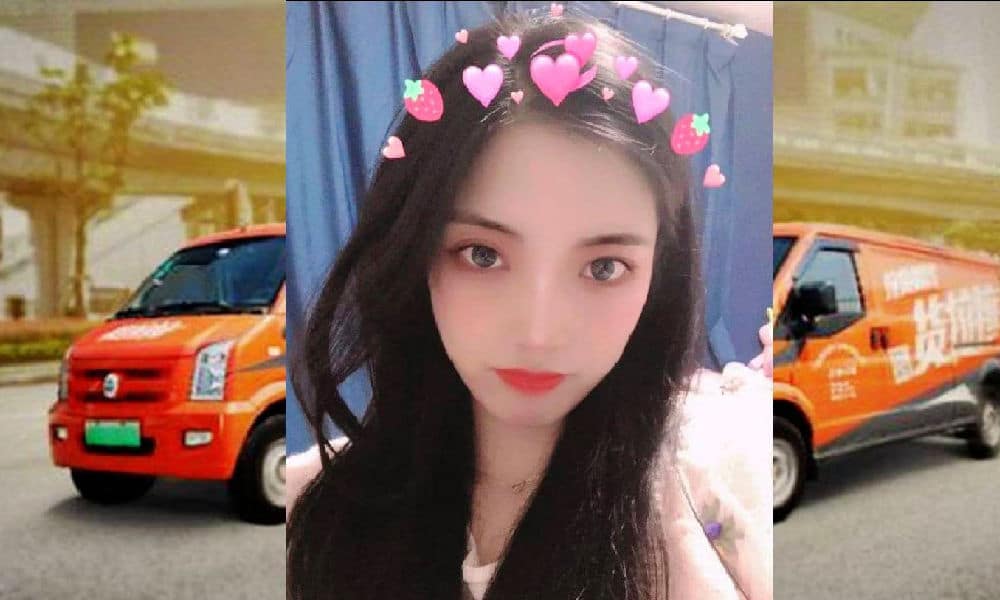 "Are there still any reliable vehicle service platforms in China?", many wonder after discussions continue on social media in light of the Huolala case, in which a 23-year-old woman died after jumping out of a moving vehicle. 
Over the past few weeks, a horrific incident involving China's leading private freight company Huolala (货拉拉) became a much-discussed topic on Chinese social media.
On February 6, a 23-year-old woman named Che Shasha jumped out of the window of a moving van she rented via Huolala when she was moving into a new house in Changsha.
According to an official police report posted on social media in early March, the main reason that made Che jump from the moving vehicle was that the driver, a man by the name of Zhou, had deviated from the intended route – supposedly in order to save time for the next order. Che, who was uncomfortable and scared, asked Zhou about the different routes multiple times, but he remained silent.
When Che exited the vehicle via the passenger window, the driver reportedly did not do anything to stop her. According to official announcements, the young woman died four days after the incident due to severe brain injury.
On 23 February, Zhou was detained by public security organ because of suspected negligence that caused Che's death. On March 3rd, Zhou was formally arrested and charged with manslaughter.
Huolala is an online vehicle-hailing platform founded in 2013. It's an on-demand logistics and delivery firm that makes it much easier and convenient for customers to arrange a van.
The Huolala incident immediately grabbed public attention. Although the official statements did not indicate that the driver physically assaulted Che, Weibo netizens pointed out the suspicious points in this case. Although some suggested that Che's actions were irrational, many commenters accused the driver of causing this tragedy.
On February 24, Huolala publicly apologized for the incident and said it would bring in better safety functions for passengers including emergency calls, vehicle recording, number protection, route sharing, and enhanced background checks on drivers.
Behind the Huolala Case
Although there have been no new developments in the Huolala case, online discussions regarding its underlying problems and issues are ongoing.
Most importantly, this incident triggered public anger about the existing security and safety issues of ride-hailing platforms in China.
This display of public anger is fuelled by two prominent cases that happened over the past years. The murder of a Chinese stewardess by a driver of the Didi Chuxing car-hailing app in 2018 became one of the most discussed topics of that year. Shortly before going missing, the 21-year-old woman from Zhengzhou had texted her friend that the driver of the ride she had arranged was "acting strange." Her body was found the next day. The driver's body was retrieved from a river nearby.
The horrific case was followed by a second Didi murder of a 20-year-old woman in Wenzhou. The victim was on her way to a birthday party when she contacted a friend via text asking for help. She was later found to have been raped and killed in a mountainous area nearby. The 27-year-old driver was arrested.
These two cases, which also brought other cases to light in which female passengers were abused by their drivers, sparked major public concerns about the safety of these online platforms. Car-hailing app Didi later introduced several new measures to protect their passengers. One safety guideline that included an 8 pm curfew for female riders drew outrage on social media.
The fact that a female passenger in 2021 apparently felt so threatened in a situation with her driver that she would jump from a moving vehicle led social media discussions back to the Didi murders and sparked new concerns over female passenger safety.
On Weibo, there were those comments indicating that even if the driver did not do anything to physically harm the female passenger, he was still guilty for not explaining why he would stray from the indicated route:
"Even you are innocent, you are still guilty. Not answering customer's questions just because you're in a bad mood? The driver should have explained the cause of the deviation in time and he should have tried his best to prevent the girl from jumping. After all, inaction is a crime in this case!"
Others also argued that the young woman had every reason to fear for her life"
"What kind of person would not be afraid to take head out into remote, unlit places?" And: "She is a tiny and slender girl, only 1.5m. It is absolutely understandable that she was so frightened."
However, there are also commenters who speak out in defense of the driver:
"The driver did nothing wrong. He did not physically harm her. Also, he waited for the girl while moving her stuff from the house to the van for such a long time, and just gained 50 yuan [$7.6]? Actually, the girl was overreacting, she was only considering her own interests, and even jumped from the window. Who would do such a crazy thing?"
Many commenters pointed out that the woman, who had a cell phone with her, could have just called the police.
There were also online rumors that the female passenger was engaged in illegal business involving prostitution, which may have made her more reluctant to contact police and more paranoid. These rumors were later refuted by a WeChat blogger.
The polarized discussions regarding this incident and who was responsible for it are still ongoing. Based on tragedies that happened in recent years involving vehicle-hailing platforms, many argue that thoroughly completing relevant regulations and reinforcing driver security checks is the only way to increase passenger safety in China today.
By Vivian Wang 
Follow @whatsonweibo
Spotted a mistake or want to add something? Please let us know in comments below or email us. First-time commenters, please be patient – we will have to manually approve your comment before it appears.
©2021 Whatsonweibo. All rights reserved. Do not reproduce our content without permission – you can contact us at info@whatsonweibo.com.
Online Outrage after Pet Dog Gets Killed by Anti-Epidemic Workers in Shangrao
An official response to the Shangrao incident that called the killing of the dog "harmless disposal" only added fuel to the fire.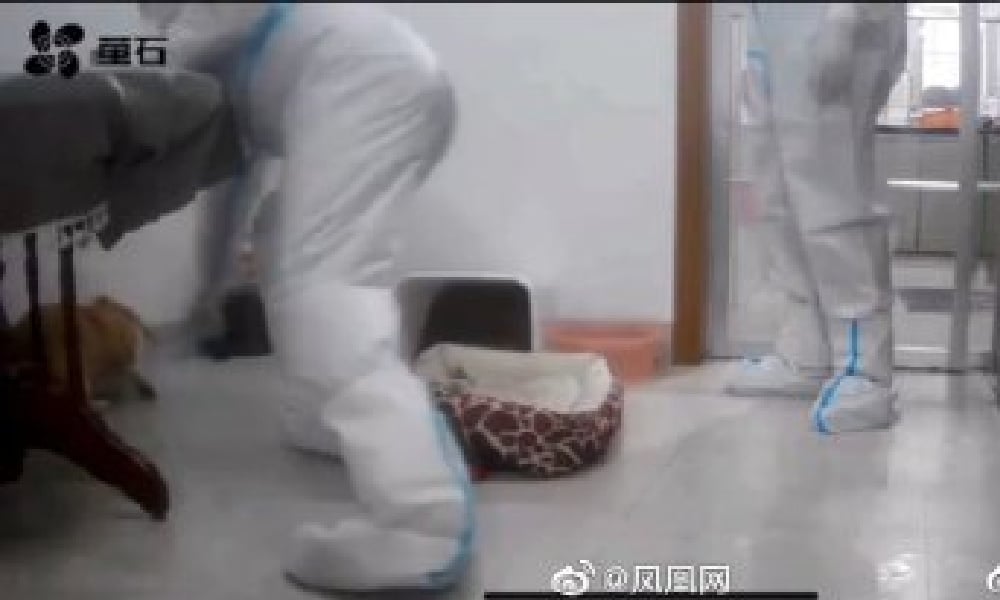 A pet dog was killed by anti-epidemic workers in Shangrao this week while its owner was undergoing quarantine at a nearby hotel. Chinese netizens are outraged, not only about the dog being killed during extreme efforts to contain Covid19, but also about the seemingly cold response of local authorities after it happened.
This weekend, a case in which a pet dog was killed by epidemic prevention workers in the city of Shangrao has sparked outrage on Chinese social media.
The incident occurred in the Golden Phoenix Garden community (金凤花园小区) in the Xinzhou district of Shangrao, a medium-sized prefecture-level city located in the northeast of Jiangxi province. Due to a new confirmed case of Covid19, the community is undergoing a lockdown and its residents are being quarantined while apartments are being disinfected.
On November 12, one of the community residents named Mrs. Fu (傅) shared on Weibo how her pet dog was presumably killed by anti-epidemic workers while she was undergoing quarantine at a local hotel that did not allow pets. She shared security footage recorded inside her residence from Friday around 16:45, showing how two epidemic workers enter her apartment and then begin to beat her pet dog on the head with iron bars.
The story and video sparked anger online, and the official response to the incident only added fuel to the fire.
On Saturday, November 13, Shangrao's Xinzou district released a statement via its official Weibo channel (@信州发布). The statement, posted as late as 23:37, explained that residents of the community were supposed to leave their doors open while being quarantined, but that the door of this particular resident was closed. Anti-epidemic staff then received police assistance in entering the house to disinfect it, which is when they discovered the dog was at the home. The notice writes that the workers then proceeded to deal with the dog through "harmless disposal" (the literal words "无害化处理" could also be translated as 'handling [something] to be made harmless').
The statement also says that the worker has since been removed from his post and has apologized.
Very similar wording can be found in an article addressing the controversy in the English-language version of Chinese state media outlet Global Times, where the incident is described as a staffer who "culled a pet dog during anti-epidemic mission," and that the staffer "gave harmless disposal on a pet dog without having fully communicated with the pet owner."
Other reports in Chinese media about the incidents received criticism from netizens for emphasizing anti-epidemic policies and the otherwise "humane" treatment of animals.
"Don't you think you're laughable? You have some nerve to report on this like this," one top comment said.
By now, the incident has attracted the attention of thousands of netizens using various hashtags, with one of them gaining over 170 million on views on Weibo, becoming one of the top trending topics on Sunday (#居民在外隔离期间家中小狗被扑杀#, #上饶正调查隔离人员宠物狗被扑杀#, #上饶回应隔离宠物狗疑似被扑杀#).

"The government of Shangrao leaves me speechless," one Weibo user (@爱吃火锅的邓邓) writes: "This dog was not even confirmed of having Covid19. Nevertheless, they just beat him to death. How can you be so cruel?!"
In September of this year, three pet cats that tested positive for Covid19 were put down in the Chinese city of Harbin. That incident also led to a social media backlash at what some viewed as overkill in local efforts to contain the virus. This case, however, is still different because the dog involved was allegedly killed before even getting tested for Covid19.
"You just 'dispose' of the dog and that's it? The dog's life is over! We don't even know how many dogs were killed like this," others responded.
"Prying open people's doors, killing people's pets, and then pressuring people to delete their posts on the matter, forcing them to settle (..), – Shangrao government is really putting itself on display here," one commenter said, referring to online rumors that Mrs. Fu was pressured by authorities into deleting her social media post – she posted about being threatened herself.
The dog owner also claims that at least one other cat and dog by residents living in the same community have also been "disposed of." At the time of writing, this claim has not been confirmed by official sources.
Meanwhile, a poster showing a cat saying "I can't transmit covid19, please don't abandon or hurt me" is circulating on social media. The Shanghai Center for Disease Prevention and Control reportedly stated it is unlikely for small pets to get Covid19, and that they therefore should not need to be screened.
The terms "harmless disposal" (无害化处置) and "culling" (扑杀) that have been used by some Chinese state media and local authorities in describing the Shangrao incident are also circulating online, with many people expressing disbelief in the seemingly cold and careless way in which the unnecessary killing of pets is being portrayed.
Global Times editor-in-chief Hu Xijin also posted about the issue, writing: "In my opinion, even from the perspective of crisis communication, this was certainly not a successful notice. It is not surprising to see it trigger controversies online."
At the same time, Hu also called on people not to condemn China's zero-covid19 approach over this controversy, writing: "We cannot deny the overall hard work of the grassroots pandemic prevention workers because of a specific case."
By Manya Koetse
Spotted a mistake or want to add something? Please let us know in comments below or email us. First-time commenters, please be patient – we will have to manually approve your comment before it appears.
©2021 Whatsonweibo. All rights reserved. Do not reproduce our content without permission – you can contact us at info@whatsonweibo.com.
The Silent Storm: Peng Shuai's Weibo Post
Weibo has completely silenced anything relating to Peng Shuai and Zhang Gaoli.
On the night of November 2nd, a Weibo post by Chinese tennis player Peng Shuai (彭帅) sent shockwaves across social media. In her lengthy post, the tennis star claims she was assaulted by former Vice Premier Zhang Gaoli (张高丽) before starting an affair with him.
The 35-year-old Peng Shuai, who has some 574,000 followers on her Weibo account, addressed her post directly to the 75-year-old Zhang Gaoli, who served as China's senior Vice Premier (2013-2018) and was also a member of China's highest ruling council, the Politburo Standing Committee (2012-2017).
"I know I can't say it clearly and that it's useless to say. But I want to say it anyway. I'm such a hypocrite. I'll admit I'm not a good girl, I'm a bad bad girl," Peng starts her post.
She then goes on to address what happened three years ago, after the tennis star played in Beijing.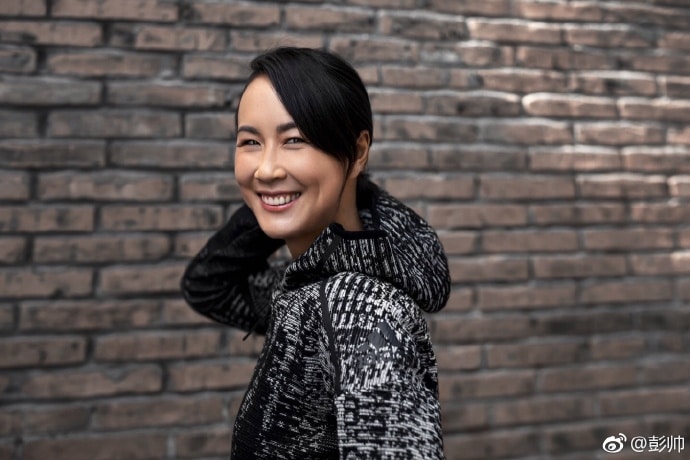 "After I had finished playing, you and your wife Kang Jie took me to your home. You took me to your room, and like what happened in Tianjin over ten years ago, you wanted to have sex with me. I was very scared that afternoon, I had not expected things to go this way."
Peng alleges that she had sex with Zhang once seven years earlier, and that she had never heard from him again once he was promoted to the Standing Committee.
"I had buried it all inside me, and since you were not planning on taking responsibility at all, why did you come and look for me again, take me to your house, and force me into sex? I have no proof, and it would be impossible for me to keep any evidence. You denied everything afterward (..) That afternoon I originally did not consent and cried the whole time. "
Peng goes on to describe how her emotions were complicated and that she began to open up to Zhang afterward, starting an affair with him. The two would play chess, sing, play billiards, and table tennis, and they got along well together.
"You told me you loved me," Peng writes at one point, later saying: "From beginning to end, you have always asked me to keep my relationship with you secret, let alone telling my mother that we were in a relationship."
Peng describes how it sometimes felt as if Zhang's wife was like an "empress" while she barely felt like a person anymore: "I felt like a walking corpse. I was pretending so much every day that I didn't know who the real me was anymore.."
Peng's post further suggests that the relationship between her and Zhang has now ended since a major dispute on the night of the 30th of October after which she would meet Zhang to talk on November 2nd, but that she was ghosted by him and that he "disappeared" as he did seven years prior to their affair. She posted her letter on that very same night.
Peng says she is left with nothing but her own memories of the past years and without any evidence of anything that has occurred between the two of them.
"I know that for someone of your status, Vice Premier Zhang Gaoli, you've said that you're not afraid," Peng wrote in her post, "But even it's like striking a stone with an egg, and courting self-destruction like a moth to the flame, I will tell the truth about you."
Despite the fact that Peng's post was deleted within thirty minutes after she posted it, screenshots of what she wrote were already flooding WeChat and Twitter.
The Silence after the Storm
Just two days after Peng's post, Weibo has completely silenced the controversy.
Searching for the name of Zhang Gaoli, no results relating to the post appear. Comment sections on older posts relating to the retired Vice Premier have been shut down.
Similarly, Peng Shuai only comes up in older stories completely unrelated to this week's events. Her account also no longer shows up in search results, even though it is officially still online. All of the comment sections on her previous posts have since been restricted.
On other platforms, including search engine Baidu, Q&A website Zhihu, and social networking site Douban, the topic is also nowhere to be found. Baidu trends do show that there's been a major peak in searches for 'Peng Shuai' on November 2nd, when the keyword was searched for nearly two million times.
Since the censorship following Peng's post has been so strict, there barely is any room for discussion of the topic at all on Chinese social media. Underneath some posts relating to tennis events, netizens hesitantly wonder: "Can we also discuss the Peng x Zhang case here?"
Meanwhile, on Twitter and on English-language media, posts about Peng Shuai are running at full speed.
Most English-language media report about Peng's story within the context of the global #MeToo movement, suggesting Peng's post was a "MeToo post." The tennis star did not mention '#Metoo' in her own writings.
Chinese feminist activist Lü Pin (吕频) also published a 'Feminist Comment on Pengshuai's Case' via Twitter, in which she praised Peng and wrote that "Peng Shuai is not a member of the organized #MeToo movement, but she is a member of those connected through the effect from such echoes and demonstrations."
Although there have previously been big cases in China involving women accusing men in powerful positions of sexual abuse, such as the Xianzi versus Zhu Jun case, they have never been as censored as this case is.
In this regard, this story perhaps says more about the person who is accused of sexual misconduct than about the actual account itself. The timing of its publication also matters in light of the upcoming key gathering of the highest-ranking members of the Communist Party – the sixth plenary session of its 19th Central Committee will be held from November 8 to 11.
At time of writing, nothing has come out in Chinese media nor on Chinese social media about Peng's post. For now, it is the most silent storm Weibo has seen this year.
Update November 21, 2021: Chinese Tennis Star Peng Shuai Attends Fila Kids Junior Tennis Finals
By Manya Koetse
Spotted a mistake or want to add something? Please let us know in comments below or email us. First-time commenters, please be patient – we will have to manually approve your comment before it appears.
©2021 Whatsonweibo. All rights reserved. Do not reproduce our content without permission – you can contact us at info@whatsonweibo.com.