Didi Announces Relaunch of Hitch Carpooling, Igniting Controversy with Curfew for Women
This week, Didi announced it would allow users to 'hitch' a ride again, but the proposed curfew for female passengers stirred controversy.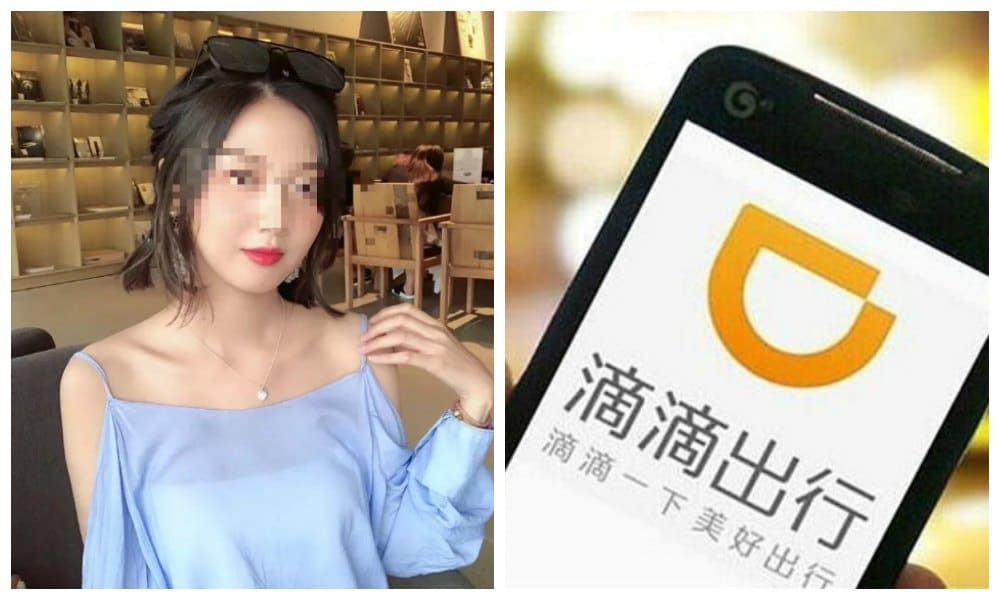 Over a year after China's most popular car-hailing company Didi Chuxing took down its carpooling service, news of its relaunch – including a curfew for female passengers – became a huge topic of debate on Chinese social media this week.
Earlier this week, Didi Chuxing (滴滴出行) announced that it would be relaunching its carpooling service Hitch (滴滴顺风车 Didi Shunfengche) on November 20 in seven trial cities.
The announcement comes after more than a year of safety overhauls and periods of public discussion following the murder of two female passengers committed by Hitch drivers in 2018.
But the new safety guidelines, which included an 8 pm curfew for female riders, drew major outrage from online commenters.
Hitch is a carpooling app where riders and drivers heading in the same direction can team up and split the cost. The two murder cases in May and August of 2018, coupled with multiple reported cases of sexual assault, led to widespread criticism that Didi does not sufficiently vet drivers and ensure the safety of its (female) riders.
In response, Didi suspended the Hitch service indefinitely in the summer of 2018 and revamped its safety protocols across the entire platform.
"Hi, long time no see," began a statement from Didi Hitch's Weibo account announcing the relaunch on November 6: "After 435 days of hard work, we developed 18 iterations, optimized 330 functions, and received 300,000 user suggestions. Finally, we decided to move forward, hoping that Hitch can shoulder our responsibilities and create value for the public."
The trial operations are set to begin in Harbin, Taiyuan, Shijiazhuang, and Changzhou on November 20 of this year, and expand to Shenyang, Beijing, and Nantong on November 29.
Didi further specified its trial operations, writing that services would be active from 5.00 in the morning until 23.00 at night, adding in between brackets that the services for women would end at 20.00 at night.
Many Weibo users were ecstatic at the news of the Hitch service starting again, but discussions were soon dominated by the question of whether or not Didi's curfew for women was a sexist measure.
"What kind of protection is limiting the movement of women?! How about please restrict the damn criminals instead, okay?" one Weibo user commented on a popular news post about the story.
"After an entire year of discussion, this is your plan??" others asked: "Sure, I agree to the rule that women cannot ride after 8 pm, as long as men are also not allowed to leave home after 8 pm."
One lawyer commented: "Stupid. Is this just a disclaimer from Didi? Self-protection? Or is it blatant discrimination against customers? In the face of a frequent and dangerous problem, rather than be concerned with prevention, protection, and response, they simply come up with strategies that refuse service to passengers."
Didi responded that both the curfew and a 50km limit placed on rides were temporary safety measures during the trial relaunch period while the company continues to improve its services, but it did not help cool down discussions. Hashtags such as "Didi Hitch's New Plan is Sex Discrimination" (#滴滴顺风车新方案被指性别歧视#) soon made their way across social media.
Besides the curfew, the relaunch announcement of Hitch also included an extensive range of other new safety features and regulations, including an entire program devoted to the safety of women. We have translated it below:
"PROTECTION PLAN FOR WOMEN"
1. Anti-single-picking mode: hide personal information and adopt a two-way confirmation mechanism to avoid the danger of drivers targeting single women.
2. Utilizing travel behavior records and other data, an algorithm will be integrated to find the most suitable fellow travelers for female users.
3. A customized "female safety assistant" includes the following features:
1 Rider can view relevant information such as the age of the car, the driver's age, and the time of the most recent facial recognition verification of the driver
2 Reminder to share your route while traveling, availability of emergency contact services, real-time location protection, and other security functions.
3 Can check trip safety information and discover whether any abnormal behavior has taken place. In the case of abnormal behavior such as route deviation and long-term stopping, the emergency contact person will be informed immediately.
4. Special protections for women's travel: long-distance trips require riders to undergo facial recognition, female users must set up emergency contacts, the driver will automatically audio record the trip (encrypted and uploaded to the platform).
5. Temporary restrictions: no cross-city trips or trips longer than 50 km will be allowed, and women will not be allowed as passengers from 8 pm to 5 am.
Although some of the new proposed policies above were met with online support*, as they were clearly designed to address the specific circumstances that led to the two murders in 2018, the curfew for women predominantly caused online anger.
Many commenters pointed out that one of the Didi murders was committed in broad daylight, not at night, which makes the curfew rule all the more confounding.
When big Weibo accounts such as the All-China's Women Federation also started commenting on the issue, Didi Hitch apparently chose to avert further controversy; on November 7, Didi announced that during the trial period of its continued operations, services for all passengers, male and female, will now be limited to 8 pm.
"That's right, we're all equal as passengers," some commented on the sudden policy change. Others, however, saw the change as a confirmation that Didi Hitch's policies were indeed sexist.
Some commenters suggested something else to supposedly ensure Didi passengers' safety: "Perhaps Didi should no longer allow male drivers to work after 8.00 pm instead."
With 2018 being Didi's toughest business year yet, this week's controversy shows that the company still has to work hard this year and in the year to come to win back its customers' trust, especially when it comes to its female passengers.
*(One of the more popular safety suggestions submitted to Didi during its period of public comment was the plan for all Hitch drivers' information to be checked through a third-party credit data provider, although it is not sure when or if this proposed measure will be realized in the future.)
Spotted a mistake or want to add something? Please let us know in comments below or email us. First time commenters, please be patient – we will have to manually approve your comment before it appears.
©2019 Whatsonweibo. All rights reserved. Do not reproduce our content without permission – you can contact us at info@whatsonweibo.com.
China's Best Fast-Food Restaurants: These Are the 11 Most Popular Chains in the PRC
These are China's most popular fast-food chains and the most important trends in the industry.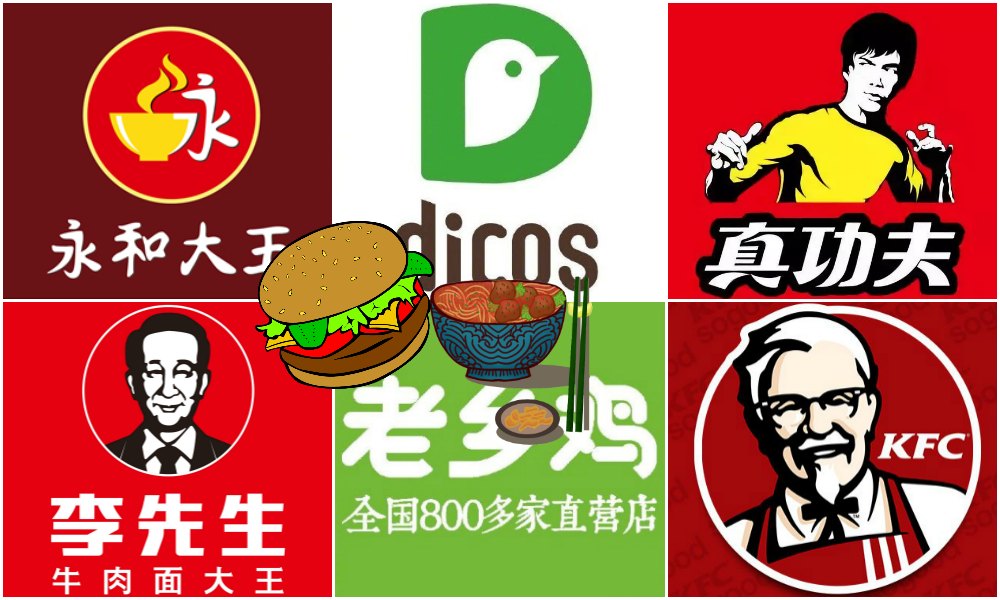 The China Cuisine Association (CCA) released a list ranking the strongest fast-food companies in China this month. The list is a top 70 (!), but here, What's on Weibo provides an overview of the top 11 in this ranking list of fast-food restaurants in China.
Fast food has been trending on Chinese social media this week after the China Cuisine Association (综合自中国烹饪协会, CCA) issued a new 'best brands' report during its 23rd China Fast Fast-Food Convention.
The report by the CCA found two major trends within China's fast-food industry.
Firstly, fast-food brands, in general, are becoming more and more popular within mainland China. The industry has seen rapid growth over the past decade, with the first half of this year already seeing a 9.4% increase compared to last year.
In the period from January to August of 2019 alone, China's restaurant industry had a total sales revenue of 2.8 trillion yuan (355 billion US dollars) – making it one of the country's fastest-growing industries according to Sina Finance.
Second, Chinese-style fast food brands are rising in popularity. Although KFC, McDonald's, and Burger King still dominate the top three chart, Chinese players such as Laoxiangji (老乡鸡), Dicos (德克士), and Real Kungfu (真功夫) are becoming favorite fast-food restaurants among Chinese consumers.
On Weibo, some commenters suggest that it is inevitable for foreign players to still rule the top lists since they were the first fast-food chains to arrive in China. China's own homegrown brands followed later and needed more time to grow, but, they predict, will only become more popular in the years to come.
Fast-food first arrived in China in the 1980s, with Kentucky Fried Chicken launching in the PRC in 1987 and McDonald's following in 1990. The very first fast-food restaurant in China was actually not KFC, but 'Yili's Fast Food Shop' (义利快餐厅), a brand established in 1906 by Scottish businessman James Neil and taken over by Chinese managers in the 1940s.
So what currently are China's most popular fast-food chains? The list as issued by the CCA actually contains the 70 strongest fast-food companies of China.
For the scope of this article, we highlight the top-ranking 11 fast-food companies of China for you, starting with number one.
#1: Kentucky Fried Chicken (肯德基)
Kentucky Fried Chicken (KFC) is the major brand by Yum China (百胜中国), China's leading restaurant company that spun off from the American Yum! Brands in 2016. Yum China has the exclusive right to operate KFC, Pizza Hut, and Taco Bell in China, and also owns the Little Sleep hotpot concept. The KFC official Weibo account almost has 2.5 million fans.
People outside of China are sometimes surprised to find that KFC is so hugely popular in the mainland. Its success story goes back to 1987, when the restaurant opened its first doors near Tiananmen Square in Beijing. Within a decade, KFC already had 100 different restaurants in China.
The question of how an American fast-food chain succeeded in becoming the number one in China, outnumbering McDonald's, is at the center of the book KFC in China: Secret Recipe for Success. Some reasons that contribute to KFC's success in China is the popularity of chicken in China, the chain's management system, and the restaurant's adaptation to local taste.
#2: McDonald's (麦当劳)
Twenty-nine years ago, McDonald's opened China's first restaurant in Shenzhen under the name 'Màidāngláo' (麦当劳), a Chinese rendering of the name.
Since 2017, the restaurant's official name change to 'Jīn Gǒngmén' (金拱门), literally meaning 'Golden Arches', made headlines both in- and outside China. The name as displayed on the restaurants, however, has always remained the same; 'Golden Arches' is just the formal Chinese name of the mother company.
Despite its rocky journey in China – McDonald's has always faced strong competition within the Chinese fast food market and had to deal with a 2014 food scandal – the American fast-food chain is still popular among Chinese, with many sharing fond memories of their first McDonald's experience.
The Weibo account now has 1,1 million fans.
The chain still has more room for growth in the PRC, and is looking at new ways to franchise on the mainland. McDonald's is also always adapting to local tastes. The Chinese menu offers products such as Cola Chicken wings or big chicken cutlet rice bowls.
#3: Burger King (汉堡王)
Compared to KFC or McDonald's, Burger King is somewhat of a newcomer to the Chinese market, but its growth is also rapid: the first restaurant in China opened in 2005, and its 1000th already opened in 2018.
China's fast-growing middle class has helped the American brand to flourish on the mainland, as did McDonald's former president of greater China, Peter Tan, who became Burger King's senior vice president.
Burger King has a wide and strong social media presence in China, with various official Weibo accounts actively promoting Burger King in various cities. The accounts have a personal approach and often post jokes and funny videos.
#4: Home Original Chicken / Laoxiangji (老乡鸡)
Home Original Chicken currently is the most popular Chinese-style fast-food chain in the PRC. To celebrate this fact, various restaurants around the country held some promotional events this week, even giving out lunch for free in some of its 800+ locations across the country. The promotion went trending on Weibo, with the hashtag 'Laoxiangji invited the whole country for dinner' (#老乡鸡宴请全国#) getting 280 million views.
The short history of the restaurant goes back to 2003 when chicken breeder Shu Congxuan opened the first location in Hefei, Anhui province. The chain's menu items look completely different from the top 3 in this list; 'Laoxiangji' serves some classic pork meatballs, meatballs wrapped in fried gluten, hot and sour fish, or steamed eggplant with chili and sour sauce.
The 'Laoxiangji' Weibo account now has over 360,300 followers.
#5: Dicos (德克士)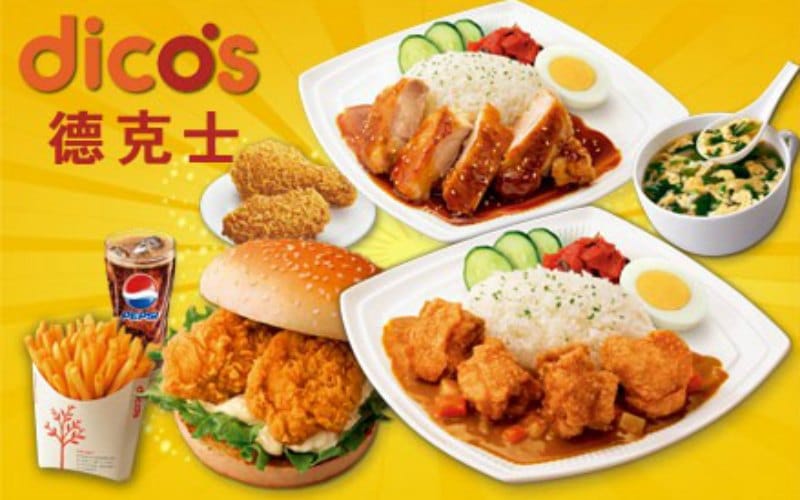 Dicos, founded in 1994, is one of the biggest Chinese-style fast-food chains in the PRC. It was founded in Chengdu and serves fried chicken and different fried chicken rice bowls, among other things. It already opened its 2000th store in 2013.
Tianjin Ding Qiao Food Service owns Dicos. In a way, you could say Dicos is one of KFC's biggest competitors in the PRC as it is also famous for its fried chicken buckets.
The restaurant's Weibo account has over 727,000 fans. Besides promoting fried chicken dishes, the account also regularly promotes the Dicos brands' various sweet desserts.
#6: Real Kungfu (真功夫)
Real Kungfu is probably the fast-food restaurant with the coolest logo – which looks like an image of Bruce Lee- and brand name here.
The restaurant is headquartered in Guangzhou and opened its first restaurant in 1990. The restaurant serves various meal sets at very reasonable prices, usually including a rice bowl, soup, boiled lettuce, and a meat main dish.
Weibo account @Zhengongfu has more than 188,000 followers. The account often posts about movies or series, with the chain associating itself with Chinese popular culture.
#7: Country Style Cooking (乡村基)
Country Style Cooking (Xiāngcūnjī, 乡村基) is originally a Chongqing restaurant that opened its first restaurant in 1996 under the name 'Country Style Chicken' (乡村鸡). It now has over 600 restaurants throughout China.
The restaurant's name is literally also its theme: providing real 'home-style' cooking from the country to its customers. It serves some classic stir-fry dishes such as the Kung Pao Chicken (宫保鸡丁).
The brand is still relatively small on Chinese social media, having some 39000 fans on its Weibo account.
#8: Ajisen Ramen (味干拉面)
Ajisen Ramen is the first Japanese chain in this list, which focuses on Japanese ramen noodle soup dishes. It operates more than 700 noodle restaurants in Hong Kong and mainland China, but also has restaurants in other countries across the world.
Its history goes all the way back to 1968, but its franchise endeavors started later.
The chain has no presence on Weibo.
#9: Yonghe King (永和大王)
Yonghe King is another Chinese-style fast-food chain that, like Ajisen, also focuses on noodles. Its first restaurant was opened in 1995 in Shanghai.
The brand is not fully Chinese anymore, as it merged with Jollibee Foods Corporation (JFC), the biggest fast-food company in the Philippines, in 2004. Since 2016, Jollibee is 100% owner of Yonghe King.
Yonghe King's menu is diverse, as it offers various breakfast items, meal sets with noodles or rice, and desserts. It promotes its breakfast as the perfect start of the day for busy people who have to get to work early and have no time to prepare a meal.
With almost 409,000 fans on Weibo, Yonghe King is pretty popular on Chinese social media.
#10: Yoshinoya (吉野家)
Yoshinoya is the second Japanese chain in this list and it is the oldest brand, going back all the way to 1899.
Although Yoshinoya is a 'fast food' chain because, some of the items on its menu are not as fast to eat. The restaurant is known for its beef bowls, but how about a one-person hotpot set?
Hop Hing Group, based in Hong Kong, is the licensed operator of Yoshinoya in Hong Kong and Mainland China. The restaurant has recently become a target of violence during the Hong Kong Protests, as it was labeled as being a Beijing supporter.
#11: Mr. Lee California Beef Noodle King (李先生加州牛肉面大王)
The Beijing brand Mr. Lee is a popular fast-food chain in mainland China that specializes in beef noodle soup. Its first store was opened in 1988.
The 'California' part in its time comes from the Californian Chinese-American businessman Li Beiqi (李北祺) who started the company – hence the restaurant's name (Mr. 'Li' in pinyin).
Besides the beef noodle soup, the restaurant also offers rice meals, dumplings, sweets, evening snacks and more. The Mr. Lee's Weibo account has over 55000 fans.
By Manya Koetse
Spotted a mistake or want to add something? Please let us know in comments below or email us. First time commenters, please be patient – we will have to manually approve your comment before it appears.
©2019 Whatsonweibo. All rights reserved. Do not reproduce our content without permission – you can contact us at info@whatsonweibo.com.
Top 10 of Popular Chinese Podcasts of 2019 (by What's on Weibo)
What are Chinese podcast app users listening to? An overview.
As the podcasting industry only seems to become more thriving around the world, What's on Weibo tunes into China's podcast market and selects ten of the most popular Chinese podcasts for you.
Ever since it first made its entrance into the entertainment industry, the podcast – a term coined in 2004 – has kept growing in listenership in most Western countries.
The same holds true for China, where podcasts are mainly concentrated on a couple of bigger online audio streaming platforms.
What are the most ear-catching podcast streaming services in China now? While various podcast apps have been competing with each other to attract users with their trending content, Ximalaya is one of the most popular ones as it offers the widest range of content of all major podcast apps in China. The app was first launched in 2013, and has been a top-scoring app ever since.
In terms of popularity, Ximalaya (喜马拉雅) is closely followed by DragonflyFM (蜻蜓FM), LycheeFM(荔枝FM), and a series of other podcast platforms with each implementing different business models.
How do we know what's trending on these podcast apps? Based on user clicks and other metrics, Ximalaya has its own ranking lists of popular podcasts for five major categories: classics, audiobooks,crosstalk & storytelling, news, music, and entertainment.
DragonflyFM (蜻蜓FM) and other podcast apps also have their own rankings for even more narrowly defined categories, although these rankings often feature the same 'most popular' podcasts as Ximalaya and other apps.
To give you an impression and an overview of the kind of podcasts that are currently most popular in China, we have made a selection of trending podcasts across various audio apps, with some notes that might be useful for those tuning into these podcasts as learners of Mandarin (all of these popular podcasts use Mandarin).
Please note that this is not an 'official' top 10 list, but one that is compiled by What's on Weibo based on various popular ranking lists in different categories. Guo Degang's crosstalk and storytelling podcast, for instance, is ranked as a number one popular podcast on both Ximalaya and Dragonfly FM, which is why it comes in highest in our list, too.
What's on Weibo is independent and is not affiliated with any of these audio platforms or podcasts.
#1 Guo Degang: Crosstalk Collection of 21 Years (郭德纲21年相声精选)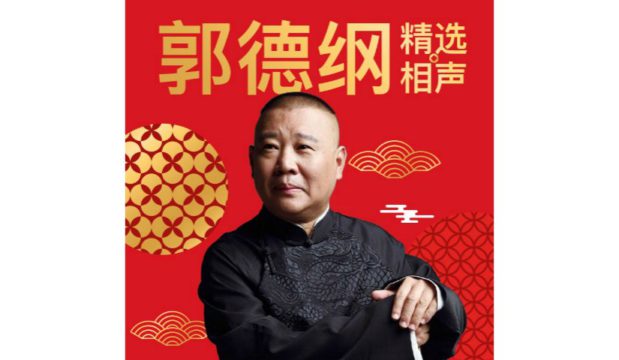 Category: Crosstalk & Storytelling
Duration: 20-90 min/episode
About:
Guo Degang (郭德纲, Guō Dégāng) is one of the most successful crosstalk comedians in China. In 1995, he founded his own crosstalk society, Deyun Society (德云社, Dé Yún Shè), which aims to "bring crosstalk back to traditional theaters." Guo Degang has succeeded in making the general public pay more attention to crosstalk (相声, xiàngsheng), a traditional Chinese art performance that started in the Qing Dynasty. Like many other traditional Chinese arts, crosstalk performers are expected to have had a solid foundation that is often referred to as "kung fu" (功夫, Gōngfū) before they can perform onstage. Among the many collections attempted to gather Guo Degang's crosstalk and storytelling performance, this podcast is probably the most comprehensive attempt thus far to gather Guo's crosstalk and storytelling – it lists Guo's best performances throughout his nearly three-decade career.
Tips if you are a Mandarin learner:
This podcast contains a lot of word jokes, special idioms, and cultural and historical context, making it more suitable for advanced Mandarin learners. But beginners, don't be discouraged! Get your feet wet with Guo's sense of humor if you like a challenge. Accent Alert: you will hear the Tianjin accent in Guo's performance, which is also encouraged by the crosstalk & storytelling art genre.
#2 King Fafa (发发大王)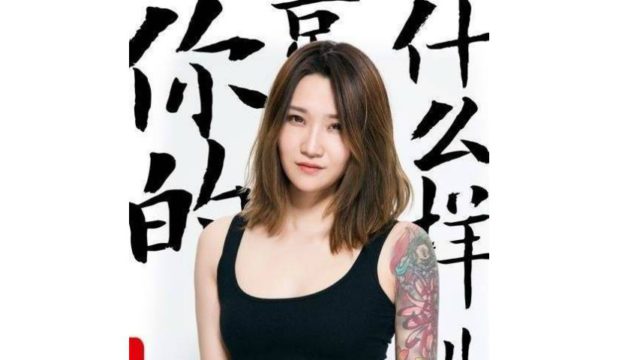 Category: Talkshow & Entertainment
Duration: 1 – 2 hr/episode
About:
This podcast provides a glimpse into Chinese society through the lens of ordinary people and their own stories. These stories range from a Chinese mother going through struggles to give birth to her child in the UK as an immigrant, to the love-and-hate relationship between Chinese youngsters and marriage brokers. Or how about Huawei employees' personal anecdotes, or a self-made millionaire's confession on his sudden realization of the true meaning of life? Looking beneath the surface of people's lives with a compassionate and sometimes somewhat cynical attitude, the talk show podcast Fafa King has won over Chinese podcast listeners.
Tips if you are a Mandarin learner:
Enrich your vocabulary and phrases bank with this daily-conversation based podcast. Suitable for medium-level Mandarin learners.
Accent Alert: you will hear mostly Beijinger accents from the two hosts.
#3 Chasing Tech, Teasing Arts (追科技撩艺术)
Category: Technology & Art / Business podcas
Duration: 30 min -1 hr/episode
About:
This Doko.com podcast allows listeners to get new perspectives on technology, art, environmental protection, and business through the voice of aspiring Chinese youths from within China and abroad. Doko.com used to be a digital marketing agency but now describes itself as a "group of people passionate about the internet, a diverse, interesting and exciting place."
Tips if you are a Mandarin learner:
Doko's podcast features interviews between the host and guests on topics mainly relating to art and technology in a semi-formal setting. Listen to learn how to discuss these topics in Mandarin. Accent Alert: you will hear the host speaking Mandarin with a slight accent and guest speakers with various accents of their origin.
#4 Let Jenny Tell You (潘吉Jenny告诉你)
Full title: Let Jenny Tell You – Learn English and Talk about America (潘吉Jenny告诉你-学英语聊美国), Link to podcast
Category: Education
Duration: 10 – 20 min/episode
About:
Let Jenny Tell You is one of the most popular podcasts around for Chinese listeners to learn English. Hosted by Jenny and Adam, the podcast offers quite rich and unique content, discussing various topics often relating to Chinese culture and news, and of course, diving deeper into the English language.
Tips if you are a Mandarin learner:
As a language learning podcast, this podcast is actually perfect for intermediate learners of Chinese; it works both ways for Chinese-English learners as well as for English speakers who are interested in learning Mandarin. Because Adam speaks English, you always know what the podcast is about. Accent Alert: Jenny (the host) speaks fairly standard Mandarin with minor accents.
#5 Stories Across the Globe (环球故事会)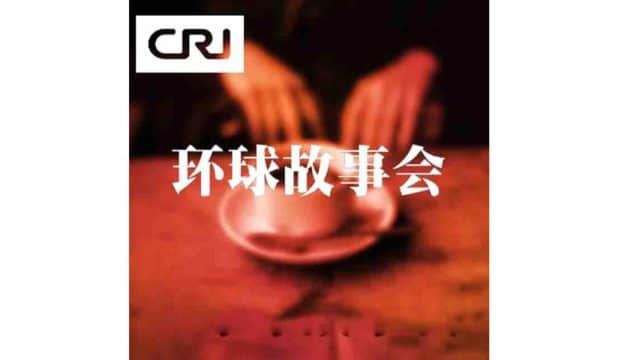 Category: Society & Culture
Duration: 20 min/episode (length differs on Podcasts App Store)
About:
A skillful narrator digs into stories behind the news, examining various topics involving cultures, history, politics, international relations. This podcast, by China's state-owned international radio broadcaster, often comes up as a suggestion on various platforms, and also seems to be really popular because of its news-related stories.
Tips if you are a Mandarin learner:
Well-paced speech with an intimate tone, this podcast is a good source for learning new vocabulary and improving your pronunciation if you are already an advanced learner of Mandarin. Accent Alert: the host speaks fairly standard Mandarin with a Beijing accent.
#6 Watching Dreams Station (看理想电台)
Category: Interviews & Culture
Duration: 20 – 40 min/episode
About:
A fun and informative podcast with varied content coverage, this podcast has a refreshing tone and smooth transitions between narratives and (expert) interview footage. A great source to learn more about what Chinese 'hipsters,' often referred to as literary and arty youth (文青, wén qīng) care about with regular mentions of social media stories.
Tips if you are a Mandarin learner:
This podcast has relatively slow-paced speech covering various topics, which helps to make you more familiar with new vocabulary and practice how to explain things in Mandarin. Accent Alert: you will hear hosts speak fairly standard Mandarin with minor accents.
#7 Black Water Park (黑水公园)
Category: TV & Movies, Talkshow
Duration: 1 – 1.5 hr/episode
About:
Learn what's commonly discussed among Chinese young adults about movies and TV shows through these entertaining conversations between the two good friends Ài Wén and Jīn Huā-er.
Tips if you are a Mandarin learner:
Suitable for medium-to-advanced-level Mandarin learners; highly engaging conversations involving lots of slang and colloquial expressions.
Accent Alert: the hosts speak with recognizable Beijinger accents, so be prepared.
#8 The Sketch is Here (段子来了)
Category: Comedy
Duration: 45 min/episode
About:
With 5.426 billion user clicks on Ximalaya, this podcast featuring funny sketches is super popular and has become a household name in China's podcast market. It offers a taste of humor appreciated by many Chinese, which is very different from what you'd get from a podcast in the West within the same category.
Tips if you are a Mandarin learner:
Great source to learn colloquial Mandarin and funny ice-breakers, but challenging as humor is intrinsically linked with inside jokes and word play. Accent Alert: the host has what's considered a soothing voice and speaks fairly standard Mandarin.
#9 Ruixi's Radio (蕊希电台)
Category: Lifestyle & Bedtime
Duration: 10 min/episode
About:
One way to examine culture is to look at what people generally worry about the most. This podcast, that always starts with the soft voice of Ruixi (the host) asking listeners "Hey, are you ok today?", focuses on a darker side of society and addresses the social and mental struggles that adults in China are facing. Ruixi's Radio is one of those podcasts that enjoy equivalent popularity across several podcast platforms, which indicates strong branding. For many people, it's a soothing podcast to listen just before bedtime.
Tips if you are a Mandarin learner:
The slow-paced monologue using language easy to understand makes a great learning material for beginning learners. Accent Alert: Ruixi (the host) speaks fairly standard Mandarin with insignificant accents.
#10 Stories FM (故事FM)
Category: Stories & Bedtime
Duration: 20 – 30 min/episode
About:
Described by the New York Times as a "rarity in a media landscape full of state propaganda and escapist entertainment," Gushi FM was launched with the idea "Your story, your voice." As one of China's popular audio programs, Gushi FM features stories told by ordinary Chinese of various backgrounds.
Tips if you are a Mandarin learner:
As a collection of monologues that detail stories, describe emotions, and argue ideas, this podcast suits advanced level learners. Accent Alert: in every episode, guests with speaking and telling stories in their own local dialects.
Want to understand more about podcasts in China? We'd recommend this insightful article on the Niemanlab website.
Because there are many more popular Chinese podcasts we would like to share with you, this probably will not be our only list. A follow-up list will also contain other favorites such as Two IT Uncles (两个IT大叔), BBPark (日坛公园), and One Day World ( 一天世界).
Want to recommend another Chinese podcast? Please leave a comment below this article or tweet us at @whatsonweibo, leave a message on Instagram or reach out via Facebook.
By Jialing Xie, with contributions by Manya Koetse
Spotted a mistake or want to add something? Please let us know in comments below or email us. First time commenters, please be patient – we will have to manually approve your comment before it appears.
©2019 Whatsonweibo. All rights reserved. Do not reproduce our content without permission – you can contact us at info@whatsonweibo.com