Another Didi Murder Shocks China: 20-Year-Old Woman Raped and Killed by Driver on Her Way to a Birthday Party
Xiao Zhao is the second woman in China to have been killed by her Didi driver this year, raising concerns among Chinese regarding the safety of the car-hailing app.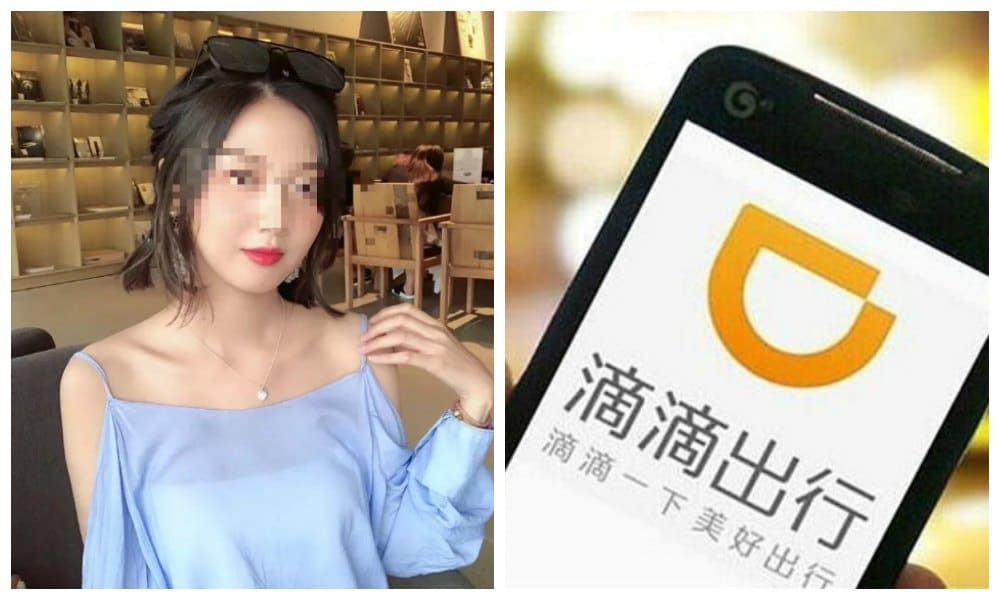 The 20-year-old Xiao Zhao, who went missing after she arranged a ride through Didi, China's popular Uber-like car-hailing app, has been found raped and murdered. Police have since arrested the suspect, the 27-year-old driver.
A 20-year-old woman from Wenzhou, Zhejiang, went missing on August 24 after taking a Didi taxi from Yueqing (乐清) to Yongjia (永嘉) county at one o'clock in the afternoon to attend a birthday party.
Her parents contacted the police when they could not reach their daughter Xiao Zhao after 14:00, which is when she had sent a message to a friend that she was in trouble.
Although her friend (@Super_4ong) immediately tried to contact Didi after Xiao Zhao had cried out for help, she was allegedly told to wait and no immediate action was taken.
Hours later, in the early morning on Saturday, August 25, police arrested the suspect responsible for the woman's disappearance, the 27-year-old driver from Sichuan.
Yueqing authorities reported that the body of Xiao Zhao was discovered in a mountainous area nearby, after the driver told police he had killed her and had thrown her body off a cliff. Local police report on their official Weibo account that the driver had also admitted to raping the woman.
It now appears that the driver had been reported by another female passenger earlier this week for indecent behavior. She came forward through WeChat today, claiming the same driver had harassed her around the same place where the murder took place. She was able to get away, and says she later contacted Didi to have his license removed but that Didi had not taken action yet.
Didi Chuxing (滴滴顺风车) is China's biggest ride-sharing company. Like Uber, it allows customers to arrange a taxi via the app or Wechat programme. Didi has around 450 million users in more than 400 cities across China.
The case is seemingly similar to another shocking Didi murder that occurred earlier this year. In May of this year, the murder of a 21-year-old flight attendant raised concerns among Chinese regarding the safety of car-hailing app Didi.
The 21-year-old Lucky Air flight attendant Li Mingzhu (李明珠) was killed in the early morning of May 6th after she had arranged a ride through Didi, and was on her way home from Zhengzhou Airport in Henan province. A friend of Li had received messages from her while she was on her way home, saying that her driver was "acting strange" and was telling her that he was "tempted to kiss her."
Unable to contact their daughter later that day, Li's family reported her missing on the afternoon of May 7. Her body was discovered by local police the following day. Police confirmed that the woman was killed by the driver with a weapon. The body of the driver was later retrieved from a river nearby.
At the time, Didi Chuxing issued an apology for Li's death, and said they had "incumbent responsibility." They also promised to improve their safety measures for passengers, but apparently have not succeeded in doing so; before yesterday's brutal killing, at least ten other Didi incidents also occurred since May, including the rape of a young female passenger on May 15 in Nantong (Jiangsu), the rape of an intoxicated woman in Foshan (Guangdong) who took a Didi taxi after going for a night out on May 13, and the sexual assault of another woman in Huai'an (Jiangsu).
Today, the company again issued a statement on Chinese social media, in which they said they were "filled with grief" over Friday's violent crime, and that they are deeply sorry: "We fell short of your expectations," they wrote. The statement received over 200,000 comments today.
The Didi murder is a major topic of discussion on Chinese social media today, with the hashtag "Wenzhou woman murdered when taking Didi" (#温州女孩乘滴滴遇害#) having been viewed more than 16 million times on Weibo at time of writing. Another similar hashtag (#女孩乘滴滴顺风车遇害#) was viewed more than 430 million times. Five of the top 10 'hot search' list topics relate to the murder.
One commenter (@Babylily杨杨莉莉) wrote: "As someone of the same age as she was, and me using Didi all the time, I'm just happy nothing has happened to me before. But I hope Didi can undertake action so that all women can safely use their services."
"I'm too afraid to ride with Didi now," others said. Amid safety concerns, some netizens now say they want Didi to incorporate an alarm button into its app, so that users can send for help immediately the moment they are being harrassed by their driver.
Others encourage women to quickly change settings in their app to allow the option to automatically share one's ride with friends, so they can exactly follow the location of the car.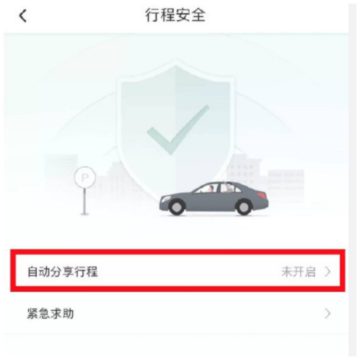 There are also many people who simply do not want to use Didi's services anymore; they are posting screenshots of them deleting the Didi app from their phones.
UPDATE: More details emerge.
By Manya Koetse, and Miranda Barnes
Follow @whatsonweibo
Spotted a mistake or want to add something? Please let us know in comments below or email us.
©2018 Whatsonweibo. All rights reserved. Do not reproduce our content without permission – you can contact us at info@whatsonweibo.com.
World's Largest Terminal: Spectacular Photos of Beijing's New Airport
The city's new international airport will be the biggest one in the world.
Its opening is more than a year from now, but Beijing's new international airport is already a spectacular sight.
Beijing's new airport, that is expected to open in fall of 2019, is attracting some attention on Chinese social media lately as construction work on the major airport is speeding up.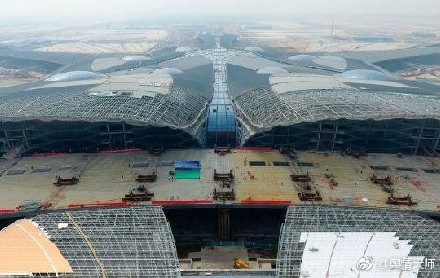 A 7,200 tons and 404.5-meter-long roof was placed on the airport's no.1 hangar earlier this week.
The airport is located in southern Beijing in Daxing (大兴区), and is expected to welcome some 72 million travelers per year in the future. The terminal area will cover some 700,000 square meter.
According to Sina News, at most 8000 builders are working on the construction site at the same time.
The terminal building was designed by ADPI in collaboration with, amongst other consultants, Zaha Hadid Architects, who are known for their futuristic structures.
The airport is also called the "alien base" (外星人基地) by some netizens due to its extraordinary size and design.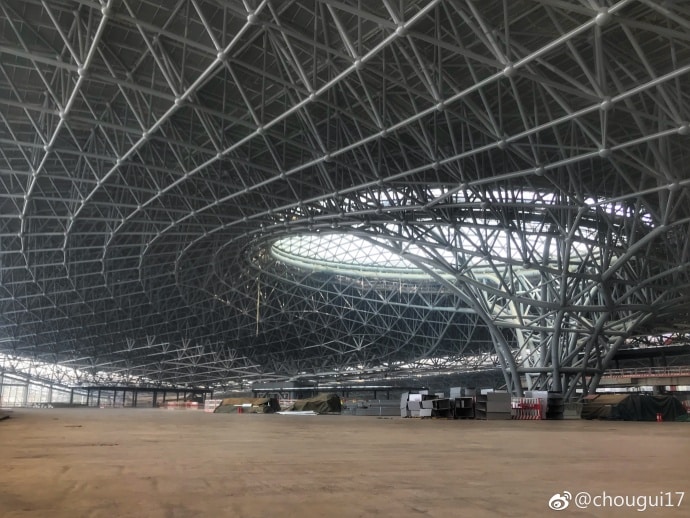 Dozens of photos of the airport construction site are circulating on Weibo.
Photographer Chou Gui (@chougui17) posted a collection of various photos of the upcoming airport on their Weibo account.
Chinese state media propagate Beijing's Daxing International Airport as being "100% China-made." Located in the Daxing district of southern Beijing, it will become an important part of the Beijing-Tianjin-Hebei city cluster.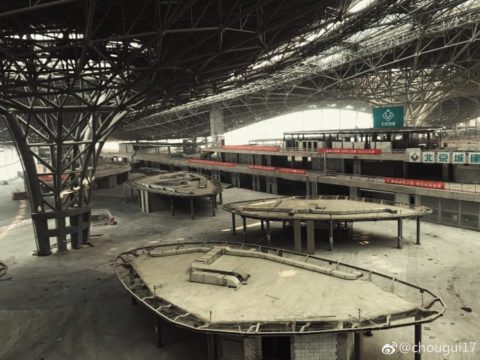 You might also like to read: Real-Life Fairy Tale Landscape: Abandoned Fishing Village Houtouwan.
By Manya Koetse
Follow @whatsonweibo
Spotted a mistake or want to add something? Please let us know in comments below or email us.
©2018 Whatsonweibo. All rights reserved. Do not reproduce our content without permission – you can contact us at info@whatsonweibo.com.
Chongqing Man Throws Golden Retriever and Cat from 21st Floor
A brutal case of pet killing has shocked Chinese social media users this week. On September 6, a man from the Shapingba district of Chongqing threw his golden retriever and a pregnant cat from the 21st floor of an apartment building. Both animals died.
Various Chinese media report that the man supposedly committed the cruel act after learning his wife was pregnant and not wanting her to keep pets in the house while expecting. After an argument with his wife, he allegedly threw the pets out of the window.
Shocked neighbors told reporters that the incident occurred around five o'clock on Thursday, when they heard a loud thump and found the animals on the pavement.
Some neighbours recognized the animals, as their own dog would play with the golden retriever. They called the pet owner, who said he no longer wanted anything to do with the dog and the cat. The neighbors, some crying, later gave the dog and cat a respectful burial.
On Weibo, the hashtag "Man Throws Dog and Cat from 21st Floor" (#男子21楼扔下一猫一狗#) was viewed almost three million times.
Animal cruelty often becomes a topic of debate on Weibo. One of the biggest social media trending cases of animal abuse of the past years is that of the dog Lion, who went missing in December of 2017 and was found by a woman named He Hengli who then blackmailed the dog's owner over its release.
When the 'hostage negotiations' reached a deadlock, the dog's owner finally went to He's apartment to fetch her dog together with police offers and reporters. While they knocked the door, Lion was thrown to his death from He's sixth story apartment.
As in many cases in which animal cruelty has been exposed on social media, Lion's killer became a target of the so-called 'human flesh search engine,' with people leaking her personal information online and threatening her at her workplace and home.
Such cases have previously even led to mob justice, with people dragging abusers out of their homes and beating them.
People often resort to this kind of 'jungle justice' because China currently has no laws preventing animal abuse. The voices calling for legal protection of animals in China have gotten louder over the past years.
"I just cannot understand these kinds of people's way of thinking," one commenter said: "They now throw a dog, what will they throw next time?"
"[If you no longer want your pets], you could just give them away, instead of cruelly throwing them to their death. Also – if someone would've walked there, they might have died, too," others wrote.
Some write: "If someone mistreats an animal it's a clear sign they're abnormal maniacs," with many others worrying about the future child of the pet killer: "He's surely not fit to be a father."
By Manya Koetse
Follow @whatsonweibo
Spotted a mistake or want to add something? Please let us know in comments below or email us.
©2018 Whatsonweibo. All rights reserved. Do not reproduce our content without permission – you can contact us at info@whatsonweibo.com.