Man Harassed on Bus Triggers Netizens to Reverse 'Slut-Shaming'
When Chinese media reported about a man falling victim to sexual harassment by a woman on a bus, female netizens responded to the issue in great numbers, using the occasion to turn the tables and 'slut shame' the male victim. Their true motive: to make a stand against stigmatization and victim-shaming.
When Chinese media reported about a man falling victim to sexual harassment by a young woman on a bus, female netizens responded to the issue in great numbers, using the occasion to turn the tables and 'slut shame' the male victim. Their true motive: to make a stand against stigmatization and victim-shaming often experienced by women.
Recently, a man was reported to be sexually harassed on a bus in Jinan, Shandong Province. The suspect, a young female passenger, allegedly had been involved in other similar harassment situations before, but this was the first time an incident attracted so much media attention. Chinese netizens have collectively responded to the news, taking the opportunity to do reverse 'slut shaming', which is often done when the victim of sexual harassment is female.
'Slut shaming' is a form of stigmatization and victim-blaming that often occurs when women fall victim to sexual harassment. According to Leora Tanenbaum, author of Slut-Shaming in the Age of the Internet: "Slut-shaming is sexist because only girls and women are called to task for their sexuality, whether real or imagined; boys and men are congratulated for the exact same behavior. This is the essence of the sexual double standard: Boys will be boys, and girls will be sluts" (Huffington Post, 2015).
"What are you doing?!"
Jinan TV reported on the issue, featuring an interview with the driver of the bus on which the incident occurred and including some recordings of the incident by another bus passenger (see video below).
Mr. Han, the bus driver, says: "I saw it from the rearview mirror. The man was shouting, 'what are you doing?!' So I stopped the bus and came to look, to see what happened. The man said that this woman was harassing him. I was surprised. To avoid any misunderstanding, I asked the girl. But she didn't say anything. So the man also dropped the issue. He changed to a front seat and got off at the next stop."
Han also said he had previously seen the girl and was then surprised by her behavior. What he exactly meant with this 'behavior' was not specified in the interview.
The issue has attracted the attention of local bus drivers. Mr. Fu, the manager of the drivers' team, stated that the girl has appeared on all three bus lines of their bus company: "She did some weird things towards male passengers on our bus lines K55, K93 and 165. Her actions including touching and some other strange things." He said he believed the girl was emotionally troubled, and expressed his hope that her friends and family would intervene.
Weibo netizens: time for reverse slut-shaming
It is rare for news about men becoming victims of sexual harassment to make headlines in China. Many female netizens saw this news item as their chance to use some stereotypical 'slut-shaming' jargon on the male victim to turn the tables.
Some blame the man for being seductive and provoking trouble. "This man must be walking around with revealing clothes on," one netizen said: "so he deserves to be touched. Why didn't anyone else get touched? Next time, just wear more clothes and don't go outside by yourself."
"Shameless! Skimpily dressed just to seduce women! No wonder you were harassed; be thankful that you were not raped!" said another netizen.
Some offer 'friendly' advice, saying: "Look at you, wearing such revealing clothes in Summer, of course people will harass you! Remember to wear your winter jacket next time you go out!" Other commenters said: "Don't take the bus alone; go outside in groups, especially at night… learn some self-defense also, so you can avoid danger!"
Other netizens clarified that these comments were not meant to be taken seriously, although they do hold a real message: "These are sarcastic comments meant for those with 'Zhinan cancer' [chauvinist pigs] who blame girls when they are assaulted", according to one netizen.
Chinese netizens say no to slut-shaming
The phenomenon of 'slut shaming' or blaming women for falling victim to sexual harassment has recently been criticized in two other occasions.
Earlier this year, actress Liu Yan was teased as a bridesmaid by a group of best men on a celebrity wedding. As Liu Yan is generally considered a 'sexy' actress, some said it was 'unsurprising' that she was teased or harassed, since being sexy allegedly means lacking self-respect. This triggered much online debate, with many netizens speaking out against this: "Being sexy means lacking self-respect? You should go back to live in the 1950s". Another netizen defended the right to be sexy, commenting: "What is wrong with being sexy? Perfect curves and a nice figure should be shown! Not for the sake of chauvinistic pigs, but for the sake of feeling good about yourself."
But slut-shaming involves more than blaming sexiness. Chinese female netizens also question the recurring implication that women are not looking after themselves. Shortly after the Heyi incident where a girl was assaulted in a chain hotel in Beijing, many safety tips for women started circulating on Chinese social media. State media outlet People's Daily also published security guidelines for women, including tips saying women should not go to appointed places with strangers. Some netizens were critical about this kind of advice and defended their stance that women should not be held responsible for their safety when they are alone.
Blaming women for being "too attractive" or implying that they are "not careful enough" about their own safety supports a male-dominated discourse that holds women responsible for their own victimhood. What happened on the bus in Jinan offered netizens a chance to make this existing discourse explicit, and demonstrate how ridiculous it is.
"You can't escape the laws of karma", said some netizens. Apparently, many netizens hope that men will become more sympathetic to female victims of harassment after undergoing it themselves.
– By Diandian Guo
Follow @WhatsOnWeibo
Additional editing by Manya Koetse.
©2016 Whatsonweibo. All rights reserved. Do not reproduce our content without permission – you can contact us at info@whatsonweibo.com.
'Call Me By Fire' All-Male Variety Show Becomes Social Media Hit
'Call Me By Fire' is the male version of 'Sister Who Make Waves' and it's an instant hit.
A Chinese reality show starring 33 male celebrities titled Call Me By Fire (披荆斩棘的哥哥) has become an instant hit after its premiere on Mango TV last week.
The show is considered the male version of the hit variety show Sisters Who Make Waves (乘风破浪的姐姐, read more here) but with different rules. The contestants, ranging from age 27 to 57, are all in the entertainment industry; the group includes pianists, singers, dancers, actors, hosts, and rappers.
They are required to perform individually and in a team for the first episode's performances. Chinese viewers were surprised to see some of the high-quality performances, which then went viral on social media.
Li Chengxuan (@李承铉 a.k.a. Nathan Lee), who was previously mostly known for being the husband of Chinese actress Qi Wei (戚薇), rapped in a low voice and wowed the audience. The hashtag about his first stage performance on the show garnered more than 120 million views ( #李承铉天上飞舞台#). A video of his performance can be found here.
Li is a former member of the South Korean boy band TAKE. In 2014, the Korean-American pop star married Qi, who later gave birth to their first daughter Lucky. When Qi went back to focusing on her career, Li decided to be a stay-at-home dad.
Just like some of the other show contestants, Li also appeared on the talk show Definition (定义), where he spoke to the female journalist Yi Lijing about his life as a full-time father. In that show, he expressed how he used to think being a full-time parent would be easy. "It takes a lot of time and energy to take care of the baby and the family, but as a result, it always looks like you haven't done anything all day."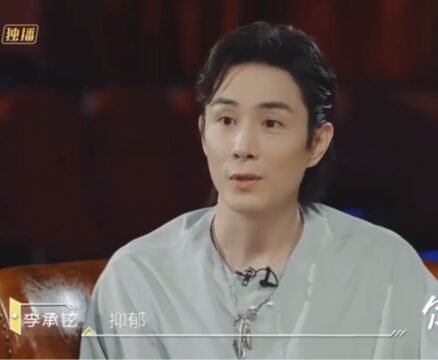 He describes how he experienced a time of depression during which he tried his best to be a good parent but sometimes just could not control his temper. Li explains how he would regret these moments of anger and then would cry at night when his daughter was asleep.  (Interview video here.)
Li's experiences as a full-time parent struck a chord among Chinese netizens, especially among stay-at-home moms. The hashtag "Li Chengxuan Was Depressed for Over a Year As a Full-Time Dad" (#李承铉当全职爸爸抑郁了一年多#) received more than 600 million views on Weibo. Under the hashtag, commenters shared their experiences and struggles in being full-time parents.
One netizen wrote: "This is so true. We do so much when taking care of our children, but other people often feel like it's nothing. When you lose your temper in front of the kid, you feel terrible inside and start to question yourself about why you failed to control yourself, and then you make another promise not to lose your temper anymore."

Another Weibo user wrote: "See, when a mom looking after her kids feels depressed, it is not because she is weak and sensitive! It is because the job itself will make any human being depressed."
Li later responded on his Weibo account, saying he just did his part as a parent, and this is what any new mom or new dad will face. That post also received thousands of comments and over 285,000 likes.
So far, the hashtag of the Call me By Fire TV show has received a staggering 4.4 billion views on Weibo (#披荆斩棘的哥哥#).
The show's performances and Li sharing his struggles as a stay-at-home dad are not the only reasons for the show's massive success on Chinese social media. Some other related issues also made the show gain more attention.
Even before Call Me By Fire aired, the show already made headlines when the 55-year-old Taiwanese singer Terry Lin Zhixuan (林志炫) reportedly fell off the stage while filming.
Later, one of the contestants left the show after some social media drama. Chinese singer Huo Zun (霍尊) announced his withdrawal from the show after his ex-girlfriend accused him of being a cheater and leaking some WeChat conversation screenshots to prove that he actually disliked the show.
The remaining 32 contestants will enter the real 'elimination stages' in the following episodes. The show and highlight clips can be viewed on the Mango TV official site here.
By Wendy Huang
Follow @whatsonweibo
Spotted a mistake or want to add something? Please let us know in comments below or email us. Please note that your comment below will need to be manually approved if you're a first-time poster here.
©2021 Whatsonweibo. All rights reserved. Do not reproduce our content without permission – you can contact us at info@whatsonweibo.com
Shouqi Ride-Hailing Incident: Hangzhou Female Passenger Jumps from Moving Car
'Delusional' or 'vigilant'? Weibo discussions over the woman who jumped from a moving vehicle when her Shouqi driver deviated from the route.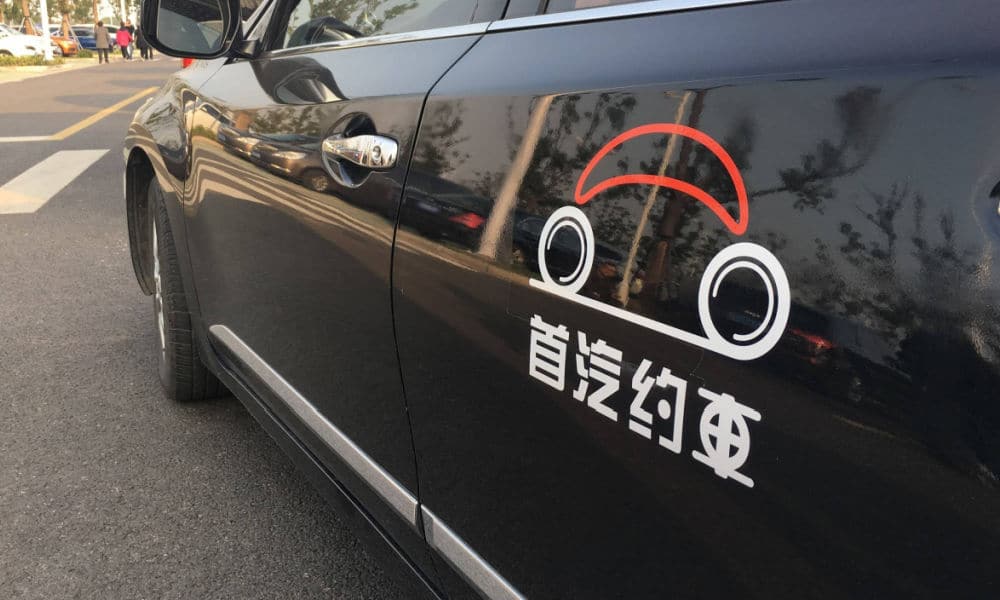 After the Didi murders and the Huolala case, the 'Shouqi incident' is now making headlines in China, showing that there is still a lot of distrust in car-hailing services among Chinese female passengers.
The story of a female passenger jumping from a moving taxi she had arranged via ride-hailing app Shouqi (首汽约车) has gone viral on Chinese social media.
The passenger, Ms. Gao, jumped from the moving vehicle in the late afternoon of June 12 because she feared for her personal safety after the driver had allegedly deviated from the intended route.
Ms. Gao was traveling from Hangzhou to Fuyang when the incident occurred. The woman states that once she got in the taxi, the driver attempted to make a pass at her and changed the route twice.
Gao eventually decided to jump from the moving car, resulting in a fractured left arm and extensive bruising.
Shouqi is a state-backed online ride-hailing platform founded in 2015 that focuses on luxury & high-quality services.
Shouqi Responds
On June 19, Shouqi officially responded to the matter after carrying out an investigation.
According to the Shouqi report, their driver, Zhang, deviated from the navigation route because he opted to take a faster road that had been newly opened and was not recognized by the navigation app yet. Since he had taken this alternative route, the voice navigation kept reminding him that he was taking the wrong route. The female passenger jumped out of the car shortly afterward.
Shouqi states that according to protocol, there is an audio recording of the journey. Although the recording did capture the voice navigation indicating the car was deviating from the original route, there was no sign of an altercation or discussion between the driver and the passenger before she jumped out. The company also said it would release the recording to the media if Ms. Gao would give them permission to do so.
After Gao had jumped from the vehicle, driver Zhang allegedly pulled over to check on her and immediately called the emergency number for medical help. Meanwhile, Gao tried to alert other cars that were passing by to get help. Afterward, Zhang drove to the local police station to cooperate with the investigation.
The company's statement further says that local authorities claim the incident was caused by a "misunderstanding" between the passenger and the driver.
In the statement, the car-hailing company does apologize for the incident. They also claim their driver has been reprimanded for not properly communicating with his passenger. Shouqi furthermore says they will cover the passenger's medical expenses.
"Fabricated Facts"
On June 20, Ms. Gao wrote up a response to Shouqi's statement, which she published on social media (@步步登高_乐). According to Gao, Shouqi's statement contains many falsehoods and "fabricated facts."
Gao says that the driver never told her anything about taking an alternative route. She also denies that Zhang called the emergency number after she had jumped out, and emphasizes that the local authorities have never issued any official statement nor made any conclusions about the matter. Shouqi has also never paid for her medical expenses, and have not released any recordings of the incident to Gao.
By Monday afternoon local time, Gao's response was shared on Weibo over 23,000 times, receiving over 32,000 comments. The topic also reached the top trending topics on the social media platform.
The safety of female passengers making use of online car-hailing apps is a recurring topic of discussion in China, where several incidents involving Uber-like services triggered outrage among web users over the past few years.
The biggest case was the murder of a Chinese stewardess by a driver of the Didi Chuxing car-hailing app in 2018, which became one of the most discussed topics of that year. Shortly before going missing, the 21-year-old woman from Zhengzhou had texted her friend that the driver of the ride she had arranged was "acting strange." Her body was found the next day. The driver's body was retrieved from a river nearby.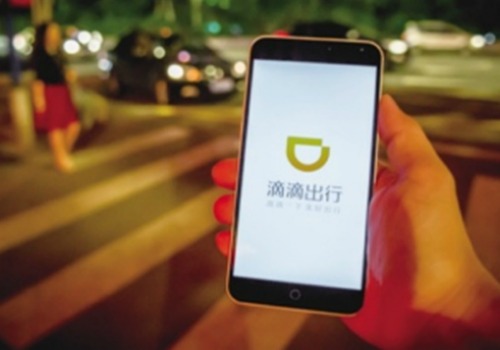 The horrific case was followed by a second Didi murder of a 20-year-old woman in Wenzhou. The victim was on her way to a birthday party when she contacted a friend via text asking for help. She was later found to have been raped and killed in a mountainous area nearby. The 27-year-old driver was arrested. These two cases, which also brought other cases to light in which female passengers were abused by their drivers, sparked major public concerns about the safety of these online platforms.
In February of 2021, the Huolala case also made headlines in China: a 23-year-old woman named Che Shasha jumped out of the window of a moving van she rented via the ride-hailing firm Huolala when the driver, a man by the name of Zhou, had deviated from the intended route. Che, who was uncomfortable and scared, asked Zhou about the different routes multiple times, but he remained silent. When Che exited the vehicle via the passenger window, the driver reportedly did not do anything to stop her. The young woman died four days after the incident due to severe brain injury due to her fall.
These previous cases have heightened public awareness on the safety of female passengers, but some commenters also think it might have led to women being too scared when using ride-hailing apps.
Although most commenters support Ms. Gao and say that Shouqi should release the recordings to make the truth come out, there are also web users who say Gao is "delusional" and that her fears were ungrounded.
"If she really would've been murdered, people would say she wasn't vigilant enough. Now, she was vigilant and people say she was being delusional. You just don't have the empathy to understand the fear of female passengers," one commenter writes.
Without any released recordings and no official police report, web users are still waiting for further developments in this case. If it would be up to Ms. Gao, it will soon be publicly revealed that she indeed was in danger. For now, she is seeking more media exposure so that "the bad guys will be punished for the injuries she suffered," she told Chinese media reporters from her hospital bed.
We will update this story once more information comes out.
By Manya Koetse (@manyapan)
Follow @whatsonweibo
Spotted a mistake or want to add something? Please let us know in comments below or email us. First-time commenters, please be patient – we will have to manually approve your comment before it appears.
©2021 Whatsonweibo. All rights reserved. Do not reproduce our content without permission – you can contact us at info@whatsonweibo.com.