One Year What's on Weibo: Best-Read Top 3
One year of What's on Weibo, check our latest video blog here and find out our top 3 of best-read articles.
It's been a year since the current What's on Weibo was launched. See our latest video to check out our top 3 of best-read articles.
Curious to read more? Just click here, here and here.
Cybersecurity Experts Warn: Flicking the V-Sign in Photos Could Give Away Your Fingerprint Data
V-sign selfie pictures could disclose personal information about your fingerprints, security experts warn.
Our cameras are getting better, but that's not always a good thing. Chinese internet security experts warn that peace sign photos could potentially be abused to collect fingerprint data.
The 2019 China Cybersecurity Week was held in Shanghai this week, and made it to the top trending topics on Sina Weibo today.
The topic attracting the attention of millions of Chinese web users is not China's cybersecurity in general, but one that was discussed during the event, namely the potential privacy risks in making a V-sign on photos.
Chinese internet security experts at the conference warned that people are unaware that they could be giving away personal data information about their fingerprints when sharing photos of themselves making a peace sign.
If the side of the fingertips is facing the camera, and if there is not a lot of space in between the camera and the hand, it would potentially be possible to gather fingerprint data using photo enlargement tools and AI techniques.
The deputy director of the Shanghai Information Security Industry Association stated that photos displaying a fingertop-facing V-sign taken within 1,5 meter of the camera could potentially disclose 100% of one's fingerprint information, China Press reports.
Criminals could reconstruct fingerprint patterns of other people and abuse them in various means – basically wherever fingerprint information is used to confirm people's identities (e.g. biometric door locks or fingerprint payment scanning).
Besides not disclosing fingerprint information in photos posted online, experts also warn people not to leave fingerprint information at machines without confirming their purpose and legality.
Fingerprint scanning is used for a multitude of purposes in China. Foreigners who arrived in China since 2017 will also be familiar with the policy of collecting foreign passport holders' fingerprints upon their arrival in the PRC.
On Chinese social media, the topic "Making a V-Sign Could Leak Your Fingerprint Data" is one of the biggest being discussed today. On Weibo, the hashtag has gathered 200 million views at time of writing (#拍照比剪刀手会泄露指纹信息#).
Some commenters advise people on social media to make peace signs with the nail side of the fingers facing the camera. (That gesture, however, is deemed an offensive gesture in some nations.)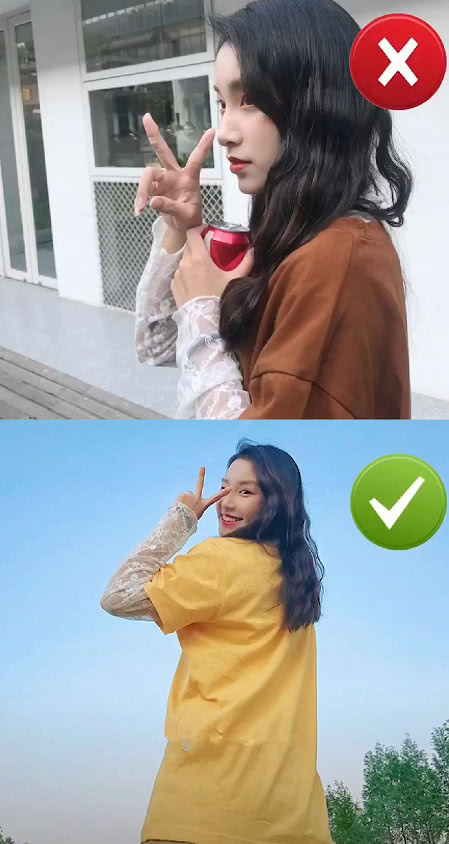 The V-sign is often used as a rather non-symbolic or cute gesture across in East Asia.
Although in many Western countries, the symbol is mostly known as the victory sign ("V for Victory") as used during World War II, it entered mainstream popular culture in Japan since the 1960s and spread to other Asian countries from there.
This Time article explains how the gesture appeared in Japanese manga in the late 1960s, one of them titled V is the Sign (Sain wa 'V' / サインはV).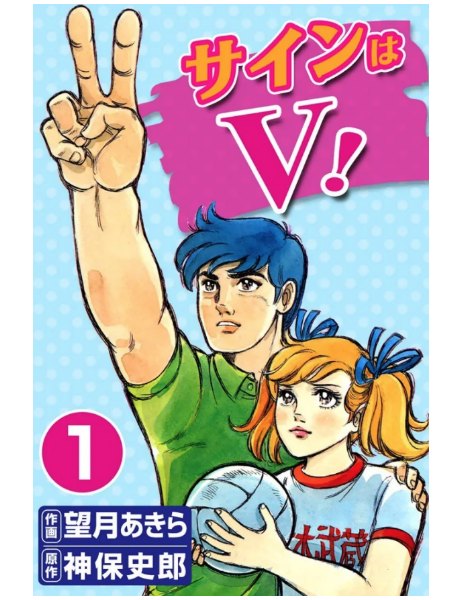 Amid the concerned Weibo users, some are not worried: "It's ok," one commenter writes: "Using a Beauty App smoothes out my skin anyway."
There are also many commenters who are confused about the news, wondering what advanced photo camera quality and AI technique might implicate for future privacy risks concerning face recognition data and iris scanning software ("Should we also close our eyes?").
Others offer a different solution to the unexpected V-sign issue: "Just flip the middle finger instead."
By Manya Koetse
Follow @whatsonweibo
The images used in the featured image on this page come from 追星娱乐说.
Spotted a mistake or want to add something? Please let us know in comments below or email us. Please note that your comment below will need to be manually approved if you're a first-time poster here.
©2019 Whatsonweibo. All rights reserved. Do not reproduce our content without permission – you can contact us at info@whatsonweibo.com
Online Anger over Inappropriate Toast by Dutch Watch Brand Executive at Chinese Dinner Party
This is how NOT to do a toast in Dutch!
Instead of teaching guests at a Chinese dinner party how to say "cheers" in Dutch, this viral video shows how the Chinese are told to join in saying "dikke lul," the Dutch expression for "big d*ck."
The Amsterdam-based watch & jewelry brand Rosefield has recently come under fire within the Chinese community in the Netherlands after a video went viral showing Rosefield's CEO and its Head of Sourcing proposing an unusual toast at a Chinese dinner party.
The video, that was viewed over 173,000 times on Dutch site Dumpert.nl, shows a woman in a white blouse bringing out a toast, saying:
"In Dutch, we say 'ganbei' or 'cheers' in this way, and it would be nice if you all can say the same, we say: 'dikke lul.'"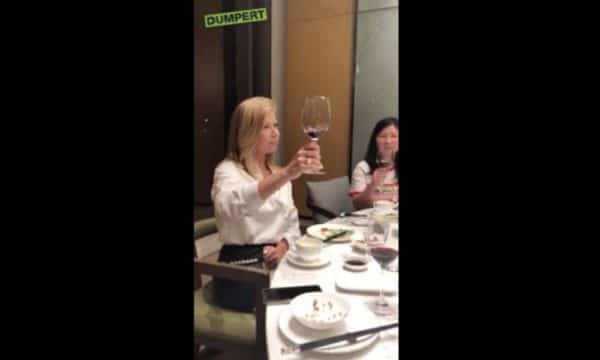 The people at the table then proceed to toast saying "Dikke lul" – which, in fact, is not the Dutch word for 'cheers' but for 'big dick,' something that the Chinese people at the table are seemingly not aware of.
On WeChat, Chinese-language newspaper Asian News (华侨新天地) reported about the video and identified the Dutch woman and man at the table as the CPO and CEO of Rosefield Watches, a fast-growing luxury brand that is active in various countries.
Asian News describes the incident as a way of "ridiculing Chinese friends," and writes it has triggered anger online.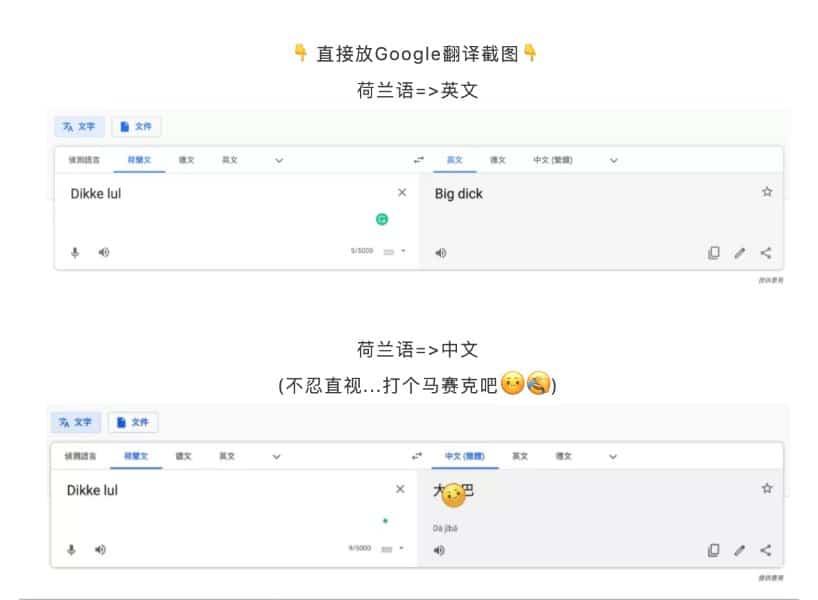 Asian News (华侨新天地) is a Chinese language newspaper founded in 1992. It is mainly distributed in the Netherlands, Belgium, and Germany. Its WeChat account has some 120,200 followers, and the post on the 'cheers' video was among its most-well read on WeChat this week.
The blog post noted that ever since the 'dikke lul' video has gone viral in the Netherlands, it has become one of the first results showing up when searching for the vulgar expression 'dikke lul' on Google.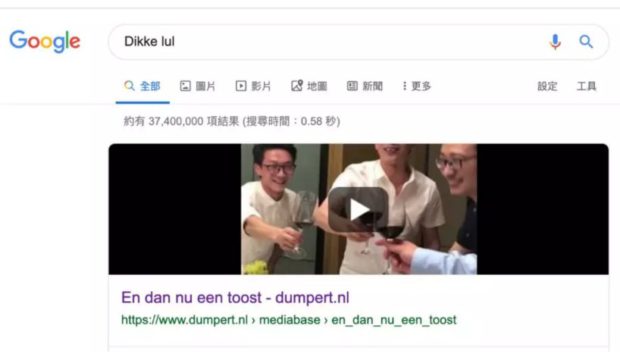 Although it is not clear where the video was filmed and how it ended up on short video site Dumpert, it is rumored in WeChat groups that it was recorded during the Hong Kong Watch and Clock Fair earlier this month, and that the Chinese guests are business relations of the Dutch brand (unconfirmed).
The comment section on the Dumpert site shows that although some Dutch commenters think the video is funny, there are many who find it "vulgar," "rude," and "distasteful."
Although many (overseas) Chinese expressed anger in various WeChat groups – some expressing regret over a Rosefield watch they recently purchased – the Asia News blog does remind readers that we do not know the context of the video, and whether or not there was a certain pretext or common understanding to the joke.
Nevertheless, the blog states, this kind of behavior is not professional and if a company such as Rosefield wants to earn money in China, "it should also respect Chinese culture and people."
Although there have been ample discussions about the controversial video on Wechat, there are no online discussions about this issue on Weibo at the time of writing.
Over the past year, many foreign brands became a focus for controversy in China.
In November of 2018, Italian fashion house D&G faced consumer outrage and backlash on Chinese social media for a video that was deemed 'racist' to China and for insulting remarks about Chinese people allegedly made by designer Stefano Gabbana.
Swiss investment bank UBS sparked controversy in June for a column which mentioned "Chinese pigs."
Over this summer, various foreign companies apologized to China for listing 'Hong Kong' as a separate country or region on its websites and/or t-shirts.
Still curious about how to actually say 'cheers' in Dutch? It's 'proost' and this is how you pronounce it correctly.
By Manya Koetse
Follow @whatsonweibo
Spotted a mistake or want to add something? Please let us know in comments below or email us. Please note that your comment below will need to be manually approved if you're a first-time poster here.
©2019 Whatsonweibo. All rights reserved. Do not reproduce our content without permission – you can contact us at info@whatsonweibo.com