Playing Around with Tencent: Chinese Parents are Losing a Fortune on Mobile Games
As making in-app purchases has never been easier, Chinese parents are losing thousands of renminbi to virtual weapons.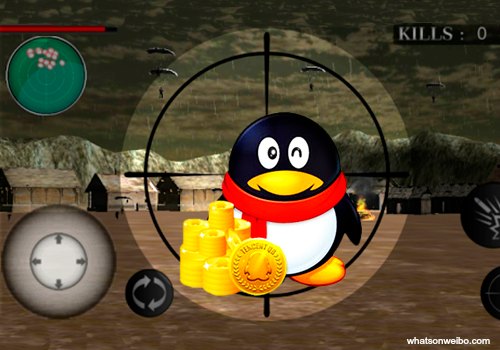 With China's tech giant Tencent being a huge player in both the online gaming and online payment market, making in-app purchases for mobile games has never been easier. Oblivious to the dangers of children playing online, many Chinese parents are losing thousands of renminbi to virtual weapons and armor.
"I will return the money when I am older," a 9-year-old mobile games fan told Chinese reporters from Pear Video this week.
The third grader from Guiyang, Guizhou, secretly spent over 20,000 RMB (±$3000) of his father's money on mobile games, buying weapons and armor for his virtual warriors. The boy could effortlessly click from the mobile game to QQ Wallet, one of the Paypal-like online payment platforms by Chinese tech giant Tencent.
The unexpected financial setback is a big blow to the family. The father makes less than 100 RMB ($14.8) per day. To earn back the money his son spent on online games will cost him seven months of work. The 20,000 RMB was the family's savings, much needed for their everyday life and their son's school books.
The young boy started spending the money when he played a popular online mobile fighting game. He wanted to purchase additional in-game features to keep up with his friends, who also play the same game.
Since the boy knew his father's QQ Wallet code, he was able to purchase dozens of items through the app without his father knowing.
"This is booming business for Tencent, as it can easily rope in its users across multiple platforms; making the step from WeChat friend groups to mobile games to online payment as small as possible."
This story is just one among many. At the same time the story of the boy from Guiyang made its rounds on Chinese social media, there was also the story of a 13-year-old from Xianyang who spent 5697 RMB (±$850) in one day on a Tencent mobile game through WeChat Pay. Or that of a junior high school student from Guangzhou spending a staggering 50,000 RMB (±$7400) within one week, buying armor for a game.
In the Xianyang case, the parents of the boy noticed dozens of text messages on their phone when they returned home from work on July 28. They were all confirmation messages from WeChat for mobile payments. The father from Guangzhou told a similar story to Sina News. As many children in China have summer break from school, parents are often at work while the children are at home, and have less overview of what their children are doing.
The game many of these children spent money on is called Crossfire (穿越火线), published by Tencent in China. The game is free to play, but earns its revenues from microtransactions. Players are willing to pay large amounts of money to get better weapons and win territory.
The game is currently among the top downloaded games in the Tencent app store. Its most expensive in-app purchase is almost 616 RMB (±91$); an amount that was spent many times by the 9-year-old boy from Guiyang.
China has the largest mobile gaming market in the world – and it is a booming business. As China's leading tech company, Tencent is a dominant player in various fields. It runs messaging platforms QQ and WeChat, online payments solutions Tenpay, QQ Wallet, and WeChat Pay, and also owns a big chunk of China's online gaming market.
The combination is a golden one for Tencent, as it can easily rope in its users across multiple platforms; making the step from WeChat friend groups to mobile games with in-app purchases to online payment as small as possible.
This is not necessarily a problem when it concerns adult players, but when it concerns kids as young as 9, the game is a trickier one.
"My little brother is crazy about mobile games, and I told him that I will beat him up if he uses our parent's money to play. Our relative's son used up 20,000 RMB on mobile games."
Why do these children know their parents' payments code? The father from Guangzhou told media reporters he trusted his child and shared his code so they can top up their mobile phone credit if necessary. The 13-year-old boy from Xianyang told Chinese media that he just knew his father's payment code because he had seen it before. But once he started playing the game, he just kept on going to the next level and lost track of the amount of money he had actually spent.
The game currently has no age restrictions for its players. Recently, however, various media reported that Tencent was limiting the play time for some of its mobile games, restricting players under 12 to play more than an hour per day, to avoid children becoming addicted to mobile gaming.
One Weibo user said: "Lately, there are a lot of mobile games and online games that have many methods to lure users into spending money. Of course, this is one of the main ways for these games to earn money from players, but the people who are running and operating these businesses are not stupid – they know that many of their players are young kids. But still, this is how unscrupulous they are. Doesn't your conscience bother you?"
Another commenter wrote: "My little brother is crazy about mobile games, and I told him that I will beat him up if he uses our parent's money to play. We've never had a problem. Our relative's son used up 20,000 RMB on mobile games."
Many users also stress that parents need to keep their payment identification codes a secret to their children: "Why on earth would you ever tell little kids who cannot control their urges your payment code?"
Some netizens also say that children under the age of 12 should not be allowed to play mobile games at all.
By now, the fathers from Guiyang and Xiangyang have both contacted Tencent to see if they can get some of their money back. In both cases, it is yet unclear if they will succeed in being reimbursed for their children's games.
By Manya Koetse
Follow @whatsonweibo
©2017 Whatsonweibo. All rights reserved. Do not reproduce our content without permission – you can contact us at info@whatsonweibo.com.
Rotten Girls: China's Thriving Online Boys' Love Culture
It is an online subculture that has been around for more than a decade, and it is not likely to die out any time soon.
They are mocked, hated, and misunderstood, yet China's so-called 'Rotten Girls' are at the core of an online subculture that has been thriving for years.

This is the "WE…WEI…WHAT?" column by Manya Koetse, original publication in German by Goethe Institut China (forthcoming), see Goethe.de: WE…WEI…WHAT? Manya Koetse erklärt das chinesische Internet.

China's ever-buzzing social media sphere sees trends, topics, and movements pop up every single day and then fade away quickly when their novelty is gone. But there are some trends that turn into something bigger, bringing forth communities and online subcultures that keep on thriving for years, with the participants building their own spaces in the online environment.
One such space belongs to those who, with some self-mockery, define as "Rotten Girls" (fǔnǚ 腐女), derived from the Japanese fujoshi. In the Chinese context, 'Rotten Girls' are young women with a passion for fictional stories, drama series, and manga (comic books) featuring gay male erotica and romantic relationships called 'yaoi.'
'Rotten girls' do not just consume these stories, primarily written by and for women, they also create and share them with others to discuss.
In Chinese, the gay erotica known as yaoi is also called 'danmei' (耽美) or 'BL' (for 'Boys' Love') – all umbrella terms for contents of male-male homoerotic fiction. The genre plays a major role in various corners of the Chinese internet. It is an online subculture that has been around for more than a decade, and it is not likely to die out any time soon.
Media and technology both play a big part in the sharing of fǔnǚ fantasies. These fantasies can range from boys holding hands to more pornographic ones, but the main point of the imaginary is love and intimacy (Galbraith 2011, 213).
Always Another BL Trend
There is always something different trending in the world of Rotten Girls. This summer, for example, the release of the Japanese 18+ games 'Lkyt' by BL game brand Parade received a lot of attention. A previous game by Parade, 'Room No. 9,' is also still popular among BL fans in China. The game revolves around two young men, long-time friends, who get locked inside a room where they are subjected to a behavioral analysis experiment. The two have to make some taunting decisions, including possibly being forced into sexual activity with each other, in order to make it out alive.
Another major topic that went trending within the Rotten Girls community some years ago, even attracting the attention of western news media, was the British crime drama Sherlock. Many Chinese viewers in the BL scenes were convinced that detective Sherlock Holmes (played by Benedict Cumberbatch) and his sidekick Watson (Martin Freeman) were not just professional partners, but a romantic couple. This practice of imagining a relationship between two characters is also known as 'CP,' an abbreviation for "coupling" or "character pairing."
The ambiguous relationship between Holmes and Watson – and the very fact that they are not explicitly homosexual – suits the fantasies harbored by China's fǔnǚ. There are countless examples of how BL fans photoshopped Sherlock images into homoerotic scenes, making up their own stories and endlessly discussing the relationship between Holmes and Watson.
BL fans are active in various online spaces. There are Rotten Girls communities on Chinese literature websites, discussion boards, and on ACG-focused platforms such as Bilibili (ACG is a popular abbreviation of "Anime, Comic and Games"). Boys' Love is practically everywhere: short stories, web novels, manga, anime, games, and series are all actively created, consumed, and shared within the BL fandom.
The Chinese Jinjiang Literature City site (1998) is one of the earliest and most influential websites for the danmei genre, where some top channels receive millions of clicks. The Chinese web novel author 'Priest' is among one of the most successful authors (some translations in English can be found here).
But besides the special BL fiction forums, there are also many fǔnǚ accounts on the more mainstream social media platforms such as WeChat and Weibo. Under Weibo hashtags such as "Fǔnǚ Daily" (#腐女日常#), "BL Webtoons" (#bl条漫#), "BL Manga" (#bl漫画#), "Original Danmei" (#原创耽美#), and many more, Rotten Girls discuss their favorite danmei works and the latest news on a daily basis.
Although the Rotten Girls have been increasing their sphere of influence, it hasn't been without controversy. Not only are they often looked down upon for their love for male homoeroticism, some LGBT people also criticize them for silencing the voices of actual gay men or erasing real-life gay experiences.
From Japanese Toy Boys to Chinese Danmei
Where did this all begin? China's BL subculture finds it roots in Japan. The popularity of danmei came up with the growing influence of Japanese popular culture in China.
In the early 1990s, Japanese manga and anime titles started flooding the Chinese market, often as unauthorized (pirated) copies. With this wave of Japanese entertainment products hitting the Chinese market, there were also those belonging to the genre of BL.
In Japanese fiction and manga, the theme of male-male romance intended for a female audience emerged as early as the 1970s but did not really rise to popularity until the early 1990s, when Japanese mainstream media saw a 'gay boom' and representations of male homosexuality became in vogue.
The year 1993 truly was a 'gay year' in the Japanese media and entertainment industry. In "Producing Gayness" (1997), Sho Ogawa describes how one Japanese magazine even offered readers a "Gay Toybox": full color paper gay dolls to cut out, including matching clothes from jackets to sports uniforms and even leather bondage gear. Instructions that came with the paper dolls encouraged readers to play with them, "give them a lovely name" and "imagine a campus love affair" between them.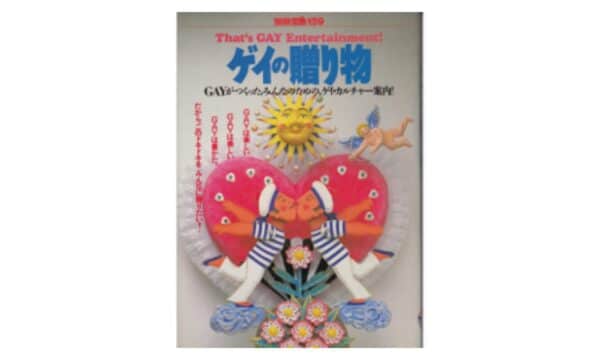 It was also in this same year of 1993 that many Chinese young women first discovered the genre of Japanese Boys' Love, mainly through the dissemination of pirate manga, novels, and magazines in Chinese bookstores.
Throughout the years, the Chinese genre of danmei has become much more than just an imported entertainment genre from Japan, and it is also somewhat different from the subgenre of 'slash fiction' in the West.
Danmei literally means "to indulge in beauty," and it has developed its own characteristics, taking a predominantly literary form while also strongly resonating with Japanese visual culture (Madill et al 2018, 5). Since the first Chinese BL-focused monthly magazine appeared in 1999, the genre has mixed with various local and other foreign media and celebrity cultures (e.g. that of South Korean and Thailand), and has become a truly Chinese fan culture phenomenon (Chen 2017, 7; Yang & Xu 2017, 3).
Safe, Subversive, and Pure Love
Those outside the danmei subculture often wonder what makes 'Boys' Love' so appealing to so many young women. There are various explanations and interpretations of why female fans enjoy writing and reading about male homoeroticism.
Chen Xin, who studied the topic of Boys' Love at the University of British Columbia, offers "safety" as one explanation for the popularity of danmei, as it gives its readers, mostly straight women, the freedom to fantasize in a way that is removed from their own romantic lives. This is also reiterated by other scholars, who argue that BL provides a safe fantasy where female fans can avoid the objectification of women while exploring the boundaries of their own sexuality.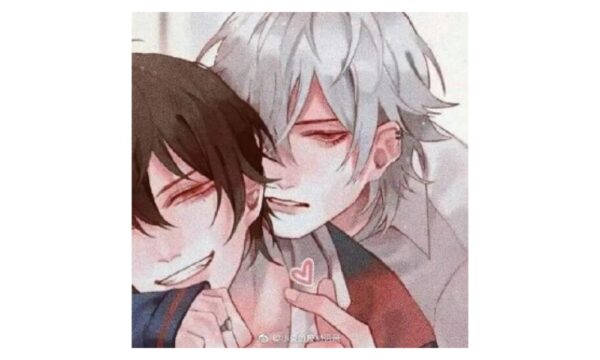 The concept of 'pure love' is one of the funü's greatest attraction to BL. According to them, it is the most romantic type of love because it transcends the boundaries of gender. The male protagonists in these stories do not identify as gay, but fall in love with other men nevertheless. "It doesn't matter if you are male or female, I just love you" and "It's not that I am gay, I just love a man" are classic sentences within Rotten Girls' fiction (Dai 2013, 34).
Zhang Chunyu (2016) also highlights the genre as an outlet for female writers and readers to explore sexuality and pleasure in a "subversive" way. Rotten girls position males as the objects of female desire, and in doing so, they challenge traditional gender stereotypes and appreciate gender fluidity.
China's Rotten Girls subculture is also 'subversive' in another way. Because of its focus on homosexuality and eroticism, danmei fandom is subject to online censorship. According to China's cyberspace regulations, online content should adhere to the "correct political direction" and "strive to disseminate contemporary Chinese values." Over the past few years, there have been various moments when displays of homosexuality were targeted by censors.
An anti-pornography campaign of 2014 resulted in the shutdown of hundreds of websites and social media accounts. Throughout the years, dozens of danmei authors have been arrested and many sites were closed or deleted for creating and distributing homoerotic content (Chen 2017, 9; Madill et al 2018, 6; Zhang 2016, 250).
Despite the strict internet control, fǔnǚ and BL content are still going strong. In order to circumvent censorship, the words and images used are often coded or nuanced enough not to get deleted – but BL fans will still understand and enjoy the subtext.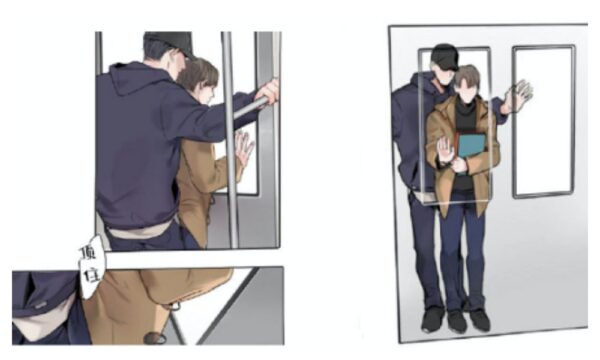 Over the past years, China's Rotten Girls have grown from a niche community to a force to reckon with on the Chinese internet. They have become a phenomenon that is often discussed in the media and is even researched by many academics.
"We've become professionals now," one 'Rotten Girl' joked on Weibo recently.
Another commenter replied that the rise and possible fall of the danmei community is, eventually, intrinsically linked to how much room is given by China's internet regulators. Although the past decade has demonstrated that Rotten Girls are not easily scared away by censorship and shutdowns, their future eventually does depend on the online accessibility to BL media and forums.
"If there is no relaxed online environment, it doesn't matter how professional we are," one commenter writes: "We might come to a standstill."
What the future will hold for China's Rotten Girls remains to be seen. Whether met with controversy or censorship, for now it seems impossible to put the Rotten Girls back into the closet they came from.
By Manya Koetse
Follow @whatsonweibo

This text was written for Goethe-Institut China under a CC-BY-NC-ND-4.0-DE license (Creative Commons) as part of a monthly column in collaboration with What's On Weibo.

References
Chen, Xin. 2017. "Boys' Love (Danmei) Fiction On The Chinese Internet: Wasabi Kun, The Bl Forum Young Nobleman Changpei, And The Development Of An Online Literary Phenomenon." MA Thesis, University of British Colombia https://www.semanticscholar.org/paper/Boys%27-Love-(Danmei)-fiction-on-the-Chinese-internet-Chen/63e7b494653bc1d849461b7a8f3d57aad05be452 [Aug 30, 2020].
Cohane (阿扣-绝赞爬墙中). 2020. "第二章 中国内地BL文化发展历史整理 [Part Two: A History of Development of Mainland China BL Culture Development]" (In Chinese). Weibo Article, Aug 8, https://weibo.com/ttarticle/p/show?id=2309404536531036799045 [Aug 26 2020].
Dai, Fei 戴非. 2013. "腐女心理 [Funu Psychology]" (In Chinese). 大众心里学 Popular Psychology (12): 34-35.
Galbraith, Patrick W. 2011. "Fujoshi: Fantasy Play and Transgressive Intimacy among "Rotten Girls" in Contemporary Japan." Signs 37 (1): 211-232.
Larigakis, Sophia. 2017. "Boys' Love: The Gay Erotica Taking China by Storm." Sophialarigakis.com, Nov 6 https://www.sophialarigakis.com/writing/boys-love-china [Aug 29, 2020].
Madill, A., Zhao, Y. and Fan, L. 2018. "Male-male marriage in Sinophone and Anglophone Harry Potter Danmei and Slash." Journal of Graphic Novels and Comics, 9 (5): 418-434.
Ogawa, Sho. 2017. "Producing Gayness: The 1990s "Gay Boom" in Japanese Media." PhD Dissertation, University of Kansas.
Yang, Ling and Yanrui Xi. 2016. "Danmei, Xianqing, and the making of a queer online public sphere in China." Communication and the Public 1 (2): 251-256.
Yang, Ling and Yanrui Xu. 2017. "Chinese Danmei Fandom and Cultural Globalization from Below." In: Lavin, Maud, Ling Yang, and Jing Jamie Zhao (eds). 2017. Boys' Love, Cosplay, and Androgynous Idols – Queer Fan Cultures in Mainland China, Hong Kong, and Taiwan. Hong Kong: Hong Kong University Press, page 3-20.
Zhang, Chunyu. 2016. "Loving Boys Twice as Much: Chinese Women's Paradoxical Fandom of "Boys' Love" Fiction." Women's Studies In Communication 39 (3): 249–267.
Spotted a mistake or want to add something? Please let us know in comments below or email us. First-time commenters, please be patient – we will have to manually approve your comment before it appears.
"Darkest Day in the History of Animation": Kyoto Animation Arson Attack Trending on Weibo
The devastating arson attack at Kyoto Animation has shocked Chinese anime fans.
Chinese anime fans are mourning the shocking arson attack on the Kyoto Animation Studio.
An arson attack has left at least 33 people dead and dozens injured at the Kyoto Animation Studio. The attack, that occurred on the morning of July 18, has shocked anime fans in China.
Approximately 70 people were inside the three-story Kyoto building when multiple fires broke out around 10:30 in the morning (local time).
As reported by BBC, a 41-year-old suspect broke into the Kyoto Animation studio on Thursday morning and sprayed petrol before igniting it.
The man reportedly shouted 'go die' when bursting into the studio. The suspect was injured and taken to a hospital for treatment. The case is currently under investigation.
On Chinese social media, the Kyoto Animation Studio (also known as 'KyoAni') went trending on Thursday.
Many Chinese anime fans offered their prayers to those who lost lives or faced injury at the deadly attack and expressed anger at the arsonist. Others initiated the setup of donation channel to support the Kyoto Animation studio and the families of the victims.
On Weibo, popular literary blogger 'Guo Maimai' (@知书少年果麦麦) published a long post about the Kyoto Animation's work as an independent studio, commenting: "This is the darkest day in the history of animation."
He further added: "The gravest consequence of this fire is not the loss of the original works or the building, but the loss of the talents who have been trained for such a long time." 
At time of writing, the post was reposted nearly 60,000 times, receiving over 7000 comments. The hashtag "Darkest Day in Japan's Animation" (#日本动画最黑暗的一天#) also took off afterward.
Chinese cartoonist 'Feizhaizhi' (@我是肥志, 2.66 million followers) wrote: "All the original works have been destroyed! All their efforts, their dreams, and now even their lives are gone!"
To express his grief, the cartoonist changed his Weibo profile into a gray one.
Bilibili, China's leading online platform to distribute Japanese anime, also changed its anime website to grey.
The Kyoto Animation company was established in 1981 and has produced anime ever since ('anime' refers to a style of Japanese film and television animation typically targeted at adults as well as kids).
KyoAni's high-quality animations, including TV series and films, are known for often featuring highschool girls and becoming big hits.
Japanese comics and animations have been hugely popular in China since the 1990s. Even today, Japanese productions are usually more popular among Chinese anime fans than domestically produced works (read more).
Despite the outpouring of support for the Kyoto Animation studio, some Weibo netizens did not show sympathy and made anti-Japanese comments in light of the history of the Sino-Japanese war.
Others, however, would not accept such comments in these tragic times, writing: "Kyoto Animation has been such a good companion during our childhood..Why can't we support the companion of our childhood?"
Another person wrote: "I will never forget the history, just like I will never forget the memories of my childhood created by Kyodo Animation."
By Wendy Huang
Follow @whatsonweibo
Spotted a mistake or want to add something? Please let us know in comments below or email us. Please note that your comment below will need to be manually approved if you're a first-time poster here.
©2019 Whatsonweibo. All rights reserved. Do not reproduce our content without permission – you can contact us at info@whatsonweibo.com