The Rise of Pear Video (梨视频): Making Short News Videos Trending on Chinese Social Media
Pear Video (梨视频) is the new kid on the block in the pool of China's many digital news platforms.
Pear Video (梨视频) is the new kid on the block in the pool of China's many digital news platforms. Its rise is noteworthy as it comes at a time when authorities are strengthening regulations on the media sharing 'non-official' news videos. Does Pear Video show the way China's new media is going?
Over the past few months, the promotion and popularity of Chinese video news platform Pear Video (梨视频) has been exponentially growing on China's various social media platforms. Its rise is noteworthy, especially after Chinese authorities announced new regulations concerning the sharing of 'unofficial' online news videos in December of 2016.
According to The Guardian, the new regulations block public (media) accounts on platforms such as WeChat and Weibo from (re)posting "user-generated audio or video" (Haas 2016).
Chinese media sources (e.g. Sina News) reported that these regulations are specifically about user-generated news that focuses on current politics "and such."
Short videos have become an increasingly popular tool in the world of Chinese media, with short news video platforms like Kanka News (@看看新闻) having thousands of followers on Chinese social media.
WHAT IS PEAR VIDEO?
"China's leading short news video platform."
Pear Video calls itself "China's leading short news video platform" (梨视频是中国领先的资讯短视频平台). With an app and ultra-short informative news clips, it is a digital video platform that is specifically aimed at mobile users.
The company was established in September 2016. It was founded by Qiu Bing, former CEO of Chinese media outlet The Paper. In its official description on its website and Facebook, it states that it has received an investment of over one hundred million RMB (±14.4M$) by China Media Capital, and that its team consists of over 200 members, allegedly producing 200 news videos every day.
The company also states that its team members come from media companies such as, among others, The Paper (澎湃) and the Shanghai Media Group.
Pear Video's clips often, even daily, make it to the top trending lists of Sina Weibo, recent examples being the video about a pet dog killed by a local guard, a clip on pole-dancing girls at a Taiwanese official funeral, or the report about a man injured during the anti-Japanese protests of 2012.
Pear Video mainly focuses on society, entertainment, and tech news. Besides the more local news, Pear Video also reports on international news, such as developments regarding Trump and Jack Ma, or more marginal news that has become trending in Europe or America.
Pear Video currently has a fanbase of 340.000 on its official Weibo account, but since they are also active on WeChat, their own app, Facebook, YouTube, and other social media platforms, the company currently has a reach of millions – and is growing explosively.
The formula is clean and simple: Pear Video brings news in short edited clips, usually less than a minute, showing news footage and audio with bold captions that explain the background and news value often accompanied by music. The news is easy to digest, very contemporary, and with its trendy design is especially appealing to China's younger generations.
On Sina Weibo, Pear Video broadcasts its videos through short-video app Miaopai, that partnered up with Weibo in 2013 for easy audiovisual content sharing on the Sina platform.
BEHIND PEAR VIDEO
"The face of commercial media and the heart of Party media."
In many ways, the launch of Pear Video is similar to the 2014 launch of The Paper, a newspaper directed at China's younger generations. In 2015, Tabitha Speelman wrote about this new Chinese web-based media outlet in Foreign Policy, calling it a "smarter, sexier" form of state media that adhered to government calls for more "proactive" and "effective" ways of bringing news in a changing media environment.
David Bandurski, editor of the China Media Project, wrote an insightful piece about The Paper in 2016, in which he quoted former Southern Weekly journalist Fang Kecheng in saying that The Paper "has the face of commercial media, and the heart of Party media."
Bandurski linked the launch of The Paper to China's new "internet management path" that became apparent at the Wuzhen Summit. Unsurprisingly, its initial funding of 100 million RMB (±14M$) came from the Shanghai United Media Group (SUMG): a state-owned media group. "Propaganda 2.0", is how the Economist called it.
Seeing the launch of The Paper in the same light as Pear Video – a fresh, new, cross-media 21st-century news platform  – it seems that the two media platforms are walking a similar path in making China's 'official' news more appealing to younger audiences.
But there is one slight difference. Although Pear Video's team also comes from The Paper and from the state-run Shanghai United Media Group, its funding comes from China Media Capital (CMC), a private equity and venture capital firm headed by Li Ruigang. Although not state-owned, it is nevertheless a company that is also backed by the state.
In July of 2016, China's media regulators called for a development of more powerful media organizations to make more of an impact, not just within but also outside of China, to compete with foreign ones. According to Patrick Frater (Variety 2016), the need for more influential media meant a growing government support for private-sector companies, like China Media Capital.
The establishment and rising popularity of Pear Video coincides with both the official call for more media giants – CMC financed Pear Video within months after this call – and the announcement of new media regulations on the sharing of 'non-official' news, after which the big state media outlets like People's Daily (nearly 50 million followers on Weibo) also started sharing Pear News video on its official account on a daily basis.
Popular news accounts like Sina Video (@新浪视频) also shares their videos, and other short video news accounts such as Weila Video (@微辣Video) or Yishou Video (@一手视频) now seem to have merged with Pear Video and only post Pear Video content on their accounts, making their audience grow even bigger.
With so many official media sharing Pear Video content, and their videos making it to the Sina Weibo top trending lists on a daily basis, it is apparent that the Pear Video cross-media platform has the full support of China's cyberspace authorities.
THE FUTURE OF CHINESE NEWS MEDIA
"This is the mobile social media generation that rather watches the news than read it – making short videos all the more influential."
"Short news videos may be a new weapon in the spread of new media," People's Daily wrote in September of 2016, the month of Pear Video's launch. The article notes that in the era of "mobile government", the public has increasingly higher demands when it comes to taking in information.
"Simple information release no longer meets the needs of users", the article says, advocating that media should adapt to a new audience that is mobile and wants to take in information through short, insightful videos.
Tsinghua University's media specialists also stress the importance of short mobile videos for the future of media in China, as becomes apparent in a lecture that was also posted on the Chinese government website.
China's younger generations are the mobile generation, the 'bowed head clan' (smartphone addicts), who consume the news through their smartphone and are less inclined to watch television news.
They are also used to staying the same app to do multiple things; apps such as WeChat and Weibo are not just where they talk with friends, but also where they play games and watch the news – preferably served to them in short 'bites.'
Furthermore, the lecture states, it is the mobile social media generation that rather watches the news than read it – making short videos all the more influential.
It is this audience that is the present-day and future media consumer of China. The widespread support for short video platforms like Pear Video and their explosive popularity shows that China's future official media is mobile, short, and audiovisual. It has a fresh look and a clean layout – it is propagated news in your hands, just a click away. The rise of Pear Video just shows how juicy new Chinese media can be.
– By Manya Koetse
Follow on Twitter or Like on Facebook
Many thanks to those providing input on this article.
Any remarks or ideas about this article? Please leave a comment.
What's on Weibo is an independent blog. Want to donate? You can do so here.
References / Further Reading:
Bandurski, David. 2016. "Reading THE PAPER." Medium / China Media Project (July 7) https://medium.com/china-media-project/reading-the-paper-d15ec241652f#.bu6wblsui [6.1.16].
Frater, Patrick. 2016. "China Wants More Media Giants." Variety (July 18) http://variety.com/2016/biz/asia/china-wants-more-media-giants-1201816245/ [13.1.16].
Haas, Benjamin. 2016. "China restricts sharing of 'unofficial' videos on Social Media." The Guardian (Dec 20) https://www.theguardian.com/world/2016/dec/21/china-restricts-sharing-of-unofficial-videos-on-social-media [5.1.16].
Speelman, Tabitha. 2015. "Story image for looking for sexier state media? There's an app for that." Foreign Policy (Dec 15) http://foreignpolicy.com/2015/12/15/smarter-sexier-chinese-state-media-pengpai-paper/ [6.1.16].
©2016 Whatsonweibo. All rights reserved. Do not reproduce our content without permission – you can contact us at info@whatsonweibo.com.
Cybersecurity Experts Warn: Flicking the V-Sign in Photos Could Give Away Your Fingerprint Data
V-sign selfie pictures could disclose personal information about your fingerprints, security experts warn.
Our cameras are getting better, but that's not always a good thing. Chinese internet security experts warn that peace sign photos could potentially be abused to collect fingerprint data.
The 2019 China Cybersecurity Week was held in Shanghai this week, and made it to the top trending topics on Sina Weibo today.
The topic attracting the attention of millions of Chinese web users is not China's cybersecurity in general, but one that was discussed during the event, namely the potential privacy risks in making a V-sign on photos.
Chinese internet security experts at the conference warned that people are unaware that they could be giving away personal data information about their fingerprints when sharing photos of themselves making a peace sign.
If the side of the fingertips is facing the camera, and if there is not a lot of space in between the camera and the hand, it would potentially be possible to gather fingerprint data using photo enlargement tools and AI techniques.
The deputy director of the Shanghai Information Security Industry Association stated that photos displaying a fingertop-facing V-sign taken within 1,5 meter of the camera could potentially disclose 100% of one's fingerprint information, China Press reports.
Criminals could reconstruct fingerprint patterns of other people and abuse them in various means – basically wherever fingerprint information is used to confirm people's identities (e.g. biometric door locks or fingerprint payment scanning).
Besides not disclosing fingerprint information in photos posted online, experts also warn people not to leave fingerprint information at machines without confirming their purpose and legality.
Fingerprint scanning is used for a multitude of purposes in China. Foreigners who arrived in China since 2017 will also be familiar with the policy of collecting foreign passport holders' fingerprints upon their arrival in the PRC.
On Chinese social media, the topic "Making a V-Sign Could Leak Your Fingerprint Data" is one of the biggest being discussed today. On Weibo, the hashtag has gathered 200 million views at time of writing (#拍照比剪刀手会泄露指纹信息#).
Some commenters advise people on social media to make peace signs with the nail side of the fingers facing the camera. (That gesture, however, is deemed an offensive gesture in some nations.)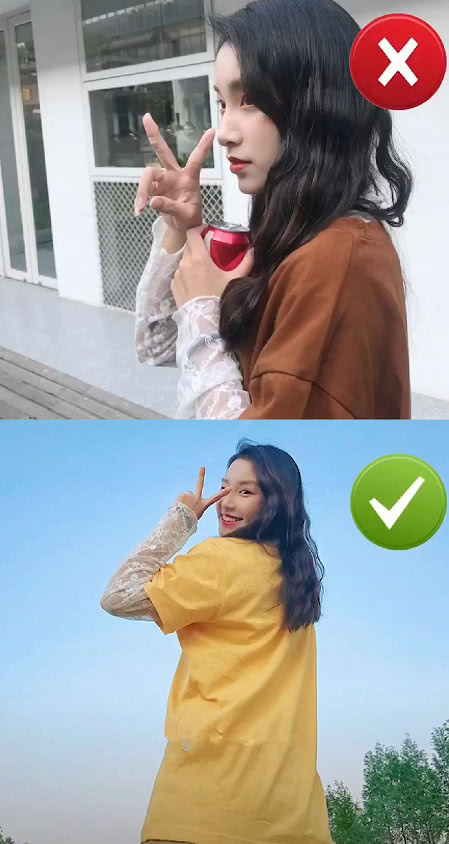 The V-sign is often used as a rather non-symbolic or cute gesture across in East Asia.
Although in many Western countries, the symbol is mostly known as the victory sign ("V for Victory") as used during World War II, it entered mainstream popular culture in Japan since the 1960s and spread to other Asian countries from there.
This Time article explains how the gesture appeared in Japanese manga in the late 1960s, one of them titled V is the Sign (Sain wa 'V' / サインはV).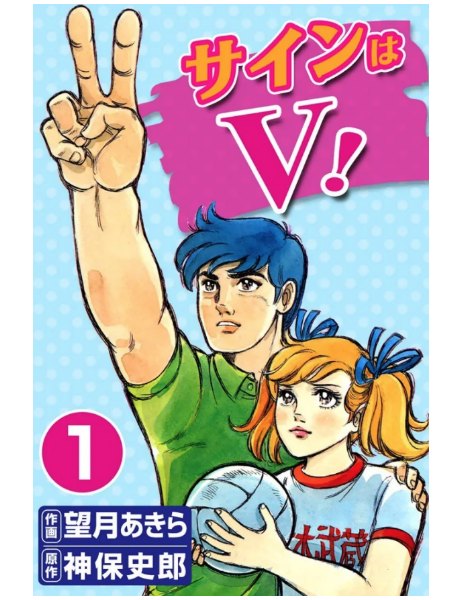 Amid the concerned Weibo users, some are not worried: "It's ok," one commenter writes: "Using a Beauty App smoothes out my skin anyway."
There are also many commenters who are confused about the news, wondering what advanced photo camera quality and AI technique might implicate for future privacy risks concerning face recognition data and iris scanning software ("Should we also close our eyes?").
Others offer a different solution to the unexpected V-sign issue: "Just flip the middle finger instead."
By Manya Koetse
Follow @whatsonweibo
The images used in the featured image on this page come from 追星娱乐说.
Spotted a mistake or want to add something? Please let us know in comments below or email us. Please note that your comment below will need to be manually approved if you're a first-time poster here.
©2019 Whatsonweibo. All rights reserved. Do not reproduce our content without permission – you can contact us at info@whatsonweibo.com
"Taobao Life": This Feature Shows How Much Money You've Spent on Taobao
Some users just found out they could've bought a house with the money they've spent on Taobao.
Over the past few days, a new Taobao feature that allows users to see how much money they have spent on the online shopping platform is flooding Chinese social media.
Taobao Marketplace is China's biggest online shopping platform. Owned by tech giant Alibaba, Taobao was launched in 2003 to facilitate consumer-to-consumer retail.
For many people, Taobao shopping has become part of their everyday life. Whether it is clothes, pet food, accessories, electronics, furniture – you name it, Taobao has it.
Because buying on Taobao is so easy, fast, and convenient, many online consumers lose track of how much they actually spent on the platform – especially if they have been using it for years already.
Thanks to "Taobao Life," users can now see the total amount of money spent on their account.
How to do it? First: go to Taobao settings and click the profile account as indicated below.
Then click the top icon that says "Achievement" (成就).
And here you find what you have spent in this account in total. On the left: the money spent, on the right: the amount of purchases.
Since I've used started using this Taobao account for the occasional clothes shopping since 2016, I've made 122 purchases, spending 7849 yuan ($1140) – a very reasonable amount compared to some other Taobao users, who are now finding out they could have practically bought an apartment with the money they have spent on Taobao.
This user, for example, found out they spent over half a million yuan on Taobao ($75,500).
This user below has spent over 1,1 million yuan on Taobao ($170,000).
Some people discuss all the things they could have bought with the money they have spent on Taobao over the years: "As soon as I saw the number, I wanted to cry," one Weibo user writes: "What have I done?!"
Another person, finding out they have spent 230,000 yuan on Taobao ($33,400), writes: "This can't be true! Surely this must be a mistake!?"
"If I wouldn't have spent all this money on Taobao, I would've been rich," others say.
The topic of Taobao's total spending amount has become so popular on Chinese social media this week, causing so much consternation, that Taobao posted a message on its Weibo account on July 27, writing: "We heard you guys couldn't sleep last night.."
Although many people are shocked to find out the money they've spent on Taobao, others console themselves with the thought that adding up everything they have spent on Taobao, they were actually 'rich' at some point in their lives.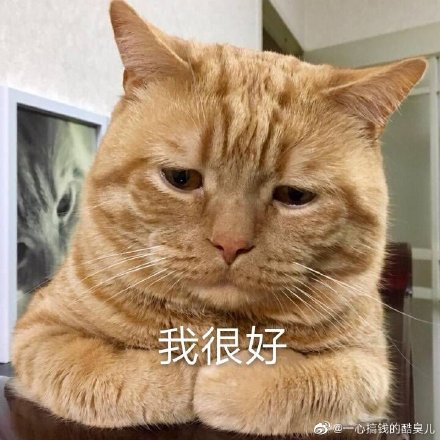 By Manya Koetse , with contributions from Miranda Barnes
Follow @whatsonweibo
Spotted a mistake or want to add something? Please let us know in comments below or email us. Please note that your comment below will need to be manually approved if you're a first-time poster here.
©2019 Whatsonweibo. All rights reserved. Do not reproduce our content without permission – you can contact us at info@whatsonweibo.com