The Top 10 Buzzwords in Chinese Online Media in 2020 (咬文嚼字)
Some of the buzzwords that were most noteworthy in Chinese media this year.
These are some of the expressions and idioms that have been buzzing in Chinese media in 2020. What's on Weibo's Jialing Xie explains.
China's online media environment is a breeding ground for new terms and niche expressions that suddenly make it to mainstream discussions.
Every year, the most popular new words and expressions are listed by the Chinese magazine 咬文嚼字 (yǎo wén jiáo zì). The magazine selects buzzwords that reflect present-day society and the changing times.
Yǎo Wén Jiáozì, which means "to pay excessive attention to wording,"* is a monthly publication featuring commentary, criticism, and essays on the Chinese language.
Founded in 1995, the magazine has gained social influence for correcting typos in the language used by media and celebrities. Some of these corrections have been impactful, such as their correction of the 2006 CCTV Chinese New Year Gala on writing 'Shenzhou 6' (the second human spaceflight of the Chinese space program) as "神州六号" rather than "神舟六号" (different character for 'zhōu'). It was included in their "Ten Biggest Language Mistakes" list (十大语文差错) of that year.
On social media, Chinese online (state) media always promote the magazine's selection of the top words and terms of the past year. The ten terms have also become a relatively big topic on Weibo over the past month, with the list of Top 10 Buzzwords in 2020 #2020年度十大流行语# already garnering 460 million views.
*yǎo wén jiáo zì, literal meaning: to talk pedantically and pay excessive attention to wording, often referring to a stickler for detail with an intent to display their fine knowledge; often used negatively or neutrally.
We've listed the top 10 buzzwords for you here:
1. 人民至上,生命至上 (Rénmín zhìshàng, shēngmìng zhìshàng): "People First"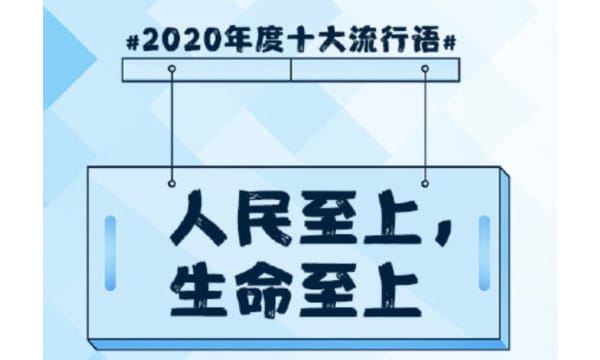 Literal Meaning

: "People are above everything else, life is above everything else."

The context of this phrase in 2020:

On May 22 of 2020, Chinese President Xi Jinping took part in the deliberation of the Inner Mongolia delegation at the annual legislative session

, where he stated that "our people come first, people's lives come first, and the safety and health of our people should be secured at all costs." "People first, life first" has since become a widely circulated slogan and guiding principle for government and society to combat Covid-19 across the country. 
2. 逆行者 (Nìxíng zhě): "People Going against the Tide"
Literal Meaning

: "People who swim upstream / people who go against the current."

The context of this phrase in 2020:

In a broad sense, this phrase shares a similar meaning as its English counterpart, describing people who dare to differ from the mainstream and to go above and beyond their call of duty. In 2020, it has become a term often used by state media to refer to frontline workers and individuals who made a significant contribution or sacrifice during the battle against the novel coronavirus.
3. 飒 (Sà): "Spirited"
Literal Meaning

: "

1) Chill and refreshing 2) Onomatopoeia: the sound of the wind 

The context of this word in 2020: In modern Chinese literature, this word is commonly used in the idiom "英姿飒爽" (yīng zī sà shuǎng), illustrating how a person, either a man or woman, is high of energy and full of morale and is showing an attitude of heroism and prestige. According to People's Daily, half of the doctors and more than 90% of the nurses working in healthcare during the fight against COVID19 are female. State media started to use 飒 (sà) as an adjective to eulogize these female medical workers. The word was later used to praise both men and women working in other industries as well. 
4. 后浪 (Hòu làng): "The Rear Waves"
Literal Meaning

: "The rear waves."

The context of this phrase in 2020: 后浪 hòulàng is often used within the idiom "长江后浪推前浪" (cháng jiāng hòu làng tuī qián làng) which literally means "the rear waves in the Yangtze River drive on those before," and figuratively referring to how the new generation excels beyond the one before, or how the new is constantly replacing the old. This phrase became an internet meme regarding the young generation in China – specifically, those born in the 90s and 00s – as a result of heated online discussions about a video launched on Bilibili and other social media for Youth Day (May 4th), in which the older actor He Bing talks about the rights and opportunities enjoyed by young people in China today. On various occasions, this word is used to address the more privileged young people. Some associated stereotypes about this group include studying or living abroad, high-quality lifestyle, and luxury material possessions. Those who don't identify with this privileged group tend to refer to themselves as "韭菜" (Jiǔcài, chives), which shares a similar sentiment as "屌丝" (Diǎosī, loser), as opposed to "the rear waves."
5. 神兽 (Shén shòu): "Divine Beasts"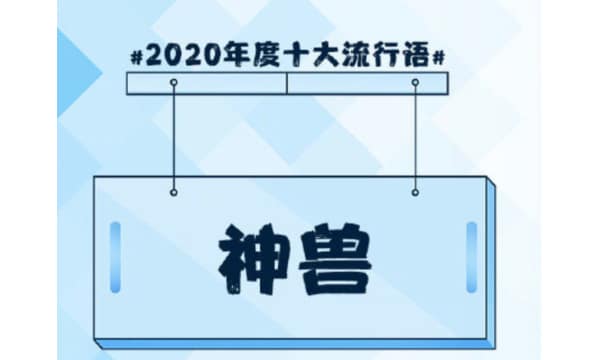 Literal Meaning

: "Divine beasts."

The context of this word in 2020: Totem worshiping is deeply rooted in the religion and tradition of many ancient cultures. Divine beasts in China are in fact deities, also known as the Four Symbols (四象), as a mixed product of Chinese ancient cosmology and mythology.

Since the beginning of remote learning and delay in schools reopening across the country, many parents and caregivers have posted their experience balancing work and remote learning with their children from home. In these posts, parents often call their children 'divine beasts' then share their children's naughty behavior and how they struggled to deal with them. 
6. 直播带货 (Zhíbò dài huò): "Live commerce"
Literal Meaning

: "Live commerce", "

Influencer marketing via live streaming.

"

The context of this phrase in 2020:

China's live-streaming economy played an important role in the country's economic market recovery amidst COVID19. I

nfluencer marketing via live streaming combines talk show-like entertainment and the convenience of online shopping, at times even leveraging social proof and the reputation of influencers themselves to crack astonishing sales records.

Apart from internet celebrities, many business executives (i.e. Jack Ma) and even government officials (

i.e. 13 local mayors in Hubei Province

) also took advantage of the booming live-streaming and appeared in front of webcams to promote certain products which resulted in millions of views on TikTok.

On the flip-side of the business, there have been concerns about the quality of the products as well as lawsuits against fraudulent sales practices. Popular topics on Weibo as such include #如何看待直播带货卖假货#("What do you think of counterfeit goods in live-streaming sales"). 
7. 双循环 (Shuāng xún huán): "Dual Cycle"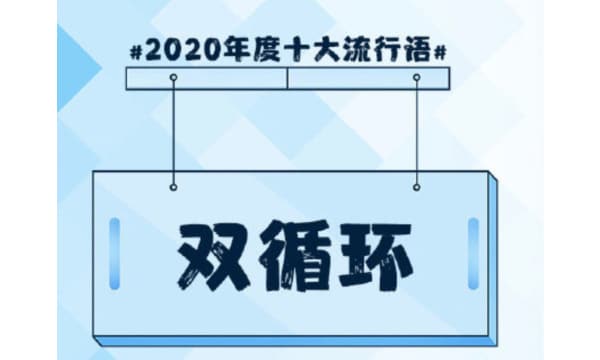 Literal Meaning

: "

Dual cycle

."

The context of this word in 2020:

This term comes from President Xi's speech at the meeting of the Politburo of the Chinese Communist Party on May 4, 2020, during which he stated that the dual-cycle system will be the party's strategy for China's economic and political development for the near future following COVID19 recovery. The system focuses on recovering and growing the economy by primarily expanding domestic demand mixed with healthy participation in international trade.

While it certainly was not the first time the Communist Party introduced this concept of prioritizing the domestic market, according to Xinhua News Agency, the dual-cycle system has been regarded as a suitable strategy given current restrictions facing international trade due to the pandemic and the ongoing trade tensions between China and a few western powers.
8. 打工人 (Dǎ gōng rén): "Working People"
Literal Meaning

: "Working people"

The context of this phrase in 2020: As agriculture, foreign trade, and investment sectors developed following the economic reform in 1978, a social-economic trend emerged in the 80s during which labor forces across China's villages and countrysides migrated to cities and worked in blue-collar jobs. These migrant workers are called 打工人 (Dǎ gōng rén) / 打工仔 (Dǎ gōng zǎi). The word later evolved and was used to address the entire working class and salaried employees. For example, the memoir written by Shujuan Liu of the former president of Microsoft China, Jun Tang, was titled "I'm the 高级打工仔 (Gāojí dǎgōng zǎi, high-class worker) at Microsoft". The term was frequently used as an internet buzzword in 2020 after appearing in a viral video in which a man acted as a migrant worker and showed watchers warm and positive encouragement. The video ended with a "good morning" greeting and addressed watchers as 打工人.  
9. 内卷  (Nèi juǎn): "Involution"
Literal Meaning

: "

Involution

"

The context of this phrase in 2020: According to People's Daily, this word is a direct translation of the concept of 'involution' brought up by the American anthropologist Clifford Geertz. Involution describes the economic situation in which as the population grows, per capita wealth decreases.

This year, this word is used to represent the competitive circumstances in academic or professional settings where individuals are compelled to overwork because of the standard raised by their peers who appear to be even more hard working.

In the latter half of 2020, a few pictures capturing college students' multitasking went viral on Weibo. One of the images shows a person working on his computer while riding his bike. These people were then called "卷王" (Juǎn wáng, meaning they are the example of overworking) on social media and became the origin of this buzzword. You can find this word sometimes associated with

the 996 working hour system

on Weibo.
10. 凡尔赛文学 (Fán'ěrsài wénxué): "Versailles Literature"
Literal Meaning

: "Versailles literature."

The context of this phrase in 2020: 

Social media has made displaying wealth and superiority easier than ever before. Instead of showing off explicitly, some find a way to both satisfy their desire for publicity and avoid doing so ostentatiously, by flaunting wealth and material possessions in an indirect and often negative-toned message. This writing style for social media posts is then referred to as "Versailles literature."

Admittedly not all posts labeled as "Versailles literature" were written with the intent to show off, but those with clear intention are often easily spotted and circulated online and became funny memes. This then led to a wave of discussions and a contest of "Versailles literature" on social media, which became a form of entertainment itself.
By Jialing Xie
Follow @WhatsOnWeibo
Spotted a mistake or want to add something? Please let us know in comments below or email us. First-time commenters, please be patient – we will have to manually approve your comment before it appears.
©2020 Whatsonweibo. All rights reserved. Do not reproduce our content without permission – you can contact us at info@whatsonweibo.com.
Chinese Movie 'Home Coming' Becomes National Day Box Office Hit
China's latest patriotic blockbuster 'Home Coming' focuses on Chinese diplomats as the saviours of overseas Chinese in times of trouble.
China has got another patriotic box office hit this National Day holiday. 'Home Coming' (万里归途) is inspired by China's overseas citizens protection response during the 2011 Libya crisis, and is sparking waves of nationalistic sentiments.
On October 1st, China's National Day, the Chinese movie Home Coming (万里归途) became a trending topic on Chinese social media after its cinema debut on September 30. On Saturday, the movie's box office sales hit 200 million yuan ($28 million) (#万里归途票房破2亿#).
The National Day holiday, which started on Saturday, is a common time for Chinese domestic movies – often patriotic ones – to hit the theaters. It is one of the most profitable times of the year for Chinese cinemas and also the time when the biggest domestically-produced films are boosted while Hollywood movies are limited.
The 2022 Home Coming war drama was directed by Rao Xiaozhi (饶晓志) and features major Chinese actors such as Zhang Yi (张译), Wang Junkai (王俊凯) and Yin Tao (殷桃).
The film tells the story of Chinese diplomats Zong Dawei (大伟与) and Cheng Lang (成朗), who are ordered to assist in the evacuation of overseas Chinese when war breaks out in North Africa in 2011. Just when they think they've successfully completed their mission, they learn they have to return to save a group of 125 compatriots who are still left behind.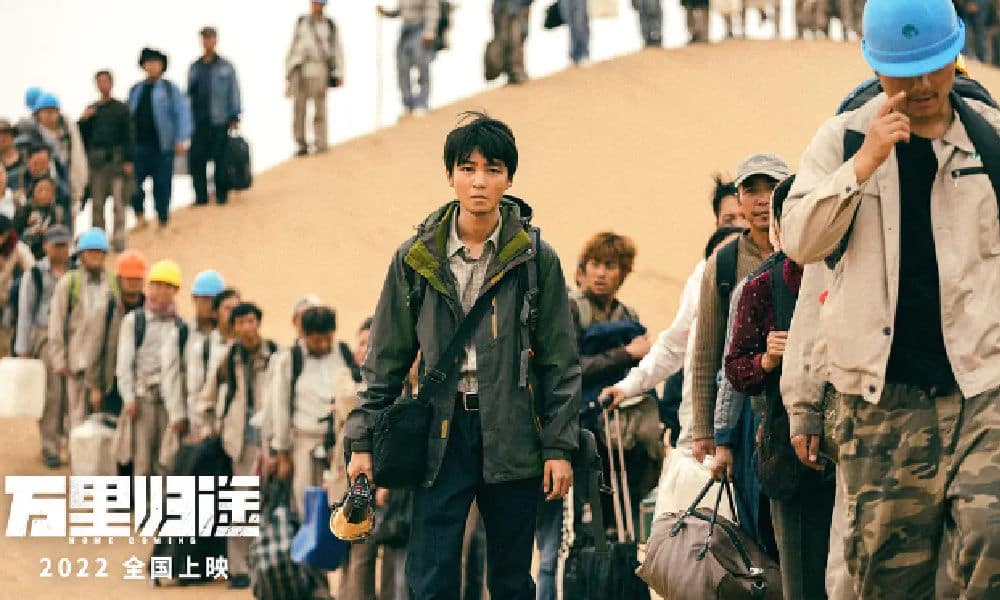 The movie is said to be based on real events but it is set in the fictional Numia Republic (努米亚共和国). According to Chinese state media outlet China.org, Home Coming is inspired by an evacuation event in Libya in 2011, when the Chinese embassy reportedly evacuated more than 30,000 Chinese nationals in a time frame of 12 days.
At the time, Chinese official media called it "the largest such operation China had mounted abroad since the Nationalists fled in 1949" and Chinese nationals were evacuated from the war-torn Libya via land, sea, and air (Zerba 2015, 107).
On Weibo, there are many reviewers giving Home Coming a five-star rating, with some saying the movie moved them to tears. "I needed four tissues," one movie-goer said, while another person complained that they forgot to bring any tissues to dry their tears. In light of the movie's premiere, photos of people crying while watching the film also circulated online.
Although there were also a lot of fans who especially loved the role played by the super popular Wang Junkai, many movie-goers expressed pride in China after watching the movie, which revolves around the idea of finding one's way back home – back to China.
Although Home Coming is said to be the first film about a Chinese foreign evacuation from a diplomat's perspective, there have been multiple domestic movies over the past decade focusing on Chinese civilians needing to be rescued from chaos erupting abroad.
In Operation Red Sea (红海行动, 2018), which also stars Zhang Yi, a Chinese special task force sets out on a risky mission to evacuate civilians amid civil war in the fictional 'Republic of Ihwea' – loosely based on the evacuation of Chinese citizens from Yemen in 2015.
At the end of the Home Coming movie, a text showed up on the screen to remind Chinese viewers to always get in touch with the Foreign Ministry hotline for assistance if they find themselves in an emergency situation while abroad.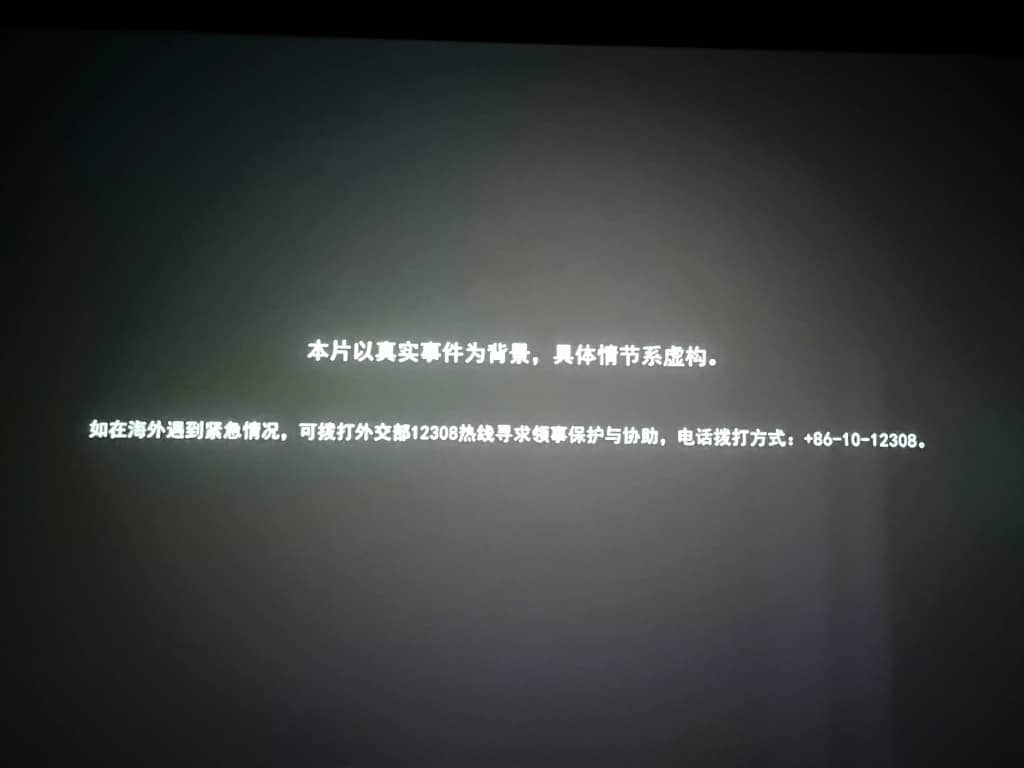 Chinese movie star Wu Jing (吴京) also makes a cameo appearance in this film. Wu is most famous for his role in Wolf Warrior 2, in which he plays a special forces soldier who battles foreign mercenaries and helps Chinese and African citizens during a local war in Africa.
"My love for my country reached a new height after seeing this film," one person wrote, with others applauding the efforts of Chinese diplomats and saying they were so happy be a Chinese national.
While Home Coming was trending on Chinese social media, last year's patriotic hit film also went trending at the same time (#长津湖首播收视率第一#): Battle at Lake Changjin was aired on TV for the first time by CCTV-6 on the evening of October 1st. To read more about why that movie became such a major success, check out our article here.
By Manya Koetse 
References
Zerba, Shaio H. 2015. "China's Libya Evacuation Operation: a new diplomatic imperative – overseas citizen protection." In Suisheng Zhao (ed), China in Africa: Strategic Motives and Economic Interests, p 100-120.
Get the story behind the hashtag. Subscribe to What's on Weibo here to receive our weekly newsletter and get access to our latest articles:
Spotted a mistake or want to add something? Please let us know in comments below or email us. First-time commenters, please be patient – we will have to manually approve your comment before it appears.
©2022 Whatsonweibo. All rights reserved. Do not reproduce our content without permission – you can contact us at info@whatsonweibo.com.
Weibo Discussions: What is the Way Forward for China's Zero-Covid Policy?
Political commentator Hu Xijin about China's zero-Covid Policy: " This fight is bound to be like navigating a boat against the current."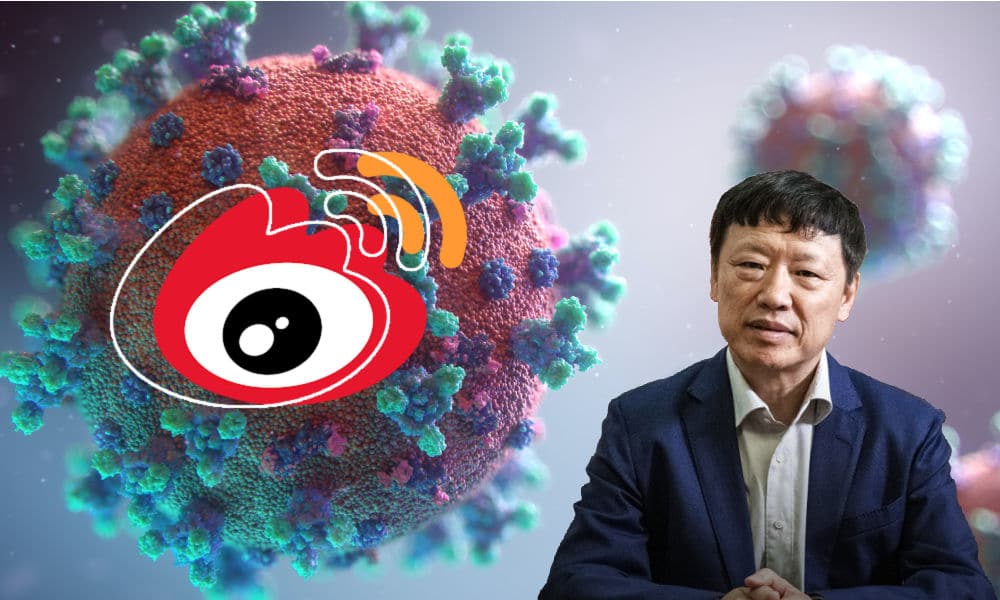 Over the past few weeks, while various regions across China have been dealing with a surge in new Covid cases and ongoing local lockdowns, there have been more online discussions regarding the future of China's zero-Covid policy.
Facing another local outbreak and lockdown, people in Shenzhen's Shawei in the city's Futian District clashed with local officers on September 26. People were chanting: "Lift the Covid lockdown!"
The well-known Chinese political commentator Hu Xijin (@胡锡进), former editor-in-chief of state tabloid Global Times, published a lengthy post on his Weibo account on Monday, focusing on the current discussions surrounding China's Covid policies.
In his post, Hu explained the perspectives of people on both sides of the Covid debate, and why many people want China to 'open up' while there are also those who are still defending China's prevention and control measures to contain the virus.
Hu also argued that more experts should come forward with suggestions and views based on science in order for the online discourse to focus more on science and rationality rather than letting the discussions be dominated by loud voices on social media.
This is a (loose) translation of the full text in Hu Xijin's post (translation by What's on Weibo):
"The epidemic has had an influence on all Chinese people, and it has affected the face of China's current economic and social operations in all areas. Recently, however, there have been fewer reasonable discussions on epidemic prevention policies. Many experts have gone silent while the slogans thrown around on the internet are increasing, and they're all opposing each other. This public opinion environment is evidently not constructive regarding China's next steps in the fight against the epidemic, and it certainly doesn't help to create a realistic response to the continuous changes in the epidemic."
"I'm not an epidemic expert, but I hope to contribute by promoting rational discussions on epidemic prevention. Let me first go through the two main types of views right now of those calling for "liberalization" and those opposing it."
"The view of the "liberalization" group: it has been proven that Omikron and its variants simply cannot be contained, and there is overwhelming evidence that these variants already have a lower mortality rate than influenza. Lockdowns in various areas, especially the long ones, severely restrict people's freedom and are detrimental to physical and mental health. The constant "static management"* (静态管理) everywhere has severely impacted the economy and had led to business closures, unemployment, and depression. Long-term lockdowns and control have also led to China being more shut-off and isolated from the rest of the world. In short, they argue that China holding on to a policy of prevention and control along with the rest of the world is a choice that China should and must make." [*a type of 'lockdown' that still allows some essential businesses and public services to stay open.]
"The view of opponents of "liberalization": they argue that it is a fact that the epidemic is not over, and that there is no certainty that the virus will continue to weaken – there is still a possibility that the virus will become stronger again. The countries that "let go" [of Covid measures] were forced to do so. But if China opens up, all previous efforts might go to waste and we could face an immense wave of hundreds of thousands of deaths; it would create a serious strain on our healthcare and cause a humanitarian disaster. Although China is currently facing short-term difficulties, the past three years of the epidemic have shown that overall the economic costs of China's epidemic prevention have been relatively low. We must persevere now, and when the time is ripe we won't be too late to "liberalize" and, considering everything, another six months or so won't really matter. It is also not necessarily true that the economy will jump back up once we open up. So many countries across the world have opened up but there are few where the economy is actually doing well. When there are viruses everywhere, there will be a lot of households with elderly people and young children that will stay away from public places. In most areas in China, on the other hand, they are going out without any worries, which supports consumption. They say that China is harming itself by isolating from the world, [but] China's foreign trade has actually increased since the pandemic and not decreased. A part of foreign trade is experiencing temporary and specific challenges but that does not apply to the overall situation and the reality is that the world's demand for China is growing."
"It is worth noting that most of those opposing China 'opening up' generally also oppose the arbitrary implementation of "static management" and excessive epidemic prevention, arguing that the 'one-size-fits-all' kind of epidemic prevention is a manifestation of local officials in epidemic areas trying to protect official bureaucracy. "
"Overall, there is a political atmosphere surrounding the online discussions on epidemic prevention, and the viewpoints of the people whose voices are the loudest are highlighted. I think this is a bad trend, and we should stop it. I believe that experts should come forward more and publish their suggestions to bring the epidemic discussion back to the realm of science and reason. Even if we can't completely do it, we should strive to do so."
"Countries across the world have collectively lost the battle and have accepted the natural consequences of the Covid pandemic, including deaths and Long Covid. Only China is still fighting."
"In order to advocate [China's] "liberalization," we must find reliable answers to some crucial questions. The death rate of Omicron is low, but the infection rate is high, so the overall death total is still not radically reduced – even in America every day a few hundred people are still dying because of it, – how can we solve this problem? When fever and severe cough is all around us, even if it's not deadly, entire families might fear for the lives of the elderly and their children once they find themselves in such a situation, and everyone will rush to the hospital. How do we prevent our medical systems from becoming overwhelmed? And what's actually going on regarding Long Covid? The UK has two million cases of Long Covid and the US has around four million cases, it is affecting the quality of life for many people, how do we see this problem? And in case we "open up," how would it affect the number of people still coming to shopping malls, subway stations, restaurants, and cinemas? China is not like American and European societies, the public's mental state is relatively fragile. We need experts to come up with credible predictions and measures that can be taken."
"Those who oppose the easing of preventive and control measures should respond to these kinds of questions: how would we solve the constant 'static management' [lockdows] in some regions? How do we address the problems of the travel flow between regions not being smooth and the disruption of supply chains in production areas? Would it be possible for us to achieve, over time, a mature upgrade of the prevention and control system while avoiding widespread lockdowns and obstruction of domestic travel?"
"Omicron is a big problem for humanity, and the reality is that countries across the world have collectively lost the battle and have accepted the natural consequences of the Covid pandemic, including deaths and Long Covid. Only China is still fighting. But this fight is bound to be like navigating a boat against the current. We need to let the whole society grasp the difficulty of this battle, make them understand how hard it is for the country to make "and/and" [both economy and public health-related] strategic decisions to safeguard the interests of 1.4 billion people. There will not be an easy way to solve all the issues and eliminate all systematic problems. China can only constantly weigh in the pros and cons to find the way with the least relative disadvantages. I believe that if we talk things through, although there will always be complaints in the public opinion arena, everyone or at least the majority of people will eventually understand the good intentions and necessity of the country's strategic decisions, and our society as a collective will continue to keep up with the state policies ahead."
The post, which received over 55,000 likes, also got many responses.
One popular comment said: "I don't oppose the epidemic prevention, I oppose how 'one solution fits all'! As quickly as possible we should push for [local] Health Code apps to recognize each other and stop with making people isolate and stay home in low-risk areas."
Some people appreciated Hu's post and were glad that it explicitly stated some issues that are usually not mentioned in official discourse on China's Covid battle. "Finally someone is admitting that the virus won't go away," one commenter said.
But there were also people who thought Hu Xijin was missing some points. One person responded: "The grievances of the people are so deep, yet no official has spoken out, do they think the voices of the people are not important at all?" Another person mentioned: "It's not that the experts are silent; they are afraid to speak up." Some asked: "Who has made them go silent?"
"Is our epidemic prevention really still about preventing the epidemic?"
Another Weibo user mentioned that it is not about control versus freedom in China's Covid fight, but about excessive measures – not too long ago, news that authorities in Xiamen were also doing Covid tests on fish and crabs made its rounds on Weibo: "Isn't excessive prevention the biggest waste of energy? They've opened up in foreign countries for so long, aren't they the best example? Don't you want to believe the people? Why are we still worried about Chinese people having a frail mental state? Let's hurry up and stop this laughable excessive epidemic prevention, we're all tired."
"Is our epidemic prevention really still about preventing the epidemic?" others wondered.
There were many people who agreed with this, and one of the top comments said: "I don't support opening up completely, but I oppose excessive epidemic control, and this is a view that is held by most Chinese."
Online discussions on the future of China's Covid policies first started flaring up during the Shanghai lockdown in April of this year, when people started posing questions on why people who barely show any Covid symptoms should still be quarantined at centralized quarantine locations, fearing cross-infection or re-infection due to the crowded and sometimes chaotic living conditions.
At the time, more Chinese officials and experts started emphasizing the importance of sticking to the "dynamic zero-COVID strategy" as the best way forward for China, meaning rapidly responding to new Covid cases, precise prevention measures, and controlling and extinguishing local outbreaks as fast as possible to avoid further spread of the virus and drastically reduce the number of people getting sick.
In order to "amplify authoritative voices" to weigh in on this kind of discussions, Weibo launched its Hongru Open Media Plan (#鸿儒-媒体开放计划#) earlier in 2022, using it as a platform to highlight 'expert' opinions.
China's leading experts on Covid-19, including the renowned scientists Zhong Nanshan (钟南山), Zhang Wenhong (张文宏), and Li Lanjuan (李兰娟), have published and spoken up about the virus and the epidemic situation in China throughout the years.
In a recent interview, Chinese epidemiologist Li Lanjuan said that Covid-19 is a 'Type B' infectious disease that is currently managed as a 'Type A' infectious disease in China. Type A includes the plague and cholera, while infectious diseases classified as Type B are less severe and include bird flu, malaria, polio, and AIDS.
Li suggested that the management of Covid-19 would, in time, also shift to a 'Type B' management system and that Covid-19 will have less of an impact on people's lives. A Weibo hashtag related to the topic was later taken offline.
Not long after, a hashtag titled 'How Long Will 'Dynamic Zero' Go On?' (#动态清零政策将持续多久#) was published on Weibo by China Youth Daily, referring to a press conference on September 7 where this question was asked by a foreign reporter. Although Chang Jile (常继乐), deputy director of the National Bureau of Disease Control and Prevention, did not give a concrete answer to the question, he emphasized that scientific research on Covid-19 is still ongoing and that China's prevention and control measures are still "the most economical and the most effective."
In the Weibo comment sections, one person wrote: "Still no answers. How long will this go on?"
Read more about Covid in China here.
Read more about Hu Xijin here.
By Manya Koetse 
Elements in the featured image by Fusion Medical Animation.
Get the story behind the hashtag. Subscribe to What's on Weibo here to receive our weekly newsletter and get access to our latest articles:
Spotted a mistake or want to add something? Please let us know in comments below or email us. First-time commenters, please be patient – we will have to manually approve your comment before it appears.
©2022 Whatsonweibo. All rights reserved. Do not reproduce our content without permission – you can contact us at info@whatsonweibo.com.