China's Top Ten Buzz Words & Phrases of 2018
According to Chinese (state) media, these are the top buzzwords of the year.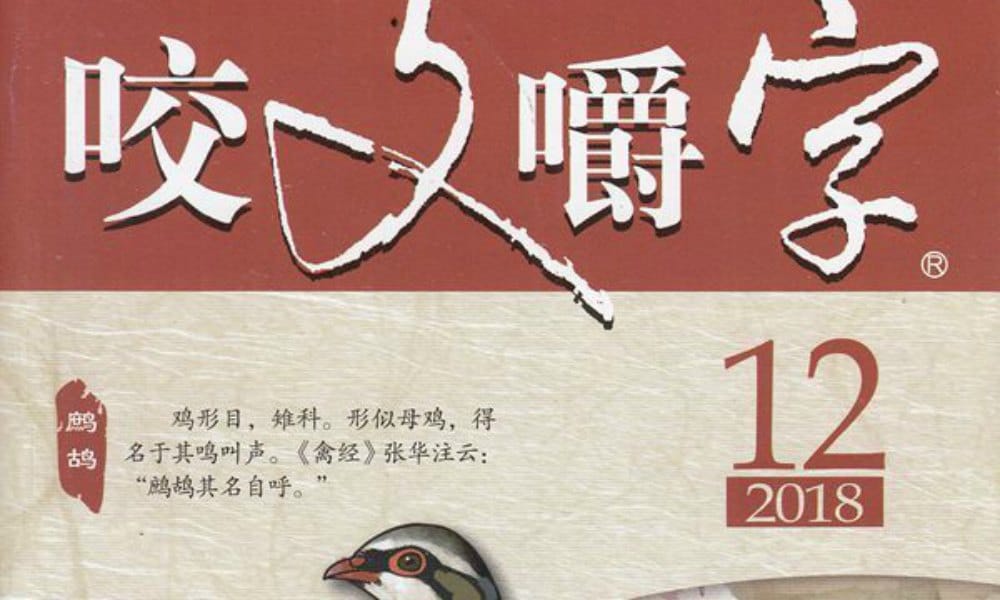 Earlier this month, chief editor Huang Anjing of the magazine Yǎowén Jiáozì (咬文嚼字) announced the "top ten buzzwords" in China of the past year. Yǎowén Jiáozì, which literally means "to pay excessive attention to wording," is a monthly publication focused on Chinese language and common language mistakes made by authors or people in the media.
Chinese (state) media have been widely propagating the magazine's selection of the top words and terms of the past year in newspapers and on Chinese social media.
The ten terms have also become a topic of discussion on Weibo this month. We've listed them for you here:
1. "Community with a Shared Future" 命运共同体 (Mìngyùn Gòngtóngtǐ)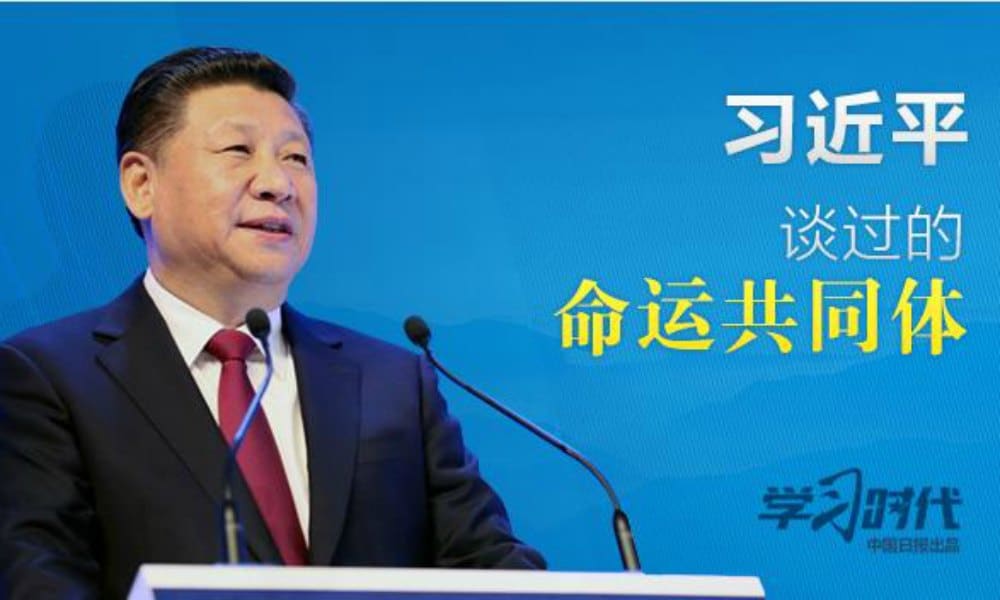 "Community with a Shared Future" (命运共同体) is a political term which is widely used in the domains of foreign relations and national security, and which has often been used by President Xi Jinping since the 18th National Congress. The concept stresses the idea of China's peaceful development and its role in the international community. It's been used both in national as in international contexts.
2. "Koi fish" 锦鲤 (Jǐnlǐ)
Koi fish, which come in a variety of colors such as red, yellow, or orange, are a common symbol in Chinese culture. Chinese netizens like to forward the images of Koi fish to bring luck to themselves or their friends and family members.
This year's 'koi fish' hype started with a lucky draw activity initiated by Alipay during China's National Day. The winner, who was named 'China's Koi Fish' (中国锦鲤), was drawn from millions of netizens who forwarded this post. Afterward, Chinese netizens continued to use the colorful fish to wish others "good luck," and the term also started to be used for those people who win without really trying, thanks to sheer luck.
3. "Waiter" 店小二 (Diànxiǎo'èr)
The original meaning of "Diànxiǎo'èr" is "waiter" or the staff working in hotels, restaurants or shops. The term was commonly used in the past before the term "Fúwùyuán" (服务员) became more common.
According to the news outlet The Paper, a government official from Zhejiang added a new meaning to "Diànxiǎo'èr" in 2013. The official interpretation emphasized that all Chinese government officials and leaders basically need to 'serve.' Following this trend, more and more local governments allegedly started to re-think their role in society and their working relations with the public. According to The Paper, the term since started to appear in government reports and papers, to send off the signal that government bodies are willing to show their 'service-focused' attitude. Nowadays, a wide range of service people, such as employees of Taobao (Alibaba) also call themselves diànxiǎo'èr.
4. "Textbook style" or "Textbook case" 教科书式 (Jiàokēshū shì)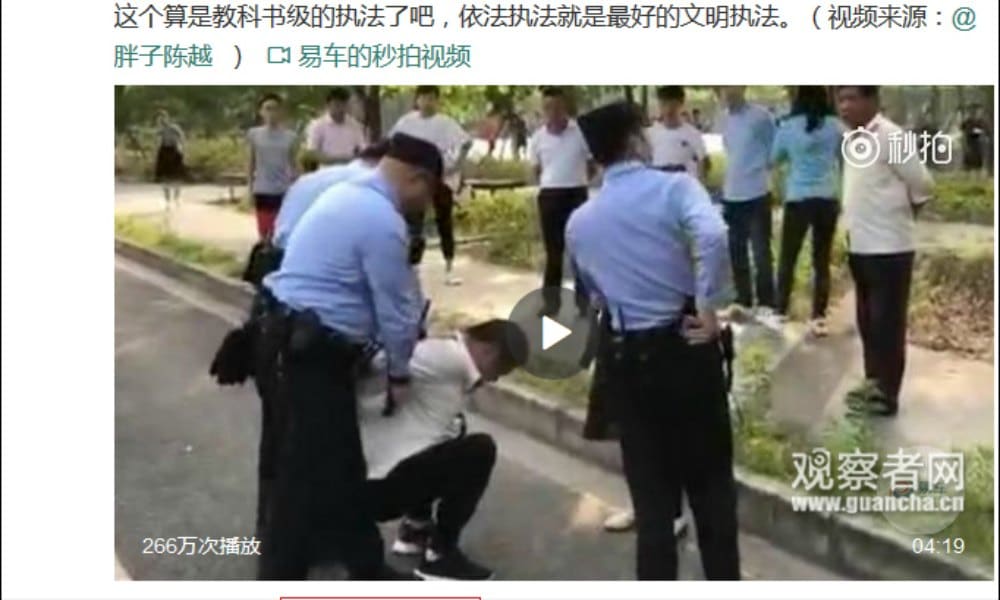 In May of this year, one online video got particularly popular on Chinese social media. In this video, a police officer is handling a suspect completely according to working procedure, clearly giving all orders and informing the suspect why he is being handled the way he is. According to many media sources and netizens, the officer was a 'textbook example' of handling criminals, which is why this became known as "textbook-style law enforcement" (教科书式执法). Now, you can find all kinds of 'textbook styles,' such as 'textbook style performance,' 'textbook style design,' etc. It can also be used in a negative way, talking about 'textbook style scam,' 'textbook style debt collector,' etc.
5. "Official announcement" 官宣 (Guānxuān)
Actress Zhao Liying and actor Feng Shaofeng posted the happy news of their marriage on October 16th of this year, only writing "official announcement" on their post. Thousands of fans then forwarded their announcement, leading to the term "official announcement" becoming a buzzword within a few days. The term uses the character 'official' as in 'official website' (官网), 'official Weibo' (官微). Usually, this full term is only used for formal official government announcements – the fact that it was used for a personal announcement made it special. Now, more and more people have started to announce personal or unofficial news by using the words "official announcement."
6. "Confirmed by one's eyes" 确认过眼神 (Quèrènguò yǎnshén)
This term comes from a Chinese pop song of which the lyrics say "My eyes have confirmed, you are the right person for me" ("确认过眼神,我遇上对的人"). According to Sohu, this phrase first appeared in a netizen's Weibo post around Chinese New Year. The person posted a photo of a red envelope with just one yuan in it, saying: "My eyes have confirmed, you are from Guangdong." This netizen used the phrase to make fun of people from Guangdong, who are often mocked for their stinginess. The running joke is now used in all kinds of ways, as explained by Inkstone, to confirm that something is 'definitely true': "I confirmed with my eyes that you are a jerk."
7. "Leaving a group" 退群 (Tuì qún)
'Tuì' (退) means to leave, retreat, or withdraw. 'Qún' (群) here means group or organization. Apps such as WeChat often have groups of people communicating and exchanging information within a specific interest or work field. At some point, some people will inevitably exit such groups. Nowadays, netizens have extended its meaning to leaving an organization or workgroup in 'real life' too. After Trump became president, America withdrew from a few international organizations and agreements. In China, these actions are also informally addressed as 'Tuì qún' (退群) now.
8. "Buddha-like" 佛系 (Fúxì)
This word comes from Japanese. In 2014, a Japanese magazine described a certain type of men as 'Buddha-like'; they prefer to be alone and focus on their own interests and generally dislike spending time on dating women. The term also started being used in popular media in China some years later to describe young people who are searching for peaceful lives and do not want to compete. Now, you can find many different kinds of 'Buddha styles,' for example 'Buddha-style parents,' 'Buddha-like shopping,' 'Buddha-style relationship,' etc. to describe the kinds of people who prefer to take things slow and calm. It also signals some negativity, describing a passive life attitude of people who are not very interested to improve their current status.
9. "Grown-up baby" 巨婴 (Jùyīng)
'Big baby' in English conveys the meaning of this word, literally describing abnormally large babies, but now meaning adults who act like a baby, are quick to lose their temper, and behave irrationally in certain situations. Over the past year, some incidents receiving massive public attention, such as the infamous 'Train Tyrants' misbehaving on public transport, were labeled as being part of the 'Grown-up baby phenomenon.'
10. "Internet trolls" 杠精 (Gāngjīng)
The Chinese character "杠" literally means "thick stick" and is used in the word "抬杠" (táigàng), which means 'to argue for the sake of arguing.' The second character of this buzzword "精" also has the meaning of 'spirit' or 'goblin.' The combination of the two characters is used to describe 'trolls' who enjoy arguing with people for the sake of it, not really caring about the truth or outcome, very much in the same way the term 'internet troll' is used in English.
Although the list with these ten terms has been making its rounds on Chinese social media, and has been shared many times by state media, not all Weibo users agree that these are the words that were actually 'hottest' in 2018. "They have a strong 'official' flavor," some said: "we actually use different terms in everyday life."
"We'll forget about them soon, and new words will come," others said.
One popular new term that became popular among netizens in late 2018 was the newly invented character 'qiou,' meaning "dirt-poor and ugly" – a term many Weibo users seemingly identify with more than the buzzwords selected by Chinese state media.
By Crystal Fan
Follow @whatsonweibo
edited for clarity by Manya Koetse
Spotted a mistake or want to add something? Please let us know in comments below or email us.
©2018 Whatsonweibo. All rights reserved. Do not reproduce our content without permission – you can contact us at info@whatsonweibo.com
Iran "Unintentionally" Shot Down Ukrainian Airlines Flight 752
Despite the overall condemnation of Iran, there are also many pointing the fingers at the US, writing: "It's all because of America."
First published
Shortly after Iran's military announced on Saturday that it shot down Ukrainian Airlines flight 752 on Wednesday, killing all 176 passengers on board, the topic has become the number one trending hashtag on Chinese social media platform Weibo.
In a statement by the military, Iran admitted that the Boeing 737 was flying "close to a sensitive military site" when it was "mistaken for a threat" and taken down with two missiles.
Among the passengers were 82 Iranians, 63 Canadians, 11 Ukrainians, 10 Swedes, four Afghans, three Germans, and three British nationals.
Earlier this week, Iranian authorities denied that the crash of the Ukrainian jetliner in Tehran was caused by an Iranian missile.
The conflict between US and Iran has been a much-discussed topic on Chinese social media, also because the embassies of both countries have been openly fighting about the issue on Weibo.
Although many Chinese netizens seemed to enjoy the political spectacle on Weibo over the past few days, with anti-American sentiments flaring up and memes making their rounds, today's news about the Iranian role in the Ukrainian passenger plane crash is condemned by thousands of commenters.
"Iran is shameless!", one popular comment says. "This is the outcome of a battle between two terrorists!"
"Regular people are paying the price for these political games," others write: "So many lives lost, this is the terror of war."
The Iranian Embassy in China also posted a translated statement by President Hassan Rouhani on its Weibo account, saying the missiles were fired "due to human error."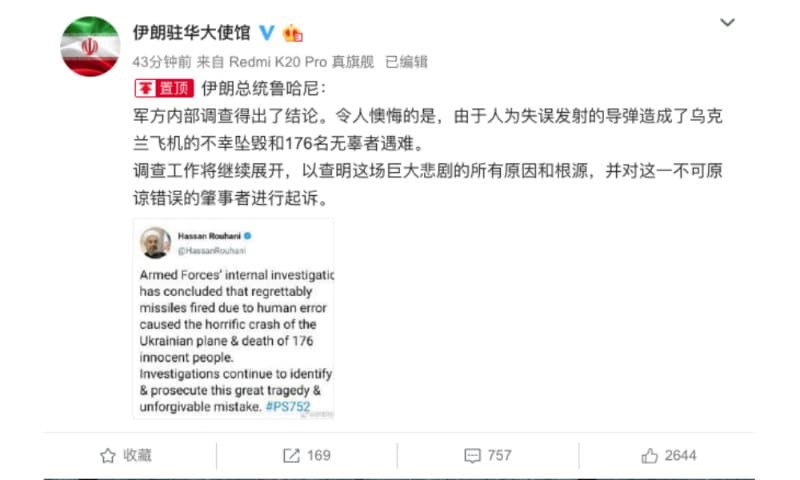 Despite the overall condemnation, there are also many commenters pointing the fingers at the US, writing: "It's all because of America."
Meanwhile, the American Embassy has not published anything about the issue on its Weibo account at time of writing.
The hashtag "Iran Admits to Unintentionally Shooting Down Ukrainian Plane" (#伊朗承认意外击落乌克兰客机#) gathered over 420 million views on Weibo by Saturday afternoon, Beijing time.
Chinese state media outlet CCTV has shared an infographic about the US-Iran conflict and the passenger jet news, writing they hope that these "flames of war" will never happen again.
By Manya Koetse
Follow @whatsonweibo
Spotted a mistake or want to add something? Please let us know in comments below or email us. First-time commenters, please be patient – we will have to manually approve your comment before it appears.
©2020 Whatsonweibo. All rights reserved. Do not reproduce our content without permission – you can contact us at info@whatsonweibo.com.
The Weibo Battlefield in the US-Iran Conflict: Iranian and American Embassies 'Argue' on Chinese Social Media
The US-Iran conflict has extended to Weibo, where Chinese netizens watch the online 'battle' unfold.
"Don't know if you all have discovered it yet, but the Iranian Embassy in China and the American Embassy in China have started to fight on Weibo," prominent Chinese media outlet 21st Century Business Herald (21世纪经济报道) writes on Weibo on January 10th.
The Iranian and American embassies have been all the talk on Chinese social media this week. While US-Iran tensions are dominating international media headlines, the embassies of Iran and US have been taking their conflict to the Chinese social media platform.
Ever since January 3rd, when the head of Iran's Quds Force Qasem Soleimani was killed by a US airstrike in Iraq, the Beijing embassies of both the USA and Iran have engaged in an online argument over the conflict between their two countries.
The Iranian Embassy (@伊朗驻华大使馆), that has 254670 followers on its Weibo account, condemned the assassination of Soleimani on January 3rd by reposting and translating a Twitter post by Iranian Foreign Minister Javad Zarif, calling it a "dangerous and foolish" act of "international terrorism."
That post received over 23,000 likes and thousands of comments, with many of them showing support for Iran.
The US Embassy Weibo account (@美国驻华大使馆), that has over 2,5 million followers, also posted a response to the attack on January 4 by translating several quotes by US Secretary of State Mike Pompeo asserting that the decision to kill Soleimani was the right one and that it made the world a safer place.
Although many of the thousands of netizens responding to the American Embassy's post praised the attack, there was also a lot of criticism.
"The terrorist group 'USA' has claimed responsibility for this act of terrorism," one popular comment said, with others also pointing the finger at the American government for behaving as 'terrorists.'
With the deepening of the US-Iran crisis after the Iranian military launched missiles against US bases in Iraq earlier this week, the Weibo posts and comments just keep coming in.
On January 8, the Iranian Embassy wrote that the "end of malign US presence in West Asia has begun," a sentence also posted on Twitter by Foreign Minister Javad Zarif.
In between some light-footed Weibo posts about the Golden Globes, the American Embassy published various Weibo posts explaining its stance on the situation. One post of January 7 detailed the "bloody history" of Qassem Soleimani, writing about him as a terrorist and evil man who killed hundreds of people.
The online 'battle' between Iran and the US has led to various hashtags, such as "The Weibo Fight of the Iranian and US Embassy of China" (#美伊驻华大使馆微博互斗#), a topic that is receiving a lot of attention on Chinese social media.
The official accounts of two foreign powers' embassies, discussing their conflict on a Chinese social media platform, in Chinese; it's not common, and Chinese netizens talk about it while Chinese media write about it.
One sentence* has been reposted dozens of times by Weibo users over the past days: "Here's the world's largest imperialist country and the world's largest theocratic republic, on a social media platform of the world's largest socialist nation, using Standard Chinese to engage in a fierce diplomatic fight."
"And we're all watching and eating popcorn," one commenter added [literal expression used is "Chī guā qúnzhòng" (吃瓜群众), online expression for "watermelon eating masses," meaning clueless bystanders watching the situation unfold].
The Weibo battleground has seemingly also turned into a way for the embassies to win the favor of the Chinese public; the Iranian Embassy, for example, published a post on its Weibo account that invites Chinese tourists to visit Iran during the Spring Festival and pinned it to its main page to attract the attention of readers amidst the recent online upheaval.
The online presence of the US-Iran conflict shows the importance of 'Weibo diplomacy,' also known as 'Weiplomacy.' A large number of foreign embassies in China have a presence on Sina Weibo to engage with local audiences. It is a low-cost, convenient, and seemingly effective tool to promote their countries, political goals, and inform people about their latest activities.
Over the past week, it seems that the majority of Chinese netizens have sided with Iran and condemned the US. This public sentiment, however, might have more to do with the prevailing anti-American sentiments over the past year than a general pro-Iranian stance.
In a 2016 overview of most popular foreign embassies on Weibo, the US embassy scored a number three position with its 1+ million followers, while the Iranian account only came in at number 39 with a mere 6000+ fans on its account.
Although it is unusual for foreign embassies to use Weibo as an online battleground for their offline conflicts, it is not the first time it has happened. In 2014, What's on Weibo reported how the Beijing embassies of Russia and Poland also argued on Weibo during the aftermath of MH17 crash.
This time around, some netizens conclude that the only one to really 'win' in online conflicts such as these is the Weibo platform itself. As the Weibo posts keep going, the 'melon eating masses' keep coming. "The Sina Weibo company must be secretly laughing at this ordeal," one person writes.
By Manya Koetse, with contributions from Miranda Barnes
Follow @whatsonweibo
* Chinese sentence: "世界上最大的帝国主义国家,跟世界上最大的政教合一的神权共和国,在世界上最大的社会主义国家的网络平台上,使用标准的汉语进行激烈的外交缠斗"
Spotted a mistake or want to add something? Please let us know in comments below or email us. First-time commenters, please be patient – we will have to manually approve your comment before it appears.
©2020 Whatsonweibo. All rights reserved. Do not reproduce our content without permission – you can contact us at info@whatsonweibo.com.