China's Top Ten Buzz Words & Phrases of 2018
According to Chinese (state) media, these are the top buzzwords of the year.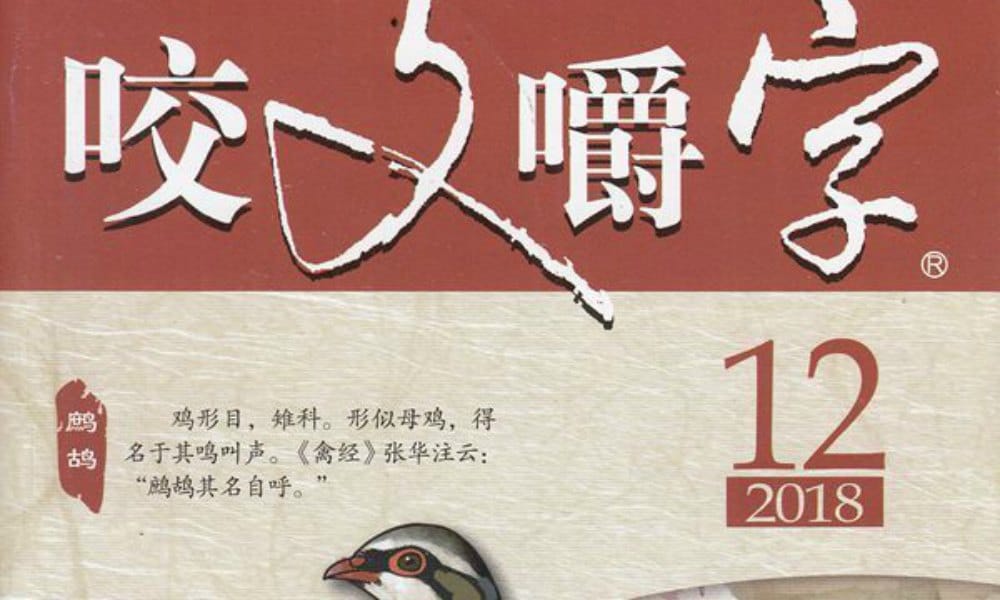 Earlier this month, chief editor Huang Anjing of the magazine Yǎowén Jiáozì (咬文嚼字) announced the "top ten buzzwords" in China of the past year. Yǎowén Jiáozì, which literally means "to pay excessive attention to wording," is a monthly publication focused on Chinese language and common language mistakes made by authors or people in the media.
Chinese (state) media have been widely propagating the magazine's selection of the top words and terms of the past year in newspapers and on Chinese social media.
The ten terms have also become a topic of discussion on Weibo this month. We've listed them for you here:
1. "Community with a Shared Future" 命运共同体 (Mìngyùn Gòngtóngtǐ)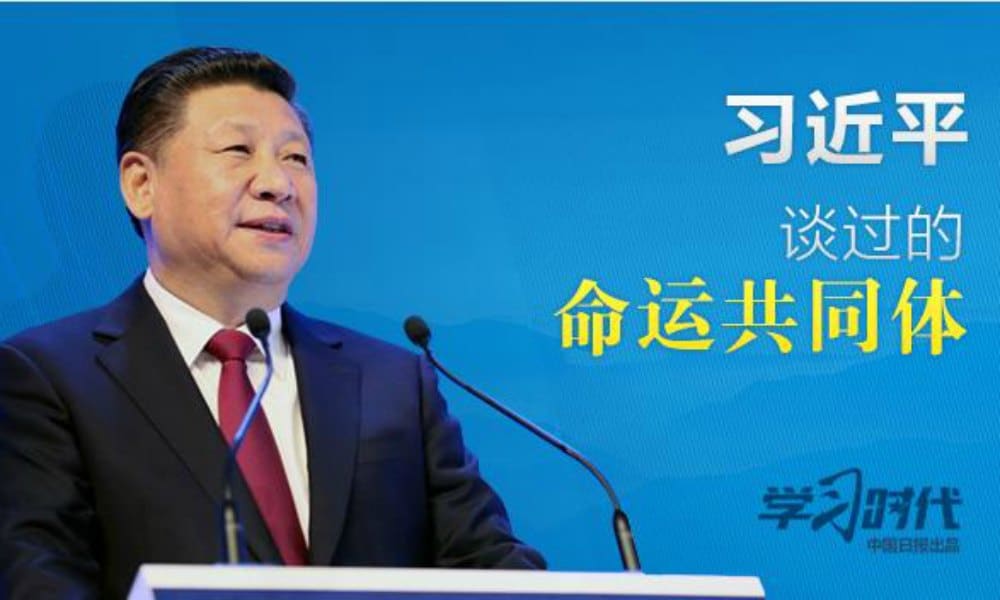 "Community with a Shared Future" (命运共同体) is a political term which is widely used in the domains of foreign relations and national security, and which has often been used by President Xi Jinping since the 18th National Congress. The concept stresses the idea of China's peaceful development and its role in the international community. It's been used both in national as in international contexts.
2. "Koi fish" 锦鲤 (Jǐnlǐ)
Koi fish, which come in a variety of colors such as red, yellow, or orange, are a common symbol in Chinese culture. Chinese netizens like to forward the images of Koi fish to bring luck to themselves or their friends and family members.
This year's 'koi fish' hype started with a lucky draw activity initiated by Alipay during China's National Day. The winner, who was named 'China's Koi Fish' (中国锦鲤), was drawn from millions of netizens who forwarded this post. Afterward, Chinese netizens continued to use the colorful fish to wish others "good luck," and the term also started to be used for those people who win without really trying, thanks to sheer luck.
3. "Waiter" 店小二 (Diànxiǎo'èr)
The original meaning of "Diànxiǎo'èr" is "waiter" or the staff working in hotels, restaurants or shops. The term was commonly used in the past before the term "Fúwùyuán" (服务员) became more common.
According to the news outlet The Paper, a government official from Zhejiang added a new meaning to "Diànxiǎo'èr" in 2013. The official interpretation emphasized that all Chinese government officials and leaders basically need to 'serve.' Following this trend, more and more local governments allegedly started to re-think their role in society and their working relations with the public. According to The Paper, the term since started to appear in government reports and papers, to send off the signal that government bodies are willing to show their 'service-focused' attitude. Nowadays, a wide range of service people, such as employees of Taobao (Alibaba) also call themselves diànxiǎo'èr.
4. "Textbook style" or "Textbook case" 教科书式 (Jiàokēshū shì)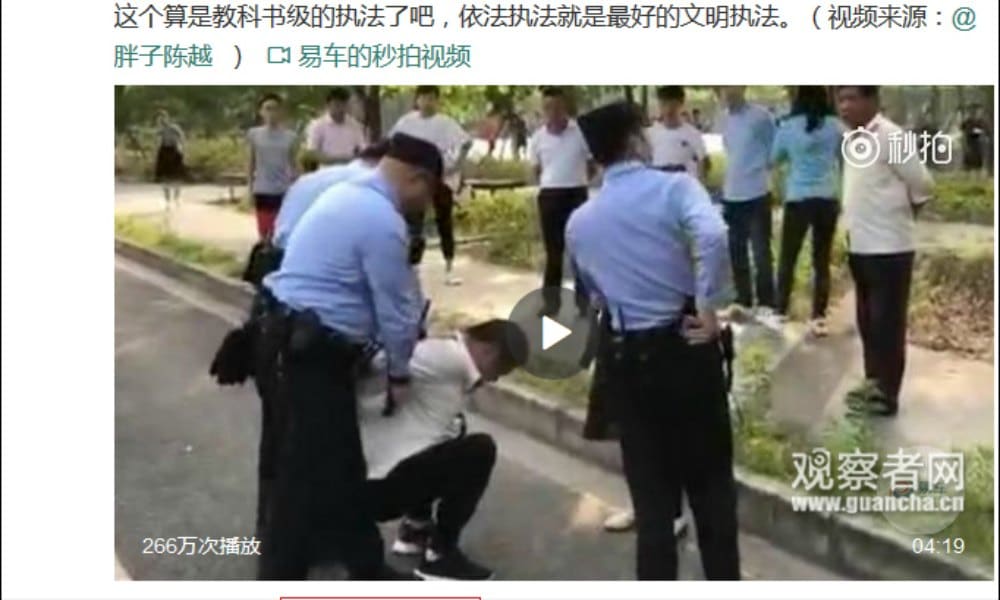 In May of this year, one online video got particularly popular on Chinese social media. In this video, a police officer is handling a suspect completely according to working procedure, clearly giving all orders and informing the suspect why he is being handled the way he is. According to many media sources and netizens, the officer was a 'textbook example' of handling criminals, which is why this became known as "textbook-style law enforcement" (教科书式执法). Now, you can find all kinds of 'textbook styles,' such as 'textbook style performance,' 'textbook style design,' etc. It can also be used in a negative way, talking about 'textbook style scam,' 'textbook style debt collector,' etc.
5. "Official announcement" 官宣 (Guānxuān)
Actress Zhao Liying and actor Feng Shaofeng posted the happy news of their marriage on October 16th of this year, only writing "official announcement" on their post. Thousands of fans then forwarded their announcement, leading to the term "official announcement" becoming a buzzword within a few days. The term uses the character 'official' as in 'official website' (官网), 'official Weibo' (官微). Usually, this full term is only used for formal official government announcements – the fact that it was used for a personal announcement made it special. Now, more and more people have started to announce personal or unofficial news by using the words "official announcement."
6. "Confirmed by one's eyes" 确认过眼神 (Quèrènguò yǎnshén)
This term comes from a Chinese pop song of which the lyrics say "My eyes have confirmed, you are the right person for me" ("确认过眼神,我遇上对的人"). According to Sohu, this phrase first appeared in a netizen's Weibo post around Chinese New Year. The person posted a photo of a red envelope with just one yuan in it, saying: "My eyes have confirmed, you are from Guangdong." This netizen used the phrase to make fun of people from Guangdong, who are often mocked for their stinginess. The running joke is now used in all kinds of ways, as explained by Inkstone, to confirm that something is 'definitely true': "I confirmed with my eyes that you are a jerk."
7. "Leaving a group" 退群 (Tuì qún)
'Tuì' (退) means to leave, retreat, or withdraw. 'Qún' (群) here means group or organization. Apps such as WeChat often have groups of people communicating and exchanging information within a specific interest or work field. At some point, some people will inevitably exit such groups. Nowadays, netizens have extended its meaning to leaving an organization or workgroup in 'real life' too. After Trump became president, America withdrew from a few international organizations and agreements. In China, these actions are also informally addressed as 'Tuì qún' (退群) now.
8. "Buddha-like" 佛系 (Fúxì)
This word comes from Japanese. In 2014, a Japanese magazine described a certain type of men as 'Buddha-like'; they prefer to be alone and focus on their own interests and generally dislike spending time on dating women. The term also started being used in popular media in China some years later to describe young people who are searching for peaceful lives and do not want to compete. Now, you can find many different kinds of 'Buddha styles,' for example 'Buddha-style parents,' 'Buddha-like shopping,' 'Buddha-style relationship,' etc. to describe the kinds of people who prefer to take things slow and calm. It also signals some negativity, describing a passive life attitude of people who are not very interested to improve their current status.
9. "Grown-up baby" 巨婴 (Jùyīng)
'Big baby' in English conveys the meaning of this word, literally describing abnormally large babies, but now meaning adults who act like a baby, are quick to lose their temper, and behave irrationally in certain situations. Over the past year, some incidents receiving massive public attention, such as the infamous 'Train Tyrants' misbehaving on public transport, were labeled as being part of the 'Grown-up baby phenomenon.'
10. "Internet trolls" 杠精 (Gāngjīng)
The Chinese character "杠" literally means "thick stick" and is used in the word "抬杠" (táigàng), which means 'to argue for the sake of arguing.' The second character of this buzzword "精" also has the meaning of 'spirit' or 'goblin.' The combination of the two characters is used to describe 'trolls' who enjoy arguing with people for the sake of it, not really caring about the truth or outcome, very much in the same way the term 'internet troll' is used in English.
Although the list with these ten terms has been making its rounds on Chinese social media, and has been shared many times by state media, not all Weibo users agree that these are the words that were actually 'hottest' in 2018. "They have a strong 'official' flavor," some said: "we actually use different terms in everyday life."
"We'll forget about them soon, and new words will come," others said.
One popular new term that became popular among netizens in late 2018 was the newly invented character 'qiou,' meaning "dirt-poor and ugly" – a term many Weibo users seemingly identify with more than the buzzwords selected by Chinese state media.
By Crystal Fan
Follow @whatsonweibo
edited for clarity by Manya Koetse
Spotted a mistake or want to add something? Please let us know in comments below or email us.
©2018 Whatsonweibo. All rights reserved. Do not reproduce our content without permission – you can contact us at info@whatsonweibo.com
Summer Censorship: Weibo Launches "Project Sky Blue"
No hot summer on Weibo: the social media network announces extra censorship on 'vulgar content.'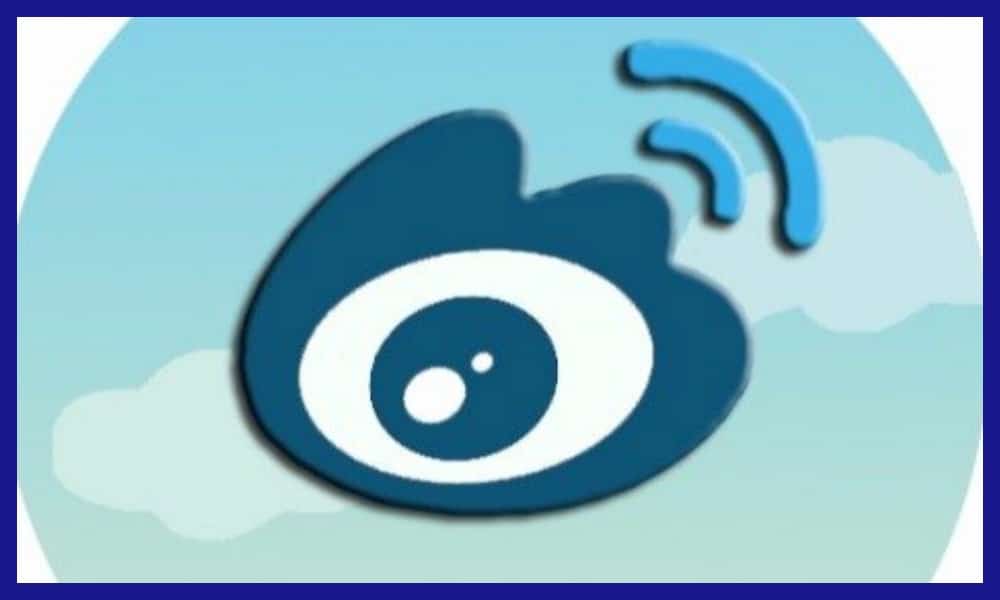 Earlier this week, the administration of Sina Weibo announced a special summer holiday crackdown on "vulgar content," including "pornographic novels, erotic anime, pictures or videos."
In a public announcement that was posted on July 4th, the Weibo administration writes that the primary goal of this campaign is to "create a healthier, more positive environment for underage users" during the summer break period.
The censorship plan is titled "Project Deep Blue" (or: "Project Sky Blue") (蔚蓝计划), and will use filter systems, human moderators and user reports to censor more content for the upcoming two months.
The project even has its own Weibo account now, where Weibo users can ask questions, report inappropriate content, and get more information on the campaign.
Weibo states it will further expand its team of online content supervisors, and also explicitly encourages netizens to flag 'inappropriate' content to make the online community 'more wholesome.'
The hashtag #ProjectDeepBlue (#蔚蓝计划#) topped the hot search lists on Weibo this week; not necessarily because of the topic's popularity, but because it was placed there by the social media site's administration. At time of writing, the hashtag page has attracted more than 180 million views.
Online responses to the summer censorship program are mixed: many commenters voice their support for the latest measure, while others express frustration.
One Weibo user from Hubei calls the latest measure "hypocritical," arguing that minors surf Weibo just as much during school time as during the summer holiday – suggesting that launching a special censorship program for the summer vacation does not make sense at all.
But many popular comments are in favor of the project, saying: "I support Project Deep Blue, the internet needs to be cleaned up," and: "China's young people need to be protected."
This is not the first time Weibo launches a special intensified censorship program. Throughout the years, it has repeatedly carried out 'anti-pornography' campaigns in cooperation with Chinese cyberspace authorities.
Often, the crusade against 'vulgar' content also ends up being used for the purpose of censoring political content rather than to actually eradicate 'obscenities' (read more).
By now, it seems that many Weibo users are quite actively using the Project Deep Blue tag to report on other users who are posting violent or vulgar content.
"If you're not careful, you're hit with vulgar and obscene content the moment you're on the internet," well-known mom blogger Humapanpan (@虎妈潘潘) writes: "Now that the summer holiday is coming, I hope we can join the Project Deep Blue, and clean up the internet environment.  Actively report obscene content the moment you see it – let's protect our future together."
By Skylar Xu & Manya Koetse
Spotted a mistake or want to add something? Please let us know in comments below or email us. Please note that your comment below will need to be manually approved if you're a first-time poster here.
©2019 Whatsonweibo. All rights reserved. Do not reproduce our content without permission – you can contact us at info@whatsonweibo.com
Horrific Dalian Attack Dominates Discussions on Weibo: Suspect Arrested
People's Daily writes the attacker suffered from "mood swings" after a fight with his girlfriend.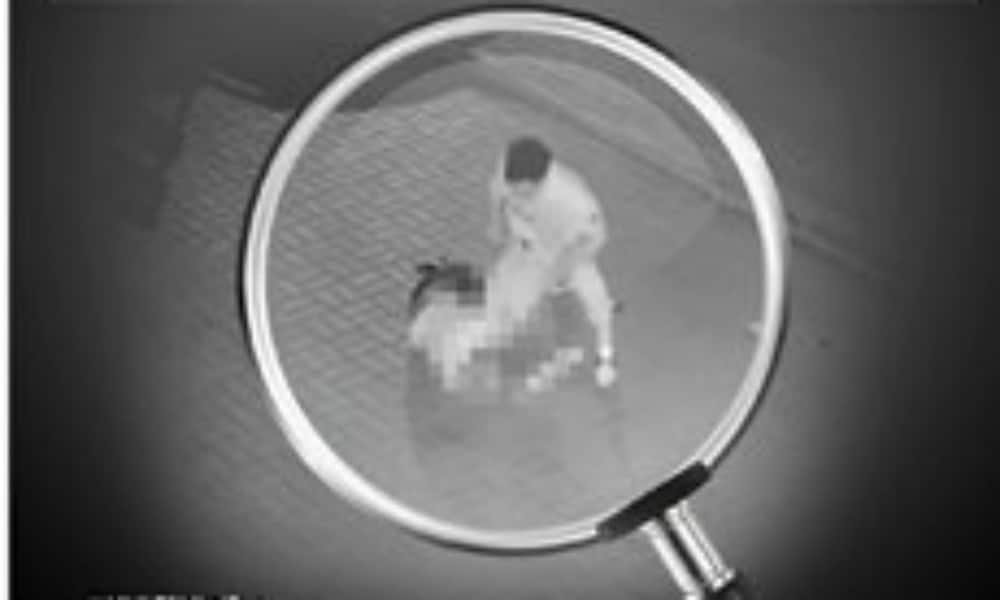 First published
A gruesome attack on a woman walking the streets alone was caught on surveillance cameras this weekend. The violent assault has been a major topic of discussion on Chinese social media for the past two days. After a manhunt for the attacker, state media now report that he has been arrested.
A shocking surveillance video capturing a female pedestrian being attacked and severely beaten by a man is dominating discussions on Chinese social media these days.
The surveillance video started making its rounds on WeChat and Weibo on Monday. The extremely disturbing footage shows how a woman is walking by herself and is then approached by a man who beats her to the ground, severely kicks her head and body some twenty times, tears her clothing, and then drags the woman away by her hair (warning graphic).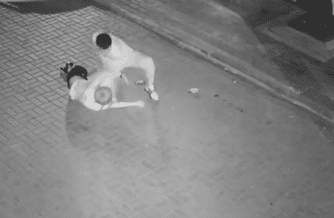 Chinese authorities and social media companies could not seem to find the source of the video right away.
Since the footage was captured at night, it did not clearly show the surroundings, leading to police all across China launching an investigation to find out more about where this took place. On Tuesday morning, the Ministry of Public Security asked the public to provide leads on the incident.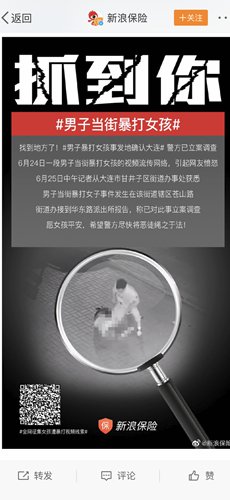 It now turns out that the horrific attack occurred on June 22 at 0:44 AM in the Ganjingzu district in the city of Dalian, where police received a report that night that matches the incident on the video.
The victim has been identified as the 29-year-old Wu, who is reported to have suffered "soft tissue damage to her face" due to the attack, and who has since been discharged from the hospital following treatment.
Although some netizens questioned how it would be possible for the victim to only suffer "soft tissue damage," further details were not disclosed.
The security company which the surveillance camera belonged to stated they did not know how the video had leaked online in the first place.
On Tuesday afternoon, some reports claimed the attacker had not been arrested nor identified yet. Other reports said that Dalian police were investigating a suspect by late afternoon.
"He suffered from mood swings after a fight with his girlfriend."
On Tuesday night at 23:45, state media outlet People's Daily reported on Weibo that the suspect had been detained.
The newspaper stated that the suspect is a 31-year-old man from Dalian named Wang. According to People's Daily, he suffered from "mood swings" after a "fight with his girlfriend," and randomly attacked and molested the victim "after a night of drinking." He has now confessed to his crime.
Photos of the alleged suspect are making their rounds on social media, although official sources have not confirmed that these photos are indeed of the 31-year-old Wang.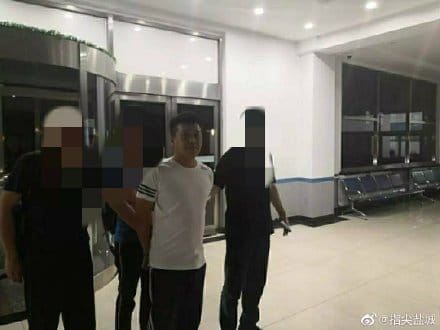 By now, the Weibo hashtags "Man Beats up Girl in the Middle of the Street" (#男子当街暴打女孩#) and "Woman Viciously Beaten and Dragged Away by Man Late at Night" (#女子深夜遭男子暴打拖行#) received a staggering 1,35 billion and 120 million views, showing that this case is closely followed by Chinese netizens – comparable to the Didi murder cases that also received major attention in 2018.
Many comments on Tuesday night criticized Chinese state media for reporting on the suspect's alleged "mood swings."
"This brings a whole new meaning to the term 'mood swings'," one commenter noted. "Let's hope his prison cell mates will beat him every day he has a 'mood swing.'"
"I don't want to know anything about his feelings before he used this kind of violence! I don't want to know anything about his experience! It's never a reason to do this to a stranger!"
"So mood swings lead to people randomly attacking and molesting an innocent passer-by?!" Others wrote: "He broke up with his girlfriend and wanted revenge on all women."
In late May of this year, a young woman was stabbed to death in the city of Nanchang, in what appeared to have been a random attack; the attacker, a 32-year-old man, was unable to find a wife and suffered from a mental illness.
In 2015, a man with a sword stabbed a woman to death in front of the Uniqlo store in Beijing's Sanlitun area. That same year, another Chinese man stabbed five random women who resembled his ex-girlfriend.
About the Dalian case, one commenter says: "This degree of violence just makes my blood run cold. For the police, it might just be another case, and they're not making a big fuss about it, and that saddens me."
Another Weibo user writes: "The evil for women in society is just too much. To be violently attacked like this on your way home – it's just inexplicable. I hope the victim will get well soon."
By Manya Koetse and Miranda Barnes
Follow @whatsonweibo
Spotted a mistake or want to add something? Please let us know in comments below or email us. Please note that your comment below will need to be manually approved if you're a first-time poster here.
©2019 Whatsonweibo. All rights reserved. Do not reproduce our content without permission – you can contact us at info@whatsonweibo.com