China's Top Ten Buzz Words & Phrases of 2018
According to Chinese (state) media, these are the top buzzwords of the year.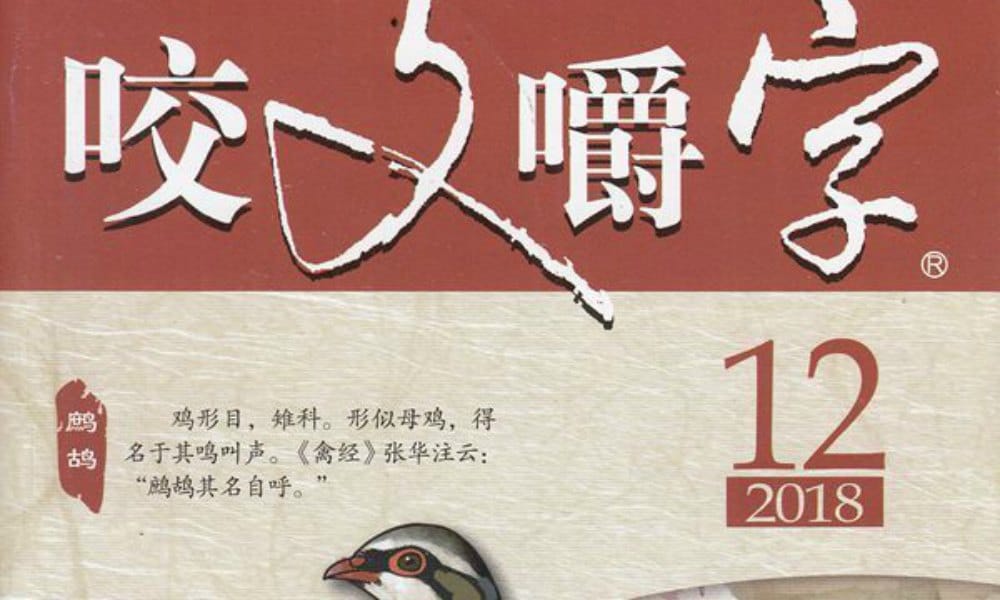 Earlier this month, chief editor Huang Anjing of the magazine Yǎowén Jiáozì (咬文嚼字) announced the "top ten buzzwords" in China of the past year. Yǎowén Jiáozì, which literally means "to pay excessive attention to wording," is a monthly publication focused on Chinese language and common language mistakes made by authors or people in the media.
Chinese (state) media have been widely propagating the magazine's selection of the top words and terms of the past year in newspapers and on Chinese social media.
The ten terms have also become a topic of discussion on Weibo this month. We've listed them for you here:
1. "Community with a Shared Future" 命运共同体 (Mìngyùn Gòngtóngtǐ)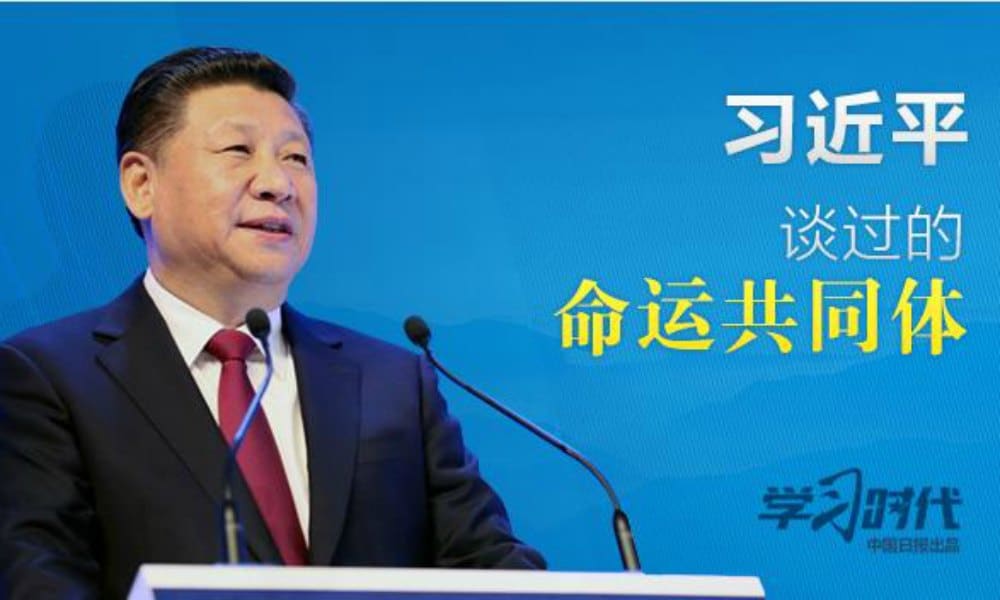 "Community with a Shared Future" (命运共同体) is a political term which is widely used in the domains of foreign relations and national security, and which has often been used by President Xi Jinping since the 18th National Congress. The concept stresses the idea of China's peaceful development and its role in the international community. It's been used both in national as in international contexts.
2. "Koi fish" 锦鲤 (Jǐnlǐ)
Koi fish, which come in a variety of colors such as red, yellow, or orange, are a common symbol in Chinese culture. Chinese netizens like to forward the images of Koi fish to bring luck to themselves or their friends and family members.
This year's 'koi fish' hype started with a lucky draw activity initiated by Alipay during China's National Day. The winner, who was named 'China's Koi Fish' (中国锦鲤), was drawn from millions of netizens who forwarded this post. Afterward, Chinese netizens continued to use the colorful fish to wish others "good luck," and the term also started to be used for those people who win without really trying, thanks to sheer luck.
3. "Waiter" 店小二 (Diànxiǎo'èr)
The original meaning of "Diànxiǎo'èr" is "waiter" or the staff working in hotels, restaurants or shops. The term was commonly used in the past before the term "Fúwùyuán" (服务员) became more common.
According to the news outlet The Paper, a government official from Zhejiang added a new meaning to "Diànxiǎo'èr" in 2013. The official interpretation emphasized that all Chinese government officials and leaders basically need to 'serve.' Following this trend, more and more local governments allegedly started to re-think their role in society and their working relations with the public. According to The Paper, the term since started to appear in government reports and papers, to send off the signal that government bodies are willing to show their 'service-focused' attitude. Nowadays, a wide range of service people, such as employees of Taobao (Alibaba) also call themselves diànxiǎo'èr.
4. "Textbook style" or "Textbook case" 教科书式 (Jiàokēshū shì)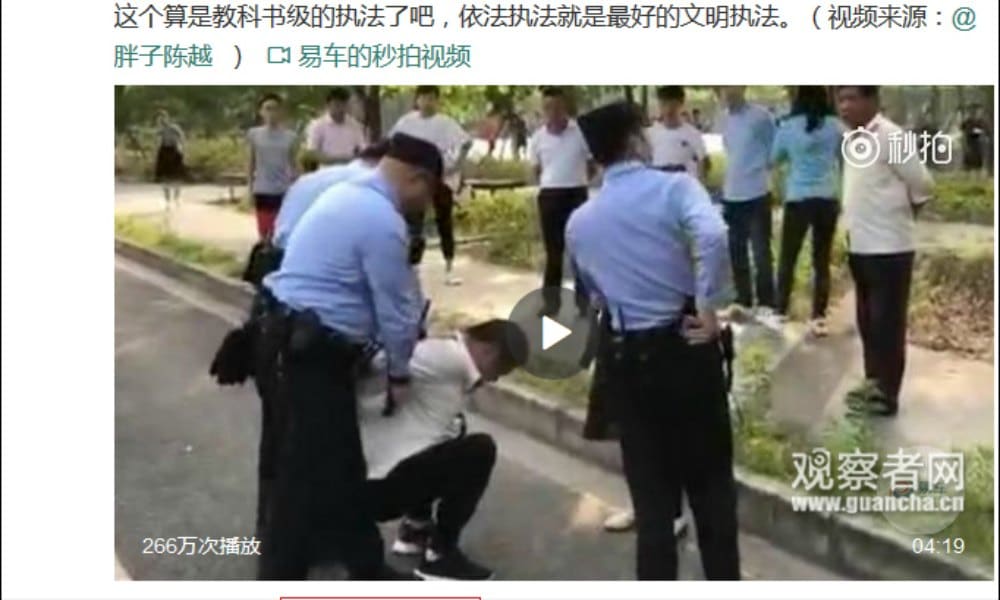 In May of this year, one online video got particularly popular on Chinese social media. In this video, a police officer is handling a suspect completely according to working procedure, clearly giving all orders and informing the suspect why he is being handled the way he is. According to many media sources and netizens, the officer was a 'textbook example' of handling criminals, which is why this became known as "textbook-style law enforcement" (教科书式执法). Now, you can find all kinds of 'textbook styles,' such as 'textbook style performance,' 'textbook style design,' etc. It can also be used in a negative way, talking about 'textbook style scam,' 'textbook style debt collector,' etc.
5. "Official announcement" 官宣 (Guānxuān)
Actress Zhao Liying and actor Feng Shaofeng posted the happy news of their marriage on October 16th of this year, only writing "official announcement" on their post. Thousands of fans then forwarded their announcement, leading to the term "official announcement" becoming a buzzword within a few days. The term uses the character 'official' as in 'official website' (官网), 'official Weibo' (官微). Usually, this full term is only used for formal official government announcements – the fact that it was used for a personal announcement made it special. Now, more and more people have started to announce personal or unofficial news by using the words "official announcement."
6. "Confirmed by one's eyes" 确认过眼神 (Quèrènguò yǎnshén)
This term comes from a Chinese pop song of which the lyrics say "My eyes have confirmed, you are the right person for me" ("确认过眼神,我遇上对的人"). According to Sohu, this phrase first appeared in a netizen's Weibo post around Chinese New Year. The person posted a photo of a red envelope with just one yuan in it, saying: "My eyes have confirmed, you are from Guangdong." This netizen used the phrase to make fun of people from Guangdong, who are often mocked for their stinginess. The running joke is now used in all kinds of ways, as explained by Inkstone, to confirm that something is 'definitely true': "I confirmed with my eyes that you are a jerk."
7. "Leaving a group" 退群 (Tuì qún)
'Tuì' (退) means to leave, retreat, or withdraw. 'Qún' (群) here means group or organization. Apps such as WeChat often have groups of people communicating and exchanging information within a specific interest or work field. At some point, some people will inevitably exit such groups. Nowadays, netizens have extended its meaning to leaving an organization or workgroup in 'real life' too. After Trump became president, America withdrew from a few international organizations and agreements. In China, these actions are also informally addressed as 'Tuì qún' (退群) now.
8. "Buddha-like" 佛系 (Fúxì)
This word comes from Japanese. In 2014, a Japanese magazine described a certain type of men as 'Buddha-like'; they prefer to be alone and focus on their own interests and generally dislike spending time on dating women. The term also started being used in popular media in China some years later to describe young people who are searching for peaceful lives and do not want to compete. Now, you can find many different kinds of 'Buddha styles,' for example 'Buddha-style parents,' 'Buddha-like shopping,' 'Buddha-style relationship,' etc. to describe the kinds of people who prefer to take things slow and calm. It also signals some negativity, describing a passive life attitude of people who are not very interested to improve their current status.
9. "Grown-up baby" 巨婴 (Jùyīng)
'Big baby' in English conveys the meaning of this word, literally describing abnormally large babies, but now meaning adults who act like a baby, are quick to lose their temper, and behave irrationally in certain situations. Over the past year, some incidents receiving massive public attention, such as the infamous 'Train Tyrants' misbehaving on public transport, were labeled as being part of the 'Grown-up baby phenomenon.'
10. "Internet trolls" 杠精 (Gāngjīng)
The Chinese character "杠" literally means "thick stick" and is used in the word "抬杠" (táigàng), which means 'to argue for the sake of arguing.' The second character of this buzzword "精" also has the meaning of 'spirit' or 'goblin.' The combination of the two characters is used to describe 'trolls' who enjoy arguing with people for the sake of it, not really caring about the truth or outcome, very much in the same way the term 'internet troll' is used in English.
Although the list with these ten terms has been making its rounds on Chinese social media, and has been shared many times by state media, not all Weibo users agree that these are the words that were actually 'hottest' in 2018. "They have a strong 'official' flavor," some said: "we actually use different terms in everyday life."
"We'll forget about them soon, and new words will come," others said.
One popular new term that became popular among netizens in late 2018 was the newly invented character 'qiou,' meaning "dirt-poor and ugly" – a term many Weibo users seemingly identify with more than the buzzwords selected by Chinese state media.
By Crystal Fan
Follow @whatsonweibo
edited for clarity by Manya Koetse
Spotted a mistake or want to add something? Please let us know in comments below or email us.
©2018 Whatsonweibo. All rights reserved. Do not reproduce our content without permission – you can contact us at info@whatsonweibo.com
Top 6 of China's Popular News Apps
In an online environment with hundreds of news apps, these are some must-know apps Chinese netizens use to stay updated on the news.
In China's dynamic online media environment, where hundreds of news apps are competing over clicks, these are five different news apps that are currently popular among Chinese netizens.
China is the world's largest smartphone market, and the mobile app business is booming. Chinese netizens, of which some 98% access the internet via mobile phone, have thousands of app to choose from across dozens of app stores.
To provide some insights into this huge market, What's on Weibo has listed some of the most popular and noteworthy apps in China today in various categories, namely news, education, health, games, and short video & live streaming. Check our top 5 of most popular short video apps here. This article will focus on some of China's most popular news apps. Stay tuned for the other categories, that will follow shortly and will be listed below this article.
We made our selection based on the data from the Android app stores Tencent, Baidu, Huawei, and Zhushou360. We tried our best to give you a representative overview of a variety of apps that are currently most used in China, but want to remind you that these lists are by no official "top 5" charts.
When it comes to news apps, we see there's a clear preference for the more commercial media outlets rather than traditional Chinese state media newspaper titles, and that besides gaming, live streaming, shopping, and music, news gathering is still very much a popular online activity among Chinese netizens.
#1 Jinri Toutiao 今日头条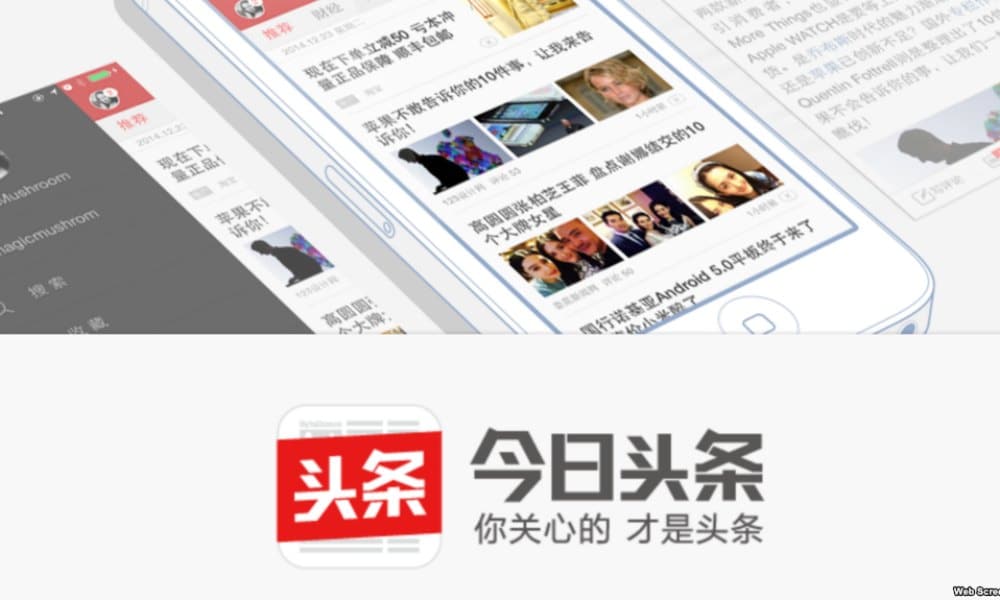 Jinri Toutiao, which translates as 'Today's Headlines', currently ranks as the most popular app in the Chinese Apple store, together with its 'speed version' (今日头条极速版) version, which offers a different interface.
The Jinri Toutiao app is a core product of China's tech giant Bytedance Inc., which has also developed popular apps such as TikTok, Douyin (抖音), Xigua (西瓜) and Huoshan (火山).
The main difference between the normal and speed version app is that the Jinri Toutiao has some extended features; its layout can be adjusted according to user's preferences and its installment takes up more space on the device.
Toutiao's success is mainly due to its artificial intelligence functions that sources news and other articles for its users. Through the app's machine-learning algorithm, Jinri Toutiao can understand its user's preferences and personalizes the selected content its shows on the main page. In doing so, Toutiao is a so-called news aggregator that has some 4000 news providing partners and is comparable to American apps such as Flipboard.
In 2018, Jinri Toutiao had 700 million registered users, with 120 million daily readers, spending approximately 76 minutes on the app, viewing a total of 4.2 billion(!) articles.
#2 Ifeng News 凤凰新闻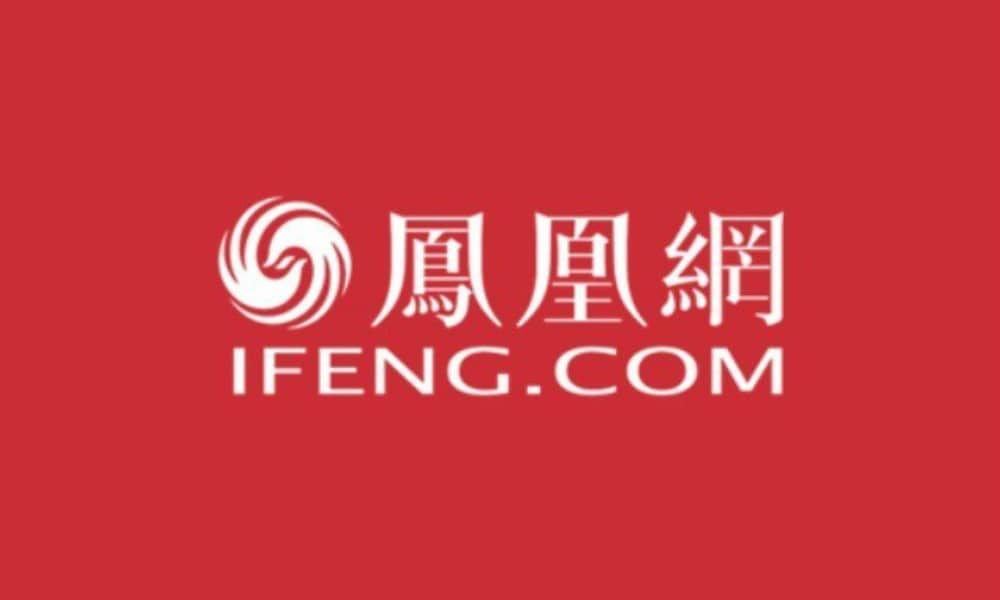 Ifeng News or Phoenix News is part of Phoenix TV, a broadcasting company established in 1996. The media company, that is headquartered in Hong Kong, is active in traditional media as well as in new media.
According to Phoenix TV, users of the Ifeng News app approximately spend more than 37 minutes on the app daily.
Like Toutiao, the Ifeng News app also offers personalized content for users based on AI algorithms. Different from Toutiao, Ifeng is not just a news aggregator but also produces its own content.
Ifeng News is the app to consult when you want to get somewhat more in-depth insights into the main headlines from around globe. In addition, Ifeng also offers 24/7 live news broadcasts from mainland China, Hong Kong, and Taiwan.
#3 Caijing Toutiao 财经头条
Caijing Toutiao is an app developed by Caijing Magazine, an independent financial magazine based in Beijing that, in addition to economic issues, also focuses on social and public affairs and civil rights. It has long been known for its progressive and critical content, which is why we list it here, although some other commercial news apps, such as Tencent News, Sohu News, Netease, and The Paper, might be more popular in terms of the total number of downloads.
Caijing Magazine was established in 1998 by Hu Shuli (胡舒立) as part of the Media Group Limited. Especially in the first ten years of the magazine's existence, it enjoyed relative freedom regarding press restrictions. But the 'golden era' of Caijing came to an end in 2009, when Hu Shili resigned after facing more control over news by the authorities.
Nevertheless, Caijing is still known as an authoritative news platform for business and financial issues in China.
The Caijing app, in addition to its live stream and headlines, offers rich financial content organized in various categories. The app is not only among the most popular news apps, but it was also ranked the most downloaded financial app in the first half of 2018.
#4 People's Daily 人民日报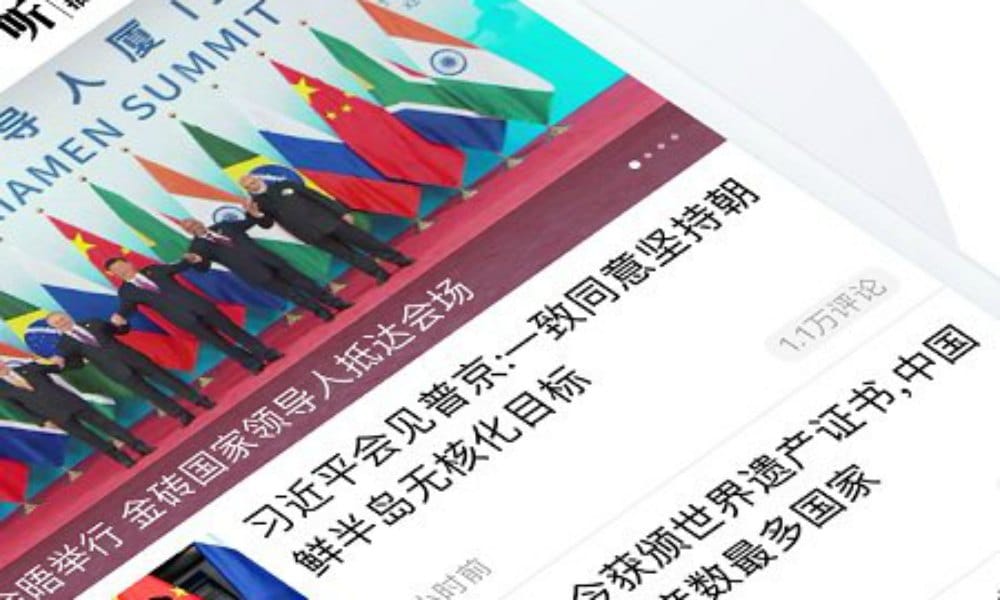 People's Daily, one of the leading news outlets of China, is the official newspaper of the Central Committee of the Communist Party of China. The news office was established in 1948 and is headquartered in Beijing.
Despite being seventy years old, People's Daily has adopted various strategies over the past years to reach Chinese younger audiences in the digital era. The news app, launched in 2014, is part of its digital strategy, and now ranks amongst the most popular news apps of China across different app app stores.
A large number of People's Daily's news articles focus on political matters. Users of the app can choose whether they want to see the standardized content showed to all users, or opt-in to recommended articles based on monitored personal preferences.
#5 Tencent News 腾讯新闻
Tencent News, which is part of the Shenzhen-based Tencent Group, is one of the leading news-apps of China. In addition to the app, the company also has its online portal QQ.com, where they release the same content as the app, complemented with other services.
In 2017, Tencent brought the two apps together when it added a news feed and search function to its super app WeChat. This means that, regardless if you have the Tencent News app installed on your device, you will be directed to Tencent News when you enter certain search words in WeChat. With WeChat's 1.08 billion monthly active users globally, this sets off a tremendous user flow from WeChat to Tencent News.
The majority of the news articles on the app come from third-party platforms. In addition to the news, the app features other Tencent products such as Tencent Video and their live streaming service.
In the final quarter of 2018, Tencent News users grew from 94 million to 97.6 million daily active users, making it the second most popular news app of China.
#6 Zhihu 知乎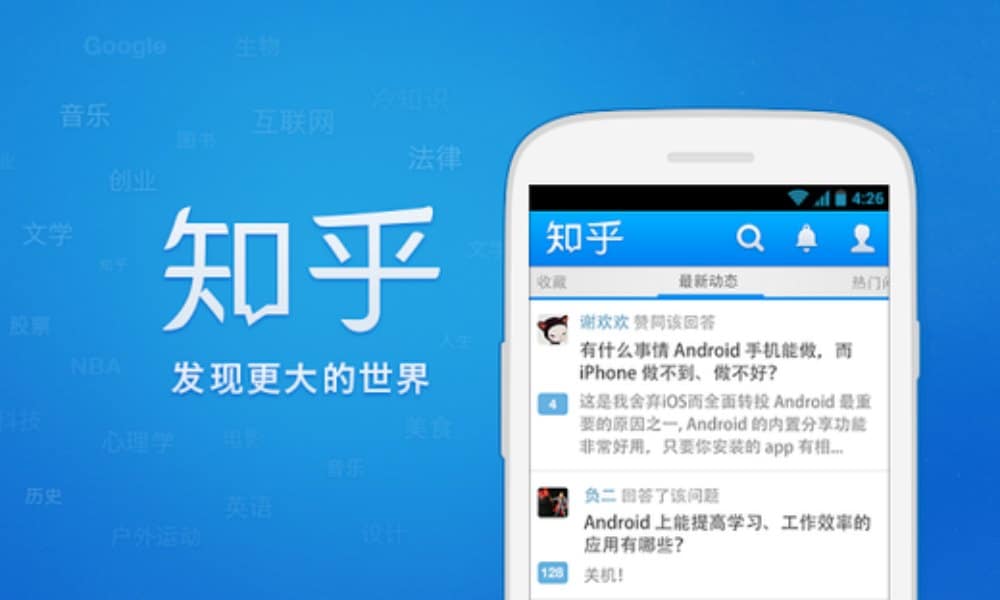 Zhihu is no typical news app: it actually is China's biggest Q&A platform, comparable to Quora.
In 2018, Zhihu had 160 million registered users, of which 26 million visited the app daily. Despite the fact that Zhihu is not a traditional news content app, it plays an important role in China's online news media landscape, as it provides an open space where users get (news) information and can get answers to their questions relating to the news and other things.
What sets it apart from other social media platforms is that users do not need to be 'connected' or 'follow' each other in order to see each other's questions and comments. Zhihu's algorithm pushes up the most popular content, driving engagement.
How does Zhihu exactly work? All Zhihu users can create topics or questions, and reply to those of others. By voting on the best response of other users, the app automatically features the most appreciated comments on the top of the page.
To guarantee the reliability of the information provided by users, Zhihu has rolled out a 'point system' that credits users for their content, profile, and behavior on the platform. By giving every user a personal score, Zhihu allegedly hopes to promote more "trustworthy" content.
Apart from the Q&A feature, Zhihu also offers electronic books and paid live streaming. Zhihu also launched the so-called 'Zhihu University' that offers paid online courses in business, science, and humanities.
Also see:
By Gabi Verberg, edited by Manya Koetse
Spotted a mistake or want to add something? Please let us know in comments below or email us.
©2019 Whatsonweibo. All rights reserved. Do not reproduce our content without permission – you can contact us at info@whatsonweibo.com
Why Trump Has Two Different Names in Chinese
Why does 'Trump' have multiple names in Chinese?
First published , updated version published March 7, 2019
It is confusing even for Chinese netizens and journalists: why does Donald Trump have multiple names in Chinese? And which is the right one to use? What's on Weibo explains.
Donald Trump has two most commonly used different names in Chinese. In Mandarin*, they are Tèlǎngpǔ (特朗普) and Chuānpǔ (川普). Both names have been used by Chinese mainstream media and netizens for years.
*(Due to the scope of this article, we'll just use the Mandarin pinyin here.)
In the Chinese translation of Donald Trump's autobiography The Art of the Deal (1987), the 'Tèlǎngpǔ' transliteration is used, whereas the translation of the George Ross book Trump-Style Negotiations (2008) uses 'Chuānpǔ' as the Chinese name for Trump.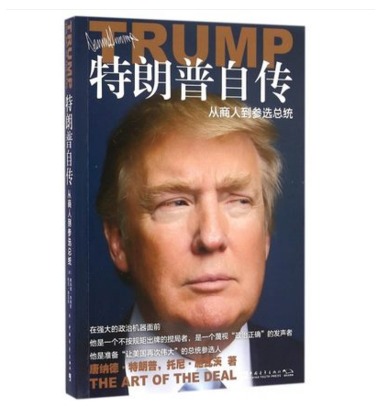 Considering that Trump is making headlines every day, more people are wondering why Trump has two Chinese names, and which one is the correct name to use. There are even discussions about the topic on Chinese social media.
Why are foreign names translated?
Why are non-Chinese names actually translated into Chinese at all? With English and Chinese being such vastly different languages with entirely different phonetics and script, the majority of Chinese people will find it hard to pronounce a foreign name that is written in English.
Writing foreign names or terms in Chinese script has a long history and practical reasons which won't be further elaborated on here. At present, aside from being standardized, it does not just help Chinese speakers to pronounce these words, it also makes it easier to remember them. Most Chinese names usually consist of two or three characters; the first character is the surname, and the last character(s) is the given name.
Translating a name to better adapt to the culture in which it is used does not only happen with English names in China; you often see the same happening with Chinese names in foreign countries.
In that case, the first character (surname) is moved to the back, and the given name changed into an English one. Alibaba's Ma Yun, for example, has become globally known as 'Jack Ma.' Film star Zhao Wei is called 'Vicky Zhao', Tencent's Ma Huateng is known as 'Pony Ma,' and the popular actress Lin Yun is called 'Jelly Lin.'
The right way to translate a foreign name in Chinese
There are multiple ways to translate a foreign name to Chinese. Most commonly, a name is translated into Chinese characters that are phonetically similar to the original name, without necessarily being very meaningful. The transliteration of 'Hillary' (Clinton), for example, is 'Xīlālǐ' (希拉里). 'Bush' is translated as 'Bùshí' (布什).
Another option is to choose a name purely based on meaning rather than phonetics. One example is Elvis Presley, who is called 'Cat King' (Māo Wáng 猫王) in Chinese, which stays close to his nickname "The Hillbilly Cat."
The best option when translating a foreign name into Chinese, however, is to make sure it stays close to its original pronunciation while also using elegant characters. In other words; it is nice when a name's translation makes sense both phonetically and semantically. Marilyn Monroe's last name in Chinese is Mènglù (梦露), for example, which sounds like 'Monroe' and has the characters for 'Dream Dew' – a perfect transliteration for such a dreamy actress.
Even when the characters used for a foreign name in Chinese are not necessarily intended to convey a certain meaning, it is important that they do not have any negative connotations. Nobody wants a character in their name associated with divorce, disease or death – it is believed to bring bad luck.
Another thing is that it is considered helpful for foreign names in Chinese is to maintain a 'foreign flavor' to it, to make it clear that the name is actually a transliteration. To give an example raised in this Nikkei article: President Reagan's name is generally translated as Lǐgēn 里根 in Chinese – the characters being somewhat uncommon for a Chinese name.
The same name could also be written with the characters 李根, very common for a Chinese name, but then it would be difficult to know whether a media report is talking about Reagan the President or just a local Chinese person by the same name. Transliterations of foreign names, therefore, are often easily recognizable as foreign names on purpose.
Trump, Tèlǎngpǔ, and Chuānpǔ
In the case of Trump, his Chinese names are mainly chosen for phonetic reasons, with different sources using different characters. Part of the challenge in deciding the right Chinese translation for his name, is the fact that Chinese does not have consonant cluster 'tr' as one sound.
The Chinese-language Nikkei newspaper dedicated an op-ed written by Chinese scholar Ke Long (柯隆) to the matter, who argues that although it may all seem trivial, it is actually quite confusing and unpractical for president Trump to have more than one name in Chinese.
The Chinese media in Taiwan, Hong Kong, and most overseas Chinese-language media, refer to Trump as 'Chuānpǔ' (川普).* According to the World Journal, the biggest Chinese-language newspaper in the US, it is the only proper way to translate this name, yet most Chinese state media and Chinese-language UK media (such as BBC) all use 'Tèlǎngpǔ.'
* (The Chinese version of The New York Times 纽约时报中文版 is an exception, as 'Tèlǎngpǔ' 特朗普 is generally also used in this publication.)
Author Ke Long explains that Chinese translations of foreign names try to stay as close as possible to the pronunciation of a name in its original language. This is why the name of the city 'Paris' is pronounced 'Bālí' (巴黎) in Mandarin Chinese, staying close to the French pronunciation, and 'Amsterdam' being 'Āmǔsītèdān' (阿姆斯特丹), which follows the city's Dutch pronunciation.
If the British would pronounce 'Trump' as 'te-lan-pu,' then it would thus perhaps be more understandable why media such as the BBC would write Tèlǎngpǔ. But they don't pronounce it like that, Ke Long argues, saying that the use of 'Tèlǎngpǔ' thus does not make sense, and is actually closer to the Japanese way of writing Trump's name ('トランプ': to-ra-n-pu).
More so, the author writes, it does not make sense for Chinese media to take over the British transliteration of the Trump name. Considering Trump is American, Chinese media should follow the translations made by American media. He also notes that if it would be about the Prime Minister of Britain, the Chinese transliteration should follow the one used by the media in the UK.
Although the Nikkei author seems to advocate for a singular use of 'Chuānpǔ' by all media, no Chinese media are necessarily 'wrong' in their transliteration of the name Trump. The 'Tèlǎngpǔ' 特朗普 translation follows the example of outlets such as the BBC, while Chuānpǔ 川普 follows that of other media.
Some Chinese bloggers argue that Chuānpǔ 川普 is the best way to write Trump's name, because the first character, that actually means 'river,' is commonly used in Chinese, making the name sound more 'natural' and easy to pronounce than 'Tèlǎngpǔ.' Moreover, they argue that the Mandarin 'chuan' sound is more appropriate to convey the pronunciation of 'tr' than the 'te-lang' way.
In the end, the reason why Trump has two names most commonly used in Chinese is just a matter of media, with various mainstream outlets adopting different names since Trump first made headlines, and without there being any clear consensus on which Chinese name to use across all these different Chinese-language media platforms around the world.
Chuángpù and Chuángpò?
On Chinese social media, President Trump even has more than two names. There are also netizens referring to him as 床鋪, 闯破 or 床破 (Chuángpù/Chuángpò); these are all transliterations that contain strange or negative characters, making the name unrefined and harsh-sounding on purpose to make the name 'Trump' look and sound bad.
Although there have been online discussions on the right transliteration for the name Trump, it is unlikely that there will be one official Chinese name for the US President in the near future. Xinhua News, China's official state-run press agency, has consistently been using Tèlǎngpǔ 特朗普 for years, and will probably continue to use it.
Many netizens simply use both versions of his name in one post to avoid confusion, and some news reports have even started using both names in its headlines (image below).
Despite the somewhat confusing situation at hand, there are also those who do not seem to mind at all. "Who cares if it is Tèlǎngpǔ or Chuānpǔ anyway?" one netizen says: "In this day and age, we all know who it is we are talking about."
– By Manya Koetse
Follow on Twitter or Like on Facebook
This article first appeared in 2017 and has been republished with various corrections:
– The first version did not properly convey the argument made by author Ke Long in his Nikkei piece, which is more clearly laid out in this version.
– This version has added some extra information coming from sources after 2017.
Spotted a mistake or want to add something? Please email us.
©2019 Whatsonweibo. All rights reserved. Do not reproduce our content without permission – you can contact us at info@whatsonweibo.com