From Study Xi to Himalaya FM: Top 5 Popular Chinese Learning & Study Apps
These are some of the most popular study and learning apps for Chinese mobile users.
Study apps are more popular in China than ever before. These are the apps that are favorites among Chinese mobile users, to expand their knowledge and study online.
Just three years ago, we wrote about the booming business of e-learning in China and the increasing popularity of cyber studying. In a time when Chinese mobile users spend more time on their phones than ever, the market has developed a lot since then, and study apps have become more popular than ever before.
The rise of online education (在线教育) has made it possible for people to study any topic they like, no matter how old they are, where they live, or what they do. Moreover, compared to traditional education, online studying is relatively cheap, or even free, making education more accessible to people from all layers of Chinese society. In this way, online education is a source of opportunities – both for mobile users and for companies tapping into the market.
We made our selections in our lists based on the data from the Android app stores Tencent, Baidu, Huawei, and Zhushou360. We tried our best to give you a representative overview of a variety of apps that are currently most used within this category in China, but want to remind you that these lists are no official "top 5" charts.
This article is the last of a series of five articles, listing popular Chinese apps in the categories of short video & live streaming, news, health & sports, and mobile games. We'll list the other categories for you below this article, but let's move over to review these mobile study and learning apps now.
#1 Help with Homework  作业帮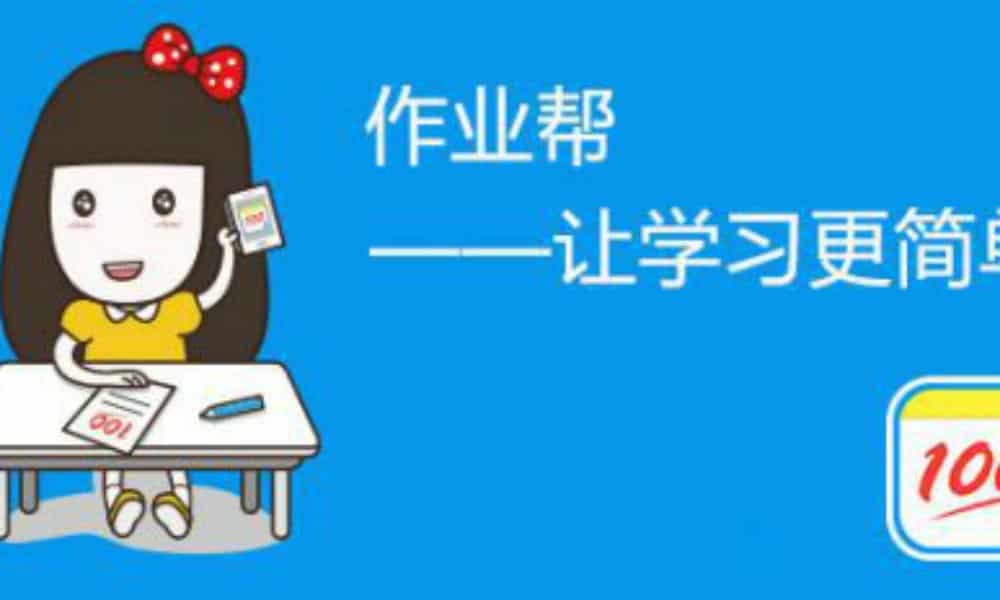 Help with Homework, as the name already suggests, is an app that provides primary and secondary students with study-enhancing features, offering help with courses including Chinese, English, math, history, physics, and chemistry.
In the partly free app, students can take pictures of their homework or tests. The app will then tell them if they made any mistakes. There is also a tutoring function including audio, free lessons, extra study material, a question bank, and a dictionary. It is also possible for users to upload their own essay which will then serve as an example for others.
The app was launched in 2014 by a like-named company in Beijing. Throughout the years, the app won several awards, but more importantly, it became the holy grail of every young student across the country.
According to their own website, Help with Homework has over 400 million users. And according to a report by Jiguang, more than 84 percent of the children up to the age of 15 who have a smartphone have a favorable attitude towards the app. But not only children benefit from the app. More than 82 percent of people in the age category 36 to 45 also showed a positive attitude toward the app.
In the Tencent Appstore and Apple stores, the app currently ranks subsequently first and fifth most popular education app.
#2 Study Xi Strong Country  学习强国
Study Xi is an app that was launched by the Propaganda Department of the Central Committee of the Communist Party. The app was launched on January 1st of this year, and has been a hit ever since.
The app is a multi-functional educational platform that offers users various ways to study Xi Jinping Thought, Party history, Chinese culture, history, and much more. To encourage users to study, the app also awards its users with incentives. There are several ways to earn points, for example through reading articles, watching videos, spending a certain amount of time on the app, sharing or saving articles or getting all the answers right with a quiz. With enough points, users can get discounts or free items online.
For more about this app, check out our 'Everything you need to know about the Study Xi app' article.
In the Apple store, the app currently ranks the most popular app overall.
#3 Himalaya FM 喜马拉雅FM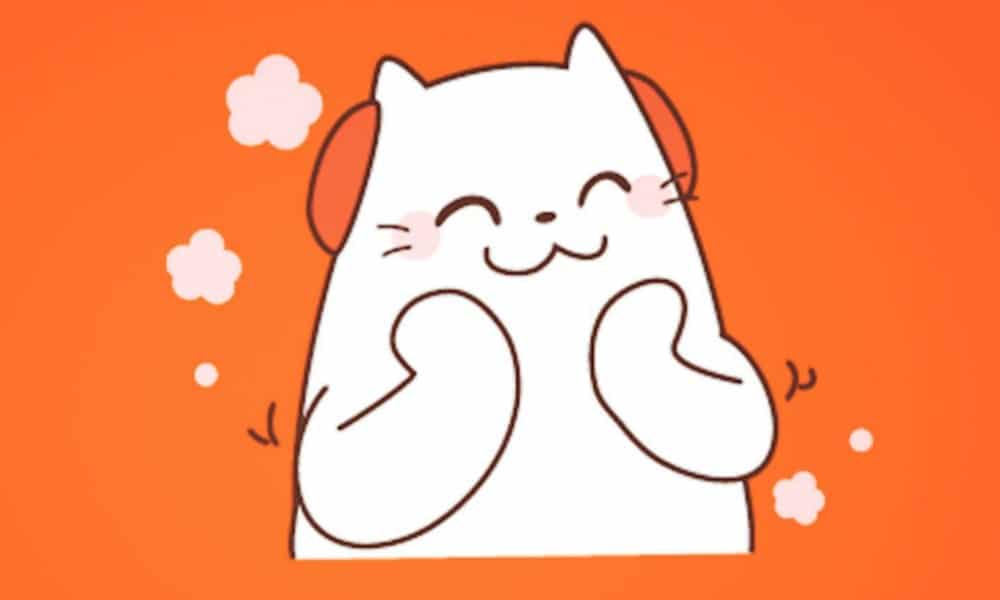 Himalaya is China's most popular audio sharing platform. The app was first launched in 2013 and was an instant success. Within two years, the app reached 200 million users, and continued steady growth. In 2017, Himalaya was selected amongst the 30 most influential Chinese enterprises of the century.
According to the company's website, Himalaya currently caters to 450 million people. They offer users a wide variety of (educational) podcasts, audiobooks, (live) radio, and music. Some audio is free, some features need to be paid for. For most paid features, users can first partly listen to the audio-book before they can decide upon whether or not they want to purchase it.
But Himalaya is not only about audio content. It is also Himalaya's mission to "empower podcast creators." By providing production, distribution, and marketing support, the app also helps creators to connect with their audiences and allow them to earn money.
In the fourth quarter of 2018, Himalaya's daily active users grew from 12 million to 13.4 million, making it the most popular app of 2018 in the category of knowledge.
Himalaya is also available in English. However, the Chinese and International Himalaya are two separate apps and use a different logo.
#4 iReader 掌阅
iReader is amongst the leading digital reading distribution platforms globally. The company was established in 2008, and since then set up cooperations with over 600 copyright collectives. Following the domestic success, iReader went global in 2015, and is now available in more than 150 countries and has 500 million users worldwide.
The Chinese version of the app divides its content in manga and "bookstore or book city" (书城), meaning everything but manga. Both categories, however, offer a wide variety of subjects. At first sight, most content is (partly) paid, but there is also a button for free books, audio books, and podcasts, offering access to a mass of content that helps to build on knowledge and to study.
According to a report by Jiguang, iReader was China's 62nd most successful app in 2018.
#5 Kai Shu Story 凯叔讲故事
Kai Shu Story is both a storytelling app for young children as a publishing house for children's books. The app is mainly focused on children in the kindergarten and primary school age group, offering a wide range of genres including fables and fairy tales, science and history, famous foreign works, and  – perhaps the most popular – Chinese literary works.
Different from most of the apps we covered in our "top 5 selections", the most popular content of Kai Shu Story is has a paywall. Top paid packages include The Three Kingdoms, Poetry is Coming, Journey to the West and Kai Shu Tells History, where China's history starting from the Shang Xia period up to the end of the Qing Dynasty is told in 635 stories.
In order to offer all users the opportunity to explore and learn in a fun way, the app also provides plenty of free content. But that is not all there is to it. Most stories end with a question to readers, who are then free to share their answers or post other remarks in a group chat. And for those whose listening skills are not so strong, most stories come with a written script too – also making this an excellent app for foreigners studying Chinese!
Kai Shu Story is founded by Mr. Wang Kai (王凯), a former host of China's Central Television Station (CCTV) and dubbing artist (see featured image of this article). Kai dubbed thousands of famous TV dramas and movies before he resigned to spend more time with his children.
One afternoon – so the story goes – he accidentally shared a story recording for his daughter with his daughter's kindergarten group-chat. After hearing the audio, Kai immediately received enthusiastic reactions from parents asking him to upload more stories. With his love for telling stories, he continued sharing his readings, and in no-time gathered a small fanbase. The members in the group chat gave him the affectionate name 'Kai Shu,' which literally translates as 'Uncle Kai.'
From 2014 to 2016, the group-chat evolved into an official WeChat account, which subsequently led to the app. Since the launch of the app in 2016, Kai and his team have uploaded more than 8000 stories, which have been played around 3 billion times, adding up to a staggering 229 million hours of listening, according to the official website.
Kai Shu Story is currently ranked among China's top-grossing education apps in the Chinese Apple Store.
Also see:
By Gabi Verberg, edited by Manya Koetse
Spotted a mistake or want to add something? Please let us know in comments below or email us.
©2019 Whatsonweibo. All rights reserved. Do not reproduce our content without permission – you can contact us at info@whatsonweibo.com
What Are Weibo's "Super Topics"?
Explaining Weibo's "Super Topics"
What are Weibo's "Super Topics" (超级话题) and what makes them different from normal hashtags?
Over the past year, Weibo's so-called "Super Topics" (超级话题) have become more popular on the social media platform as online spaces for people to connect and share information.
Weibo's "super topic" function has been around since 2016. The function allows Weibo users to create and join interest-based content community pages that are online groups separated from the main Weibo space. One could perhaps compare these Weibo Super Groups to 'mega-threads' or 'subreddits' on Reddit.
These are the most important things to know about Weibo's Super Topics:
#1 A Super Topic is Not the Same as a Hashtag
Similar to Twitter, hashtags make it possible for Weibo users to tag a topic they are addressing in their post so that their content pops up whenever other people search for that hashtag.
Different from Twitter, Weibo hashtags also have their own page where the hashtag is displayed on top, displaying how many people have viewed the hashtag, how many comments the hashtag is tagged in, and allowing users to share the hashtag page with others.
A Super Topic goes beyond the hashtag. It basically is a community account where all sort of information is shared and organized. People can 'follow' (关注) a Super Topic and can also 'sign in' (签到).
On the main page of every Super Topic page, the main subject or purpose of the super topic is briefly explained, and the number of views, followers, and posts are displayed.
A super topic-page can be created by any Weibo user and can have up to three major hosts, and ten sub-hosts. The main host(s) can decide which content will be featured as essential, they can place sticky notes, and post links to suggested topics.
#2 A Super Topic Is a Way to Organize Content
Super Topic pages allow hosts to organize relevant content in the way they want. Besides the comment area, the page consists of multiple tabs.
A tab right underneath the main featured information on the page, for example, shows the "sticky posts" (置顶帖) that the host(s) of the page have placed there, linking to relevant information or trending hashtag pages. Below the sticky notes, all the posts posted in the Super Topic community are displayed.
One of the most important tabs within the Super Topic page is called "essential content" (精花), which only shows the content that is manually selected by the host(s). This is often where opinion pieces, articles, official news, or photos, etc. are collected and separated from all the other posts.
Another tab is the "Hall of Fame" (名人堂), which mainly functions as a reference page. It features links to the personal Weibo pages of the super topic page host(s), links to the Weibo pages of top contributors, and shows a list of the biggest fans of the Super Topic. Who the biggest fan of the page is, is decided by the number of consecutive days a person has "checked-in" on the page.
#3 Super Topics Are a Place for Fans to Gather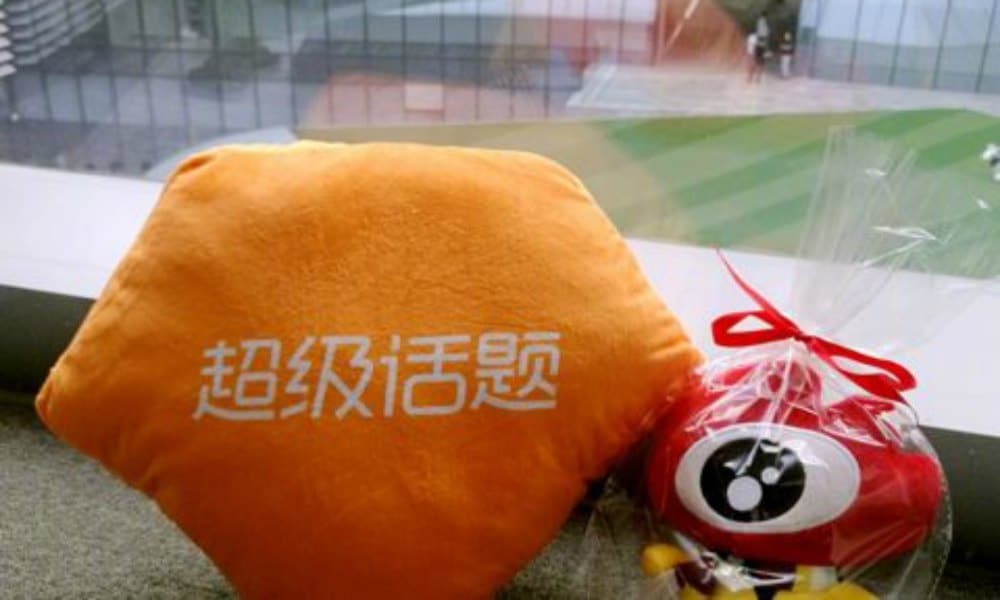 Although a Super Topic could basically be about anything, from cities to products or hobbies, Super Topics are often created for Chinese celebrities, video games, football clubs, or TV dramas.
Through Super Topic pages, a sense of community can be created. People can be ranked for being the most contributive or for checking in daily, and comment on each other's posts, making it a home base for many fan clubs across China.
The host(s) can also help somebody's page (e.g. a celebrity account) grow by proposing them to others within the group.
Super Groups are ranked on Weibo based on their popularity. This also gives fans more reason to stay active in the group, making their Super Topic top ranking within their specific category (TV drama, food, photography, sports, games, etc).
What makes the Super Topic group more 'private' than the common Weibo area, is that people posting within the Super Topic can decide whether or not they also want their comment shared on their own Weibo page or not. If they choose not to, their comments or posts will only be visible within the Super Topic community.
By Manya Koetse & Gabi Verberg, with contributions from Boyu Xiao
Spotted a mistake or want to add something? Please let us know in comments below or email us.
©2019 Whatsonweibo. All rights reserved. Do not reproduce our content without permission – you can contact us at info@whatsonweibo.com
Online Controversy over Mandatory GPS Tracking Smartwatches for Chinese Street Cleaners
Being a street cleaner in 2019 China now involves wearing a mandatory smartwatch with GPS tracking.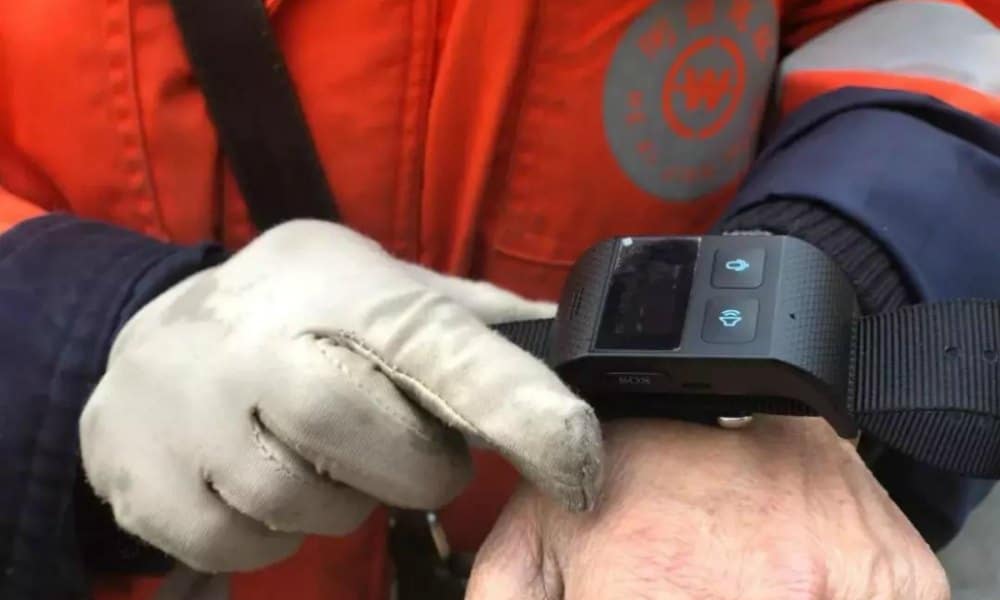 The times of chatting with the neighbors, taking a break, or doing some shopping during work hours are seemingly over for Nanjing's street cleaners now that their every move is monitored through a special smartwatch. News of the mandatory GPS tracking bracelets for sanitary workers triggered public outcry earlier this month. But it's not just Nanjing street cleaners that are subjected to this policy.
Earlier this month, the introduction of smartwatches tracking the movements of street cleaners in Nanjing attracted the attention of Chinese netizens and international media after the new policy was made public on April 3rd.
In March of this year, the sanitation department in the Hexi area of Nanjing, Jiangsu, started a pilot with a smartwatch that sanitation workers are obliged to wear. The watch has a built-in real-time GPS tracking system, allowing the Nanjing Hexi Smart Sanitation Center to monitor workers' movements.
In a short video published by Toutiao News, a spokesperson of the Smart Sanitation Command Center* explained that the smartwatch currently allows the company to assess the workers in three ways: they can register workers' attendance, collect statistics of workers leaving their designated work area, and report on workers that remain in the same position exceeding the allowed amount of time.
Sanitation workers also commented on their new working system. One person interviewed said: "Why wouldn't I be allowed to have a half-an-hour break? Look, the street is all clean, there is nothing to be cleaned up. They are crazy for making us move up and down the street for no reason."
Street cleaners also said that the system would automatically report them if they had been in the same spot for more than twenty minutes. The smartwatch would then subsequently encourage them to move, calling out "Jiayou! Jiayou!" ("Come on! Come on!").
That particular function was reportedly removed shortly after public outcry on the policy.
On Weibo, the hashtag "Smartwatch Automatically Yells 'Jiayou'" (#智能手表自动喊加油#) received over 2,5 million views, with the majority of commenters strongly rejecting the new approach.
Most commenters on this issue argued that the implementation of the smartwatch is "immoral" and that the Nanjing workers are "treated as criminals." Many others also pointed out that the workers, often senior citizens, should be able to rest for more than 20 minutes.
In light of the new policy, many people on social media also referred to the infamous fictional character Zhou "Bapi" (周扒皮). In the novel The Killing Wind, this landlord Zhou would stick his head into the henhouse stirring up the roosters to wake his laborers up earlier, so they would start working.
Some netizens came with an alternative solution, suggesting that the leaders of the company should wear the smartwatches themselves instead.
While the controversial function was eliminated, the GPS tracking function still stands.
Nanjing is not the first city to introduce GPS tracking smartwatches for its sanitary workers. Other cities where the same policy has been introduced are, for example, Chengdu, Hangzhou, Guangzhou, and Qingdao, according to Chinese media outlet Global Times.
In the summer of 2018, various Chinese media outlets already reported about the introduction of smartwatches for street cleaners in Guangzhou. At the time, the smartwatch policy was described as an innovative way to solve staff deployment and management problems, giving team leaders more insights into the real-time position of the street cleaners.
Whether or not the smartwatches do indeed improve work efficiency of street cleaners is still unclear, but there are no indications that the smartwatch policy will be changed at this point.
The tough work conditions of Chinese street cleaners, who work long hours and receive minimal pay, regularly become an issue of debate on Chinese social media. Besides praising the hard work of China's public cleaners, Chinese netizens often express their sympathy for the bad circumstances under which street sweepers have to work.
By Gabi Verberg
* (南京河西建环"智能环卫"综合调度监控指挥中心 Nanjing Hexi Jianhuan "Intelligent Sanitation" Integrated Dispatching Monitoring Command Center)
Spotted a mistake or want to add something? Please let us know in comments below or email us.
©2019 Whatsonweibo. All rights reserved. Do not reproduce our content without permission – you can contact us at info@whatsonweibo.com