From Study Xi to Himalaya FM: Top 5 Popular Chinese Learning & Study Apps
These are some of the most popular study and learning apps for Chinese mobile users.
Study apps are more popular in China than ever before. These are the apps that are favorites among Chinese mobile users, to expand their knowledge and study online.
Just three years ago, we wrote about the booming business of e-learning in China and the increasing popularity of cyber studying. In a time when Chinese mobile users spend more time on their phones than ever, the market has developed a lot since then, and study apps have become more popular than ever before.
The rise of online education (在线教育) has made it possible for people to study any topic they like, no matter how old they are, where they live, or what they do. Moreover, compared to traditional education, online studying is relatively cheap, or even free, making education more accessible to people from all layers of Chinese society. In this way, online education is a source of opportunities – both for mobile users and for companies tapping into the market.
We made our selections in our lists based on the data from the Android app stores Tencent, Baidu, Huawei, and Zhushou360. We tried our best to give you a representative overview of a variety of apps that are currently most used within this category in China, but want to remind you that these lists are no official "top 5" charts.
This article is the last of a series of five articles, listing popular Chinese apps in the categories of short video & live streaming, news, health & sports, and mobile games. We'll list the other categories for you below this article, but let's move over to review these mobile study and learning apps now.
#1 Help with Homework  作业帮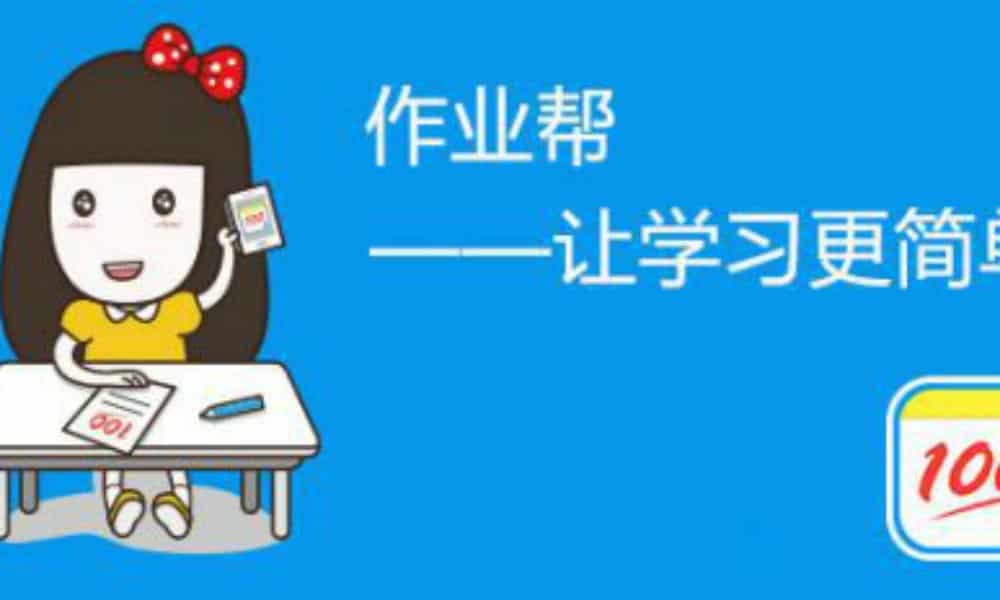 Help with Homework, as the name already suggests, is an app that provides primary and secondary students with study-enhancing features, offering help with courses including Chinese, English, math, history, physics, and chemistry.
In the partly free app, students can take pictures of their homework or tests. The app will then tell them if they made any mistakes. There is also a tutoring function including audio, free lessons, extra study material, a question bank, and a dictionary. It is also possible for users to upload their own essay which will then serve as an example for others.
The app was launched in 2014 by a like-named company in Beijing. Throughout the years, the app won several awards, but more importantly, it became the holy grail of every young student across the country.
According to their own website, Help with Homework has over 400 million users. And according to a report by Jiguang, more than 84 percent of the children up to the age of 15 who have a smartphone have a favorable attitude towards the app. But not only children benefit from the app. More than 82 percent of people in the age category 36 to 45 also showed a positive attitude toward the app.
In the Tencent Appstore and Apple stores, the app currently ranks subsequently first and fifth most popular education app.
#2 Study Xi Strong Country  学习强国
Study Xi is an app that was launched by the Propaganda Department of the Central Committee of the Communist Party. The app was launched on January 1st of this year, and has been a hit ever since.
The app is a multi-functional educational platform that offers users various ways to study Xi Jinping Thought, Party history, Chinese culture, history, and much more. To encourage users to study, the app also awards its users with incentives. There are several ways to earn points, for example through reading articles, watching videos, spending a certain amount of time on the app, sharing or saving articles or getting all the answers right with a quiz. With enough points, users can get discounts or free items online.
For more about this app, check out our 'Everything you need to know about the Study Xi app' article.
In the Apple store, the app currently ranks the most popular app overall.
#3 Himalaya FM 喜马拉雅FM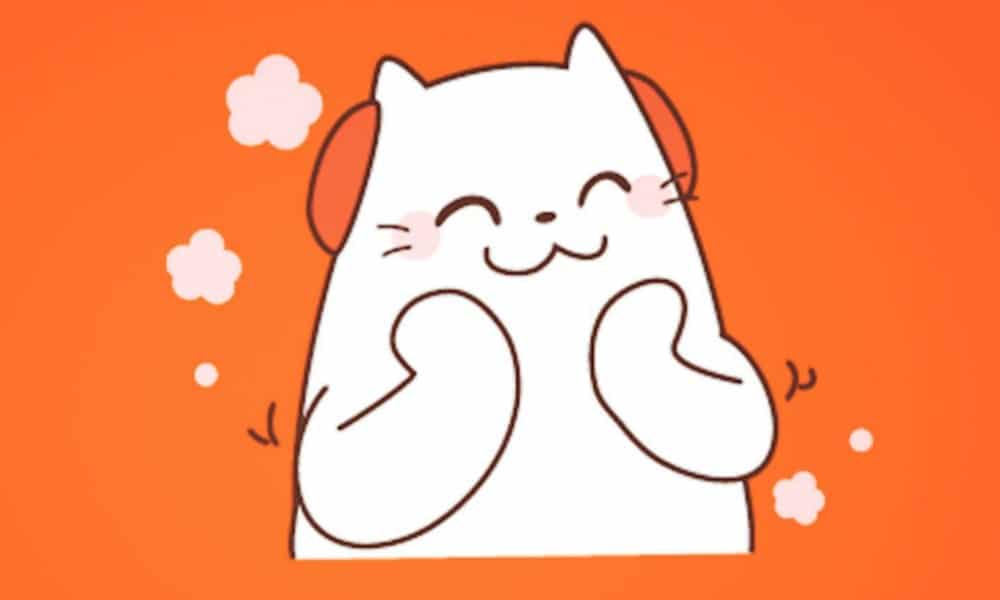 Himalaya is China's most popular audio sharing platform. The app was first launched in 2013 and was an instant success. Within two years, the app reached 200 million users, and continued steady growth. In 2017, Himalaya was selected amongst the 30 most influential Chinese enterprises of the century.
According to the company's website, Himalaya currently caters to 450 million people. They offer users a wide variety of (educational) podcasts, audiobooks, (live) radio, and music. Some audio is free, some features need to be paid for. For most paid features, users can first partly listen to the audio-book before they can decide upon whether or not they want to purchase it.
But Himalaya is not only about audio content. It is also Himalaya's mission to "empower podcast creators." By providing production, distribution, and marketing support, the app also helps creators to connect with their audiences and allow them to earn money.
In the fourth quarter of 2018, Himalaya's daily active users grew from 12 million to 13.4 million, making it the most popular app of 2018 in the category of knowledge.
Himalaya is also available in English. However, the Chinese and International Himalaya are two separate apps and use a different logo.
#4 iReader 掌阅
iReader is amongst the leading digital reading distribution platforms globally. The company was established in 2008, and since then set up cooperations with over 600 copyright collectives. Following the domestic success, iReader went global in 2015, and is now available in more than 150 countries and has 500 million users worldwide.
The Chinese version of the app divides its content in manga and "bookstore or book city" (书城), meaning everything but manga. Both categories, however, offer a wide variety of subjects. At first sight, most content is (partly) paid, but there is also a button for free books, audio books, and podcasts, offering access to a mass of content that helps to build on knowledge and to study.
According to a report by Jiguang, iReader was China's 62nd most successful app in 2018.
#5 Kai Shu Story 凯叔讲故事
Kai Shu Story is both a storytelling app for young children as a publishing house for children's books. The app is mainly focused on children in the kindergarten and primary school age group, offering a wide range of genres including fables and fairy tales, science and history, famous foreign works, and  – perhaps the most popular – Chinese literary works.
Different from most of the apps we covered in our "top 5 selections", the most popular content of Kai Shu Story is has a paywall. Top paid packages include The Three Kingdoms, Poetry is Coming, Journey to the West and Kai Shu Tells History, where China's history starting from the Shang Xia period up to the end of the Qing Dynasty is told in 635 stories.
In order to offer all users the opportunity to explore and learn in a fun way, the app also provides plenty of free content. But that is not all there is to it. Most stories end with a question to readers, who are then free to share their answers or post other remarks in a group chat. And for those whose listening skills are not so strong, most stories come with a written script too – also making this an excellent app for foreigners studying Chinese!
Kai Shu Story is founded by Mr. Wang Kai (王凯), a former host of China's Central Television Station (CCTV) and dubbing artist (see featured image of this article). Kai dubbed thousands of famous TV dramas and movies before he resigned to spend more time with his children.
One afternoon – so the story goes – he accidentally shared a story recording for his daughter with his daughter's kindergarten group-chat. After hearing the audio, Kai immediately received enthusiastic reactions from parents asking him to upload more stories. With his love for telling stories, he continued sharing his readings, and in no-time gathered a small fanbase. The members in the group chat gave him the affectionate name 'Kai Shu,' which literally translates as 'Uncle Kai.'
From 2014 to 2016, the group-chat evolved into an official WeChat account, which subsequently led to the app. Since the launch of the app in 2016, Kai and his team have uploaded more than 8000 stories, which have been played around 3 billion times, adding up to a staggering 229 million hours of listening, according to the official website.
Kai Shu Story is currently ranked among China's top-grossing education apps in the Chinese Apple Store.
Also see:
By Gabi Verberg, edited by Manya Koetse
Spotted a mistake or want to add something? Please let us know in comments below or email us.
©2019 Whatsonweibo. All rights reserved. Do not reproduce our content without permission – you can contact us at info@whatsonweibo.com
Meet Ren Xiaorong, People's Daily AI Virtual News Anchor
Although their functions are still limited, AI news anchors such as Ren Xiaorong are a sign of the future.
Ren Xiaorong (任小融) joined the Chinese state media outlet People's Daily as a virtual presenter/news anchor this week.
Ren Xiaorong is the AI-powered host of an app allowing users to ask questions related to the Two Sessions, the annual plenary sessions of the National People's Congress and of the Chinese People's Political Consultative Conference that have been taking place this week.
Through the People's Daily app, you can ask Ren Xiaorong to tell you more about various topics covered during the Two Sessions, including education, epidemic prevention, housing, employment, environmental protection, and many other issues.
According to the introduction video launched by People's Daily, Ren is also available to discuss other news topics people would like to know more about.
Ren Xiaorong is interactive to a certain (very limited) extent; users can select the topics they want to learn more about, but the app does not yet allow to ask specific questions.
A related hashtag went viral on Weibo on Sunday (#人民日报AI虚拟主播#), triggering discussions on the use of virtual news presenters.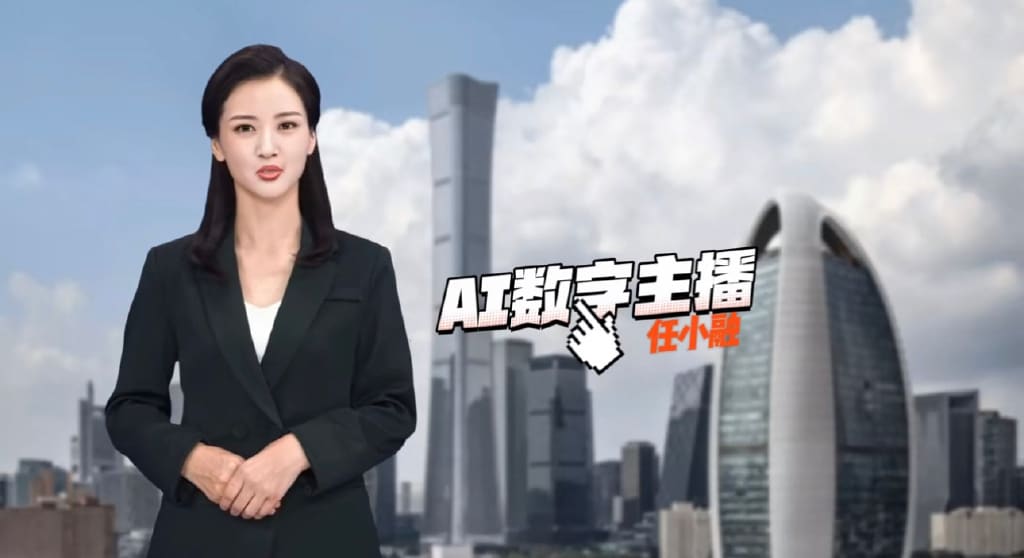 Ren Xiaorong is not the first People's Daily virtual news anchor. In 2019, the very first AI-powered presenter was unveiled at the 2019 Big Data Expo (#人民日报首位AI虚拟主播#). Guo Guo (果果), aka Little Guo Guo (小果果), was based on the real-life Chinese reporter Guo Xinyu (果欣禹).
China's state media outlets Xinhua, Beijing TV, Hunan TV, and CCTV previously also unveiled their own AI-powered virtual news anchors at a time when China's virtual idol market started to explode.
During the 2022 Winter Olympics in Beijing, there was also a virtual host and China's first AI sign language presenter.
Although news media outlets have started experimenting with virtual presenters for some time now, some netizens are still not convinced about the actual purpose of having virtual TV hosts and news anchors, especially when their AI-driven interactive functions are still limited.
Weibo blogging account 'Media People Online' (@传媒人在线) writes: "I've never really understood this, is there a shortage of broadcasting talent, or are AI anchors better at it? Why would you use a robot to broadcast the news? Are you spending so much money on an AI presenter just to show technological progress?"
But other bloggers (@夏日之阳新闻传播考研) think that virtual anchors could improve the quality and availability of news, since they could broadcast around the clock while saving on manpower, alleviating the pressure on newsrooms.
Whether people approve of virtual news readers or not, most agree Ren Xiaorong, along with her virtual colleagues, is a harbinger of the digitalization of the media at a time when artificial intelligence has already come to play a pivotal role in everyday activities.
Want to see Ren Xiaorong at work? Click this link on mobile.
By Manya Koetse 
Get the story behind the hashtag. Subscribe to What's on Weibo here to receive our newsletter and get access to our latest articles:
Spotted a mistake or want to add something? Please let us know in comments below or email us. First-time commenters, please be patient – we will have to manually approve your comment before it appears.
©2023 Whatsonweibo. All rights reserved. Do not reproduce our content without permission – you can contact us at info@whatsonweibo.com.
U.S. Embassy Launches WeChat Stickers Featuring Cartoon Eagle
A Weibo hashtag about the eagle stickers, that feature some phrases previously used by China's Foreign Ministry, has now been taken offline.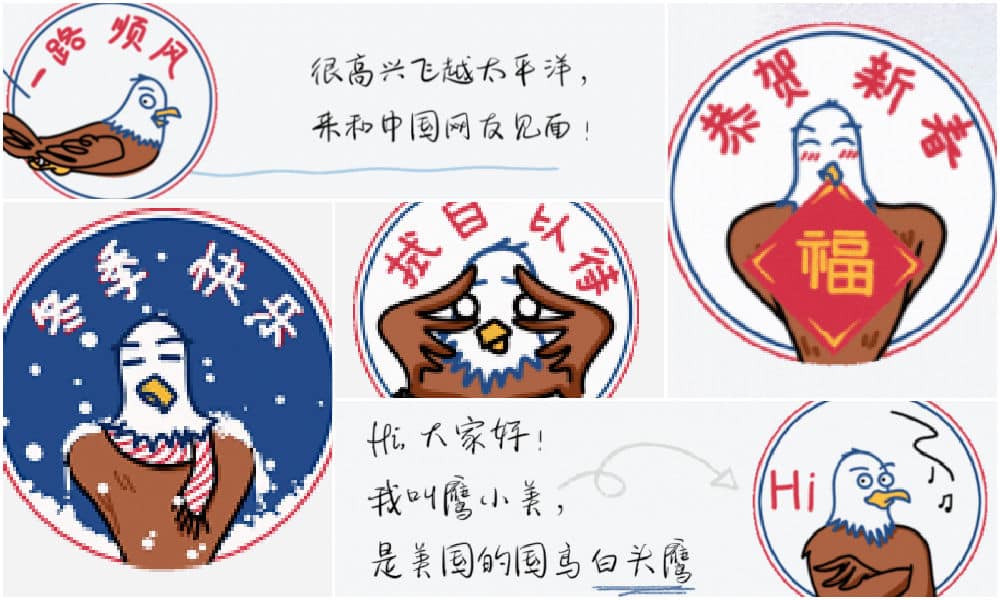 On January 30, the American Embassy in China announced the launch of its very own series of social media gifs, a special 'emoticon collection' (表情包), featuring a little, somewhat silly cartoon eagle.
The U.S. Embassy launched the eagle series on WeChat and also announced the series on their Weibo account, writing that the eagle made its first public appearance in light of the festivities surrounding the Chinese New Year.
The eagle is called "Xiaomei" or "Little Mei" (鹰小美). The 'mei' is part of 美国 Měiguó, Chinese for the 'United States,' but měi also means beautiful and pretty.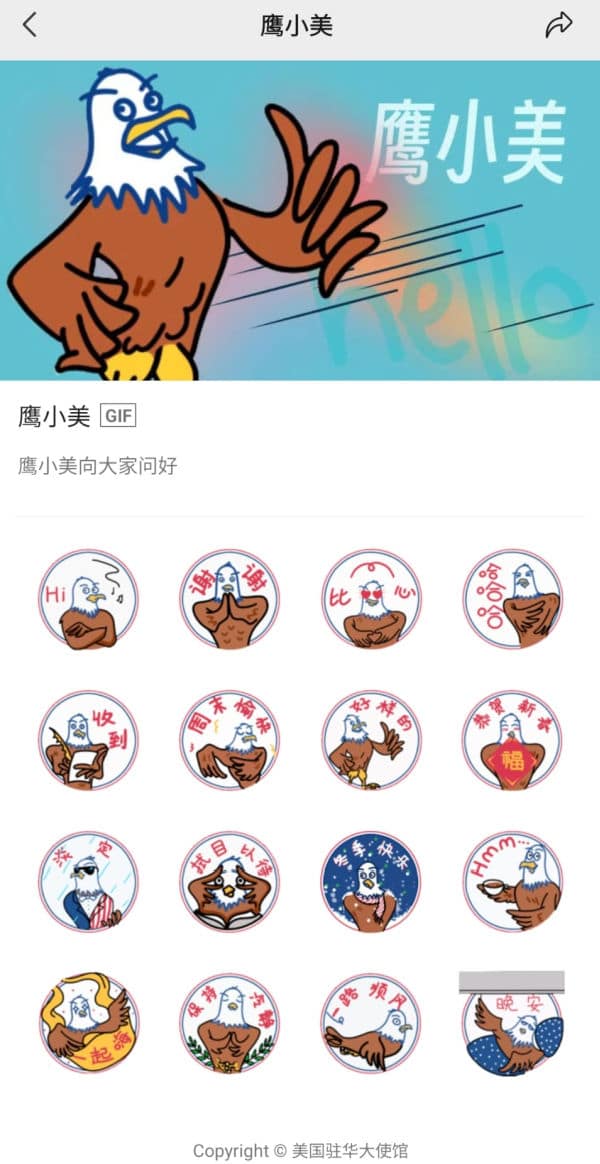 The American embassy issued a total of 16 different animated stickers, and they're intended to be used on Tencent's WeChat, where users can download all kinds of different emoticons or stickers to use in conversations.
WeChat users often use many different animated stickers in conversations to express emotions, make jokes, or increase the festive mood (by sending out celebratory New Year's or birthday etc gifs). Users can download new and preferred sticker packages through the app's sticker section.
One sticker shows Xiaomei with a festive decoration with 福 (fú) for blessing and prosperity, wishing everyone a happy start to the Chinese Lunar New Year. There are also stickers showing the texts "happy winter," "hi," and "thank you."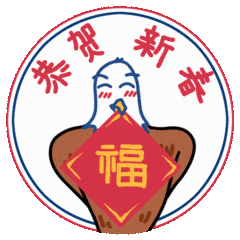 Another sticker in the series that has triggered some online responses is one that shows the eagle with a surprised look, wiping its eyes, with the words "wait and see" written above. The Chinese expression used is 拭目以待 shìmù yǐdài, to eagerly wait for something to happen, literally meaning to wipe one's eyes and wait.
This same expression was often used by the Chinese Foreign Ministry spokesperson Zhao Lijian (赵立坚) during press conferences, and he also used it in 2022 when responding to questions related to Nancy Pelosi's controversial visit to Taiwan and how the Chinese military would respond (e.g. he first used "wait and see" in the context of waiting to see if Pelosi would actually dare to go to Taiwan or not). But Zhao also used "please wait and see" (请大家拭目以待) when foreign reporters asked him how China would respond to the announced U.S. boycott of the Winter Olympics in 2021.
The Little Mei emoji triggered the most responses as some netizens felt it was meant as a sneer to the Chinese Foreign Ministry.
One of Little Mei's quotes is also "remain calm" (保持冷静 bǎochí lěngjìng), which was – perhaps coincidentally – also often used by Zhao in the context of the war in Ukraine and to refer to other international conflicts or tensions ("all parties should remain calm"). The animated sticker also has olive branches growing behind the eagle.
It recently became known that Zhao, who became known as the 'Wolf Warrior' diplomat, was removed as the Foreign Ministry spokesperson and was moved to the Department of Boundary and Ocean Affairs.
Especially in the context of Zhao leaving his post, some wondered why the U.S. Embassy would use phrases related to his press conferences for their new emoticons.
Although some people suggested the WeChat stickers were not launched in China with good intentions, others appreciated the humorous visuals and felt it was funny. Some also joked that America was infiltrating Chinese social media with its cultural export ("文化输出"), and others wondered if they could not also introduce some other stickers with more Chinese Foreign Ministry popular phrases on them.
A hashtag related to the topic made its rounds on Weibo on Tuesday (#美驻华大使馆上线鹰小美表情包#), but the topic suddenly was taken offline on Tuesday evening local time, along with some of the media reports about the remarkable WeChat series.
The WeChat stickers are still available for downloading by scanning the QR code below through WeChat.
By Manya Koetse , with contributions by Miranda Barnes
Get the story behind the hashtag. Subscribe to What's on Weibo here to receive our newsletter and get access to our latest articles:
Spotted a mistake or want to add something? Please let us know in comments below or email us. First-time commenters, please be patient – we will have to manually approve your comment before it appears.
©2023 Whatsonweibo. All rights reserved. Do not reproduce our content without permission – you can contact us at info@whatsonweibo.com.