Will the Real Peppa Please Stand Up? – The War Between Peppa Pig and China Copycats
How Peppa Pig became the victim of thousands of "trademark squatters" in China.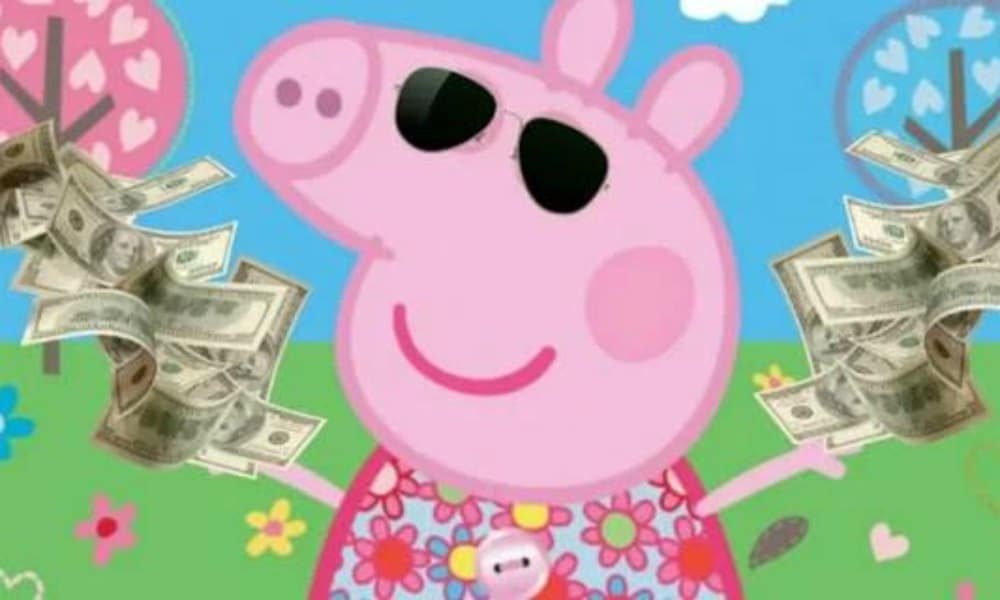 Peppa Pig is one of the most popular cartoon figures in China, but the company behind the porcine celebrity is losing out on millions of dollars. For years, so-called "trademark squatters" have been registering Peppa trademarks in China to profit from the piglet's PRC success.
From Peppa Pig t-shirts to tattoos to tableware – over the past few years, the British cartoon pig Peppa has conquered the Chinese market and its merchandise is being sold from Taobao to neighborhood shops.
But the tens of millions of dollars that the company behind Peppa Pig – Entertainment One UK Limited – should have gained from its big China boom, have gone to many other companies instead. In 2011, long before Peppa had her big breakthrough in the PRC, people have scrambled to register for Peppa Pig (小猪佩奇) trademarks in China.
According to various news sources, one company (扬州金霞塑胶有限公司) registered 21 different variations of a 'Peppa Pig' trademark back in 2011, and one person by the name of Cai (蔡X) even registered 100 trademarks similar to Peppa Pig in that same year across different industries.
The topic of unauthorized Peppa Pig products and brands in China gained a lot of attention on Chinese social media this week, after Chinese news outlet The Paper published an interview with Entertainment One's Brand Protection senior director Niall Trainor on September 25, in which he was quoted as saying that due to copyright infringement, the company has suffered "a loss of tens of millions of dollars in China alone, without exaggeration."

Peppa Pig and the Trademark Squatters

Trainor explained that one of the biggest challenges for Entertainment One UK in fighting unofficial Peppa Pig goods or services in China, is that their trademark has already since long been (successfully) registered across various industries in China, from educational fields to dental healthcare industries.
In China, anyone is basically allowed to apply for a trademark for a specific industry. It is a lengthy process that can take up to two years to be approved, if no objections were received. The country has a so-called "first-to-file" and "multi-class application" system, meaning the person who registered the trademark in a certain category first, will get all the rights to distribute and sell the products within that class.
But there are many people taking advantage of this system. So-called "trademark squatters" (商标抢注者) try to register trademarks across various classes for the purpose of earning money, often specifically targeting well-known foreign trademarks in doing so. Language barriers and foreign companies' unfamiliarity with Chinese trademark procedures make them especially vulnerable to these kinds of practices.
A well-known example is that of Apple, as introduced by Sunny Chang in "Combating Trademark Squatting in China." Although the American company made their first application for their iPhone trademark in China in 2002, they only did so in the class of "computers and computer software" (Chang 2014, 338). One Chinese company soon seized the opportunity, and managed to successfully register the iPhone trademark under the "phones and mobile phones" category. Eventually, Apple ended up paying that company $3.65 million to reclaim their rights to the trademark. For a 'trademark squatter,' there is a fortune to be made from a relatively simple registration procedure.
Recently, there is more attention for victims of this kind of "bad faith trademark registration" (恶意抢注). Earlier this month, a court ruling in Hangzhou involving Bayer and one of its sunscreen brands (see this article) pointed out that victims of trademark squatters may be able to pursue civil actions for compensation against them.
But for Peppa Pig, a lot of damage has already been done. Peppa first aired as a British animated television series (produced by Astley Baker Davies) in May of 2004, but it took more than eleven years before the show was officially launched in the PRC (CCTV/June 2015). Since then, Peppa Pig has become one of the most popular programs for preschoolers in China. The early 'trademark squatters' were years ahead of its big success.
The Peppa Pig brand especially suffered from the fake Peppa merchandise industry in China in 2017, when the little pig became somewhat of an icon on Chinese social media and in the trendy fashion scene.
Earlier this year, What's on Weibo published an article discussing the pig's status as a cultural icon for some subcultural groups in China.

No Pity for Peppa

As Peppa's popularity in China is still on the rise, the trademark war is anything but over. According to the The Paper, one Shenzhen company registered the trademark of George Pig (小猪乔治, Peppa's little brother) in 2016 in a total of 28 categories, varying from board games to puppets. Their application was successfully completed earlier this year.
Meanwhile, Entertainment One is fighting a neverending battle against copyright infringement in China, but has failed to even register its Peppa Pig trademark in categories such as 'plush toys,' since others beat them to it.
On Weibo, the hashtag "The Domestic Fight over the Peppa Pig Trademark" (#小猪佩奇商标国内被抢注#) has been viewed more than 11 million times today.
Many people call "trademark squatting" a practice that is similar to a lottery, as one never knows if their efforts to register various trademarks are actually going to pay off. Some even praise those who registered Peppa trademarks as early as 2011 for their 'prophetic vision' about the pig's coming popularity in the PRC years down the road.
There are many commenters who do not seem to sympathize at all with the British creative company behind Peppa and their struggle over the Peppa trademark. "Foreigners have also taken many trademarks from China," a typical comment says: "We'll also never get that money back."
"Whoever registered the trademark first is to whom it belongs," many other people comment.
There are, however, some people who are worried about their Peppa products, wondering: "So are my Peppa showergel, cookies, and sweets the real thing or not?"
Some voices speak out for better protection of copyright in China, saying: "Originality needs to be protected."
Ironically, a verified Weibo account named "Peppa Pig" (@小猪佩奇PeppaPig), registered by a company in Xiamen (厦门小黄人科技有限公司), also responded to the issue, calling those people fighting over the Peppa trademark "abominable."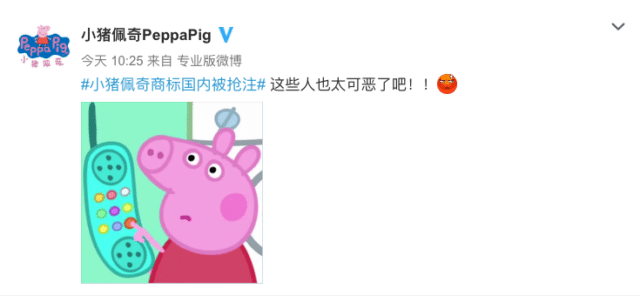 Some people do not understand what all the fuss is about in the first place, writing: "Why are people going crazy over a pig that just looks like a blow dryer anyway?"
By Manya Koetse, with contributions from Miranda Barnes
Follow @whatsonweibo
References
Chang, Sunny. 2014. "Combating Trademark Squatting in China: New Developments in Chinese Trademark Law and Suggestions for the Future. Northwestern Journal of International Law & Business 34(2): 337-358.
Spotted a mistake or want to add something? Please let us know in comments below or email us.
©2018 Whatsonweibo. All rights reserved. Do not reproduce our content without permission – you can contact us at info@whatsonweibo.com.
China's Top Mobile Gaming Apps
In a booming online gaming market, these are some of the apps most appreciated by Chinese online gamers today.
China has the largest mobile gaming market in the world. It's an exciting market not just for game-lovers, but also for those into marketing and advertising.
One of the key drivers behind this online gaming environment is the fact that China is a mobile-first country. China's average mobile user owns a relatively cheap but high-performance mobile phone, which enables them to play mobile games. As the quality of China's smartphones keeps on rising, so are the possibilities and developments within China's mobile gaming market.
The Chinese gaming industry is flourishing, but also highly controlled. Online games are allowed to be imported, but have to pass the content censorship procedures and must be 'ideologically compatible' for the Chinese market. Many games, such as this year's Resident Evil 2, are not allowed into mainland China.
To gain more insights in this enormous market, we list five of the mobile apps that currently play an important role in the mobile gaming industry. We made our selection based on the data from the Android app stores Tencent, Baidu, Huawei, and Zhushou360. We tried our best to give you a representative overview of a variety of apps that are currently most used in China, but want to remind you that these lists are by no official "top 5" charts.
This article is part of a series of five articles, listing popular Chinese apps in the categories of short video & live streaming, news, health & sports, and knowledge & education. We'll list the other categories for you below this article, but let's move over to review these popular mobile gaming apps now.
#1 PlayerUnknown's Battlegrounds 绝地求生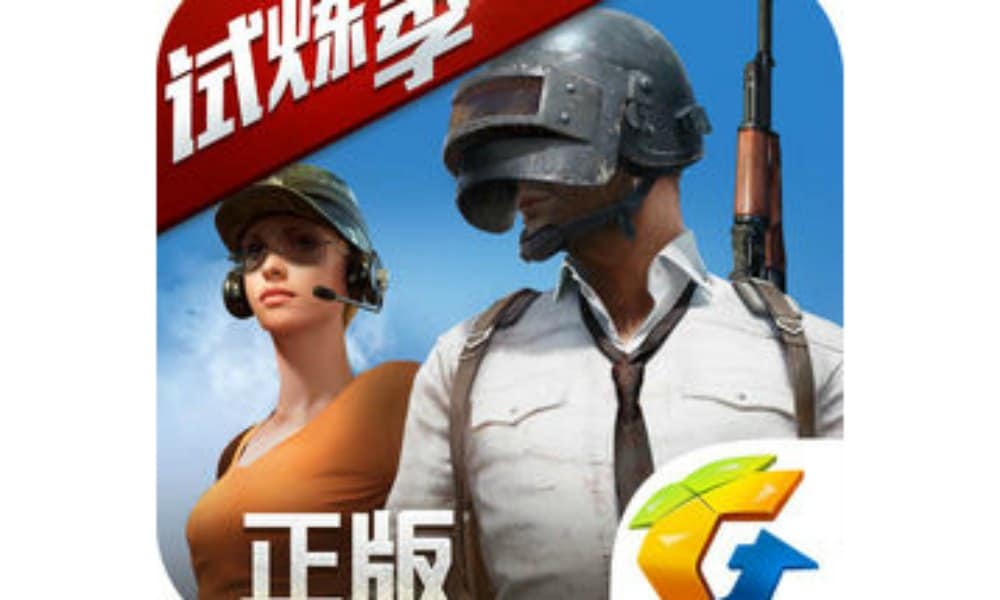 PlayersUnknown's Battleground (PUGB) is a so-called 'sandbox style' survival game, which basically means that gamers are allowed to freely roam and change the game, that does not have a set storyline, and that they are required to do all they can to survive as long as possible by eliminating its competitors.
In this online multiplayer game, that is called a Fortnite rival, players are placed together with up to 100 other players on an island. As the game proceeds, the battlefield gradually shrinks, putting more pressure on its players. The users have to assemble weapons and other necessities, and in doing so, need to kill their competitors and take their possessions. The last person left is the winner.
PUBG, which is currently the most popular mobile phone game app in China, was created by the South Korean Bluehole. In 2017, Chinese gaming giant Tencent launched the mobile app version of the game. The Chinese version is not entirely the same: it has been adapted to make sure it aligns with 'socialist values.'
At the moment, there are two versions of PUGB games: Exciting Battlefield (刺激战场) and Full Ahead (全军出击). The games Exciting Battlefield and Full Ahead subsequently ranked most and third most popular game app in the Chinese Apple stores in 2018, with Exciting Battlefield reaching 14,9 million daily active users at the end of 2018. Currently, Exciting Battlefield still ranks the most popular game app in both the Tencent and Zhushou360 app stores.
#2 Honor of Kings or Kings of Glory 王者荣耀
Honor of Kings is a game developed and published by Tencent which was first launched in 2015. The game is a multiplayer online battle arena game, where players have to team up for a five-to-five battle.
Every user can personally assemble their hero and equip it with certain features such as appearance, powers, etc. The goal of the game is to destroy the opponent's base.
In 2018, Honor of Kings was the second most popular game app in the Chinese Apple store with 53,8 million daily active users in the last quarter. This year, the game especially rose in popularity during the Chinese Lunar New Year: in the week from 4-10 February, Honor of Kings reached 92 million daily active users.
But the game's popularity isn't limited to China. In 2017, Tencent launched an international adaption of the game called Arena of Valor. The game was adopted as one of the games at the eSport Demonstration Event at the 2018 Asian Games, where the Chinese team won the gold medal.
#3 Speed QQ / QQ飞车
Speed QQ is a 3D game that combines both casual and competitive racing. The game has three kingdoms: wind, fire, and fantasy.
In each kingdom, there are different kinds of races, and players can move up levels if they beat other players. In the end, the strongest player of all will be crowned 'king.' To prove their skills, the best players of each kingdom can also race against each other in races played on racetracks on the border of the several kingdoms.
The game can be played by either a single player or multiplayer, with a maximum of six players.
Speed QQ, just as Honor of Kings and PUBG, is a game by Tencent  – it is the world's largest game distributor by revenue. Speed QQ was first launched in January 2008 as a PC version, and it was not until 2017 that the mobile app version was released.
In 2018, it became the fourth most popular game app in Chinese Apple stores, with nearly 25 million downloads in that same year.
#4 Identity V 第5人格  
Identity V is a so-called asymmetric warfare game, meaning that the game is a wargame between individuals or a group of players and their hostile opponent.
The horror game, designed in gothic art style, is a one-versus-four multiplayer game. Later in the game, players can decide whether they want to play either the hunter or one of the four survivors.
However, the game is mainly a survivor-based game. The player first enters the game as a detective who receives a mysterious letter inviting the player to investigate an abandoned estate and search for a missing girl. As the player is searching for clues about the missing girl, a hunter will try to catch the player and strap it to a rocket ready for blast off. This is where the three other survivors come in; those are the ones who can free their fellow-survivor from the racket. But if they are too late, the player will be fired off and lose.
Identity V is the newest game app in our selection as it was launched in April of last year by NetEase. Despite its short period on the market, the game gained significant success. The app was the fifth most popular game app in Chinese Apple stores in 2018, with over 26 million downloads.
#5 Mini World 迷你世界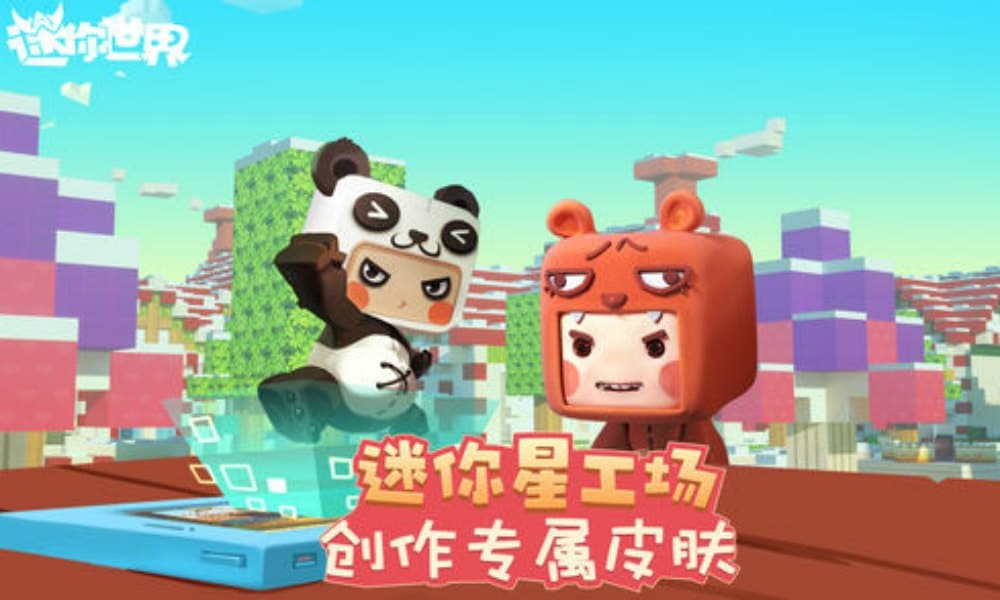 Mini World is a 3D sandbox style game, allowing its users to roam around in the virtual world of the game.
Mini World, also called a block art game, allows its players to build their world by moving around blocks and placing other elements. They can do this alone, but they can also invite friends and create a dream world together. The game closely resembles the Swedish game Minecraft (我的世界), which is also available in China.
Mini World was first launched in December 2015 by a Shenzhen based company. A couple of years later, the game was available in both Android and Apple stores. In 2018, Mini World became the fourth most popular game app in China with 3.7 million daily active users in the third quarter.
At the beginning of this year, Mini World released a new version of its game, which brings it back in the top ten most popular apps in both the Zhushou360 Appstore and Baidu Appstore.
Also see:
By Gabi Verberg, edited by Manya Koetse
Spotted a mistake or want to add something? Please let us know in comments below or email us.
©2019 Whatsonweibo. All rights reserved. Do not reproduce our content without permission – you can contact us at info@whatsonweibo.com
UPDATE: Taiwanese 'Devotion' Game Taken down in Mainland China amid Discussions over "Hidden Insults"
The super popular Devotion game is being blocked in the PRC after users discovered hidden messages insulting President Xi.
First published
Just within days after made-in-Taiwan horror game Devotion was released and became an online hit with Chinese players, the game has been blocked in mainland China amid discussions of the game containing secret insults towards Chinese President Xi Jinping.
Yesterday, we covered how Chinese gamers were going crazy over the first-person atmospheric horror game Devotion (还愿). The popular game took social media by storm this week, triggering discussions all over Weibo; the hashtag #Devotion (#还愿) received over 120 million views on Weibo within no time.
But today the game has been taken offline in mainland China, with discussions focusing on the game allegedly containing hidden insults directed at Chinese President Xi Jinping.
The Devotion game has certain so-called 'Easter Eggs' (小彩蛋) which are hidden jokes and secrets that are concealed throughout games that would only be noticeable to people searching for them or paying extreme attention to the details of the game.
Some of these 'Easter Eggs' in the Devotion game seem to be highly political. One obscure detail on an evil talisman in the game shows an indirect insult of Xi Jinping (featured image and see image below), with four characters on the side of the object (呢嘛叭淇) representing a curse in Hakka while the stamp in the middle of the image showing the characters for 'Winnie,' which refers to Winnie the Pooh – the Chinese President is often compared to the bear for various reasons. The 'curse' would then mean something along the lines of "Xi Winnie the Pooh Moron."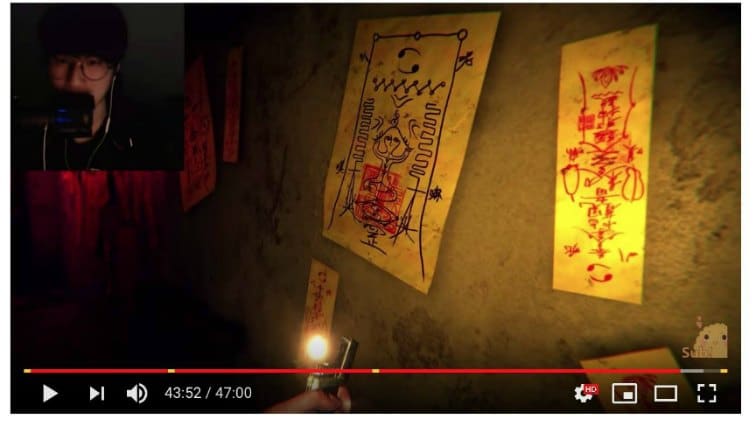 As explained by Spieltimes here, the seal in the middle of the talisman, which is considered evil in traditional Chinese culture, shows the name of the President next to the characters for Winnie.
One of the persons to expose the so-called "Easter Egg" is a well-known Weibo blogger from Shanxi, who is a secretary of the Daoist Society (@全真道士梁兴扬). He wrote that he had stopped playing the game after noticing the insults to the Chinese leader. His post has since been deleted.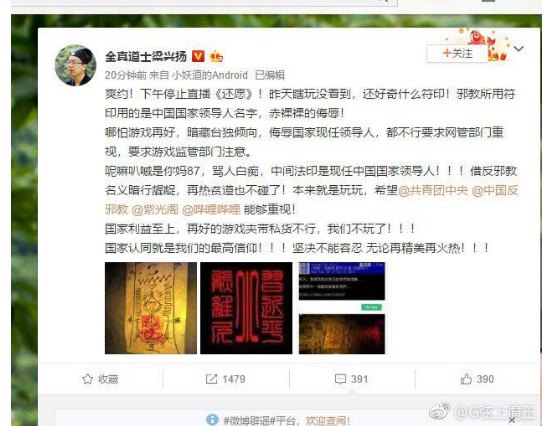 In another part of the game, there allegedly is a newspaper segment that is showing what is believed to be a blurred picture of a younger Xi, with the headline saying that 'Baozi' (also used as a nickname) has been sentenced to prison, even suggesting he has been given "capital punishment."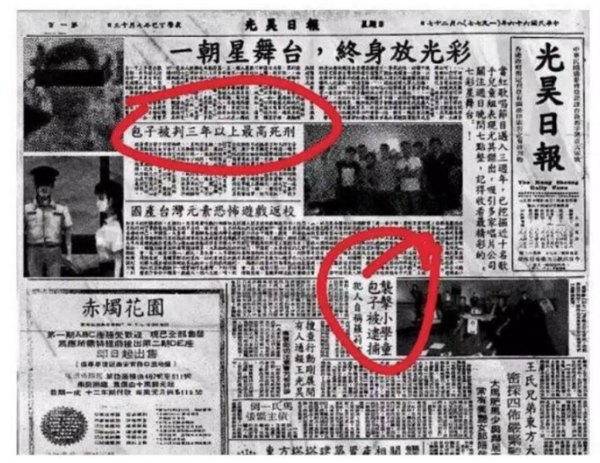 People believe that the blurred image is that of the President. Please keep in mind that this image is being spread online but we have not been able to verify yet if it actually comes up in the game, and consider the fact that it may have been photoshopped (we'll update if more facts surface). Updated later: although this was suggested, it turns out that this is not true.
At time of writing, the live-streaming videos of the game through the online platform Billibili seem to be taken down, or at least, a search for the game now comes up with zero results. When searching for the Chinese name of the game on the Chinese version of online platform Steam, we also found no results at time of writing. The game is still available for international users. For Chinese users, only the soundtrack of the game is available now.
Meanwhile, the Taiwanese developer of the game, Red Candle, has issued an apology through Facebook, stating that the "insults," that were allegedly referring to "internet sub cultures," were already removed from the version released on Thursday night.
The Chinese publisher of the game, Indevient, has also issued an apology and stated it would end its cooperation with the game.
Various discussions across several online platforms show that Chinese netizens are outraged. On Weibo, some commenters said that they felt they were being insulted while the developer was also taking their money. On Steam, Chinese commenters also said that the game was "sh*t" for using its platform as a "political tool."
Hashtags such as "Devotion Game Insults China" (#还愿游戏辱华#), "Reject/Boycott the Devotion Game" (#抵制游戏还愿#), and "Devotion Gate Brings Disaster to Steam" (#游戏《还愿》事件或殃及steam#), are quickly spreading on Weibo.
On the news site Spieltimes, which is focused on reporting on video games and more, the current Devotion scandal is being described as possibly "disastrous" and "a matter of utmost importance for Chinese players and the entire Chinese gaming community," suggesting that this matter might possibly lead to a Chinese ban on the Steam site, which is a leading multi-player platform and game distributor.
As the game is now no longer available in mainland China, some commenters on Weibo are asking for their money back, an issue that Red Candle has not responded to yet.
For more information on this case, also see the coverage on Spieltimes here and its extensive coverage on the issue here.
By Boyu Xiao and Manya Koetse
Spotted a mistake or want to add something? Please email us.
©2019 Whatsonweibo. All rights reserved. Do not reproduce our content without permission – you can contact us at info@whatsonweibo.com.