Will the Real Peppa Please Stand Up? – The War Between Peppa Pig and China Copycats
How Peppa Pig became the victim of thousands of "trademark squatters" in China.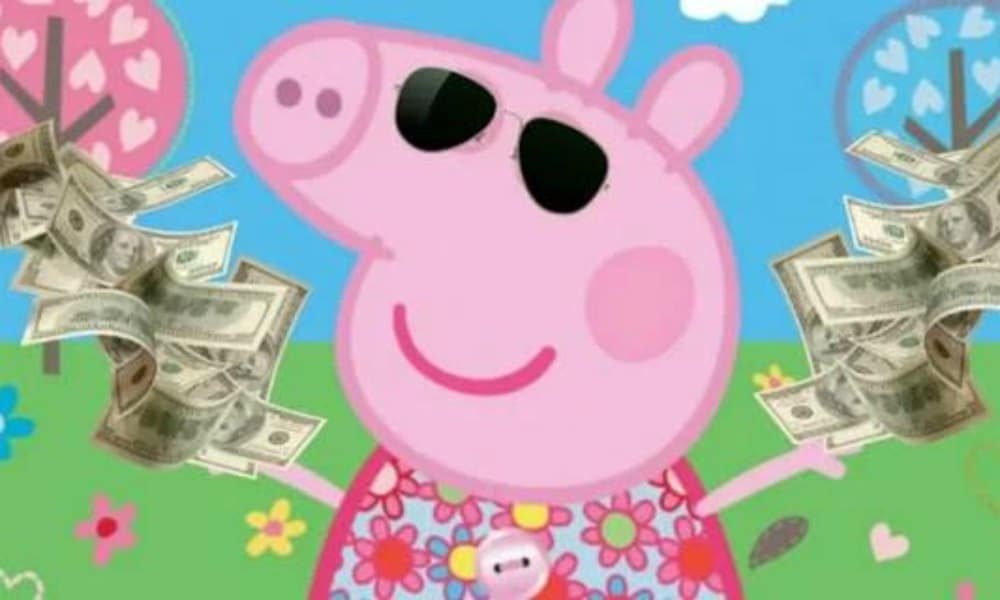 Peppa Pig is one of the most popular cartoon figures in China, but the company behind the porcine celebrity is losing out on millions of dollars. For years, so-called "trademark squatters" have been registering Peppa trademarks in China to profit from the piglet's PRC success.
From Peppa Pig t-shirts to tattoos to tableware – over the past few years, the British cartoon pig Peppa has conquered the Chinese market and its merchandise is being sold from Taobao to neighborhood shops.
But the tens of millions of dollars that the company behind Peppa Pig – Entertainment One UK Limited – should have gained from its big China boom, have gone to many other companies instead. In 2011, long before Peppa had her big breakthrough in the PRC, people have scrambled to register for Peppa Pig (小猪佩奇) trademarks in China.
According to various news sources, one company (扬州金霞塑胶有限公司) registered 21 different variations of a 'Peppa Pig' trademark back in 2011, and one person by the name of Cai (蔡X) even registered 100 trademarks similar to Peppa Pig in that same year across different industries.
The topic of unauthorized Peppa Pig products and brands in China gained a lot of attention on Chinese social media this week, after Chinese news outlet The Paper published an interview with Entertainment One's Brand Protection senior director Niall Trainor on September 25, in which he was quoted as saying that due to copyright infringement, the company has suffered "a loss of tens of millions of dollars in China alone, without exaggeration."

Peppa Pig and the Trademark Squatters

Trainor explained that one of the biggest challenges for Entertainment One UK in fighting unofficial Peppa Pig goods or services in China, is that their trademark has already since long been (successfully) registered across various industries in China, from educational fields to dental healthcare industries.
In China, anyone is basically allowed to apply for a trademark for a specific industry. It is a lengthy process that can take up to two years to be approved, if no objections were received. The country has a so-called "first-to-file" and "multi-class application" system, meaning the person who registered the trademark in a certain category first, will get all the rights to distribute and sell the products within that class.
But there are many people taking advantage of this system. So-called "trademark squatters" (商标抢注者) try to register trademarks across various classes for the purpose of earning money, often specifically targeting well-known foreign trademarks in doing so. Language barriers and foreign companies' unfamiliarity with Chinese trademark procedures make them especially vulnerable to these kinds of practices.
A well-known example is that of Apple, as introduced by Sunny Chang in "Combating Trademark Squatting in China." Although the American company made their first application for their iPhone trademark in China in 2002, they only did so in the class of "computers and computer software" (Chang 2014, 338). One Chinese company soon seized the opportunity, and managed to successfully register the iPhone trademark under the "phones and mobile phones" category. Eventually, Apple ended up paying that company $3.65 million to reclaim their rights to the trademark. For a 'trademark squatter,' there is a fortune to be made from a relatively simple registration procedure.
Recently, there is more attention for victims of this kind of "bad faith trademark registration" (恶意抢注). Earlier this month, a court ruling in Hangzhou involving Bayer and one of its sunscreen brands (see this article) pointed out that victims of trademark squatters may be able to pursue civil actions for compensation against them.
But for Peppa Pig, a lot of damage has already been done. Peppa first aired as a British animated television series (produced by Astley Baker Davies) in May of 2004, but it took more than eleven years before the show was officially launched in the PRC (CCTV/June 2015). Since then, Peppa Pig has become one of the most popular programs for preschoolers in China. The early 'trademark squatters' were years ahead of its big success.
The Peppa Pig brand especially suffered from the fake Peppa merchandise industry in China in 2017, when the little pig became somewhat of an icon on Chinese social media and in the trendy fashion scene.
Earlier this year, What's on Weibo published an article discussing the pig's status as a cultural icon for some subcultural groups in China.

No Pity for Peppa

As Peppa's popularity in China is still on the rise, the trademark war is anything but over. According to the The Paper, one Shenzhen company registered the trademark of George Pig (小猪乔治, Peppa's little brother) in 2016 in a total of 28 categories, varying from board games to puppets. Their application was successfully completed earlier this year.
Meanwhile, Entertainment One is fighting a neverending battle against copyright infringement in China, but has failed to even register its Peppa Pig trademark in categories such as 'plush toys,' since others beat them to it.
On Weibo, the hashtag "The Domestic Fight over the Peppa Pig Trademark" (#小猪佩奇商标国内被抢注#) has been viewed more than 11 million times today.
Many people call "trademark squatting" a practice that is similar to a lottery, as one never knows if their efforts to register various trademarks are actually going to pay off. Some even praise those who registered Peppa trademarks as early as 2011 for their 'prophetic vision' about the pig's coming popularity in the PRC years down the road.
There are many commenters who do not seem to sympathize at all with the British creative company behind Peppa and their struggle over the Peppa trademark. "Foreigners have also taken many trademarks from China," a typical comment says: "We'll also never get that money back."
"Whoever registered the trademark first is to whom it belongs," many other people comment.
There are, however, some people who are worried about their Peppa products, wondering: "So are my Peppa showergel, cookies, and sweets the real thing or not?"
Some voices speak out for better protection of copyright in China, saying: "Originality needs to be protected."
Ironically, a verified Weibo account named "Peppa Pig" (@小猪佩奇PeppaPig), registered by a company in Xiamen (厦门小黄人科技有限公司), also responded to the issue, calling those people fighting over the Peppa trademark "abominable."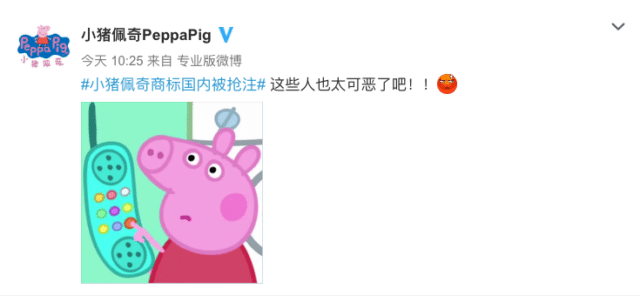 Some people do not understand what all the fuss is about in the first place, writing: "Why are people going crazy over a pig that just looks like a blow dryer anyway?"
By Manya Koetse, with contributions from Miranda Barnes
Follow @whatsonweibo
References
Chang, Sunny. 2014. "Combating Trademark Squatting in China: New Developments in Chinese Trademark Law and Suggestions for the Future. Northwestern Journal of International Law & Business 34(2): 337-358.
Spotted a mistake or want to add something? Please let us know in comments below or email us.
©2018 Whatsonweibo. All rights reserved. Do not reproduce our content without permission – you can contact us at info@whatsonweibo.com.
China's Online 'Baoman' Community Shut Down: Behind Rage Comics (Baozou Manhua)
Why have China's most popular Rage Comics (Baozou Manhua) channels been shut down?
Rage Comics, known as Baozou Manhua in Chinese, have become a widespread phenomenon on Chinese social media over the past decade. Online censors are now targeting channels spreading these popular webcomics, which serve as a humorous weapon to China's younger generations. What's on Weibo explains.
Sixteen Weibo accounts relating to Rage Comics (暴走漫画) were shut down by Sina Weibo administrators this week for allegedly "insulting" and "slandering" the names of Chinese heroes and martyrs.
The official Weibo administrator account (@微博管理员) issued a statement in the evening of May 17, writing:
"In accordance with the Law on the Protection of Heroes and Martyrs (英雄烈士保护法), the Cybersecurity Law (网络安全法), and other legal guidelines, Weibo has fulfilled its corporate responsibility (..) and has focused on disposing of harmful information that insults, slanders, or in any other way infringes on the name, portrayal, or reputation of heroes."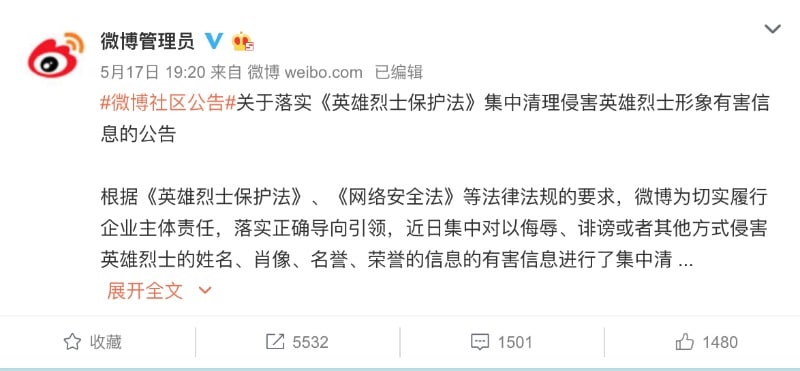 Among the banned Weibo accounts are @Baozoumanhua (@暴走漫画), @Baozoudashijian (@暴走大事件), @HuangJiguang (@黄继光砸缸) and @DongCunRuiattheoffice (@办公室的董存瑞) – all very popular channels through which China's so-called 'Rage Comics' are created and spread.
The ban also goes beyond Weibo, affecting Rage Comics accounts on Q&A platform Zhihu.com, video-streaming sites Youku and iQIYI, and official Baozou Manhua websites.

China's Online 'Baoman' Community

What are Rage Comics? Many internet users will be familiar with the online crude and simple online comics featuring various characters, often created with simple drawing software such as MS Paint, telling stories about everyday annoyances or personal embarrassments, and ending with a punchline. The jokes are often straightforward and politically incorrect (MacDonald 2016).
This genre of webcomics first surfaced in North America on the English-language website 4chan, after which it became more widespread in online communities such as Tumblr, Reddit, and beyond.
The Chinese translation of 'Rage Comics' is Bàozǒu Mànhuà (暴走漫画), with 'baozou' literally meaning 'out of control', and 'manhua' meaning 'sketches', popularized through the Japanese manga term. The term baozou manhua is also abbreviated as Baoman (暴漫).
Baoman became more popular in mainland China when 'Wang Nima' (@王尼玛 on Weibo) launched the website baozoumanhua.com (now offline) in 2008, inspired by the success of the webcomics on English-language online communities (Chen 2014, 690).
The website baozoumanhua.com became a thriving online community and media platform – allowing users to create their own Baoman through the creator's tool (制作器), and to browse the popular comics of the day through its many channels, the 'Baozou Daily', an online forum, videos, and gif collection.
In 2012, the website officially registered the copyright of their Baoman products, as baozoumanhua.com started receiving 5000 to 8000 daily submissions of new comics (Chen 2014, 692-695); Chinese 'rage comics' then also became more widespread on platforms such as Weibo or Wechat, where these 'rage faces' are commonly sent as emoticon-like stickers during chat conversations.
Some of the popular Baoman characters are the same in China as in the US, such as 'rage guy' or 'troll face', or the 'B*tch please' meme – which is actually the face of Chinese retired professional basketball player Yao Ming responding to a journalist's question during a post-game press conference.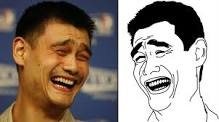 The Yao Ming image is typically used as a 'reaction face' to convey a dismissive attitude towards comments in online discussions (Knowyourmeme 2018).
But there are also typically Chinese characters or biaoqing (表情 'expressions'), for example, those based on Chinese celebrities or referencing to Chinese pop culture (Chen 2014, 695; Xu 2016).
As described by Christina Xu in the Field Guide to China's Most Indispensible Meme; although Chinese 'Baoman' and/or 'biaoqing' all started as a Chinese response to the American Rage Comics, and still use some original characters, an "entirely separate pantheon has emerged" in the PRC (Xu 2016), in which Chinese netizens have collectively built a uniquely Chinese online 'subculture' and Baoman community.
Baoman have been especially functional in China for urban Chinese youth to "vent their frustration about the inequalities they face on a daily basis," as Chen (2014) points out in "Baozou Manhua, Internet Humour and Everyday Life."
These issues go from rising unemployment to the high cost of living, or the difficulty of entering Chinese universities through the gaokao (national entrance exam) system.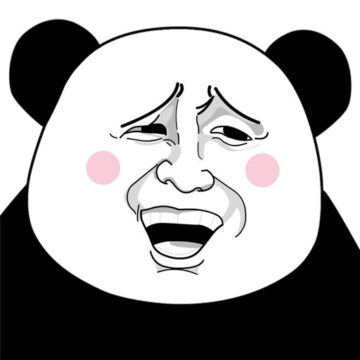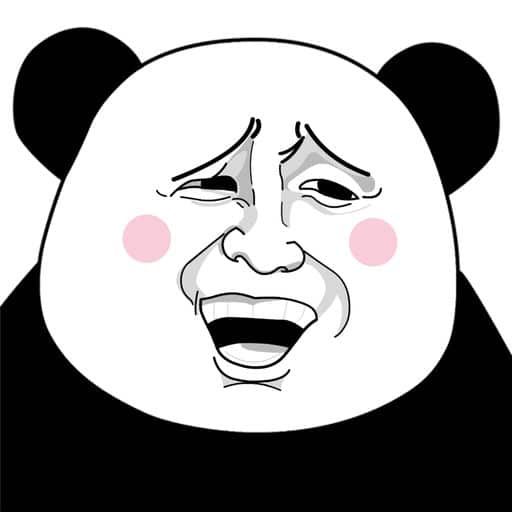 Self-mockery and self-satire is an important part of China's so-called "diaosi tribe": a huge group of Chinese youths who've labeled themselves 'diaosi' (屌丝), basically meaning "losers", as they struggle with the hardships of everyday life and growing social inequality. The ugly, amateuristic graphics of the Baozou manhua suit this youth culture, meeting their need for expression in a culture that focuses on 'keeping face' (Ma 2016, 20).
According to baozoumanhua.com founder Wang Nima, the Baoman genre provides Chinese gao gen (grassroots) netizens "a 'lance' to express themselves" (Chen 20154, 693); meaning this kind of humour can also serve as a frivolous way of resistance, using humor as a weapon to talk about daily frustrations.

No Disrepect for Chinese Heroes: A 'Ban' on Baoman

The recent ban on Baoman directly relates to a 2015 image and a 2014 short Baozou manhua video clip, which was reposted to online news app Jinri Toutiao earlier this month. Both the image and the clip joked about some of China's renowned heroes, including Chinese civil war figures Ye Ting (叶挺, military leader) and Dong Cunrui (董存瑞, PLA soldier who destroyed an enemy bunker in a suicide bombing) (Lin 2018).

(The clip in question; some commenters say the words have been taken out of context.)
In the clip, Sixth Tone reports, video host Wang Nima – wearing a 'rage face' mask as always – narrates: "Dong Cunrui stared at the enemy's bunker, his eyes bursting with rays of hate. He said resolutely, 'Commander, let me blow up the bunker. I am an eight-point youth, and this is my eight-point bunker.'" The script, Qiqing Lin writes, was meant as a pun on a KFC sandwich that was broadcasted in 2014.
Although sarcasm and crudeness are very much inherent in the Baoman humor, this does not mix well with the new law that has recently been implemented in mainland China to 'protect' its national heroes.
The Law on the Protection of Heroes and Martyrs (yīngxióng lièshì bǎohùfǎ, 英雄烈士保护法), has been introduced in March of 2018, as China Daily writes, "so that the country and the people forever remember the sacrifices made by the nation's heroes and martyrs for the good of the country."
It has thus become illegal to make fun of Chinese heroes, and people who "defame" them can now face criminal punishment.
But is this law really the only reason for the shutdown of Baoman channels? Or is it the fact that the all too popular Rage Comics are a representation of an online subculture that goes against the government's view of "healthy developments" of Chinese youth and cultural industries?
Baozoumahua.com founder 'Wang Nima', who now has over 16.6 million followers on Weibo, responded to the ban on the Baoman channels on Thursday, saying he offered his "profound apologies" for bringing an "unhealthy influence" into society. The 40,000 comments to his post were not available to view at time of writing.

The Future of China's Baozou Comics

Over the past few days, the ban on Baozou Manhua has been a huge topic of discussion on Chinese social media, although most comment threads have become publicly unavailable.
Current bans on China's most important online webcomics channels do not necessarily predict their existence and survival in the future. Over the past few months, various online (announced) bans were overturned or denied after triggering controversy (e.g. the ban on gay content or the alleged Douyin targeting of Peppa Pig).
Although channels and hashtags are easy to take offline for censors, the actual creation and spread of new and existing Baoman is virtually impossible to combat. No sources thus far have pointed towards a current ban on the actual comics themselves (just their channels).
Besides the shutdown of the various social media channels, the closure of the baozoumanhua.com media empire is a huge blow to its fans and creators. The website's founder Wang Nima's net worth is estimated to be around 4 billion yuan (±US$628 million), according to Daily Economic News (每日经济新闻).
Netflix recently paid $30 million for the Chinese animated film 'Next Gen', which is also based on the original webcomic '7723' by Wang Nima. Baozou financed and produced the film, which Chinese majors Alibaba and Wanda will reportedly release in China this summer (Amidi 2018).
Whether or not that will happen, and whether or not baozoumanhua.com will be allowed to go online again, is something to be seen.
For many netizens on Weibo, the fact that Baozuo Manhua has been punished for things in the past with a new law that has just been introduced, is something they find unjust. But there are also those who say it serves them right and that the names of Chinese heroes can not be slandered.
"Why Baozuo Manhua?", one netizen says: "Why not other programs with vulgar content? (..) It's unfair!"
Another Weibo commenter says: "China is a big country with many people, and since their education levels are unequal we need a level of control, but it doesn't mean we should control absolutely everything. If there's a problem it gets blocked and deleted, but problems do not get solved at their root."
"Wang Nima I love you, I wait for your return," one fan writes.
By Manya Koetse
Follow @whatsonweibo
References
Amidi, Amid. 2018. "Why Did Netflix Pay $30 Million At Cannes For The Chinese Animated Film 'Next Gen'?" Cartoon Brew, May 13. https://www.cartoonbrew.com/feature-film/why-did-netflix-pay-30-million-at-cannes-for-the-chinese-animated-film-next-gen-158348.html [20.5.18].
Chen, Shih-Wen. 2014. "Baozou manhua (rage comics), Internet humour and everyday life." Continuum: Journal of Media & Cultural Studies 28(5): 690-708.
China Daily. 2018. "英雄烈士保护法(yīngxióng lièshì bǎohùfǎ): Law on the protection of heroes and martyrs." China Daily, May 3. http://www.chinadaily.com.cn/a/201805/03/WS5aea50e6a3105cdcf651ba95.html [20.5.18]
Know Your Meme. 2018. "Yao Ming Face / Bitch Please." Know your Meme. http://knowyourmeme.com/memes/yao-ming-face-bitch-please [20.5.18].
Lin, Qiqing. 2018. "Popular 'Rage Comics' Brand Gagged for Making Fun of Martyrs." Sixth Tone, May 18. https://www.sixthtone.com/news/1002298/popular-rage-comics-brand-gagged-for-making-fun-of-martyrs [19.5.18].
Ma, Xiaojun. 2016. "From Internet Memes to Emoticon Engineering: Insights from the Baozou Comic Phenomenon in China." HCI (3) 9733, Lecture Notes in Computer Science (Springer): 15-27.
Xu, Christina. 2016. "A Field Guide to China's Most Indispensible Meme." Motherboard, August 1. https://motherboard.vice.com/en_us/article/bmvd74/china-meme-face-a-biaoqing-field-guide [20.5.18].
MacDonalds, Sean. 2016. Animation in China: History, Aesthetics, Media. London: Routledge.
Spotted a mistake or want to add something? Please let us know in comments below or email us.
Directly support Manya Koetse. By supporting this author you make future articles possible and help the maintenance and independence of this site. Donate directly through Paypal here. Also check out the What's on Weibo donations page for donations through creditcard & WeChat and for more information.
©2018 Whatsonweibo. All rights reserved. Do not reproduce our content without permission – you can contact us at info@whatsonweibo.com.
Chinese Media Ascribe 'Traveling Frog' Game Hype to China's Low Birth Rates
Is the Traveling Frog more like a husband or like a baby? It's a topic of debate on Weibo.
The Japanese mobile game 'Traveling Frog' is a hit among young working – mainly female – adults in China. According to various Chinese media, the 'virtual frog' fills a void in a society that faces year-on-year declining birth rates.
"Has your frog returned home yet?" – it is a somewhat odd question that has become normal since the 'Traveling Frog' (旅行青蛙/旅かえる) mobile game has become all the rage in China.
In the Traveling Frog game, that is now dominating China's online mobile gaming charts, players have to help a little frog prepare for his travels across Japan.
The app is characterized by its unique design and revolves around a frog who lives in a stone cave and goes on frequent trips. Once he goes traveling, the frog comes back with local delicacies and snapshots of his adventures – but players are never sure how long their virtual friend stays away from home.
With its cute design and stress-free strategy, the hype surrounding Traveling Frog is somewhat comparable to that of the Tamagotchi in the 1990s and early 2000s. The frog, which players can give its own name, is like a mobile cyber pet that players have to keep an eye on and take care of.
Although the game was initially meant for young girls, it is now a hit amongst young working adults, mainly women.

A Virtual Baby

Over the past week, various Chinese media outlets have connected the success of the game to China's low birth rates. Caijing.com writes: "Facing higher house prices, intensive jobs, the collapse of the [hierarchical] pyramid family structure, and huge medical and educational costs, we can no longer deny the reality that more and more young people are choosing not to get married and not to have children. And 'nursing a frog' is one kind of psychological substitute for 'nursing a baby.'"
The news site reports that the obsession of some people over their frog is comparable to a parent's worries over a child; players are so upset when their frog does not return home during the night, that they cannot sleep.
Despite the shift from China's One Child Policy to the Two Child Policy, China's birth rates have been declining year-on-year; 17.23 million newborns were added to China's population last year – 630,000 less than the year before.
China News also reports about the deep attachment some players show for their virtual pet, and suggest that the Traveling Frog is a "low-cost way" in which people can "fill an emotional gap" in their lives.

Baby or Husband?

The suggestion that the virtual frog is like a baby has stirred discussions on Weibo about the matter, with some wondering if the frog really is like a baby, or if he is more like a friend, partner, or husband; the matter in itself has become an online squabble between netizens and media.
According to gamer's platform 17173 (@17173游戏网), the designer of the game, Mayuko Mura (村真裕子), recently refuted the idea that the traveling frog is like a child. In an interview, she said: "For Japanese players, the frog is actually more like their husband, who goes on business trips and then comes home with some local specialties and photos."
Many Chinese netizens were not too happy with the explanation. "If my husband would stay away a night and a day, I'd be infuriated!", some said. "So now you're telling me I'm raising a guy?!", others commented.
The interview even led some people to wonder about the butterfly that is often depicted on the snapshots the frog sends players from his travels, suspecting she represents his mistress.
But according to news outlet Pear Video, Mura's words have been misinterpreted. In a recorded phone conversation, she does say that for many Japanese players, the frog is more like a 'husband,' but that the original intention of the game was never to turn the frog into anything but itself.
"We just want players to freely enjoy the game and turn the frog's role into whatever they want," one of the game's developers told Pear Video.
One author on Weibo (@魔力的真髓) reflects on the idea that the Traveling Frog apparently plays a different role in Japan than in China, and writes: "How comfortable it must be to be a husband in Japan, where you don't have to do anything around the house, your wife serves you, and then you just take off with the things your wife prepared for you, and go out and seek an extramarital affair."
"Whatever, the island nation turns it into a husband, we turn it into a child," one pragmatic netizen concludes. Another Weibo user adds: "What's the difference – husbands nowadays are like babies anyway."
Others commenting on the issue, however, are too occupied with the real important matters: "It's been three days, and he still isn't back," one unhappy commenter writes. Another one has the same worries: "All I want to know is why my baby has gone traveling for a week, and still hasn't come home.."
By Manya Koetse
Follow @whatsonweibo
Spotted a mistake or want to add something? Please let us know in comments below or email us.
©2018 Whatsonweibo. All rights reserved. Do not reproduce our content without permission – you can contact us at info@whatsonweibo.com.