100 Terms the Communist Party Wants You to Know for the 19th National Congress
100 "must-know" terms for the 19th National Congress, propagated by People's Daily.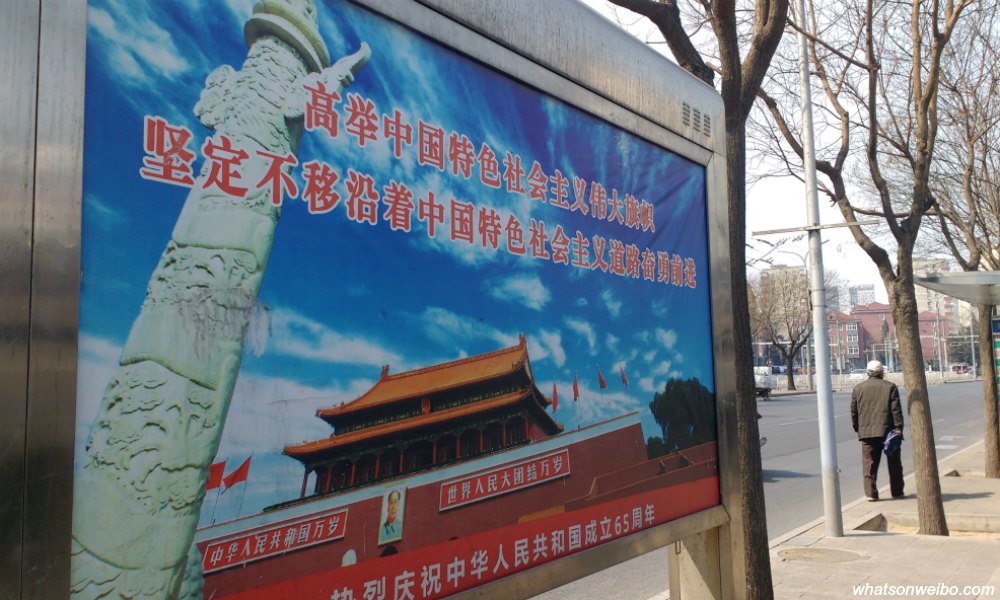 These are the 100 terms to know for the 19th CPC National Congress – propagated by People's Daily, the mouthpiece of China's ruling Communist Party, on Weibo.
It is the week of the 19th National Congress of the Communist Party of China (CPC), better known as the "19th Party Congress." This meeting, that takes place from October 18 to October 24, is a major event that takes place every five years.
On Chinese social media, Communist Party newspaper People's Daily (@人民日报) presented a vocabulary list for people to know before the huge political event.
During the 19th Party Congress approximately 2280 delegates from across the nation officially come together to select the party's top leadership for the next five years. The event is also called a "celebration of decisions that have already been taken," as the key points of the meeting have mostly already been settled behind closed doors.
It is these key decisions for China that will be discussed during the CPC National Congress and then officially announced, representing "new governance concepts, thoughts and strategies proposed by the CPC Central Committee with Xi Jinping at its core" (Xinhua).
In a recent report by APCO Worldwide, Gary Li summarizes what to look out for during the 19th National Congress, writing that it is likely for President Xi Jinping to "consolidate his power further by making changes to the party apparatus," influencing regulators in various sectors from finance to trade and cybersecurity.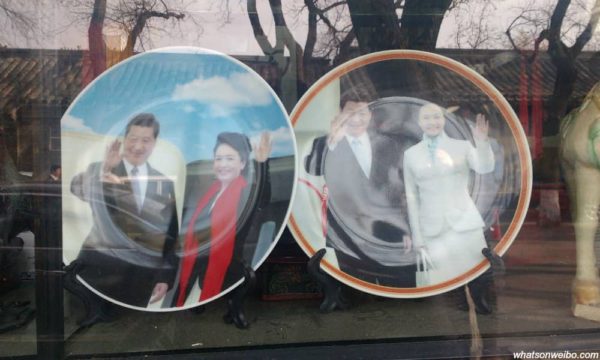 Posting the 9-page list of a total of 100 terms on Weibo, People's Daily (@人民日报) writes:
"Study time! We want to teach you the translation of 100 hot terms for the 19th CPC National Congress (..) Do you know how to say these things in English? This is how to avoid using Chinglish and to express [these terms] in a more authentic way. They are all useful for CET-4 & CET-6 [national English level tests in China] and other exams. Let's learn these!"
By October 18, the list was shared 19000 times on Weibo and received many comments.
One netizen said: "With these 100 words you can understand a new China." Others complained that they still think the English translation of these Chinese terms "sounds like Chinglish."
Relevant Words: Policy Trends & Digital Focus
The vocabulary list, which was selected from China Daily's "Little Red Book of Hot Words" (热词红宝书), is an interesting combination of terms that says a lot about the focal points of the National Congress and the trends that are emphasized for the coming five years.
In the recent APCO report, Gary Li mentions Ideological Tightening as a crucial policy trend. This promotion of "Chinese values" is clearly visible in the vocabularly list, that includes terms such as "the Chinese Dream" (中国梦), "Stay true to the mission" (不忘初心), and "cultural confidence" (文化自信).
Another important policy trend on the government agenda is Anti-Corruption, which is represented by the term "anti-corruption TV series" (反腐剧).
The list also includes some Internet slang terms such as "give a like" (点赞) or "phubber"/"bowed head clan" (低头族), referring to people who constantly look down to their smartphone.
It also includes a catchphrase that became especially popular on Chinese social media in 2016 when it was used by Chinese swimming champion Fu Yuanhui during an interview about her winning medal during the Olympics – ("用了洪荒之力"), which can be translated as "I've used my primeval powers!", basically meaning "to give one's full play."
The inclusion of some typical internet catchphrases is especially noteworthy because in 2014, Chinese state media published that programs and commercials should not use Internet language to preserve traditional expressions.
The entire list has a clear Digital Focus when it comes to different industries, including government, media, finance, and traveling, introducing words such as "in-flight Wifi services" (空中上网服务), "face scan payment" (扫脸支付), 5G era (5G时代), and taxi-hailing app (打车软件).
The list also includes words that emphasize the Belt and Road Initiative and China-centric Relations for Economy and Trade, such as the "New type of major-power relationship" (新型大国关系).
The List: 100 Hot Words for the 19th National Congress
This is the full list of the 100 terms as shared by the People's Daily through screenshots, typed out by What's on Weibo. The pinyin and tones are also provided by What's on Weibo.
1. 中国梦
Zhōngguó mèng
China dream
2. 不忘初心
Bù wàng chūxīn
Stay true to the mission
3. 两个一百年
Liǎng gè yībǎi nián
Two centenary goals
4. 新常态
Xīn chángtài
New normal
5. 中国制造2025
Zhōngguó zhìzào 2025
Made in China 2025
6. "双一流"
Shuāng yīliú
Double First-Class initiative
7. 工匠精神
Gōngjiàng jīngshén
Craftsmanship spirit
8. 中国天眼:500米口径球面射电望远镜(FAST)
Zhōngguó tiānyǎn:500 Mǐ kǒujìng qiúmiàn shèdiàn wàngyuǎnjìng (FAST)
China's Eye of Heaven: The 500-meter Aperture Spherical Telescope
9. 歼-20战斗机
Jiān-20 zhàndòujī
J-20 Stealth Fighter
10. 国产航母
Guóchǎn hángmǔ
Domestically built aircraft carrier
11. 国产客机
Guóchǎn kèjī
Homemade passenger jet
12. 可燃冰试采
Kěrán bīng shì cǎi
Sampling of combustible ice
13. 量子卫星"墨子号"
Liàngzǐ wèixīng "mò zi hào"
Quantum satellite "Micius"
14. 北斗卫星导航系统
Běidǒu wèixīng dǎoháng xìtǒng
Beidou navigation system
15. 风云四号A星卫星
Fēngyún sì hào A xīng wèixīng
Fengyun-4A satellite
16. 重型运载火箭
Zhòngxíng yùnzài huǒjiàn
Heavy-lift Carrier Rocket
17. 沪港通
Hù gǎng tōng
Shanghai-Hong Kong Stock Connect
18. 深港通
Shēn gǎng tōng
Shenzhen-Hong Kong Stock Connect
19. 京津冀一体化
Jīng jīn jì yītǐ huà
Beijing-Tianjin-Hebei integration
20. 雄安新区
Xióng ān xīnqū
Xiong'an New Area
21. 自贸实验区
Zì mào shíyàn qū
Pilot Free Trade Zones
22. 医疗改革
Yīliáo gǎigé
Medical Reform
23. 供给侧改革
Gōngjǐ cè gǎigé
Supply-side reform
24. 扫脸支付
Sǎo liǎn zhīfù
Face scan payment
25. 二维码支付
Èr wéi mǎ zhīfù
Two-dimensional barcode payment
26. 人工智能
Réngōng zhìnéng
Artificial intelligence
27. 虚拟现实
Xūnǐ xiànshí
Virtual reality
28. 5G时代
5G shídài
5G era
29. 分享经济
Fēnxiǎng jīngjì
Sharing economy
30. 互联网金融
Hùliánwǎng jīnróng
Online finance
31. 亚投行
Yà tóuháng
Asia Infrastructure Investment Bank
32. 低碳城市
Dī tàn chéngshì
Low-carbon cities
33. 一小时通通勤圈
Yī xiǎoshí tōng tōngqín quān
One-hour commuting circle
34. 蓝色经济
Lán sè jīngjì
Blue economy
35. 纵向横向经济轴带
Zòngxiàng héngxiàng jīngjì zhóu dài
North-south and east-west intersecting economic belts
36. 众创、众包、众扶、众筹
Zhòng chuàng, zhòng bāo, zhòng fú, zhòng chóu
Crowd innovation, crowdsourcing,crowd support and crowdfunding.
37. 战略性新兴产业
Zhànlüè xìng xīnxīng chǎnyè
Emerging sectors of strategic importance
38. 香港回归祖国20周年
Xiānggǎng huíguī zǔguó 20 zhōunián
The 20th anniversary of Hong-Kong's return to China
39. 点赞
Diǎn zàn
Give a like
40.自媒体
Zì méitǐ
We-Media
41. 实名认证
Shímíng rènzhèng
Real name authentication
42. 精准扶贫
Jīngzhǔn fúpín
Targeted poverty reduction
43. 精准医疗
Jīngzhǔn yīliáo
Precision medicine
44. 利益共同体
Lìyì gòngtóngtǐ
Community of shared interests
45. 轨道交通
Guǐdào jiāotōng
Rail traffic
46. 动车
Dòngchē
Bullet train
47. 城际列车
Chéng jì lièchē
Inter-city transport
48. "一带一路"倡议
"Yīdài yīlù"chàngyì
Belt and Road Initiative
49. "丝绸之路经济带"
"Sīchóu zhī lù jīngjì dài"
The Silk Road Economic Belt
50. 21世纪海上丝绸之路
21 Shìjì hǎishàng sīchóu zhī lù
21st- Century Maritime Silk Road
51. 古丝绸之路
Gǔ sīchóu zhī lù
The Ancient Silk Road
52. 互联互通
Hùlián hùtōng
Establish and Strengthen Partnerships/Connectivity
53. 文化自信
Wénhuà zìxìn
Cultural confidence
54. 新型大国关系
Xīnxíng dàguó guānxì
New type of major-power relationship
55. 可替代能源汽车
Kě tìdài néngyuán qìchē
Alternative energy vehicle
56. 可载人无人机
Kě zài rén wú rén jī
Passenger-carrying drone
57. 空中上网服务
Kōngzhōng shàngwǎng fúwù
In-flight Wifi services
58. 海外购外
Hǎiwài gòu wài
Overseas shopping representative
59. 海淘
Hǎi táo
Cross-border online shopping
60. 多次往返签证
Duō cì wǎngfǎn qiānzhèng
Multiple entry visa
61. 散客
Sǎn kè
Individual traveler
62. 自由行
Zìyóu xíng
Independent travel
63. 跟团游
Gēn tuán yóu
Package tour
64.深度游
Shēndù yóu
In-depth travel
65. 自驾游
Zìjià yóu
Self-driving tours
66. 免税店
Miǎnshuì diàn
Duty-free store
67. 无现金支付
Wú xiànjīn zhīfù
Cashless payment
68. 旺季
Wàngjì
Peak season
69. 淡季
Dànjì
Offseason
70. 反腐剧
Fǎnfǔ jù
Anti-corruption TV series
71. 合拍片
Hépāi piàn
Co-production
72. 打车软件
Dǎchē ruǎnjiàn
Taxi-hailing app
73. 代驾服务业
Dài jià fúwù yè
Designated driver business
74. 单双号银行
Dān shuāng hào yínháng
Traffic restrictions based on even- and odd-numbered license plates
75. 共享汽车
Gòngxiǎng qìchē
Car-sharing
76. 绿色金融改革新试验区
Lǜsè jīnróng gǎigé xīn shìyàn qū
Pilot zones for green finance reform and innovations
77. 超国民待遇
Chāo guómín dàiyù
Super-national treatment
78. 现代医院管理制度
Xiàndài yīyuàn guǎnlǐ zhìdù
Modern hospital management system
79. 机遇之城
Jīyù zhī chéng
Cities of opportunities
80.直播经济
Zhíbò jīngjì
Live stream economy
81. 互联网+政府服务
Hùliánwǎng +zhèngfǔ fúwù
Internet Plus government services
82. 创新型政府
Chuàngxīn xíng zhèngfǔ
Pro-innovation government
83. 无人机紧急救援队
Wú rén jī jǐnjí jiùyuán duì
UAV (unmanned aerial vehicle) emergency rescue team
84. 二孩经济
Èr hái jīngjì
Second-child economy
85.父亲假;陪产假
Fùqīn jià; péi chǎnjià
Paternity leave
86. 带薪休假
Dài xīn xiūjià
Paid leave
87. 低头族
Dītóu zú
Phubber
88. 副中心
Fù zhōngxīn
Subcenter
89. 用了洪荒之力
Yòngle hónghuāng zhī lì
Give one's full play
90. 营改增
Yíng gǎi zēng
Replace business tax with value-add tax (VAT)
91. 创新型人才
Chuàngxīn xíng réncái
Innovative talent
92. 积分落户制度
Jīfēn luòhù zhìdù
Points-based hukou system
93. 混合所有制改革
Hùnhé suǒyǒuzhì gǎigé
Mixed-ownership reform
94. 税收减免
Shuìshōu jiǎnmiǎn
Tax reduction and exemption
95. 生态保护红线
Shēngtài bǎohù hóngxiàn
Ecological wealth
96. 网约车
Wǎng yuē chē
Online car-hailing
97. 宜居城市
Yí jū chéngshì
Habitable city
98. 移动支付
Yídòng zhīfù
Mobile payment
99. 电子竞技
Diànzǐ jìngjì
E-sports
100. 双创人才
Shuāng chuàng réncái
Innovative and entrepreneutrial talent
By Manya Koetse
Follow @whatsonweibo
Spotted a mistake or want to add something? Please let us know in comments below or email us.
©2017 Whatsonweibo. All rights reserved. Do not reproduce our content without permission – you can contact us at info@whatsonweibo.com.
The Story of Li Jun & Liang Liang: How the Challenges of an Ordinary Chinese Couple Captivated China's Internet
"Liang Liang and Li Jun are just the tip of the iceberg; there are thousands of couples facing similar challenges."
Two years after they first started sharing their story on Chinese social media, millions of netizens are engrossed in the struggles of the Chinese young parents Li Jun and Liang Liang, whose journey of starting a family and buying an apartment in the city at a time of economic downturn turned into an emotional rollercoaster.
The struggles faced by an ordinary young Chinese couple have recently become a major topic on Chinese social media.
For some, their story has unfolded like a compelling movie, "starring Li Jun and Liang Liang." Others think they could be protagonists in a novel, perhaps one written by Victor Hugo or Lao She.
Here, we explain their story thus far and why it has become such a big topic of discussion on Chinese social media.
A PROMISING FUTURE
"Among tens and thousands of lights in the city, finally there's a light that only shines for me."
In 2022, the couple, Zhang Liliang (张艺亮, the husband, also called 'Liang Liang') and Dong Lijun (董丽君, the wife, referred to as Li Jun), first became popular on Chinese social media as they shared their journey of buying a property and building a life in Zhengzhou, Henan Province, on their account 'The Couple Liang Liang & Li Jun' (亮亮丽君夫妇).
Their first social media post had appeared in November of 2021. In this video, they shared their excitement about buying an apartment and starting their new life as home owners.
They previously put a deposit on an off-planned apartment, eagerly anticipating its delivery in 2024. They regularly updated their progress on Douyin, showcasing their savings efforts and monthly visits to the construction site. "Among tens and thousands of lights in the city, finally there's a light that only shines for me," they said ("从此万家灯火,终有一盏只为我而亮").
The couple took out a mortgage amount of 1.02 million RMB ($143.660) for the Zhengzhou apartment, which had a total floor area of 1,055 sqft / 98 sqm. They made a downpayment of 450k RMB ($63.370), and agreed to a monthly – relatively high-interest rate – payment of 6293 RMB ($886), while also paying the monthly rent for their apartment (1500 RMB/$211). This meant the budget for other expenses was very tight already, since the couple had an approximate monthly combined income of only 9000 RMB ($1267).
They mainly paid for the downpayment with money that Liang Liang had been saving over the past five years, along with monetary gifts from their wedding and some support from their parents. In order to generate some extra income, Liang also became a taxi driver (Didi) at night.
As the couple gained more popularity online, mainly on Douyin and Bilibili, some Chinese media outlets also began taking notice. In July of 2022, Sanlian Life Weekly (三联生活周刊) featured an interview with the couple, bringing their story to the attention of a wider audience.
THE SPARK IS GONE
"This is our life now, the life of mortgage slaves."
However, things did not go as planned. Months into the construction process, the developer, Sunac China Holdings Limited (融创中国), encountered financial difficulties. In May of 2022, Sunac made headlines as it didn't meet its payment obligations on a dollar bond, making it one of the major Chinese property companies failing to fulfill its financial commitments.
Li Jun and Liang went to check on how the construction was going every month, and found that Sunac's financial woes were causing a standstill in construction. Their apartment was located on the 22nd floor of a 33-story-building, but the construction was suspended from the 13th floor up.
Their daughter was also born during this tumultuous time, in October 2022, adding to the financial strain of rent and mortgage payments without a clear move-in date. "This is our life now, the life of mortgage slaves," they said in one of their videos.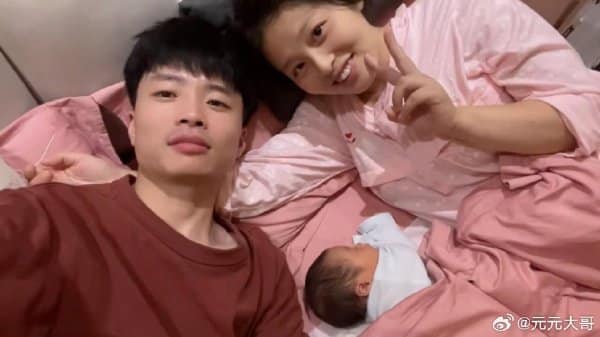 Adding to their challenges, Li Jun experienced a pay cut, reducing their monthly income by 2000 RMB ($282). With the cut leaving them with insufficient funds for essential expenses, they resorted to using their credit card.
In later Douyin videos, fans noticed how frustrated and disillusioned the couple now looked. Some made comparisons to their earlier videos, concluding that the "spark" they previously had in their eyes was gone.
Li Jun and Liang Liang feared that their house might join the ranks of millions of homes in China categorized as "烂尾楼" (làn wěi lóu), referring to 'rotting' unfinished buildings. In such cases, apartments that have been sold are abandoned and are not delivered due to financial struggles or other challenges faced by the developers.
After the pay cut they desperately needed more money to get by. They started doing some e-commerce on Douyin and tried to get the rebate that was promised to them when purchasing their apartment-the initial contract included a 20,000 RMB ($2775) special rebate for buyers, which they qualified for.
But no matter how many times they went back and forth to the sales center, the couple faced rejection and insults when demanding their payment. Desperate, Li Jun and Liang Liang turned to their social media fans and livestream followers to put more pressure on the company, but the staff just shut down the lights, closed the doors, and refused to pay them the money that was promised to them.
SILENCED ON SOCIAL MEDIA
"Instead of pursuing justice, I'd rather have a peaceful life."
In November 2023, the story of Li Jun and Liang Liang gained prominence as they shared dramatic details of their struggles to retrieve their money. On November 15, the couple claimed to have been physically assaulted by staff members of the sales center while demanding their money. Liang ended up in the hospital with minor injuries, and Li, attempting to record the incident, had her phone snatched and the livestream was cut off.
The couple later posted a video later explaining what happened, but that video was soon taken down. Strange things kept happening, and people suspected the couple might have been threatened and bribed.
Because two days later, Li Jun and Liang Liang suddenly shared that the police were now involved, stating that "everything was sorted" and that they were content with the solution provided. This claim of police involvement was confirmed on November 19 by local authorities, who announced penalties for those responsible for beating the couple.
Yet, the last video they posted suddenly became unavailable, and their Douyin account was blocked from updating. Additionally, their other social media accounts on Weibo and Bilibili were both banned from posting (@亮亮和丽君夫妇).
Li Jun still had her personal social media account, revealing on November 22 that the couple had chosen to return to their hometown with their daughter. Liang expressed his desire for justice, but Li Jun emphasized, "But now we have our daughter. I'd rather have a peaceful life." (#亮亮丽君决定离开郑州回老家#)
The idea that Li Jun and Liang Liang felt defeated enough to (temporarily) give up their dream of building their life in the city saddened and angered many netizens, and their story went viral.
But through all their trials and tribulations, the story of Li Jun and Liang Liang may not conclude with an unhappy ending after all.
Their Zhengzhou apartment is apparently not destined to remain an 'unfinished building' — the government has intervened to ensure the delivery of the building. In November of 2023, news also came out that Sunac had met conditions for a long-awaited debt restructuring deal, reportedly reducing its total debt by $4.5 billion. The construction of the building has resumed.
In late November, the story of Li Jun and Liang took another unexpected turn when a new video surfaced, suggesting that the couple – despite saying they would relocate to their rural hometown – would give it another shot in Zhengzhou by starting their own business.
Many online users found this twist confusing, suspecting that local authorities might have intervened to reshape the couple's narrative, possibly to ensure a positive outcome in the public eye (#亮亮丽君决定在郑州创业#).
"Perhaps I should become an internet sensation too," one commenter responded. "Maybe then my unfinished three-room apartment will finally be delivered to me as well."
ORDINARY CHINESE DUPED
"Three years of Covid did not break our spirit; it's our unfinished property that brought us down."
There are numerous reasons why so many people are invested in the story of Liang Liang and Li Jun. Their journey, documented on social media, deeply resonated with millions who are dealing with similar struggles or are finding it hard to start a life in the city, build a family and pay a mortgage.
Their Douyin videos reflected the emotional rollercoaster of an ordinary Chinese couple facing setbacks despite diligently following the conventional path of education, hard work, marriage, savings, property ownership, and family-building.
Many wondered if their lives would have taken a different turn if they had chosen to 'lie flat' or go against the norm. Who is responsible for the fact that, despite their hard work and dedication, their pursuit of the 'Chinese dream' seemed unattainable?
Beyond this issue of ordinary families struggling to get by and pay for a mortgage, a central issue in Li Jun and Liang's story was also the problem with their unfinished apartment.
Concerns about Chinese real estate developers grappling with substantial debts have have consistently dominated headlines in recent years, sparked by the difficulties faced by Evergrande Group and other Chinese property developers, such as Country Garden, Kaisa Group, Fantasia Holdings, Sinic Holdings, Modern Land, and Sunac – the property owner from whom Li and Liang purchased their apartment.
Regular people like Liang Liang and Li Jun are the ones most affected by this ongoing property crisis, often facing severe consequences. For many, this once hopeful young couple, now disillusioned, represents a larger social and economic problem within China's real estate industry.
"Liang Liang and Li Jun are just the tip of the iceberg; there are thousands of couples facing similar challenges," one Weibo blogger (@鸿蒙钊哥) wrote.
Another Weibo user wrote: "We all know the story of Liang Liang and Li Jun, and we want to help them because they represent numerous urban residents. Three years of Covid did not break our spirit; it's our unfinished property that brought us down. So far I did not see official media speaking up for them, is it that they do not know or that they are worth helping? Or, perhaps, they feel ashamed?"
Despite this aspect of Li Jun and Liang's story, which highlights both the trap of mortgage slavery and the problem of ordinary Chinese duped by the country's property woes, the young couple has become a subject of public contention. Not everyone agrees with the choices they made.
Some bloggers, such as Lao Liang (老梁不郁闷), argue that their story was exaggerated for clout, and that their apartment actually never qualified as a 'rotten' unfinished building (烂尾楼 làn wěi lóu) since construction was only temporarily halted but never really abandoned.
While many express sympathy for the couple, others deem it unwise for them to have purchased an apartment with an already strained monthly budget, let alone to have a child under such uncertain circumstances. Critics suggest the couple lacked a proper life plan, didn't assess risks, and ended up in this situation through their own fault.
These critics also view the couple's recent change of plans as evidence that they may have fabricated parts of their story to garner attention and financial support.
However, there are widely different opinions on this issue. Some label these critics as proponents of Social Darwinism (社会达尔文主义), accusing them of being selfish and cold-hearted. They argue that the blame should not be on the couple, striving for a better life, but on the developer who breached the contract and made life so hard for them.
The couple's chosen path, moving from small towns to study and work in big cities, reflects a common value not only in China but worldwide. They argue that society should appreciate those working hard despite facing challenges and insecurities, instead of condemning them for the bold choices they make.
Those supporting the young couple seemingly also do not care if their story has somehow become entwined with (local) propaganda efforts. As their narrative is now shifting from representing defeated Chinese youth in a complex economic situation to showcasing the strength of Chinese urban workers in a revitalized nation, many people simply wish them the best.
As one commenter writes: "If they want to start a business in Zhengzhou now, let them go for it. They've made positive use of the attention they've received. They don't need to live up to the expectations that others have them. All the luck to you!"
By Manya Koetse & Miranda Barnes
Get the story behind the hashtag. Subscribe to What's on Weibo here to receive our newsletter and get access to our latest articles:
Spotted a mistake or want to add something? Please let us know in comments below or email us. First-time commenters, please be patient – we will have to manually approve your comment before it appears.
©2023 Whatsonweibo. All rights reserved. Do not reproduce our content without permission – you can contact us at info@whatsonweibo.com.
Chinese Social Media Reactions to Israel-Hamas War: Pro-Palestinian Sentiments and Anti-Semitic Discourse
Chinese perspectives on the Israel-Palestine conflict are influenced by China's historical context and perceptions of its role in the world today.
PREMIUM CONTENT
The Israel-Hamas war has been dominating discussions on Weibo recently. Amid the different Chinese responses to what's happening in Israel and Gaza, recurring trends and narratives highlight how social media reactions and their pro-Palestine stance are connected to China's own historical context and perceived global role, as well as Chinese anti-Jewish prejudices.
After the Hamas attacks began on October 7, the Israel-Hamas war has been a major topic of discussion on Chinese social media.
Over the past two weeks, a series of critical events have unfolded since Palestinian militant group Hamas fired more than 5,000 rockets from the Gaza Strip into Israel and infiltrated Isreal. The attacks killed a large number of Israeli civilians, including the 260 deaths at the Supernova music festival massacre. As deadly fights continued, the Israeli government formally declared war and retaliated against Hamas.
Israel has since dropped some 6,000 bombs on the Gaza Strip, killing hundreds of Palestians. More than a million people have fled their homes in the Gaza Strip.
On October 17 and 18, various media reported that at least 500 people were killed in a devastating blast hitting the Al-Ahli Arab hospital in Gaza City, a day before US President Biden arrived in Israel for a wartime diplomatic trip, marking a public show of support for Israel.
While Palestinian officials blamed Israel for the hospital blast, Israel asserts it was a rocket launched by an Islamist militant group that caused the explosion. This claim was later backed by American officials, who cited intelligence suggesting that the explosion was indeed caused by an armed Palestinian group.
On Chinese social media sites, various discussions related to the Israel-Hamas war and all the latest developments have attracted a lot of attention. From October 7 to October 19, the Weibo hashtag "Palestian-Israeli Conflict" (#巴以冲突#) received over 2 billion views. One hashtag related to the Gaza hospital explosion received over 320 million views in a day (#加沙地带一医院遭袭数百人死亡#).
Amid all of the hashtags, posts, videos, images, and discussions on Chinese social media, we have identified three prominent trends concerning the Israel-Hamas conflict: growing pro-Palestinian sentiments, a surge in anti-Jewish racism, and an increased focus on China's role on the world stage and how its calls for peaceful resolutions contrast with U.S. policies.

1. Pro-Palestine Sentiments

There is a clear trend on Weibo, as well as on other Chinese social platforms like Douyin and even Xiaohongshu, that netizens are demonstrating greater support for the Palestinian side than for Israel.
Some posts (here, here) argue that if the recent attacks on civilians by Hamas militants are labeled as "extreme terrorism," Israel's actions against Palestinians over the years should be seen as a form of "mild terrorism."
This view is repeated by many bloggers and regular netizens all over Chinese social media, where numerous videos depict bombings in Gaza, emphasizing heartbreaking scenes of severely injured children and their grieving parents and siblings.
In Weibo's 'hot' section, which features currently popular posts, it's evident that there's a stronger emphasis on images and videos portraying the suffering in Palestine compared to those depicting hardships on the Israeli side.
These distressing videos evoke significant sympathy on Chinese social media, where some commenters suggest that the Hamas movement is becoming more prominent because of the suffering Palestians are enduring ("If my child were killed like that, I would immediately turn into a terrorist as well.") Others argue that Hamas should be seen as guerrilla fighters rather than terrorists.
The pro-Palestinian sentiments go beyond netizens' views alone, and are strengthened by Chinese media reports and official positions. The Chinese Foreign Ministry's initial response to the conflict focused on expressing concerns about the escalating tensions and voicing China's stance that civilians should be protected and that further deterioration should be prevented.
They reiterated that the fundamental solution to the Israeli-Palestinian conflict and the path to peace, according to China, lies in the implementation of the "two-state solution" (两国方案) and the establishment of an independent Palestinian state.
Days later, on October 13, Chinese Foreign Ministry's Wang Yi stated that the "historical injustice suffered by the Palestinian people" lies at the root of the conflict between Israel and Palestinians, emphasizing the "two-state solution" and the importance of realizing the dream of an independent State of Palestine.
Wang also stated on October 15 that Israel's bombing campaign had gone "beyond the scope of self-defence" and that it "should stop collective punishment of the people of Gaza."
One Weibo newsblogger called Creamy Banana (@Creamy蕉, 140k fans) writes:
"What many people do not understand is that when we support Palestine in the Israel-Palestine [conflict], is that we do not support a specific regional political group, that we do not support or oppose a specific racial group, and that we certainly do not support a particular religion. None of that. In this issue, supporting Palestine means supporting justice, supporting the weak, supporting the eggs resisting the high wall, it's as simple as that.
For instance, during World War II, when Jews were massacred by the Nazis, we sympathized and supported the Jews because they were the weak ones and the victims at that time. Now, Israel is involved in genocide against Palestine, killing civilians, attacking hospitals, and it is the Palestinians who are the weak and the victims. Former victims—the Jews—have now become the perpetrators.
Good people and bad people, justice and evil, they are all relative and ever-changing. This may be the complexity of human nature. There is no absolute goodness, no absolute evil. You can be a victim and a villain hurting others at the same time."
While the blogger argues that the pro-Palestine sentiment on Chinese social media is unrelated to politics or race, this isn't exactly accurate. Many Chinese netizens' support for the Palestinians is closely connected to current geopolitics, America's pro-Israel stance, existing prejudice towards Jews, and China's own historical context.
As suggested by Yiyi Chen in "The Basis of China's Pro-Palestine Stance and the Current Status of Its Implementation" (2013), China leans towards supporting the Arab side because, in the Chinese perspective on the Israel-Palestine conflict, Israel was established by aligning with the Imperial powers of its era. In this context, the Palestians are seen as sufferers of imperialism (p. 216).
This deeply resonates with many Chinese, who, both explicitly and implicitly, associate the current Palestinian issue with China's historical scars of the "hundred years of national humiliation," during which China also suffered from imperialism by Western powers and Japan from 1839 to the 1940s.
"The Gaza children shaken and trembling from Israeli bombardments experience scenes similar to what China went through during the War of Resitance against Japan," one Weibo user wrote: "So don't say that it has nothing to do with you."
"We're helping Palestine, but we're helping ourselves from 70 years ago," ("帮的是巴勒斯坦,也是七十几年前的自己") one commenter (@
姜橙橙_捏唐冽大脸) wrote, receiving over 5500 likes. Others reiterated similar views, writing: "It's because we endured hardship that we now hold the umbrella for others who are suffering."
Another reason for the pro-Palestine stance, as detailed by Chen, is rooted in reciprocity. The Chinese tend to support the Palestinians as a way of reciprocating the solidarity shown by Arab countries during the 1960s and 1970s when China was isolated due to Western animosity (p. 216).
Furthermore, and this is particularly evident in the numerous posts and blogs within China's online media landscape, support for Palestine also stems from opposition to the United States and a lack of trust in Israel due to the close alliance between the U.S. and Israel.
This distrust also extends to American media, which is seen as biased and untrustworthy on Chinese social media platforms. For instance, when the New York Times modified its headlines about the Gaza hospital blast to reflect new information indicating that Israel might not be responsible, many Chinese netizens viewed it as another instance of American media deliberately distorting facts and concealing the truth.
"They did it because of political correctness," some suggested: "They were afraid to trigger the anger of the Jewish people."

2. Anti-Semitic Sentiments

Apart from the general pro-Palestinian views on Weibo, there are also voices on Chinese social media denouncing Hamas and the people who support them. For instance, when a video captured students from New York University (NYU) tearing down posters depicting Israeli children held hostage by Hamas, many commenters condemned their actions and questioned why they didn't go to Gaza themselves. Others comment general phrases such as, "The Hamas evil must be eradicated" ("消灭哈马斯恶魔").
But despite some condemnation of Hamas, it is hard to find many strong pro-Israel voices on Weibo these days.1 Notably, the Israeli Embassy in Beijing, which is one of the most popular foreign embassy Weibo accounts with 2.4 million followers, is currently not only shadowbanned on the platform (it does not immediately show up in search results), it has also disabled comments on many of its posts or is showing only a limited number of replies.
The posts that do allow comments do not only show strong anti-Israeli sentiments, denouncing Israel as a state engaged in acts of terror and genocide in Gaza, but they also display instances of anti-Semitic racism.
For instance, when the Israeli Embassy posted about the Kutz family, murdered by Hamas terrorists in their home, some netizens commented: "Auschwitz misses you."
References to the Holocaust, Hitler, Goebbels, and related topics are also evident in many other posts on Weibo. Some bloggers (@扫天下媒体, over 70,000 fans) write things such as "(..) the Germans have since long seen through the true nature and character of the Jewish people."
Alongside openly anti-Semitic comments, there are anti-Semitic conspiracy theories circulating on Chinese social media. Some of these theories mention Hollywood actors or American political figures of Jewish descent, hinting that Jews control different parts of America's political, entertainment, and business sectors.
The ubiquity of anti-Semitic comments in China's online media sphere may be surprising, especially considering how bilateral relations between China and Israel have blossomed since the 2000s.
Not only did a 2019 Pew Research Center study discover that the Israeli public held a "very favorable" opinion of China, but a 2016 China Radio International feature also sought the views of Chinese people on Jews and Israelis. The responses were generally positive, with many respondents describing Jews and Israelis as "very smart" (Yellinek 2022, 185-192).
There are also those who generally express pity for Jews, considering them "stateless" or "oppressed," and empathizing with their historical struggles. This is one of the reasons why the Holocaust, and Holocaust studies, have received relatively more attention in China than in other Asian countries (Haime 2020; Timmermans 2016).
In 2010, the animated film A Jewish Girl in Shanghai (犹太女孩在上海) was proudly described as "China's first homegrown Jewish film" – it was part of a renewed remembrance of shared Jewish-Chinese history (read more). The Shanghai Jewish Refugees Museum was opened in 2007 to commemorate the Jewish refugees who lived in Shanghai during World War II, and the first musical themed around the Jews in Shanghai saw the light at the Shanghai International Arts Festival in 2015, the same year when a renewed Chinese translation of The Diary of Anne Frank was published.
However, the perception of 'Jews' or 'Jewishness' in China is multifaceted and often conflicting, as shown by various studies. According to Zhou Xun (2016), Chinese attitudes towards Jews and Jewishness are often a mixture of curiosity and envy, yet Jews are primarily seen as a racialized 'Other' who differ significantly from social groups in China. Xun suggests that anti-Semitic language in China is frequently borrowed from Western sources, but that the racialized discourse itself is inherently rooted in Chinese society.
The many popular books that exist about Jews in China, ranging from What's Behind Jewish Success to 16 Reasons for Jews Getting Wealthy, demonstrate that the authors' perceptions of Jewishness are often riddled with misunderstandings and stereotypes. These books frequently highlight the perceived success of Jews in business and education to promote values highly cherished by the Chinese (Ross 2016, 25-30).
While many prevailing opinions and stereotypes about Jews in China today revolve around their perceived success, intelligence, and warmheartedness, there are also those who portray them as devious, dominating, and cruel.
The recent surge of anti-Semitism on Chinese social media underscores that 'Othering' and stereotyping of Jewish people can focus on their perceived admirable traits in times of flourishing Israel-China relations, but that this praise, exaggerated and rooted in prejudice, can just as swiftly turn into hatred in times of Israel-Palestine conflict escalation.

3. Sending Help: China as Responsible World Leader

Another key trend within Chinese online discussions about the Israel-Hamas conflict is the focus on China's role as a geopolitical influencer: many see China as a promoter of global peace that is "mending the world."
Within this context, the topic of China providing humanitarian assistance to Palestinians gained traction on Weibo recently (#中国政府向巴勒斯坦提供紧急人道主义援助#, #中方向巴方提供紧急人道主义援助#), referring to China's efforts to provide emergency humanitarian assistance to the United Nations Relief and Works Agency for Palestine Refugees in the Near East (UNRWA).
"We bring emergency relief, others bring bullets," some commenters wrote.
This ubiquitous narrative of China as a responsible, fair, and peaceful global power, supported by Chinese state media reports, underscores a distinction between American and Chinese influence on the world stage. It implies that the U.S. frequently interferes and provokes conflicts, while China discreetly offers aid and works to reduce tensions.
In this context, reports of Chinese Foreign Minister Wang Yi telling his U.S. counterpart, Anthony Blinken, that the United States should genuinely play a constructive role in the Israel-Hamas war and push for a political solution sparked hundreds of online comments praising China for being a responsible and peaceful leader (#中方呼吁召开巴以冲突国际和会#) .
On October 18, the United States vetoed a UN resolution calling for a humanitarian pause in the Israel-Hamas war, citing Israel's right to self-defence. China was one of the countries voting in favor of the 'humanitarian pauses' resolution.
In response to the American decision to vote against the resolution, China's permanent representative to the United Nations, Zhang Jun, said: "We cannot help but doubt that some countries do not genuinely wish to resolve the issue" (#联合国巴以问题决议草案遭美一票否决#).
Among the comments are statements like: "This clearly indicates a lack of desire for peace." "They're the tumor of the world." "The U.S. is lacking moral values."
One popular Weibo reply suggested that "the rabbit is quietly patching up [mending] the world" ("兔子总在默默为世界缝缝补补"). In this context, the 'rabbit' is 'China', referring the Chinese webcomic Year Hare Affair (那年那兔那些事儿) in which different animals represented different countries.
These phrases about China "mending the world" have been posted numerous times on Chinese social media (also: "世界破破烂烂,兔子缝缝补补"). Some of these posts also include a political cartoon showing Western media solely focusing on a crying baby in Israel while turning their backs to the bodies in Gaza.
Meanwhile, there are also many commenters who simply express their hopes for a swift end to the war. "I hope for peace between Palestine and Israel. War is merciless."
Some netizens also just share their appreciation for living in China. "We are not living in peaceful times, but at least we're living in peaceful China."
By Manya Koetse
1 Given the scope of this article and its time sensitivity, this comment exclusively focuses on online discussions on Weibo on October 16-19, and it does not reflect the period prior to the current Israel-Hamas conflict
References
Chen, Yiyi. 2013. "The Basis of China's Pro-Palestine Stance and the Current Status of Its Implementation." Digest of Middle East Studies 22 (2): 215-228.
Haime, Jordyn. 2020. "Chinese Philo-Semitism: Why China Admires the Jewish People." Student Research Projects. 26. https://scholars.unh.edu/student_research/26
Ross, James R. 2016. "Images of Jews in Contemporary Books, Blogs, and Films". The Image of Jews in Contemporary China, edited by James R. Ross and Song Lihong, Boston, USA: Academic Studies Press, pp. 24-36.
Timmermans, Glenn. 2016. "Holocaust Studies and Holocaust Education in China". The Image of Jews in Contemporary China, edited by James R. Ross and Song Lihong, Boston, USA: Academic Studies Press, pp. 185-205.
Xun, Zhou. "Perceiving Jews in Modern China". The Image of Jews in Contemporary China, edited by James R. Ross and Song Lihong, Boston, USA: Academic Studies Press, pp. 5-23.
Yellinek, Roie. 2022. "China's Media Strategy Towards Israel." Israel Affairs 28: 184-198.
Get the story behind the hashtag. Subscribe to What's on Weibo here to receive our newsletter and get access to our latest articles:
Spotted a mistake or want to add something? Please let us know in comments below or email us. First-time commenters, please be patient – we will have to manually approve your comment before it appears.
©2023 Whatsonweibo. All rights reserved. Do not reproduce our content without permission – you can contact us at info@whatsonweibo.com.
Subscribe to our newsletter
Stay updated on what's trending in China & get the story behind the hashtag
Sign up here to become a premium member of What's on Weibo today and gain access to all of our latest and premium content, as well as receive our exclusive Weibo Watch newsletter. If you prefer to only receive our free newsletter with an overview of the latest articles, you can subscribe for free here.
Would you like to become a contributor, or do you have any tips or suggestions for us? Get in touch with us here.