An Overview of Chinese Nominations at Busan Film Festival (Part II)
Three Chinese blockbusters & two films touching upon gender issues; these Chinese films at Busan are definitely worth watching.
From Chinese dissident filmmakers to government-funded films, you can find it all at Busan, Asia's biggest film festival. In the weeks leading up to the event, What's on Weibo's Gabi Verberg provides an overview of the Chinese nominees. This week: Part II (See Part I here).
On the 4th of October, the 23th Busan International Film Festival in South Korea will roll out its red carpet to open this year's film festival season in Asia. With the screening of 323 films from 79 countries, it is one of Asia's biggest international film festivals, with China as one of the main suppliers of films.
This week, we will introduce to you to the second batch of the Chinese nominees.
1. Master Z: The Ip Man Legacy (Yèwèn Wàizhuàn: Zhāngtiānzhì 叶问外传:张天志)
Mainland China/Hong Kong
Genre: Action
Selected in the category: Opening Night Film
Director: Woo-ping Yuen (袁和平)
Weibo Hashtag: #张天志# (19.600.000+ views)
Premiere: October 2018, Busan International Film Festival
Starring: Max Zhang (张晋), Dave Bautista (戴夫·巴蒂斯塔), Michelle Yeoh (杨紫琼), Tony Jaa (托尼·贾), Chrissie Chaw (周秀娜)

About the Director:
Woo-ping Yuen was born in 1945, making him the oldest nominated Chinese director at this years' Busan Film Festival. In 1978, Woo-ping Yuen was recognized by the film industry for the first time for his works Snake in the Eagle's Shadow (Shé xíng diāo shǒu 蛇形刁手) and Drunken Master (Zuì quán 醉拳).
With Jackie Chan starring as the male protagonist in Drunken Master, the film was nominated for the Golden Horse awards at the Taiwan International Film Festival. In the 40 years that followed, Woo-ping Yuan's films received numerous nominations and awards at film festivals all over the world.
His most famous contributions to film are as the action director of Crouching Tiger, Hidden Dragon and Kill Bill: vol.2, and as a Kung-fu choreographer for the film The Matrix.
Storyline:
This spinoff focuses on Cheung Tin Chi (a pivotal character from Ip Man 3, played by Zhang), who has been defated by Ip Man and had his house burned down to the ground. He decides to seek shelter on Bar Street, where he quickly finds solace from his neighbors. But when Tin Chi discovers a gang is peddling drugs on Bar street, he takes it upon himself to intervene and gets into a fight with a powerful foreign villain.
Check out the trailer with English subtitles here.
Why you should watch it:
The main actors are internationally renowned. Michelle Yeoh showed off her beautiful martial arts skills in films such as Crouching Tiger, Hidden Dragon. Max Zhang's showed his mastery of wushu in films such as The Grandmaster and Ip Man 3.
On their website, the organization of the Busan International Film Festival calls the film "dazzling, gripping, and an astonishingly action-driven film that will satisfy the audiences who are looking for great action scenes especially on a big screen." They also call it one of the "most essential martial art films" that Hong Kong has ever seen.
2. The Island (Yīchū Hǎoxì 一出好戏)
China Mainland
Genre: Comedy, Drama
Selected in the category: : A Window on Asian Cinema
Director: Bo Huang (黄渤)
Premiere: 10th August 2018
Starring: Bo Huang (黄渤), Qi Shu (舒淇),Baoqiang Wang (王宝强),Yixing Zhang (张艺兴), Hewei Yu (于和伟), Xun Wang (王迅), Qinqin Li (李勤勤), You-lin Li (李又麟 ), Hao Ning (宁浩), Hu Guan (管虎), Jing Liang (梁静), Zheng Xu (徐峥), Teddy Chan (陈德森), Lei Zhang (张磊)

About the Director:
Bo Huang is one of China's most famous comic actors. Except for acting, he is also a singer, tv host, choreographer, and now a film director. Over the last decade, he received nominations for his acting at almost every big Asian Film Festival, such as the Hong Kong Film Festival or the Taipei Golden Horse Film Festival. As an actor, Bo Huang starred in, among others, Journey to the West (Xīyóu Jiàngmópiān 西游降魔篇), No Man's Land (Wúrénqū 无人区), and My Dearest.. The Island is Huang Bo's first work as a director.
Storyline:
News of a meteorite coming towards the earth doesn't seem to affect Ma Jin's everyday life, as he goes about his days; going to work, obsessing over his pretty colleague, and even winning a grand prize lottery during his company's team-building cruise. But Ma Jin's life is about to drastically change, bringing him and his collegues to a deserted island, where they have to remake the world as they know it. This story is a surprisingly funny but critical fable of modern society.
See the trailer with English subtitles here.
Why you should watch it:
The film is already worth watching for its beautiful locations and its spectacular special effects. But another reason to watch the film is for the interaction between Bo Huang and his cast. For the production of The Island, Bo Huang's budget seemed to be endless, allowing him to freely select his cast. As a consequence, almost all of his cast members are former colleagues. For the film Mr. Six (Lǎopào'er 老炮儿), Bo Huang worked with Hu Guan, Jing Liang, Hewei Ju, Hao Ning, and Yi Zhang, who are now all also featuring in The Island.
The Island is the 29th highest-grossing film in China of all time, with a total gross of 1.343 billion yuan ($195+ million).
3. Ash is the Purest White (Jiānghú érnǚ 江湖儿女)
China Mainland/France
Genre: Romance, Crime
Selected in the category: A Window on Asian Cinema
Director: Zhangke Jia (贾樟柯)
Premiere: 11th May 2018, Cannes Film Festival
Weibo Hashtag: #江湖儿女# (44.860.000+ views)
Starring: Tao Zhao (赵涛), Fan Liao (廖凡), Zheng Lu (徐峥), Casper Liang (梁嘉艳), Xiaogang Feng (冯小刚), Yi'nan Diao (刁亦男), Yibai Zhang (张一白), Jiali Ding (丁嘉丽), Yi Zhang (张译), Zijian Dong (董子健), Jiamei Feng (冯家妹), Xuan Li (李宣)
Note:According to some news sources, Xiaogang Feng has been edited out of the movie. The film showed at the Toronto Film Festival was five minutes shorter than the film showed at the Cannes Film Festival in May earlier this year. Xiaogang Feng is alleged of tax evasion and having close ties with actress Fan Bingbing, who hasn't been seen in public since July first after also being accused of tax evasion.
About the Director:
The award-winning Zhangke Jia is one of China's most famous film directors. His debut feature film, The Pickpocket (Xiǎowǔ 小武), won the International Forum of New Cinema at the Berlin International Film Festival in 1998. Ever since, Zhangke Jia is one of the few Asian directors to be a regular at the big international film festivals such as Venice Film Festival, where he won three prices and was nominated five times, or Cannes, where Jia won one award and was nominated five times. Among Zhangke Jia's significant works are movies such as The World (Shìjiè 世界), I Wish I Knew (Hǎishàng chuánqí 海上传奇), A Touch of Sin (Tiān zhùdìng 天注定) or Mountains May Depart
(Shānhé Gùrén 山河故人).
Last year, the very first edition of the 'Pingyao Crouching Tiger Hidden Dragon International Film Festival' (平遥国际电影展), an initiative by Zhangke Jia, was held successfully. The film festival celebrates the latest achievements in international cinema and promotes the work of young Chinese directors. The second edition of this festival will be held in October of this year.
Storyline:
This movie, set in China's underworld, tells the story of love and betrayal between gangster Bin and dancer Qiao. The two lovers have a very strong emotional connection, but their love is severely tested when Qiao winds up going to prison after a violent altercation in which she tried to protect her gangster boyfriend.
See the trailer with Chinese subtitles here.
Why you should watch it:
The Guardian awarded the film four out of five stars calling it an "glorious drama" which feels like a "gripping parable for the vanity of human wishes, and another impassioned portrait of national malaise." Variety called the film a "gangster epic."
Another reason to watch the film is its outstanding cast. The two protagonists are played by award-winning actress and director's muse Tao Zhao (赵涛) and Fan Liao (廖凡). The latter won the Berlin Golden Bear Award, which is the highest prize awarded for the best film at the Berlin International Film Festival; The Golden Horse Award at the Taipei International Film Festival for best actor, and the award for best actor at the Singapore International Film Festival.
4. My Dear Friend (Hǎoyǒu 好友)
Mainland China
Genre: Drama
Selected in the category: A Window on Asian Cinema
Director: Pingdao Yang (杨平道)
Reads on Weibo: 35.000 (#抵达之谜#)
Premiere: 2016
Starring: Starring: Gabby So (蘇子情), Robert Loh
About the Director:
Pingdao Yang is a relatively unknown independent director and screenwriter. His works have appeared at dozens of domestic and international film festivals, and he has won several independent film awards.
Other works from Pingdao Yang are Spring of Yangchun (Yángchūn zhī Chūn 阳春之春), One Day As Usual (Guānyú Zhāng Kēzhǎng de Rìcháng 关于张科长的日常), My Family Tree (Jiāpǔ 家谱); and feature films E Huang Mountain (Éhuángzhàng Yìshì 鹅凰嶂逸事) and The River of Life (Shēngmìng de Héliú 生命的河流).
Storyline:
In a remote village of southern China where spring mist lays, A city woman travels to a remote village in southern China to look for her missing boyfriend. Instead of fining him, she discovers a 60-year-long secret friendship between two elderly men.
This film comes twelve years after the debut of the short film Spring of Yangchun , that came out in 2006. That film also tells about the love between two men; after one of the men's girlfriends unexpectedly passes away, he reunites with his old-time friend who just got back from the army – the two still have issues to resolve.
(The 2006 short film is available online with Chinese subtitles here.)
Why you should watch it:
Despite the fact that the film was released almost two years ago, Busan Film Festival still wants it to be part of the category A Window on Asian Cinema; a noteworthy fact that says much about the film's quality. It is also the only Chinese film in Busan of which the topic is related to homosexuality.
5. The Rib (Yàdāng de Zhùgǔ 亚当的助骨)
Mainland China
Genre: Drama
Selected in the category: A Window on Asian Cinema
Director: Wei Zhang (张唯)
Weibo Reads: 340.000 (#撞死了一只羊#)
Premiere: 4th September 2018, Venice International Film Festival
Starring: Jingyi Huang (黄精一), Wejie Yuan (源唯杰), Hao Meng (孟浩)

About the Director:
Wei Zhang is an independent filmmaker whose work focuses on the lives of people living in the margins of society. For that reason, among others, his work is closely followed by western film media and film festivals.
Zhang's previous films include Factory Boss (Dǎgōng lǎobǎn 打工老板), a story about an entrepreneur who desperately takes on low margin jobs to save his business; Destiny (Xǐhé 喜禾)a tale of an autistic boy and his struggling mother; and The Sound of Dream (Tiānlài mèngxiǎng 天籁梦想), a film about four visually impaired Tibetan children whose dream it is to appear on a TV talent show.
Wei Zhang's films received multiple nominations and won a number of awards, including Best Original Script at the Iranian Fajr International Film Festival, and Most Innovative Film Award at the Asia-Pacific art unit of the Venice Film Festival in Shanghai.
Storyline:
The Rib is based on a collection of true stories, and depicts a Chinese transgender teenager who grows up in a devout Christian family. One day, he tells his parents he wants to undergo surgery to become a woman, and he asks for his parents' consent. It is the start of a tumultuous story that shows a new side of Chinese society.
Why you should watch it:
According to Variety, this "bold drama" is likely to become "a groundbreaking production for China."
In choosing a topic such as this, Wei Zhang has indeed made a bold move, especially considering that previous years have seen an online ban on video content relating to homosexuality. According to ScreenDaily, the filmmaker was very grateful to have obtained permission from the Chinese government to shoot the film, and hopes that his work will have a positive influence on society.
Stayed tuned for more! Meanwhile, also check out part 1 of Chinese films at Busan, and our must-see Chinese film list of 2017 here.
By Gabi Verberg
Follow @whatsonweibo
Spotted a mistake or want to add something? Please let us know in comments below or email us.
©2018 Whatsonweibo. All rights reserved. Do not reproduce our content without permission – you can contact us at info@whatsonweibo.com.
How Chinese Kuaishou Rebel 'Pangzai' Became a Twitter King
He's been called a 'Twitter king', but how did the unexpected online fame of this 'Hebei Pangzai' start?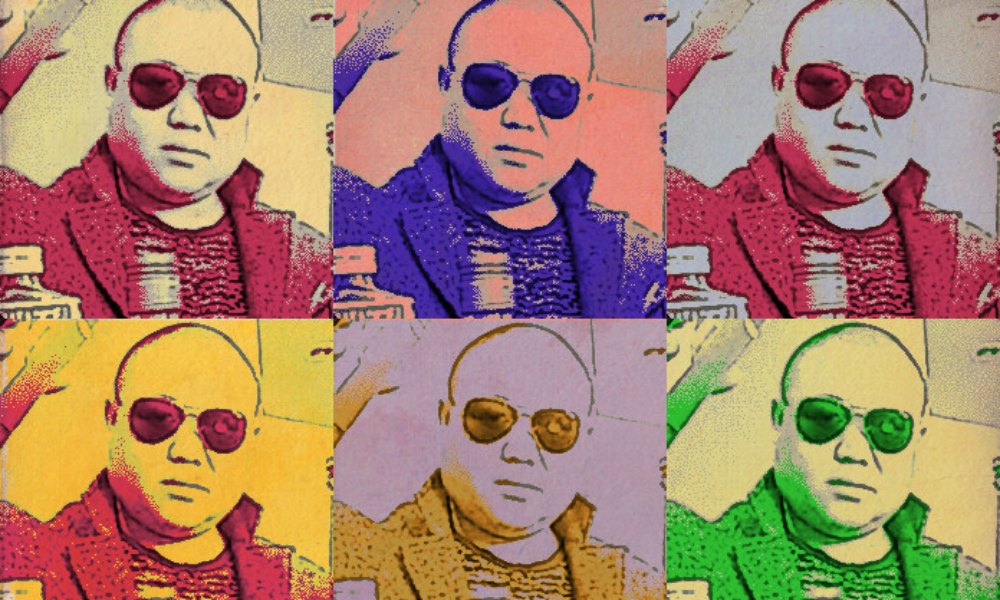 Twitter has fallen in love with a Chinese farmer after his drinking videos on Kuaishou were cross-posted abroad and went viral. He has embraced his new fans and Western social media, arguably becoming one of China's most successful cultural ambassadors of the year.
He describes himself as the "inventor of tornado beer drinking style" and as an "ordinary peasant from China." 'Hebei Pangzai' only joined Twitter in August of 2019, but he already has a Twitter following of more than 111.6K.
Although his account is temporarily restricted by Twitter at time of writing ("due to suspicious activity"), his popularity is only growing. Some Twitterers, such as the China twitterer Carl Zha (@CarlZha), are even initiating a "#FreePangzai campaign" to restore the account of the "one true King."

But where and when did the online fame of 'Hebei Pangzai' start?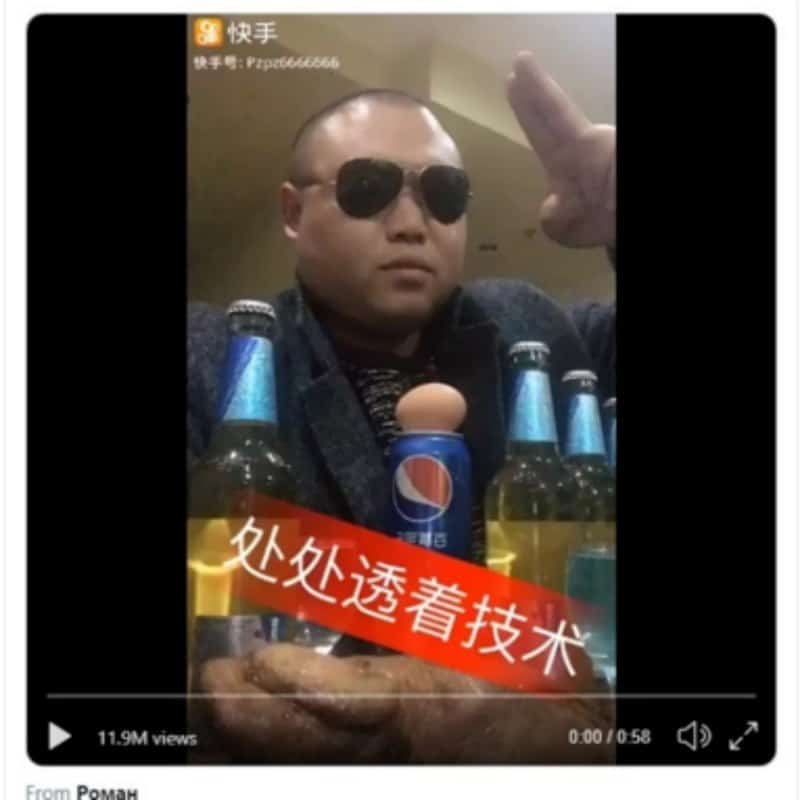 Let's begin our introduction to Pangzai with one tweet from March of this year, when Twitter user 'Hunnaban Trenchboss' posted a video from Chinese short video app Kuaishou (快手) showing a man – 'Pangzai' – wearing sunglasses and smoking a cigarette while preparing an incredible mixed drink.
The man in the video smoothly pops the cap off a bottle of beer with a chopstick, pours some in a large jar, then twirls the bottle and propels the rest of the beer in a tornado of force down his throat.
He follows that up by pouring in more beer, some blue liquor, an egg, some Pepsi, and a hefty glass of baijiu – which he dumps in only after lighting it on fire, igniting his finger, and coolly lighting his cigarette. He then chugs the entire concoction in a matter of seconds.
"How do I become as cool as this guy, The Coolest Guy?", the tweet said.
The same video was shared again in August by a few Russian accounts, was retweeted by an American account, and then went completely viral, racking up millions of views and tens of thousands of retweets.
That video has now been viewed almost 12 million times on Twitter, and has inspired tens of thousands of fans who herald him as 'king.'
The man in the video referred to as 'Pangzai' (胖仔, 'chubby dude') is Liu Shichao (刘世超), a 33-year-old farmer and small-time Chinese internet celebrity from a city called Xingtai in Hebei Province.
According to an interview with Technode, he found out about the video on Twitter when some of his new foreign fans opened Chinese social media accounts to find him and tell him about his overnight online fame.
"One message told me that I was a celebrity now in America," he told Technode: "So I chatted with the person [who sent the message] for a whole day, with the help of translation software."
Within two days of his video going viral, Pangzai had figured out how to use a VPN, opened his own Twitter account and started uploading videos.
He even posted a reply on the original viral video to alert everybody to his account.
Since then, Liu 'Pangzai' has amassed over 111,000 followers and has posted many more videos of everything from drinking, to cooking, to exploring his countryside hometown.
But it was the drinking videos specifically that earned him his following, both abroad and in China.
IT STARTED ON KUAISHOU
"Pangzai epitomizes the typical Kuaishou account."
Liu began his internet career three years ago on Kuaishou, a Chinese short video app massively popular among China's lower-tier cities and countryside.
In contrast to the polished, celeb-heavy platform Douyin, which is most popular among urban youths, Kuaishou is a platform for the masses. Its users are known for their crazy antics and general disregard for personal safety.
Pangzai epitomizes the typical Kuaishou account. Posting under the handle "Chubby Dude from Hebei" (@河北胖仔), he uploads videos of himself eating and drinking in eye-popping combinations, or sometimes smashing things – from bricks to unopened water bottles – with his bare hands.
Liu also gained notoriety, and a couple hundred thousand followers, from his mastery of the so-called 'beer tornado technique' (小旋风 xiǎo xuànfēng).
According to an interview with the BBC, he peaked at 470,000 followers on Kuaishou and was monetizing his online fame with some 10,000 RMB ($1420) per month.
Unfortunately for Liu, China's Cyberspace Administration announced a crackdown on vulgar and illegal content across multiple social media platforms in spring of 2018, with a focus on Douyin, Kuaishou, and its sister news company Jinri Toutiao. Kuaishou was pulled from app stores until it cleaned up its act.
It is unclear just how many videos and accounts have been removed as a result of the cleanup. We can get a rough idea from an announcement by Kuaishou earlier this year that in March of 2019 alone, it removed an average of over 11,000 videos and blocked almost 1,000 accounts every day.
The result for Liu was that his account was suspended for four months and the majority of his most popular videos, including the one that went viral abroad, were removed for promoting 'unhealthy drinking habits.'
When you look at his Kuaishou account today, you won't see many videos focused solely on baijiu and beer chugging.
The videos that remain on his account do include drinking (and his signature tornado move) but it is always accompanied by eating food or some other activity (such as sitting deep in a field of corn, munching on roast duck and dribbling baijiu down a corn leaf into a glass.)
Liu still has 354,000 followers on Kuaishou. His Chinese fans, like his foreign ones, marvel at his cool and collected manner as he eats and drinks all sorts of disgusting things.
Canned herring features heavily in his most popular recent videos, where he can be seen sipping the juice directly from the can.
"This has to be the most unaffected anyone has ever been by eating canned herring," says one fan. "The flavor is disgusting! 99.9% of people who try this would vomit," another online commenter replies.
AN UNEXPECTED TWITTER KING
"Liu is like many young men from the countryside of Northern China: open, friendly, humble, and genuinely excited to share his life."
This year, Liu seems to have embraced his newfound international stardom with grace and savvy.
He uses Twitter's in-app translation to help him communicate with fans and has been highly interactive on the platform.
Liu 'Pangzai' was also quick to open up a Paypal account and share it with followers, and has recently made YouTube and Instagram accounts to prevent scams pretending to be him. He has also collaborated with a Twitter fan to sell T-shirts online in America.
Many online fans have dubbed him 'king', perhaps the highest praise one can receive on the internet today.
But in contrast to the sunglasses and chill demeanor of his videos, Liu does not appear to be an internet celebrity overly obsessed with being cool.
Instead, he is like many young men from the countryside of Northern China: open, friendly, humble, and genuinely excited to share his life (and drinking habits) with the rest of the world.
After reposting all of his old drinking videos from Kuaishou, Liu started asking Twitter fans what they would like to see from him. Many responded that they wanted more about his life in rural China.
He has since followed up with videos showing him fixing a pipe with his friends, exploring his local market, cooking sweet potatoes, and, of course, a tutorial on how to master the 'tornado beer' technique.
Many have expressed concern for his health in light of his drinking habits, but he has assured everybody that everything he does is "within his ability" and that he doesn't drink like that very often.
Liu is grateful for all the support and praise he has received from abroad. "It's crazy to have all of these foreign friends all of a sudden," he recently said in an interview with Deadspin: "I really have to thank them a lot. If I have a chance I will find them and we can drink together."
Seemingly to that end, Liu has recently organized a party to be held near his hometown in China, exciting fans all over the world and spurring many to apply for passports and visas.
The date is set for December 14, 2019 in Zhuamadian City, Hebei Province; too soon for many to make it, but he promises another party in the spring. There is talk also of organizing a visit for Liu 'Pangzai' to go to America.
WINDOW INTO CHINESE SOCIAL MEDIA
"Liu's growing notoriety abroad seems to have flown completely under the radar of the Chinese internet."
Although there are many vloggers like Pangzai in China, he stands out on Twitter as some sort of window into Chinese social media, especially because this online world is usually so separate from the Western realms of social media.
The recent explosive growth of Chinese social media apps such as TikTok has not done much to facilitate this kind of cultural interaction between China and the West.
Although Tiktok is, in fact, a Chinese app (called Douyin 抖音 in China), there are actually two different versions of the same app in mainland China and abroad, meaning that the other 'Pangzais' of the Chinese internet still remain within the social media spheres of the PRC, rarely gaining fame outside of the Great Firewall.
In China, aside from his fans on Kuaishou, Liu's growing notoriety abroad seems to have flown completely under the radar of the Chinese internet. He is mentioned only one or two times across Weibo, and searches for his name and handle on WeChat, Baidu, and various Chinese tech news sites bring up nothing.
Liu is a rare example of genuine soft power coming out of China. A pure, grassroots man of the people with strong cultural appeal who sincerely enjoys sharing his life and his culture with the rest of the world. His tweets are full of affection and appreciation for his fans, as well as frequent prompts for followers to share their own lives and customs of their home countries.
To watch his introduction to Twitter and rise to fame is to see the best of the internet: cultural interaction, genuinely shared delight, and mutual admiration inspired by hilarious antics caught on camera.
His Twitter fans express their hope that Twitter Support will soon lift the temporary ban on their 'Twitter king.' To them, it's perfectly clear: this online king is nowhere near dead, long live Pangzai!
Follow the #FreePangzai hashtag on Twitter.
Update: Panghaizi is out of Twitter jail!

Want to read more about unexpected online celebrities from China? Also see:
The Story of Two Farmers Who Became Internet Celebrities;
The "Vagrant Shanghai Professor";
From Farmgirl to Fashionista: Weibo Celebrity Fairy Wang.

By Jessica Colwell
Follow @whatsonweibo
Spotted a mistake or want to add something? Please let us know in comments below or email us. First-time commenters, please be patient – we will have to manually approve your comment before it appears.
©2019 Whatsonweibo. All rights reserved. Do not reproduce our content without permission – you can contact us at info@whatsonweibo.com.
"Living a Nightmare" – Chinese Beauty Guru Yuya Mika Shares Shocking Story of Domestic Abuse
Famous makeup artist Yuya Mika shared her story in a video that has since gone viral on Weibo.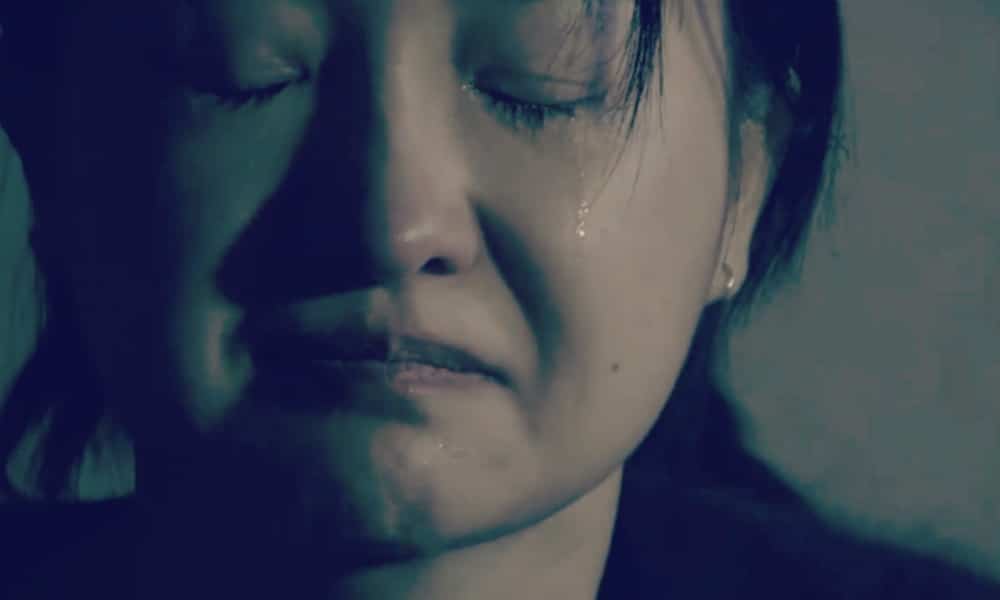 First published
Chinese famous makeup vlogger Yuya Mika has come out and shared her experience of being physically abused by her former boyfriend. Yuya's story – told in a documentary-style video that is now going viral – does not just raise online awareness about the problem of domestic violence, it also shows the raw realness behind the glamorous facade of China's KOLs' social media life.
Fashion and makeup blogger He Yuyong, better knowns as Yuya (宇芽) or Yuya Mika (@宇芽YUYAMIKA), has gone viral on China's social media platform Weibo for sharing her personal story of suffering domestic abuse at the hands of her ex-partner.
On Monday afternoon, November 25 – which is the International Day for the Elimination of Violence against Women – Yuya, a KOL (Key Opinion Leaders/online influencer) who has over 800,000 followers on her Weibo account, wrote: "I'm a victim of domestic violence. The past six months, I feel like I've been living a nightmare. I need to speak up about domestic violence here!"
With her post, Yuya shared a 12-minute documentary-style video in which she tells how she has been abused by her partner of one year, with whom she has now separated.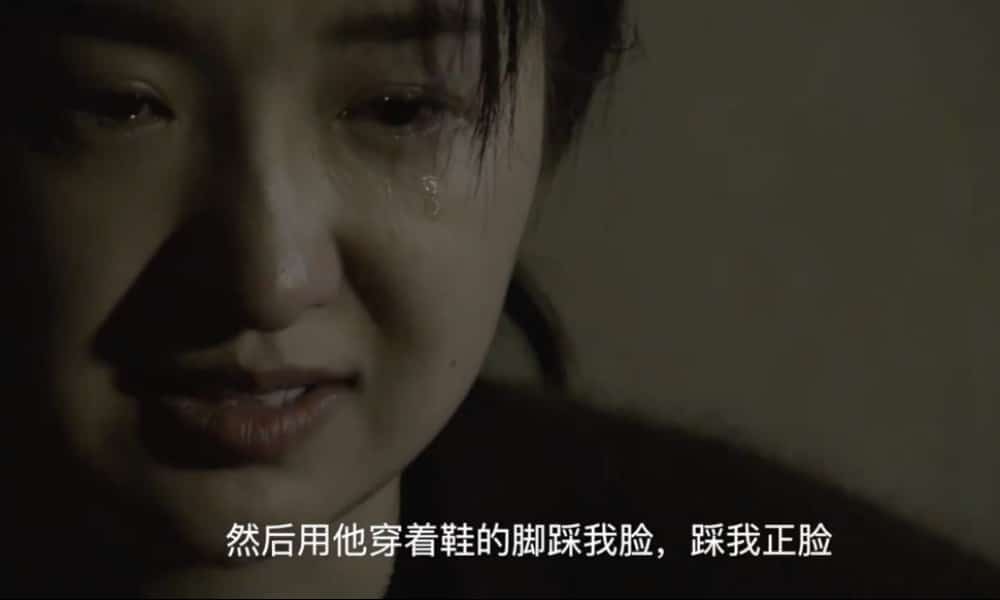 The short doc does not just tell Yuya's story, it also features the experiences of her former partner's ex-wives, who allegedly also suffered domestic violence at his hands.
Besides the shocking accounts of the women, the video contains also footage of Yuya's ex-boyfriend trying to violently drag her out of an elevator – a moment that was caught on security cameras in August of this year.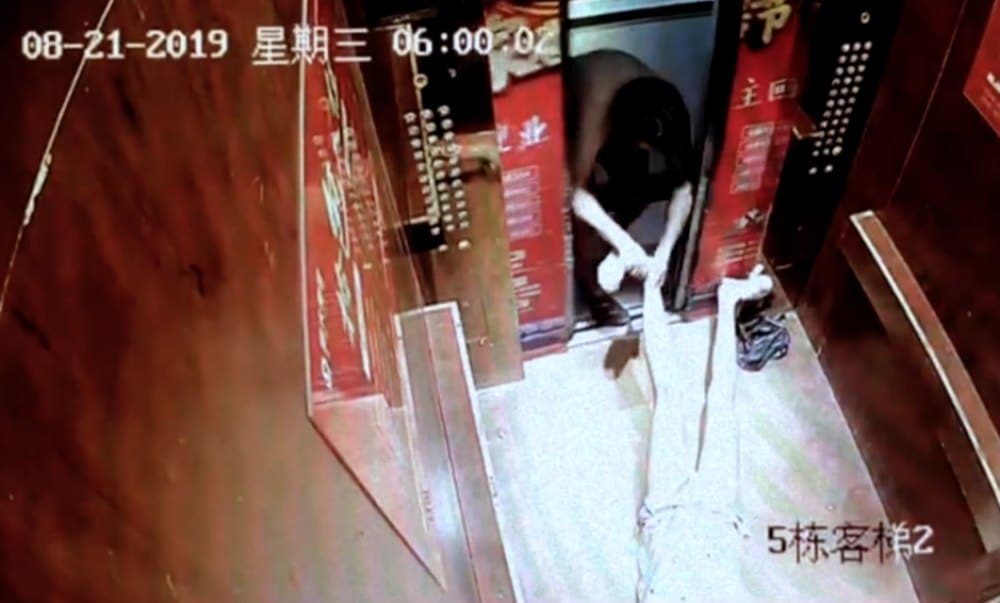 Yuya identifies her former boyfriend and abuser as the 44-year-old artist and Weibo blogger 'Toto River' (@沱沱的风魔教), who was married three times before starting a relationship with the famous beauty blogger.
The two met each other through social media, and Yuya initially fell for his talent and kindness. But, as she says, his perfect social media image soon turned out to be nothing but a fake facade, and the nightmare began.
The beauty blogger explains that the domestic violence went hand in hand with mental abuse, with Yuya being brainwashed into believing she was lucky to be with a man such as her boyfriend.
As the abuse became a regular occurrence, Yuya tearfully explains how she sometimes could not work for a week because her face was too bruised for shooting videos.
Yuya also writes on Weibo that she shares her story so that the experiences she and her ex-boyfriend's former wives suffered will not happen to other women, and to warn others from ending up in a similar situation.
Meanwhile, the Weibo account of Yuya's former boyfriend has been closed for comments.
Yuya Mika is not just popular on Weibo and video ap Tiktok. The beauty guru – famous for doing imitation makeup of celebrities and famous icons such as Mona Lisa – also has over 750k fans on her Instagram account and thousands of subscribers on her YouTube Channel, where she posts makeup tutorials.
Yuya is part of the company of Papi Jiang (aka Papi Chan), a Chinese vlogger and comedian who became an internet celebrity in 2016. On Tuesday, the Papi Jiang company also responded to Yuya's video, saying they fully support the makeup artist in coming forward with her story.
At time of writing, Yuya's story has been shared over 425,000 times, with a staggering thread of more than 280,000 comments on Weibo.
Many commenters respond in shock that the tearful woman in the video is actually Yuya, as the makeup artist is usually always smiling and shining in front of the camera. Other Weibo users express their hopes that Yuya's ex-boyfriend will be punished for what he did.
With over 160 million views, the hashtag "Yuya Suffers Domestic Abuse" (#宇芽被家暴#) is now in the top five of most-discussed topics on Weibo.
Over the past few years, the issue of domestic violence has received more attention on Chinese social media, especially since China's first national law against domestic violence came into effect on March 1, 2016. More women have come forward on Chinese social media to share their personal experiences with domestic abuse.
According to Chinese media reports of Tuesday afternoon, local authorities are currently investigating Yuya's story.
By Manya Koetse, with contributions from Miranda Barnes
Follow @whatsonweibo
It's almost Black Friday! We've already listed the best VPN deal for you here.
Spotted a mistake or want to add something? Please let us know in comments below or email us. First-time commenters, please be patient – we will have to manually approve your comment before it appears.
©2019 Whatsonweibo. All rights reserved. Do not reproduce our content without permission – you can contact us at info@whatsonweibo.com.