CCTV Airs Program on Xinjiang's 'Vocational Training Centers': Criticism & Weibo Responses
A noteworthy episode of CCTV "Focus Talk" marks the first time Chinese state media extensively reports on the existence of vocational education programs in Xinjiang. Weibo reactions are mixed.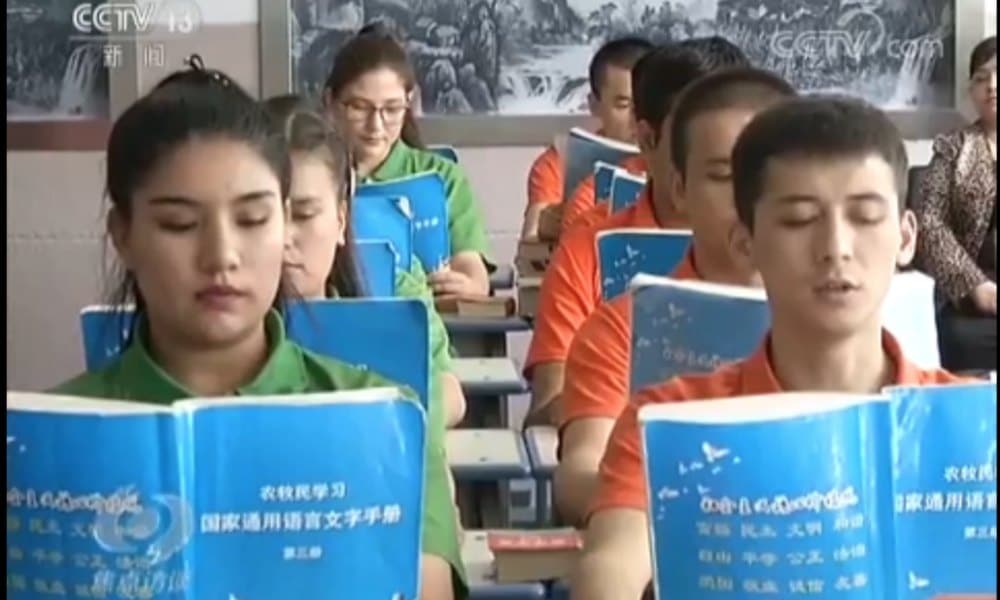 A recent CCTV "Focus Talk" TV program themed around an "educational training center" in Xinjiang, along with other Chinese state media articles on 'training facilities' in northwest China, has triggered the attention of foreign media this week. Many reporters interpret the latest Xinjiang publicity as a way for the Chinese government to create a "new narrative" to defend its policies in the region.
On Tuesday, October 16 2018, the CCTV prime-time program 'Focus Talk' (焦点访谈) dedicated a 15-minute episode to the topic of Xinjiang's 'vocational skills educational training centers' (职业技能教育培训中心), marking the first time for Chinese state media to extensively report on the existence of these controversial programs in Xinjiang.
'Focus Talk' is a renowned news program that has been aired by China's state broadcaster since 1994. It is generally themed around various societal issues, and provides background analysis of various topics through interviews with officials and the public. The show's official Weibo account has over 1,8 million fans.
Noteworthy is that the special Xinjiang-focused episode was aired hours after Xinjiang governor Shohrat Zakir (雪克来提·扎克尔) issued a statement to fend off international criticism on government-operated 'Muslim internment camps,' characterizing them as "people-oriented" facilities built to "fundamentally eliminate the environment and soil that breeds terrorism and religious extremism."
Earlier this year, United Nations' human rights experts said they had received credible reports that up to one million Muslim Uighurs may be held in extra-legal political detentions in Xinjiang, and called for them to be released.
Since 2014, China has implemented several measures to keep religious expressions to a minimum after a string of attacks allegedly committed by Chinese Muslim extremists. In March 2014, a knife attack at the Kunming railway station left 29 civilians dead. In May, 43 were killed when a Urumqi market was bombed. On June 22, attackers drove into a Kashgar police building and set off explosives. The list goes on.
The government responded to the increasing violence in 2014 with an ongoing crackdown that, at the time, resulted in more than 380 arrests within one month, and public controls on religious expression. In 2015, a ban on wearing burqa's, or 'face masking veils' (面罩袍), was legally approved and went into effect on February 1st. In 2016, there were reports of local governments ordering restrictions on fasting during Ramadan. That same year also saw reports on the existence of "ideological training camps."
This week's efforts of Chinese media to highlight Xinjiang's "educational centers" as a humane, positive, and constructive solution to defeat terrorism and extremism in the region (both in written state media and by state broadcaster CCTV) have made headlines in international media.
"China defends Xinjiang camps for Muslim citizens," the Financial Times reported; "China admits to locking up Uyghurs, but defends Xinjiang crackdown," CNN headlined; "China defends its 'people-oriented' Muslim reeducation program as job training," Washington Post wrote.
On Twitter, New York Times reporter Chris Buckley tweeted about the CCTV episode, writing: "Dispelling any doubts that the Chinese government is trying to create a new narrative about its indoctrination camps in Xinjiang, CCTV on Tuesday broadcast a primetime program praising the camps." Reporters from other newspapers also described the latest Xinjiang publicity as a "new narrative."
The "Source Governance" Episode
On October 16, CCTV aired the episode in question. At the start of the program, the talk show host introduces the topic as follows:
"Terrorism and extremism are the public enemy of civilized society, and are the enemy of the international community. Since the 1990s, the 'Three Evils' of domestic and foreign ethnic separatist forces, religious extremist forces, and violent terrorist forces, have schemed and organized the execution of thousands of violent terrorist incidents in Xinjiang, victimizing a great number of innocent people, leading to the deaths of hundreds of public security forces, and causing incalculable damage."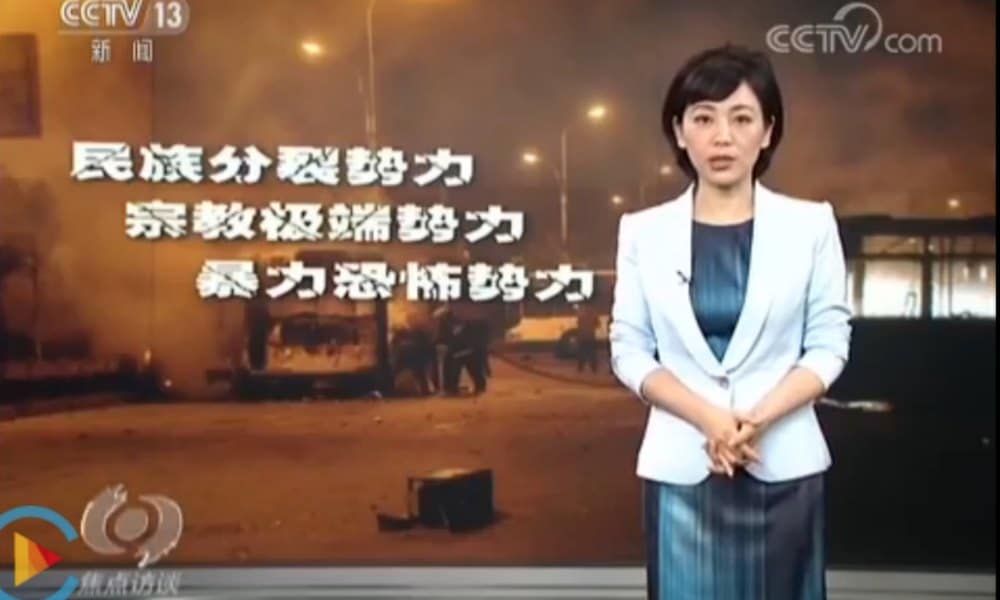 "The crackdown on terrorism and extremism is a global problem. To tackle this problem, Xinjiang has carried out the exploration of 'source governance' (源头治理) through the means of vocational skills educational training (职业技能教育培训), in accordance with the relevant laws and regulations. What is the result of this training? Let's take a look."
The show then shifts from the studio to the footage show in Xinjiang, with the voice-over saying:
"Recently, our reporters went to Xinjiang's Hotan (和田市) to visit a vocational skills educational training center, just in time for the smooth graduation of some students."
Mayor Alken Aili of the city of Hotan, a major oasis town in southwestern Xinjiang, then talks to reporters, saying:
"There are criteria for our students to complete the course. Firstly, they need to reach the qualified standards in the spoken and written national common language. Then they need to qualify in legal and regulatory knowledge, and then in their training and employment ability. Once they reach the standard, and qualify for it, then they can complete the course."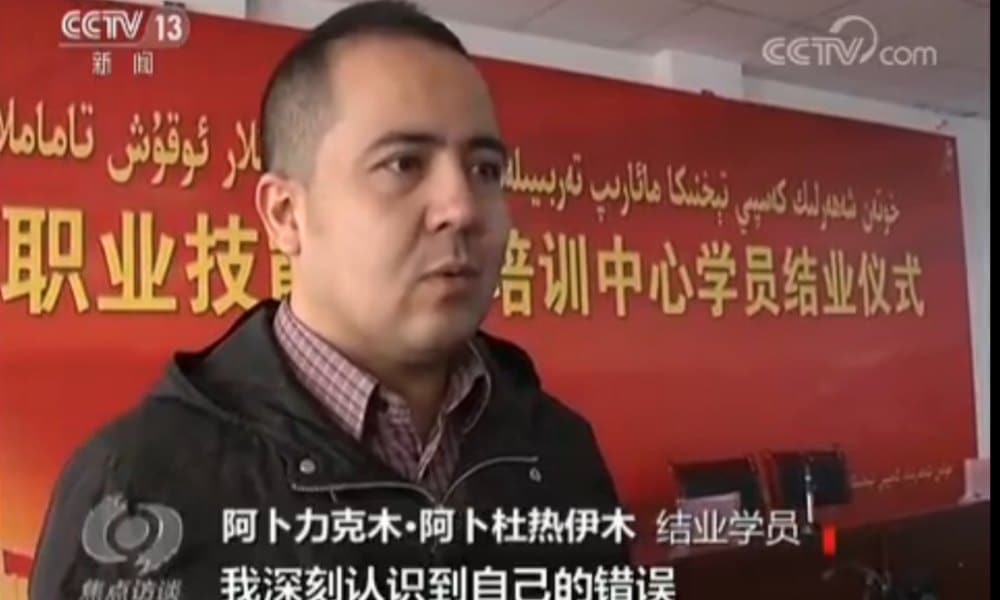 A student named Abdul then speaks to the reporter, saying:
"Through my studies, I've deeply realized my mistakes. I will continue to study hard once I'm back. I'll be a good citizen, and influence the people around me."
In the program, the mayor of Hotan then explains the main contents of the learning center as learning standard Chinese, studying various laws (including criminal law, national security law, anti-terrorism law, etc.), and then learning vocational skills.
A female student tells reporters:
"Before, I couldn't understand the language and struggled to get by. Now, if I continue to study hard, I'll be able to work and make money anywhere."
The voice-over continues to explain that many of the students at the Xinjiang training center do not master standard Chinese, have a "weak sense of the rule of law," and face employment difficulties due to a lack of skills, leaving them extra vulnerable to turn to terrorism and extremism.
Another female student by the name of Turenisha Abdulla then says:
"If I wouldn't have come here, I can't imagine what would have happened. Perhaps I would have joined those religious extremists and take the criminal path. The Party and government have found me in time and saved me, giving me a chance to reform and start anew. I am very grateful."
The voice-over explains that, looking at local needs and industrial development, the training center educates its students in various skills from beauty salon skills to food processing, and more "skills specific to ethnicity" ("民族特色的手工艺技能"), such as carpeting or making flatbread.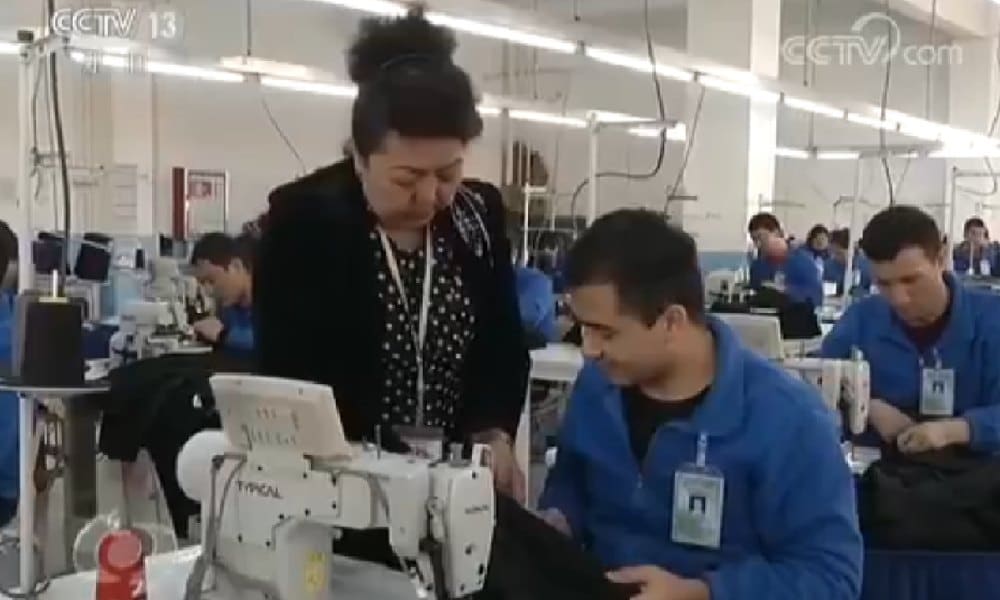 The program then further zooms in on the importance of education, and how teaching skills to students (of which some reportedly have been "eroded by religious extremism") gives them better opportunities and a brighter future, and have "significantly improved the sense of security and happiness" in the region.
Throughout the episode, the CCTV voice-overs or commentators not once mention 'Islam' or 'Muslims.' They also do not label the educational center's students as belonging to any particular religions. Instead, the program only mentions "terrorism" and "religious extremism."
This is noteworthy because while foreign media have consistently reported about "Xinjiang camps for Muslim citizens" or "Uighur Muslims," Chinese state media evade this issue by not mentioning any specific religion at all, but only mentioning the issue of extremism and terrorism.
Mixed Reactions on Weibo
The CCTV episode in question has triggered hundreds of comments on Chinese social media this week, which were quite mixed; many commenters expressed positive sentiments on the episode and its contents, but there were also others who were critical of the 'educational centers.'
Comments in favor of the Xinjiang centers praised the government's policies, with one micro-blogger writing: "Go and watch this episode of 'Focus Talk'! It explains Xinjiang's vocational education centers, which have been criticized as 'transformation camps' (转化营) by the West. They're very real, very feasible, very effective, and very good."
"Foreign journalists are distorting the facts," others said: "I just came back from a business trip to Xinjiang, and it's really much better there now than a few years before, so I need to support this."
"We have to help a large number of Muslims to quit their Islam addiction," another popular comment read: "It's a quite frightening disease."
"We can only adopt the correct extreme measures to combat the evil of extremism," some in favor of the Xinjiang 'education centers' wrote in other threads discussing the program.
The negative comments often used sarcasm in their reactions, writing things as: "This is quite fantastic! Do they get winter- and summer holidays? When can they graduate? Can we visit there? And will we come out alive if we do?"
And: "What a great educational programme, we should implement it all across the country, so that we can all be treated this well!"
"But, isn't this just exactly the same as a prison?", one commenter said. "It's really frightening, they all look like robots," another person responded.
There are also Weibo users who simply want to know more about the 'centers', writing: "I want to know the reason for them to go there. And what if they do not qualify the standards [to complete], will they continue to stay there indefinitely?"
Some netizens indicate that what is happening in Xinjiang today might also happen in other provinces in China with a large Muslim population. Although Muslims live all over China, the majority lives in the northwestern regions of Xinjiang, Ningxia, Gansu and the Qinghai provinces.
"Xinjiang's present-day is Ningxia's tomorrow," one Weibo user predicts.
Watch the full episode by CCTV here (no subtitles).
By Manya Koetse
Follow @whatsonweibo
Spotted a mistake or want to add something? Please let us know in comments below or email us.
©2018 Whatsonweibo. All rights reserved. Do not reproduce our content without permission – you can contact us at info@whatsonweibo.com
How The Golden Horse Awards Turned Dark after Taiwan Independence Speech
The annual Golden Horse Film Gala has been overshadowed by political controversy over Taiwan issue.
The festive atmosphere at the 55th edition of Taipei's Golden Horse Awards was overclouded by political remarks on stage about both an independent Taiwan and a unified Taiwan. The Film Festival's 'Taiwan independence' controversy has become the talk of the day on Chinese social media.
The annual Taipei Golden Horse Film Awards (台北金馬影展) have been shrouded in controversy since Taiwanese director Fu Yue (傅榆), who won an award for the best documentary, expressed her hopes for an "independent Taiwan" in her acceptance speech, followed by a remark by Chinese mainland actor Tu Men (涂们), who expressed his joy over coming to "China, Taiwan."
During the live-televised event, cameras often zoomed in on the audience. After the remarks by Fu Yue and Tu Men, the divide between Taiwanese and mainland guests became painfully clear from their mixed reactions – with people showing both support and disapproval.
Fu, whose documentary Our Youth in Taiwan focuses on the 2014 Sunflower Movement, was visibly emotional during her speech, which she concluded by saying that she hoped "the country can be regarded as truly independent entity one day" and that this was her "biggest hope as a Taiwanese."
Although her speech received some cheers and applause from the audience, some shots of the audience also showed people clearly disapproving by not clapping or smiling at all.
How The Golden Horse Awards turned dark after Taiwan Independence speech https://t.co/fUk8IfVJHv pic.twitter.com/2XpOK9GvVy

— What's on Weibo (@WhatsOnWeibo) November 19, 2018
Famous Taiwan director Ang Lee (李安), who chairs the Golden Horse committee, could be seen hesistantly smiling, frowning, and holding his hands together without clapping – an image that has since become a meme on Chinese social media.
Later on in the show, actor Tu Men from mainland China struck back at Fu Yue by saying he was honored to present an award in "China, Taiwan" ("很荣幸来到中国台湾") and that "both sides were one big family" ("我感到两岸一家亲").
That remark was followed by some audible gasps from the audience, with some people immediately showing their support by clapping and laughing, with others showing stern faces.
The live streaming of the awards received thousands of live comments on Youtube, with people saying things as: "We want our our Taiwan Island, give Taiwan back to us and give us independence" and "I'll never support Taiwan independence, Taiwan will always be a province of China."
But that was not all – the controversy further grew when leading Chinese actress Gong Li, chair of the jury , declined to stand on stage with Ang Lee at the end of the ceremony to present the award for Best Feature Film. According to the programme, the mainland actress was supposed to present the award together with Ang Lee, but when Li asked Gong to come up on stage with him, she did not respond.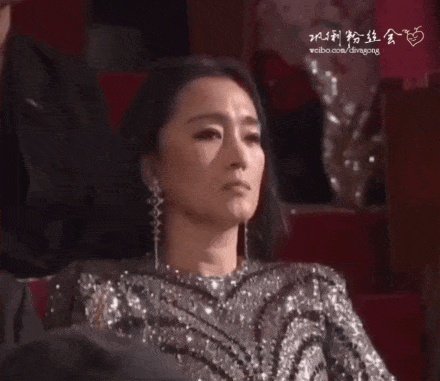 Although it is not entirely clear what the context of this incident is – Ang Lee later explained that it was because she wanted to sit together with the other jury members – most netizens assume Gong's move was a political one in response to the remarks on an independent Taiwan.
The hashtag "Gong Li Refuses to Confer Award" (#巩俐拒绝颁奖#) went trending on Chinese social media, receiving over 1,8 billion views on Weibo at time of writing. "Ang Lee responds to Gong Li Refusing to Confer Award" (#李安回应巩俐拒绝颁奖#) received 110 million views.
Reporter Simon Zhou posted a photo of the post-festival event on Weibo, showing empty chairs, saying that many mainland actors and actresses had refused to join the celebrations after the controversial event, even though Zhang Yimou, one of mainland China's most acclaimed directors, took home the most awards for his film Shadow.
Since the end of the 55th edition of the Golden Horse Festival, the night's events have been snowballing into a larger issue. According to the BBC, Taiwanese President Tsai Ing-wen spoke out after the festival, saying that Taiwan "never accepted the phrase 'China, Taiwan', and never would, because Taiwan is Taiwan".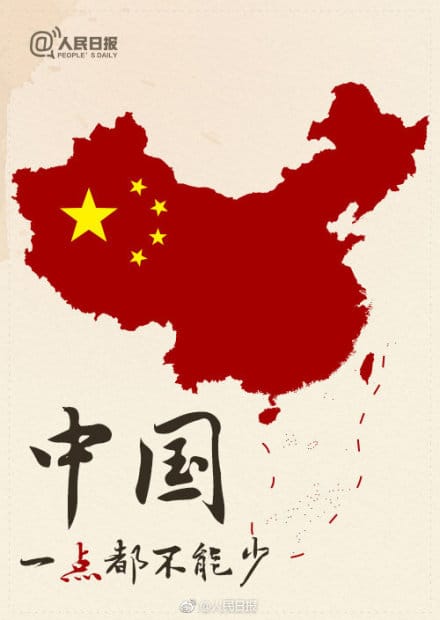 Meanwhile, Chinese state media (People's Daily, China Daily) have been promoting the hashtag "China Can't Become Smaller" or "Not Even a Bit Can Be Removed from China" (#中国一点都不能少#) on social media, which is a slogan that was first used during the South China Sea arbitration in 2016.
The past year, discussions on the ongoing Taiwan Strait Issue have flared up multiple times. In August, Taipei-born actress Vivian Sung (宋芸樺) attracted thousands of comments on Weibo for a comment she made about Taiwan being her "favorite country" in an older interview.
In the same month, Taiwan president Tsai Ing-wen paid a visit to a Los Angeles chain of Taiwanese 85°C Bakery Café (85度C) while on her United States trip. The occasion, captured on photos, triggered major controversy among mainland netizens, who tied the event to the 85°C Bakery supposedly supporting Taiwan independence.
This is the controversial moment at the #GoldenHorseAwards when Chinese director Fu Yue calls for an independent Taiwan. Check out the mixed reactions and the changing atmosphere. Read: https://t.co/m1hDt0VbbM pic.twitter.com/fkdCdJPeXK

— Manya Koetse (@manyapan) 19 november 2018
Oh, the #GoldenHorse 'political drama' just has so many sides to it. This is when mainland actor Tu Men strikes back, saying he's happy to present an award in "China, Taiwan" ("很荣幸来到中国台湾") saying it's "one big family" ("我感到两岸一家亲"): https://t.co/m1hDt0VbbM pic.twitter.com/5TAZk8SPqw

— Manya Koetse (@manyapan) 19 november 2018
By Manya Koetse, with contributions from Miranda Barnes
Follow @whatsonweibo
Spotted a mistake or want to add something? Please let us know in comments below or email us.
©2018 Whatsonweibo. All rights reserved. Do not reproduce our content without permission – you can contact us at info@whatsonweibo.com
Controversy over Yu Minhong Suggesting That Chinese Women Are Responsible for "Decline of the Country"
The famous businessman later apologized for his comments, but the damage was done.
The comments from education mogul Yu Minhong on the moral degeneration of Chinese women leading to the degeneration of the country, have caused major controversy on Chinese social media.
The founder and CEO of the US-listed education institution New Oriental (新东方教育), Michael Minhong Yu (Yu Minhong 俞敏洪), has caused quite some consternation on Chinese social media for holding women responsible for the decline of the country.
The comments in question were made at the Shanghai Educational Forum (2018学习力大会) on Sunday, November 18, where Yu – also known as "the richest teacher in China" – spoke in front of a large audience and said: "Chinese women's standard for picking men is now based on his ability to make a lot of money. In the end, if a country is doing well or not, often leads back to women. And now the degeneration [or 'corruption': duòluò 堕落] of Chinese women is leading to the degeneration of the country."
Yu's remarks, that can be viewed in the video below, drew some laughter from the audience.
The comments by Yu were made in light of his discussion on education, suggesting that people's evaluation standards define the direction of education, just as women's standards for men define the quality of men.
Yu's comments soon went viral on WeChat and Weibo, where the hashtag "Yu Minhong discriminates against women" (#俞敏洪歧视女性#) received over 38 million views.
"What kind of logic is this, to suggest that Chinese women are picking men based on their ability to make money?!", some commenters said: "Don't generalize like that, and please respect women!" "Are all the women he knows like that?" some wondered.
The issue especially captured the attention of netizens when Chinese actress Zhang Yuqi criticized him on Weibo, saying that "[your] Peking University education and New Oriental have not helped you understand the value of females and the meaning of gender equality."

Zhang's post attracted over 92,000 comments at time of writing.
Despite the general anger over Yu's comments, there were also those who expressed some support. "He might be a bit extreme, but many women are actually like that," one male commenter wrote.
Yu Minhong later apologized for his remarks on his Weibo account, where he has over 14 million followers. His post, that had disabled comments, received nearly 240,000 likes. Yu wrote:
"Today at a forum, I mentioned that 'evaluation standards can determine the direction of education,' and I used women's standards for choosing spouses as an example. But I didn't express myself correctly, and it has led to much misunderstanding among netizens – I greatly apologize for that. What I really wanted to say is: the standard of women in a country represents the level of that country. Women who have high inner quality, and mothers who have high quality, will raise high-quality children. Men are also led by women's system of values. If it is an intellecual life that women pursue, then men will become wiser. If women only have money in their eyes, then men will desperately strive to make money, and neglect their spiritual life. If a woman is strong, then a man is strong, then a country is strong."
By now, many (video) reports and comment sections about Yu's remarks have been taken offline.
Yu Minhong founded the educational institute New Oriental in 1993, and it has now become the largest provider of private educational services in China. As a successful businessman and a national political advisor, the "Godfather of English Training" is known for his outspokenness.
By Manya Koetse, with contributions from Miranda Barnes
Follow @whatsonweibo
Spotted a mistake or want to add something? Please let us know in comments below or email us.
©2018 Whatsonweibo. All rights reserved. Do not reproduce our content without permission – you can contact us at info@whatsonweibo.com