China's Bubble Tea Boom: Top 10 of Popular Milk Tea Shops in the PRC
China's bubble tea (aka pearl milk tea) market is booming: these are the top 10 popular milk tea shops in the PRC.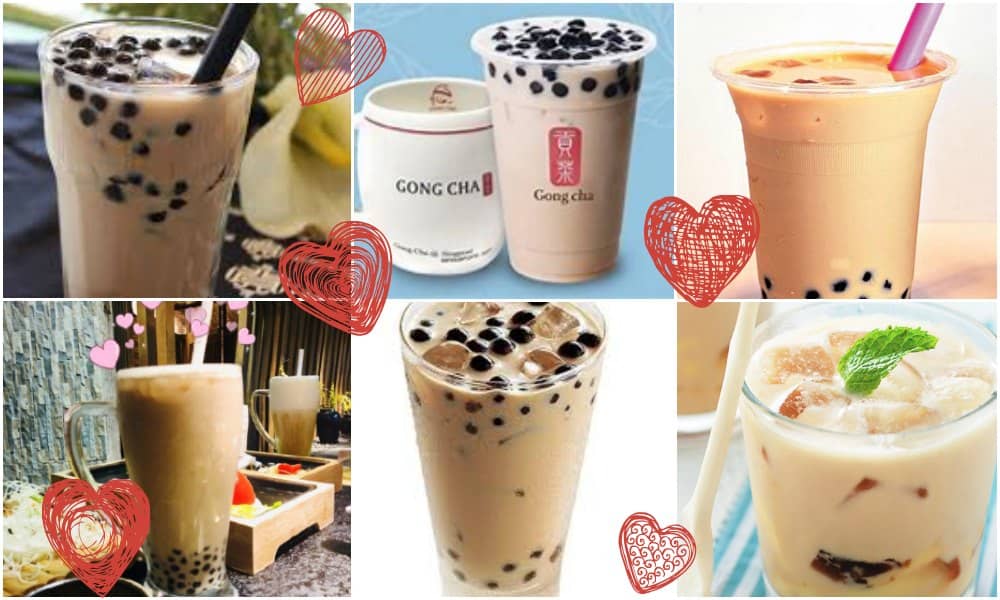 With an ancient historical tradition of drinking tea, Chinese consumers are now turning to a different cup of tea; the iced and creamy bubble tea is a national favorite that's also crossing borders and becoming more popular outside of Taiwan and mainland China. What's on Weibo provides an introduction to the bubble tea craze and a top 10 of milk tea shops in mainland China.
April 30 has recently been named National Bubble Tea Day by the US-based milk tea chain Kung Fu Tea, which aims to introduce bubble tea and its culture to consumers all around the world.
The launch of this brand-new 'National Bubble Tea Day' and the general growing presence of milk tea shops in various countries shows the attraction of bubble tea – both in and outside China.
More Milk Tea than Coffee
Pearl milk tea or bubble tea, also known as 'boba' (bōbà nǎichá 波霸奶茶/ zhēnzhū nǎichá 珍珠奶茶), was first invented in Taiwan in 1988 – and has since become an important part of Taiwanese food culture. Over the past decade, the bubble tea craze has also blown over to mainland China.
For those unfamiliar with the drink; most pearl milk tea products contain an iced tea base and milk, with chewy tapioca pearls and sugar. Although this is a standard recipe, China's many bubble milk tea shops and chains now have a growing selection of fruit flavored bubble tea or chocolate flavored bubble tea beside their original flavored bubble tea.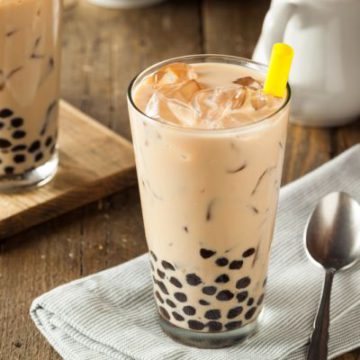 Since milk tea came to the mainland market in 1996, it has beaten coffee as a drink in terms of popularity. According to China marketing platform lbzuo.com (鹿豹座), Chinese now consume five times more milk tea than coffee. After the arrival of pearl milk tea to mainland China, coffee has taken a backseat, meaning that milk tea, in 15 years, beat what coffee in China did in 130 years. Bubble tea consumption continues to rise at a high rate each year.
Early on, pearl milk tea products were primarily targeted at young, female students between the ages of 15 and 25. Over recent years, however, the demographics have expanded as more men and working professionals are joining the craze.
The alternative to Starbucks
What makes pearl milk tea such a tantalizing drink to so many? Some say it is the combinations of having a drink and chewy snack in one, others claim the flavors are unrivaled, especially when compared to coffee; while western countries are immersed in the coffee lifestyle, China is more invested in milk tea. 
This also has to do with China's ancient tea culture. Although coffee has gradually become more popular in mainland China since the arrival of large chains such as Starbucks, some experts, such as tea entrepreneur Jiang Jiadao, say it is not about the coffee itself, but about new realities of modern life, where people want to pick up a quick drink or sit down somewhere with a friend in between meetings.
"It's not because they love the coffee," Jiang told SCMP: "The popularity of Starbucks doesn't have anything to do with changing tastes for coffee instead of tea, or more love of Western culture. I think we love the lifestyle it stands for. If we can offer a similar lifestyle and experience over tea, this would work."
And it seems to be working. People do not just love the drink's taste and texture, bubble tea has also become more popular in China – especially amongst the younger generations – because they love the style and image of China's new trendy tea house brands.
As reported by Caixin Global, Chinese bubble tea makers recently have been further building on their cool bubble tea image by merging with bookstores, popular clothing brands, or restaurant chains.
Mango Cheese Milk Tea
To attract more customers in a growingly competitive industry, milk tea brands now also add popular new flavors, snacks, and sweets to their menu. Recently, the so-called 'dirty [chocolate] bread' or 'zang zang bao' went viral as it was placed on the menu of various milk tea shops, conquering the hearts of Beijing's milk tea lovers.
Some milk tea stores are also staying ahead of their competition by releasing products that grab people's attention. The chain Happy Tea, for example, released their 'Mango Cheese Tea' after they found that many Chinese social media users search for both 'mangos' and 'cheese'.
On Chinese social media, the bubble tea trend is clear from the many photos posted of the drink every single minute. "After a long day of work, all I need is my bubble tea," are among the things written along with colorful and appealing pearl milk tea pics.
Some netizens express the sheer joy pearl milk tea can bring to people, with various celebrity idols now also endorsing China's major milk tea shops, such as Yi Dian Dian (1點點).
Netizen @CLSD writes: "Tonight on my way home from work I made a detour at Yi Dian Dian. As I waited in line a while, I could see everyone's smiles as they walked out with their milk tea. People who enjoy milk tea are so lovely. It's indescribable. My favorite singer is also a milk tea enthusiast…"
Others express their new-found love for the drink, writing: "I'm done for. I just started liking milk tea…"
Recently, long queues outside of milk tea shops have become a daily occurrence in major cities throughout China.* The craze for milk tea has been aided by strategic placement of stores nearby schools and office buildings. More often you can see milk tea brought into restaurants, schools, and offices. In contrast to coffee, milk tea is consumed virtually any time of the day.
The Most Popular Milk Tea Shops in China
Here is a top 10 of the most popular milk tea brands in China, of which many already have or will expand outside of Taiwan or mainland China. This list is compiled based on various sources, including Chinese online marketing magazines and Chinese food bloggers (e.g. 91yinpin.com, mroyal.cn, sina.com, sohu.com):
● #1 Yi Dian Dian (1點點 or 一点点奶茶)
Yi Dian Dian started in Taipei in 2010. The chain specializes in Taiwanese style milk tea, fruit tea, as well as desserts. Currently, Yi Dian Dian has over 600 stores in China and the Philippines. The company is expanding operations into countries such as England, Thailand, and Japan. Their main clientele is young students and professionals.
● #2 HEYTEA(喜茶)
HEYTEA, formerly called Royal Tea (皇茶), was founded in 2012 by the Guangdong-born Yunchen Nie (聂云宸), who aspired to launch a Starbucks-style brand in the tea market. It has worked; the company now has 80 outlets in 13 cities. HEYTEA is the innovator behind "cheese tea" (奶盖茶, sweet creamy tea). Since this creation, they have concentrated on finding and incorporating high quality tea into their line of products. In 2016, they received a 100 million yuan outside investment.
● #3 Coco (coco都可奶茶)
Coco first opened in Taipei in 1997. Over the last 20 years, they have opened over 2000 stores worldwide with locations in the US, UK, Thailand, and Korea among others. Coco offers customers a variety of beverages that meet a wide range of taste preferences. They also perform regular health and safety checks as well as fresh ingredients to put consumer worries at ease.
● #4 Gong Cha(薡御贡茶)
The milk tea shop with the most international exposure, Gong Cha started in Taiwan. Since 2006, this premium milk tea shop has become one of the largest in the world with more than 1,500 locations from Hong Kong to South Korea, New Zealand, Australia, USA, Singapore, and other countries.
● #5 Yunyang Royal (云仰皇茶)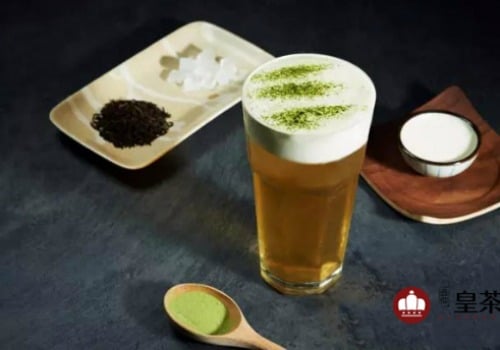 This brand has also been dubbed the "Hermes of the milk tea industry" because of its exquisite quality and higher price. It is a relatively new player in the milk tea market, only founded in 2016 in Dongguan, and has introduced a range of interesting flavors, including cheese rose Oolong, cheese cream cocoa, or milk salt mountain green tea.
● #6 China Fruit Time(鲜果时间)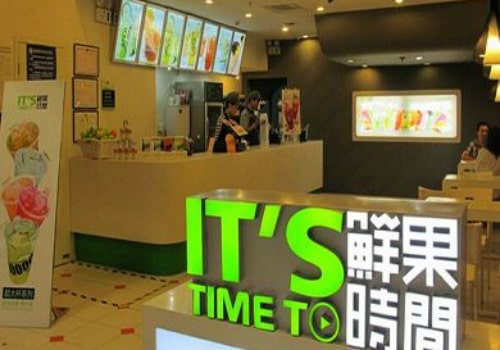 This shop was founded in Beijing in 2007, mainly focused on the take-out beverage market. It was an immediate success, with the franchise chain opening 40 new stores within a year after its founding. The brand mainly focuses on being "fresh, stylish, and healthy" and now has shops all over mainland China.
● #7 Utepia(乌茶邦)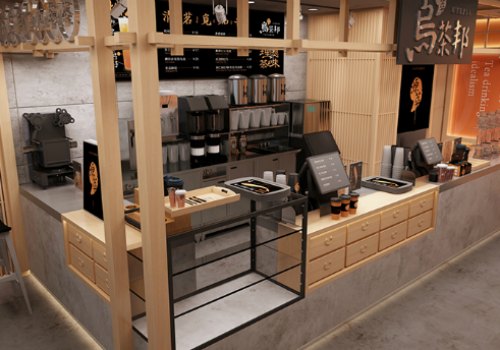 Utepia, Wu Cha Bang in Chinese, is a stylish milk tea franchise that is very new and based on the idea of being the "celebrity milk tea" – a very strong brand identity that is all about targeting young generations with a love for classy, traditional products. Although the company is new, some media predict 2018 will be the breakthrough year for this brand.
● #8 Happy Lemon(快乐柠檬)
Happy Lemon was founded in Shanghai in 2006, although its owner (Albert Wu) has been active in the tea business since the early 1990s in Taipei. The main company behind this brand, Yummy Town Holdings Corporation, also owns RBT Tea Cafe (仙踪林) and other brands, which have stores in many countries including mainland South Korea, Japan, Britain, the United States, Australia and Canada.
● #9 Dakasi(大卡司)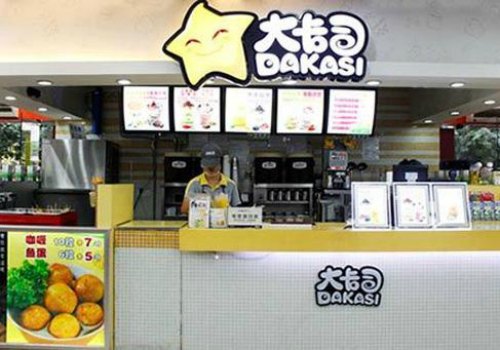 Dakasi is another milk tea shop with Taiwanese roots since 1990, which arrived in mainland China in 1999, where it set up its headquarters in Guangdong. It is a somewhat simple and classic milk tea brand that is especially loved by younger generations.
● #10 Attakai Kokoro Tea Shop(恋暖の初茶)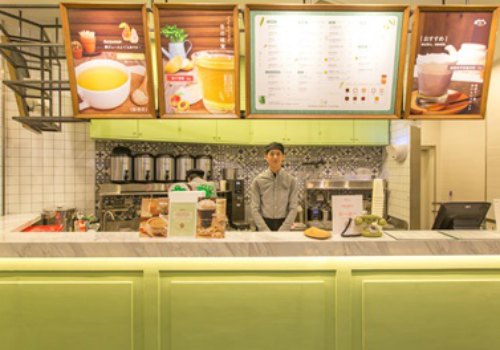 Although it has a Japanese name, this franchise tea shop is actually Chinese and just focuses on the fashionable Japanese style and quality ingredients, which the brand claims all come from Japan, Taiwan, and the US. It distinguishes itself from other brands by offering high-quality products at a relatively low price.
By Ryan Gandolfo and Manya Koetse
Follow @whatsonweibo
Spotted a mistake or want to add something? Please let us know in comments below or email us.
©2018 Whatsonweibo. All rights reserved. Do not reproduce our content without permission – you can contact us at info@whatsonweibo.com.
Another Hotpot Controversy: Famous Food Critic Wants Hotpot Gone
Hotpot discussions are getting heated.
One of China's most famous food critics would rather see hotpot disappear, but hundreds of Chinese netizens do not agree at all.
After a hotpot restaurant became top trending on Weibo yesterday for recruiting 'Ivy League' graduates as waiters, another hotpot controversy has hit Chinese social media.
This time, the renowned Hong Kong food critic and cookbook writer Chua Lam (蔡瀾, Cai Lan) has stirred discussions among Chinese netizens over comments he made during an appearance on the Hunan TV talk show Day Day Up (天天向上/Tiantian Shangtian), SupChina and The Guardian reported on January 3rd.
When asked by one of the hosts of the show what dishes he would love to see disappear from the world, Chua answered: hotpot.
"Hotpot is the cooking style that lacks culture the most," the food critic added: "You just throw the ingredients in there, there's nothing tasty about it." Because the hotpot allegedly has no cultural significance and because the cooking style is so easy, the critic suggested it might as well disappear altogether.
Chua Lam is a popular personality on social media. On his Weibo account, he has more than ten million fans.
Read the full story at Hotpot Ambassador here.
By Manya Koetse
Follow @whatsonweibo
Spotted a mistake or want to add something? Please let us know in comments below or email us.
©2019 Whatsonweibo. All rights reserved. Do not reproduce our content without permission – you can contact us at info@whatsonweibo.com
Hotpot Restaurant with High Standards Goes Viral: Waiters Required to Have 'Ivy League' Diploma
Top-notch hotpot restaurant asks for top-notch waiters – stirring controversy online.
Marketing stunt or serious job requirement? This new Zhengzhou hotpot restaurant, that seeks to recruit ten 'Ivy League' graduates as waiters, has become the talk of the day on Chinese social media.
The job announcement of a new Chinese hotpot restaurant has gone viral on Weibo, as the new establishment requires that persons who apply to work as a server to have a degree at a "985" ('Ivy League') university.
The job requirements of the restaurant, which is located in Zhengzhou, Henan province, started attracting online attention on December 30. By January 2nd, the hashtag 'Hotpot Restaurant Requires 985 Diploma in Recruiting Waiters' (#火锅店招服务员要求985#) had received over 290 million views (!) on Sina Weibo.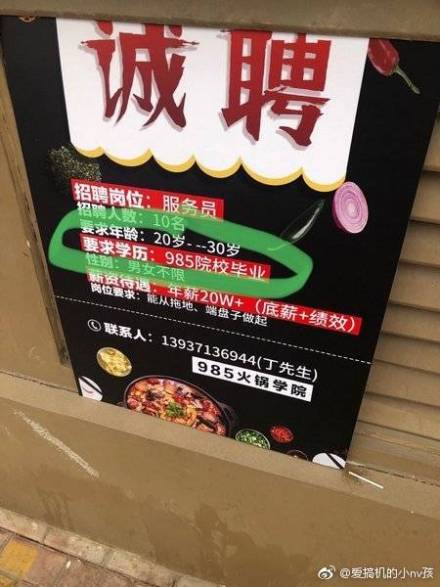 Some Weibo netizens said the recruitment announcement was an "insult" to those who have graduated from one of China's top universities, while others denounced the hotpot restaurant for purposely building hype to drive more customers to the new establishment.
"What does being a '985' graduate have to do with being a waiter?", one popular comment said: "To be kind-hearted and responsible is what matters." Others sarcastically comment that home delivery staff might be required to hold a PhD degree in the future.
The so-called "985 Project" was launched in 1998 by former President Jiang Zemin at the 100th anniversary of Peking University on May 4th of that year (985 refers to 1998, May). It was meant to raise the number of (internationally recognized) first-rate universities within China. China's '985' universities include, among others, Fudan University, Peking University, and Tsinghua.
The job announcement of the new Zhengzhou hotpot restaurant does not completely come out of the blue. The restaurant itself is also called "985 Hotpot College" (985火锅学院), and its outside appearance seems to be themed around the '985' idea.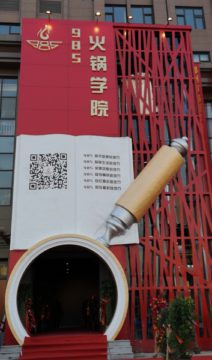 The restaurant's job advertisement states that the establishment is looking to recruit ten graduates between the ages of 20 and 30. The annual salary is approximately 200,000 RMB (±US$29,000), which is almost 2,5 times more than the local average pay and up to 8 times more than what waiters in Zhengzhou usually make, according to this Beijing Evening News article.
On January 2nd, the restaurant responded to all the commotion its job advertisement has caused, saying that "every person and organization has the right to pursue their dreams" and that they were hoping to find the right talents to "grow [the business] together."
Despite the fact that hundreds of netizens condemn the restaurant's call for 'Ivy League' waiters, there are also those who do not see a problem: "The business has the freedom to choose their own standards, and graduates also have the freedom to apply there or not," some write.
Hotpot restaurants are incredibly popular and common in China. The ubiquity leads to hotpot establishments becoming more and more competitive. In recent years, 'themed' hotpot restaurants have popped up like mushrooms in China's bigger cities, trying to attract customers with their unique concepts, such as revolution-themed hot pot restaurants, robot-themed hotpot places, or even classroom-themed hotpot.
The "985 Hotpot College" will have its highly educated waiters as a unique selling point. Whether or not their hot pot is tasty or not, however, is still unsure – despite the recent hype around the restaurant, its Dianping rating page is still awfully empty.
Want to know more about hotpot? Visit our sister site Hotpotambassador.com here.
By Manya Koetse
Follow @whatsonweibo
Spotted a mistake or want to add something? Please let us know in comments below or email us.
©2019 Whatsonweibo. All rights reserved. Do not reproduce our content without permission – you can contact us at info@whatsonweibo.com